In a Tweet, Indian Air Force has claimed that, "Two low intensity explosions were reported early Sunday morning in the technical area of Jammu Air Force Station. The attack caused minor damage to the roof of a building at the station, while another blast hit an open area." "Two attacks were witnessed at Jammu Air Force Station with no causalities". Indian Director General Police Dilbagh Singh, clarified that the attacks were carried out through explosive-laden drones.
Air Officer Commanding said in a statement "the attack caused minor damage to the roof of a building at the station, while another blast hit an open area. There was no damage to any equipment or aircraft. Investigation is in progress." Sources at Indian Air Force (IAF) Base said that three personnel were in the IED dumping area due to own negligence. There are reports that monitoring equipment was slightly damaged.
Knee jerks
It is common for India to blame Pakistan for all mishaps. The Indian channels blared that it was an act of "terrorism". India and Pakistan have agreed to make the Loc peaceful. As such, India should desist from making any gung-ho statements. It is understood that hyperbole about the attacks, described as drone attacks, would perk up sagging morale of the Bharatiya Janata Party government, badgered by continuing Covid-19 (Delta 4 plus) deaths and farmers' protest now in eighth month.
Both India and Pakistan use drones for surveillance. But, delivering IEDs through drones is a novel incident. Use of drones for surveillance has been there for many years. Does the present incident culmination of Indian propaganda that Pakistan has been dropping drugs and arms and ammo in the occupied Kashmir and Indian Punjab through the drones. We recalled that India has been consistently alleging that Pakistan had been dropping assembled IEDs through the drones for future use. These quad-hexacopter drones can carry payloads in excess of 14-15 kg. But why they remained undetected while flying about 14 kilometers away from Pakistan LoC.
It is probable that there was no drone attack but an inadvertent IED explosion. The Indian Air force itself admits that thee personnel were in IED dumping area due to their own negligence.
A series of "terrorist' incidents took place in India. None of them was properly investigated. India blamed Pakistan without even initiating investigation into them, not to speak of concluding them to form an opinion. Perhaps death of Indian atomic scientist Homi Bhabha was the only incident for which Pakistan was not slated. All the rest were pinned on Pakistan.
Incompetent investigation of past incidents: Pulwama incident
There was even media outcry about slip shod investigation into the incident. The National Investigation Agency could not nab any of the culprits. It closed the investigation with remarks that all those involved (Adil Ahmad Dar, Kamran Khan, Sajjad Butt) have been killed except one who fled to Pakistan.
Several questions about the incident are still unanswered (a) Why did India bank on the FBI when it already possessed all communications from Pakistan? For instance, it intercepted the whole talk between military dictator Yahya Khan and his coterie during the East Pakistan/Bangladesh crisis. It intercepted Musharraf's conversation with his generals while he was flying back from China to Pakistan. India blamed. Isn't' there a collusion between the FBI and India? (b) Why did India blame Pakistan even before forensic-lab and National Investigation?
Agency investigation report? (c) Why are there differing reports about weight of the RDX used? Isn't Indian army notorious for pilfering the RDX, fueletc and selling it to oridinary folk? The Indian Express speculated `High-grade RDX explosive, weighing about 80 kilograms, was used in the suicide attack'. The Hindu estimated 100-150 kg. (d) Why was a private vehicle allowed to approach the scene of incident in violation of the Central Reserve Police Force's Standing Operating Procedures? The CRPF's SOP required movement of up to 100 persons in a convoy. Why has the CRPF been moving such convoys, comprising more than 2,500 personnel each, on the Srinagar-Jammu highway. In the fortnight before the incident, two such convoys had moved from Jammu to Srinagar. The latest was on February 4, with a convoy of 91 vehicles and 2,871 personnel'. (e) Why could the convoy not spot the lonely suicide vehicle trailing behind? (f) How did the terrorists know the convoy movement was delayed by two days? (g) How did they remain undetected while loading the vehicle with explosives the whole day? (h) Not only WhatsApp but also landlines have never been accessible even in Hindu-majority Jammu (occupied Kashmir). Then how come `the FBI has told the NIA about the WhatsApp group operated by a member of the terrorist outfit Jaish-e-Mohammad who was in contact with the people who carried out the attack of Pulwama? (i) According to the FBI, a man called Mohammed Hussain was operating the WhatsApp group, from Muzaffarabad. But the number was however registered under the name of Jameela from Budgam' (INDIA NEWS NETWORK, August 27).
Mumbai attacks
These attacks speak volumes on incompetence of India's security and investigation agencies. India blamed Lashkar-e-Tayba for the incident. India did not explain how some persons from Pakistan boarded a dingy (small boat0, sailed into Indian waters and carried out the attacks. A DW documentary, apparently sponsored by India, blames Pakistan's LeT, but did not even touch enfant terrible Davidsson's questions raised in his book The Betrayal of India: Revisiting the 26/11 Evidence (First Edition, 2017). Here is a bird's eye view of the questions:(a) Indian courts ignored prime evidence and failed to reach at viable conclusions, doing injustice to the whole case. Powerful institutions in India and the US were the main beneficiaries of this mass-murder conducted by Indian prime Intelligence Agency, RAW and her surrogates. (b)
There was a deliberate and tacit consensus within mainstream media, RAW, judiciary, political elite, police and investigating agencies to cover up the true facts on 26/11. It amounted to protection of the real criminals. The author exclaims, "I could discover no hint of a desire among the aforementioned parties to establish the truth on these deadly events." (c)Key witnesses were not called to testify. Witnesses who said they saw the terrorists commit violence, or spoke to them, or were in the same room with them, were ignored by the court. Contradictions and miracles were not sorted out; one victim was apparently resurrected from the dead when his testimony was essential to the blaming of Pakistan. A second victim died in two different places, while a third died in three places. (d)The number of terrorists who committed the deeds changed repeatedly, as did the number of terrorists who survived. Crime scenes were violated, with bodies hauled off before they could be examined. Claims that the terrorists were armed with AK-47s were common, yet forensic study of the attack failed to turn up a single AK-47 bullet. (e) Of the "hundreds of witnesses processed by the court" in relation to the attacks at the Café Leopold, Taj Mahal Palace Hotel, Oberoi-Trident Hotel or Nariman House, "not a single one testified to having observed any of the eight accused kill anyone" . (f) Indian authorities declined to order autopsies on the dead at the targeted Jewish center in Nariman House. The dead, five out of six of whom were Israeli citizens , were instead whisked back to Israel by a Jewish organization based in Israel, allegedly for religious reasons .(g) The surviving "terrorist" had no public trial. One lawyer who agreed to defend the accused was removed by the court and another was assassinated. (g) Mysterious malfunctioning of the majority of Closed-circuit television cameras on the days in question. But only a very small percentage of the claimed footage was ever released and it suffers from serious defects–two conflicting time-stamps and signs of editing. (h) Why no one from the Indian commando battalion of 800 soldiers rushed to battle 'eight terrorists' was allowed to testify in court? The suspect, after being convicted and sentenced to death, was presumably executed, but the hanging was done secretly in jail and his body, like the bodies of the other dead "terrorists," was buried in a secret place. (i) The FBI showed great interest, it actually had a man on the scene during the attacks and sent an entire team directly after the event. It was given direct access to the arrested suspect and to his recorded confession (before he even had a lawyer), as well as to eyewitnesses. The NYPD also sent a team after the conclusion of the event, as did Scotland Yard and Israeli police.
In a review on the book, published in the Global Research, Professor Graeme McQueen questioned: "Immediate finger pointing of the perpetrator is typical modus operandi in false flag operations. When officials claim to know the identity of a perpetrator prior to any serious investigation, this suggests that a false narrative is being initiated and that strenuous efforts will soon be made to implant it in the mind of a population. Lee Harvey Oswald was identified by officials as the killer of President John F. Kennedy and as a lone wolf with no associates–on the afternoon of the assassination day, long before an investigation and even before he had been charged with the crime. In the Mumbai case the PM of India implied, while the attack was still in progress, that the perpetrators were from a terrorist group supported by Pakistan".
Regrettably ex DGI, ISI's remarks were exploited by C Christine Fair, Hussain Haqqani and others to allege that Pakistan's ISI was involved n Mumbai attacks. Mohammed Ayoob and Etga Ugur, Assessing the War on Terror, 2013, Lynne Reinner Publishers, Inc., Colorado 80301 (USA). Chapter V: Pakistan Perfidious Aly in the War on Terror, C. Christine Fair, p. 85)". According to Indian officials who interrogated him after his indictment, David Headley, an American involved in the Mumbai attacks conceded ISI involvement (Jason Burke, "ISI chief aided Mumbai terror attacks: Headley", The Hindu October 19, 2010; Jane Perlez, Eric Schmitt and Ginger Thomson, "US had warnings on Plotter of Mumbai Attack", New York Times, October 17, 2010). US officials have not endorsed this claim. But, according to some reports, the current director general of the ISI Shuja Pasha acknowledged that the persons connected to the ISI were involved in attacks (Woodward, Osama's Wars, pp 46-47).
India TV maliciously reported "Retired Pakistani Army officers were involved in 26/11: Former Pak ambassador to US
In yet another sensational revelation that confirms Pakistan's hand in deadly terror Mumbai terror attack in 2008, Husain Haqqani, a former Pakistani ambassador to the US, said that an ex-chief of the ISI spy agency had admitted that "some retired Pakistan army officers were involved in attack. (Published on: May 11, 2016) Lt. Gen. Shuja Pasha, who then headed ISI, made the admission to his CIA counterpart, Gen. Michael Hayden at a meeting in Washington in December 2008, Haqqani writes in his new book, "India vs. Pakistan: Why Can't We Just Be Friends".
Parliament attacks
A Kashmiris Afzal guru was hanged for complicity in the attack on Indian parliament. While in prison, he wrote a length letter to his lawyer which reflected that he was innocent. Actually it was police officer Davinder Singh who in collusion with "terrorists' was facilitating attacks in India including the attack on the parliament.
The dramatic arrest of Davinder Singh (torture expert), deputy superintendent in the Jammu and Kashmir Police, along with freedom fighters highlights that Pakistan has no hand in the ongoing freedom struggle. Pakistan was wrongly blamed for an attack on the Indian parliament. Innocent Kashmiris are killed by the Indian army in fake encounters. Let us review a few cases of miscarriage of justice.
On January 11, 2020, he was apprehended from the Srinagar-Jammu highway. It is alleged that he was ferrying Naveed Babu and Altaf, two freedom fighters affiliated with Hizbul Mujahideen and Lashkar-e-Taiba groups.
The arrest sound like a stage managed drama. Several questions come to mind. How the Indian government remained ignorant of Davider Singh's nexus with freedom fighters spanning three decades? Why no action was taken against him when he was mentioned as key security personnel involved in the 2001 Parliament House attack? Why he was detailed on escort duty with European MPs' visit to Jammu and Kashmir in November 2019? The visit was meant to subdue international uproar in the wake of abolition on August 5, 2019, of disputed state's special status under Article 370 of the Indian Constitution. Why security machinery in Jammu and Kashmir has not officially divulged the details behind the operations that led to the arrest? How could a deputy Superintendent of Police act as a lone wolf when there are so many agencies operating in the Valley? How come senior police officers remained unaware of his activities? Media reports indicate that Davinder Singh, again and again, called his arrest a game.
There are several stories floating in media about innocence or guilt of Davinder Singh. He reportedly said "Sir, yeh game hai, aap game kharab mat karo [Sir, this is a game, don't spoil it]". "khel kharab ho gaya [the game got spoiled]".
When arrested, Davinder was travelling in a Hyundai i20 car. He was reportedly intercepted near Qazigund by the DIG of South Kashmir, Atul Goel. Davinder Singh quickly stepped out of the car and told Goel two Hizbul Mujahideen commanders were inside the car. And, he was going to bring them to Goel. How could a DIG be unaware of the movement of his own subordinate officer?
The arrest looks suspicious in view of the fact that no disciplinary action was taken by the police department. The case was immediately handed over to the notorious National Investigation Agency, a political tool to detain political leaders. Indian courts have expressed ennui at dismal performance of the NIA. On March 20, 2019, acquitting Swami Aseem Anand and three others in the Samjhauta Express blast case, a special court in Panchkula said that the NIA had failed miserably to establish the guilt of the alleged culprits. The court specifically pointed out the shortcomings in the agency's investigative mechanisms. About a month later, the Kerala High Court freed five young Muslim men accused by the agency in the Panayikulam sedition case. Several other cases in the past five years, including the Malegaon (Bombay) blasts case, are a sad reflection on the agency's competence.
Some politicians raised eyebrows on Davinder's arrest. Former Congress President Rahul Gandhi tweeted that this had been done as the "best way to 'silence' Davinder Singh". Referring to current NIA chief Y.C. Modi, Rahul Gandhi reminded that he had earlier investigated the Gujarat pogrom and the Haren Pandya assassination case. In both cases this "case (as well) is as good as dead." He and other Congress leaders raised questions about Davinder's role in the Parliament House attack. Rahul Gandhi tweeted that "The best way to silence Terrorist, is to hand the case to the NIA".
Police records reflect that Davinder had been accused of torturing the accused.
Afzal Guru's hanging: He was convicted in the Parliament House attack case. On October 21, 2004, in New Delhi's Tihar jail, he wrote a letter to his lawyer, Sushil Kumar, a senior advocate in the Supreme Court. In a letter addressed to his lawyer, he had alleged that he had to confess under duress. Guru blamed that Davinder Singh tortured him to confess. One of Davinder Singh's "torture inspectors" was Shanti Singh. He "electrified him naked for three hours, and made him drink water while giving electric shocks through telephone instrument" Guru claimed that the Designated Court (the trial court) had sentenced him to death on the basis of the police version of the case and under the influence of the media.
Afzal Guru said that his relative Altaf Hussain acted as a link between Afzal Guru and Davinder Singh. Altaf took him to Davinder Singh, who asked him to do a "small" job for him which involved taking a man to Delhi and helping him get rented accommodation. The letter said: "I took him to Delhi. One day, he told me that he wants to purchase a car. Thus I went with him to Karol Bagh. He purchased the car. Then in Delhi he used to meet different persons, and both of us he, Mohammad and me used to get the different phone calls from Davinder Singh."
Guru made many other startling revelations in his letter. He claimed when he was arrested at Srinagar bus stand following the attack on Parliament House, Tariq (who was another former surrendered militant like Afzal Guru who was allegedly harassed by the police) was there with the Special Task Force (STF).
Guru regretted that the designated court had not provided him an opportunity to tell the "real story". He hoped Supreme Court to look at "reality through which he had passed". but it was in vain. He argued that his incrimination was a ploy of the Special Task Force. "Special Police is definitely the part of this game because every time they forced me to remain silent. I hope my forced silence will be heard and justice will prevail. I once again pay heart-felt thanks to your good self for defending my case. May truth prevails," he prayed in the letter.
Guru's story is corroborated in Davinder Singh's subsequent interview in 2006. A journalist Parvaiz Bukhari recorded the interview, but could not publish it in the magazine. It was later published in the book, The Hanging of Afzal Guru and the Strange Case of the Attack on the Indian Parliament, with an introduction by Arundhati Roy.
In this interview, Davinder Singh, without compunction, confessed torturing Guru during interrogation in his camp at Humhama (Budgam district) for several days. He admitted that he never recorded Afzal Guru's arrest. He says in the interview "His (Afzal's) description of torture at my camp is true. That was the procedure those days and we did pour petrol in his arse and gave him electric shocks. But I could not break him…,"
Davinder Singh also denied that he knew Mohammad, the terrorist involved in the Parliament House attack, or captured him, and claimed that he would not have released him had he captured him.
Davinder Singh's 2006 interview appears to have given a clean chit to Afzal Guru. Davinder Singh told his interviewer thus: "His (Afzal Guru's) description of torture at my camp is true. I had a reputation for torture, interrogation and breaking suspects. If anybody came out of my interrogation clean, nobody would ever touch him again. He would be considered clean for good by the whole department." But the fact remains that Davinder Singh did admit that he could not break Afzal Guru and that he sent him back after his torture wounds healed. Why did the investigation into Afzal Guru's role in the Parliament House attack not consider the involvement of Davinder Singh in the conspiracy?
Guru was hanged to death on February 9, 2013. A few words about the background to the attack are in order. In the attack on Parliament House, five terrorists and nine persons, including five Delhi police personnel, were killed on December 13, 2001. Guru was accused of providing logistical help to the terrorists in Delhi. He was apprehended in Srinagar and brought to Delhi within a few days of the attack. The trial court, the Delhi High Court and the Supreme Court confirmed his death sentence.
In the letter which Afzal Guru wrote to his lawyer, he claimed that he had been made to accept the crime under duress. He claimed that the Designated Court (the trial court) had sentenced him to death on the basis of the police version of the case and under the influence of the mass media. More important, the story of how Afzal Guru came under the influence of the then Deputy Superintendent of Police, Davinder Singh (whom he misspells as Dravinder Singh), which he narrates in his letter, is very credible.
Afzal Guru said that he was introduced to a Senior Superintendent of Police (SSP), Ashaq Hussain of Budgam, through his relative Altaf Hussain, who also acted as a link between Afzal Guru and Davinder Singh. Afzal Guru said in his letter that Altaf took him to Davinder Singh, who asked him to do a "small" job for him which involved taking a man to Delhi and helping him get a rented accommodation. He said in the letter that he had no option but to help that man, whom he did not know earlier and whom he suspected to be a non-Kashmiri. The letter said: "I took him to Delhi. One day, he told me that he want [sic] to purchase a car. Thus I went with him to Karol Bagh. He purchased the car. Then in Delhi he used to meet different persons, and both of us he, Mohammad and me used to get the different phone calls from Dravinder Singh."
In 2006, Davinder Singh gave an interview to a journalist Parvaiz Bukhari. The interview was never published in the magazine that commissioned it but was later published in the book, The Hanging of Afzal Guru and the Strange Case of the Attack on the Indian Parliament, with an introduction by Arundhati Roy. In this interview, Davinder Singh confesses that he interrogated and tortured Afzal Guru in his camp at Humhama (Budgam district) for several days and that he never recorded Afzal Guru's arrest. "His (Afzal's) description of torture at my camp is true. That was the procedure those days and we did pour petrol in his arse and gave him electric shocks. But I could not break him…," he says in the interview.
Davinder Singh's 2006 interview appears to have given a clean chit to Afzal Guru. Davinder Singh told his interviewer thus: "His (Afzal Guru's) description of torture at my camp is true. I had a reputation for torture, interrogation and breaking suspects. If anybody came out of my interrogation clean, nobody would ever touch him again. He would be considered clean for good by the whole department." But the fact remains that Davinder Singh did admit that he could not break Afzal Guru and that he sent him back after his torture wounds healed. If so, why did the investigation into Afzal Guru's role in the Parliament House attack not consider the plausible role Davinder Singh allegedly played in the conspiracy? There are no answers. If Davinder Singh's boast in that interview was correct, Afzal Guru could well have been an innocent, as there are no answers to why he could not break Afzal Guru when he was in his custody.
Davinder Singh's revelations reflect Afzal Guru was innocent. He was hanged on the trumpedup charges, hyped by media.
2001 Attack on occupied Kashmir assembly
The investigation remains shrouded n mystery like so many other incidents.
Plane hijacking Kandahar
India slumbered while the plane flew all along to land at Amritsar. India could not do anything to neutralize the "terrorists". It flew to Kandahar where the "terrorists' demands were accepted. This was an epic story of incompetence of Indian agencies.
Ganga hijacking case
India itself planned the hijacking through its agents. The purpose was to coin an excuse to deny overfly space to Pakistan during the 1971 turmoil in then East Pakistan.
Concluding remarks
India should shun old habit of quickly blaming Pakistan for all so-called terrorist incidents in India. Let there be a fair investigation.
Intelligence Deficiencies Hamper Togolese Security Forces Fight Against VEOs
The Togolese security forces' lack of actionable and credible intelligence is fettering its response to the VEO attacks. On Friday, 10 February 2023, according to local news media reports, 31 civilians were slaughtered, and many more were taken hostage in the Kpendjal region. The country has recently seen a surge in violent attacks by violent extremist organizations, part of a broader recruitment drive across West Africa. A coordinated effort from regional extremist groups is behind the attacks, which have been occurring for over a year. There have been several violent attacks in Northern Togo in recent years. However, the exact number of attacks is difficult to determine as it varies depending on the source of the information as the Togolese security forces try to contain the situation.
According to the Global Terrorism Database, there were four terrorist incidents in Togo in 2019, all of which occurred in the northern region. These incidents resulted in 2 deaths and eight injuries. In 2020, there were three terrorist incidents in Togo, all of which occurred in the northern region, resulting in 3 fatalities and three injuries. Without sufficient intelligence on the grievances and demands of the attackers, it is difficult to respond effectively to the attack and protect citizens from future violence. Previous attempts at curbing the violence regionally have had limited success. This is especially true in Togo due to its lack of resources, effective intelligence collection, dissemination, and security dynamics with neighboring countries. Mr. Folahanmi Aina has identified specific warnings in Western media. He states, "Some warning signs for countries being vulnerable to violent extremism are high poverty rates, inequality, illiteracy, unemployment, corruption, weak institutions, and poor governance." His assessment is generally valid. However, most analysts and researchers often fail to ask the following question: apart from the variables he identified in his review, are other exogenous forces instigating and abating these violent extremist organizations for their own benefit? However, that's not the focus of this article. This article sets out to examine the capability of the Togolese security forces to gather credible intelligence to counter violent extremist organizations' rapid advancement into the country via northern gates.
Intelligence refers to the ability to gather and analyze information, make informed decisions, and plan and execute actions likely to achieve specific goals or objectives in a complex and dynamic environment. It involves a combination of cognitive abilities, such as critical thinking, problem-solving, decision-making skills, and knowledge of the business, social, political, and economic factors that influence a particular situation or context. Strategic intelligence is often used in military and national security contexts, where it is important to anticipate and respond to threats or challenges. However, it is also relevant in business, politics, and other fields where long-term planning and decision-making are essential. Individuals or organizations may use various tools and techniques to develop strategic intelligence, such as scenario planning, risk analysis, competitive intelligence gathering, and trend analysis. They may also seek diverse perspectives and input from experts or stakeholders to inform their decision-making and planning processes.
Countries' security forces analyze this intelligence to help civilian policymakers, and military leaders understand political and military trends worldwide, the sources of potential regional conflict, and emerging threats to the global security environment (Rand Corporation) and provide recommendations on how best to employ information-gathering techniques and technologies. The situation in northern Togo is fluid and challenges the security forces, especially when a country's security forces and civilians are constantly maimed and bombarded, which is the case in northern Togo. The Togolese Government has extended the state of emergency in Northern Togo, close to the border with Burkina Faso, where violent extremists have been active. In response to increasing militant activities by extremist Islamist militant groups in the region, President Faure Gnassingbé visited the great savannah region and announced enhanced security measures along the border. The extremists' attacks have continued and spread across Togo's borders into other parts of West Africa, including Mali and Benin. This indicates a more extensive regional group operating beyond national boundaries that can act with impunity. As a result, a lack of actionable intelligence hinders governments like Togo from fully responding to or containing these attacks from extremist groups. The UN peacekeepers cannot provide any additional information as they have been unable to reach the site due to security concerns. The Terrorism Research & Analysis Consortium (TRAC) is attempting to analyze the situation and identify any terrorist groups involved, but with limited resources, it is an uphill task. Without actionable intelligence about possible culprits and motives, it is difficult for Togolese authorities to respond effectively and prevent further attacks.
Terrorist organizations are exploiting the lack of intelligence to further their violent extremism and destabilize the region. Nation agencies, regional organizations, and other countries in West Africa have been working together to try and combat these evil machinations. The United Nations has also been a major supporter in trying to foster stability in this region and monitoring activities of terrorists throughout the region. 
Recommendations and Analysis
There are several strategies that Togolese security forces can employ to combat violent extremist organizations: Intelligence Gathering: Security forces need to gather intelligence about the violent extremist organizations operating in Togo. They should be aware of their goals, methods, and tactics, as well as their strengths and weaknesses. This information can help the security forces to develop effective strategies to combat these organizations. Community Engagement: Security forces should engage with communities that are vulnerable to radicalization and violent extremism. This includes providing education, employment, and other opportunities to youth and addressing grievances that could make them susceptible to the messages of violent extremist organizations. Capacity Building: The security forces should be trained and equipped to deal with the threat of violent extremist organizations. This includes developing specialized units that are trained in counter-terrorism tactics, intelligence gathering, and community engagement.
Coordination: The security forces should work closely with other law enforcement agencies and international partners to share information and resources. This can help to improve their capacity to detect and respond to threats from violent extremist organizations. Identifying partners that the security forces can trust is critical because every country or partner has their national security interests before others. Political and Social Reforms: It is important to address the underlying political and social issues that may contribute to the rise of violent extremism. This can include promoting inclusive governance and improving access to essential services such as healthcare and education. The people of the Savannah region feel isolated because there is no development. The cost of living though minimal, but the average citizen finds it hard to put food on the table. The lack of government offices and services attracts disgruntled youth to engage in dubious activities. Combating violent extremism requires a comprehensive approach involving various actors, including security forces, communities, civil society, and government agencies. By working together and employing a range of strategies, Togolese security forces can improve their capacity to detect and respond to the threat posed by violent extremist organizations.
Specific Intelligence Gathering Strategies
Togolese security forces can gather information about violent extremist organizations using a variety of methods, including:
Human Intelligence (HUMINT): This involves gathering information through direct contact with individuals who have information about violent extremist organizations, such as community members, former members of the organization, and informants.
Technical Intelligence (TECHINT): This involves using technical means such as electronic surveillance, tracking devices, and cyber intelligence to gather information on the activities of violent extremist organizations.
Open-Source Intelligence (OSINT): This involves gathering information from publicly available sources such as social media, news reports, and online forums.
Imagery Intelligence (IMINT): This involves using satellite and aerial imagery to gather information on the location and activities of violent extremist organizations.
Signals Intelligence (SIGINT): This involves gathering information through the interception of electronic communications, such as phone calls, emails, and text messages.
Togolese security forces need to use a combination of these methods to gather information. They should also respect human rights and privacy while gathering information and follow legal and ethical guidelines. In addition, they should coordinate with other law enforcement agencies and international partners to share information and resources and to avoid duplication of efforts.
Time for an International Cyber Court?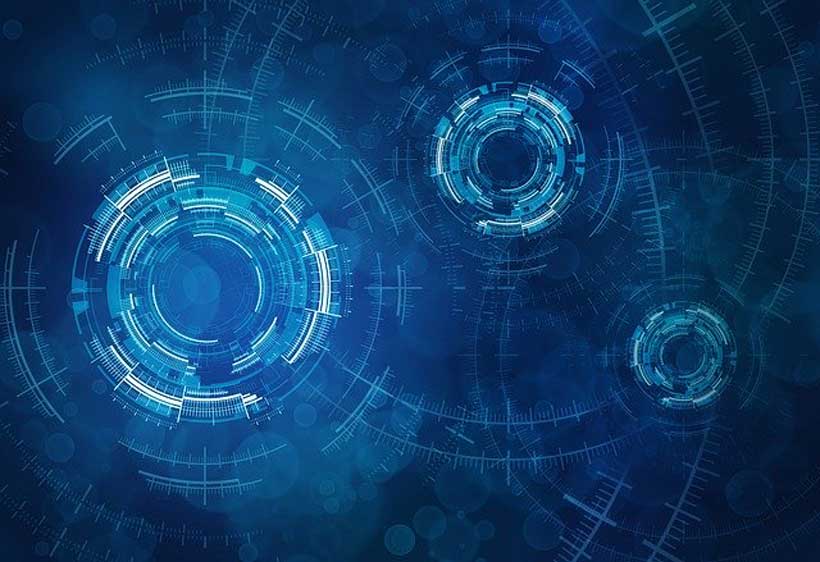 In the current international environment, the significance of the Information and Communications Technology (ICT) is steadily rising. In this context, international cooperation is gradually moving towards a legal architecture for ICT governance and international information security (IIS) as an integral part of the overall international security framework. One of the key global challenges on this path is cybercrime. In a broader sense, cybercrime can be defined as criminal activity related to the ICT environment. Such are, for instance, crimes that target a PC or a network as well as crimes that rely on a PC or a network as a means for the attack.
According to statistics, global damages from cybercrime in 2022 alone were estimated at around USD 8.4 trillion. However, the cost of cybercrime incidents will expectedly exceed USD 11 trillion this year, while annual global spending on countering cyber offenses could exceed USD 20 trillion by 2026, an increase of almost 150% since 2022.
International cooperation in countering cybercrime is actively developing. Thus, its various forms in criminal prosecution includes mutual legal assistance, cooperation in the field of arrest warrants, law enforcement collaboration, mutual recognition of foreign verdicts, etc. There are four identifiable sources of such cooperation: <
these are multilateral treaties on international cooperation in combating crime;
multilateral treaties on criminal prosecution for certain offences;
similar bilateral treaties;
national legislation whose provisions may regulate international cooperation mechanisms for combating cybercrime.
Nevertheless, it can be pointed out that "the existing possibilities of legal assistance and international cooperation in fighting cybercrime are woefully insufficient in most cases."
As for international litigation of ICT security violations, there is a need for a specific international mechanism to address the most grievous cyber offences that pose a threat to international security. Chapter VI of the United Nations Charter establishes the principle of peaceful settlement of disputes. One of the peaceful methods is judicial settlement. As for the application of this principle to ICT, the widespread desire to establish a global court with jurisdiction over transnational crimes in ICT has led to a variety of approaches in domestic and foreign international law doctrine [1]. This issue is particularly relevant nowadays, given a steep rise in the number of cyber offences.
In 2010, the UN General Assembly adopted Resolution 65/230 to address the issue of consolidating the existing judicial mechanisms and/or to propose new national and international judicial or other measures against cybercrime. It instituted the open-ended intergovernmental lexpert group to conduct a comprehensive study of the problem of cybercrime and responses to it at the UN Commission on Crime Prevention and Criminal Justice. Notably, the creation of an international cybercrime court was not on the agenda of the Group's first meeting in Vienna of January 2011.
The judicial mechanisms existing within the UN system have proven that effective and transparent international justice is possible. This sets the stage for the successful resolutions to issues pertaining to this area. Particularly, it is noted that the establishment of a judicial mechanism "…would guarantee that offenses are not treated differently in different jurisdictions" and "…would provide an opportunity for prosecution in those cases where states are often reluctant to prosecute such misdeeds."
There are several concepts prevalent in domestic and foreign doctrines, regarding the implementation of judicial proceedings against the misuse of ICTs.
Expanding the Jurisdiction of the International Criminal Court and Creating a Cyberspace Branch
First, the jurisdiction of the International Criminal Court (ICC) could be extended. For example, the idea of delegating cases involving cyberspace to the ICC was voiced at the UN Congress on Crime Prevention and Criminal Justice, organized by the UN Office on Drugs and Crime in Bangkok in 2005: "…it is recommended that the crimes of cyber terrorism and cybercrime be considered with a view to developing an acceptable definition and listing them as crimes within the jurisdiction of the International Criminal Court."
This option should be pursued by adopting additional provisions to the Rome Statute that would cover ICT and expand the list of crimes under its jurisdiction. In doing so, it is important to reach a global agreement that all nations should ratify the amendments to the Rome Statute. However, this further complicates the process, given that a number of states have not ratified the document yet. One reason is that they view "many of its provisions as contrary to national interests and state sovereignty." As part of the implementation of this option, it is proposed to create an International Criminal Tribunal for cyberspace, which would be a division of the ICC.
International Criminal Court or Tribunal for Cyberspace
The second option being considered is instituting a special international criminal court or tribunal for cyberspace, which would operate under the Statute of the International Criminal Tribunal for Cyberspace (ICTC).
There is a position that "cyberattacks of the greatest global concern, which intentionally cause significant and comprehensive disruption of critical communications and information infrastructure, should fall under the jurisdiction of the ICTC." The idea of its creation was proposed by Norwegian judge, international expert in cybercrime, and co-author of the concept of harmonizing computer crime legislation, Stein Schjolberg. In his work, Mr. Schjolberg puts forward the idea of establishing the ICTC. Its mandate would include prosecuting those who commit or order the most serious violations of the international cybercrime laws established under the provisions of the proposed statute, as well as pronouncing sentences on global cyberattack perpetrators. His list includes the following offences:
acts committed intentionally against computer systems, information systems, data, information or other property protected under relevant international criminal law;
wrongful acts of destroying, damaging or disabling critical communications and information infrastructure that result in damages to national security, civil defense, public administration and services, public health and safety, banking and financial services.
Creating ad-hoc courts or tribunals
Another option on the table is the creation of ad-hoc courts or tribunals as special temporary judicial mechanisms, established in accordance with the UN Security Council's decision taken under Chapter VII of the UN Charter, which governs actions against threats to peace, breaches of peace and acts of aggression. The jurisdiction of these tribunals, as proposed, would extend to "the prosecution and punishment of cybercrime and should cover violations of the global treaty or package of treaties on cybercrime, as well as massive and coordinated global cyberattacks on critical information infrastructure." Regarding the ratio of the jurisdiction of such ad-hoc courts or tribunals to national courts, parallel jurisdiction would be exercised, whereas priority would be given to the ad-hoc court or tribunal.
International Court of Justice on Cyberspace
Finally, there are ideas of establishing an independent International Court of Justice for cyberspace, which would deal with the most serious cybercrimes that pose a threat to the international community in general, and also particular international information security. While the former three options have jurisdiction over personal criminal responsibility for certain acts in the ICT environment, [2] the fourth option makes a state become a subject of international law.
Today, we can also hear statements from some countries about the need to establish a cyber-UN – a structure whose activities would focus on investigating crimes in ICT. However, this initiative has a certain idiosyncrasy: it has been declared that this institution won't be inclusive, but rather selective and exclusive. Particularly, the Ukrainian side has stated that "Russia should have no place there." In other words, the proposed organization will be leveraged to promote the interests of specific states and to discriminate against unwanted nations. Meanwhile, it's not the political interests of individual states, but the formation of an international legal framework of cooperation to prevent conflicts in ICT that should be the key mission of such an institution.
It is crucial for any initiatives aimed at establishing a global judicial authority for regulating ICT to be equitable and open. In this regard, the UN seems to be the most effective forum, given that such a decision could be made binding on all member states by means of a respective action taken by the UNSC.
Regular Institutional Dialogue
However, there still remains another option. As part of the regular institutional dialogue on information security that is being discussed in the UN Open-ended Working Group (OEWG) on information and communication technology (ICT) security, as well as ICT security 2021-2025, a judicial body could be created. Nevertheless, this issue is not on the agenda yet and is unlikely to emerge in the near future. This is due to the fact that the parties already have disagreements on many issues within the mandate of the OEWG, so any attempts to establish a judicial body may further stall the negotiation process.
Maintaining the status quo
As was mentioned earlier, diverse positions on the issue at hand are pushed due to lack of agreement on basic theoretical foundations. The opposite view that there is no need for the emergence of additional forms of jurisdiction over cyberspace, since successful international cooperation is possible within the already existing framework, also makes some sense.
Is It Time to Form an International Cyber Court?
In view of apparent contradictions and no clear system of ICT regulation or information security stipulations in the international law, working out a new framework is perceived as a bit premature right now.
Today, debate is under way in the international law doctrine about the need for a tribunal whose mandate would include adjudicating cases related to ICT. However, the very nature of cyberspace brings with it certain intricacies. For example, the difficulty of attributing cyberattacks as well as collecting evidence from a technical point of view makes it difficult to establish the involvement of a particular state in any particular cyberattack.
Besides, there is a problem which boils down to the fact that there is a lack of consensus on the fundamental issues of international information security (IIS). For example, we see no uniform understanding of key terms. Moreover, states not only interpret them differently, but also use different terms. There are serious ideological differences on various aspects of ICT use and regulation. No tradeoff has been worked out on whether the existing norms of international law are applicable to ICT or whether new norms need to be developed, and whether there is a requirement for legally binding norms of international law that would be applicable to ICT, or if "soft law" would sufficient enough. In the meantime, a common vision or at least a compromise vision of the legal foundations of ICT, as well as harmonization of legislation, not to mention a global convention, is first and foremost necessary for the implementation of judicial proceedings on the global scale. Despite the fact that many states and regional organizations have developed and adopted a legal framework to combat cybercrime in recent years, there is no harmonization of national legal systems and no international convention to regulate activities in ICT in general and to handle cybercrime in particular. Thus, A.A. Danelyan points out that "there is no comprehensive universal international legal framework for cooperation" in ICT. The politization of ICT problems only makes the above-mentioned challenges even more daunting.
All of these factors threaten to result in a yet another politicized or ineffective institution. Due to the lack of comprehensive international legal regulation of international information security, creating such a body at the current stage of international law evolution and amid a serious crisis crippling international relations, would be an untimely move.
[1] The doctrine of international law refers to the system of views and theories held by scholars, the national academic community. Source: www.ilarb.ru/html/news/2013/14062013.html
[2] Here, it is important to accommodate the divergent positions of states on the implementation of personal criminal responsibility for cybercrime as well as their political priorities.
From our partner RIAC
Maritime Security & Geopolitics in Indian Ocean Region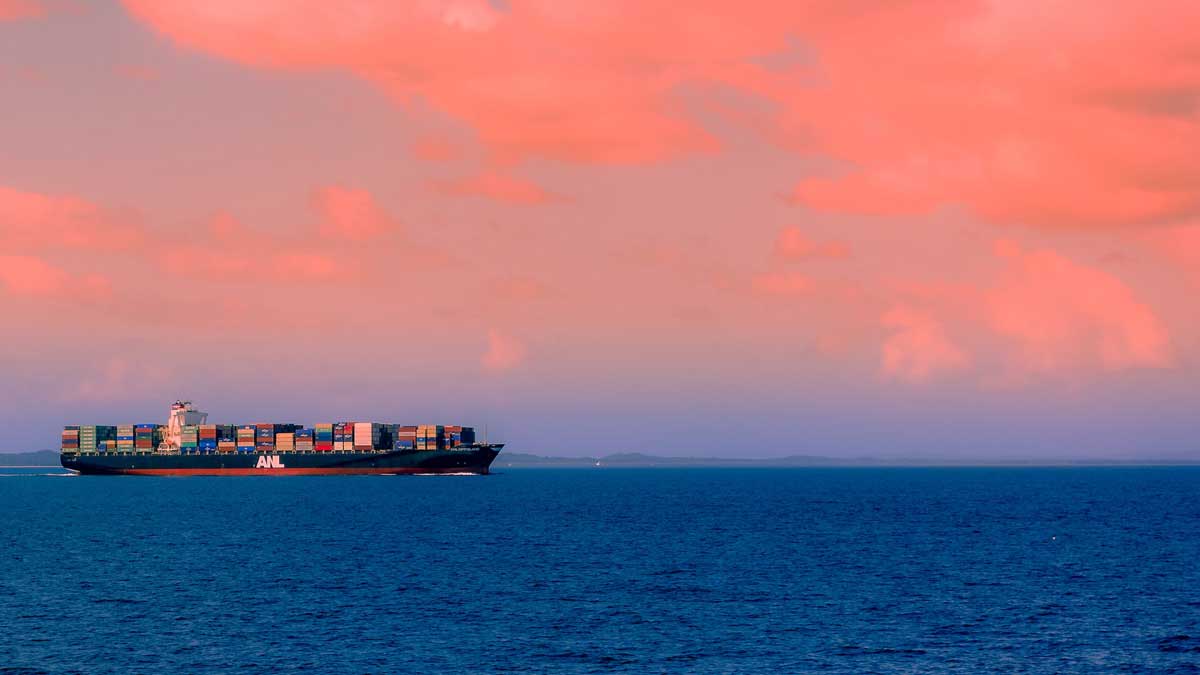 By linking the Middle East, Asia, Europe, and Africa, the Indian Ocean Region (IOR) serves as an important global trade and commercial hub. The Strait of Hormuz, the Bab el-Mandeb, and the Malacca Strait are just a few of the strategic choke points that are located there. The region faces a number of security risks, including piracy, terrorism, territorial disputes, and geopolitical tensions. In particular, off the coast of Somalia, where pirates have seized commercial ships and held crews hostage for ransom, piracy has been a significant problem in the area for a number of years. But in recent years, the number of piracy incidents has significantly decreased as a result of the efforts of international naval forces and increased security measures by shipping companies.
Similarly, another major issue in the area is maritime terrorism, with several terrorist organizations active in the Indian Ocean's littoral states. Shipping lanes, ports, and other maritime infrastructure are at risk from these groups. The most notorious terrorist organization present in the area is Al-Shabaab, which has ties to Al-Qaeda and is based in Somalia. Al-Shabaab has carried out numerous assaults on commercial ships and port facilities. Whereas, the Doklam plateau and the South China Sea are the subjects of the biggest territorial dispute in the area between China and India. The dispute has led to higher tensions between the two nations, and both sides have increased their military presence in the area.
However, China has been stepping up its presence in the Indian Ocean region, and the Belt and Road Initiative (BRI) has significantly contributed to the infrastructure growth of the area. The Hambantota port in Sri Lanka and the Gwadar port in Pakistan are just two of the port development initiatives included in the BRI. India and the United States are concerned about these ports because they believe China is attempting to increase its influence in the region. Whereas, the United States is another significant player in the IOR, particularly in terms of preserving regional security and stability. Due to the fact that Bahrain is home to the US 5th Fleet, the US has a sizable naval presence in the area. The US has also been actively collaborating with other regional players, like India and Japan, to counter China's expanding influence.
Simultaneously, the area, which makes up about one-fifth of the world's oceans, is home to important shipping lanes. Due to these sea lanes, which link the Middle East, Africa, Europe, and Asia, the Indian Ocean region is an important trade route. The Indian Ocean is the conduit for almost 80% of the world's oil trade and 40% of its merchandise trade. Therefore, ensuring safe and secure navigation through the area is crucial for expanding economic activity and global trade. The Indian Ocean region has a complex and varied geopolitical landscape. There are many states in the region, all of varying economic and military strength.
Along with these major players, the IOR is also home to a large number of other stakeholders, including smaller nations like Sri Lanka, Bangladesh, and the Maldives, as well as regional alliances like the Indian Ocean Rim Association (IORA) and the Bay of Bengal Initiative for Multi-Sectoral Technical and Economic Cooperation (BIMSTEC). These stakeholders have a significant impact on how the region will develop and will probably gain significance as the IOR continues to gain prominence.
Another significant risk to the IOR's maritime security is the spread of weapons of mass destruction (WMD). There are worries that non-state actors could obtain WMDs due to the presence of several nuclear-armed states in the region, including Pakistan and India. Governments and law enforcement organizations face a serious challenge when it comes to the smuggling of nuclear materials and components through the maritime domain. For regional stability and global security, the potential use of WMDs in the IOR by terrorists or state actors could be disastrous.
Similarly, a less well-known but no less important threat to maritime security in the IOR is marine environmental degradation. In addition to being a significant fishing ground, the area is home to some of the busiest shipping lanes on earth. However, unrestricted fishing methods, shipping pollution, and the disposal of waste at sea have resulted in the deterioration of marine ecosystems and the depletion of fisheries. The state of the marine environment not only jeopardizes fishermen's means of subsistence but also has wider ramifications for global ocean sustainability and food security.
Last but not least, the creation of innovative techniques and plans for maritime security represents another chance. For example, improvements in satellite and unmanned aerial vehicle (UAV) technology could aid in enhancing the monitoring and surveillance of the region's waters, making it simpler to identify and address security threats. Likely contributing to an increase in maritime security in the IOR is the development of new maritime policing techniques like the use of floating police stations and closer collaboration with coastal communities.