"In a surrealist year…. some cool clown pressed an inedible mushroom button, and an inaudible Sunday bomb fell down, catching the president at his prayers on the 19th green."-Lawrence Ferlinghetti, A Coney Island of the Mind (1958)
While serious questions continue to emerge from the recently-completed Geneva summit,[1] one concern should remain front and center. This is the more-or-less calculable prospect of inadvertent nuclear war, an existential hazard that is integral to America's deterrence-based framework of national security. This prospect is still expanding.
A Process of Continuous Reassessment
What can be done? For clarifying analyses, periodic re-assessments will be needed. To begin, though an accidental nuclear war would always be inadvertent, not every inadvertent nuclear war need be the result of an accident. Other forms of unintentional nuclear conflict would be the outcome of human misjudgment and/or technical miscalculation. This is the case whether a bellum atomicum were spawned by singular nation-state error or both sides to an ongoing two-party nuclear crisis escalation.
Also significant here could be various "synergies" (whether foreseen or unanticipated) arising between particular misjudgments or miscalculations.
Conceptual understanding will always be key. In synergistic intersections, the cumulative "whole" of any specific combination must be greater than the sum of all pertinent "parts." The quantifiable outcome of two discrete national decisions would be more consequential than a result suggested only by arithmetic summations. Moreover, this heightened importance could be tangible, intangible or somewhere in-between.
Needed Analytic Clarifications
Above all, these are complex intellectual or analytic issues. They are not mundane or trivial matters amenable to narrow political resolution. The abundant risks of deliberate nuclear war and inadvertent nuclear war could be assessed independently of one another.[2] Accordingly, US President Joe Biden should prepare to deal systematically with variously plausible manifestations of cyber-attack and cyber-war. And these high-technology threats ought to be considered in conjunction with simultaneously expanding activities of "digital mercenaries."
In science, language matters. Dangerous false warnings could be generated by different types of technical malfunction or by third-party hacking interference, but should not be included under the causes of an inadvertent nuclear war. Rather, these false warnings would present as cautionary narratives of an accidental nuclear war. Always, both narratives warrant intellect-based elucidations. While now sounding obvious prima facie, national security decision-making during the Trump era was often incoherent and generally disjointed.
There are also issues of geometry. Recognizing the territorial loci of prospective nuclear threats to the United States, these corresponding issues should focus especially on Russia, China and North Korea. Concessions offered to Mr. Biden by Russian President Putin might not be meaningfully reassuring vis-à-vis variably unpredictable perils originating from China and/or North Korea. Reciprocally, Mr. Putin could have good reason to be concerned about US concessions offered on behalf of South Korea, Japan and/or specific NATO member states.
In strategic terms, there is more. Metaphorically, for the United States, there are additional "flies in the ointment." In coming years, partially because Trump-era "toughness" was wholly contrived and effectively accelerated Iran's determined efforts at nuclearization, that country, now led by a more conspicuously hardline president, will more likely and more expeditiously join the "nuclear club." For both President Biden and President Putin,[3] such membership will substantially complicate certain critical elements of national security decision-making.
Miscalculation and Escalation Dominance
For Joe Biden's senior policy planners, conceptual clarity should become a more evident sine qua non for resolving national security problems. In this regard, most worrisome among credible causes of an inadvertent nuclear war would be various errors in calculation committed by one or both sides. The most evident example here would likely involve those assorted misjudgments of adversarial intent or capacity that emerge in determinable conformance with crisis escalation. Such consequential misjudgments could stem from an amplified desire by one or several crisis-contending parties to achieve "escalation dominance."[4]
Plausibly, in such foreseeable crisis conditions, all rational contenders would strive for escalation dominance without risking high odds[5] of total or near-total destruction. Expectedly, of course, wherever one or several contending adversaries would not appear suitably rational, all usual deterrence "bets" would be off. Most immediately worrisome for the United States should be North Korea. Former US President Donald Trump's statement that he and Kim Jung Un had "fallen in love" at the Singapore Summit provides no reasonable comfort for still-thinking Americans.[6]
None at all.
Nonetheless, false comfort remains a plausible American objective. Credo quia absurdum, said the ancient philosopher Tertullian. "I believe because it is absurd."
There exist other potential causes of an inadvertent nuclear war. These causes include flawed interpretations of computer-generated nuclear attack warnings; an unequal willingness among adversaries to risk catastrophic war; overconfidence in deterrence and/or defense capabilities on one side or the other (or both); adversarial regime changes; outright revolution or coup d'état among contending adversaries; and poorly-conceived pre-delegations of nuclear launch authority among pertinent presumptive foes.[7]
There is more. Markedly serious problems of overconfidence could be aggravated by successful tests of a nation's missile defense operations, whether by the United States itself or by any of its relevant adversaries. Recalling Carl von Clausewitz On War, even the "simplest" problems could sometime prove "very difficult."
Rationality and Irrationality
Strategic thinking would never be "simple." A potential source of inadvertent nuclear war involving the United States could be "backfire" effect from variously untested strategies of "pretended irrationality." In principle, at least, a rational enemy that had managed to convince Washington of its decisional irrationality could sometime spark an American military preemption. Conversely, an adversarial leadership that had begun to take seriously any hints of decisional irrationality in Washington might be frightened into striking first itself.
"Everything is very simple in war," says von Clausewitz, "but even the simplest thing is very difficult."
Once again, metaphor may be instructive. Joe Biden must be wary of "nightmare." According to the etymologists, the root is niht mare or niht maere, the demon of the night. Dr. Johnson's dictionary says this corresponds to Nordic mythology, which regarded nightmares as the product of demons. This would make it a play on, or a translation of, the Greek ephialtes or the Latin incubus. In all such interpretations of nightmare, the inherently non-rational idea of demonic origin is central.
Today, for the United States, the demons of nuclear strategy and nuclear war take a markedly different form. For the most part, their mien is neither confused nor frightful, but rational and ordinary. If these demons are ever thought to be sinister, it is not because America's adversaries necessarily crave war or wanton bloodshed, but because they may be seeking maximum safety amid a rapidly growing global chaos.[8]
That primal search could be rational.
While the state of nations has always been in the "state of nature"[9] – at least since the seventeenth century and the historic Peace of Westphalia (1648) – current conditions of nuclear capacity and worldwide anarchy portend an expanding cauldron of possible aggressions.[10] Among other things, the correct explanation for such dire portents lies in the indispensability of rational decision-making to viable nuclear deterrence,[11] and in the interpenetrating fact that rational decision-making may suddenly become subject to massively corrosive deteriorations.
The Importance of Synergy
Now, even after surviving a persistently dissembling Trump strategic policy, America faces formidable national security risks that remain immediate and existential. Such risks can be fully understood only in light of believable or at least conceivable intersections arising between them. Such critical intersections are more-or-less likely (a conclusion based on formal logic, and not on any actual history); on occasion, some of these reinforcing intersections could prove synergistic. Contradicting what we first learned in primary school, this means that the "whole" of intersectional risk effects could be greater than the discernible sum of all component "parts."[12]
Presumptively, under US Constitutional law (Article l), holding Congressional war-declaring expectations aside, any presidential order to use nuclear weapons, whether issued by an apparently irrational president or by an otherwise incapacitated one, would warrant obedience. To conclude otherwise in such incomparably dire circumstances would be law-violating. In essence, any chain-of-command disobedience in these circumstances would be impermissible on its face.
Ordering an American "First Use"
There is more. Any American president could order the first use of American nuclear weapons if this country were not under actual nuclear attack. In principle at least, some further strategic and legal distinctions need to be made between a nuclear "first use" and a nuclear "first strike." While there does exist an elementary but still-substantive difference between these two options, it is a distinction that former President Donald Trump failed to understand. The nation survived this experience with a profoundly unsuitable president, but previous episodes of luck need not be meaningfully predictive.
Trump is gone. Still, with even a more reasonably thinking president at the helm, structural decisional risks obtain.[13] Quo Vadis? Where should President Joe Biden go from here on managing such plainly urgent security issues? A coherent and comprehensive answer will need to be prepared in response to the following basic question:
If faced with a presidential order to use nuclear weapons, and not offered sufficiently appropriate corroborative evidence of any actually impending existential threat, would the National Command Authority be: (1) be willing to disobey, and (2) be capable of enforcing such variable expressions of disobedience?
In such unprecedented crisis-decision circumstances, all authoritative decisions could have to be made in a compressively time-urgent matter of minutes, not hours or days. As far as any useful policy guidance from the past might be concerned, there could be no scientifically valid way to assess the true probabilities of principal possible outcomes. This is because all scientific judgments of probability – whatever the salient issue or subject – must be based upon the discernible frequency of pertinent past events. Any other bases could provide only a more-or-less intelligent guess.
In any prospectively relevant matters of nuclear war, there could be nopertinent past events. Though this is a fortunate absence, of course, it remains one that would stand in the way of rendering reliable decision-making predictions. Whatever the scientific obstacles, the optimal time to prepare for any such incomparably vital US national security difficulties is the present.
Facing Already-Nuclear North Korea
In the specifically urgently matter of North Korea,[14] President Biden must take special care to avoid any seat-of-the-pants Trump-style calculations. Faced with dramatic uncertainties about counterpart Kim Jung Un's own willingness to push the nuclear envelope, America's current president could sometime find himself faced with an intolerably stark choice. This would be deciding between outright capitulation and nuclear war.
How to choose?
To avoid being placed in any such portentously limited option environment, Mr. Biden should understand from the start that having a larger national nuclear force (a "bigger button," to use his predecessor's unfortunate metaphor) might not bestow any bargaining advantage. To the contrary, it could generate or reinforce unwarranted US presidential overconfidence and certain resultant forms of strategic miscalculation. In any such unfamiliar, many-sided and basically unprecedented matters, size might truly "matter,"but inversely.
Although counter-intuitive and ironic, a nuclear force of exclusively high-yield destructiveness could appear militarily less credible and/or diplomatically less persuasive.
Within the broad parameters of Realpolitik[15] or geopolitics, the field of nuclear policy decision-making is largely without tangible precedent. While the search for "escalation dominance" may be common to all imaginable sorts of military deal-making, the plausible costs of nuclear bargaining losses would likely be incomparable. After all, no other losses could reasonably be compared to losses in a nuclear war, whether intentional, inadvertent or accidental.
Never.
In such a war, whether occasioned by miscalculation, human error or hacking-type interference, there could be no identifiable "winner," Even after the United States was able to survive the egregious moral and intellectual debilities of Donald Trump's presidency, a number of significant and generic risks continue to obtain. Looking ahead, the very best way for America to forestall being placed in extremis atomicum is for President Joe Biden to stay focused on intellectual[16] and analytic explanatory factors. On all such complex matters, narrowly political judgments should always be deemed unworthy and extraneous.
Turning to the Poets
Sometimes the poet sees more clearly than the policy-maker.[17] Remembering Lawrence Ferlinghetti, America should never allow itself to be caught unaware on the "nineteenth green."[18] In playing such high-stakes "games" as nuclear strategy and escalation dominance, there could be no comforting "do overs." Instead, at any late stage of bargaining and brinksmanship, even a single and seemingly minor "loss" could prove grievously lethal and irreversible. If the recent June 2021 Swiss summit between Presidents Biden and Putin is ever to be regarded as successful, there will first have to be determinably calculable progress on several intersecting fronts.
Most important of all, perhaps, will be the prevention of inadvertent nuclear war.[19]
---
[1] See: https://geneva.usmission.gov/genevasummit/
[2] The respective physical harms of course would be the same. For earlier looks at the expected consequences of nuclear war effects by this author, see: Louis René Beres, Apocalypse: Nuclear Catastrophe in World Politics (Chicago: University of Chicago Press, 1980); Louis René Beres, Mimicking Sisyphus: America's Countervailing Nuclear Strategy (Lexington, Mass: Lexington Books, 1983); Louis René Beres, Reason and Realpolitik: U.S. Foreign Policy and World Order (Lexington, Mass: Lexington Books, 1984); and Louis René Beres, Security or Armageddon: Israel's Nuclear Strategy (Lexington, Mass: Lexington Books, 1986).
[3] Ipso facto, this "joining" would significantly impact Israel, and its own still-evolving nuclear strategy This author, Professor Louis René Beres, was Chair of "Project Daniel" (PM Sharon) in 2003-2004. See his Report to Mr. Sharon, Israel's Strategic Future (ACPR): http://www.acpr.org.il/ENGLISH-NATIV/03-ISSUE/daniel-3.htm. See also: Louis René Beres, https://press.armywarcollege.edu/parameters/vol37/iss1/2/; Louis René Beres, https://besacenter.org/us-iran-war-israel/; and Louis René Beres, Surviving Amid Chaos: Israel's Nuclear Strategy, Rowman and Littlefield, 2016 (2nd ed. 2018): https://paw.princeton.edu/new-books/surviving-amid-chaos-israel%E2%80%99s-nuclear-strategy.
[4] This goal would be a specific iteration of a traditional search for "victory." But on pertinenhttps://besacenter.org/us-iran-war-israel/t risks, by this author, see, at Oxford University Press, Louis René Beres: https://blog.oup.com/2016/04/war-political-victories/
[5]The measurable criteria of "severe risk" here would necessarily remain subjective.
[6] When meeting in Singapore with Kim Jong Un on June 11, 2018, Trump dismissed all usual presidential obligations to prepare. Instead, he emphasized offhandedly: "I don't think I have to prepare very much. It's all about attitude."
[7] The problem of such pre-delegations was examined by this author much earlier in his Apocalypse: Nuclear Catastrophe in World Politics (The University of Chicago Press, 1980) and in articles co-authored with General John T. Chain, a former Commander-in-Chief, US Strategic Air Command: See Professor Beres and General Chain: https://besacenter.org/living-iran-israels-strategic-imperative-2/ See also Louis René Beres and General John T. Chain, "Could Israel Safely deter a Nuclear Iran? The Atlantic, August 2012; and Professor Louis René Beres and General John T. Chain, "Israel; and Iran at the Eleventh Hour," Oxford University Press (OUP Blog), February 23, 2012. Though dealing with Israeli rather than American nuclear deterrence, these articles are fundamentally conceptual and clarify variously common analytic policy elements.
[8] Whether it is described in the Old Testament or any other major sources of ancient Western thought, chaos can be viewed as something positive, even a source of human betterment. Here, chaos is taken as that which prepares the world for all things, both sacred and profane. As its conspicuous etymology reveals, chaos further represents the yawning gulf or gap wherein nothing is as yet, but where all civilizational opportunity must inevitably originate. Appropriately, the classical German poet Friedrich Hölderlin observed: "There is a desert sacred and chaotic which stands at the roots of the things and which prepares all things." Even in the pagan ancient world, the Greeks thought of such a desert as logos, which should indicate to us today that it was never presumed to be starkly random or without evident merit.
[9] Says Thomas Hobbes: "But though there had never been any time wherein particular men were in a condition of war one against another, yet in all times, Kings and Persons of Sovereign Authority, because of their Independency, are in continual jealousies, and in the state and posture of Gladiators, having their weapons pointing and their eyes fixed on one another…(Leviathan).
[10] On the actual crime of aggression under international law, see: RESOLUTION ON THE DEFINITION OF AGGRESSION, Dec. 14, 1974, U.N.G.A. Res. 3314 (XXIX), 29 U.N. GAOR, Supp. (No. 31) 142, U.N. Doc. A/9631, 1975, reprinted in 13 I.L.M. 710, 1974; and CHARTER OF THE UNITED NATIONS, Art. 51. Done at San Francisco, June 26, 1945. Entered into force for the United States, Oct. 24, 1945, 59 Stat. 1031, T.S. No. 993, Bevans 1153, 1976, Y.B.U.N. 1043.
[11] In studies of world politics, rationality and irrationality have now taken on very specific meanings. More precisely, an actor (state or sub-state) is presumed determinedly rational to the extent that its leadership always values national survival more highly than any other conceivable preference or combination of conceivable preferences. Conversely, an irrational actor might not always display such a determinable preference ordering.
[12] See earlier, by this author, Louis René Beres, at Harvard National Security Journal (Harvard Law School): https://harvardnsj.org/2015/06/core-synergies-in-israels-strategic-planning-when-the-adversarial-whole-is-greater-than-the-sum-of-its-parts/
[13] See by this author, Louis René Beres, at The Bulletin of the Atomic Scientists: https://thebulletin.org/biography/louis-rene-beres/; and Louis René Beres, at US Army War College, The War Room: https://warroom.armywarcollege.edu/articles/nuclear-decision-making/
[14] See, by this author, at Yale Global: Yale University: Louis René Beres, https://archive-yaleglobal.yale.edu/content/too-late-north-korea-denuclearization. See also, by Professor Beres, at War Room (West Point): https://warroom.armywarcollege.edu/author/louis-rene-beres/
[15] The classic statement of Realpolitik or power politics in western philosophy is the comment of Thrasymachus in Plato's Republic: "Justice is nothing else than the interest of the stronger." (See Plato, The Republic, 29, Benjamin Jowett, tr., World Publishing Company, 1946.) See also: Cicero's oft-quoted query: "For what can be done against force without force?" Marcus Tullus Cicero, Cicero's Letters to his Friends, 78 (D.R. Shackleton Baily tr., Scholars Press, 1988).
[16] The Founding Fathers of the United States, including early presidents, were intellectuals. More precisely, as explained by American historian Richard Hofstadter: "The Founding Fathers were sages, scientists, men of broad cultivation, many of them apt in classical learning, who used their wide reading in history, politics and law to solve the exigent problems of their time." See Hofstadter's classic, Anti-Intellectualism in American Life (New York: Alfred A. Knopf, 1964), p. 145.
[17] Before "Beat" poets Lawrence Ferlinghetti, Allen Ginsberg and Jack Kerouac, there was the avant-garde of Zürich Dada, most notably Hugo Ball and Tristan Tzara. Like "Beat," Dada urged an expanding relationship between life and art, one where art can not only enrich life, but help to better understand and elucidate it.
[18] Underlying the technical issues here are individual citizen identifications with sentiments of belligerent nationalism, identifications that were strongly encouraged by former US President Donald J. Trump. In the nineteenth century, in his posthumously published Lecture on Politics (1896), German historian Heinrich von Treitschke observed: "Individual man sees in his own country the realization of his earthly immortality." Earlier, German philosopher Georg Friedrich Hegel opined, in his Philosophy of Right (1820), that the state represents "the march of God in the world." The "deification" of Realpolitik, a transformation from mere principle of action to a sacred end in itself, drew its originating strength from the doctrine of sovereignty advanced in the sixteenth and seventeenth centuries. Initially conceived as a principle of internal order, this doctrine underwent a specific metamorphosis, whence it became the formal or justifying rationale for international anarchy – that is, for the global "state of nature." First established by Jean Bodin as a juristic concept in De Republica (1576), sovereignty came to be regarded as a power absolute and above the law. Understood in terms of modern international relations, this doctrine encouraged the notion that states lie above and beyond any form of legal regulation in their interactions with each other.
[19] The emphasis here on inadvertent rather than intentional nuclear war reflects this author's subjective judgement of relative probabilities. Also, acknowledging world politics as a system, Washington will increasingly have to consider the role of Israel's nuclear strategy vis-à-vis a still-nuclearizing Iran, a role with patently serious and substantial implications for America's nuclear strategy. See, for example, by this author, at Harvard National Security Journal, Harvard Law School: Louis René Beres,,https://harvardnsj.org/2014/06/staying-strong-enhancing-israels-essential-strategic-options-2/
India's Naval Modernization efforts: Implication for Regional Stability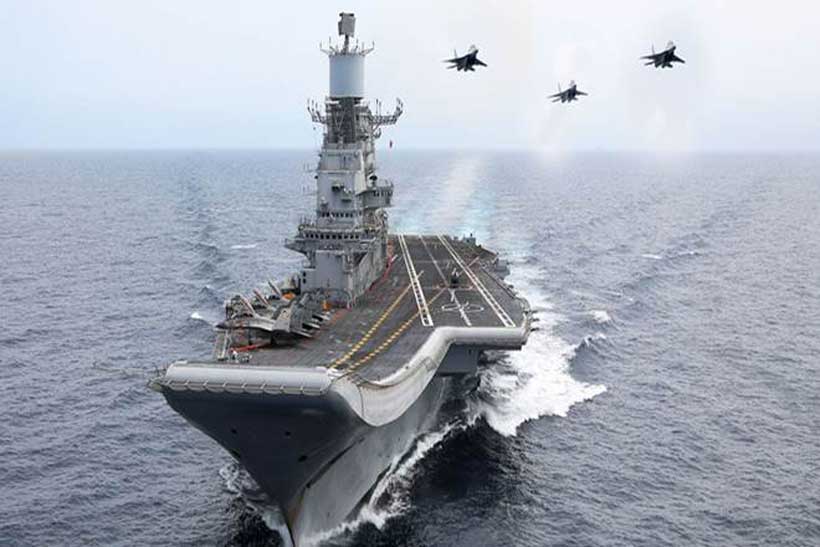 In recent years, India has been undertaking significant efforts to modernize its navy in order to enhance its capabilities and protect its economic interests in the Indian Ocean region. This naval modernization has been reflected in the acquisition of new ships, submarines, and aircraft, as well as the development of new base and port facilities. However, these efforts have not only implications for India but also for the regional stability in general and for Pakistan in particular. The increasing naval capabilities of India have a direct implication on the balance of power in the Indian Ocean region which could lead to an arms race and potential conflicts with other countries in the region. India's increasing naval presence in the region could lead to increased patrols and surveillance which could have negative impact on the security of the region. In this editorial, we will examine the implications of India's naval modernization efforts on regional stability and explore how these developments may impact Pakistan and other countries in the Indian Ocean region.
How could India's naval modernization efforts impact South Asia's regional stability?
However, it is important to note that India's Naval modernizations efforts could also be seen as a response to the growing naval capabilities of other regional actors, such as China and Pakistan. Furthermore, India's navy modernization efforts could also contribute to regional stability by providing a stronger deterrent against potential adversaries and by fostering cooperation with other countries in the region through joint exercises and other initiatives.
It is also important to consider the fact that India's modernization efforts are also driven by its growing economic and strategic interests in the Indian Ocean region, which is becoming increasingly important for global trade and energy security. These interests may lead to India to play a more active role in maintaining security and stability in the region.
It is also worth noting that India's modernization efforts have been met with concerns from other countries in the region, particularly Pakistan, which views them as a potential threat to its own security. This has the potential to exacerbate existing tensions between the two countries.
India's naval modernization efforts have the potential to impact regional stability in South Asia in several ways.
First, India's expanding naval capabilities, including the acquisition of new ships, nuclear powered submarines, and aircraft carriers, new and advanced attack helicopter, rejuvenating its third eye through employment of spy satellites could potentially shift the balance of power in the region in its favor, which could fuel military tensions with neighboring countries such as Pakistan. India's ambitious efforts could lead to an arms race in the region as other countries may follow suit and need to enhance their naval capabilities to counterbalance India's expanding naval muscles, which could be destabilizing.
Second, India's increased naval presence in the region could lead to increased patrols and surveillance in the Indian Ocean, which could lead to potential conflicts with other countries in South Asia, particularly Pakistan. It could affect the maritime security of South Asia.
Third, India's naval modernization efforts may lead to an increase in military spending by other countries in the region, which could divert resources away from economic development and potentially increase income inequality, which could be destabilizing.
Fourth, India's naval modernization could also have economic implications for the region, as India's increased naval power may give it more influence over trade routes and access to resources in the Indian Ocean, which could have negative economic consequences for neighboring countries such as Pakistan.
Overall, India's naval modernization efforts have the potential to impact regional stability in South Asia, and it will be paramount to closely monitor these developments and their implications for the countries in the region.
According to Stockholm International Peace Research Institute (SIPRI), India is among the top five military spenders in the world. India's military spending has been increasing in recent years, driven by a variety of factors, including border disputes with neighboring states in region, and the growing naval capabilities of China. According to SIPRI data, India's military spending in 2020 was $71.1 billion USD, representing an increase of around 3.9% from the previous year. The Indian Navy is being modernized and India has also been investing on procuring new naval vessels, submarines, aircrafts, weapons systems and developing new naval bases and infrastructure.
How Indian Naval Modernization efforts are affecting Pakistan's Security?
India's ongoing efforts to modernize its navy have implications for Pakistan. As Pakistan views these efforts as a potential threat to its own security. The acquisition of advanced weapons systems and abovementioned factors as well as the expansion of its naval bases and infrastructure, could potentially alter the balance of power in the region. While Pakistan sees this as a direct challenge toward maintaining regional balance with the help of garnering it naval capabilities.
Pakistan's concerns stem from the fact that India's navy modernization efforts are also driven by its growing economic and strategic interests in the Indian Ocean region, which is becoming increasingly important for global trade and energy security. These interests may lead Pakistan to play a more active role in maintaining security and stability in the region, which could potentially be at the expense of India's said military interests in Indian Ocean Region (IOR).
It is worth noting that Pakistan is trying to balance in its navy to maintain the strategic balance of the region in recent years, with the acquisition of new submarines, frigates and other naval assets. This step by Pakistan has been seen as a strategic balancer in the region and response in line with India's naval modernization aims and has the potential to further promote the peace and stability in Indian Ocean Region.
Time for World Powers to Intervene:
India's ongoing efforts to modernize its navy have the potential to impact regional stability in South Asia, and as such, the role of world powers in this regard is an important consideration.
One potential role for world powers is to encourage dialogue and cooperation between India and other regional actors, particularly Pakistan, to address concerns and to work towards maintaining regional stability. This could involve facilitating direct talks and negotiations, as well as encouraging confidence-building measures such as joint military exercises and other initiatives.
Another important role for world powers is to support the development of regional institutions and mechanisms for addressing security challenges. This could include supporting the development of a regional security architecture, such as a South Asian security dialogue or forum, which would provide a platform for countries in the region to discuss and address security concerns.
It is pertinent to mention that India's modernization efforts are also driven by its growing economic and strategic interests in the Indian Ocean region, which is becoming increasingly important for global trade and energy security. World powers could play a role in supporting and encouraging India's efforts to secure its economic and strategic interests in the region.
Furthermore, world powers could also play a role in encouraging transparency and predictability in the military activities of regional actors, particularly in the Indian Ocean region, through mechanisms such as confidence-building measures and arms control agreements.
In conclusion, India's naval modernization efforts have the potential to impact regional stability in South Asia, but the effects will likely be complex and multifaceted. Further research and analysis would be necessary to fully understand the implications of these efforts. India's modernizing its naval forces have serious implications for Pakistan could be a potential threat to its security. It is important for both countries to engage in dialogue and cooperation to address these concerns, and to work towards maintaining regional stability.
In the end, these efforts in South Asia have the potential to impact regional stability, and world powers have an important role to play in encouraging dialogue and cooperation, supporting regional institutions and mechanisms, and encouraging transparency and predictability in the military activities of regional actors.
Why India's No First Use Policy must remain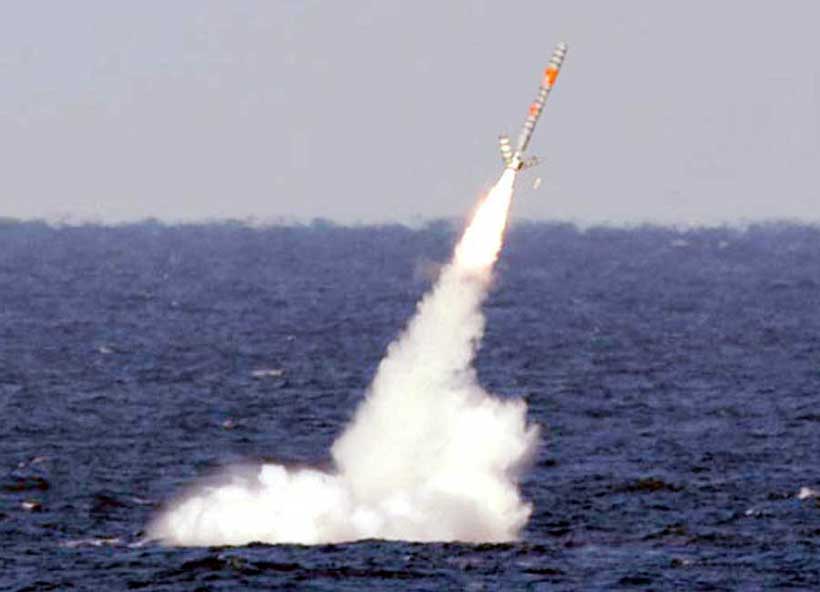 The policy of No First Use (NFU) of nuclear weapons has for long remained central to India's nuclear doctrine. India adopted the NFU policy after its second nuclear test, Pokhran-II, in 1998. According to its nuclear doctrine, India would refrain from a first nuclear strike and will pursue a policy of "retaliation only" while not eschewing punitive measures in case it is attacked by nuclear, biological or chemical weapons. India's strict adherence to the NFU policy is often held by diplomats, government spokespersons and strategists as proof of its status as a responsible nuclear power. At the same time, there have been concerns regarding India's stance on the use of nuclear weapons. Various strategists, military leaders and government officials have, time and again, regarded NFU as restrictive stating that India should reserve the right to a first strike as a security measure. Given the growing security challenges it faces in a highly unstable and contentious neighbourhood, a revaluation of India's nuclear doctrine, particularly the no first use status, does not seem far-fetched.
India's No First Use Policy
No First Use is a retaliation-based policy where a state employs nuclear arms only as means of retaliation against a nuclear attack by another state. The No First Use policy is rooted in the sole purpose doctrine which views nuclear weapons only as a means of deterrence. The central argument behind the adoption of NFU by nations is the recognition that nuclear weapons serve a limited purpose, that of ensuring national survival.
In the aftermath of the Pokhran-II nuclear tests in 1998, the then Indian Prime Minister, Atal Bihari Vajpayee presented a paper in the Indian parliament on the evolution of India's nuclear policy. Vajpayee argued that India's move to acquire nuclear weapons was influenced by its security considerations. The concern that some countries permitted the first use of nuclear weapons contributed to India's decision. No First Use was, for the first time, officially realised in the Draft Nuclear Doctrine (DND) of 1999. The DND described its policy as "retaliation only" in clause 2.3, whose section (b) further elaborated that "any nuclear attack on India and its forces shall result in punitive retaliation with nuclear weapons to inflict damage unacceptable to the aggressor." The DND offered two objectives for India's nuclear weapons. First, their fundamental purpose is to deter the use or threat of use of nuclear weapons by any state against India. Second, India will not be the first to initiate a nuclear strike but will respond with punitive measures should deterrence fail.
India's official nuclear doctrine was released on January 4, 2003 having a clear emphasis on No First Use, much like the Draft Nuclear Doctrine.
Debates over No First Use
Over the years, a number of criticisms have been levied against the No First Use policy. Instead, various strategists have favoured a policy of "first use" of nuclear weapons arguing that No First Use of nuclear weapons restricts action and leads to a loss of initiative by allowing the adversary to use its nuclear weapons first in combat. Other arguments bemoan the NFU as idealist and pacifist in nature, claiming that a country engaged in combat cannot rely on the passivity that stems from it.
A policy of First Use might be prudent in the case of conventional weapons but this does not hold true for nuclear weapons. A first strike must ensure neutralising of all the nuclear capabilities of the adversary as a potential retaliatory strike has the capability of causing irreversible and unprecedented devastation due to the nature of the nuclear bomb. Hence, a policy of first strike is only effective when a country can ensure that its adversary lacks secure second-strike capabilities once the strike has been carried out.
Although by employing NFU the initiative to act rests with the adversary, the calculation of a first strike cannot be limited to just the first strike damage. Due to the modernisation of nuclear arsenals and development of secure second-strike capabilities, the inevitable retaliation leading from a first strike must be taken into account. Therefore, even an elaborate offensive strategy cannot assure victory or help escape the extent of the damage.
First use of nuclear weapons is mostly advocated in cases where the adversary's preparation for a nuclear strike is known. It is argued that in such a scenario, it is in the benefit of nations to use the nuclear weapons rather than potentially losing them to a neutralising strike. Although possibilities of a first strike can be known, this information does not guarantee the certainty of a nuclear strike. In modern times, states use nuclear weapons not as an end but as a means for achieving their ends through coercive diplomacy and nuclear brinkmanship. In such a scenario, even stationing of nuclear weapons in an aggressive position can not be taken as certainty of a nuclear strike. Hence, if a state indulges in a preventive strike, it will be regarded as an act of aggression leading to potentially devastating retaliatory strikes as well as widespread condemnation.
Why No First Use?
India has for long presented itself as a responsible nuclear power. In the aftermath of Pokhran-II, India faced widespread criticism and international sanctions on what was regarded as an act of unprovoked aggression. In order to escape this predicament, India found official adoption of NFU to be the most prudent way forward. NFU helped in representing India as a responsible nuclear power by relegating nuclear weapons to purely defensive purposes. A more important imperative for NFU is its strategic viability. A policy of First use advocates for forces to be on hair trigger alert leading to a potential arms race which in turn contributes to instability and crisis. A First use policy can also lead to threats of miscalculation, increasing the risk of an accidental launch. NFU, on the other hand, provides a relatively relaxed posture which inturn helps in avoiding a costly and potentially devastating arms race. An abandonment of NFU will likely have repercussions in India's immediate neighbourhood. The policy of No first use has been central to Indian strategic thinking since the Nehruvian era. The policy against use of nuclear weapons can be traced back to the 1950s when Prime Minister Nehru called for a standstill agreement proposing a ban on nuclear testing. In 1965, India advocated for a strong non-discriminatory treaty imposing a ban on nuclear weapons. Hence, the strategic culture of nuclear minimalism and restraint manifested into the adoption of the No first use policy. A shift in this policy has the potential of further aggravating hostilities in India's neighbourhood.
The policy of No first use of nuclear weapons and the nuclear minimalism of India's nuclear doctrine has solidified its image as a strong, credible and morally responsible nuclear power. NFU offers India great leverage in the international community. India's bid for the membership of the Nuclear Suppliers Group also relies on its image as a responsible nuclear power.
At a time when countries are actively advocating for the realisation of a stronger non proliferation regime, India should be at the forefront of facilitating that end rather than taking a belligerent stance and abandoning the crucial diplomatic leverage it enjoys in the international community. Although it is important to re-evaluate India's doctrinal position to ensure that national security is not compromised, the abandonment of NFU does not present any benefits to this end. India should continue with the longstanding NFU and actively work towards the realisation of a stronger, more equal non-proliferation regime.
Induction of Women in Indian Armed Forces
The gender of an individual is not a hindrance when it comes to applying for a position in the armed forces. In modern warfare, having the necessary skills and knowledge is more advantageous than having brute strength. The Indian Armed Forces are in dire need of a strong mixed gender force as the recruitment and retention rates have reportedly gone down. By allowing women to serve in combat roles, this can be addressed. Due to the lack of women in command posts, the Indian Army decided not to allow women to serve as commanding officers. This issue has to be addressed in order to improve the culture and norms of the Army. The political and military leadership of the country must also play a role in making these changes. Some of the world's most prominent military organizations, such as the US, France, Germany, and North Korea, have female officers serving in front-line combat roles. Women have the right to pursue their careers and reach the top ranks of the armed forces. Equality is a fundamental constitutional guarantee. The Indian Armed Forces have seen a surge in the participation of women. In a major push to the women intake by the forces, the government has also taken significant steps to increase the percentage ratio of women officers and other ranks (ORs). Whether it's women in combat roles or the medical services in Defence, it's a significant push towards their empowerment also.
In contrast to developed countries such as Canada, the UK, and USA, India has taken a long time to allow women to pursue other careers apart from being medical or nursing professionals. The number of women in India's armed forces has significantly increased over the past couple of years. They are now joining the military as both soldiers and fighter pilots. There has been a lot of talk about the entry of women into the Indian Armed Forces. In spite of the male-dominated nature of the military, young women from India have been able to break the glass ceiling and are currently serving in various positions in the country's armed forces. The government has also approved the induction of 1,700 women as jawans into the Corps of Military Police. Although women have been accepted into auxiliary services in the Indian Armed Forces, the issue of including or not allowing them in combat roles has been a persistent one.
Glance at the Indian Defence History with regard to Women:
In 1888, the Indian Military Nursing Service was established, which marked a significant step in the development of women's roles in the Indian Armed Forces. During World War I, nurses from the Indian Army served in various capacities. The Women's Auxiliary Corps was also established to allow women to take on non-combatant roles such as administrative and communications. One of the members of the corps was Noor Inayat, who served as a spy during the Second World War. She was able to earn a reputation for her service. Women were only allowed to serve in non-combat roles in the British Indian Army until Bose established the Azad Hind Fauj.
In 1950, the Army Act made it illegal for women to receive regular commissions. On November 1, 1958, the Medical Corps of the Indian Army became the first military organization to give female soldiers regular commissions. Women were also allowed to serve on short-service commission throughout the 80s to 90s. By 2020, women are not allowed to serve as combat troops in Special Forces such as the British Parachute Regiment. They can still join other non-combatant wings such as the signal corps and engineers.
Also, opposing arguments were made regarding including women in combat roles or in PC positions within the Indian Armed Force:
Society in India is patriarchal, which makes it hard for women to participate in active combat roles.
It has been believed that men are better at fighting than women due to their physical prowess and aggression.
Although women have been accepted into auxiliary services in the Indian Armed Forces, the issue of including or not allowing them in combat roles has been a persistent one. In February, the Supreme Court ruled that officers from the short-service commission can be granted permanent positions in the Indian Armed Force. Currently, officers in the Indian Armed Forces are only allowed to serve for 14 years. While a PC can serve until they retire, three options will be available for the SSC after 10 years, i.e., Elect for a Permanent Commission, Resign from service and Opt for resignation.
The Supreme Court's ruling allowed women to serve in the Indian Armed Forces as PC officers. This was regarded as a significant step in the advancement of women's roles within the military. Women are only allowed to participate in combat roles within the Indian Army and certain specialist brigades. Non-combatant positions are still available for women.
The percentage of women in Armed Forces is as under:
Army
Officers (Excluding AMC/ADC)
3.97%
Officers (AMC/ADC)
21.25 %
MNS Officers
100%
JCO/OR
0.01%
Navy
Officers
About 6%
Air Force
Officers (excluding Medical & Dental Branch)
13.69%
Source: MoD
There are no vacancies for women in the Indian Army. The posts in the Indian Air Force and Indian Navy are gender neutral. There have been various steps taken by the government to increase the number of women in the defence sector. According to the above table, women officers of the Army Medical Corps and Army Dental Corps make up about 21.25% of the officers in the Indian Army. Participation of women makes up about 0.01 % of the total Junior Commissioned Officers (JCOs) and ORs. Similarly, women represent 6% of the total officers in the Indian Navy and 13.69% in the Air Force, excluding the officers in the Medical and Dental branch.
Army
The Indian Army's combat employment philosophy for women is continuously reviewed. Currently, women are being commissioned into various streams in the Indian Army. These include the Corps of Engineers, the Corps of Signals, the Army Air Defence, the Army Service Corps, the Army Ordnance Corps, the Army Aviation Corps, the Intelligence Corps, the Judge Advocate General's Branch, and the Army Education Corps. As for military nurses and doctors, these are women only positions. Various initiatives are being taken to improve the recruitment and training of women in the Indian Army. These include the establishment of a permanent commission for women officers and the recruitment of women cadets in the NDA.
Navy
In 1991, the Indian Navy started to recruit women as officers. Over the years, various branches of the organization have been opened for women, including through NDA. Women sailors are also being recruited through the Agnipath Scheme for the first time. About 20% of the total vacancies in the Navy are for women.
Air force
The recruitment of women in the Indian Air Force is conducted in a gender-neutral manner. All the branches of the organization are covered by women officers. There are also regular publicity drives and print and electronic media campaigns about opportunities for women in the service. An opening for women has been provided through the National Commission for Women's Special entry for flying SSC. In 2015, the Indian Air Force started implementing a permanent scheme for inducting women officers into all combat roles. This approach is gender neutral and allows women to join the organization without any restrictions.
Conclusion
In 1992, the Indian Army started recruiting women. They were then commissioned for five years in various streams, such as engineering, intelligence, and education. Women are expected to participate and share information and power with others as they have been taught this since their childhood. They are also ruthless when the situation requires them. It's natural for women to enhance their self-worth and get the most out of their colleagues. Unfortunately, the armed forces are still reluctant to allow women to join the ranks. Their role in the combat domain should be more broad- based. By breaking the gender barrier, India will join a select few countries worldwide. Women have previously served in various roles in the military, including in the technical and administrative fields. They finally got a chance to take on combat roles in the Military Police after the Supreme Court ruled that women can serve in command positions. The debate regarding women's participation in combat roles in the Armed Forces has been going on for a long time now. It has taken a long time for the organization to come to a point where it accepts women's participation in such roles. Unfortunately, in 2021, some retired generals are still maintaining that women should remain the weaker sex in the force. These generals use stereotypes to justify their position, and they point out the various facts about men's physical attributes, such as their size and pulse rate. They also claim that women are incapable of shouting much louder and have a lower level of natural strength. If the military were to look into the qualities that a good soldier requires, it would be able to determine if women are equally capable of performing at the same level. Already, women have established a niche within the field of supporting services. Before making a decision regarding whether or not female soldiers should be allowed to enter the Army, two factors should be considered. One is the institution's nature, and the other is the nature of combat. If women are equal in terms of their job performance in the Army, then they should be allowed to participate in combat roles. This is because, on many occasions, they have been able to perform at the same level as their male counterparts. Critics of the exclusion argue that modern warfare is more technological and doesn't require the physical strength of older combat soldiers. In 1992, India started recruiting women into various non-medical positions in its armed forces. The government then took the first step towards allowing women to join the combat roles. In addition, the Air Force was allowed to recruit female pilots. During the time of the former, women were regarded as nurturers and followers, while men were leaders. Things have changed, and the role of women in the Army still remains controversial. This issue is also relevant to society at large. It's widely believed that militaries don't create employment. They have nothing to do when it comes to gender equality. One of the most important factors that the country can consider when it comes to addressing its issues is the empowerment of women in governance. Gender discrimination within the Armed Forces is a persistent issue that the country, which aspires to be a rising power, should address. Women should be treated equally in every aspect of their employment. There should also be regular attention paid to the administrative and institutional policies related to maternity leave and transfers. India's attitude towards women has to be revamped in order to boost its economic growth and improve its image in the international community. Doing so will also help in promoting women's empowerment. Besides being able to perform their duties as interpreters, they should also be able to communicate with other nations through their foreign language skills. This is because the country's military is looking for people who can understand the language of other nations. Throughout history, India has produced numerous prominent women leaders and freedom fighters. It's time for the Armed Forces to follow in their footsteps and create a feminist culture. Following the Supreme Court's decision to allow women to serve longer tenures and receive promotions, the country's armed forces will now be able to provide them with the same benefits and opportunities as their male counterparts. A positive change in the society is needed to promote gender equality, as well as to keep the country's national security in mind. Doing so will help India become a better place.