The myth of Indian democracy
The writer is of the view that the Indian constitution has multifarious provisions about fundamental freedoms and other rights. But, the caste-based society and Hindutva-obsessed polity make the provisions meaningless. The constitution provides for equality and rule of law. But, several draconian laws enable administration and armed forces to persecute minorities, or stifle dissent.
Irked at being poorly rated for its democratic practices, India under Narendra Modi announced to devise its own index for measurement of democracy. India's prestigious Frontline dated April 9, 2021 in its Cover Story titled "The terror of Laws" by Venkitesh Ramakrishnan and Divya Trivedi made the poignant observation that India's democracy s backsliding leading to a rapid and alarming deterioration of political and civil liberties". The three institutions that came up with similar freedom-and-democracy indices are Sweden-based Varieties of Democracy (V-Dem), the US based Freedom House (estb since 1972) and the Economist Intelligence Unit.
V-Dem said, "India has become an electoral democracy". Freedom House downgraded India from a "free democracy" to a partially-free democracy".
All the three studies held Modi's government responsible for backsliding of democracy owing to widespread attacks on human rights groups, intimidation of journalists and activists, rampant assaults on minority communities, especially Muslims.
It is rare if a court gives relief to the incarcerated persons. For instance, the chief judicial magistrate (Surat) acquitted 122 innocent persons after they have been in jail for 19 years. They were charged for having links with the Students' Islamic Movement of India.
The bitter truth is that Indian democracy does have the "persona" but not the "spirit" of the real democracy.
Rights of citizens
The framers of the Indian constitution did realise that India was not a monolithic polity in terms of religion, races or languages. Besides 80 per cent Hindus, India has 11 per cent Muslims and seven per cent (combined) Buddhists, Jains, Christians, Parsis and Jews. In view of the diversity, the Indian constitution recognises not only Hindi as the national language, but also 18 major languages originating in Dravidian South India or Indo-European north India. Furthermore there are 780 languages and dialects.
Such a diverse country could be held together only within framework of a "secular democratic and federal state". As such, the Indian constitution promulgated on January 24, 1950 provides for a set of specific provisions, besides a set of fundamental rights to protect the interests of religious ethnic trial and the down-trodden (dalit) communities. The "fundamental rights" include "the right to equality", the right to freedom", "the right to freedom of religion" , "the right to freedom of religious, cultural, and educational rights", "the right not to be exploited", and the "right to constitutional remedies".
Significant provisions
Article 14 of the Indian constitution "guarantees the equality of all persons before the law". Article 15 strictly prohibits "any discrimination between citizens on the grounds of religion, race, caste, sex, or place of birth. Article 17 abolishes "the practice of untouchability". Article 20 gives all minorities in India "the right to preserve and promote their language, script, and culture". Under Article 25, all persons are entitled to freedom of conscience and to freely practise and propagate their religion. Article 35 provides reservations and quotas in college admissions and in government employment for the Scheduled Castes and Scheduled Tribes.
Contradictions
Neither the Hindu-dominant society nor the state allows preaching of one's religion. A serial killer and member of Bharatya Janata Party Dara Singh set fire to the station wagon in which the Australian Christian missionary Graham Staines and his two children were sleeping, burning them alive at Orissa. A low-caste Hindu can't enter a high-caste temple.
The caste-based society caricatures the constitutional provisions of equality. The so-called Love-jehad and anti conversion laws criminalise conversion from one religion to another.
A slew of draconian laws like the National Security Act, National Safety Act, Unlawful Activities Prevention Act, and Armed Forces Special Powers Act make the constitutional freedoms and protections meaningless. These laws oust jurisdiction of civil courts or severely limit them.
India's northern state of Uttar Pradesh is most flagrant in using the NSA to crack down on cow related offences like transporting, or slaughtering cows or eating beef. Those charged under the NSA are deemed a threat to national security and can be detained without charge for up to a year. Even prestigious Reuters (September 11, 2020) confirmed that `Indian state uses draconian law to detain those accused of killing cows'.
Uttar Pradesh Chief Minister Yogi Adityanath has repeatedly urged use of the NSA to combat law and order issues in the state of more than 200 million people. The NSA, which Indian rights activists have described as draconian, is also frequently used in the contested region of Kashmir to detain people suspected of separatist activity.
Several intellectuals (poets, historians, lawyers) were arrested under the NSA. Their sole offence was to air dissent against government policies regarding the treatment of minorities. Gautam Naulakha was arrested for simply attending a Kashmir conference, organized by Dr. Ghulam Nabi Fai, in the USA. Even phone intercepts are sufficient evidence to send a person behind the bars. SAR Geelani, a professor of Delhi University was sentenced to be hanged for a two minute conversation with his family in the occupied Kashmir. The police mistranslated the words `What has happened in New Delhi' ('Delhi kya korua') 'to 'what have you done' to unspoken 'yeh kya korua'. He was acquitted on appeal but soon died after his release. The professor was subjected to torture and he did not survive long after his acquittal. He owes his acquittal to the fine pleading by his lawyer Ram Jeth Malani.
One could be declared a terrorist for graffiti, social posts, or shouting Pakistan Zindabad (long live Pakistan). NSA was brutally applied to those who protested military's gross human rights violations. In 1992, Niloy Dutta, Parag Kumar Das and Ajit Bhuiyan were arrested in Guwahati under unspecified sections of the NSA.
It was alleged that they were disrupting the process of peace building in Assam and were involved in "anti-national" activities that threatened the sovereignty of the country. In actual fact, they were the founding members of Manab Adhikar Sangram Samity (MASS), which had been compiling evidence of military atrocities during `operation Rhino'. It had sent three groups fully equipped with audio and video gadgets to three zones of the slate to compile cases of army atrocities.
Braving severe restraints imposed by the army and civil authorities, these groups had succeeded in recording cases of arrest, torture, molestation, rape, killing and so on. With painstaking effort they compiled a comprehensive 65-page report enlisting the cases of army atrocities, which included 13 cases of death in army camps, seven cases of rape, as many as 120 cases of brutal torture, 139 cases of illegal detention and 63 cases of indiscriminate army raids in villages, unlawful public beatings and torture, all with specific dates, places and blow-by-blow accounts of the incidents, fully substantiated by physical evidence.
Local and international human-rights organizations have condemned India's draconian laws. They have documented detention of children, older people and the disabled in custody incognito without trial. Amnesty documented several cases of custodial deaths, rapes, and arson.
Basic architecture of the UAPA and Prevention of Terrorism Act are the same. The provisions for arrest under the amended UAPA were as vague as they were in POTA
In a bid to enhance the jurisdiction of the anti-terror-probe agency National Investigation Agency the legislature has amended (July 24, 2019) the National Investigation Agency Act and the Unlawful Activities (Prevention) Act. Now, they are empowered to declare anyone a `terrorist', at home or abroad.
An Indian-army major Leetul Gogoi was caught red-handed in the company of a teenage paramour in a Srinagar hotel. He was let off with a slap on wrist and a loss of six months' seniority. He was charged with `fraternizing' with a teenager Kashmiri woman on Facebook under a fake identity. The Indian army-chief had earlier awarded him a commendation certificate for driving a jeep in Srinagar streets with a Kashmiri protester tied to his jeep-front.
Public Safety Act is being used in Kashmir to arrest innocent people dubbed as "suspected militants", following Burhan Wani's death in 2016. Most of the FIRs are "open FIRs." The police append the words "and others" to arrest anyone, not named in a FIR.
Concluding remarks
In practice, the society and the polity does not care a fig for the constitutional equality and freedoms. The Hindu society is highly stratified, and caste-based (varna jati system). Draconian laws are enforced under veneer of patriotism to persecute minorities and stifle dissent.
It is rightly said ` Patriotism is the last refuge of a scoundrel' (Samuel Johnson). "Patriotism is your conviction that this country is superior to all other countries because you were born in it" (George Bernard Shaw). "Guard against the impostures of pretended patriotism' (George Washington). To abolish war it is necessary to abolish patriotism" (Leo Tolstoy).
India must understand that draconian laws are incompatible with a constitutional democracy.
The Taliban Finally Granted Permission to the Former President Karzai to leave Afghanistan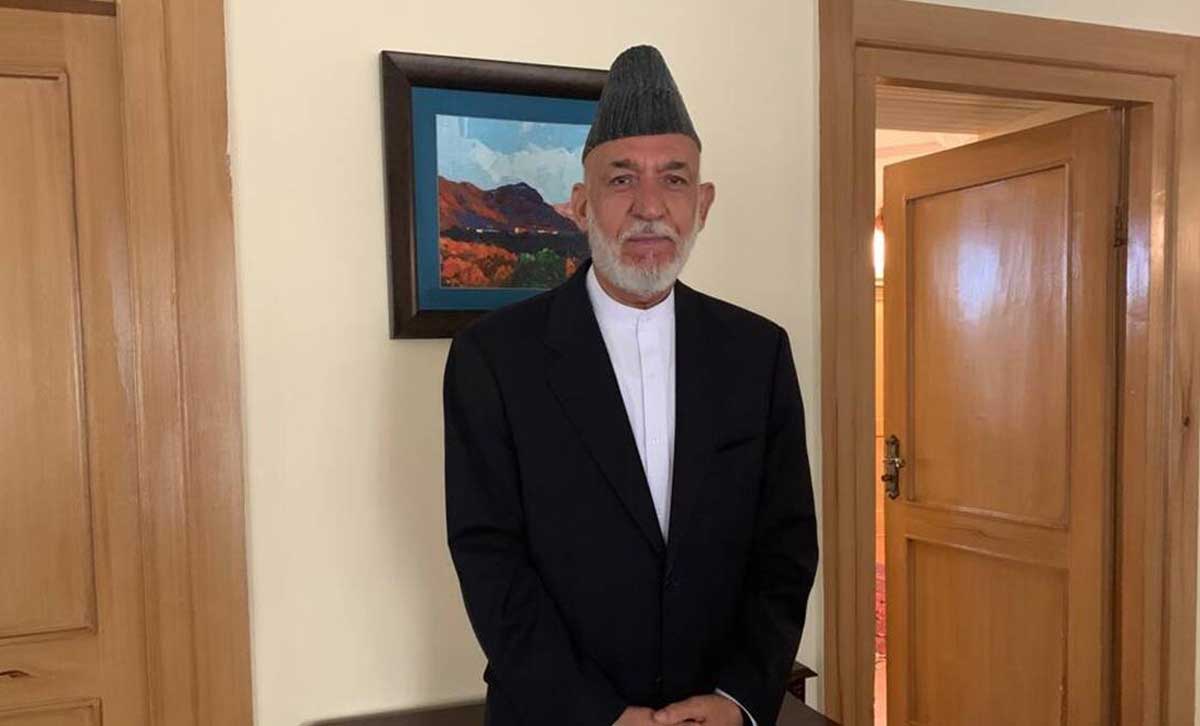 Based on the information, the former president of Afghanistan, Hamid Karzai, was permitted to leave the country. At a time, when online meetings between Sohail Shaheen and American representatives are going on in connection with the start of intra-Afghan talks in Doha, The former president of the country, Hamid Karzai, was allowed to exit the country for the first time after August 15, 2021, when the Taliban took over. Nevertheless, it is not yet known when he will start his overseas trip, but his only purpose is to get preparation for the start of Intra-Afghan talks in Doha and to meet with American officials and foreign Afghan politicians. Since the end of October and the beginning of November, there are reports narrating that telephone calls are being made between President Hamid Karzai, and the US special representative for Afghanistan, Thomas West.
Besides, the persons are preparing for future negotiations, the re-established relationship between the former president Karzai and the CIA took place, when a CIA undercover intelligence officer met Karzai sometimes back, when he represented himself as an International media reporter. Sources suspect that the undercover agent interviewed the president under the auspices of a well-known German based Der Spiegel Magazine.
According to the information, former President Hamid Karzai will fly to Germany, while meeting with the CIA officials at the US Ramstein Air Base in Germany. Meantime, the former President Hamid Karzai will meet with some high-ranking officials of Germany and then have separate meetings with Western politicians and intelligence officers. Furthermore, after that, President Hamid Karzai will meet with the American ambassador to lay out the strategy for the potential negotiations.
Currently, there is a lot of confusion in the Mandigak palace in Kandahar province, where Taliban Spiritual leader and the decision making hub located and it is said that there have been serious discrepancies regarding allowing him to go abroad. However, Sheikh Haibatullah's position is still neutral about his exit, while negotiating with his advisors to make a final decision in the upcoming days.
Nonetheless, there are no other specific differences regarding the permission. It is only the low-ranking Taliban fighters, who demand the precise judgement of the Taliban's leader in this concern; In addition, some Taliban leaders are also unhappy about the whole process, especially the former members of the Quita Council of Taliban.
Now the ball is in the Taliban's ground, whether they are ready to comply with the demands of the international community, by transferring the power to a transitional government or not, and to get along with the United States and get onboard the international community support. Definitely, it causes further splintering among Taliban groups and ISKP will use it as an opportunity to recruit Taliban fighters, while paving the way for regrouping in Khorasan Province the IS so-called territory.
The ISKP long before blamed Taliban for being '' Rafeda'', while simultaneously cooperating with the US, Russia, China and Iran for their political ambitions. To conclude, the Afghan people will not accomplish a lasting peace and sustainable economic developments, since the country will turn into a new battle filed among countries, which have stake in Afghanistan.
The Charisma and Chaos of Imran Khan
The chances of Imran Khan winning the elections of 2018 were quite murky. Despite his unparalleled fan base and populist rhetoric appeals to the young, and labor class of Pakistan, the legitimacy of his government is marred with allegations of fraud, rigging, and exploitation.
Some argue that his candidacy was a marketing tactic used by the 'Establishment' in Pakistan to form a government that is rather weak and dependent so that the 'Establishment' can continue its control over domestic security issues including the Nuclear escalation and relations with India.
But by and large, Khan won the elections.
Maybe it was the stardom attached to the name 'Imran Khan' and Pakistanis not wanting to confide in the same faces ruling them for centuries.
Maybe it was the mismanagement and violence that marred election day with unfathomable delays in result declaration in metropolis cities, coupled with post-poll manipulation.
Maybe it was the judicial-military nexus, that placed all the votes in the right places by not allowing voters to use their will during elections.
Maybe it was the 7 years-old narcotics case hearing moving forward against the stalwart of Pakistan Muslim League-Nawaz, Hanif Abbasi, giving him a life sentence in a rare late-night session of court, four days ahead of the elections that effectively knocked PML-N out of the race.
But the deal was done and can't be undone and Imran Khan became the Prime Minister of Pakistan, for better or worse.
Khan the Celebrity
Pakistani nationals were victims of the financial crisis, unemployed people, those who lost their homes, and who were in debt; these people felt like the two parties ruling Pakistan for centuries had destroyed their country's economy.
Imran Khan, with his humongous stardom as an athlete and philanthropist, seemed like the only 'Messiah' that could save them from all the atrocities they were facing.
Though, a significant number of votes were cast in favor of PML-N but not in the places that would have locked the win. So Imran Khan, persuaded the angry Pakistanis, the youth, and the labor class who were fed up with being handed over in trade deals with other nations.
Khan, a socialite that he was, knew how to connect with these agitated masses. Their grievances were clear as a day and so he gave them pretty promises wrapped up in his vibrant rallies filled with catchy songs. His huge social media presence along with the 'Naya Pakistan' slogan further amplified his staunch.
But there lies a challenge as to why Khan became the top highlight of this era. To many who were tired of politicians filling their own pockets, and amid the corruption charges on Nawaz Sharif, Khan's celebrity status, his colorful personality, his promise of a corruption-free Pakistan, and his unconventional 'Don't Panic' attitude – all of this made Khan seem like the only option who would deliver a better life and nation and, if not that, then at least would be the eradicator of what Pakistan had become.
Khan the Totalitarian
The other side of the coin sees Imran Khan as a narcissist, self-centered, and power-hungry mogul. After achieving his eternal craving of becoming the Prime Minister, he hardly showed any respect for the institutions of the country. More often than not he refused to attend the sessions of Parliament, with his excuse being the presence of members of the opposition party whom he referred to as 'Crooks' and 'Chors' (thieves).
This resulted in laws, instead of passing through an ordinary law-making process, being passed through presidential ordinances, with very limited power. We can clearly say that these laws were passed without debate, consensus, and thorough examination, negating the very foundation of constitutional requirements.
Additionally, Khan likes to fabricate stories in his speeches, a lot. In this vein, he brings down any democratic provision that proves him wrong, including targeting political parties on concocted charges of corruption; sustained attacks on the media; undermining law authorities, even the Supreme Court is not exempted from his allegations.
Through the abrogation of rule of law, irresponsible remarks about institutions, and disdain toward democracy, Khan himself created a fragile parliamentary system, which then collapsed on him. Not only this, but he has fractured the already dwindling democracy of Pakistan into a whole new level.
Khan the Leader
Khan came onto the political scene when Pakistan was facing a volatile situation both at home and abroad, coupled with the tensions going on with the Americas, and the rampant inflation, he was still able to take some impressive measures. His work related to health, relief programs, house loans, the environment, entrepreneurship, and the COVID response is admirable.
In addition, his billion tree tsunami and the building of several small dams initiated an environment-friendly drive in the climate change-affected country. But was he able to deliver on the 'Promises' made to the nation? Absolutely Not.
Perhaps he should have paid more attention to the cabinet as the abrupt changes in the system dwindled the confidence of investors in Pakistan's economic machinery. His careless handling of some important economic programs including the CPEC decelerated the capital influx that caused the GDP to drop considerably.
To top it all off, Pakistan, in 2021 dropped from 124th place to 140th place according to Corruption Perceptions Index (CPI), leaving an ugly mark on Khan's corruption eradication promises on which he has led the foundation of his political career. Maybe he should have abided by the agenda of progression in order to gear up his performance instead of getting involved in blame and shame politics.
Khan the funambulist
The important reason why Khan has a cult following in Pakistan is his unfiltered and raw opinions about topics like the Americas, and Afghanistan which he keeps casting in his speeches. And, the audience, mostly the social media-induced young generation eats it all up like a sweet concoction, without paying heed to the implications it will bring to the foreign policy of Pakistan.
Khan's decision to appoint Usman Buzdar, an underqualified and inexperienced newcomer to a vital position in the key city of Punjab pretty much sums up his political foresight. Perhaps, the most interesting yet debatable contrivance of his regime is his relentless attitude toward the United States, no previous Prime Minister of Pakistan was able to say 'Absolutely No' to the US as it had many allies in the domestic political platform of Pakistan. This stance of Khan was admired a lot in the country, with the phrase being trending in Pakistan. But the remarks came with ramifications for Pakistan on the international forum. This whole scenario further makes people question his political sanity.
Imran Khan possesses all the characteristics of a populist leader and in Populism: A Very Short Introduction, Cas Mudde says: "Populists are dividers, not uniters" they split society into "two homogenous and antagonistic groups: the pure people on the one end and the corrupt elite on the other." True to this narration, Khan has divided the nation into two groups of 'Evil and Good' people, and the consequences are detrimental to the stability of the Islamic Republic of Pakistan.
Conclusion
To sum it all up, Imran Khan, despite his misgivings, his warts, his narcissism, and his unhinged political views, is still able to reach a class of people that have seen Pakistan erode for centuries and consider him the last hope for the country. But he certainly is not the best choice for democracy as his political understanding is ruined by his self-righteous approach. In this manner, he is no better than former US President Trump who incited his supporters to pass on the U.S. Capitol to forestall the peaceful transition of power after his electoral defeat. It is precise to say that Pakistan has fallen into a deep cauldron and only a Magic Wand can heal it at this point. Though Khan has not singularly created this cauldron, he most definitely is exploiting and feeding on it.
Chattisgarh Elections 2023: Future of United Progressive Alliance and BJP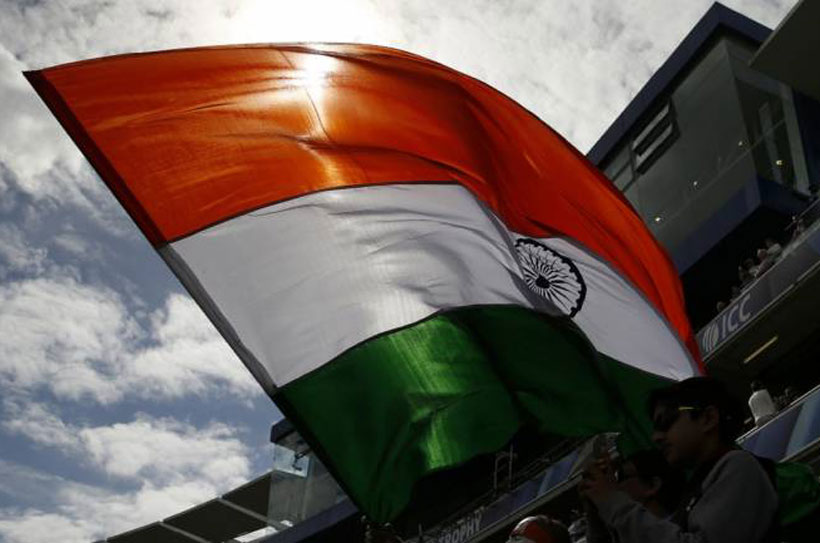 Chattisgarh, the 9th largest state of India by area and 17th most populous state with population of 30 Million will go to votes in upcoming elections in 2023. Chattisgarh saw an electoral shift in 2018 when voters chose INC lead United Progressive Alliance over BJP which was into the power since 2003. The legislative assembly comprises of 90 constituencies and population demography favors the Hindu's with 93.05%, Muslims are major minority with 2.02% and Christians make up 1.92% of the population of Chattisgarh. The major contenders in the elections are United Progressive Alliance, which came into power in 2018. The major parties in the Alliance are Indian National Congress (INC), Dravida Munnetra Kazghagam, Janta Dal (United), Shiv Sena and Nationalist Congress Party. This alliance faces BJP as major gladiator of the Elections.
INC lead United Progressive Alliance Government
In 2018 elections, United Progressive Alliance defeated BJP in the state to form the government. Previously BJP enjoyed three successive tenures in power. The Alliance proved to be vital in defeating the ex-ruling party and Bhupesh Baghel of INC was sworn in as new CM of Chattisgarh. The newly elected government opted for the developmental model in the state with their activities ranging from sports to health and good governance. The CM gave the vision of 'Employment Mission' which aimed at providing 15 lac jobs to people of Chattisgarh. The government provided the masses with the vision of 'trust, development and security' in order to remain popular and hence their projects based upon wellness of the general public. The CM started 'Khelbo-Jeetbo-Gadhbo Nova Chattisgarh' scheme in order to enhance sports infrastructure and facilities for youth of Chattisgarh. The scheme covered major as well as local games. The government also launched ' Makhyamantri Haat Bazar Clinics' scheme in order to provide and ensure health services in rural and remote areas of the state. This scheme received a lot of praises from the masses during pandemic period. Government also enhanced education sector by setting up more than 600 Hindi and English medium schools. CM launched 'Swami Atmanand English Medium Education System' in all districts of the state. The scheme aimed at setting up of the English medium colleges for the students. The government under CM Baghel, also faced severe opposition in form BJP. The BJP criticized government of corruption, farm loans and internal rift among government officials. The CM also survived 'No Confidence Motion' tabled by BJP in the legislative assembly in July 2022.
BJP and Caste votes
Caste permutation and combinations have always played a role of dominating factor in the state of Chattisgarh. The state is amalgamation of upper castes, schedule castes (SC), Schedule tribes (ST) and Other Backward Castes (OBCs). The Kurmi's and Sahu's dominate upper castes in the state. One third of the population is composed of Scheduled tribes (ST), while Schedule castes (SC) make up 12% of the population and Other Backward Castes (OBCs) are 41% of the population. Upper castes and OBCs have traditionally tilted in the favor of BJP. SC votes have been divided among BJP, INC and Bahujan Samaj Party (BSP). In 2013 however, BJP swept through 9 out of 10 constituencies of SC reserved seats. Dalit vote bank also has an influential role in elections. There exists around 12% of Dalit vote splitting between BJP and BSP. This vote bank influences 40 constituencies of the state. BJP is also counting upon Sahu's votes in order to gain power back in upcoming Chattisgarh elections.
Chattisgarh as home ground of Hindutva
Chattisgarh has seen a violent shift when it comes to application of agenda of Hindutva. RSS and its political affiliate BJP have targeted Chattisgarh for Hindutva onslaught. The norms of Hindu identity have gone deep down into the roots of the society. 'Ghar Wapsi' scheme is gaining influence in Chandigarh. In March 2022, a ceremony was held and 1250 people returned to Hindu dharma. In states like Odisha, Chattisgarh and Jharkand more than 10,000 people have returned to Hindu dharma. BJP has developed a narrative of targeting Congress for miseries of Hindu's all around India. Vishwa Hindu Parishad (VHP) an affiliate of RSS has been provided with security umbrella of BJP and it has forced Churches in Chattisgarh to use name of 'Acharya' and 'Up-Acharya' instead of 'Father'. VHP has also forced churches to display images and painting of Hindu goddess 'Saraswati' in churches. The organization has also forces churches to distribute 'Prasad' instead of sweets at the eve of Christmas, thereby attacking the root identities of Christianity in the state. Around the time when BJP formed the government in center in 2014, 5 villages in Bastar district of Chattisgarh were banned for non-Hindu practices. Hindu leaders in Chattisgarh are calling for killing of any individual who tries to convert Hindus into any other religion. The Equation between the minorities and Hindus started changing since 2003, when BJP was installed into power in Chattisgarh. The change has intensified now when BJP is also present in Center. 
Bet on Youth's vote
The youth vote bank in Chattisgarh can be the turning point in the upcoming elections. The major gladiators BJP and United Progressive Alliance are eyeing the vote share of youth in the state. The initiatives started by the CM Baghel, progressively targets the youth and their development. However, BJP accuses the current INC lead state government of unemployment among the youth. The tussle between the major contenders in the state is pivoted for Youth vote. The saffron party has also targeted youth with the identity confrontation within the framework of Hindutva. However, the INC lead coalition government is centered on the agenda of developmental and governance model for the youth rather than targeting and convincing youth on identity based vote bank. The youth from minority section of the population may opt for INC and United Progressive alliance for the power in state but saffron influenced youth and upper castes are likely to put their weight in BJP's favor.
Conclusion
Chattisgarh elections 2023 will play a major role in determining the BJPs future in center as well. Chattisgarh has been the power bank for BJP since 2003 but shift in 2018 has taken BJP by shock and surprise. However, upcoming elections can also prove to be referendum of policies applied by BJP at national level. INC will also have to investigate its depth in masses as well. The future of alliance mostly depends upon the INC performance in the state elections. The General Elections can also be strategically targeted by INC in form of alliance and coalition seat shares in order to give tough time BJP which is by far thriving among the masses at national level.