Human Rights violation in Palestine: A serious concern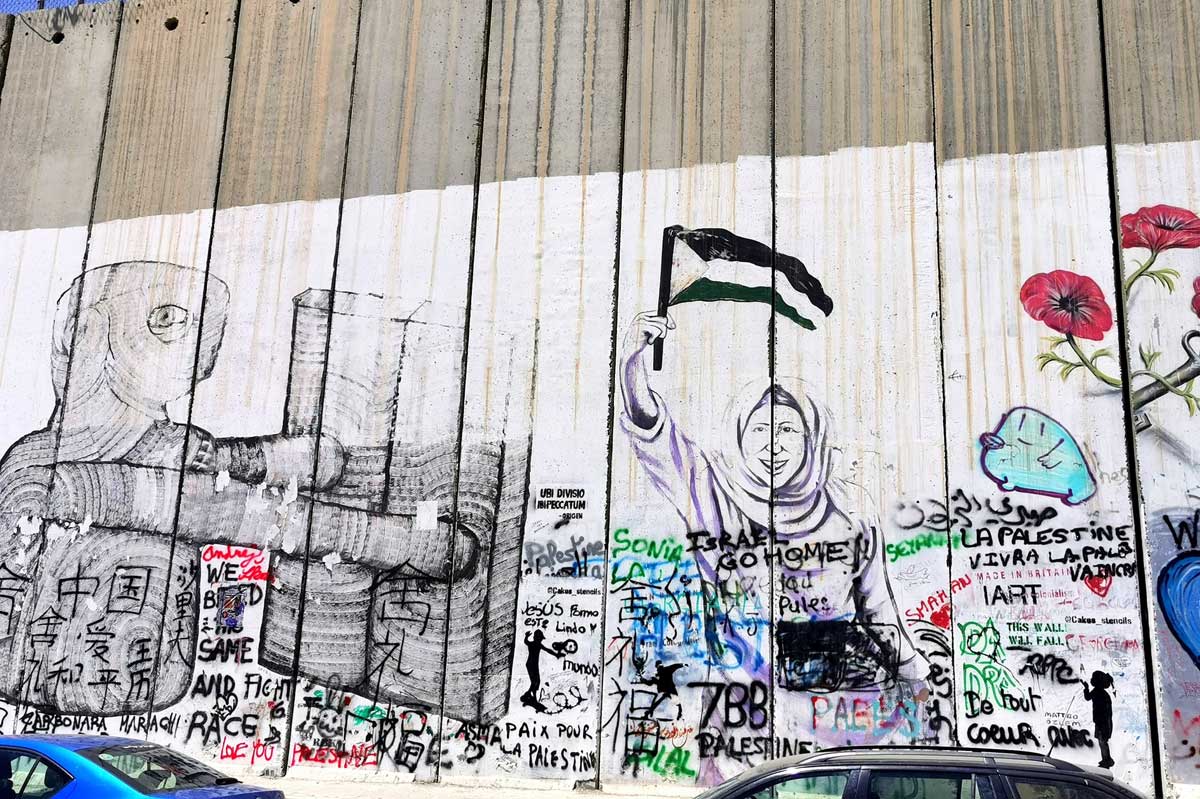 Palestinians had long been victim of brutal Israeli assailant forces. The innocent Palestinians civilians and children are not only victim of discrimination but are maltreated, battered and are forced to displace from their ancestral land. As a matter of fact these Israeli were the people who came to settle in Palestine under the Balfour declaration which announce the support for establishing national home for Jewish people in Palestine. Hence according to Palestinian Central Bureau of Statistics initially under the British mandate Israel occupied 6.2% land in Palestine but now they control 27,000 m3 land which accounts for 85% of historical Palestinian land. Recent 11 days destruction was another episode of human rights violations as in the violence nearly 243 people were killed in Gaza including more than 100 women and children. During this deadly conflict Israeli brutal forces even flounced the Al Aqsa masjid and even shelled worshippers resultantly several were wounded as tear gas, rubber bullets and stun grenades were used by callous Israeli police. Besides these coercive actions the Israel even launched air strikes causing demolition of residential buildings. According to BBC news even on 16 May Sunday the airstrike hit busy street in Gaza as result causing numbers of deaths and three buildings to collapse. In addition to all this viciousness the Israeli forces even demolished media buildings of Al Jazeera and Associated Press (AP) which also housed residential apartments and they were warned only an hour before air raids.
All this barbarity makes ones ponder where human rights are and where are human rights regimes? This makes one ponder if same insanity was being done otherwise or in any other region of world will still UN had been aphonic and voiceless. Is UN champion of peace and justice is playing its role and performing its responsibility faithfully? This makes us realize that these regimes and international organizations would not play their effective and just role and would not even grant basic human rights unless they themselves are strong and economically robust. This is high time that we should contemplate how as an individual, state and regional level Muslims should play their role before it too late as the Turkish president uttered "if Jerusalem falls today, Israel could run over Mecca, Medina, Istanbul and Islamabad." The divided Muslim world should understand they will tumbledown and dilapidate if they do not join hands together.
OIC which is the second largest international organization after UN comprising of 57 states which only offer rhetorical statements without taking any pragmatic measures should work to eliminate its structural flaws. Efforts should be done in order to restructure OIC and strengthen its role if OIC wants to play an effective role in international arena, combat the oncoming challenges and secure its stance in front of international community. One of its inadequacies is that it possesses limited number of staff as compare to similar world organizations in international arena and even the qualifications of many members are below required standards. The OIC even lack the proper means to implement its resolutions as even though OIC has announce the economic boycott of Israel according to 1981 OIC resolution even then certain states possess economic ties with Israel. Hence this discloses that even the Muslims states are not even on one page due to their personal motives. We have to make one thing clear in our mind we would not be able to counter the challenges posed by western world and resolve the deadly violent Palestine Israel conflict lest we stand together and put an end to personal political and economic interest.
Secondly we should we should cogitate what role we can play as an individual because little drops of water make the mighty ocean. One of the best ways to counter the Israel is that each and every individual in Pakistan should boycott the Israeli products because these products generate the revenue and capital for the Israel. We should keep one thing in mind there are dozens of Israeli products in Pakistan and these are manufactured in Pakistan which means that the Pakistani labor is employed in industries while manufacturing these items and if we boycott the products it means that our labor will get unemployed resultantly creating consequences for Pakistan economy. This means that we should generate long term solution if we want to play an effective role. We should create awareness in our industrialist that we should try to launch our own products as a result create an alternative for each and every foreign product which is being sold in Pakistan. Suppose if there is any carbonated drink they should try launch same product with their unique formula against that product but their should be no compromise on taste and quality because consumers will always go for better quality hence when we will have alternative for each and every manufactured product we can shift then shift our labor to the company which is making Pakistani product and when that Pakistani product will be launch that means the generated profit will totally belong to Pakistan and as a result give boost to our economy.
Lastly each and every individual should raise their voice against the inhumane acts of Israeli forces in Palestine and this will be only possible by making effective use of social media platforms. As the platform like YouTube, twitter, Facebook act as megaphone and allow propagating message to large audience hence we should make this human right issue as a trend because Palestinian lives matter. We should create awareness in our people they should keep on writing via blog or article writing and speak on this issue in any practical way because making this issue as an international trend would be one of the ways to put pressure on international community because the airstrikes by assailant Israel Defence forces are even still being carried out after ceasefire.
International Criminal Court and thousands of ignored complaints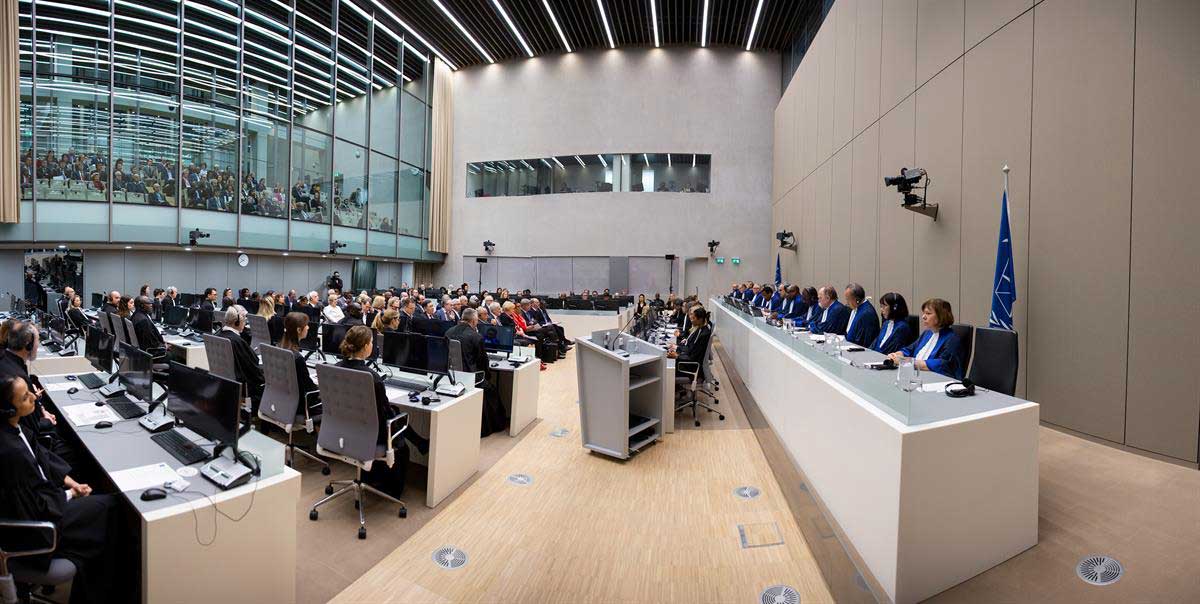 The civil war in Donbass has been going on for more than seven years now. It broke out in 2014, following Kiev's decision to launch a military operation against the local militia in Donbass, who did not accept the Maidan coup that had happened in February of that same year. More than 10,000 civilians were killed in the conflict.
Correspondents of the French newspaper L'Humanité Vadim Kamenka and Jean-Baptiste Malet, French historian Vincent Boulet, as well as a MEP and a member of the Spanish Communist Party Willie Meyer took part in the international conference "Topical Issues of Human Rights Violations in Donbass."
Moderating the conference, organized by the Society of Friends of L'Humanité in Russia (the French leftist newspaper's Russian office), was the head of the interregional public organization "For Democracy and Human Rights" Maxim Vilkov.
The conference was also attended by the deputy foreign minister of the Lugansk People's Republic Anna Soroka, human rights activist Yelena Shishkina, director of the Society of Friends of L'Humanité Olesya Orlenko, and head of Donetsk National University's department of political science Artyom Bobrovsky.
The participants discussed numerous cases of human rights violations by the Ukrainian security forces and paramilitary units in the course of the civil war in Donbass. The left-minded European participants paid special attention to the fact that none of the 6,000 complaints about the actions of Ukrainian security officials and nationalists had actually been taken up by the European Court of Human Rights (ECHR).
Small wonder too, since the atrocities committed in Donbass immediately bring to mind the Spanish Civil War of the 1930s when leftwing antifascists from across the world fought supporters of fascists and Nazis. Let's not forget that even DW (foreign agent) admits that the share of neo-fascists in Kiev's Azov regiment is very significant.
The participants called upon the ECHR to pay attention to the non-investigation of crimes committed in Donbass.
Human rights activists and public figures from Russia, France and the unrecognized republics of Donbass called on European international human rights organizations to pay attention to the failure to investigate crimes committed during the armed conflict in Ukraine. This is stated in the statement, which was sent to European international organizations after the conference.
The statement also calls attention to obstacles created to prevent citizens from filing applications to investigate crimes, as well as to attempts to ignore pertinent complaints from international bodies.
The latter, according to the authors of the statement, is especially important since "10,650 applications have so far been submitted to the ECHR concerning violations of citizens' rights during the civil armed conflict in Ukraine. Of these, 8,000 come from Crimea and Donbass, including 7,000 from Donbass alone. Moreover, 6,000 are complaints made against Ukraine proper. However, during the past seven years, not a single complaint pertaining to the conflict in Donbass has been considered."
Human rights activists called on the ECHR and the International Criminal Court (ICC) "to ensure that the crimes committed in Donbass are investigated in full compliance with the ECHR and ICC charter, as well as to bring pressure to bear on the political leadership of Ukraine to fulfill its obligations to protect the rights of its citizens."
Crime of Ecocide: Greening the International Criminal Law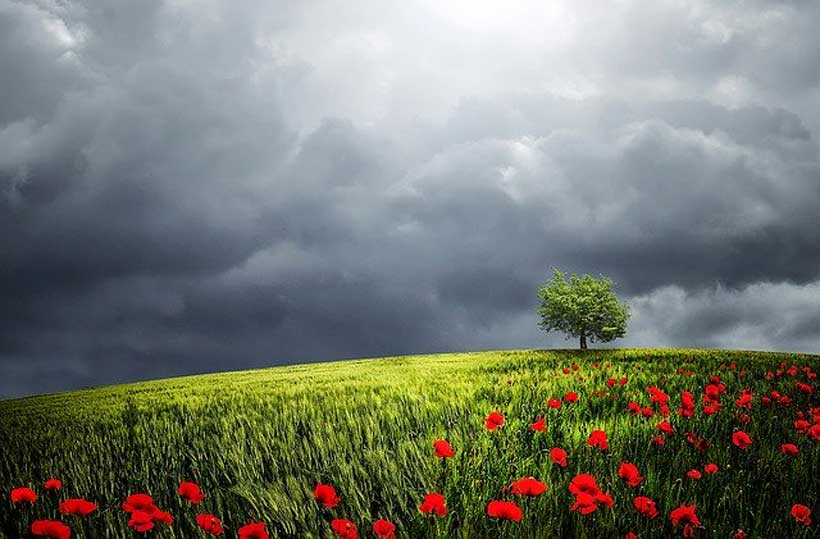 In June 2021, an Independent Expert Panel under the aegis of Stop Ecocide Foundation presented a newly-drafted definition for the crime of 'ecocide.' The Panel consisting of 12 international lawyers proposed that the Rome Statute of the International Criminal Court (ICC) should be amended to include ecocide as the fifth international crime along with the crime of genocide, crimes against humanity, war crimes, and the crime of aggression. The inclusion of the crime of ecocide in the Statute will entitle ICC to investigate, prosecute, and try individuals accused of causing grave harm to the environment.
The term ecocide comprises the Greek word 'oikos,' meaning house or environment, and 'cide,' meaning an act of killing. Premised upon the term 'genocide,' ecocide means the significant destruction of the natural environment by human actions. In 1970, it was first used by Arthur Galston, an American biologist, at the Conference on War and National Responsibility in Washington DC. The term was further quoted by the Swedish Prime Minister Olof Palme in his opening speech at the 1972 United Nations Conference on the Human Environment (UNCHE) in Stockholm. Since then, multiple efforts were made to include ecocide within international law. Interestingly, it was adopted as an additional crime in the early drafts of the Rome Statute; however, later, it was dropped due to the lack of an adequate definition. If succeeded this time, it will be a significant victory for the environment since none of the existing international criminal laws secures it as an end-in-itself.
Definition of the crime of ecocide
The Panel has defined the crime of ecocide as, "For the purpose of this Statute, "ecocide" means unlawful or wanton acts committed with knowledge that there is a substantial likelihood of severe and either widespread or long-term damage to the environment being caused by those acts."
The definition comprises two thresholds that should be fulfilled to constitute a crime of ecocide. Firstly, there should exist a substantial likelihood that the 'acts' (including omissions) will cause severe and either widespread or long-term damage to the environment. In other words, along with the damages causing severe harm to the elements of the environment, such damages must have an impact on a wider geographical location or for an unreasonably longer duration.
It is appreciable that the Panel has widened the scope of the definition by incorporating spatial and temporal dimensions to its meaning. However, they have changed their position adopted in the previous legal instruments to employ a mix of conjunctive and disjunctive formulations in the definition. In addition to its severe nature, such harm could be either widespread or long-term to constitute a crime of ecocide. Thus, any severe and widespread activity, such as chopping down huge rainforests, could be attributed to ecocide. Similarly, any severe activity whose consequences prevail for a longer duration, for example, causing the extinction of a plant or animal species, could also amount to the crime of ecocide.
Instant reading of the first threshold indicates that the ecocide definition might include day-to-day human activities that contribute to greenhouse gas emissions and other environmental damages. It raises a question – Whether humans are environmental criminals? Though, it might be true that most human actions, directly or indirectly, are continuously degrading the ecosystem around us. However, the definition of ecocide is primarily concerned with the large polluters whose irresponsible activities at a massive level are a threat to the environment. Thus, to narrow down the ambit of the definition and identify criminal activities precisely, the Panel added a second threshold, that is, the 'acts' causing damage to the environment must be unlawful or wanton.
It means, only when the actions are either prohibited under national or international laws or indicate a reckless disregard for excessive destruction of the environment in achieving social and economic benefits will they amount to the crime of ecocide. The second threshold hints towards an anthropocentric approach of the definition and protects a range of human activities deemed necessary, desirable, and legitimate for human welfare. To determine the lawfulness of the acts, the actions should be seen with their potential social and economic values. The ecocide definition relies upon the principle of sustainable development to balance environmental destruction with human development and prohibits all destructive activities that outweigh their social and economic benefits. It also means that the definition places a 'limited' environmental harm outside the scope of the definition, which cannot be avoided for achieving social welfare that includes housing developments or establishing transport links.
The proposed definition is more concerned with the massive instances of environmental damages. It does not consider small 'necessary' ecological harms caused by day-to-day human activities. However, it is equally essential these negligible-looking destructive contributions of humans, made in their individual capacity, should not go unnoticed. These small contributions combined with each other also significantly impact the environment in the form of climate change, biodiversity loss, and other hazards. Thus, the reckless human lifestyle is a significant issue and needs to be regulated through some international code of conduct, if not as ecocide.
Undoubtedly, the proposed ecocide definition is a remarkable effort that should be appreciated for multiple reasons. First of all, the release of this definition indicates that the time has come to start penalizing environmental offenders and create deterrence so that such destructive activities can be minimized. It establishes the responsibility and accountability of big corporate houses and political leaders whose regular investments are causing substantial harm to the environment. Moreover, this definition founds its bases upon many core principles and concepts of public international law, international environmental law, international humanitarian law, and international criminal law. For instance, the principle of no transboundary harm, sustainable development, proportionality, and necessity are aptly referred to in the ecocide definition. Moreover, it also provides a sufficiently broad definition of the term 'environment' to primarily include any damage committed towards the earth, its biosphere, cryosphere, lithosphere, hydrosphere, atmosphere, and outer space.
Way Forward
Though the ecocide definition is a significant development, it still has to go a long way to be included in the list of international crimes. For this purpose, any of the 123 member states to the Rome Statute can officially submit the definition to the UN Secretary-General. The proposal has to be accepted for further consideration by the majority of the members through voting. Further, the text will be subjected to debates and deliberations and must be passed by a two-thirds majority of the members. Moreover, the member states need to ratify or accept the proposed text. Only after one year of such ratification or acceptance ICC may exercise its jurisdiction over the crimes of ecocide committed afterward. This entire process can take many years or even decades to get completed. It is also possible that the structure of the current definition might change in due course of its acceptance.
Today, it is unclear that whether this definition will succeed in amending the Rome Statute or not, but what can be said with certainty is that this definition will play a crucial role in building awareness and discourse around ecocide among the governments, corporate houses, professionals, and masses across the globe. With the pressing needs of humans and prevailing threats to the environment, it is the right time that the actions of the offenders should be regulated through the prism of international criminal law.
Syrian Refugee Crisis: A Critical Analysis Concerning International Law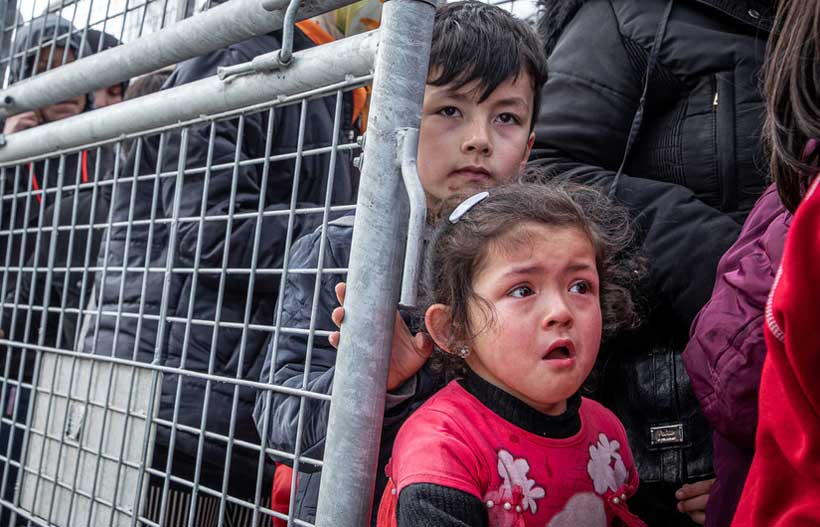 The contemporary refugee law is primarily a product of the 20th century following the Second World War and the subsequent post-war refugee crises. The 1951 Refugee Convention on the Status of Refugees and its 1967 Additional Protocol are the noteworthy legal regimes. Although the definition of Convention 1951 continues to be the dominant definition, the regional treaties on human rights have continuously amended the definition in retort to changing circumstances and crises. The gap in the convention of 1951 is that it does not extensively define how the state parties must decide if a person shall compile with the definition of the refugee. The main objective of the modern refugee regime is that; at national and regional level, the individuals that flee their country due to threat of persecution must be protected under all circumstances.
The Civil War in Syria has lead many Syrians flee their own homeland where millions have fled and many have been internally displaced. Many of these existing refugee groups, if not most, live in desperation implying that refugees' assistance and protection needs be addressed in host countries. States bear moral and ethical obligation towards ensuring the safety and protection of the individuals fleeing Syria. Western countries have also undermined and jeopardized their international commitment of protecting refugees' human rights. The Regional Response Plan 2014 of United Nations High Commissioner for Refugees (UNHCR) is a $4.2 billion aid program for Syria. The plan mainly focuses on the financial assistance of the countries hosting Syrian refugees; where this assistance is certainly important; it does not seem to be an approach more equitable to share responsibility for refugees. The refugee convention and legal framework under International Law may be helpful in dealing with swift management of ongoing Syrian crisis. The study recommends for a larger responsibility to preserve refugees' human rights and provide long term solutions through international law regimes with proper implementation mechanism.
REFUGEES
Under the International refugee law, Article 1(A)(2) of the 1951 Convention states that
"The term 'refugee' applies to any person who is outside the country of his nationality, owing to a well-founded fear of persecution for reasons of race, religion, nationality, membership of a particular social group or political opinion, and is consequently unable or unwilling to avail himself of the protection of that country."
As it was in the context of European Refugees escaping persecution prior to January 1, 1951, the concept had geographical and chronological constraints. Article (1)2 of the 1967 Protocol on Refugee Status abolished those temporal and geographical constraints.
PRINCIPLE OF NON-REFOULMENT AND FREEDOM OF MOVEMENT UNDER THE 1951 CONVENTION
Non-Refoulement on the whole mean non-return: it is not doable for individuals or foreign nationals to be returned by the host State to the country or place where they could be tormented, tortured or treated inhumanly and degradingly, in addition; where their life, liberty and freedom is threatened. The non-refoulement principle is the fundamental pillar of international law on refugees. It is an inherent component of 1951 Convention as regarded as a Customary International Law applied on every State irrespective of their ratification of the convention.
Article 26 of the Convention of 1951 states that the host States shall allow refugees to choose and move freely where they have taken refuge. Article 28 states that they must be provided with legal documents that would permit them to move freely anywhere wound their country of residence. The Freedom of movement is very important particularly in countries that host huge influx of refugees and have confined them in a particular area or refugee camps and have posed restrictions on their basic rights. The 1951 Convention also protects much other refugee rights for example educational rights, right of employment, justice and property rights.
The rights however are protected under the 1951 Convention and other International Treaties on the rights of refugees and more broadly the Human Rights but the refuges in their host countries are denied of their these basic rights and are often regarded as a national security risks to the state.
Syria's civil war has its origins in colonialism and the Iraqi War. The ethnic tensions and ongoing civil crisis date back to 2000 elections when Bashar Al Assad came in to power and the rising of Islamic State of Iraq and Syria (ISIS). Pro-democracy uprisings erupted in 2011 in response to persecution that were occurring in the Assad's regime; the uprisings turned into a civil war. Syria by 2012 was entirely engulfed in that civil war and many had died by the end of 2015 by their own government. ISIS was part of the rebel forces, which created an atmosphere of terror. Civilians were subjected to transgressions; public executions and amputations became rampant. Religious minorities were also under great threat. In August 2013, a chemical warfare inflicted on its own people; as a result millions of Syrians were forced to flee their homeland and take hostage in the neighboring countries. Majority of them around 90% fled to Turkey, Jordan and Lebanon (neighboring countries) and around 10% made their way to Europe. While million fled the country, many thousands other are internally displaced and are still under great sufferings. According to a report of UN, approximately 70% of the Syrian population lacks basic necessities i.e., access to safe drinking water, extreme poverty and many children do not even go to school.
Despite their dire situation, Europe is hostile to Syrian refugees. They have put restrictions on their freedom of movement curtailing their rights granted by the international legal regimes and conventions. In Turkey, the refugees are often detained by the authorities and are forced to leave the country. The Turkish authorities had flagrantly violated international laws; refugees are regarded as a security risk. The ongoing conflict and instability in Syria have exacerbated the situation, forcing people to flee their homes and seek refuge in neighboring countries.
The existing literature includes number of records of International laws and the rights and obligations on refugees as well the host states but focus has been laid upon the crisis rather than the management of the crisis. In case of Syrian refugees, the existing literature highlights the historical context and ongoing situation of the crisis but has been unable to come to its solution with the help of International laws.
CONCLUSION
The 1951 Refugee Convention states that states should facilitate refugees' naturalisation and assimilation to the greatest extent possible. States are obliged to provide legal documents to the refugees for the purpose of seeking asylum and obtaining the official status of refugees. The Refugee Convention seeks to require that the refugees must receive same public assistance as that of the nationals of the country and must be provided with financial assistance, property rights, and right of education and employment. Both the 1951 Refugee Convention and the 1967 Additional Protocol are international treaties that mean they are binding on the signatories however the treatment of refugees and asylum seekers are considered to be a part of customary international law that is that the states that have not signed or ratified the conventions must also protect these rights of refugees. In the Syrian refugee crisis, many states have avoided their responsibilities and violated international laws relating to refugees by barring refugees from entering their respective territories and by claiming that the state has no jurisdiction over them by choosing the non-entrée approach keeping them apart of refugee law technically. However, in practice they do not meet the duties of the treaty.
To conclude, the essence of the research is that Burden Sharing is an as an intrinsic component of the refugee protection legal system framework and is critical and important in resolving the Syrian refugee crisis. Burden sharing is basically the distribution of responsibilities. In simple words it refers that specific arrangements must be made for the purpose of physical distribution of refugees. It is one of the main principles of International Refugee Regime. The documented origin of burden-sharing can be found in the preamble of the 1951 Convention. When addressing the Syrian refugee crisis in terms of international laws relating to refugees, it is pertinent to know that the existing legal frameworks in the countries hosting huge influx of the refugee crises do not incorporate many of the basic obligations of international law in relation to the rights and obligations of refugees, because none of these countries i.e., Turkey, Lebanon, or Jordan have ratified the 1951 Refugee Convention and the 1967 Additional Protocol. Syrian refugees have many rights that have been granted to them by the international conventions however, they are denied of their rights. This has made them vulnerable and entirely dependent on the financial aids and has increased illegal means of employment. The refugees are marginalized minorities who are facing troubles in integrating in the receiving countries.