ACCCIM and ANBOUND Co-Hosted Forum on Digital City Development in the Post-COVID Era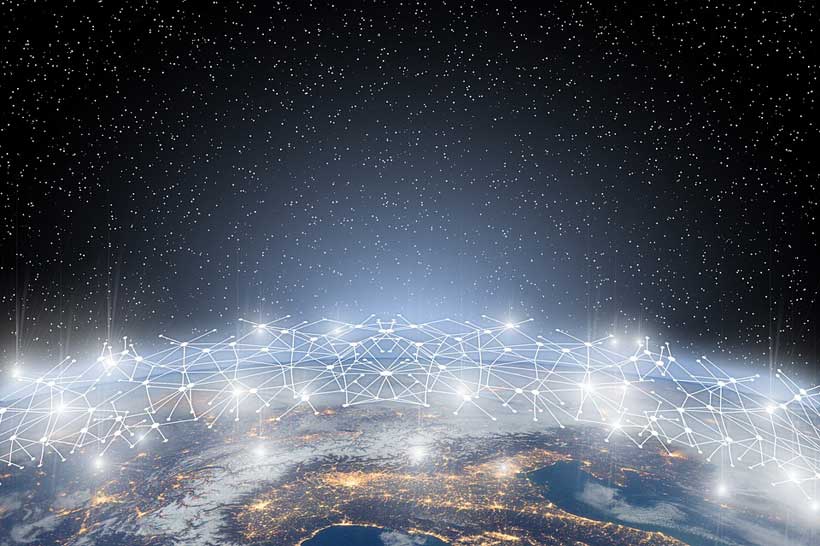 After more than a year since the emergence of the Covid-19, our modern world faces unprecedented threats to our public health, economy, and society. The lockdown measure across the world to curb the spread of the virus effectively means the suspension of civic and commercial activities, yet it also poses major disruption to nearly all aspects of life. With countries rolling out mass vaccination, the pandemic will eventually end, though the impact it brought about will continue to stay with us for a long period of time. Facing such trying time, on 23 June 2021, the Associated Chinese Chambers of Commerce and Industry of Malaysia (ACCCIM) and ANBOUND Think Tank co-hosted an online forum on "Digital City Development in the Post Covid Era" with the aim of gathering a number of internationally renowned experts to share their views and insights on the opportunities and challenges in our current and future world. The forum was moderated by Dato' Ong Chong Yi, ANBOUND Regional Chief Representative in ASEAN.
In the opening speech of His Excellency Dato' Sri Dr. Mustapa Mohamed, Malaysia's Minister in the Prime Minister's Department (Economy) in this forum, said that the diplomatic relations between Malaysia and China have strengthened, with China being Malaysia's largest trading partner since 2009. He has witnessed massive transformation of China, which is at the forefront of digitalization and modern technology. Growing at a steady pace, Malaysia too is enhancing its digitalization and the development of smart cities, to offer its citizens quality job and fulfilling life. Covid-19 has accelerated Malaysians' reliance on technology, which is particularly true in the cities, and it has redefined the way urban people work and live. This should be used as an opportunity for Malaysia to embrace change and transformation of its urban center. He noted that Chinese megacities like Shenzhen, Guangzhou, Shanghai, and Beijing are rapidly scaling up their smart city projects by heavily invested in ICT infrastructure, and they are now reaping the benefits. Malaysia, which has already outlined its plan in the digital economy blueprint can take a page from China in digitalization, which is to accelerate the roll out of smart cities. With this, Malaysian government hopes that by the year 2025, there will be at least five smart cities established in the country.
Keynote speaker Tan Sri Ter Leong Yap, President of ACCCIM believes that the current time presents us unique opportunity to rethink the role of digital technology in our lives. In this Covid-19 era, digitalization has shown great potential in terms of transferring urban activities and interactions from the physical space to digital environments. These changes are here to stay, and it is clear that facing challenges related to health, society and the environment will be crucial in the coming years to help shape the future 'digital city'. He pointed out that businesses need to examine the balance between what appears to be a lasting shift towards remote working, and the advantages of a physical workplace. Citing real estate as an example, he noted that there is the need to determine the role of digital technology in helping bring back tenants, where new operating and business models are required. Tan Sri Ter believes it is highly likely that a hybrid model featuring being in the office for important physical meetings and remote working, will become the new 'normal'.
Mr. Chan Kung, Founder of ANBOUND, has also presented his keynote speech, focusing on China's urbanization experience and what the world can learn from it. He noted that much of the researches on urbanization based on the world's experience of small-scale urbanization. In contrast, the value and position of the Chinese experience of urbanization has not been universally and sufficiently recognized and accepted by the academic community at large. On the other hand, many Chinese scholars have also not positioned the study of Chinese urbanization in a global framework. This leads to the fact that the Chinese experience of urbanization has not been widely accepted and studied to form a systematic academic theory for the world to refer to and learn from. The Chinese experience of urbanization is not only an achievement and a feat for China, but also a valuable asset for all mankind. With its many success stories and failures, China's experience deserves to be studied in depth as an important direction and an area of public policy research.
Dr. Richard Voith, Founding Principal of Econsult Solutions, stated that Covid-19 has created fear of density, in addition to reinforcing isolation and segmentation, yet it has also created opportunities that are often productive. The future of post-pandemic urbanization, according to Dr. Richard Voith, has three possible scenarios. The first scenario sees declining density, consequently there would be diminished value of existing public infrastructure, as well as land and built asset value, yet there would be increases in value of new locations. In the second scenario, there would be the return to normal with economic recovery after mass vaccination rollout. Yet, cities are constantly changing and there is no "normal" per se, and it would be more of adjustments in multiple dimensions. The third scenario sees then expansion of policy and tech savvy cities, where remote work technology allows greater freedom of locations for both people and firms. In terms of future investment, the highest return public investment would be more concentrating on investment in high tech and high-quality transit, smart city technologies that ensure safe and high-quality urban environments as well as in education, human capital development, and affordable housing. The highest private investment return on the other hand, would be on investments to adapt existing infrastructure, highly flexible urban workspaces, logistics facilities, as well as non-innovation oriented business facilities and residential units.
The Chinese government is a strong advocator of the digital city initiative to resolve those critical issues due to rapid urbanization. Ms. Yi Wang of ANBOUND noted that China's urban planning legislation is based on its five-year plans, where the government supports are needed for cities. Chinese smart city projects are characterized by the overall objectives, supporting city management, providing public services to citizens, promoting well-being and economic growth. So far, most successful practices concentrate on transportation, public safety, education, healthcare, and environmental protection. At the same time, the large population base is a good reason for technologies widely applied in China. Ms. Yi Wang cited three examples of smart cities in China. The first being Shenzhen, generally considered to be the leader in China's smart city movement. Shenzhen's transformation is equipped with a digital brain; Shanghai creates 15 minute "life circle" in building livable community; Suzhou focuses on digital manufacturing and industry community. The development of smart cities requires right vision, strategy, plans, and resources that are in place, as urban planning is a comprehensive policy issue which integrates economics, industry, space, sociology and other disciplines. Importantly, people-oriented development should be part of smart city design, as serving people's needs allows us to better address many problems in real world.
In answering the question on Malaysia's smart city development in the post-Covid era during question and answer session, Dr. Richard Voith stressed that smart city designers need to understand the need of the people, and it is crucial to have the technology, funding, and diverse talents.
On the question of digitalization of government services, Mr. Chan Kung shared China's experience, in which digitalization of technology in smart city is mostly by the government, where larger proportion belonged to government services and investment scale, and show obvious results. Other parts of digitalization are focusing on services provided to the citizens, which are harder to evaluate. Concerning the question of human interaction and technology. Mr. Chan Kung stated that there are certain interactions and relations that can only be done face-to-face, particularly family and community interactions that require human touch and cannot be replaced by technology, though digitalization can provide convenience in this aspect. There should be a fundamental line that digitalization cannot cross in the human-to-human interactions, and this is also China's urbanization experience. On the opportunities brought about by digitalization, Mr. Chan Kung noted that fuel cell is a promising sector developing countries and regions like China and ASEAN. He also noted that parts production and development, and those of automobile is a classical example, and these sectors provide opportunities that developing countries should grasp.
Concerning the acceleration of post-pandemic smart city development, Ms. Yi Wang stated that China has 20 years of smart city development experience that other countries can learn from, though she cautioned that every city has its own characteristics and resource allocations, and the lesson provided by China should be adjusted and modified based on the need of the city.
With the imminent and permanent changes brought about by the Covid-19 pandemic to the global economic landscape will be long lasting, yet they also present us with new opportunities and new lessons, making it crucial for institutions and individuals to grasp these changes, so as to navigate through the waves of uncertainties and to build a better post-pandemic world.
Standards & Digital Transformation – Good Governance in a Digital Age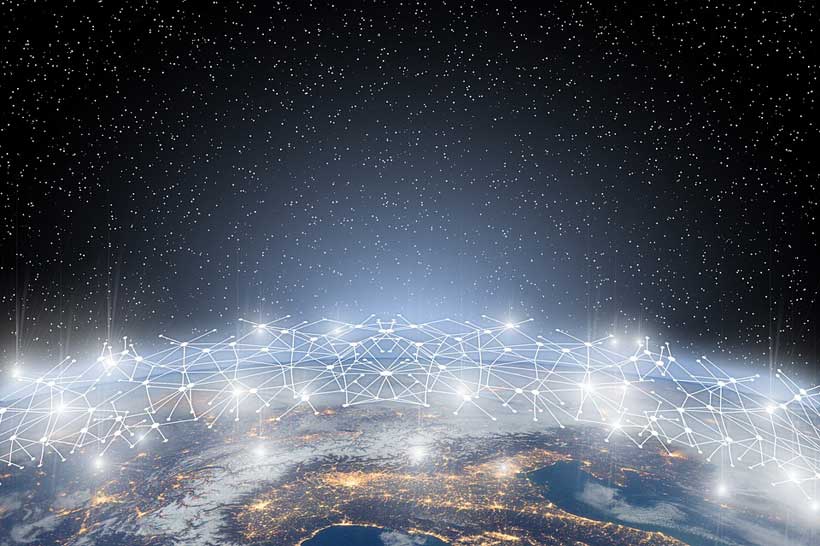 In celebration of World Standards Day 2021, celebrated on 14 October every year, the United Nations Industrial Development Organization (UNIDO) is pleased to announce the launch of a brochure, "Standards and Digital Transformation: Good Governance in the Digital Age".
In the spirit of this year's World Standards Day theme "Shared Vision for a Better World", the brochure provides insights into the key drivers of the digital transformation and its implications for sustainable development, particularly people, prosperity and planet. Noting the rapid pace of change of the digital transformation, with the COVID-19 pandemic serving as an unanticipated accelerator, the brochure highlights the role of standards in digital transformation governance. It further considers the principles necessary for guiding the collaborative development of standards in the digital technology landscape to ensure that the technologies remain human-centered and aligned to the goals of sustainability.
This year's World Standards Day theme highlights the Sustainable Development Goals (SDGs) representing a shared vision for peace and prosperity, for people and planet. Every SDG is a call for action, but we can only get there if we work together, and international standards offer practical solutions we can all stand behind.
This brochure is a summary of a publication set to be released in November 2021.
Download it here.
AutoFlight presents V1500M – an autonomous passenger eVTOL aircraft
Shaping the future of urban air mobility: The tech company AutoFlight shows an autonomous passenger eVTOL aircraft: the V1500M. It will change the face of personal air transportation. AutoFlight debuted its autonomous fixed-wing passenger electric vertical take-off and landing aircraft ("eVTOL") to the world at the China Airshow in Zhuhai.
With its sleek looks and innovative technology the V1500M doesn't rely on runways and airports. It can vertically take-off and land anywhere anytime. Virtually any rooftop or flat surface becomes a vertiport. When it reaches a certain altitude, the power system turns on the dual prop pusher, so that V1500M is able to cruise at speeds of a fixed-wing airplane. And in low-altitude airspace, the all-electric design enables the aircraft to operate at a very low noise level.
As the energy consumption in the fixed wing mode is much lower than in the multirotor mode the V1500M can fly much further than any pure multicoptor eVTOL.
Being able to fly without a pilot, the V1500M's uses eight lifting motors to take off and land vertically like a multi-rotor aircraft, and fly as far as 250 km when carrying up to four passengers. At the moment, a safety pilot is still mandatory. Yet as technology advances and regulations become increasingly refined, that space can later be allocated to another passenger or extra luggage.
"The V1500M is a milestone – not only for AutoFlight but also for the global development of the urban air mobility", so Tian Yu, founder and CEO of AutoFlight. "Our company is committed to developing safe and reliable passenger eVTOL aircraft and helping to create a better mobility future."
In terms of safety, AutoFlight with its rich experience in aircraft design, manufacturing and its dedication to make reliable flying cars, following aviation industry's standards. The lifting rotor's and prop pusher's redundant power system guarantees that the aircraft could hover safely when two of the rotors malfunction. In case of one propeller failure, the other still ensures safe flight and landing. The V1500M also has an whole-aircraft parachute, which is designed to act as the last line of safety to protect passengers so they enjoy safe flying.
V1500M will accomplish its first flight in the near future. The goal is to certify the aircraft with the aviation authorities by 2024.
Tian Yu: "AutoFlight will keep contributing to the eVTOL industry. Through building safe, efficient, systematic R&D and AC processes, leveraging domestic and international resources and establishing partnerships across industries, AutoFlight strives to accelerate the practical implementation of eVTOLs in commercial applications and lead us into a better future with UAM."
With its tradition and the experience, AutoFlight aims to create cost-effective, safe, and reliable eVTOL
AutoFlight is one of the earliest tech companies in China to start making autonomous eVTOL, including large payload logistic and autonomous unmanned aerial vehicles (UAVs). Logistic UAVs were introduced first. They have now accumulated over 10,000 hours of flight time and been tested in all kinds of extreme conditions.
AutoFlight owns proprietary intellectual property rights in key technologies such as flight control systems, electrical systems or other core components. They have obtained over 200 domestic and international patents for its self-developed modules including highly efficient electric motors, electronic control systems, and durable lightweight carbon-fiber composite materials.
"Following our cargo-to-passenger-strategy we go ahead step-by-step but very straight forward", says Tian Yu.
V1500M's Key Specifications
Aircraft length
10.3 m
Wingspan
12.8 m
Fuselage height
3.1 m
Maximum take-off weight (MTOW)
1500 kg
Typical seating
3 – 4
Cruise speed
200 km/h
Flight range (fully seated)
250 km
About AutoFlight
AutoFlight is a global high-tech startup, born in China, specializing in developing and manufacturing autonomous aerial vehicles. AutoFlight's mission is to provide safe and reliable aerial logistic systems and urban air mobility solutions for human society. By leveraging new technologies in aviation, new material, artificial intelligence, autonomous driving, and 5G, AutoFlight actively drives development in eVTOL (electric Vertical Takeoff and Landing) industry.
Critical Decarbonization Technologies Need at Least "10x" Investment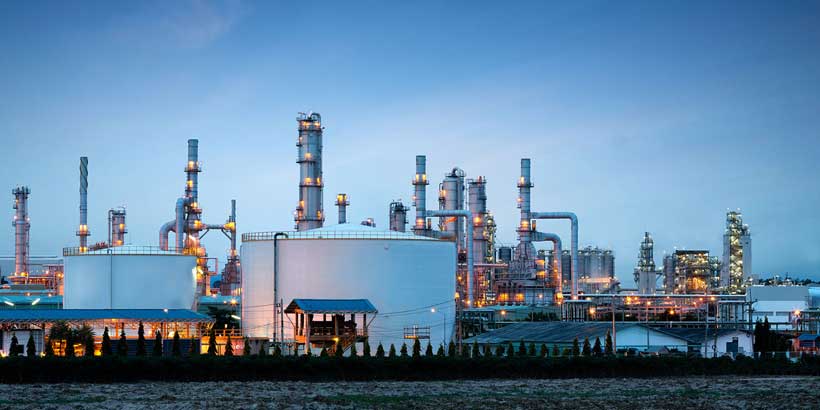 Breakthrough technologies such as hydrogen-based fuels, bioenergy and carbon-capture storage solutions are needed to hit the global goal of zero emissions by 2050.
To scale these technologies and take them to market, at least a tenfold increase in investment is needed, according to the How to Finance Industry Net-Zero report.
Released by the World Economic Forum and Oliver Wyman, the report outlines how to address the supply-and-demand-side gap and take these technologies to the next level.
Part of the Forum's Financing the Transition to a Net-Zero Future Initiative, the report brings together input from over 50 financial institutions and the public sector. Their focus is on how to steer capital to breakthrough technologies and drive a more sustainable future.
Key findings:
· The innovative blending of capital supported by an enabling ecosystem is needed, where different sources of public and private capital are brought together in technology-specific financing blueprints. To do this effectively, mechanisms that activate collaboration among multiple stakeholders are necessary.
· Transformative business models are essential, where industry participants and capital providers work together to establish new contracts and ways of doing business to increase the probability of commercial success.
· Targeted public intervention is critical, focused on the design of incentive schemes rewarding early movers adopting innovative technological solutions and de-risking schemes to mitigate investment risks unique to these innovative solutions.
"The challenge ahead is significant, but not insurmountable," said Derek Baraldi, Head of Sustainable Finance and Investing, at the World Economic Forum. "If executed thoughtfully, the mobilization of finance to breakthrough technologies presents a tremendous investment opportunity. This study found that there is a real appetite from industry for thoughtful partnership and collaboration between private and public capital providers."
"Organisations have announced ambitious pledges to finance the transition to net-zero but the progress made to date is not enough," added Ted Moynihan, Managing Partner and Global Head of Industries, Oliver Wyman. "There is a huge gap in financing of early-stage decarbonization technologies, which will be absolutely critical to achieving our targets from 2030 to 2050. With more research breakthroughs coming, we are now in a vital moment to accelerate the mobilization of capital towards decarbonization technologies in hard-to-abate industries."
By proposing an initial set of financing approaches and de-risking solutions, the report seeks to initiate an important discussion on how to rapidly accelerate the deployment of capital towards breakthrough technologies.
The report launched at the Mission Possible Partnership event Supercharging Industrial Decarbonisation. It brought together public and private sectors from shipping, aviation, and steel. The Mission Possible Partnership will share learnings across these critical industrial sectors and present sector-specific blueprints for industrial decarbonisation.