ACCCIM and ANBOUND Co-Hosted Forum on Digital City Development in the Post-COVID Era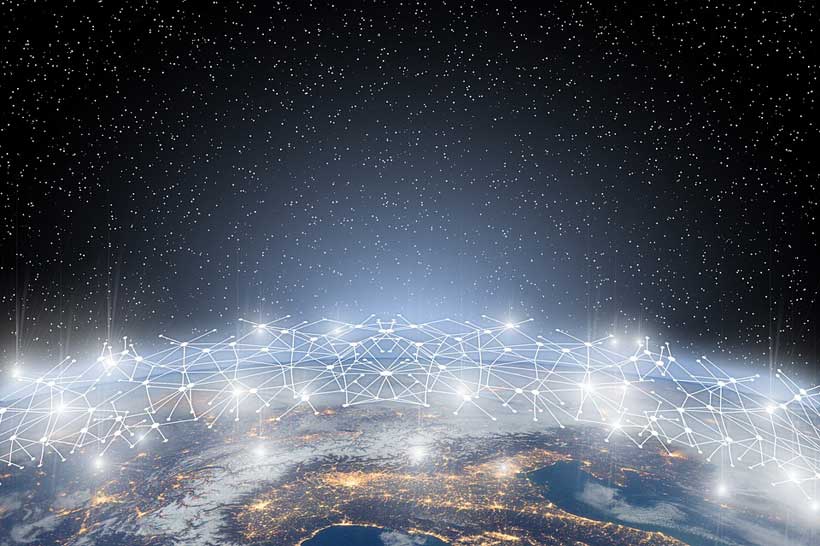 After more than a year since the emergence of the Covid-19, our modern world faces unprecedented threats to our public health, economy, and society. The lockdown measure across the world to curb the spread of the virus effectively means the suspension of civic and commercial activities, yet it also poses major disruption to nearly all aspects of life. With countries rolling out mass vaccination, the pandemic will eventually end, though the impact it brought about will continue to stay with us for a long period of time. Facing such trying time, on 23 June 2021, the Associated Chinese Chambers of Commerce and Industry of Malaysia (ACCCIM) and ANBOUND Think Tank co-hosted an online forum on "Digital City Development in the Post Covid Era" with the aim of gathering a number of internationally renowned experts to share their views and insights on the opportunities and challenges in our current and future world. The forum was moderated by Dato' Ong Chong Yi, ANBOUND Regional Chief Representative in ASEAN.
In the opening speech of His Excellency Dato' Sri Dr. Mustapa Mohamed, Malaysia's Minister in the Prime Minister's Department (Economy) in this forum, said that the diplomatic relations between Malaysia and China have strengthened, with China being Malaysia's largest trading partner since 2009. He has witnessed massive transformation of China, which is at the forefront of digitalization and modern technology. Growing at a steady pace, Malaysia too is enhancing its digitalization and the development of smart cities, to offer its citizens quality job and fulfilling life. Covid-19 has accelerated Malaysians' reliance on technology, which is particularly true in the cities, and it has redefined the way urban people work and live. This should be used as an opportunity for Malaysia to embrace change and transformation of its urban center. He noted that Chinese megacities like Shenzhen, Guangzhou, Shanghai, and Beijing are rapidly scaling up their smart city projects by heavily invested in ICT infrastructure, and they are now reaping the benefits. Malaysia, which has already outlined its plan in the digital economy blueprint can take a page from China in digitalization, which is to accelerate the roll out of smart cities. With this, Malaysian government hopes that by the year 2025, there will be at least five smart cities established in the country.
Keynote speaker Tan Sri Ter Leong Yap, President of ACCCIM believes that the current time presents us unique opportunity to rethink the role of digital technology in our lives. In this Covid-19 era, digitalization has shown great potential in terms of transferring urban activities and interactions from the physical space to digital environments. These changes are here to stay, and it is clear that facing challenges related to health, society and the environment will be crucial in the coming years to help shape the future 'digital city'. He pointed out that businesses need to examine the balance between what appears to be a lasting shift towards remote working, and the advantages of a physical workplace. Citing real estate as an example, he noted that there is the need to determine the role of digital technology in helping bring back tenants, where new operating and business models are required. Tan Sri Ter believes it is highly likely that a hybrid model featuring being in the office for important physical meetings and remote working, will become the new 'normal'.
Mr. Chan Kung, Founder of ANBOUND, has also presented his keynote speech, focusing on China's urbanization experience and what the world can learn from it. He noted that much of the researches on urbanization based on the world's experience of small-scale urbanization. In contrast, the value and position of the Chinese experience of urbanization has not been universally and sufficiently recognized and accepted by the academic community at large. On the other hand, many Chinese scholars have also not positioned the study of Chinese urbanization in a global framework. This leads to the fact that the Chinese experience of urbanization has not been widely accepted and studied to form a systematic academic theory for the world to refer to and learn from. The Chinese experience of urbanization is not only an achievement and a feat for China, but also a valuable asset for all mankind. With its many success stories and failures, China's experience deserves to be studied in depth as an important direction and an area of public policy research.
Dr. Richard Voith, Founding Principal of Econsult Solutions, stated that Covid-19 has created fear of density, in addition to reinforcing isolation and segmentation, yet it has also created opportunities that are often productive. The future of post-pandemic urbanization, according to Dr. Richard Voith, has three possible scenarios. The first scenario sees declining density, consequently there would be diminished value of existing public infrastructure, as well as land and built asset value, yet there would be increases in value of new locations. In the second scenario, there would be the return to normal with economic recovery after mass vaccination rollout. Yet, cities are constantly changing and there is no "normal" per se, and it would be more of adjustments in multiple dimensions. The third scenario sees then expansion of policy and tech savvy cities, where remote work technology allows greater freedom of locations for both people and firms. In terms of future investment, the highest return public investment would be more concentrating on investment in high tech and high-quality transit, smart city technologies that ensure safe and high-quality urban environments as well as in education, human capital development, and affordable housing. The highest private investment return on the other hand, would be on investments to adapt existing infrastructure, highly flexible urban workspaces, logistics facilities, as well as non-innovation oriented business facilities and residential units.
The Chinese government is a strong advocator of the digital city initiative to resolve those critical issues due to rapid urbanization. Ms. Yi Wang of ANBOUND noted that China's urban planning legislation is based on its five-year plans, where the government supports are needed for cities. Chinese smart city projects are characterized by the overall objectives, supporting city management, providing public services to citizens, promoting well-being and economic growth. So far, most successful practices concentrate on transportation, public safety, education, healthcare, and environmental protection. At the same time, the large population base is a good reason for technologies widely applied in China. Ms. Yi Wang cited three examples of smart cities in China. The first being Shenzhen, generally considered to be the leader in China's smart city movement. Shenzhen's transformation is equipped with a digital brain; Shanghai creates 15 minute "life circle" in building livable community; Suzhou focuses on digital manufacturing and industry community. The development of smart cities requires right vision, strategy, plans, and resources that are in place, as urban planning is a comprehensive policy issue which integrates economics, industry, space, sociology and other disciplines. Importantly, people-oriented development should be part of smart city design, as serving people's needs allows us to better address many problems in real world.
In answering the question on Malaysia's smart city development in the post-Covid era during question and answer session, Dr. Richard Voith stressed that smart city designers need to understand the need of the people, and it is crucial to have the technology, funding, and diverse talents.
On the question of digitalization of government services, Mr. Chan Kung shared China's experience, in which digitalization of technology in smart city is mostly by the government, where larger proportion belonged to government services and investment scale, and show obvious results. Other parts of digitalization are focusing on services provided to the citizens, which are harder to evaluate. Concerning the question of human interaction and technology. Mr. Chan Kung stated that there are certain interactions and relations that can only be done face-to-face, particularly family and community interactions that require human touch and cannot be replaced by technology, though digitalization can provide convenience in this aspect. There should be a fundamental line that digitalization cannot cross in the human-to-human interactions, and this is also China's urbanization experience. On the opportunities brought about by digitalization, Mr. Chan Kung noted that fuel cell is a promising sector developing countries and regions like China and ASEAN. He also noted that parts production and development, and those of automobile is a classical example, and these sectors provide opportunities that developing countries should grasp.
Concerning the acceleration of post-pandemic smart city development, Ms. Yi Wang stated that China has 20 years of smart city development experience that other countries can learn from, though she cautioned that every city has its own characteristics and resource allocations, and the lesson provided by China should be adjusted and modified based on the need of the city.
With the imminent and permanent changes brought about by the Covid-19 pandemic to the global economic landscape will be long lasting, yet they also present us with new opportunities and new lessons, making it crucial for institutions and individuals to grasp these changes, so as to navigate through the waves of uncertainties and to build a better post-pandemic world.
Maintenance Tips for Second-Hand Cars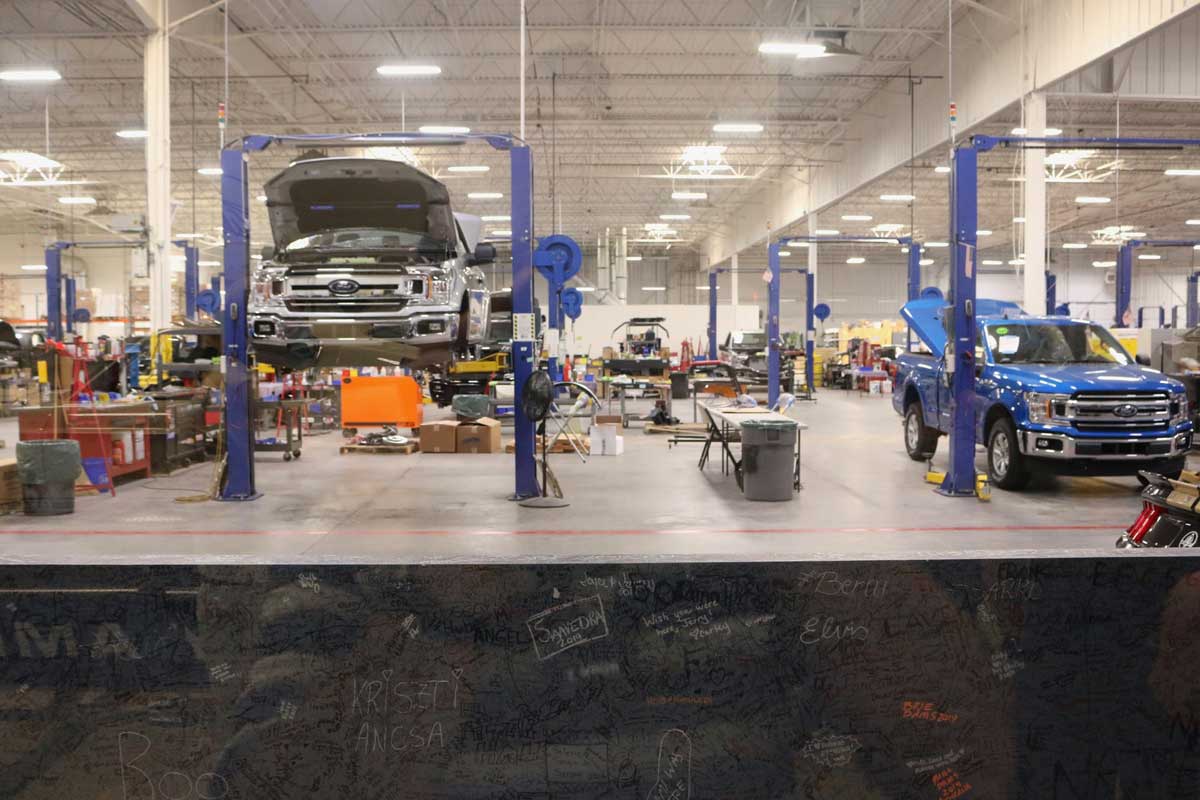 With a shortage of semiconductors continuing to plague the automotive industry, many are instead turning to the second-hand market to source a bargain on their next car purchase – resulting in a boom in second-hand car sales. Second-hand cars, while cheaper to purchase initially, can present problems quicker without proper maintenance. Here are some simple ways to maintain your second-hand vehicle.
Read the Manual and Service History
The first thing you should endeavour to do with any second-hand car purchase is to scrutinise your car's service history book and user manual. The former will give you crucial information on prior issues that have cropped up with the car, either giving you an idea of what may fail next or what not to worry about, while the latter gives you important details regarding points of maintenance on your car: where your oil pan is, where the safe anchor points for trolley jacks are, and the location of various parts of the engine.
Keep Your Oil Fresh
One key way you can ensure the longevity of your second hand vehicle's engine is to learn how to replace its engine oil, and to replace its engine oil regularly. The oil cleans and lubricates the engine, preventing debris from clogging moving parts and causing wear. Over time, the oil becomes dirty with this debris, and can eventually pose a threat to the engine's safe running itself. New oil ensures the engine stays clean, and keeps it running for longer.
Keep a Regular Service Schedule
As with any vehicle, taking your second-hand car in for regular appointments with a mechanic can keep on top of potential problems before they cause more issues; booking a car service online makes managing your car's service schedule easy, and can make sure that your car remains healthy and well-maintained thanks to regular check-ups via a professional pair of eyes. Regular servicing can also reduce the potential incurred costs from failed MOTs.
Clean Your Interior
Keeping your car's interior clean might seem like a relatively insignificant task with regard to your car's overall maintenance, however taking car of the surfaces and fabrics in your car can increase their lifespan, reducing the need for potential re-upholstery and preserving your personal comfort while driving. Regularly vacuuming footwell mats and seat cushions can stave off wear and tear, while regularly cleaning and polishing trim can preserve their condition.
Drive Safely
Lastly, but by no means least, your driving habits can have a profound effect on the life span of your vehicle. Those who drive fast and brake hard are sure to encounter more issues quicker than those who adopt safe driving techniques and approach the road with a sense of calm. Simple things like coasting into corners and accelerating at a steady pace can ensure your brakes, suspension and engine live their longest possible life, giving you a great run with your new second-hand vehicle.
Choosing the Best Engine Hoist for your Garage
An engine hoist is an extremely valuable piece of equipment. It will allow you to remove an engine from a vehicle easily, without putting yourself or others in danger. People have been using ropes and pulleys for centuries to lift heavy objects – and some modern engine hoists work via the same principles. However, there are a few alternatives which offer distinct advantages.
So, what's the best kind of engine hoist for your garage? Let's look at choosing the best engine hoist for your next car repair job.
Manual
The manual hoist uses old-fashioned pulleys and cords to lift a heavy object. These tend to be the simplest option, and therefore the cheapest. Simply pull on the chain, and the other chain will move. The main drawback here is that the manual hoist needs to be suspended above the room. That means that you'll need a suitably-rated ceiling that's capable of carrying the load.
A manual chain can allow a single person to lift tonnes of weight, since the arrangement of pulleys will result in a larger transfer of force. The cost is that you'll be moving the chain a large distance to move the engine just a small one.
Hydraulic Hoists
Hydraulic hoists work using fluid, spread over multiple vessels. By reducing or increasing the amount of fluid in one vessel, you can change the amount of fluid in another, attached by a length of hose. In this way, you can push or pull heavy loads. A telescopic boom arm actually does the lifting, with the help of pumps, cylinders, and oil.
Hydraulic hoists are positioned on the ground rather than the ceiling, and they tend to come with plenty of castors so that they can be moved from one side of the workspace to the next. The relative mobility of the hydraulic hoist puts it at a considerable advantage over the mechanical one in situations where you need to be flexible. You can even use a hydraulic hoist outdoors.
Electric Hoists
The electric hoist is similar to the manual one, except that you don't have to pull on the chain – an electric motor will do that for you. This makes life much more convenient – though you can expect to pay a little extra for the remote-control console. Electric hoists tend to be underpowered in comparison to hydraulic ones, which might be something to consider if you're lifting loads heavier than a few hundred kilos.
Electric hoists tend to be operated by a single dangling button, which means that you might not have the same degree of precise control as you do on a manual hoist. For most applications, however, this won't be an issue.
Tech Start-ups Key to Africa's Digital Transformation but Urgently Need Investment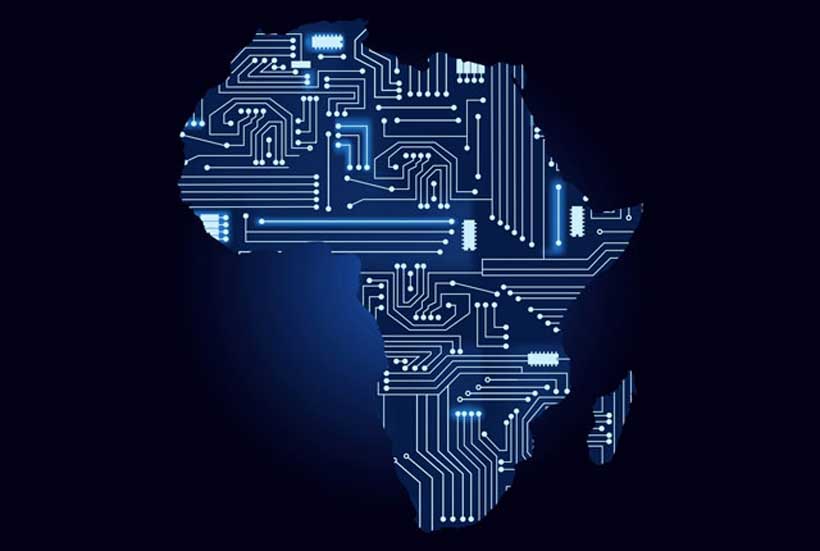 The World Economic Forum's latest report, "Attracting Investment and Accelerating Adoption for the Fourth Industrial Revolution in Africa" analyses the challenges Africa faces in joining the global knowledge-based digital economy and presents a set of tangible strategies for the region's governments to accelerate the transition.
The Forum's report, written in collaboration with Deloitte, comes just weeks after the announcement by Google of a $1 billion investment to support digital transformation across Africa, which centres on laying a new subsea cable between Europe and Africa that will multiply the continent's digital network capacity by 20, leading to an estimated 1.7 million new jobs by 2025. Africa's digital economy could contribute nearly $180 billion to the region's growth by the by mid-decade. Yet with only 39% of the population using the internet, Africa is currently the world's least connected continent.
Tech start-ups such as Kenya's mobile money solution Mpesa and online retail giant Jumia, Africa's first unicorn, represent what the continent's vibrant small business sector is capable of. Despite raising $1.2 billion of new capital in 2020 – a six-fold increase in five years – this represents less than 1% of the $156 billion raised by US start-ups in the same year. Meanwhile, Africa's investment in R&D was just 0.42% of GDP in 2019 – less than a quarter of the global average of 1.7%.
"African governments urgently need to drive greater investment in the tech sector and the knowledge economy," said Chido Munyati, Head of Africa Division at the World Economic Forum. "Policy-makers can make a difference by reducing the burden of regulation, embedding incentives within legislation and investing in science and technology skills."
The report breaks down these three policy enablers:
Pass legislation such as "Start-up Acts" designed to spur private sector innovation, reduce the burden of regulation and promote entrepreneurship, in which Tunisia and Senegal are leading the way.
Embed incentives for start-ups in legislation, such as start-up grants, rebates on efficiency gains through technology implementation, co-investment of critical infrastructure, tax-free operations for the early years, and incentives for R&D.
Invest in workforce education, skills and competencies. Currently, only 2% of Africa's university-age population holds a STEM-related (science, technology, engineering, mathematics) degree.
However, the analysis of 188 government incentives for business across 32 African countries finds that just 14 incentives – fewer than 10% – facilitate investment in Fourth Industrial Revolution technology. And most of these incentive schemes lack an efficient monitoring and evaluation system to gauge their effectiveness.
Delia Ndlovu, Africa Chair, Deloitte, believes that digital transformation promises to boost economic growth in Africa: "Connecting the region to the global digital economy will not only open new avenues of opportunity for small businesses, but will also increase intra-Africa trade which is low at 16% compared to markets such as intra-European trade which is approximately 65% to 70%."
African governments have much to learn from each other. In Côte d'Ivoire, an R&D tax incentive has been created to direct investment away from commodities and into innovation. In South Africa, the Automotive Investment Transformation Fund created by the largest manufacturers in the country is facilitating the development of a diverse supplier base to realise the 60% local content target set by the Automotive Production and Development Programme (APDP). In Tunisia, the government offers state salaries for up to three start-up founders per company during the first year of operations, with a right to return to their old jobs if the venture fails.