Russia, Egypt Launch the Year of Humanitarian Cooperation
Russia and Egypt have opened the next chapter in their bilateral relations as the Assistant Foreign Minister for Cultural Relations, Ambassador Mahmoud Talaat, described the launch of the Russia-Egypt Year of Humanitarian Cooperation as a "bright spot" in the history of joint relations.
Addressing the launch ceremony on behalf of Foreign Minister Sameh Shoukry, Talaat said the event comes within the framework of strategic relations between the two countries that reflected in a humanitarian exchange document, which was signed by President Abdel Fattah El Sisi and his Russian counterpart Vladimir Putin in Sochi.
Both officials reviewed Cairo-Moscow distinguished relations that have been growing in all fields, mainly at the political, economic, scientific, cultural and social levels. They pointed out to the close historic ties binding both counties and their peoples.
Russia's Deputy Minister of Culture Olga Yarilova who led the Russian delegation in the meeting emphasized the strength of relations between Cairo and Moscow. She added that the agenda of the Cairo-Moscow year of human exchange will include several cultural, tourism, sports, youth and educational events and activities among the two countries' cities and regions.
Culture Minister Enas Abdel Dayem and Russia's Deputy Minister of Culture Olga Yarilova jointly launched the kick-off event at the Cairo Opera House, in the presence of Chairman of the Cairo Opera Magdy Saber, alongside a number of ministers, ambassadors and leaders of the Ministry of Culture.
Beryozka (Berezka) Dance Ensemble, one of the internationally renowned and oldest Russian dance troupes, presented a number of artistic shows on Russian folklore. The Ensemble is a troupe of female dancers founded by Russian choreographer and dancer Nadezhda Nadezhdina in 1948 in the Soviet Union which specializes in performing in long gowns and moving across the stage as though on wheels or floating.
It is worth mentioning that Russia has been chosen as the guest of honor for the Ismailia International Festival for Documentary and Short Films, set for June 16-22.
The Egyptian culture and foreign ministries and Russian bodies concerned have prepared an agenda, including 23 cultural and artistic events throughout the whole year, with the participation of the culture ministry's sectors and authorities. The cultural programmes will run till May 2022, and as part of the preparations for the second Russia-Africa summit planned for next year in Addis Ababa, Ethiopia.
UNESCO open exhibition "The World in Faces" at its Paris headquarters
On Thursday, July 8, at the headquarters of UNESCO (The United Nations Educational, Scientific and Cultural Organization) in Paris, the exhibition "The World in Faces" of the famous Russian photographer Alexander Khimushin opened. The author personally presented a collection of more than 170 artistic photographic portraits of representatives of different peoples of the world, shot in authentic national dress in places of residence. The exhibition is dedicated to the upcoming International Decade of the World's Indigenous Peoples and Their Languages. It is a celebration of multiculturalism and our incredible ethnic diversity at its best.
"In the photographs from the project "The World in Faces" I express my philosophy of life, which has been formed over the years of travel. It was through meetings with representatives of different nationalities, contact with their cultures, that I came to understand that all of them – with an incredible ethnic diversity – are people just like you and me. They are simply trying to artificially divide us by borders and ideologies," explains Khimushin.
The exhibition is a great way to tell the world about indigenous peoples and draw attention to their problems.
The people in Khimushin's portraits managed to preserve their originality, traditions and former way of life. But it is more and more difficult for them to do this – small peoples are rapidly approaching complete extinction, the languages ​​and traditions of their ancestors are forgotten. "The world in Faces" reminds how important it is not to let them disappear without a trace.
The idea to create a collection of photographic portraits of indigenous peoples in national dress and in their native environment was born in 2014, when Alexander had already accumulated a considerable amount of work done in the most exotic locations – from Samoa and Fiji to Swaziland. Since then, he has never stopped traveling around the world, and his project is growing and becoming a phenomenon.
"Initially, when I started working on the project, I had a dream – to exhibit at the UN. UNESCO is a UN structure that deals specifically with cultural issues and, accordingly, since I am engaged in the preservation of cultures, traditions, languages ​​that are disappearing today – it was important and honorable for me to exhibit my works at UNESCO. I don't know what will happen next. In principle, I think that these should be large international platforms, since the project goes beyond Russia. The project is worldwide. I'm not going to complete the project. I plan to travel and collect stories, photographs, from all over the world – and I will be glad to consider proposals for global exhibitions that would show us – humanity – that we live in this world are different, each has its own culture, traditions, we must respect people who belong to other cultures. At the same time, the general humanistic component is that the whole world is one and all people are brothers," notes Khimushin.
In 2018, Khimushin went to the Russian Arctic – Taimyr. The result was a series of portraits of the region's indigenous inhabitants – Dolgans, Nganasans, Enets, Nenets, Evenks.
"Taimyr is unique in that it is a distant, cold place. For me, this was not something new, since I grew up in Yakutia (the Far East of Russia is the cold pole on the planet), but it is the peoples living there – the Nenets, Dolgans, Nganasans, they have a unique culture, their way of life and reindeer husbandry have been preserved. It was interesting to visit, thanks to Norilsk Nickel (The world's largest high-grade nickel and palladium producer), to get to these places. I would like to return to Taimyr, shoot more there, if there is such an opportunity," the artist noted.
The Norilsk Nickel company, which takes an active part in the fate of the small peoples of the Arctic, supported the Khimushin project.
"Our company supports the work of Alexander Khimushin, because thanks to his work, the whole world can see amazing, beautiful people living in remote corners of our planet. Including representatives of the indigenous peoples of the North of Russia, who managed to preserve a unique, original culture and traditions. The preservation of nature, traditions and culture of indigenous peoples, support and new opportunities for the development of ancestral activities – these are the themes that bring countries, international and commercial organizations, artists and creators together, "said Tatyana Smirnova Head of Public Relations MMC Norilsk Nickel.
Khimushin became the first Russian photographer to have an exhibition at the UN headquarters in New York. Works from The World in Faces project were exhibited at the University of Lille in France, and for six months were broadcast on the screen of the world's largest digital art center in Bordeaux.
The exhibition at the headquarters of UNESCO will run until the end of August 2021.
"Kharibulbul" festival represents a multi-ethnic, multi-confessional and multicultural Azerbaijan
As a country of multiculturalism, Azerbaijan promotes the cross-cultural dialogue inside the country, but also at the regional level. The modern Republic of Azerbaijan regards the existence of a people as the result of the civil and political self-determination of the peoples in Azerbaijan. For the time being, Azerbaijan is populated by representatives of over 30 national minorities such as Talysh, Kurd, Lezghi, Tat, Russian, Ukrainian, Georgian, Inghiloy, Tatar, Avar, Ahyska Turk, Jewish, German, Greek and others. All of them enjoy the cultural societies. Representatives of three main religious confessions – Islamic, Christian and Judaic communities participate jointly at various public ceremonies and cultural events. Support and preservation of the cultural diversity are reflected in the State policy of Azerbaijan.
The ongoing clashes near Nagorno-Karabakh started after Armenia attacked Azerbaijani civilians and military on September 27. Azerbaijan won its historic Victory in 44 days, liberated its lands, dealt crushing blows to the enemy, and defeated Armenia. As a result of this defeat, Armenia was forced to sign capitulation and surrender. Thus, Armenia's 30-year policy of aggression has come to an end. During this time, the glorious Azerbaijani Army has liberated many settlements from the enemy. Thousands of citizens have volunteered for military service across the country to fight Armenia's increased military aggression. The volunteers come from various ethnic, religious, social backgrounds and are united around the cause to restore the country's territorial integrity as well as justice.
Despite all this, Azerbaijanis are not the enemy of the Armenian people. Azerbaijan is a multinational state. Thousands of Armenians live in Azerbaijan, primarily in Baku. Armenia, which has created a society intolerant towards other nations and religions, has tried to completely erase the ancient Albanian, Orthodox, Muslim religious and cultural heritage that historically existed in the occupied territories of multi-ethnic and multi-religious Azerbaijan. It has either completely destroyed cultural and spiritual heritage of the Azerbaijani people or falsified their history and origins by Armenianizing and Gregorianizing it. In the occupied territories of Azerbaijan, mosques, temples and cemeteries, historical monuments, museums, libraries have been destroyed and looted, Caucasian Albanian Christian temples and Russian Orthodox churches have been Gregorianized, mosques have been turned into barns and subjected to unprecedented insults such as keeping animals forbidden in Islam in them. The Armenian regime, which has been pursuing aggressive policies for years, has ignored the norms of international law and international humanitarian law, has committed environmental crimes in the occupied territories through fires, the use of phosphorus bombs, poisonous substances and mines. Today, Armenians living in Nagorno-Karabakh region, also they can normally live only within the Azerbaijani state. The Azerbaijani people are tolerant.
It is also well known by the world public that the Republic of Azerbaijan, diverse in terms of ethnic and religious background, fought to liberate its historic territories from occupation that had nothing to do with Christianity. Secondly, Muslims, Christians, and Jews – representatives of all nations and religions living in our country – fought alongside Azerbaijanis in the armed forces of Azerbaijan. These people were united around the " Karabakh is Azerbaijan!" slogan by Mr. Ilham Aliyev, Commander – in – Chief of the victorious army, and not false religious appeals. Among them are those who displayed unequalled heroism falling martyrs, wounded, and awarded with supreme orders and medals of the Republic of Azerbaijan.
As with the beginning of the conflict, there are lots of officers and soldiers – representatives of the nations and religious communities living in Azerbaijan – who serve in Azerbaijan's national army and display outstanding valor in liberating our country from occupation. Azerbaijani nation doesn't discriminate between its heroic sons and martyrs on ethnic and religious background.
Mr. President Ilham Aliyev, who played a major role in this historic victory of Azerbaijan, said the followings: "Our advantage lies in the fact that representatives of all nations living in Azerbaijan feel themselves as comfortable as in their families and motherland. The fraternity and friendly relationships between various nations is our big wealth and we have to protect it. Our policy will also be pursued in the future. Representative of all the nations living in Azerbaijan displayed outstanding courage and heroism in the Second Karabakh war, falling martyrs, fighting for the cause of Motherland, and embracing death under the Azerbaijani flag. This is the society we have in our country and it is our big wealth».
For your information, "Kharibulbul" music festival, bearing the name of symbolic flower growing in Shusha, was first organized in Shusha's fabulous Jidyr glade in May 1989. 30 years later on May, the 12th "Kharibulbul" music festival in Azerbaijan's cultural capital Shusha was organized by the Heydar Aliyev Foundation and will be held every year hereafter.
Musical creativity of different nations living in Azerbaijan on Jidyr glade within the festival was introduced devoted to " Multiculturalism in Azerbaijani music" as a program comprising folk and classic musics.
Representatives of various nations living in our country demonstrated stage performance. All nations living in Azerbaijan have contributed to our joint victory. The Patriotic War once again proved that all nations live in fraternity, friendhips, and solidarity in Azerbaijan and there is national unity and solidarity in the country.We are sure that Shusha will host numerous music festivals and international conferences.
Priyanka Banerjee exposes the harsh realities of rape culture in India in her short film "Devi"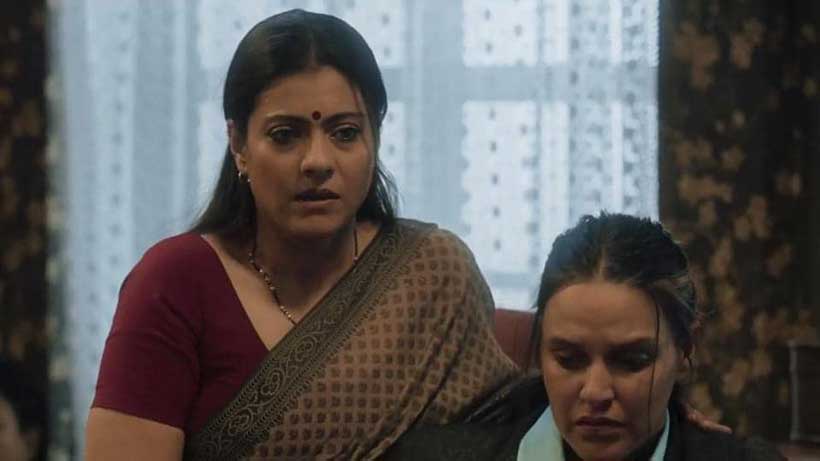 Priyanka Banerjee is the writer and director of the award winning film "Devi". Devi as a film explores ideas related to rape culture in India. The entire short film is shot inside a theatre style single room. All the women in the film are sitting together in a room after their death and discussing how crowded the room is getting. The plot soon reveals that all these women have been raped.
The climax of the film catches all viewers off-guard and exposes them to the harsh realities of today's India.
Tell us more about your journey as a director and writer
I have no formal education in writing and direction. I took theatre arts in school and got a little experience there and then started a theatre company, Leogirl Productions (today it does content and video for clients). Along the way, I taught myself screenwriting from online courses. Many people believe that films are very technical. However, I think that if you are curious enough, you can learn it on the job. My first short film was released in 2016. I did not then imagine that I would work on a film which will win the filmfare. The idea for Devi came along in 2018 and it took a while to work on the idea and bring it to the screen.
What inspires you to make films?
Movies are very relatable. I end up thinking of movies most often when I am having a moment – good or bad. I think of movie scenes which relate to how I am feeling all the time. I think movies are capable of leaving a deep impression on people and creating an impact. I want to create an impact on people via my storytelling and make films which people will remember.
What inspired you to write and direct Devi?
My very first draft was actually called candlelight. However, once the film was ready, our producer Niranjan Iyengar suggested we call it "Devi" and that immediately stuck.
When the Kathua Rape case happened a few years ago, I watched the news on television and felt numb. For the first time ever, I did not have a reaction to something that usually impacted me a lot. This scared me a little. Not having a reaction meant that rape news was normalised, I was desensitised. I wrote Devi with that frustration in mind.
I am someone who takes time to write and work on films. I started working on Devi in 2018 however, it finally only released in March 2020.
Why was Royal Stag barrel select short films chosen as a platform to launch Devi?
The producers generally choose which platform a film should release on. Royal Stag Barrel Short Films has a great collection of films and I am happy that the film found the right platform for release.
What strikes you as the most impactful scene in "Devi"?
I was deeply impacted by two scenes in the film, even as I was writing them. One scene was when the maushi told the medical student, "You are studying for an exam you are never going to give". The second impactful scene is a more popular one. It was when the little girl walked into the room and the deaf girl signed and told her, "You are safe here". The scene implied that the girl was finally safer after her death than while alive. Both scenes impacted me as I was writing them, and I'm glad they were received the same way.
What can be done to change rape culture in India?
I think rape is not so much about sex as it is about power. Many Indians' sexual desires are repressed, desires are considered taboo, not to mention there is a total lack of empowerment even when it comes to education or employment. Therefore, they find empowerment is hurting another. Not to mention the total lack of sensitivity when it comes to how women are spoken of by the media, by politicians, by influencers in everyday life. Each of these things causes a systemic rot which has to be cleaned out with every generation. Awareness of these various aspects of what can take us to the root of the problem, I think.