Dr. Dolittles and Ben Alis: How Is the Collective North Responding to African Challenge?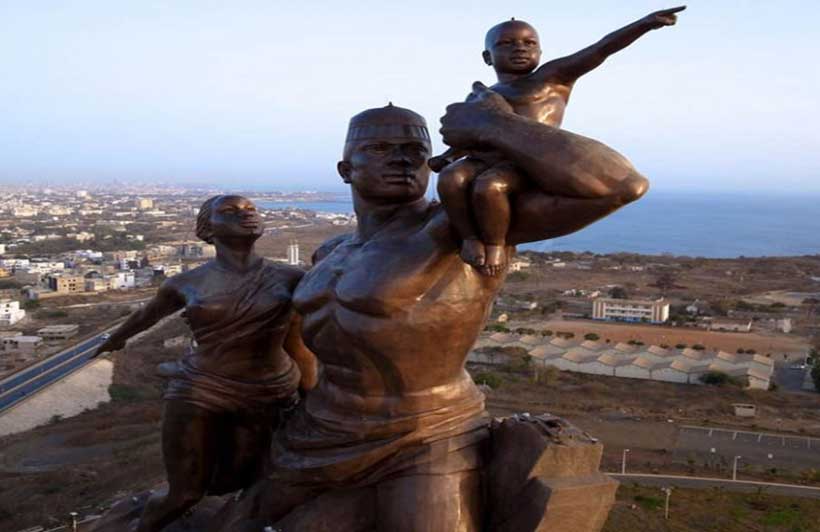 As we learned back in the Soviet times, on 25 May, all progressive people celebrate Africa Day, also known as the African Freedom Day. It commemorates the Organization of African Unity being established by thirty African leaders on 25 May 1963 in Addis Ababa. On this day, a great variety of events are held around the world: exhibitions, culture forums, concerts, film festivals and academic conferences to remind everyone about the African continent, its indisputable achievements and—equally obvious—unresolved problems. Africa Day was celebrated a short while ago, providing an occasion to discuss this part of the world.
It would be true to say that each of us gets to know Africa in their own distinct way. To me, then a child, Africa first showed itself from the pages of an old, well-thumbed copy of Korney Chukovsky's book.* Later, of course, I read Louis Boussenard and Jules Verne, Mayne Reid and Alphonse Daudet, Nikolay Gumilev and Ernest Hemingway… Yet, none of these wonderful writers could ever superimpose themselves over the deeply imprinted images of the good Dr. Dolittle and the villain Ben Ali. My off-and-on trips to Africa, ranging from Egypt in the north to South Africa at the other end of the continent, have not erased these images either. Faded pictures in a children's book sometimes keep resurfacing in my memory.
Incidentally, for Chukovsky, who never got to visit Africa, the continent was absolutely desolate. Chukovsky's Africa is populated exclusively by anthropomorphic representatives of local fauna: crocodiles and hippos, gorillas and rhinos, and other good or bad animals. As for humans, in addition to the protagonists, Chukovsky only mentions the little Vanya and Tanya, who secretly ran away to Africa when their parents carelessly fell asleep. Most likely, there are no other people in the book because the author needed to turn the spotlight on the confrontation between the altruistic liberal Dr. Dolittle and the cynical realist Ben Ali.
However, when Chukovsky was working on his book a hundred years ago, Africa was rather sparsely populated indeed. Various estimates put the population of Africa in the early 20th century at 93–110 million people, which is significantly less than, for instance, the population of the Russian Empire at that time. By the mid-20th century, Africa already had a population of half a billion and, by the end of the century, this figure had risen to 800 million. Today, Africa's total population (1.365 billion) is nearly ten times that of Russia; Africa is catching up with such demographic giants as China and India and will soon overtake them both.
Today's forecast of Africa's in 2050 population is at least 2.4 billion, and 4.2 billion in 2100. In other words, by the end of this century, Africa's once vast desolate expanses will be home to nearly 40 per cent of the global population. The population of Nigeria alone will have reached almost a billion by then, that is, one in ten on Earth will be Nigerian. The population of Russia at the turn of the 22nd century will be comparable to that of a single large Nigerian state (Nigeria has thirty-six states, not counting the capital, which is a special status federal territory).
Getting away from the current political situation for a second and leaving aside the current confrontation between the great powers, we easily arrive at the logical conclusion that it is Africa, not Russia or China or India for that matter, that constitutes the principal challenge to the current, mostly western, world order.
Yet this long-term challenge has nothing to do with geopolitics, which has once again become trendsetting.
Africa is seeing a most chaotic urbanization at its fastest rates. Before our very eyes, huge and poorly governed metropoles are emerging, each of them with a population of tens of millions. Urban problems of the future will be epitomized by the larger in size than cities on other continents, though infrastructurally lagging behind Lagos, Cairo, Addis Ababa, Dar es Salaam, Luanda and Nairobi rather than New York or London, Shanghai or Karachi.
Africa is experiencing the fastest shrinkage of forests and expansion of deserts. The Sahara is advancing on the countries of the Sahel from the north, prompting waves of "environmental refugees" as well as exacerbating ethnic and denominational issues. The African Great Lakes in the east of the continent, including Lake Victoria, Lake Tanganyika and Lake Nyasa, are becoming shallow, yet they contain about a quarter of all the Earth's fresh water.
Climate change is hurting Africa more than any other continent and will do so more and more as time goes on. Rising heat has resulted in the agricultural season becoming 50–100 days shorter in some areas. Most countries of the continent, including the most populous ones, are already incapable of feeding themselves; national food shortages tend to increase, as do economic and social inequality and the attendant potential for civil and inter-country conflicts.
How is the collective West or, rather, the collective North responding to this challenge? The African stage still has its Dr. Dolittles and Ben Alis. The outstanding European theologian Albert Schweitzer, philosopher of culture, humanitarian, musician, and doctor, was a surprising embodiment of the classical image of Dr. Dolittle. He dedicated most of his life to treating Africans in a village hospital in Gabon. Yet, far more often, the role of Dr. Dolittle is today played by the manager of a big charity foundation, the employee of an international development institution, or the official of a government agency providing technical assistance to foreign states. Today, an entire industry has emerged to render aid to African education, healthcare, agriculture, and social development.
The image of Ben Ali has also changed significantly over the last hundred years. There are still some colorful international adventurers, indefatigable condottieri and soldiers of fortune, be it the almost legendary weapons seller Viktor But, who is currently serving a twenty-five-year term in an American prison, or nameless soldiers of private military companies, who are fighting in many conflicts around the world, including in Africa. As a rule, however, Ben Ali is now disguised as a far less imposing head of a big transnational company working in energy, mining or finance. They have come to Africa to do business: to produce oil and gas, mine non-ferrous metals, operate a logging company, supply food and extend loans to African governments.
The problem is that neither the Dr. Dolittles nor the Ben Alis of today are capable of even slowing down the exacerbation of the continent's problems, much less resolving them. For instance, big charity funding for leading African universities often results in boosting the "export sector" in African education: graduates of the continent's best universities endeavor to use their abilities and skills somewhere in Europe or America rather than at home. And transnational corporations, both Western and Chinese, have so far done little to assist in transforming Africa into the world's new "industrial workshop." Recently, the interest of present-day Ben Alis in Africa has generally shrunk: total foreign direct investment has been falling for at least seven years and the number of new projects launched in Africa with foreign participation has dropped by nearly two-thirds amid the pandemic.
If you don't come to Africa, Africa will come to you.
The global North will be unable to fence itself off from the global South, and the rapidly growing but poorly developing Africa will inevitably make its presence felt through multiplying regional conflicts and rising international terrorism, an exacerbated situation on the global food market and an increasing contribution to the overall global warming.
Even so, it will make its presence felt mostly through the inevitable increase in transcontinental migration flows. The likely scale of Africa's impending migration pressure on the rest of the world is hard to predict, but it is quite obvious that we are talking colossal numbers, far exceeding anything human history has ever known. The European migration crisis of 2015 will seem like a minor trouble when compared to what may lie ahead for the developed countries of the North in the not-so-distant future.
At the same time, a young Africa, with its ebullient new blood, is not only humanity's main potential challenge but also its main potential opportunity. Unlike the aging Europe, unlike North and East Asia, which are losing their bloom, unlike the U.S., which is past the peak of its power, Africa is a continent with everything ahead of it. It has many of the potential growth sources for the global economy in the second half of the 21st century and for the more distant future. It is not just an exotic place for little Vanya and Tanya's magical adventures, it is the place where the future of humanity will be largely determined.
With that in mind, Africa should become a global project that could unite East and West, Atlantic liberals and Eurasian autocrats. They would be united not by the fairy-tale altruism of Dr. Dolittle, nor by the grotesque cynicism of the pirate Ben Ali, but by taking a sober account of their long-term national interests. The African project should involve coordinated global re-distribution of hundreds of billions of dollars invested annually in large-scale projects in agriculture, renewable energy sources, urban development, middle and higher education, public healthcare and municipal governance.
Instead of being targeted showpieces based on blueprints provided by today's charity foundations, specific programmes should be systemic and comprehensive; they should span the entire continent and be implemented over several decades. Neither the IBRD nor the IMF will be able to handle the African project, which means that radically new institutional solutions are needed. Of course, no one likes to part with their money but the future of humanity is worth the global North assuming the generally feasible burden of an additional tax.
Let us stress once again that the main, planet-wide challenge of our century lies not in Atlantic-Eurasian confrontation; it lies in U.S.–China rivalry and in the deep rift between the North and the South. The African continent remains the indisputable center of the global South. Humanity will not be able to successfully move forward in the next hundred years without responding properly to the African challenge thought this century.
* The author is referring to a popular book by Korney Chukovsky, which is a Russian adaptation of Hugh Lofting's The Story of Dr. Dolittle; the Russian version features Dr. Aybolit (Ouch-It-Hurts) and the villain Barmaley, who roughly correspond to Dr. Dolittle and the pirate Ben Ali, but the book differs significantly from its source.
From our partner RIAC
Reducing industrial pollution in the Niger River Basin
The Niger River is the third-longest river in Africa, running for 4,180 km (2,600 miles) from its source in south-eastern Guinea, through Mali, Niger and Nigeria, before discharging via the Niger Delta into the Gulf of Guinea in the Atlantic Ocean. Tributaries that run through a further five countries feed into the mighty Niger.
Hundreds of millions of people in West Africa depend on the river and its tributaries, for drinking water, for fish to eat, for irrigation to grow crops, for use in productive processes, and for hydroelectric power.
The health of the Niger River Basin is vitally important for the people and for the environment of West Africa. But this health is endangered by land degradation, pollution, loss of biodiversity, invading aquatic vegetal species and climate change.
To both assess and address these environmental issues, a Global Environment Facility (GEF)-funded project has brought together international, regional and national entities to work on integrated water resources management for the benefit of communities and the resilience of ecosystems. (Project details can be found here.)
One part of the early project research found that as the Niger River passes through Tembakounda, Bamako, Gao, Niamey, Lokoja and Onithsa – major trading, agro-processing and industrial cities – wastewater and other polluting substances are discharged directly into the river, often without consideration for the environment. National governments of the countries which the river runs through are either unable to deal with the accumulated environmental problems and/or are ineffective at preventing, regulating, reducing and managing pollution from industrial activities.
For this reason, one component of the GEF project, implemented by the United Nations Industrial Development Organization (UNIDO), will facilitate the Transfer of Environmentally Sound Technology (TEST) to reduce wastewater discharges and pollution loads into the Niger River.
Despite the limitations on travel resulting from measures to halt the spread of the coronavirus, in August this year, UNIDO successfully identified and engaged with 19 pilot enterprises in various sectors, including pharmaceuticals, mining and agribusiness, operating in 'pollution hotspots' in the countries of the Niger River Basin. This number exceeds the original target of one enterprise per country.
UNIDO experts are now introducing and sharing the Transfer of Environmentally Sound Technology (TEST) methodology with the pilot enterprises. In essence, this will mean the application of a set of tools including Resource Efficient and Cleaner Production, Environmental Management Systems, and Environmental Management Accounting, which will lead to the adoption of best practices, new skills and a new management culture.
Armed with these tools, the enterprises will be able to reduce product costs and increase productivity, while reducing the adverse environmental consequences of their operations. An awareness-raising campaign will be carried out so that the demonstration effect resonates across the Niger River Basin, prompting other enterprises to follow suit.
Wagner: Putin's secret weapon on the way to Mali?
France is outraged at the prospect of Russian mercenaries from the Wagner group arriving in Mali. However, Paris is seeking a way out of an unwinnable conflict.
On September 13, a Reuters news agency article citing unnamed sources and reporting advanced negotiations between Mali and the Russian mercenary company Wagner sparked a firestorm of reactions. The United States, Germany, and the United Nations have all warned Bamako's military against such collaboration. According to them, the arrival of Russian mercenaries – a thousand have been estimated – would jeopardize the West's commitment to fighting the jihadists who control a large portion of Malian territory.
But France, understandably, is the most vocal against such a move. The former colonial power has maintained a military presence in the country since 2013, when it halted the jihadists' advance on the capital. Florence Parly, the French Minister of the Armed Forces, visited Bamako on September 20th to warn Malian colonels in power following two coups in August 2020 and May 2021. Wagner's choice, she said, would be that of "isolation" at a time when "the international community has never been so numerous in fighting jihadists in the Sahel".
What the minister does not mention is that France's commitment to Mali is waning. Emmanuel Macron used the second Malian coup d'état last June, less than a year before the French presidential election, to announce a "redeployment" of French forces in Mali. Although Paris refuses to discuss a de facto withdrawal, even if it is partial, the truth is that the tricolored soldiers will abandon the isolated bases of Kidal, Timbuktu, and Tessalit in the country's north by next year, concentrating on the area further south of the three borders with Niger and Burkina Faso.
Europeans, who are expected to be more supportive of France, are also perplexed. The humiliation of the Western withdrawal from Afghanistan has served as a wake-up call. The Afghan government's sudden collapse in the face of the Taliban has demonstrated how difficult it is to build a strong army and institutions. This scenario appears to be repeating itself in Mali.
The possibility of a rapprochement between Bamako and Moscow is taken seriously because Putschists in Mali have always been sensitive to Russian offerings. Colonel Sadio Camara, Mali's Defense Minister, visited Russia on September 4. Disagreements over a reversal of Mali's alliances are said to have been one of the causes of the Malian colonels' second coup, which ousted the civilian transitional government last May.
Russia also acts as a boogeyman for the Malian military. According to a Daily Beast investigation, the Malian army organized a supposedly spontaneous demonstration last May demanding Russian intervention. This was also a warning to the international community, which is growing weary of the country's poor governance and repeated coups.
Is Mali transitioning from the French to the Russian spheres of influence? Since Moscow gained a foothold in the Central African Republic, the scenario is not a figment of the imagination. Russian instructors and Wagner's mercenaries have proven their worth in this former French backyard. Even though the UN condemns Russia's atrocities in this conflict, the Russians were able to push back the rebels who were threatening the capital Bangui last December with the help of UN peacekeepers and Rwandan reinforcements.
The Kremlin denies any involvement with the Wagner group. However, the company is actually run by a close associate of Vladimir Putin. The use of private mercenaries allows Moscow to avoid military commitments abroad, as it did previously in Ukraine and Libya. "Russia is not negotiating a military presence in Mali," said a Kremlin spokesman in mid-September. When questioned by the magazine Jeune Afrique on September 20th, Central African President Faustin-Archange Touadéra swore that he had "not signed anything with Wagner." "In the Central African Republic, we have companies that were established in accordance with the law and operate on liberalized markets," he explained.
Nothing has been decided on Wagner, it is repeated in Bamako. According to the military, the selection of foreign "partners" is a matter of Mali's "sovereignty." They regard these "rumors" as an attempt to "discredit the country." The Malian junta is under siege, not only from jihadists but also from the international community. The latter is calling for elections to be held in February to return power to civilians, as stipulated in the military-agreed transition charter. Electoral reform must come before the election. However, Colonel Assimi Gota, the transitional president, has shown little interest in preparing for these elections. The Malian junta may also be hoping that Russia's partners will be less stringent on democratic requirements.
Google Drives Deeper into Africa
As the African Continental Free Trade Area (AfCFTA), the new initiative that places emphasis on intra-African trade – including free movement of goods, capital and people – foreign players have accordingly raising eyes on using the new opportunity to expand their operations in Africa.
Foreign enterprises are gearing up to localize production in industrial hubs and distribute their products across the borderless territory considered as a single market in Africa. Thus, by its description, Africa's estimated population of 1.3 billion presents itself a huge market – from baby products through automobiles and to anything consumable.
Google LLC, the U.S. Global Technology Gaint, has primarily set its eyes on business, with a comprehensive plan to expand its operations into Africa. Google made known its plans to commit US$1 billion over the next five years in tech-led initiatives in Africa. It is investing this US$ 1 billion in Nigeria and African countries to support and transform the digital market over the next five years.
In its media release, it said the investment would include landing a subsea cable into the continent to enable faster internet speeds, low-interest loans for small businesses, equity investments into African startups, skills training and many more directions determined in future.
This is in a bid to enable fast, affordable internet access for more Africans, building helpful products, supporting entrepreneurship and small business, and helping nonprofits to improve lives across Africa.
The Chief Executive Officer (CEO) of Google and Alphabet, Sundar Pichai, noted that the company was building global infrastructure to help bring faster internet to more people and lower connectivity costs. Through the Black Founders Fund, Google will invest in Black-led startups in Africa by providing cash awards and hands-on support.
The developing world represents the best chance of growth for large internet companies, and today, one of the very biggest set out its strategy for how it plans to tackle that.
"We've made huge strides together over the past decade – but there's more work to do to make the internet accessible, affordable and useful for every African. Today, I'm excited to reaffirm our commitment to the continent through an investment of US$1 billion over five years to support Africa's digital transformation, to cover a range of initiatives from improved connectivity to investment in startups," said Pichai.
According to him, this is in addition to Google's existing support through the Google for Startups Accelerator Africa, which has helped more than 80 African startups with equity-free finance, working space and access to expert advisors over the last three years. The subsea cable is set to cut across South Africa, Namibia, Nigeria and St Helena, connecting Africa and Europe.
According to Managing Director for Google in Africa, Nitin Gajria, it will provide approximately 20 times more network capacity than the last cable built to serve Africa. It is projected to create about 1.7 million jobs in Nigeria and South Africa by 2025 as the digital economy grows.
Google further announced the launch of the Africa Investment Fund, where it will invest US$50 million in start-ups across the continent providing them with access to Google's employees, network, and technologies to help them build meaningful products for their communities.
It will additionally disburse US$10 million in low-interest loans to small businesses in Nigeria, Ghana, Kenya and South Africa in order to alleviate hardships brought about by the Covid pandemic.
Google is bringing venture capital into the continent. The fund might work in a similar fashion as the Google for Startups Accelerator programme.
Although Africa has a Big Four (Nigeria, Kenya, South Africa and Egypt) in terms of startup and venture capital activity on the continent, the accelerator has made sure to accept applications from startups in less-funded and overlooked regions. These countries include Algeria, Botswana, Cameroon, Ivory Coast, Ethiopia, Ghana, Morocco, Rwanda, Senegal, Tanzania, Tunisia, Uganda and Zimbabwe.
Founded in September 1998 by Larry Page and Sergey Brin, Google is considered as one of the Big Five information technology companies alongside Amazon, Apple, Facebook and Microsoft. Google specializes in internet cloud services, software and hardware as well as online advertising technologies.