China and Russia have seen increasing interactions and closer bonds as they face amid US pressure. The trilateral relations of China, Russia and the US are of great significance in the international order. Ahead of the upcoming Putin-Biden summit, Global Times reporters Xie Wenting and Bai Yunyi (GT) interviewed Russian Ambassador to China Andrey Denisov (Denisov) on a range of issues including bilateral and trilateral relations, COVID-19, and many others.

GT: Russian President Vladimir Putin and US President Joe Biden will meet in Geneva on June 16. What are your expectations for the meeting? How do you evaluate the possibility of improvement in Russia-US relations during Biden's presidency?

Denisov: We are realists. We do not expect impossible outcomes. We welcome any measures that reduce tensions and competition, but we are very cautious about what we can expect from the Russian-American relations, especially in the context of the very tense relations between the two countries. The Geneva summit, the first meeting between the two leaders since Biden took office, is less likely to resolve important issues between the two countries. A better outcome, though, is that it sets the conditions for resolving problems in the future.

GT: Some analysts suggest the Biden administration may take measures to ease tensions with Russia in order to concentrate on dealing with China. Will this strategy alienate Russia from China and draw it closer to the US?

Denisov: This view is too short-sighted. It can't happen. I think we're smarter than what the Americans think.

GT: Russian Foreign Minister Sergei Lavrov visited China after the China-US meeting in Anchorage, while China's top diplomat Yang Jiechi visited Moscow after a Russia-US foreign ministers' meeting. Was the timing of these two visits deliberately arranged? What signal did this send?

Denisov: As for the timing, it was purely coincidental that the two visits followed the high-level talks between China and the US in Anchorage and between Russia and the US in Iceland. It takes time and technical preparation to arrange a visit at the level of foreign minister and above.

When Russia was preparing for Russian Foreign Minister Sergei Lavrov's visit to China, it was not aware that senior diplomats from China and the US would meet in Anchorage. The same goes for Director Yang Jiechi's visit to Russia.

But it is a good thing that these two diplomatic interactions came on the heels of Russia and China's conversations with the US. It will give senior diplomats from both countries an opportunity to have an in-depth discussion on what has happened in previous meetings between China and the US and between Russia and the US.

GT: Do Russia and China coordinate and communicate with each other on their stance toward the US?

Denisov: A principle in international political exchanges is that the question of an absent third party should not be discussed in the exchanges. However, this principle is almost never observed. A case in point is US President Biden's trip to the UK for the G7 summit. Although Chinese representatives will not be present at the meeting and will not be able to express their positions, the US has announced that it will discuss its policy toward China with its European Allies.

In this context, the US topic certainly occupies a place on the agenda of the meeting between senior Chinese and Russian diplomats. Although the last two visits were short and had limited agendas, the two sides discussed in great detail a range of topics, including some of the most pressing and acute issues in the current international situation. As a matter of fact, there is no content or topic that should be avoided in the political dialogue between Russia and China.

GT: Competition and confrontation between China and the US are escalating. If one day an armed conflict between China and the US happens, what position would Russia take?

Denisov: There will be no answer to this question because I am convinced that there will be no armed conflict between China and the US, just as there will be no armed conflict between Russia and the US, because such a conflict would exterminate all mankind, and then there would be no point in taking sides. However, if you are asking about the judgment of the international situation and major issues, then Russia's position is clearly much closer to China's.

In recent years, the US has imposed sanctions both on Russia and China. Although the areas and content of the US' dissatisfaction towards Russia and China are different, the goal of the US is the same: to crush the competitor. We clearly cannot accept such an attitude from the US. We hope that the Russia-China-US "tripod" will keep balance.

GT: As far as you know, is President Putin scheduled to visit China this year?
Denisov: There is a possibility. Our high-level exchange plan includes President Putin's visit to China, and both sides have the willingness. China hopes that President Putin will be the first foreign leader to visit China after the pandemic, while Russia also hopes that President Putin's first state visit after the outbreak will be arranged in China. However, whether this arrangement can be implemented will depend on how the pandemic develops. While the two leaders have not exchanged visits in the past two years, they have spoken on the phone a number of times and the exchanges between Russia and China at the highest levels remain close.

GT: President Putin recently said that the US was wrong to think that it was "powerful enough" to get away with threatening other countries; a mistake, he said, that led to the downfall of the former Soviet Union. How do you comprehend President Putin's words?

Denisov: Anyone who follows current US policy will not disagree with President Putin's views. My interpretation of this statement is that President Putin is not "foreseeing" that the US will suffer the same fate as the Soviet Union, nor is he saying that he would like to see that happen. He is simply warning that the risk is real, but many American political elites have not yet fully realized it.

We cannot imagine a world without the US today. The US plays a big role in terms of economy, culture, science and technology, and we cannot deny this fact. But on the other hand, the US needs to recognize that it is not the only country in the world, and it needs to take into account and respect the realities and goals of other countries. President Putin is reminding the US not to make the mistakes of the Soviet Union.

GT: Many reports in recent years have said the US and some other countries are trying to incite a "color revolution" in China and Russia to create a "zone of geopolitical instability" around the two countries. Under the current situation, what kind of cooperation can China and Russia carry out?

Denisov: That is why I said that Russia and China are highly consistent in their judgment of the international situation. Both Russia and China follow the principle of non-interference in another country's internal affairs, but in the past few years, we have witnessed "color revolutions" in many countries, which have led to domestic chaos. These "color revolutions" certainly have some domestic or local reasons, but they are always accompanied by the presence of external forces.

In order to prevent a third country from interfering in the internal affairs of Russia and China, we should jointly work out some "rules of the game," especially in the field of information security so as to prevent some countries with more advanced information technology from imposing their own political agenda on other countries through IT technology.

Recently, a new phenomenon has emerged in the world: hybrid warfare (Hybrid warfare refers to a new type of warfare in the 21st century, which involves a mixture of conventional and non-conventional means. It is considered to be more varied and covert than conventional warfare.) In this field, the international community does not yet have the corresponding rules to restrict or regulate it.

On the one hand, it is the common concern of Russia and China to prevent their country from being invaded by bad information from the outside world. On the other hand, although Russia and China have sufficient capabilities and strong information networks to resist a "color revolution," some countries and regions around us are relatively vulnerable in this regard, and external interference at the information level could easily lead to large-scale domestic turbulence [in these countries and regions]. The recent events in Belarus and what happened in Hong Kong two years ago are two examples. Therefore, to formulate common rules against "color revolutions" is also for the stability of more countries and regions.

GT: The West has been hyping up Russia and China's so-called "vaccine diplomacy," claiming that the two countries are pursuing geopolitical interests through vaccine exports and aid. What do you think of it?

Denisov: China has so far provided at least 350 million doses of COVID-19 vaccines overseas. Russia's vaccines exports are not as large as China's, but it has cooperated with 66 countries. San Marino has beaten the outbreak with Russia's Sputnik V vaccine. At the same time, Russia has also taken the lead in proposing providing relevant technology and process support to help countries produce vaccines. So far, we have discussed relevant cooperation with 25 medical manufacturers from 14 countries.

We believe that the issue of mutual recognition of vaccines can best be addressed through multilateral platforms such as the WHO, as both Russian and Chinese vaccines may face difficulties in getting recognition. This is not because of the quality or protection rates of the Russian and Chinese vaccines, but because some competitors are very reluctant to allow Russian and Chinese vaccines into other countries. They will create artificial obstacles, including using political tools and unfair methods to achieve their goals.

The suggestion of "vaccine diplomacy" is one of the obstacles they create. Some countries with "vaccine nationalism" give priority to vaccinating their own population, which is fine in itself, but at the same time they are trying to discredit other countries' vaccine aid and prevent Chinese and Russian vaccines from entering the market of third countries. This is not right. It is a typical "vaccine politicization."

Besides, the West's fabrication about the virus being a result of "a Chinese laboratory leak" is a classic case of politicizing the pandemic. These are very unfair political statements, which are not the right way to address this devastating human crisis.

GT: Some analysts said that there are considerable differences in terms of China and Russia's strategic interests: Russia has little interest in maintaining the existing international order, while China, as the biggest beneficiary of the existing international order, only seeks to adjust the order. What do you think of this view?

Denisov: This is a rather black and white statement. It is also a radical view of the international situation, as if there are only two options before us: preserving the existing international order or destroying it. But that's not the case.

Russia and China are both world powers and have their own interests at the global and regional levels. These interests cannot be identical in all cases. But on the whole, the international interests of Russia and China are the same, so our positions on most international issues are the same. The most obvious example is how we vote in the United Nations Security Council: Russia and China often cast the same vote at the Security Council.

The international order is not static. It not only evolves, but has recently accelerated its evolution. The international order needs reform to make it more responsive to today's realities, but we cannot change it in a one-size-fits-all way.

I do not agree with the view that Russia and China have very different views on the reform of the international order. In fact, our positions on some of the most important issues are the same, and we just have different views on some specific details.

GT: This year marks the 100th anniversary of the founding of the Communist Party of China. How do you evaluate the CPC's performance and achievements?
Denisov: Since I was assigned to work in Beijing in the 1970s, I have witnessed firsthand China's development over the past half century. I have seen with my own eyes the tremendous progress China has made under the leadership of the Communist Party of China, and I have seen that China's success is the result of many important factors, such as the dedication and diligence of the Chinese people and the right decisions made by the leadership.

For the CPC, this year is very important. In the future, China will welcome another 100th anniversary: the 100th anniversary of the founding of the People's Republic of China. Perhaps I will be too old to see what China will look like when that day comes. But I can imagine it, because in the course of China's development over the past 50 years, I have seen the support of the Chinese people for the CPC as the ruling party, and the crucial role it has played in China's achievements. I know there is a song in China that many people sing: "Without the CPC, there would be no New China." I also want to take this opportunity to congratulate all Chinese people.

GT: We learned that some Russian people have negative views of the Soviet Communist Party and the Soviet Union. Will they equate the CPC with the Soviet Communist Party? Will this affect the current China-Russia relations?

Denisov: Russia is a big country and its people hold diverse views. I think the number of Russians who feel this way is very small.

Indeed, the Soviet era had many flaws, but people of my generation who actually experienced this era could still think of many good and positive things when they look back. Our poll shows that the negative attitude toward the Soviet Union is largely held by young Russians who were born after the collapse of the Soviet Union and did not see it firsthand. They had a different attitude towards the Communist Party, but it was more about the Soviet Union's own policies at that time, not the Communist Party in general.

I also want to share a personal view on the Soviet Union and the Communist Party: If a figure like Deng Xiaoping had appeared in the Soviet Communist Party at that time, perhaps the course of our country's development would have changed forever.

Recently, there have been a lot of discussions about state and different social systems. We have also found that the responses of different countries to the COVID-19 pandemic reflect the strengths and weaknesses of different social development models. Today, the Chinese economy has emerged from the crisis caused by last year's epidemic, demonstrating the great vitality of China's development model. This reminds me of a Chinese saying: Practice is the sole criterion for testing truth.
from our partner RIAC
Test of Agni Prime Missile and India's Counterforce Temptations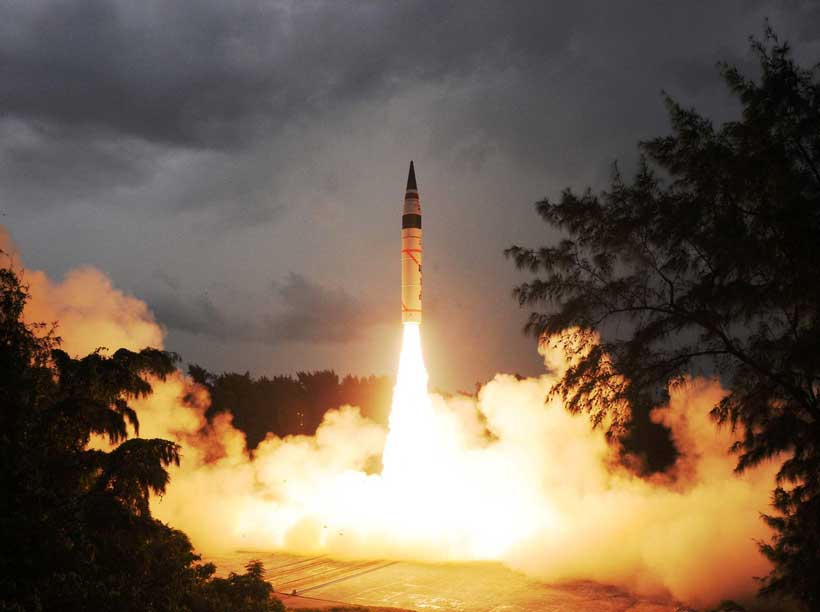 South Asia is widely regarded as one of the most hostile regions of the world primarily because of the troubled relations between the two nuclear arch-rivals India and Pakistan. The complex security dynamics have compelled both the countries to maintain nuclear deterrence vis-à-vis each other. India is pursuing an extensive and all-encompassing military modernization at the strategic and operational level. In this regard, India has been involved in the development of advanced missiles as delivery systems and improvement in the existing delivery systems as well. Pakistan's nuclear deterrent and delivery systems are solely aimed at India; however, India aspires to fight a 'two-front war' against Pakistan and China. Therefore, the size and capability of its nuclear deterrent and delivery systems are aimed at countering both threats. However, most of the recent missile delivery systems made by India appear to be more Pakistan-centric. One recent example in this regard is the recently tested nuclear-capable cannisterized ballistic missile Agni Prime, which is insinuated as Pakistan-centric. These developments would likely further provoke an action-reaction spiral and would increase the pace of conflict in South Asia, which ultimately could result in the intensification of the missile arms race.
Just quite recently, on 28th June 2021, India has successfully tested an advanced variant of its Agni missile series, namely Agni Prime or Agni (P). The missile has a range between 1000-2000 kilometers. Agni Prime is a new missile in the Agni missiles series, with improved accuracy and less weight than Agni 1, 2, and 3 missiles. It has been said that the Agni-P weighs 50 % less than the Agni-3 missile. As per the various media reports, this missile would take the place of Agni 1 and 2 and Prithvi missiles, however officially no such information is available. This new missile and whole Agni series is developed as part of the missile modernization program under the Defence Research and Development Organization's (DRDO) integrated guided missile development program.
Agni-P is a short missile with less weight and ballistic trajectory, the missile has a rocket-propelled, self-guided strategic weapons system capable of carrying both conventional and nuclear warheads. Moreover, the missile is cannisterized with the ability to be launched from road and rail. The DRDO claimed that the test flight of the missile was monitored by the telemetry radar stations and its trajectory met all the objectives of the mission successfully with high level of accuracy. Agni-P missile because of its range of 1000 to 2000 km is considered a weapon against Pakistan because within this range it cannot target China. Although, India already has different missiles in its inventory with the same range as the newly developed and tested Agni-P missile, so the question arises what this missile would achieve.
Since the last few years, it has been deliberated within the international security discourse that India's force posture is actually more geared towards counterforce options rather than counter-value options. Although, India's nuclear doctrine after its operationalization in 2003, claims "massive retaliation" and "nfu" but in reality with developing cannisterized weapons like Agni-P, Agni 5, and testing of hypersonic demonstrative vehicles, India actually is building its capability of "counterforce targeting" or "splendid first strike". This reflects that India's nuclear doctrine is just a façade and has no real implication on India's force modernization.
These developments by India where it is rapidly developing offensive technologies put the regional deterrence equation under stress by increasing ambiguity. In a region like South Asia, where both nuclear rivals are neighbors and distance between both capitals are few thousand kilometers and missile launch from one side would take only a few minutes in reaching its target, ambiguity would increase the fog of war and put other actors, in this case, Pakistan in "use it or lose it" situation, as its nuclear deterrent would be under threat.
In such a situation, where Pakistan maintains that nuclear weapons are its weapons of last resort and to counter threats emerging from India, its nuclear deterrence has to hold the burden of covering all spectrums of threat. It might be left with no choice but to go for the development of a new kind of missile delivery system, probably the cannisterized missile systems as an appropriate response option. However, as Pakistan's nuclear deterrence is based on principle of "CMD" which allow Pakistan to seek deterrence in a cost-effective manner and also by not indulging in an arms race. Therefore, other than the threat of action-reaction dynamic developments like Agni P by India, would make weapons more accurate and lethal, subsequently conflict would be faster, ambiguous, and with less time to think. In such a scenario, as chances of miscalculation increase, the escalation dynamics would become more complex; thus, further undermining the deterrence stability in South Asia.
India's counter-force temptations and development of offensive weapons are affecting the deterrence equilibrium in South Asia. The deterrence equation is not getting affected just because India is going ahead with the development of offensive technologies but because of its continuous attempts of negating the presence of mutual vulnerability between both countries. Acknowledgement of existence of mutual vulnerability would strengthen the deterrence equation in the region and help both countries to move forward from the action-reaction spiral and arms race. The notions such as the development of offensive or counterforce technology or exploiting the levels below the nuclear threshold to fight a war would not be fruitful in presence of nuclear weapons. As nuclear weapons are weapons to avert the war and not to fight the war.
Unmanned Aircraft Systems & The Annihilistic Future
The unmanned aircraft systems (UAS), commonly known as drones were introduced as a useful means to military, commercial, civilian and humanitarian activities but yet it ends up in news for none of its original purposes. Drones have rather resulted as a means of mass destruction.
The recent attacks on the technical area of the Jammu Air Force Station highlights the same. This was a first-of-its-kind terror attack on IAF station rather the Indian defence forces that shook the National Investigation Agency to National Security Guard. The initial probe into the attacks directs to involvement of Lashkar-e-Taiba, a terrorist group based out of Pakistan, in the drone attacks as the aerial distance from the point of attack was just 14 kilometers. The attacks took place via an Electric multi-rotor type drone between 11:30 P.M to 1:30 A.M on 27th June, 2021.
The above incident clearly points out the security issues that lie ahead of India in face to the asymmetrical warfare as a result of drones. The Indian Government after looking at the misuse of drones during the first wave of the pandemic realised that its drone regulations were nowhere sufficient and accountable and hence passed the Unmmaned Aircraft Rules, 2021. These rules imposed stricter requirement for obtaining license and authorisations by remote pilots, operators, manufacturers or importers, training organisations and R&D organisations, thereby placing a significantly high burden on the applicants but at the same time they also permit UAS operations beyond visual sight of line and allowing student remote pilots to operate UAS.
But these rules still don't have any control on the deadly use of drones because multi-rotor drones are very cheap and readily available and what makes them lethal is their ability to be easily detected, additionally the night time makes it even worse. Their small size grants them weak radar, thermal, and aural signatures, albeit varying based on the materials used in their construction.
The pertinent issue to be understood here is that these rules can never ensure safety and security as they cannot control the purpose for which these drones maybe used. There are certain factors that are to be accounted to actually be receptive to such imminent and dangerous threats. Firstly, significantly increasing urban encroachments in areas around defence establishments, particularly air bases, has proved to be fatal. If frontline bases like Jammu or be it any other base when surrounded by unbuffered civilization poses two pronged problems, first it acts as high chances of being a vantage point for possible attackers and second, it also hampering the defence mechanism to come to an action. It is not limited to drone concerns but there have been cases of increased bird activity that has once resulted in engine failure of an IAF Jaguar and has caused similar problems all along.
Another important factor is that of intelligence. The Anti-drone systems will take their time to be in place and it is still a distant call to ascertain how effective will these systems be, so in the time being it is pertinent to focus on intelligence which may include sales and transfers of commercial drone, or the hardware that is required to build a basic multi-rotor drone. These are not something extraordinary because it is even in news when Pakistani drones were being used to supply weapons and ammunition to terror networks on Indian soil. Also, the past experience in handling ISIS have shown the weightage of intelligence over defensive nets.
Intelligence is no doubt a crucial factor in anticipation of drone attacks but what cannot be done away with is the defense mechanism. Efficient counter-drone technology is the need of the hour. DRDO has developed such technology that could provide the armed forces with the capability to swiftly detect, intercept and destroy small drones that pose a security threat. It is claimed that solution consists of a radar system that offers 360-degree coverage with detection of micro drones when they are 4km away, electro-optical/infrared (EO/IR) sensors for detection of micro drones up to 2 km and a radio frequency (RF) detector to detect RF communication up to 3 km and is equipped for both soft kills as well as hard kills.
Hence, the above analysis brings out the need of the application of an international instrument because the technology used in such drone attacks is at an evolving stage and the natural barriers still have an upper hand over be it either flying a pre-programmed path aided by satellite navigation and inertial measurement units (IMUs), or hand controlled to the point of release or impact, both methods have significant limitations as satellite and IMU navigation is prone to errors even when it comes to moderate flight ranges while manual control is subject to the human limitations such as line of sight, visibility as well as technical limitations such as distance estimation of the target, and weak radio links. An example of this could be the Turkish-made Kargu-2 model of killer drone can allegedly autonomously track and kill specific targets on the basis of facial recognition and Artificial Intelligence (AI). As the AI becomes better and better, these drone attacks become more and more terminal.
The recent COVID-19 pandemic is an eye opener for India as well as the world as none of the countries considered the possibility of bio-defenses or made a heavy investment in it even when there was awareness about lethal effects of genetic engineering. Hence, it should be the priority of the government to invest heavily in research and make the development of defensive technologies a national priority else the result of artificially intelligent killer drones would be much more catastrophic.
Russia's National Security Strategy: A Manifesto for a New Era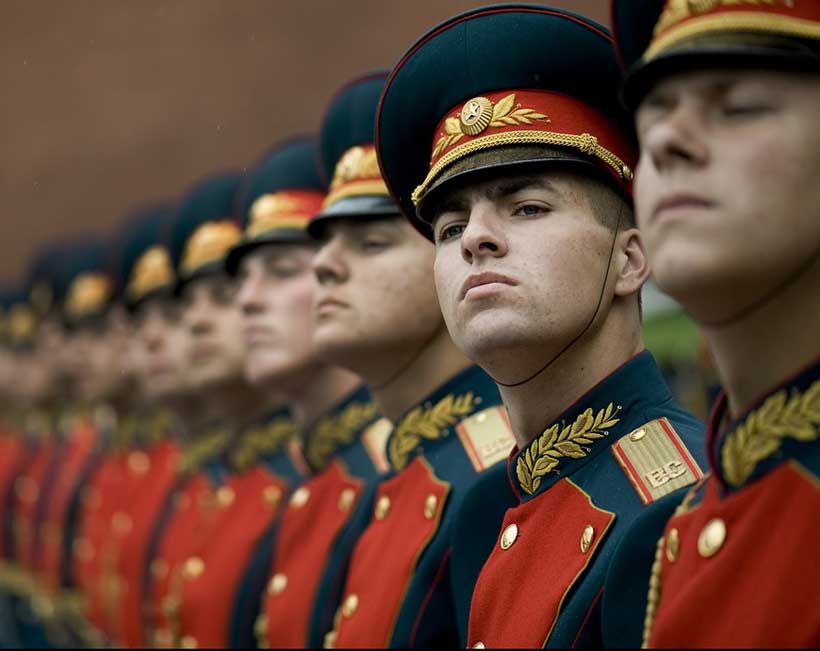 The central feature of the new strategy is its focus on Russia itself. The Russian leadership has every reason right now to turn homeward to address the glaring weaknesses, imbalances, and inequalities of the country's internal situation.
Russia's new, forty-four-page National Security Strategy signed by President Vladimir Putin on July 2 is a remarkable document. It is much more than an update of the previous paper, adopted in 2015. Back then, relations with the West had already sharply deteriorated as a result of the Ukraine crisis, but were still considered salvageable; much of the liberal phraseology inherited from the 1990s was still in use; and the world still looked more or less unified. The current version of arguably the most important Kremlin strategy statement—covering not only national security issues, but a whole range of others, from the economy to the environment, and values to defense—is a manifesto for a different era: one defined by the increasingly intense confrontation with the United States and its allies; a return to traditional Russian values; and the critical importance for Russia's future of such issues as technology and climate.
The strategy lays out a view of a world undergoing transformation and turmoil. The hegemony of the West, it concludes, is on the way out, but that is leading to more conflicts, and more serious ones at that. This combination of historical optimism (the imminent end of Western hegemony) and deep concern (as it is losing, the West will fight back with even more ferocity) is vaguely reminiscent of Stalin's famous dictum of the sharpening of the class struggle along the road to socialism. Economically, Russia faces unfair competition in the form of various restrictions designed to damage it and hold it back; in terms of security, the use of force is a growing threat; in the realm of ethics, Russia's traditional values and historical legacy are under attack; in domestic politics, Russia has to deal with foreign machinations aimed at provoking long-term instability in the country. This external environment fraught with mounting threats and insecurities is regarded as an epoch, rather than an episode.
Against this sobering background, the central feature of the strategy is its focus on Russia itself: its demographics, its political stability and sovereignty, national accord and harmony, economic development on the basis of new technologies, protection of the environment and adaptation to climate change, and—last but not least—the nation's spiritual and moral climate. This inward focus is informed by history. Exactly thirty years ago, the Soviet Union collapsed just as its military power was at its peak, and not as a result of a foreign invasion. Having recently regained the country's great power status and successfully reformed and rearmed its military, the Russian leadership has every reason now to turn homeward to address the glaring weaknesses, imbalances, and inequalities of the country's internal situation.
The paper outlines a lengthy series of measures for dealing with a host of domestic issues, from rising poverty and continued critical dependence on imported technology to the advent of green energy and the loss of the Soviet-era technological and educational edge. This certainly makes sense. Indeed, the recent Kremlin discovery of climate change as a top-tier issue is a hopeful sign that Russia is overcoming its former denial of the problem, along with inordinately exuberant expectations of the promise of global warming for a predominantly cold country. After all, the Kremlin's earlier embrace of digitalization has given a major push to the spread of digital services across Russia.
The strategy does not ignore the moral and ethical aspects of national security. It provides a list of traditional Russian values and discusses them at length. It sees these values as being under attack through Westernization, which threatens to rob the Russians of their cultural sovereignty, and through attempts to vilify Russia by rewriting history. In sum, the paper marks an important milestone in Russia's official abandonment of the liberal phraseology of the 1990s and its replacement with a moral code rooted in the country's own traditions. Yet here, the strategy misses a key point at the root of Russia's many economic and social problems: the widespread absence of any values, other than purely materialistic ones, among much of the country's ruling elite. The paper mentions in passing the need to root out corruption, but the real issue is bigger by an order of magnitude. As each of President Putin's annual phone-in sessions with the Russian people demonstrates—including the most recent one on June 30—Russia is governed by a class of people who are, for the most part, self-serving, and do not care at all for ordinary people or the country, instead focusing single-mindedly on making themselves rich on the job. Money—or rather Big Money—has become that group's top value, and the most corrosive element in today's Russia. Therein lies perhaps the biggest vulnerability of modern Russia.
On foreign policy, the strategy is fairly elliptic, but it gives a hint of what the upcoming Foreign Policy Concept might include. The United States and some of its NATO allies are now officially branded unfriendly states. Relations with the West are de-prioritized and those countries ranked last in terms of closeness, behind former Soviet countries; the strategic partners China and India; non-Western institutions such as the Shanghai Cooperation Organization, BRICS, and the Russia-India-China trio; and other Asian, Latin American, and African countries. In addition to U.S. military deployments and its system of alliances, U.S.-based internet giants with their virtual monopoly in the information sphere, and the U.S. dollar that dominates global finances are also seen as instruments of containing Russia.
Overall, the 2021 Russian National Security Strategy seeks to adapt the country to a still interconnected world of fragmentation and sharpening divisions, in which the main battle lines are drawn not only—and not even mostly—between countries, but within them. Victories will be won and defeats suffered largely on domestic turf. Accordingly, it is the Home Front that presents the greatest challenges, and it is there that the main thrust of government policies must be directed.
From our partner RIAC