Philippines: Investing in Nutrition Can Eradicate the "Silent Pandemic"
The Philippines needs to invest more in programs tackling childhood undernutrition to eliminate what is long considered a "silent pandemic" afflicting many of the country's poor and vulnerable population, according to recent study released today by the World Bank.
Childhood stunting – characterized by prolonged nutritional deficiency among infants and young children– is considered one of the most serious but least-addressed problems in the world and an even more pressing issue in the Philippines, says the report "Undernutrition in the Philippines: Scale, Scope and Opportunities for Nutrition Policy and Programming."
In the Philippines, around 30 percent of children under 5 years of age are stunted – considered high for its level of income and high compared to most of its neighbors. Other countries with similar levels of income have rates of stunting averaging around 20 percent of children under 5 years of age.
The Philippines' rate of stunting places it fifth among countries in the East Asia and Pacific region with the highest stunting prevalence, and among the top ten countries globally with the highest number of stunted children.
Ndiamé Diop, World Bank Country Director for Brunei, Malaysia, Philippines, and Thailand said undernutrition is a critical issue hampering the Philippines' human and economic development.
"Healthy children can do well in school and look forward to a prosperous future as productive members of society, while undernourished children tend to be sickly, learn less, more likely to drop out of school and their economic productivity as adults can be clipped by more 10 percent in their lifetime," said Diop. "Improving the nutrition of all children is key to the country's goals of investing in people and boosting human capital for a more inclusive pattern of economic growth. To achieve that, we need greater coordination among the local and national government units, as well as participation of the private sector and civil society to address this silent pandemic afflicting many poor and vulnerable families."
In some regions, the level of stunting exceeds 40 percent of children under five years of age. This is true in Bangsamoro Region in Muslim Mindanao (BARMM), Mimaropa, Bicol, and Western Visayas. In rural areas, children are more likely to be stunted than their urban counterparts.
Among the primary causes of undernutrition are poor infant and young child feeding practices, ill health, low access to diverse, nutritious foods, inadequate access to health services, unhealthy household environment, and poverty.
According to Nkosinathi Mbuya, World Bank Senior Nutrition Specialist, East Asia and the Pacific Region and lead author of the report, there is only a narrow window of opportunity for adequate nutrition to ensure children's optimal health and physical and cognitive development. It spans the first 1,000 days of life from the day of conception to the child's second birthday, he said.
"Any undernutrition occurring during this period can lead to extensive and largely irreversible damage to physical growth, brain development, and, more broadly, human capital formation," said Mbuya. "Therefore, interventions to improve nutritional outcomes must focus on this age group and women of child-bearing age."
Critical to tackling undernutrition at scale are better and higher levels of nutrition investments as well as adequate domestic financing for nutrition-related programs for vulnerable populations, says the report. Increased direct government funding to and from local government units (LGUs) to deliver on their multisectoral local nutrition action plans to be a priority.
The report suggests several priority recommendations, which if implemented over the next few years can bring about effective and sustainable progress in the Government's efforts to tackle the persistent challenge of undernutrition in the country.
These include securing adequate and predictable financing for nutrition-related programs to achieve nutrition goals; implementing at scale, an evidence-based package of nutrition interventions that should be made available to eligible households in high stunting municipalities; addressing the underlying determinants of undernutrition through a multi-sector effort, and; ensuring that nutrition is one of the key priorities in the agendas of both the executive and legislative bodies in municipalities.
Such a comprehensive effort would require high-level government ownership and leadership at all levels which would facilitate a whole-of government approach to achieving nutrition results, according to the report.
EU joins efforts to address the global water crisis and ensure water security for all by 2050
From tomorrow, at the United Nations Water Conference in New York from 22 to 24 March, the EU will be confirming its strong engagement for global water security by announcing 33 commitments for action starting now. These commitments will underpin the EU vision that by 2050, the world should be resilient to increasing water stress, providing water security for all.
The world is currently facing a water crisis driven by overdemand, mismanagement and the impacts of the triple crisis of climate change, biodiversity loss and pollution. 40% of the world's population live in areas affected by water stress. Water resilience is key to prevent and address the current and future health, food and energy crises.
The UN 2023 Water Conference is the first of its kind in almost 50 years, aiming to mobilise global action for water resilience and security. The EU delegation, led by Commission Vice-President Dubravka Šuica, will be presenting the EU voluntary commitments to the Water Action Agenda – a platform to accelerate global progress on the water-related sustainable development goals. The EU priorities for the conference include:
Ensuring access to safe drinking water and sanitation as a human right;
Protecting and restoring aquatic ecosystems for sustainable development, climate mitigation and adaptation;
Promoting a more integrated approach to the management of water resources across sectors;
Promoting circularity in the use of water for industry, energy and agriculture by increasing water efficiency and water reuse;
Promoting transboundary water cooperation, as a catalyst for peace and security; and
Mobilising public and private finance, research and innovation, and knowledge sharing.
EU commitments
The EU brings together a range of commitments to the Water Action Agenda. They draw on a number of policy actions and EU laws, leading water technologies, as well as extensive support to partner countries on water and sanitation. The EU contributions include:
Supporting the improved access to water and sanitation for 70 million people worldwide;
Securing safe drinking water in the EU and enhancing the availability of tap water in public spaces;
Contributing to the reduction of water use in the EU by setting water-saving standards for products, and developing non-conventional supplies, such as reuse of treated water for agricultural irrigation or desalinisation;
Tackling the pollution of our rivers and oceans, by 50% reduction of pesticides, nutrients, antimicrobials and plastic litter at sea as well as 30% reduction in microplastics;
Increasing research and innovation, citizen engagement and blue investments: the EU as a whole and the EU Member States have committed over € 1.4 billion from 2021-2024 and additional commitments are expected until 2027;
Increasing the restoration of rivers in the EU;
Increasing the resilience of society to floods, droughts and sea level rise, by improving risk management, preparedness, and response;
Reducing greenhouse gas emissions in water management, among others by reducing energy needs of urban wastewater treatment plants;
Improving transboundary water cooperation, supported by Global Gateway investments: EU and Member States have committed over €1.1 billion for transboundary water management in Africa and Central Asia covering 47 countries and 18 major transboundary water basins.
The full list of commitments can be found here.
Background
Safe water is a precondition for human and environment health, and a human right. Water is an indispensable resource for the economy and plays a fundamental role in the fight against climate change.
Yet this vital natural resource is being depleted, polluted and mismanaged. 2.2 billion people still lack access to safe drinking water worldwide, and more than half of the global population does not have access to safe sanitation. 80% of the world's wastewater is discharged untreated directly into the environment. Pressure on both quality and quantity of water is mounting. Across the globe, extended periods of severe drought and massive flooding affect the availability of water for human consumption as well as productivity in agriculture, industry and the energy sector. Water stress contributes to the increasing risk of conflicts and instability.
In the EU, access to safe drinking water and sanitation is high, and water quality is improving overall. At the same time, with the increasing frequency and intensity of droughts and floods the EU is confronted with many water challenges, which require new solutions. The progress in reducing water pollution from agriculture is stalling and most European water bodies are not yet in good status. The conference offers the opportunity to look for common solutions and best practises.
At the conference, the EU will participate in the five interactive dialogues. Together with China, the EU will co-chair the inter-active dialogue "Water for sustainable development".
Global Times: Xi's visit to Russia conveys great significance, injects certainty and positive energy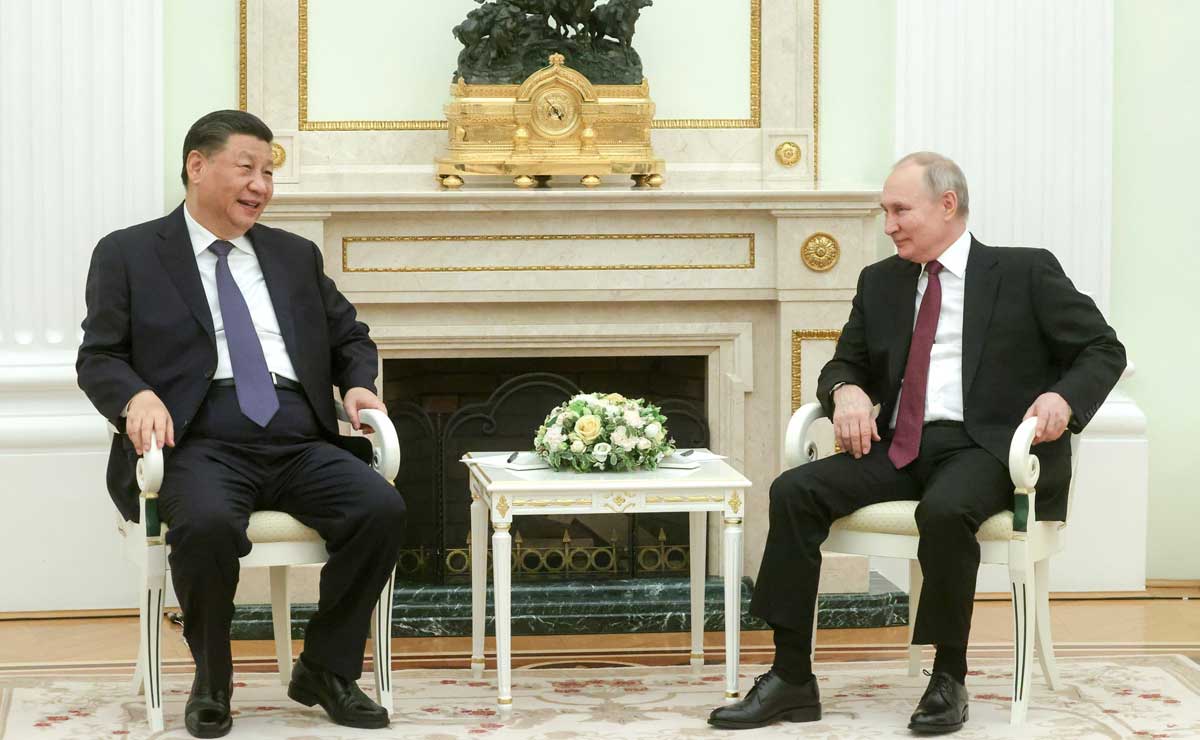 Chinese President Xi Jinping's state visit to Moscow is expected to attract global attention as the visit – the first overseas visit of the Chinese top leader in 2023 following the two sessions – is a trip of friendship, cooperation and peace, writes 'Global Times'.
However, the US and its allies are viewing the upcoming visit through "tinted glasses" by distorting the nature of China-Russia relations, smearing China's possible role as a mediator in the Ukraine crisis and rejecting its calls for a ceasefire in the conflict.
Some Chinese and Russian observers believe that the question is whether the US and the West want a mediator now or they just want the Ukraine crisis to prolong as long as possible, using Ukraine as a pawn to weaken Russia and control Europe while maintaining its hegemony in the world.
Not only is the US worried about the deepening China-Russia relations, it also constantly smears China and rejects China's proposal for peace talks, which shows that Washington does not want peace as it only wants to continue using Ukraine as a tool of weakening Russia and using the Ukraine crisis to engage in bloc-led confrontation, Zhang Hong, an associate research fellow at the Institute of Russian, Eastern European & Central Asian Studies of the Chinese Academy of Social Sciences, told the Global Times.
Although the US and some of its allies are skeptical about China's role and show "growing concerns" over the deepening China-Russia relations, some European countries such as France and Germany, which have been under the shadow of the crisis over the past year, are expecting China to play a bigger role in mediating the conflict, some experts said.
The China-Russia comprehensive strategic partnership of coordination for a new era is based on independent foreign policy, and the regular reciprocal visits of heads of states of Russia and China have been a tradition since mid-1990s said some Chinese and Russian experts.
The Chinese envoy to Russia also viewed such close interactions and exchange of views between the heads of state of the two countries as "the compass and anchor" of the development of bilateral relations.
"President Xi's state visit to Russia this time is a milestone for China-Russia relations in the new era. It will inject a strong impetus into bilateral relations and lead the sustained development of bilateral ties at a high level," Chinese Ambassador to Russia Zhang Hanhui told the Global Times in a recent interview.
Ten years ago, Xi's first overseas visit after being elected as the President was to Russia and during that visit, he elaborated for the first time on building a community of shared future for mankind, Wang Yiwei, director of the Institute of International Affairs at the Renmin University of China, told the Global Times on Sunday. "Ten years later, Xi's first visit after being elected as president will be to Russia, which also fully underscored how much importance China attaches to China-Russia relations in the new era," Wang said, noting that the visit will convey milestone significance, setting an example for a new type of international relations.
"As two permanent members of the UN Security Council, China and Russia are responsible for advancing the course of a multipolar world, rejecting unilateralism and hegemony," Wang said, noting that it's important to enhance strategic coordination with Russia and remain vigilant on Washington to reproduce the Ukraine crisis in Asia, writes 'Global Times'.
The American Thinker: "A prestige and perceptions of US power have dramatically crashed"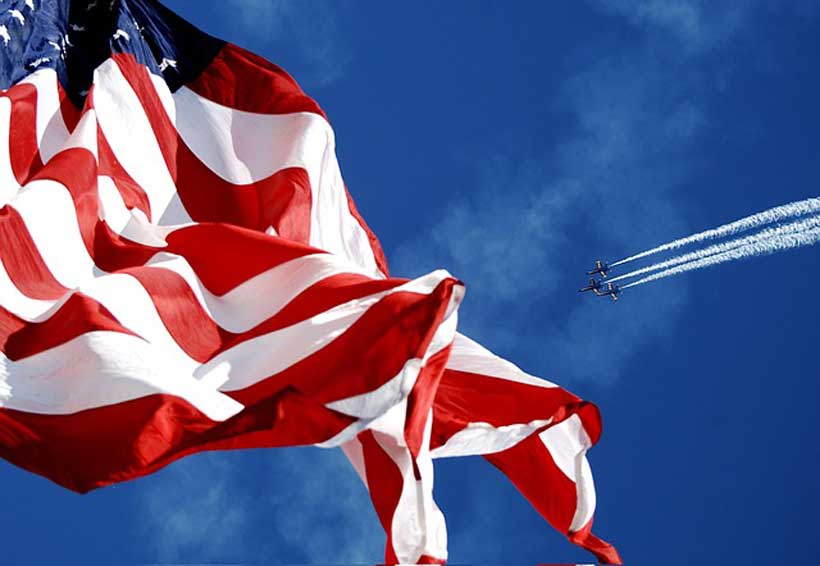 The shocking announcement that China had brought together bitter rivals Shiite Iran and Sunni Saudi Arabia to resume diplomatic relations in a deal negotiated in Beijing is a stunning defeat for America, threatening the basis of our Middle Eastern and world diplomatic power, writes Thomas Lifson at "The American Thinker".
If, as it appears, Saudi Arabia is no longer a reliable ally that can be counted upon to keep the Armageddon-mongering mullahs in Iran at bay while warming up to Israel, then the entire power calculus of the Middle East is shattered.
At a minimum, American prestige and perceptions of our power have dramatically crashed, though our propaganda media are doing their best to prevent the domestic public from understanding this.
The Chinese triumph in the Middle East, pushing aside America as the significant other, is one of the principal, if not the worst, signs of the disaster that the Biden presidency has unleashed. This is very bad news for us, our European and Japanese/Korean/Taiwanese allies dependent on Middle Eastern oil, and Israel.
In trying to comprehend how a catastrophe of this magnitude could have unfolded, I have been searching for explanatory factors. One that, perhaps strangely, didn't occur to me, was the Nordstream pipeline sabotage. Now I strongly suspect, notes Thomas Lifson, that the U.S. or its proxies are responsible for blowing up the pipeline, which (despite our media virtually ignoring this) ranks as the greatest man-made release of CO2 in history, and which has crippled the economy of Germany, our ostensible ally (for now).
One of America's most powerful international weapons is its overwhelming control over the global news ecosystem, and a complete blanket of media silence was soon enforced, causing that huge event to quickly fade from public consciousness.
When someone such as Prof. Jeffrey Sachs mentioned what had probably happened on Bloomberg TV, he was quickly yanked off the air. The information that Sachs imparts and that yank-off moment speaks volumes about the propagandistic "global news ecosystem" and is worth viewing.
Unlike the American public, world leaders and their populations are not prisoners of the "news ecosystem," and, as Sachs points out, many if not most believe that America is not above selling out its own allies. In private, well informed American journalists and others agree.
The suspicion of such perfidy is likely to have weighed heavily on the Saudis, though it was not the sole factor in them turning to China.
There are obviously many long-term factors behind this apparent diplomatic revolution, notably including China's economic rise and its position as the leading purchaser of Middle Eastern oil.
However, I think that the colossal arrogance of our own country, and the extent to which we have increasingly abused and victimized our own allies and vassals over the years must surely have been a huge contributing factor.
One problem with relying too heavily upon the power of your dishonest propaganda is that you may continue to believe in it yourself even after most of the intended targets of your deception have stopped doing so.
A fundamental distrust of our government and the propaganda lines enforced by our media is the only prudent way to approach understanding the realities of the world historical global power competition underway. We know that we are being lied to, but we don't fully understand what the lies are, – stresses Thomas Lifson at "The American Thinker".