Critical Reforms Needed to Reduce Inflation and Accelerate the Recovery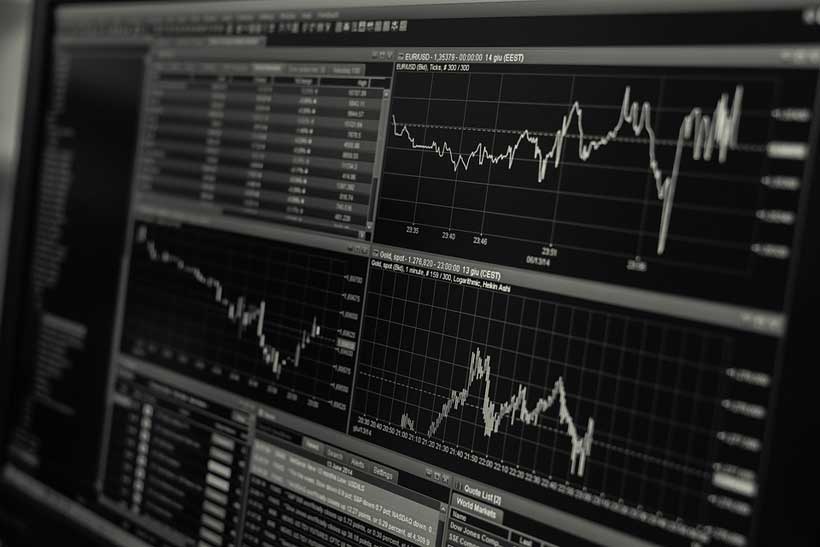 While the government took measures to protect the economy against a much deeper recession, it would be essential to set policy foundations for a strong recovery, according to the latest World Bank Nigeria Development Update (NDU).
The NDU, titled "Resilience through Reforms", notes that in 2020 the Nigerian economy experienced a shallower contraction of -1.8% than had been projected at the beginning of the pandemic (-3.2%). Although the economy started to grow again, prices are increasing rapidly, severely impacting Nigerian households. As of April 2021, the inflation rate was the highest in four years. Food prices accounted for over 60% of the total increase in inflation. Rising prices have pushed an estimated 7 million Nigerians below the poverty line in 2020 alone.
The report acknowledges notable government's policy reforms aimed at mitigating the impact of the crisis and supporting the recovery; including steps taken towards reducing gasoline subsidies and adjusting electricity tariffs towards more cost-reflective levels, both aimed at expanding the fiscal space for pro-poor spending. In addition, the report highlights that both the Federal and State governments cut nonessential spending and redirected resources towards the COVID-19 response. At the same time, public-sector transparency has improved, in particular around the operations of the oil and gas sector.
The report however, notes that despite the more favorable external environment, with recovering oil prices and growth in advanced economies, a failure to sustain and deepen reforms would threaten both macroeconomic sustainability and policy credibility, thereby limiting the government's ability to address gaps in human and physical capital which is needed to attract private investment.
"Nigeria faces interlinked challenges in relation to inflation, limited job opportunities, and insecurity", said Shubham Chaudhuri, the World Bank Country Director for Nigeria. "While the government has made efforts to reduce the effect of these by advancing long-delayed policy reforms, it is clear that these reforms will have to be sustained and deepened for Nigeria to realize its development potential."
This edition of the Nigeria Development Update proposes near-term policy option organized around three priority objectives:
Reduce inflation by implementing policies that support macroeconomic stability, inclusive growth, and job creation;
Protect poor households from the impacts of inflation;
Facilitate access to financing for small and medium enterprises in key sectors to mitigate the effects of inflation and accelerate the recovery.
"Given the urgency to reduce inflation amidst the pandemic, a policy consensus and expedite reform implementation on exchange-rate management, monetary policy, trade policy, fiscal policy, and social protection would help save lives, protect livelihoods, and ensure a faster and sustained recovery" said Marco Hernandez, the World Bank Lead Economist for Nigeria and co-author of the report.
In addition to assessing Nigeria's economic situation, this edition of the NDU also discusses how the COVID-19 crisis has affected employment; how inflation is exacerbating poverty in Nigeria; how reforming the power sector can ignite economic growth; and how Nigeria can mobilize revenues in a time of crisis.
Post-COVID-19, regaining citizen's trust should be a priority for governments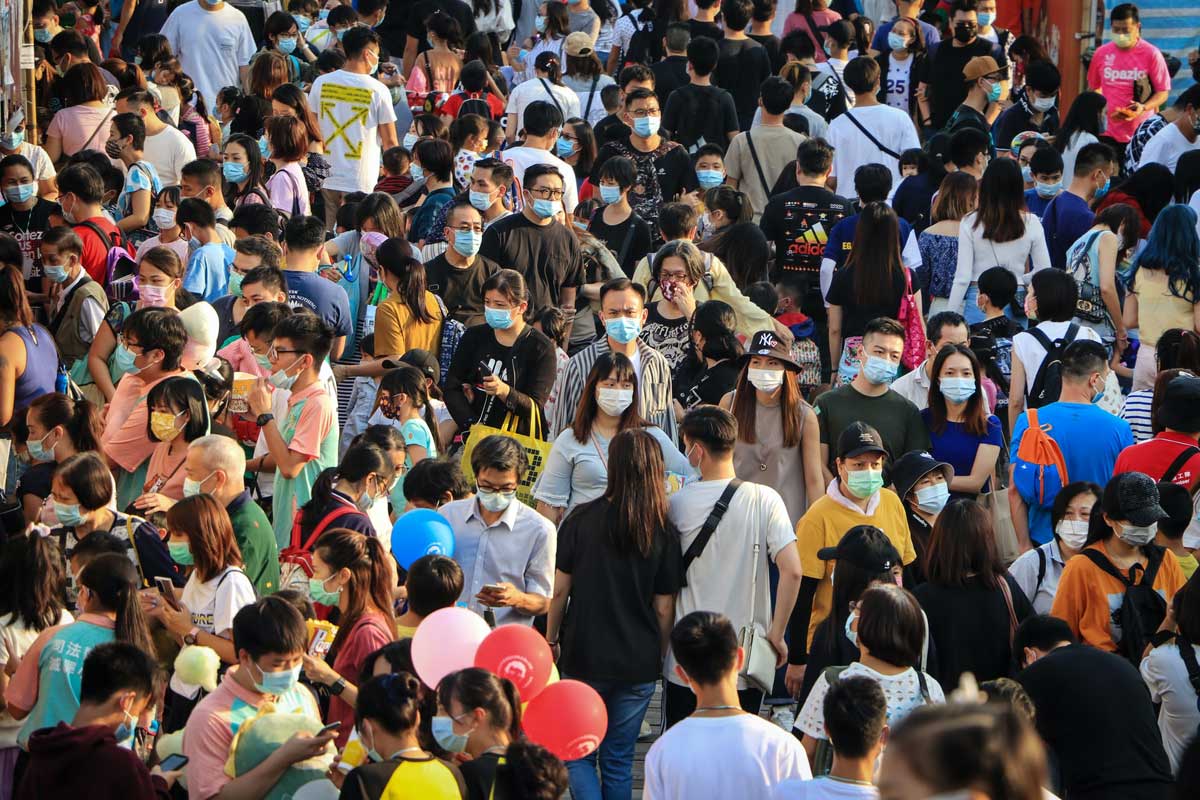 The COVID-19 crisis has demonstrated governments' ability to respond to a major global crisis with extraordinary flexibility, innovation and determination. However, emerging evidence suggests that much more could have been done in advance to bolster resilience and many actions may have undermined trust and transparency between governments and their citizens, according to a new OECD report.
Government at a Glance 2021 says that one of the biggest lessons of the pandemic is that governments will need to respond to future crises at speed and scale while safeguarding trust and transparency. "Looking forward, we must focus simultaneously on promoting the economic recovery and avoiding democratic decline" said OECD Director of Public Governance Elsa Pilichowski. "Reinforcing democracy should be one of our highest priorities."
Countries have introduced thousands of emergency regulations, often on a fast track. Some alleviation of standards is inevitable in an emergency, but must be limited in scope and time to avoid damaging citizen perceptions of the competence, openness, transparency, and fairness of government.
Governments should step up their efforts in three areas to boost trust and transparency and reinforce democracy:
Tackling misinformation is key. Even with a boost in trust in government sparked by the pandemic in 2020, on average only 51% of people in OECD countries for which data is available trusted their government. There is a risk that some people and groups may be dissociating themselves from traditional democratic processes.
It is crucial to enhance representation and participation in a fair and transparent manner. Governments must seek to promote inclusion and diversity, support the representation of young people, women and other under-represented groups in public life and policy consultation. Fine-tuning consultation and engagement practices could improve transparency and trust in public institutions, says the report. Governments must also level the playing field in lobbying. Less than half of countries have transparency requirements covering most of the actors that regularly engage in lobbying.
Strengthening governance must be prioritised to tackle global challenges while harnessing the potential of new technologies. In 2018, only half of OECD countries had a specific government institution tasked with identifying novel, unforeseen or complex crises. To be fit for the future, and secure the foundations of democracy, governments must be ready to act at speed and scale while safeguarding trust and transparency.
Governments must also learn to spend better, according to Government at a Glance 2021. OECD countries are providing large amounts of support to citizens and businesses during this crisis: measures ongoing or announced as of March 2021 represented, roughly, 16.4% of GDP in additional spending or foregone revenues, and up to 10.5% of GDP via other means. Governments will need to review public spending to increase efficiency, ensure that spending priorities match people's needs, and improve the quality of public services.
Sweden: Invest in skills and the digital economy to bolster the recovery from COVID-19
Sweden's economy is on the road to recovery from the shock of the COVID-19 crisis, yet risks remain. Moving ahead with a labour reform to facilitate adaptation in a fast-changing economic environment, and investing in digital skills and infrastructure, will be crucial to revive employment and build a sustainable recovery, according to the latest OECD Economic Survey of Sweden.
The pandemic triggered a severe recession in Sweden, despite mild distancing measures and swift government action to protect people and businesses. GDP fell by less than in many other European economies in 2020, thanks to reinforced short-time work, compensation to firms for lost revenue and measures to prop up the financial system, but unemployment still rose sharply. Solid public finances provided room for further stimulus in 2021 to buttress the recovery.
The Survey recommends maintaining targeted support to people and firms until the pandemic subsides, then focusing on strengthening vocational training and skills and increasing investment in areas like high-speed internet and low-carbon transport. Addressing regional inequality, which is low but rising, should also be a priority as the recovery takes hold.
The Survey shows that Sweden has been among the most resilient OECD countries in the face of a historic shock. Yet, like other economies, it faces challenges from demographic changes and the shift to green, digital economies. Investments in education and training, and labour reforms along the lines negotiated by the social partners, will support job creation and strengthen economic resilience. Building on Sweden's leadership in digital innovation and diffusion will also be key for driving productivity.
After a 3% contraction in 2020, interrupting several years of growth, the Survey projects a rebound in activity with 3.9% growth in 2021 and 3.4% in 2022 as industrial production resumes and exports recover. The recovery in world trade is bolstering the Swedish economy, however the country remains vulnerable to potential disruptions in global value chains.
The pandemic has aggravated a mismatch in Sweden's job market, with unfilled vacancies for highly qualified workers coinciding with high unemployment for low-skilled workers and immigrants. The public employment service needs strengthening to provide better support to jobseekers, including immigrants and women, and labour policies should strike the right balance between supporting businesses and workers and supporting transitions away from declining businesses towards growing sectors.
A rising share of youths and older people in the population, especially in remote areas, is affecting the finances of local governments, which provide the bulk of welfare services. Strengthening local government budgets and ensuring equal welfare provision across the country will require providing tax income to poorer regions more efficiently and raising the economic growth potential across regions through investments in innovation. Improving coordination between government entities and reinforcing the role of universities in local economic networks would help achieve that aim.
Fewer women than men will regain work during COVID-19 recovery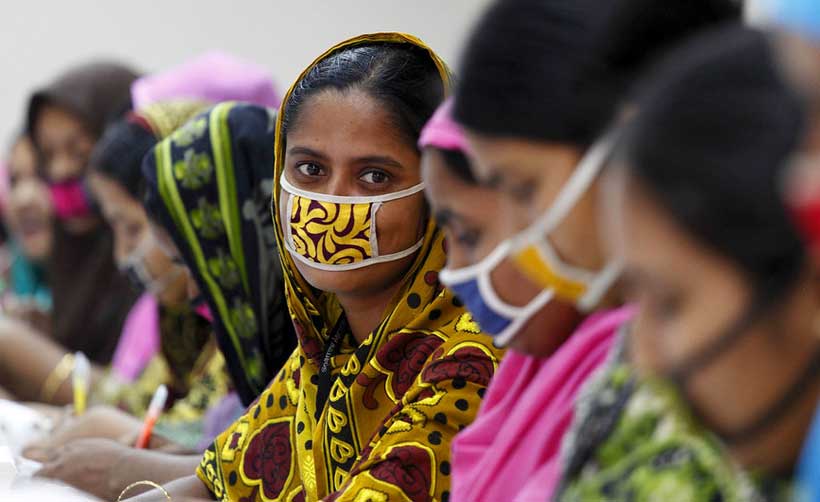 Fewer women will regain jobs lost to the COVID-19 pandemic during the recovery period, than men, according to a new study released on Monday by the UN's labour agency.
In Building Forward Fairer: Women's rights to work and at work at the core of the COVID-19 recovery, the International Labour Organization (ILO) highlights that between 2019 and 2020, women's employment declined by 4.2 per cent globally, representing 54 million jobs, while men suffered a three per cent decline, or 60 million jobs.
This means that there will be 13 million fewer women in employment this year compared to 2019, but the number of men in work will likely recover to levels seen two years ago.
This means that only 43 per cent of the world's working-age women will be employed in 2021, compared to 69 per cent of their male counterparts.
The ILO paper suggests that women have seen disproportionate job and income losses because they are over-represented in the sectors hit hardest by lockdowns, such as accommodation, food services and manufacturing.
Regional differences
Not all regions have been affected in the same way. For example, the study revealed that women's employment was hit hardest in the Americas, falling by more than nine per cent.
This was followed by the Arab States at just over four per cent, then Asia-Pacific at 3.8 per cent, Europe at 2.5 per cent and Central Asia at 1.9 per cent.
In Africa, men's employment dropped by just 0.1 per cent between 2019 and 2020, while women's employment decreased by 1.9 per cent.
Mitigation efforts
Throughout the pandemic, women faired considerably better in countries that took measures to prevent them from losing their jobs and allowed them to get back into the workforce as early as possible.
In Chile and Colombia, for example, wage subsidies were applied to new hires, with higher subsidy rates for women.
And Colombia and Senegal were among those nations which created or strengthened support for women entrepreneurs.
Meanwhile, in Mexico and Kenya quotas were established to guarantee that women benefited from public employment programmes.
Building forward
To address these imbalances, gender-responsive strategies must be at the core of recovery efforts, says the agency.
It is essential to invest in the care economy because the health, social work and education sectors are important job generators, especially for women, according to ILO.
Moreover, care leave policies and flexible working arrangements can also encourage a more even division of work at home between women and men.
The current gender gap can also be tackled by working towards universal access to comprehensive, adequate and sustainable social protection.
Promoting equal pay for work of equal value is also a potentially decisive and important step.
Domestic violence and work-related gender-based violence and harassment has worsened during the pandemic – further undermining women's ability to be in the workforce – and the report highlights the need to eliminate the scourge immediately.
Promoting women's participation in decision-making bodies, and more effective social dialogue, would also make a major difference, said ILO.