Uzbekistan Continues to Modernize its Tax Administration System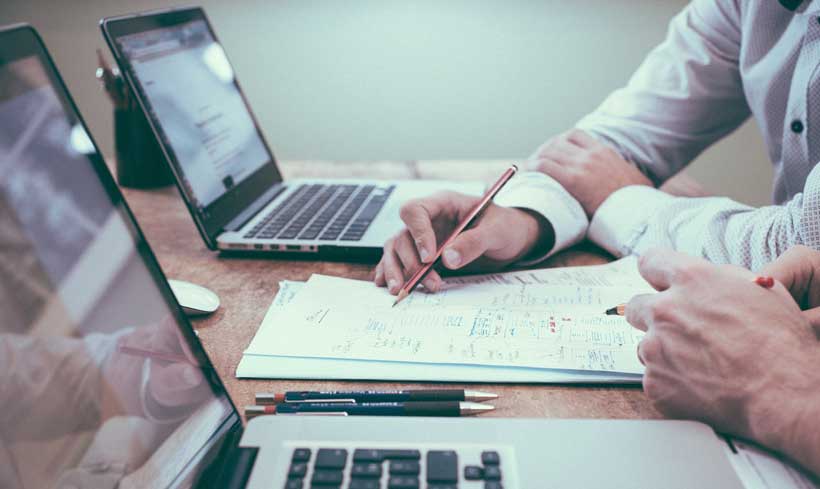 The World Bank's Board of Executive Directors approved today the Tax Administration Reform Project in Uzbekistan, which is designed to improve the operational efficiency and effectiveness of the State Tax Committee (STC) and deliver better services to local taxpayers.
The project will be supported by a $60 million concessional credit from the International Development Association (IDA), with financing provided to the Government at a very low-interest rate and a repayment period of 30 years.
"The Government of Uzbekistan has prioritized reforms in the tax administration system to create a better business and investment environment. The new project will help the STC improve its work in the interest of taxpayers," said Marco Mantovanelli, World Bank Country Manager for Uzbekistan. "In particular, the project will allow to broaden the tax base, leading to a reduction in the informal sector of the economy, which is estimated to be around 50% of GDP; to increase tax revenues; and to help firms and companies create new jobs, benefiting from a more efficient tax administration system."
The project includes three key components directed at improving the STC's operational, institutional, technological and human resource capacities, and promoting voluntary compliance across Uzbekistan.
Component 1 will invest in automating the STC's core tax administration business processes. This includes developing the STC's new tax management information system to reduce paperwork and simplify the process of paying taxes by businesses and individuals countrywide; upgrading hardware and technological infrastructure; creating a new data center for the STC; and improving governance and the planning capacity of the STC's IT department.
Component 2 will assist with designing and implementing measures to reduce the informal sector of the economy. This includes improving the STC's enforcement capabilities to detect and discourage tax evasion; encouraging businesses to stay out of the shadows, including through the use of non-tax incentives; and developing cooperative relationships with the private sector, including through designing new or simplified tax policies and procedures and building partnerships to change taxpayers' behavior.
Component 3 aims to strengthen the STC's human resource and institutional capacities to attract, develop, and retain skilled and knowledgeable tax officials. This includes improving STC's human resources management policies and building capacity through the continuous professional development of tax officials.
European Innovation Council announces new wave of start-up champions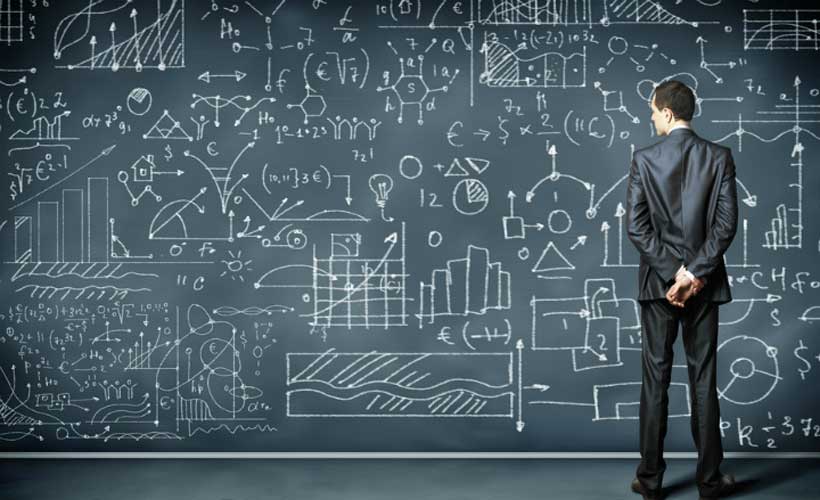 The European Commission's European Innovation Council has selected 65 innovative start-ups and SMEs to receive €363 million of funding for breakthrough innovations. Each company will receive a combination of grant financing and equity investment of up to €17 million to develop and scale up their ground-breaking innovations in healthcare, digital technologies, energy, biotechnology, space and other. This is the first batch of companies that will be funded under the fully-fledged European Innovation Council (EIC) Accelerator.
Mariya Gabriel, Commissioner for Innovation, Research, Culture, Education and Youth, said: "The EIC Accelerator is a unique European funding instrument of the European Innovation Council. It supports the development of top-class innovations through crowding-in private investors and offers a portfolio of services to support their scaling-up. With the European Innovation Council we aim to bring Europe to the forefront of innovation and new technologies, by investing in new solutions for the health, environmental and societal challenges we are facing."
The companies were selected following a new two-step process, introduced under Horizon Europe. Applications are rigorously assessed by external experts and followed by an interview with a jury of experienced investors and entrepreneurs. Among the companies selected are:
Dutch Sensius BV that developed a thermotherapy system to treat the head and neck cancer without negative side effects;
French Alice & Bob that invented a new type of self-correcting quantum hardware to build the world's first fault-tolerant commercial quantum computers;
Lithuanian UAB INOVATYVI MEDICINA that developed a smart, sensory, tele-operated robotic system, which allows an endovascular procedure to be performed without exposure to harmful X-rays;
Norwegian Bluegrove AS that introduced the most advanced salmon welfare monitoring and prediction solution to take care of fish welfare.
The 65 successful companies are established in 16 countries. The demand for equity financing through the new EIC Fund was particularly high, with 60 out of the 65 companies. This means that €227 million out of the total €363 million are expected to be in the form of investment component.
Background
The EIC Accelerator offers start-ups and SMEs grants of up to €2.5 million combined with equity investments through the EIC Fund ranging from €0.5 to €15 million. In addition to financial support, all projects benefit from a range of Business Acceleration Services that provide access to leading expertise, corporates, investors and ecosystem actors.
The EIC was launched in March 2021 as a major novelty under the Horizon Europe programme, and following a successful pilot phase between 2018 and 2020. It has a budget of over €10 billion of which approximately €1.1 billion is available in 2021 for the EIC Accelerator. The majority is open to breakthrough innovations in any field, while €495 million is earmarked for Strategic Health and Digital technologies and Green Deal solutions.
There were two rounds of direct equity investments under the EIC Pilot earlier this year, in January and in June, with 111 highly innovative start-ups and SMEs receiving more than €500 million to scale up breakthrough innovations. Among them there were two 'unicorn' companies.
A new start-up friendly application process has been introduced this year, under Horizon Europe, where companies can submit their ideas at any time for an immediate fast assessment. Successful candidates are invited to prepare a full application with the help of free business coaching. The full applications are then evaluated at regular cut-off dates approximately every 3 months. Since March over 4,000 start-ups and SMEs have sent their ideas, of which 801 presented full applications to the first cut-off on 16 June 2021 and a further 1098 to the second cut-off on 6 October, which are now being assessed. The results of this second batch of EIC Accelerator companies will be announced by the end of the year and the next cut-off date is expected in the beginning of 2022.
Why Traders Should Never Miss Forex Trading Investment Opportunities
Trading forex is a great opportunity to make money if you know how to do it right. Some of the top forex traders are often asked about tactics and tricks they use that have helped them to make great profits. Investment opportunities can be fully used only when you know how to turn such opportunities into profit.
What does it take to turn investment opportunities into trading profits? Here are some things which you can do to make a difference and have helped several people in making profits in the long run.
A Strong Trading Plan:
Ask any successful trader and you will be told that a trading plan is of utmost importance. One needs to plan quite systematically before trading or when one starts trading. This trading plan usually has a strategy which is followed with great caution. This trading strategy should also be tested, and adjustments made accordingly. If everything goes well, the strategy can be repeated whenever any opportunity comes along.
Managing Risk:
Capital management is an essential part of forex trading success. If any trader doesn't know how to manage risks, the trader will not be able to make it long. No matter how lucrative the investment opportunities seem to be, a trader should not trade money which the person cannot afford to lose. It is extremely important to ensure that the risks are sensible because that will keep him going.
The Importance of Being a patient Trader:
If you wish to earn in the long run, you need to be patient. It does take time to develop any currency trading plan. It also takes time to develop different skills. Thus, any trader needs to wait for the right opportunities. If a trader hurries or rushes, the decision can be wrong which will affect trading.
The Mind has to be Clear:
Experts reveal that success and failure often depend on the mindset of the individual. If the trading psychology of the trader is not as it should be, profitability will become a distant dream. However, the sad part is that most traders do not consider this as a fundamental truth. There are many expert traders who do meditation or yoga so that they ensure that they have a healthy mind.
Disciplined Actions:
To be successful in any sphere of life, one needs to be disciplined and exercise caution. For a successful trading career, a trader should be consistent and should be learning regularly so that mistakes can be avoided. If a trader lacks discipline, it may lead to trading errors which will result in losses in the future.
Trading Journal Can Help:
There are many experts who suggest the use of trading journals. Such smart traders work as record keepers which helps them in future. For example, when they win a trade, they have everything recorded in the journal. Thus, they are aware how they are winning and why they are winning. Thus, this way they are aware of the strategies that can help them in winning trades and the strategies which can cause them losses.
If any trader can take note of all details such as different conditions for entry and exit, it helps in trades and targets.
Overtrading Can be Risky
At times traders are tempted to overtrade with the hope of making more profits. However, experts believe that overtrading should be avoided because it leads to trading mistakes and errors. Thus, traders need to ensure that they are patient and do not do things that will make it risky.
Thus, investment decisions should be made wisely and cautiously.
Mongolia Shows Improvement in Management of Public Finances
Mongolia's management of public finances has improved, but further reforms are needed in some areas to achieve international best practice standards, a recent
World Bank assessment finds.
The recently completed Public Expenditure and Financial Accountability (PEFA)report, which assessed the performance of Mongolia's public financial management system against international benchmarks, concluded that Mongolia scored well in relation to access to public information, the budget preparation process, financial data integrity, and external audit. In the application of international accounting standards, fiscal risk management, medium-term budgeting, and the use of performance evaluation to enhance government service delivery, further reforms are needed to enhance fiscal discipline, ensure resources are allocated as intended, and improve service delivery, the report found.
"Public Expenditure and Financial Accountability assessment provides an excellent foundation for Mongolia to measure its progress in driving improvement in its public financial management," said Andrei Mikhnev, World Bank Country Manager for Mongolia. "The current report will also be used to assess the success of our current programs for supporting effective governance in Mongolia and in designing future programs."
"The European Union and Mongolia have a long-term and broad partnership. The report demonstrates Mongolia's willingness to further improve the management of its public finances," said Ambassador-designate Axelle Nicaise, Head of Delegation of the European Union to Mongolia. "The EU will continue to assist Mongolia in its public financial management reform agenda, also with our budget support program".
Mongolia has gradually undertaken reforms to strengthen fiscal discipline and the public financial management system, the report notes. The first phase of reforms between 2003 and 2008 established the basic elements of the system, including strengthening internal controls, cash management, and accounting and reporting. The second phase of reforms between 2008 and 2011 included improvements in fiscal policy, budget planning, and decentralization of roles and resources to subnational governments. More recently, Mongolia has been pursuing a number of initiatives to improve macro-fiscal management and government service delivery.
The report assesses reform progress over the last 5 years. Of the 31 indicators in the assessment framework, 12 indicators show improvement, 13 indicators are unchanged, and three have deteriorated.
The greatest gains since a 2015 assessment were in the areas of budget credibility, the predictability and control of budget execution, revenue administration processes, budget release processes, cash and debt recording, and payroll controls. Comprehensiveness and transparency, policy-based budgeting, accounting and reporting, and external scrutiny and audit were elements of public financial management that remained relatively consistent over time.
"The World Bank congratulates the institutions involved in the progress made to enhance public finance governance." said Alma Kanani, World Bank Governance Practice Manager for East Asia and the Pacific. "It is very good to see that the government's continuous commitment to reforms is producing results."
The assessment was made possible with financing from the EU-funded Strengthening Governance in Mongolia Project. The publication of the report coincides with a planned review and update of the public financial management reform strategy and action plan, and the assessment will provide an important input to the design of future reforms to further strengthen fiscal governance and public financial management.