Since 2017 when Donald Trump took office, the "liberal international order" erected in 1991 has been under serious challenges raised by the United States' relative decline, the Trump administration's isolationist policy, and on top of that, the outbreak of COVID-19. Indeed, this order is greatly plagued, which is evidenced by its dysfunction. Against this backdrop, its endurance in the upcoming time is questionable. Nevertheless, the liberal international order has not collapsed yet. It will even revive, and endure in the post-pandemic era.
The victory of Biden
Notwithstanding facing great threats, the liberal international order is far from crumbling. On the contrary, it is gradually reviving. In the Western world, countries are making effort to reform their order that is on the verge of collapse. This is true in the US – the world democracy's leader. Joe Biden's victory against Donald Trump may be a positive signal for the US and the global democracy. As a strong advocate for values including democracy, multilateralism and international trade, at no doubt, President Biden will be opposite to Trump in his policy, both domestic and foreign ones. Indeed, during his first 100 days, Mr.Biden has implemented some meaningful things. Regarding the pandemic, he has a stricter approach than his predecessor's: Mandatory mask wearing, a $1.9-trillions bill, historical vaccination campaign, to name a few. All of Biden's actions have been so far effective, when the new cases and deaths are steadily declining, and the number of vaccinated people is substantially high. This lays a foundation for Biden to reinvigorate his country's ruined democracy and governance system, as his efficiency in countering COVID-19 may help him regain American people's trust on the future of American democracy.
In terms of foreign policy, President Biden has some radical changes compared to that of Trump, which might be favorable to the Western world. At first glance, Biden embraces multilateralism much more than his predecessor, with the hope of saving the American global leadership. He supports Washington's participation in international institutions, which is illustrated by the rejoining of WHO, Paris Agreement and several multilateral commitments. In tandem with this, Biden values the US' alliances and strategic partnership as vital instruments for the US' hegemony. Unlike Trump's transactional approach, Biden prioritizes early and effective engagement with allies to tackle regional and global issues, especially major ones like NATO, G7. In Asia, he also seeks for further cooperation with traditional allies such as Japan, Australia, New Zealand and deepening partnership with Vietnam, Singapore, India and ASEAN countries.
More importantly, President Biden's policies towards the US' competitors and "rogue states" are far different from Trump's. Granted, despite seeing China as the biggest threat to the American global leadership, Biden adopts a more flexible and multilateral policy. His administration looks to cooperate and compete with China, which implies a different trajectory of the US-China relationship in the upcoming time. Additionally, as noted above, instead of unilaterally escalating tensions with China as Trump did, Biden has been forging relations with traditional and potential Asian allies to contain China together, given China's increasing assertiveness. With regard to Iran, Washington is now working on the Iran Nuclear Deal with other six parties, promising a potentially positive future on the relations of Iran with the US and the West. The bottom line is, a radical change in Biden's foreign policy will be a clear message to the world that the US will still try to save the liberal international order and make this world safer for democracy.
The European Union is recovering
Things are happening in the same pattern in Europe. European leaders are also closely cooperating, both inside and outside the bloc, to defeat COVID-19. That said, they are ardently supporting multilateralism. So far, the EU has spent billions of dollars in vaccine development as well as humanitarian support, demonstrating its solidarity in the battle against COVID-19. As such, if EU leaders can successfully lead their bloc out of the current crisis, they can reform this currently plagued institution in the post-pandemic era. Not only seeking further intra-bloc cooperation, but also European leaders are working with other major actors around the world to substantiate the global battlefront against COVID-19. Recently, German Chancellor Angela Merkel urged her country and China to jointly develop COVID's vaccine in an open, transparent way, and to a further extent, maintain good and stable bilateral partnership, regardless of two sides' differences.
Similarly, the EU has been putting the Transatlantic relationship among the priorities of its foreign policy agenda. After Biden's election, the European Commission has proposed refreshing the US-EU alliance and establishing a Transatlantic Trade and Technology Council, being seen as an informal tech alliance with the US to prevent China from dominating this critical sector. The Transatlantic relationship is perhaps one of the pillars for the liberal international order, given its long history and its contribution to maintain the global stability. In the last decades, this axis has been damaged by numerous issues, from economic to security, which is one of the main causes for the decline of liberal international order. Thus, a fresh Transatlantic relationship is conducive to the re-emergence of this order. In this respect, the EU's effort to strengthen the Transatlantic alliance, despite being questionable in terms of feasibility and outcome, is still paving the way for reinvigorating of liberal international order. More notably, the most recent G7 Summit has illustrated the Western's solidarity, when there is a convergence in most issues related to global governance and maintaining the Western-based order. This may be a harbinger of the liberal international order's revival, at least in a foreseeable future.
Non-Western world is struggling
The dynamics outside the Western world is also changing in a more favorable direction. Many non-Western countries, once were effective in combating against the pandemic, are now struggling with a greater threat. Taiwan, in spite of being praised as one of the most successful states in the battle against COVID-19, is currently facing another wave of pandemic when the new cases in this island are surging recently. Other successful stories, let us say Thailand, Japan or South Korea, are questionable of maintaining their momentum in preventing the virus, showcased by their relatively inefficiency during this new wave, in implementing strong measures and getting their people vaccinated. This raises question about these countries' model of governance, which was used to be praised as a better alternative for a plagued, dysfunctional Western one, thanks to its merits in helping those above-mentioned states contain COVID-19.
Major non-Western blocs are in the midst of COVID-19 crisis as well. The clearest example is the BRICS. Except China, all other countries in this bloc have been tremendously suffering from the pandemic. Due to this, they are far from being recovered quickly. This failure in dealing with the virus undermines the bloc's previous effort in establishing its position as a major, effective one, not to mention building a new, non-Western international order. This is also the case with ASEAN, as the organization was sharply divided by COVID-19. There are countries doing well with controlling the pandemic such as Vietnam, Singapore, but the Philippines and Indonesia are unable to do so, making this bloc suffering from institutional sclerosis without having any coherent COVID-19 policy. Therefore, non-Western blocs and countries are far from being more efficient than Western ones, implying they are unable to come up with any better international orders than the current liberal international one.
More importantly, Western values underpinning the liberal international order are universal. This is noteworthy when arguing for the long-lasting of Western order, as its existence and endurance mainly hinge on the universality of Western values. These values have been embraced by many countries for a very long time. Hence, despite being deteriorated in recent years, they cannot be easily changed. On the other hand, non-Western values are also not as highly embraced as Western ones. China, desiring to topple the US, is initiating numerous projects and agreements to spread its values around the world, making the world less Western and more Chinese/Asian. Nonetheless, Beijing has yet achieved any remarkable achievements in making their values more widespread and embraced by the rest of the world. Even worse, its image has been tarnished due to its rising assertiveness. Its projects in developing countries, especially BRI-related projects, have been notorious for a large number of problems related to environment or local corruption, and it is raising strategic uncertainty in the region by its increasing militarization, particularly on the South China Sea. These movements have turned China into a "malevolent" major power, hindering its process of disseminating and socializing its values to the world.
It is also worth noting that although Western values have declined, they have been proven to be benevolent for this world. Most recently, it is Western countries that have successfully developed good COVID-19 vaccines to save themselves and save the world from this unprecedented health crisis. Non-Western countries, for instance China and Russia, have their own vaccines, but they are not as welcome as other developed countries in the West in the vaccine race, because their vaccines are relatively less effective than Western-produced ones. Democracy, liberty, lassaiz faire are values that help Western countries or ones embrace such things able to produce massive amount of effective vaccines, and more broadly to develop a strong science and technology foundation. Producing and distributing vaccine for the rest of the world would make the West become a savior, which is good for saving the liberal international order.
Without doubt, the liberal international order has been in its worst time since 1991 when it reached its heyday. However, thanks to its merits, the liberal international order will not die. Instead, most countries will jointly save it, because they have been benefitting from this order for a long time, and will be so in the future. The order's founding members are recovering, and cooperating closely to reform it, as well as there are no better international orders that can replace the existing one. Given these circumstances, the liberal international order would re-emerge as a dominant form of ordering this world after the pandemic, and would be perpetuated.
As Refugees Flee Central America, the Mexican Public Sours On Accepting Them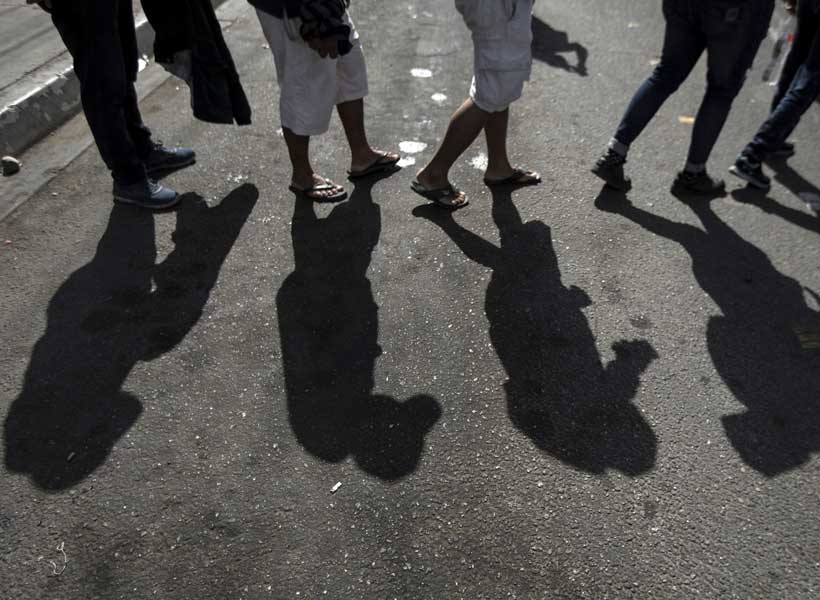 Authors: Isabel Eliassen, Alianna Casas, Timothy S. Rich*
In recent years, individuals from Central America's Northern Triangle (El Salvador, Guatemala, and Honduras) have been forced out of their home countries by extreme poverty and gang violence. While initial expectations were that the Lopez Obrador administration would be more welcoming to migrants, policies have slowly mirrored those of his predecessor, and do not seem to have deterred refugees. COVID-19 led to a decrease in refugees arriving in Mexico, and many shelters in Mexico closed or have limited capacity due to social distancing restrictions. Now that the COVID-19 situation has changed, arrivals could increase again to the levels seen in late 2018 or 2019, with overcrowded refugee centers lacking in medical care as potential grounds for serious COVID-19 outbreaks.
Mexico increasingly shares a similar view as the US on this migration issue, seeking ways to detain or deport migrants rather than supporting or protecting them. For instance, Mexico's National Immigration Institute has been conducting raids on freight trains to find and detain migrants. Public opinion likely shapes these policies. In the US, support for allowing migrants into the country appeared to increase slightly from 2018 to 2019, but no significant majority emerges. Meanwhile, Mexican public opinion increasingly exhibits anti-immigrant sentiments, declining considerably since 2018, with a 2019 Washington Post poll showing that 55% supported deporting Central Americans rather than providing temporary residence and a 2019 El Financiero poll finding 63% supportive of closing to border to curb migration.
New Data Shows the Mexican Public Unwelcoming
To gauge Mexican public opinion on refugees, we conducted an original web survey June 24-26 via Qualtrics, using quota sampling. We asked 625 respondents to evaluate the statement "Mexico should accept refugees fleeing from Central America" on a five-point Likert scale from strongly disagree to strongly agree. For visual clarity, we combined disagree and agree categories in the figure below.
Overall, a plurality (43.84%) opposed accepting refugees, with less than a third (30.08%) supportive. Broken down by party affiliation, we see similar results, with the largest opposition from the main conservative party PAN (52.90%) and lowest in the ruling party MORENA (41.58%). Broken down by gender, we find women slightly more supportive compared to men (32.60% vs. 27.04%), consistent with findings elsewhere and perhaps acknowledgment that women and children historically comprise a disproportionate amount of refugees. Regression analysis again finds PAN supporters to be less supportive than other respondents, although this distinction declines once controlling for gender, age, education and income, of which only age corresponded with a statistically significant decline in support. It is common for older individuals to oppose immigration due to generational changes in attitude, so this finding is not unexpected.
We also asked the question "On a 1-10 scale, with 1 being very negative and 10 very positive, how do you feel about the following countries?" Among countries listed were the sources of the Central American refugees, the three Northern Triangle countries. All three received similar average scores (Guatemala: 4.33, Honduras: 4.05, El Salvador: 4.01), higher than Venezuela (3.25), but lower than the two other countries rated (US: 7.71, China: 7.26) Yet, even after controlling for general views of the Central American countries, we find the public generally unsupportive of accepting refugees.
How Should Mexico Address the Refugee Crisis?
Towards the end of the Obama administration, aid and other efforts directed at resolving the push factors for migration in Central America, including decreasing violence and limiting corruption, appeared to have some success at reducing migration north. President Trump's policies largely did not improve the situation, and President Biden has begun to reverse those policies and re-implement measures successful under Obama.
As discussed in a meeting between the Lopez Obrador administration and US Vice President Kamala Harris, Mexico could adopt similar aid policies, and decreasing the flow of migrants may make the Mexican public respond more positively to accepting migrants. Lopez Obrador committed to increased economic cooperation with Central America days into his term, with pledges of aid as well, but these efforts remain underdeveloped. Threats to cut aid expedite deportations only risks worsening the refugee crisis, while doing little to improve public opinion.
Increasingly, the number of family units from Guatemala and Honduras seeking asylum in Mexico, or the United States, represents a mass exodus from Central America's Northern Triangle to flee insecurity. Combating issues such as extreme poverty and violence in Central American countries producing the mass exodus of refugees could alleviate the impact of the refugee crisis on Mexico. By alleviating the impact of the refugee crisis, refugees seeking asylum will be able to navigate immigration processes easier thus decreasing tension surrounding the influx of refugees.
Likewise, identifying the public's security and economic concerns surrounding refugees and crafting a response should reduce opposition. A spokesperson for Vice President Harris stated that border enforcement was on the agenda during meetings with the Lopez Obrador administration, but the Mexican foreign minister reportedly stated that border security was not to be addressed at the meeting. Other than deporting migrants at a higher rate than the US, Mexico also signed an agreement with the US in June pledging money to improve opportunities for work in the Northern Triangle. Nonetheless, questions about whether this agreement will bring meaningful change remain pertinent in the light of a worsening crisis.
Our survey research shows little public interest in accepting refugees. Public sentiment is unlikely to change unless the Lopez Obrador administration finds ways to both build sympathy for the plights of refugees and address public concerns about a refugee crisis with no perceived end in sight. For example, research in the US finds public support for refugees is often higher when the emphasis is on women and children, and the Lopez Obrador administration could attempt to frame the crisis as helping specifically these groups who historically comprise most refugees. Likewise, coordinating efforts with the US and other countries may help portray to the public that the burden of refugee resettlement is being equitably shared rather than disproportionately placed on Mexico.
Facing a complex situation affecting multiple governments requires coordinated efforts and considerable resources to reach a long-term solution. Until then, the Central American refugee crisis will continue and public backlash in Mexico likely increase.
Isabel Eliassen is a 2021 Honors graduate of Western Kentucky University. She triple majored in International Affairs, Chinese, and Linguistics.
Alianna Casas is an Honors Undergraduate Researcher at Western Kentucky University, majoring in Business Economics, Political Science, and a participant in the Joint Undergraduate/Master's Program in Applied Economics.
Timothy S. Rich is an Associate Professor of Political Science at Western Kentucky University and Director of the International Public Opinion Lab (IPOL). His research focuses on public opinion and electoral politics.
Funding for this survey was provided by the Mahurin Honors College at Western Kentucky University.
Indictment of Trump associate threatens UAE lobbying success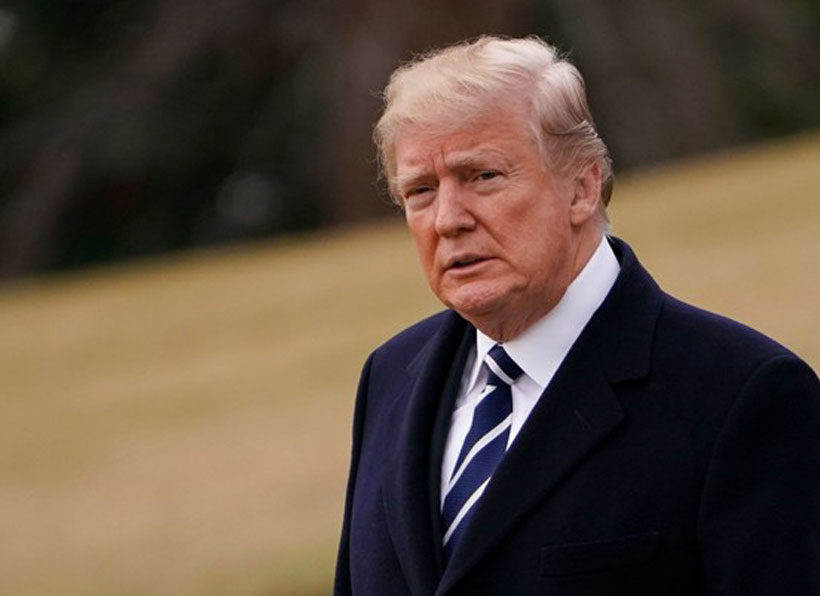 This month's indictment of a billionaire, one-time advisor and close associate of former US President Donald J. Trump, on charges of operating as an unregistered foreign agent in the United States for the United Arab Emirates highlights the successes and pitfalls of a high-stakes Emirati effort to influence US policy.
The indictment of businessman Thomas J. Barrack, who maintained close ties to UAE Crown Prince Mohammed bin Zayed while serving as an influential advisor in 2016 to then-presidential candidate Trump and chair of Mr. Trump's inauguration committee once he won the 2016 election, puts at risk the UAE's relationship with the Biden administration.
It also threatens to reduce the UAE's return on a massive investment in lobbying and public relations that made it a darling in Washington during the last four years.
A 2019 study concluded that Emirati clients hired 20 US lobbying firms to do their bidding at a cost of US$20 million, including US$600,000 in election campaign contributions — one of the largest, if not the largest expenditure by a single state on Washington lobbying and influence peddling.
The indictment further raises the question of why the Biden administration was willing to allow legal proceedings to put at risk its relationship with one of America's closest allies in the Middle East, one that last year opened the door to recognition of Israel by Arab and Muslim-majority states.
The UAE lobbying effort sought to position the Emirates, and at its behest, Saudi Arabia under the leadership of Crown Prince Mohammed's counterpart, Mohammed bin Salman, at the heart of US policy, ensure that Emirati and Saudi interests were protected, and shield the two autocrats from criticism of various of their policies and abuse of human rights.
Interestingly, UAE lobbying in the United States, in contrast to France and Austria, failed to persuade the Trump administration to embrace one of the Emirates' core policy objectives: a US crackdown on political Islam with a focus on the Muslim Brotherhood. UAE Crown Prince Mohammed views political Islam and the Brotherhood that embraces the principle of elections as an existential threat to the survival of his regime.
In one instance cited in the indictment, Mr. Barrack's two co-defendants, a UAE national resident in the United States, Rashid Al-Malik, and Matthew Grimes, a Barrack employee, discussed days after Mr. Trump's inauguration the possibility of persuading the new administration to designate the Muslim Brotherhood as a designated foreign terrorist organization. "This will be a huge win. If we can list them. And they deserved to be," Mr. Al-Malik texted Mr. Grimes on 23 January 2017.
The unsuccessful push for designating the Brotherhood came three months after Mr. Barrack identified the two Prince Mohammeds in an op-ed in Fortune magazine as members of a new generation of "brilliant young leaders." The billionaire argued that "American foreign policy must persuade these bold visionaries to lean West rather than East… By supporting their anti-terrorism platforms abroad, America enhances its anti-terrorism policies at home."
Mr. Barrack further sought to persuade America's new policymakers, in line with Emirati thinking, that the threat posed by political Islam emanated not only from Iran's clerical regime and its asymmetric defence and security policies but also from the Brotherhood and Tukey's Islamist government. He echoed Emirati promotion of Saudi Arabia after the rise of Mohammed bin Salman as the most effective bulwark against political Islam.
"It is impossible for the US to move against any hostile Islamic group anywhere in the world without Saudi support…. The confused notion that Saudi Arabia is synonymous with radical Islam is falsely based on the Western notion that 'one size fits all,' Mr. Barrack asserted.
The Trump administration's refusal to exempt the Brotherhood from its embrace of Emirati policy was the likely result of differences within both the US government and the Muslim world. Analysts suggest that some in the administration feared that designating the Brotherhood would empower the more rabidly Islamophobic elements in Mr. Trump's support base.
Administration officials also recognized that the UAE, Saudi Arabia, and Egypt constituted a minority, albeit a powerful minority, in the Muslim world that was on the warpath against the Brotherhood.
Elsewhere, Brotherhood affiliates were part of the political structure by either participating in government or constituting part of the legal opposition in countries like Kuwait, Iraq, Yemen, Bahrain, Morocco, Jordan, and Indonesia.
The affiliates have at times supported US policies or worked closely with US allies like in the case of Yemen's Al Islah that is aligned with Saudi-backed forces.
In contrast to UAE efforts to ensure that the Brotherhood is crushed at the risk of fueling Islamophobia, Nahdlatul Ulama, one of, if not the world's largest Muslim organization which shares the Emirates' rejection of political Islam and the Brotherhood, has opted to fight the Brotherhood's local Indonesian affiliate politically within a democratic framework rather than by resorting to coercive tactics.
Nahdlatul Ulama prides itself on having significantly diminished the prospects of Indonesia's Brotherhood affiliate, the Prosperous Justice Party (PKS), since the 2009 presidential election. The group at the time successfully drove a wedge between then-President Susilo Yudhoyono, and the PKS, his coalition partner since the 2004 election that brought him to power. In doing so, it persuaded Mr. Yudhoyono to reject a PKS candidate as vice president in the second term of his presidency.
Nahdlatul Ulama's manoeuvring included the publication of a book asserting that the PKS had not shed its links to militancy. The party has since failed to win even half of its peak 38 seats in parliament garnered in the 2004 election.
"Publication of 'The Illusion of an Islamic State: The Expansion of Transnational Islamist Movements to Indonesia' had a considerable impact on domestic policy. It primarily contributed to neutralizing one candidate's bid for vice president in the 2009 national election campaign, who had ties to the Muslim Brotherhood," said militancy expert Magnus Ranstorp.
Biden Revises US Sanctions Policy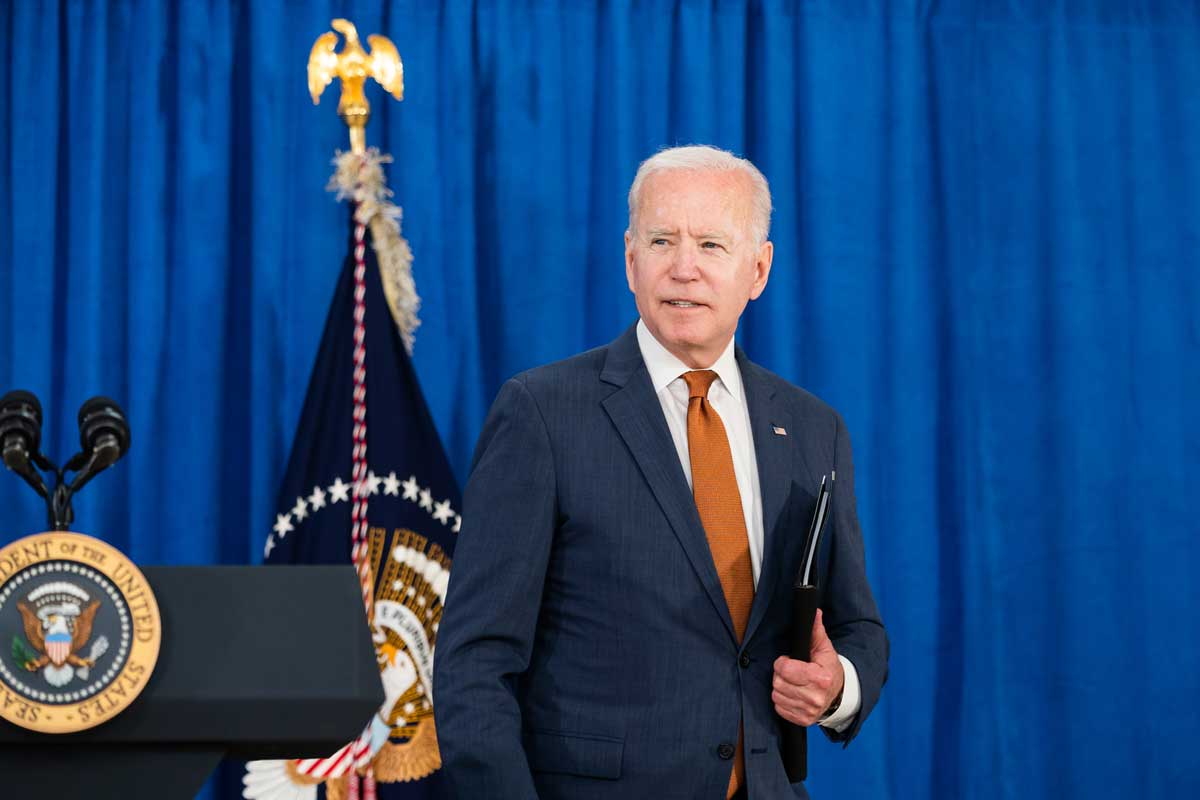 In the United States, a revision of the sanctions policy is in full swing. Joe Biden's administration strives to make sanctions instruments more effective in achieving his political goals and, at the same time, reducing political and economic costs. The coordination of restrictive measures with allies is also seen as an important task. Biden is cautiously but consistently abandoning the sanctions paradigm that emerged during Donald Trump's presidency.
The US sanctions policy under Trump was characterised by several elements. First, Washington applied them quite harshly. In all key areas (China, Iran, Russia, Venezuela, etc.), the United States used economic and financial restrictions without hesitation, and sometimes in unprecedented volumes. Of course, the Trump administration acted rationally and rigidity was not an end in itself. In a number of episodes, the American authorities acted prudently (for example, regarding sanctions on Russian sovereign debt in 2019). The Trump-led executives stifled excess Congressional enthusiasm for "draconian sanctions" against Russia and even some initiatives against China. However, the harshness of other measures sometimes shocked allies and opponents alike. These include the 6 April 2014 sanctions against a group of Russian businessmen and their assets, or bans on some Chinese telecommunications services in the United States, or sanctions blocking the International Criminal Court.
Second, Trump clearly ignored the views of US allies. The unilateral withdrawal from the nuclear deal with Iran in 2018 forced European businesses to leave Iran, resulting in losses. Even some of the nation's closest allies were annoyed. Another irritant was the tenacity with which Trump (with Congressional backing) threw a wrench in the wheels of the Nord Stream 2 pipeline project. Despite the complicated relations between Moscow and the European Union, the latter defended the right to independently determine what was in its interests and what was not.
Third, concerns about sanctions have emerged among American business as well. Fears have grown in financial circles that the excessive use of sanctions will provoke the unnecessary politicisation of the global financial system. In the short term, a radical decline in the global role of the dollar is hardly possible. But political risks are forcing many governments to seriously consider it. Both rivals (Moscow and Beijing) and allies (Brussels) have begun to implement corresponding plans. Trade sanctions against China have affected a number of US companies in the telecommunications and high-tech sectors.
Finally, on some issues, the Trump administration has been inconsistent or simply made mistakes. For example, Trump enthusiastically criticised China for human rights violations, supporting relevant legislative initiatives. But at the same time, it almost closed its eyes to the events in Belarus in 2020. Congress was also extremely unhappy with the delay in the reaction on the "Navalny case" in Russia. As for mistakes, the past administration missed the moment for humanitarian exemptions for sanctions regimes in connection with the COVID-19 epidemic. Even cosmetic indulgences could have won points for US "soft power". Instead, the US Treasury has published a list of pre-existing exceptions.
The preconditions for a revision of the sanctions policy arose even before Joe Biden came to power. First of all, a lot of analytical work was done by American think tanks—nongovernmental research centers. They provided a completely sober and unbiased analysis of bothха! achievements and mistakes. In addition, the US Government Accountability Office has done serious work; in 2019 it prepared two reports for Congress on the institutions of the American sanctions policy. However, Joe Biden's victory in the presidential election significantly accelerated the revision of the sanctions instruments. Both the ideological preferences of the Democrats (for example, the emphasis on human rights) and the political experience of Biden himself played a role.
The new guidelines for the US sanctions policy can be summarised as follows. First, the development of targeted sanctions and a more serious analysis of their economic costs for American business, as well as business from allied and partner countries. Second, closer coordination with allies. Here, Biden has already sent a number of encouraging signals by introducing temporary sanctions exemptions on Nord Stream 2. Although a number of Russian organisations and ships were included in the US sanctions lists, Nord Stream 2 itself and its leadership were not affected. Third, we are talking about closer attention to the subject of human rights. Biden has already reacted with sanctions both to the "Navalny case" and to the situation in Belarus. Human rights will be an irritant in relations with China. Fourth, the administration is working towards overturning Trump's most controversial decisions. The 2020 decrees on Chinese telecoms were cancelled, the decree on sanctions against the International Criminal Court was cancelled, the decree on Chinese military-industrial companies was modified; negotiations are also underway with Iran.
The US Treasury, one of the key US sanctions agencies, will also undergo personnel updates. Elisabeth Rosenberg, a prominent sanctions expert who previously worked at the Center for a New American Security, may take the post of Assistant Treasury Secretary. She will oversee the subject of sanctions. Thus, the principle of "revolving doors", which is familiar to Americans, is being implemented, when the civil service is replenished with personnel from the expert community and business, and then "returns" them back.
At the same time, the revision of the sanctions policy by the new administration cannot be called a revolution. The institutional arrangement will remain unchanged. It is a combination of the functions of various departments—the Treasury, the Department of Trade, the Department of Justice, the State Department, etc. The experience of their interagency coordination has accumulated over the years. The system worked flawlessly both under Trump and under his predecessors. Rather, it will be about changing the political directives.
For Russia, the revision is unlikely to bring radical changes. A withdrawal from the carpet bombing of Russian business, such as the incident on 6 April 2018 hint that good news can be considered a possibility. However, the legal mechanisms of sanctions against Russia will continue to operate. The emphasis on human rights will lead to an increase in sanctions against government structures. Against this background, regular political crises are possible in relations between the two countries.
From our partner RIAC