Child labour rises to 160 million – first increase in two decades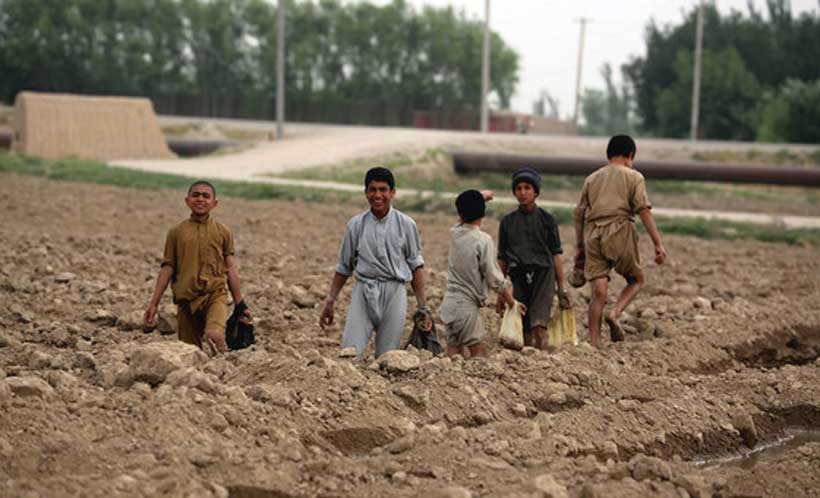 The number of children in child labour has risen to 160 million worldwide – an increase of 8.4 million children in the last four years – with millions more at risk due to the impacts of COVID-19, according to a new report by the International Labour Organization (ILO) and UNICEF.

Child Labour: Global estimates 2020, trends and the road forward – released ahead of World Day Against Child Labour on 12th June – warns that progress to end child labour has stalled for the first time in 20 years, reversing the previous downward trend that saw child labour fall by 94 million between 2000 and 2016.

The report points to a significant rise in the number of children aged 5 to 11 years in child labour, who now account for just over half of the total global figure. The number of children aged 5 to 17 years in hazardous work – defined as work that is likely to harm their health, safety or morals – has risen by 6.5 million to 79 million since 2016.
"The new estimates are a wake-up call. We cannot stand by while a new generation of children is put at risk," said ILO Director-General Guy Ryder. "Inclusive social protection allows families to keep their children in school even in the face of economic hardship. Increased investment in rural development and decent work in agriculture is essential. We are at a pivotal moment and much depends on how we respond. This is a time for renewed commitment and energy, to turn the corner and break the cycle of poverty and child labour."

In sub-Saharan Africa, population growth, recurrent crises, extreme poverty, and inadequate social protection measures have led to an additional 16.6 million children in child labour over the past four years.

Even in regions where there has been some headway since 2016, such as Asia and the Pacific, and Latin America and the Caribbean, COVID-19 is endangering that progress.
The report warns that globally, nine million additional children are at risk of being pushed into child labour by the end of 2022 as a result of the pandemic. A simulation model shows this number could rise to 46 million if they don't have access to critical social protection coverage.

Additional economic shocks and school closures caused by COVID-19 mean that children already in child labour may be working longer hours or under worsening conditions, while many more may be forced into the worst forms of child labour due to job and income losses among vulnerable families.
"We are losing ground in the fight against child labour, and the last year has not made that fight any easier," said UNICEF Executive Director Henrietta Fore. "Now, well into a second year of global lockdowns, school closures, economic disruptions, and shrinking national budgets, families are forced to make heart-breaking choices. We urge governments and international development banks to prioritize investments in programmes that can get children out of the workforce and back into school, and in social protection programmes that can help families avoid making this choice in the first place."

Other key findings in the report include:
The agriculture sector accounts for 70 per cent of children in child labour (112 million) followed by 20 per cent in services (31.4 million) and 10 per cent in industry (16.5 million).
Nearly 28 per cent of children aged 5 to 11 years and 35 per cent of children aged 12 to 14 years in child labour are out of school.
Child labour is more prevalent among boys than girls at every age. When household chores performed for 21 hours or more each week are taken into account, the gender gap in child labour narrows.
The prevalence of child labour in rural areas (14 per cent) is close to three times higher than in urban areas (5 per cent).
Children in child labour are at risk of physical and mental harm. Child labour compromises children's education, restricting their rights and limiting their future opportunities, and leads to vicious inter-generational cycles of poverty and child labour.

To reverse the upward trend in child labour, the ILO and UNICEF are calling for:
Adequate social protection for all, including universal child benefits.
Increased spending on free and good-quality schooling and getting all children back into school – including children who were out of school before COVID-19.
Promotion of decent work for adults, so families don't have to resort to children helping to generate family income.
An end to harmful gender norms and discrimination that influence child labour.
Investment in child protection systems, agricultural development, rural public services, infrastructure and livelihoods.
As part of the International Year for the Elimination of Child Labour , the global partnership Alliance 8.7 , of which UNICEF and ILO are partners, is encouraging member States, business, trade unions, civil society, and regional and international organizations to redouble their efforts in the global fight against child labour by making concrete action pledges.

During a week of action from 10–17 June, ILO Director-General Guy Ryder and UNICEF Executive Director Henrietta Fore will join other high-level speakers and youth advocates at a high-level event during the International Labour Conference to discuss the release of the new global estimates and the roadmap ahead.
Restore sexual, reproductive health rights lost during COVID, rights expert urges
Sexual and reproductive health rights, are human rights, the independent UN expert on the right to health reminded Member States in the General Assembly on Wednesday, saying that it was essential to restore services in the field, that have been eroded during the COVID-19 pandemic
"Millions of women globally had limited or no access to maternal and new-born healthcare, some 14 million women lost access to contraception, and specialized services for victims of gender-based violence became inaccessible, when they were needed most", said Dr. Tlaleng Mofokeng.
The Special Rapporteur pointed out that lockdowns, movement restrictions and diversion of funds due to COVID-19 have "jeopardized access to essential sexual and reproductive health services".
In presenting her report on the effect of the pandemic on physical and mental health services, she also spoke of "new measures and laws in place across regions, further restricting access to safe abortion, a component of sexual and reproductive services encompassed in the right to health".
Reversing a legacy
As part of the right to health, the UN expert called on States to move beyond the COVID-19 pandemic to rebuild and strengthen health systems for advancing sexual and reproductive health rights for all.
"Governments must remove obstacles and ensure full access to quality services, including maternal health care, contraception and abortion services, screening for reproductive cancers and comprehensive sexual education", she said.
However, Dr. Mofokeng noted that many obstacles continue to stand between individuals and their exercise of their rights to health, rooted in patriarchy and colonialism, and others in structural and systemic inequalities.
"Patriarchal oppression is universal, permeates all societies and is at the very origin of the erosion of autonomy and the control of girls and women's bodies and sexuality to the detriment of their enjoyment of sexual and reproductive rights", she spelled out.
"Colonialism has permeated patriarchy across regions and its legacy continues today through laws, policies and practices that deny or restrict sexual and reproductive rights and criminalize gender diverse identities and consensual adult same-sex acts", added the Special Rapporteur.
Rooted in law
She reminded governments that sexual and reproductive health rights are rooted in binding human rights treaties, jurisprudence, and consensus outcome documents of international conferences.
"I call on States to respect and protect key principles of autonomy, bodily integrity, dignity and well-being of individuals, especially in relation to sexual and reproductive health rights", she said.
"I pledge to engage with States and all relevant actors to uphold the right of everyone to the enjoyment of the highest attainable standard of physical and mental health".
UN: Paraguay violated indigenous rights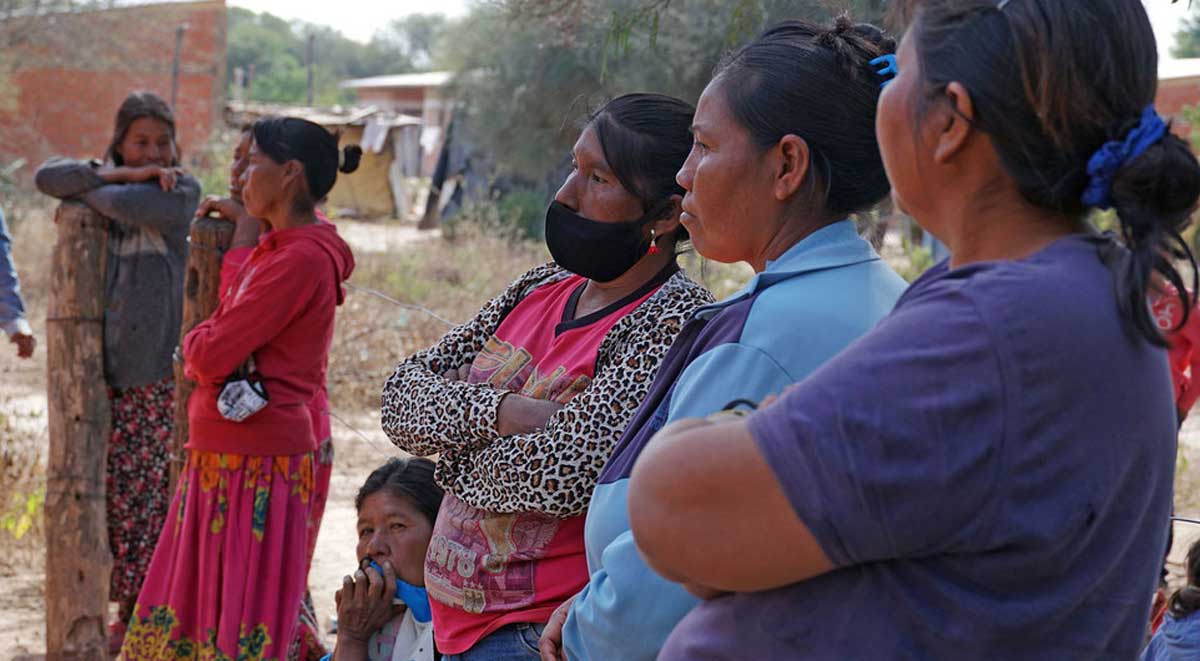 Paraguay's failure to prevent the toxic contamination of indigenous people's traditional lands by commercial farming violates their rights and their sense of "home", the UN Human Rights Committee said in a landmark ruling on Wednesday.
The Committee, which is made up of 18 independent experts from across the world, monitors countries' adherence to the International Covenant on Civil and Political Rights.
Lands represent 'home'
The decision on Paraguay (in Spanish) marked the first time it has affirmed that for indigenous people, "home" should be understood in the context of their special relationship with their territories, including their livestock, crops and way of life.
"For indigenous peoples, their lands represent their home, culture and community. Serious environmental damages have severe impacts on indigenous people's family life, tradition, identity and even lead to the disappearance of their community. It dramatically harms the existence of the culture of the group as a whole," said Committee member Hélène Tigroudja. 
The decision stems from a complaint filed more than a decade ago on behalf of some 201 Ava Guarani people of the Campo Agua'e indigenous community, located in Curuguaty district in eastern Paraguay.
The area where they live is surrounded by large commercial farms which produce genetically modified soybeans through fumigation, a process which involves the use of banned pesticides.
Traditional life affected
Fumigation occurred continuously for more than 10 years and affected the indigenous community's whole way of life, including killing livestock, contaminating waterways and harming people's health.
The damage also had severe intangible repercussions, according to the UN committee. The disappearance of natural resources needed for hunting, fishing and foraging resulted in the loss of traditional knowledge. For example, ceremonial baptisms no longer take place as necessary materials no longer exist.
"By halting such ceremonies, children are denied a rite crucial to strengthening their cultural identity," the Committee said.  "Most alarmingly, the indigenous community structure is being eroded and disintegrated as families are forced to leave their land." 
Toxic exposure
The indigenous community brought the case to the Human Rights Committee after a lengthy and unsatisfactory administrative and judicial process in Paraguay's courts.
"More than 12 years after the victims filed their criminal complaint regarding the fumigation with toxic agrochemicals, to which they have continued to be exposed throughout this period, the investigations have not progressed in any meaningful way and the State party has not justified the delay," the Committee said in its decision.
Recommendations, reparations
Members found Paraguay did not adequately monitor the fumigation and failed to prevent contamination, adding "this failure in its duty to provide protection made it possible for the large-scale, illegal fumigation to continue for many years, destroying all components of the indigenous people's family life and home."
The Committee recommended that Paraguay complete the criminal and administrative proceedings against all parties responsible and make full reparation to the victims.
The authorities are also urged to take all necessary measures, in close consultation with the indigenous community, to repair the environmental damage, and to work to prevent similar violations from occurring in the future.
Girlpower from Tajikistan to Costa Rica, helps narrow gender gap online

A marked global gender gap in terms of internet use continues to grow, but from Syria to Costa Rica, girls are increasingly pushing back to try and narrow the gap.
The gender gap for online users has widened from 11 per cent in 2013 to 17 per cent in 2019, and in the world's least developed countries, it reaches 43 per cent.
This year, to mark International Day of the Girl Child, taking place on Monday, the UN is showing how the pandemic has accelerated the use of digital platforms, but also highlighting girls' different realities when it comes to getting online.
Below, you can read stories from across the UN, featuring how five girls, from five different countries, are using technology to build a better future.
'Our responsibility'
In his message for the day, the UN Secretary-General noted that these girls and all the others "are part of a digital generation."
"It is our responsibility to join with them in all their diversity, amplify their power and solutions as digital change-makers, and address the obstacles they face in the digital space", he said.
The path to girls' digital equality is steep. In more than two thirds of all countries, girls make up only 15 per cent of graduates in science, technology, engineering and maths, known by the acronym, STEM.
In middle and higher-income countries, only 14 per cent of girls who were top performers in science or mathematics expected to work in science and engineering, compared to 26 per cent of top-performing boys.
"Girls have equal ability and immense potential in these fields, and when we empower them, everyone benefits," Mr. Guterres said.  
He recalled seeing this long before he began his political career, when he was a teacher in Lisbon, Portugal, and "witnessed the power of education to uplift individuals and communities."
"That experience has guided my vision for gender equality in education ever since", he explained. "Investments in closing the digital gender divide yield huge dividends for all."
Tied to this, the UN has a new platform, called Generation Equality Action Coalition on Technology and Innovation, where governments, civil society, the private sector and young leaders, are coming together to support girls' digital access, skills and creativity.
"The United Nations is committed to working with girls so that this generation, whoever they are and whatever their circumstances, can fulfil their potential", Mr. Guterres assured.