Landmark G7 agreement pledges 870 million COVID-19 vaccine doses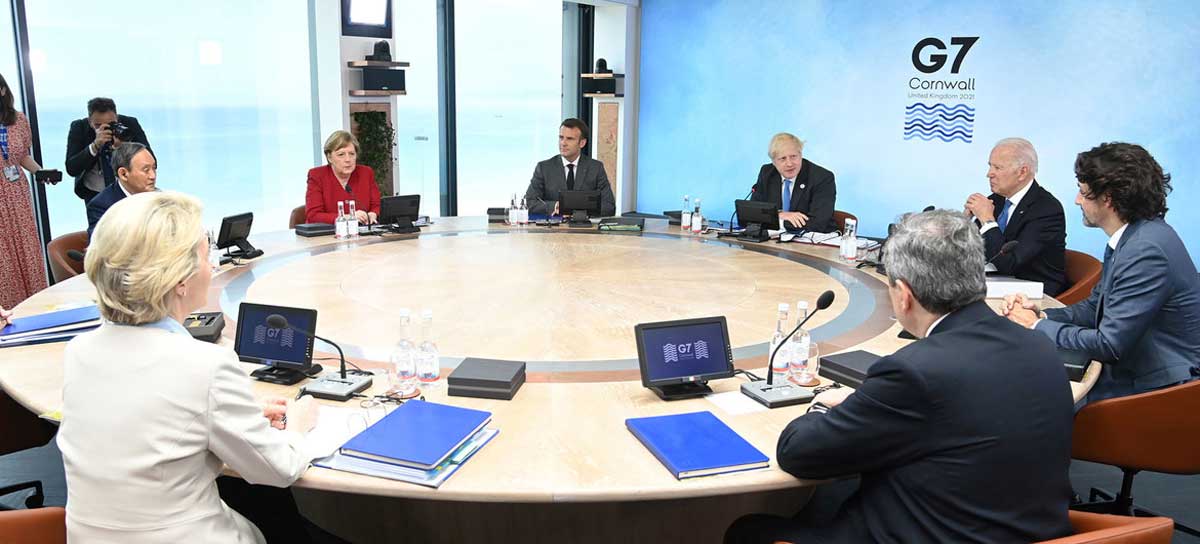 A senior UN official welcomed on Sunday, the Group of Seven (G7) leading industrialized nations' commitment to immediately share at least 870 million doses of COVID-19 vaccines, supporting global access and helping to end the acute phase of the pandemic.
"Equitable access to COVID-19 vaccines represents the clearest pathway out of this pandemic for all of us — children included, and commitments announced by G7 members…are an important step in this direction", the Executive Director of the UN Children's Fund (UNICEF), Henrietta Fore, said in a statement.
Building on the momentum of the G20 Global Health Summit and the Gavi COVAX AMC Summit, in a landmark agreement at the G7 Summit – underway in Cornwall, United Kingdom – the global leaders made the pledge, with the aim of delivering at least half by the end of 2021
Secretary-General António Guterres had previously said that despite "unequal and very unfair" access to inoculations, "it is in the interest of everybody that everybody gets vaccinated sooner rather than later".
The G-7 leaders also reaffirmed their support for the UN-led equitable vaccine distribution initiative COVAX, calling it "the primary route for providing vaccines to the poorest countries".
Prompt action, please
The COVAX alliance, meanwhile, welcomed the G7's commitment, including their continued support for exporting in significant proportions and for promoting voluntary licensing and not-for-profit global production.
The partners look forward to "seeing doses flowing to countries" as soon as possible.
COVAX will work with the G7 and other countries that have stepped up to share doses as rapidly and equitably as possible to help address short-term supply constraints currently impacting the global response to COVID-19 and minimize the prospect of future deadly variants.
"We have reached a grim milestone in this pandemic: There are already more dead from COVID-19 in 2021 than in all of last year", lamented Ms. Fore. "Without urgent action, this devastation will continue".
Aligning interests
Noting the need for a "ramp up", in both the amount and pace of supply, the top UNICEF official attested that when it comes to ending the COVID-19 pandemic, "our best interests and our best natures align. This crisis will not be over until it is over for everyone."
The Director General of the World Health Organization (WHO), Tedros Adhanom Ghebreyesus, underscored that many countries are facing a surge in cases, without vaccines.
"We are in the race of our lives, but it's not a fair race, and most countries have barely left the starting line", he said.
While grateful for the generous announcements of vaccine donations, he stressed, that "we need more, and we need them faster".
Time of the essence
As many high-income countries begin to contemplate post-vaccination life, the future in low-income countries appears quite bleak.
"We are particularly worried about the surges in South America, Asia and Africa", said the UNICEF chief.
Moreover, as the pandemic rages, the virus mutates and produces new variants that could potentially threaten the vaccinated and unvaccinated alike.
"Donating doses now is smart policy that speaks to our collective best interests", she continued, adding that in addition to vaccine pledges, "distribution and readiness need clear timelines" as to when they will be available, particularly in countries with poor health infrastructure.
"The COVID-19 pandemic has upended the lives of children, affecting every aspect of their lives: their health, education, protection and future prosperity. Now, more than ever, what we do today will have significant and lasting impact on our collective tomorrows. There is no time to waste", she concluded.
Explanations
The G7 is made up of Canada, France, Germany, Japan, Italy, UK and United States.
COVAX was set up by WHO, GAVI the vaccine alliance and the Coalition for Epidemic Preparedness Innovations (CEPI). It is part of the Access to COVID-19 Tools (ACT) Accelerator to equitably provide COVID-19 diagnostics, treatments and vaccines to all people globally, regardless of their wealth.
COVAX and World Bank to Accelerate Vaccine Access for Developing Countries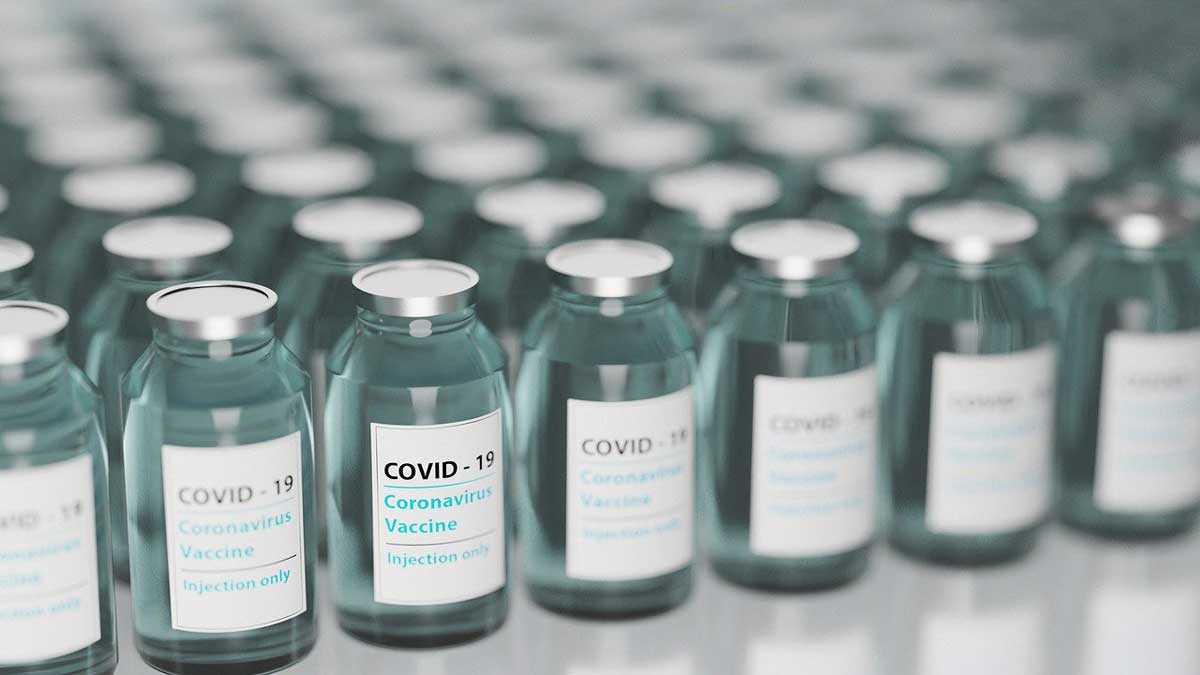 COVAX and the World Bank will accelerate COVID-19 vaccine supply for developing countries through a new financing mechanism that builds on Gavi's newly designed AMC cost-sharing arrangement. This allows AMC countries to purchase doses beyond the fully donor-subsidized doses they are already receiving from COVAX.
COVAX will now be able to make advance purchases from vaccine manufacturers based on aggregated demand across countries, using financing from the World Bank and other multilateral development banks. Participating developing countries will have greater visibility of available vaccines, quantities available, and future delivery schedules, enabling them to secure doses earlier, and prepare and implement vaccination plans more effectively.
"This important and timely financing mechanism, made possible now by the World Bank and Gavi teaming up on the AMC cost-sharing arrangement, will allow COVAX to unlock additional doses for low- and middle-income countries," said Dr. Seth Berkley, CEO, Gavi, the Vaccine Alliance. "As we move beyond initial targets and work to support countries' efforts to protect increasingly large portions of their populations, World Bank financing will help us advance further towards our goal of bringing COVID-19 under control."
The scalable mechanism brings together COVAX's ability to negotiate advance purchase agreements with vaccine manufacturers with the World Bank's ability to provide predictable financing to countries for vaccine purchase, deployment and broader health systems investments. The new mechanism will mitigate risks and uncertainties in country demand and financing ability.
"Accessing vaccines remains the single greatest challenge that developing countries face in protecting their people from the health, social, and economic impacts of the COVID-19 pandemic," said World Bank Group President David Malpass. "This mechanism will enable new supplies and allow countries to speed up the purchase of vaccines. It will also provide transparency about vaccine availability, prices, and delivery schedules. This is crucial information as governments implement their vaccination plans."
Countries with approved World Bank vaccine projects that confirm the purchase of additional doses through COVAX will agree with COVAX on the number of doses of a specific vaccine as well as related windows of delivery. On receiving a request from the country, the World Bank will provide COVAX a payment confirmation, allowing COVAX to make advance purchases of large amounts of vaccine doses with manufacturers at competitive prices.
Under the cost-sharing arrangement for AMC countries (92 low- and middle-income countries), COVAX plans to make available up to 430 million additional doses, or enough to fully vaccinate 250 million people, for delivery between late 2021 and mid-2022. There will be several supply offerings where countries will have the opportunity to select and commit to procuring specific vaccines that align with their preferences.
COVAX is co-led by the Coalition for Epidemic Preparedness Innovations (CEPI), Gavi, the Vaccine Alliance and the World Health Organization (WHO). The World Bank and COVAX will work in partnership with UNICEF and the PAHO Revolving Fund as key implementing partners to ensure safe vaccine delivery and supply of materials such as syringes, safety boxes and other items essential for vaccination campaigns.
Study Finds That India Might Have Half Of All Covid-19 Deaths Worldwide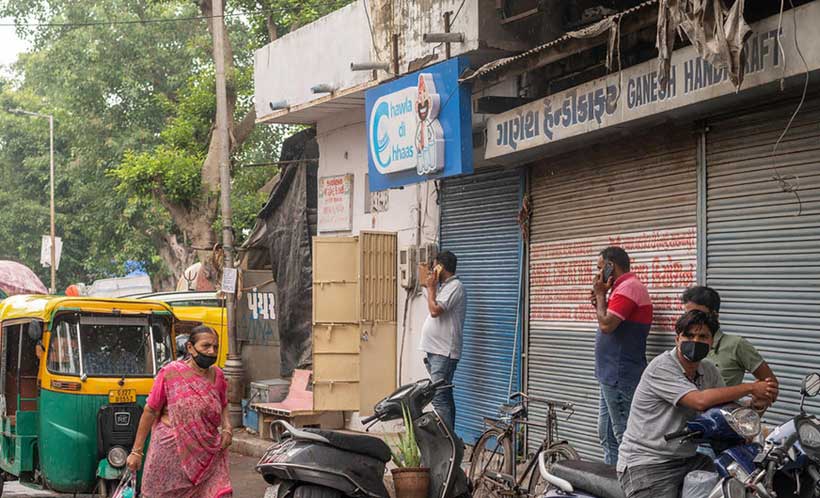 On July 20th, an analysis that was published of India's "excess mortality estimates from three different data sources from the pandemic's start through June 2021 … yields an estimate of 4.9 million excess deaths." As-of July 20th, the total number of deaths that had been officially reported worldwide from Covid-19 was 4,115,391, and only 414,513 (10%) of those were in India. If this new study is correct, then the possibility exists that around half of all deaths that have occurred, thus far, from Covid-19, could be in India, not merely the currently existing 10% that's shown in the official figures.
This study doesn't discuss why the actual number of deaths in India from Covid-19 might be around ten times higher than the official Indian figures, but one reason might be a false attribution of India's greatly increased death-rate from the Covid-19 epidemic not to Covid-19 but to other causes, such as to Covid-19-related illnesses.
The new study is titled "Three New Estimates of India's All-Cause Excess Mortality during the COVID-19 Pandemic", and the detailed version of it can be downloaded here. The study was funded by U.S.-and-allied billionaires and their foundations and corporations, and by governments that those billionaires also might control. However, this doesn't necessarily mean that its methodology is in any way unscientific or otherwise dubious. The study raises serious questions — it does not, in and of itself, answer any. It's a serious scientific study.
On 1 August 2020, I headlined "India and Brazil Are Now the Global Worst Coronavirus Nations", and reported that, "India and Brazil have now overtaken the United States as the world's worst performers at controlling the cononavirus-19 plague. The chart of the numbers of daily new cases in India shows the daily count soaring more than in any other country except Brazil, whereas in the United States, the daily number of new cases has plateaued ever since it hit 72,278 on July 10th, three weeks ago." At that time, there was great pressure upon India's Government to stop the alarming acceleration in the daily numbers of people who were officially counted as being patients (active cases) from the disease, and of dying from it. One way that a government can deal with such pressures is by mis-classifying cases, and deaths, from a disease, as being due to other causes, instead.
Sharp rise in Africa COVID-19 deaths
COVID-19 deaths in Africa have risen sharply in recent weeks, amid the fastest surge in cases the continent has seen so far in the pandemic, the regional office for the World Health Organization (WHO) said on Thursday.
Fatalities are rising as hospital admissions increase rapidly as countries face shortages in oxygen and intensive care beds.
COVID-19 deaths rose by more than 40 per cent last week, reaching 6,273, or nearly 1,900 more than the previous week.
The number is just shy of the 6,294 peak, recorded in January.
Reaching 'breaking point'
"Deaths have climbed steeply for the past five weeks. This is a clear warning sign that hospitals in the most impacted countries are reaching a breaking point," said Dr Matshidiso Moeti, WHO Regional Director for Africa. 
"Under-resourced health systems in countries are facing dire shortages of the health workers, supplies, equipment and infrastructure needed to provide care to severely ill COVID-19 patients."
Africa's case fatality rate, which is the proportion of deaths among confirmed cases, stands at 2.6 per cent compared to the global average of 2.2 per cent. 
Most of the recent deaths, or 83 per cent, occurred in Namibia, South Africa, Tunisia, Uganda and Zambia.
Six million cases
COVID-19 cases on the continent have risen for eight consecutive weeks, topping six million on Tuesday, WHO reported.
An additional one million cases were recorded over the past month, marking the shortest time to reach this grim milestone. Comparatively, it took roughly three months for cases to jump from four million to five million.
Delta, variants drive surge
The surge is being driven by public fatigue with key health measures and an increased spread of virus variants. 
The Delta variant, the most transmissible, has been detected in 21 countries, while the Alpha and Beta variants have been found in more than 30 countries each.
Globally, there are four COVID-19 virus variants of concern.  On Wednesday, a WHO emergency committee meeting in Geneva warned of the "strong likelihood" of new and possibly more dangerous variants emerging and spreading.
Delivering effective treatment
WHO is working with African countries to improve COVID-19 treatment and critical care capacities. 
The UN agency and partners are also delivering oxygen cylinders and other essential medical supplies, and have supported the manufacture and repair of oxygen production plants.
"The number one priority for African countries is boosting oxygen production to give critically ill patients a fighting chance," Dr Moeti said. "Effective treatment is the last line of defence against COVID-19 and it must not crumble."
The rising caseload comes amid inadequate vaccine supplies. So far, 52 million people in Africa have been inoculated, which is just 1.6 per cent of total COVID-19 vaccinations worldwide. 
Meanwhile, roughly 1.5 per cent of the continent's population, or 18 million people, are fully vaccinated, compared with over 50 per cent in some high-income countries.