Global Health Security: The need for collective action
Since the concept of nation-state has emerged, states' primary goal is to ensure their survival and maximize their security in terms of wealth and power. But little attention has been paid to non-conventional issues specifically to public health. Health systems have always been neglected by states especially by those poor states that are already facing socio-economic issues.
In an era of globalization, where the world is more intact and interconnected, Global health has become a serious issue and an area of debate in contemporary world politics. If on one hand, globalization offers tremendous possibilities and opportunities then, on the other hand, it has made the transfer of disease quicker than ever. Therefore, keeping both negative and positive outcomes of globalization in mind, a special focus should be given to the health sector as well.
By special focus, I mean global solidarity for worldwide health security should be build where all states, irrespective of their self-interest, work together to combat global health issues including malnutrition, communicable ( such as hepatitis, tuberculosis, HIV, Covid-19), and non-communicable diseases (such as cancer, diabetes). In the past, all these infectious diseases specifically communicable diseases had a disturbing impact on humans and the overall economy of the global world. In the contemporary world, the Covid-19 pandemic that has caused the deaths of 3.74 million people since late 2019, has become an overwhelming threat to Global health. Not only has it affected the physical and mental health of individuals but the socio-economic conditions of states as well.
United Nations under Goal 3 of the Sustainable Development Goal is trying to tackle the problems of global health. World Health Organization is supervising the objectives that are set under this goal and is trying to work with states to readiness for pandemics and other health emergencies. Many other health projects have also been initiated to further the aim of the United Nations for global health. But still, the world needs more awareness programs especially in the third world countries where the situation of Covid-19 is much worst. Lack of awareness in such countries has given rise to many myths related to tackling the Covid-19 virus and its vaccination. People are reluctant to take the vaccine because they believe that either they will become infertile or die within weeks after getting vaccinated. Such people need education and for that, collective action is required. Not only world institutions but states, societies, leaders, the whole of their response are required to limit the spread of diseases.
Global health security should be considered as a shared responsibility of all states because in this interconnected world no one is safe until everyone is safe. This pandemic for which the world was unprepared, as the health sector was not prioritized, has shown us the real picture of the devastation of the global economy, global health, and human suffering. It has taught us how neglecting health systems could change the world upside down. So, to prevent any other future pandemics, we need to draw attention to the disparities that exist in different countries, try to solve them, bring awareness and make global health security a priority through collective action. As Mahatma Gandhi said, "It is health that is real wealth and not pieces of gold and silver."
Robotization and the Future of Humanity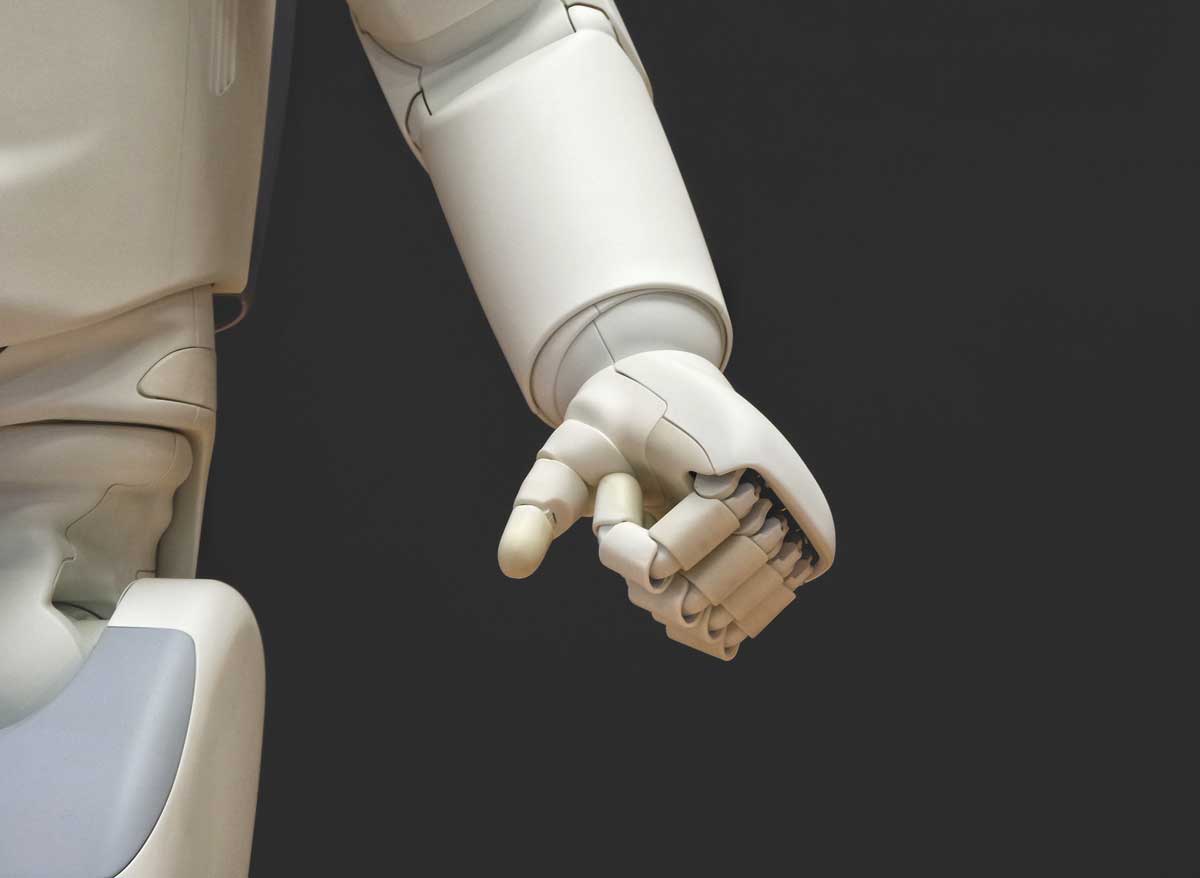 Robotization is the final form of capitalist degeneration of humanity. Capitalism does not transform robots into humans, but humans into robots. Instead of human evolution having a historical character, it takes on a technocratic character. Capitalism destroys man's personality and reduces him to a functional component of technical processes through which capitalism destroys the human and living world. Marx's concept of "reification" (Verdinglichung) points to the prevailing tendency of world development. Capitalism abolishes man as a human and natural being and turns him into technical means for the development of capitalism.
Robots are a projection of the capitalistically degenerated humanity. Capitalism abolishes interpersonal relationships and, in doing so, abolishes man as social being. Society becomes a crowd of atomized individuals reduced to a labor-consumer mass. People lose the need for human connection. Man no longer seeks humanity in another man, but in virtual worlds, pets and technological devices. Robots become a substitute for human beings.
Measured by capitalist criteria, one of the most significant advantages of robots over humans is that robots, as technical "beings," can constantly be improved based on the productivist efficiency that has a profitable character. The rate of capital turnover is the driving force behind the robotization of humans and the technization of the world. In the end, the process of robotization comes down to the development of capitalism, which involves the increasingly intensive destruction of man as a human and life-creating being. Robotization indicates that there are no limits to the capitalist future.
This is especially significant when it comes to the "conquest of space." The technocratic approach to space and to the cosmic future of humanity is conditioned by a dehumanized technocratic mind. Man is abolished as a historical being, and thereby as a unique and irreplaceable cosmic being. Rather than endeavoring to create a humane cosmos, man is instead, through technical means, abolished as a human and natural being and reduced to cosmic processes that have an energetic and mechanical character.
Robots are an organic part of the technical world, and their characteristics are conditioned by the nature of capitalism. They are mass-produced and, as such, disposable commodities. Robots are not social or historical beings; they lack emotions, mind, libertarian dignity, cultural and national self-awareness, moral criteria, rights, they don't get sick, they work 24 hours a day as programmed, they are replaceable, and can be instantly turned off and destroyed…
Capitalists do not strive to create robots that are increasingly similar to humans in their qualities but rather humans who are increasingly similar to robots. Humans are not the role models for robots; robots are the role models for humans. Through the spectacular model of robots, capitalist propaganda machinery imposes on people the image of the capitalist man of the future. In reality, robots are surrogates of humans turned by capitalism into ideal slaves.
Sport is an area where the robotization of humans in the existing world has reached its highest level. The human body has become a technical means to achieve records, and the "quest for records" is based on a productivistic fanaticism with a technical and destructive character. This is what defines the personality of an athlete, as well as their relation to the world and the future.
Considering that capitalism is increasingly destroying the living conditions in which man as a natural and human being can survive, the distinctive ability of robots to function in environments that are deadly to humans becomes of paramount importance. The destruction of the living environment devalues man as a human and natural being and further encourages the process of robotization.
Robotization suggests that capitalism can survive without humans. In the capitalistically degenerated world, humanity is not just superfluous; it has become an impediment to "progress." With the development of consumer society, which means capitalism's becoming a totalitarian order of destruction, capitalism has come to the final reckoning with the living world and with man as a human and natural being. Man has become an "obsolete being" that is to conclude his cosmic odyssey in the capitalist landfill.
Talking tolerance in polarised societies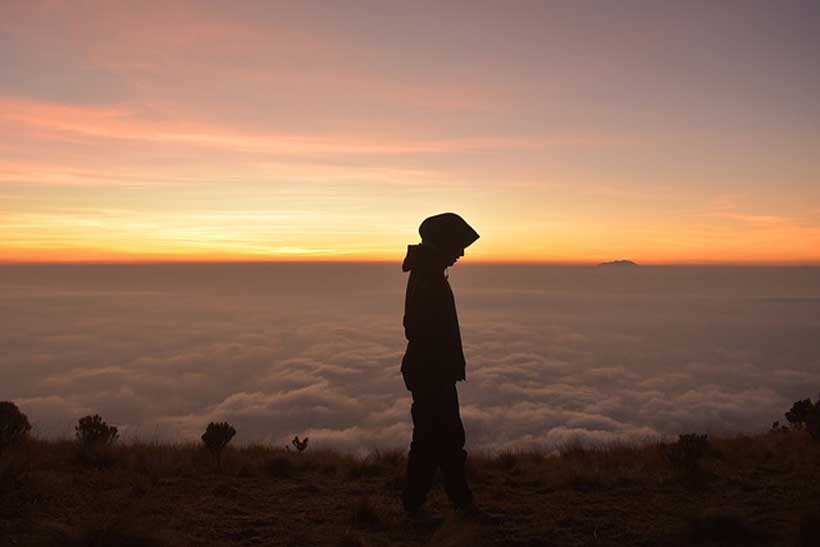 EU research projects provide fresh insights into what it takes for communities to accept different religious and world views.
By ALISON JONES
Ann Trappers harnessed a shock in her native Belgium to help heal social wounds across Europe.
After Islamic terrorist attacks in Brussels in March 2016 left 35 people – including three suicide bombers – dead and more than 300 injured, Trappers and her colleagues at a non-governmental organisation called Foyer sought to rebuild community trust and cohesion.
No taboos
They used the NGO's long-established youth centre in the religiously and ethnically diverse neighbourhood of Molenbeek. Their experience fed into a research initiative that received EU funding to explore and foster religious tolerance in eight European countries.
'One of the ways in which we worked to counter radicalisation was to ensure it didn't become a taboo subject,' said Trappers, programme coordinator at Foyer. 'We wanted young people to be able to talk about it freely and safely in the setting of the youth centre.'
Concerns about growing polarisation in Europe have pushed the issue up the EU political agenda.
The portfolio of a vice-president of the European Commission, Margaritis Schinas, includes dialogue with churches as well as religious associations and communities. The portfolio is called "Promoting our European Way of Life".
The EU is also putting its weight behind various initiatives – including the Radicalisation Awareness Network – aimed at helping communities in Europe live harmoniously together.
The EU project in which Trappers was involved ran from May 2018 through October 2022 and was called RETOPEA. It brought together academic organisations from Belgium, Estonia, Finland, Germany, Poland and Spain as well as non-EU countries North Macedonia and the UK.
The project explored ways in which religion is regarded in the educational, professional and social realms. It also examined how peaceful religious coexistence has been established over history.
Past and present
The idea was to use insights gained from the past to inform thinking about religious tolerance today.
'It's not often you get the opportunity as a historian to make your work relevant,' said Patrick Pasture, who coordinated RETOPEA and is a professor of modernity and society at Catholic University Leuven in Belgium.
The project delved into more than 400 primary source extracts from historical peace treaties, contemporary news reports and cultural snippets.
Based on these materials, teenagers from Foyer and other youth associations in each of the participating countries joined workshops to create their own video blog – or "vlog" – about religious tolerance and coexistence.
The vlogs, available on the RETOPEA website, include interviews with passersby, drawings and other creative work.
Pasture said the act of working together took the focus away from the participants' differences.
'The most important thing will always be that people have to learn to talk – to refrain from immediately judging,' he said.
Spreading the word
Pasture was struck by the number of students who were unaware of the religious beliefs of classmates and by how open they were to talking about the issue.
He said most participants were upset about the divisiveness of contemporary discussions of religion and 'hated' the rise of polarisation.
Around a year after RETOPEA wrapped up, the results and materials collected are informing actions by interfaith organisations, governmental bodies and European teacher associations.
The project team is regularly invited to make presentations at teaching workshops and seminars in the EU and beyond – places ranging from Austria and Italy to Jordan and Wales.
And the European Association of History Educators – established in 1992 to build educational bridges on the continent following the collapse of communism in eastern Europe – includes the RETOPEA materials on its website.
Middle ground
Another EU-funded research project looked specifically at the notion of tolerance – how it feels for people to push themselves to accept "others" and what it feels like to be "tolerated." The research relied mainly on questionnaires and online experiments.
'People have their own opinions and their own beliefs and we can't just expect them to give them up and consider everything of equal value,' said Maykel Verkuyten, who led the initiative and is a professor in interdisciplinary social science at the University of Utrecht in the Netherlands.
Called InTo for Intergroup Toleration, the project ran for five years through September 2022.
In conducting studies in the Netherlands and Germany, Verkuyten and his team were pleasantly surprised to find that a clear majority of people regarded tolerance as an important societal value.
He said that most respondents agreed with, for example, the following two presented statements: "I accept it when other people do things that I wholeheartedly disapprove of" and "Everyone is allowed to live as he or she wants, even if it is at odds with what I think is good and right".
On a cautionary note, the team also found that it's far easier to move people towards greater intolerance than it is to make them more tolerant.
Verkuyten is driven by an interest in the middle ground of the whole subject – where space exists for differing views without any desire either to crush or to celebrate them.
He said this zone must be promoted through civics courses, human-rights lessons and other educational initiatives to help ensure the health of democracies and multicultural societies.
'There is something in between being very negative, discriminatory, and fully embracing all diversity,' Verkuyten said. 'That's essential for a functioning liberal democracy and indispensable for a culturally diverse society.'
Research in this article was funded by the EU via the European Research Council (ERC). This article was originally published in Horizon, the EU Research and Innovation Magazine.
Women's Health Security: Threats for Women in Refugee Camps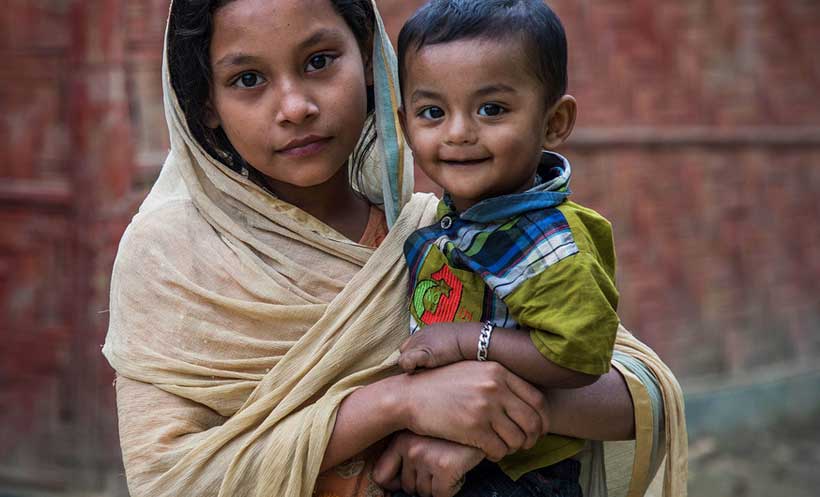 Women's Health Issues
Natural disasters and socio-political conflicts in a country are events that can disrupt people's lives and encourage the flow of refugees. Refugees are people who have to leave their home areas for their safety or survival. A refugee's home area can be a country, state, or territory. most refugee law is based on a 1951 United Nations document, the Convention, relating to the status of refugees. The 1951 Convention was created to deal with the large number of people displaced by World War II. (National Geographic, 2023).
In these situations, women and girls do not have access to basic materials, such as pads, clothes, and underwear, needed to regulate monthly blood flow. As the number of refugee women increases, health problems are prevalent due to the lack of access to women's production health services throughout the refugee camps, even though women need a private space to change clothes, breastfeed, or rest. This high refugee population requires more than just basic care, including antenatal care, postnatal care, hygiene care, and care during menstruation, which is a widespread problem for women around the world. In the case of Rohingya refugee women, they mostly use natural materials such as mud, leaves, dung, or animal skins to regulate their menstrual flow. In addition, lack of access to water and private latrines and increased open defecation put women and children at greater risk of disease. therefore, this paper aims to discuss the constraints on vital hygiene practices that pose a health threat to women in refugee camps (Kashfi Pandit, 2022).
Syrian refugees often report high rates of gynecological problems, including menstrual irregularities, reproductive tract infections, severe pelvic pain, and dysmenorrhea. Married Syrian refugee women living outside refugee camps particularly suffer from micronutrient deficiencies, sexually transmitted infections, and mental health symptoms. In addition to the impact on physical health, women also have a significant impact on mental health due to the pressures of living as refugees, such as the lack of opportunities to earn a living, substandard living conditions, lack of access to food and transportation, the possibility of having to adapt significantly in bearing additional social burdens to ensure the care of their children (SAMS Foundation, 2019).
In 2017, Rohingya refugees also caught the attention of the public in large numbers, with more than 700,000 Rohingya people entering Bangladesh. With this influx of refugees, the condition of sexual and reproductive health (SRH) is greatly affected. SRH issues in Rohingya women and girls include increased risk of morbidity, mortality, and gender-based sexual violence, higher risk of sexually transmitted diseases causing unwanted pregnancies, and the potential for unsafe abortion and its complications. The rape of women in refugee camps violates the sexual and reproductive health rights of adolescents, the non-use of contraceptives can increase their population and allow the transmission of HIV among them, but the absence of a good sanitation system and hygienic environment causes women to suffer (Semonti Jannat, 2022).
Similar to Syrian refugees, Rohingya refugee women and girls also urgently need sexual and reproductive health services, including antenatal care, delivery assistance, postnatal care, family planning services, menstrual health, safe abortion, and prevention and treatment of sexually transmitted infections, including HIV/AIDS. As many as 85 percent of refugees still do not have access to latrines, which can lead to outbreaks of communicable diseases among refugees (Karin et al., 2020). The lack of gender-segregated latrines and hygiene means that women in refugee camps must walk to the forest in the dark, leaving them vulnerable to harassment, violence, and even attacks from wild animals. (Semonti Jannat, 2022).
Health Security
Health security is a state of freedom from disease and infection. Health is an essential component of human development and individual well-being and is recognized at the global level as a basic need if people are to achieve an optimal quality of life. Basically, human development and individual well-being cannot be achieved if the person is not adequately protected from threats and does not feel safe. Therefore, health security and human security are closely interconnected (WHO, 2002). In the case study of women's health in refugee camps, it is clear that women and girls feel unsafe and have their health compromised. Thus, international assistance is needed to address women's health issues in refugee camps because these refugees have difficulty getting adequate health facilities, causing insecurity to increase, and people find it difficult to take the initiative to protect themselves.
Contribution of International Organizations
In the case of Syrian refugees, there is a government organization called the Syrian American Medical Society (SAMS), which is a global medical aid organization that is at the forefront of crisis relief in Syria and surrounding areas to save lives for every patient in need. In 2016, SAMS supported 66 Syrian reproductive health centers, helping deliver nearly 40,000 babies and providing a quarter of a million reproductive health services. In 2017, SAMS also provided 457,043 reproductive health services in Syria and provided reproductive health training to communities. In Lebanon, the organization supports women's health services through a specialized Obgyn mission, as well as opening mental health and psychosocial services focused on helping mothers and supporting healthy parenting practices, treating anxiety disorders and speech disorders in children, and addressing the psychological wounds of conflict victims. SAMS reaches out to several countries, including Syria, Jordan, Lebanon, Turkey, Greece, Bangladesh, Egypt, and Kurdistan (Society et al., 2023).
In the case of Rohingya refugees, there are also non-governmental organizations that address similar issues, namely the Bangladesh American Society of Muslim Aid for Humanity (BASMAH), an organization based in the United States dedicated to providing assistance to Rohingya refugees in Bangladesh. BASMAH has established health clinics to serve Rohingya refugees located in Bangladesh due to the lack of hygienic and sanitary quality of their living quarters, which are highly susceptible to diseases. Every day, hundreds of Rohingya patients, consisting of women, girls, the elderly, and men, also receive free services, free medicines, emergency services, and other health consultations. About 1.3 million Rohingya refugees, consisting of 75% women and children in a day there, are 300 patients receiving health services from doctors under BASMAH. Since 2017, BASMAH has been working directly in the camp and creating programs to help refugees. These programs include clean water, a learning center, an education project, medical care, empowering women, orphans & helpless children, dental care service, winter project, Qurbani, zakat / sadaqah, Ramadan iftar, feed the hungry, home for the homeless, rohingnya refugee support, skill development center, urgent earthquake relief, eid gifts for children (BASMAH, 2023).
However, women's health problems in refugee camps still occur, and these organizations have not reached all refugees in the world. They only serve Syria, Bangladesh, and surrounding areas. But, in Africa it has not been equally assisted. The World Health Organization (WHO) has verified that there were 46 attacks on health workers that killed eight people, and health facilities were also looted and used by armed forces. The incident caused refugees in the African region to not get help. Thus, the issue of women's health is still a problem and has not been resolved until now (Renewal, 2023).