Unless big potholes are filled, the roads to post-pandemic-economic-recovery will only create more traffic jams; the challenges are something like the Olympic Games of Economics played by highly skilled players on worldwide digital highways, not to be confused with routine games at local community ballparks. Most economic development issues of today are global-age centric, demanding special global-age skills to solve issues of our new digitalized world of future trading in harmony for common good and mutual prosperity.
Three crushing factors;
ONE: The 50/50 Factor: In broader strokes, no matter what only 50% of the world will open andremaining 50% drift away in 50% closures while billions plus displaced, replaced, misplaced workers wander and other 50% gone far away remote and 50% downtown dimmed. When the united forces of "Work + Office + Health + Money + Politics + Future"clash with "AI + AR + VR + Remote + Zoom" the surprises will be the next 100 national elections scheduled within the next 500 days. Covidians will vote on meritocracies and seek leaderships ready to face truth, accept mistakes and surrender to honest real value creations over confusion of crypto-fantasies.
TWO: The Meritocracy Factor: The cruelty of pandemic further magnified when once mighty institutions and rotundas of political leadership across the world may lose 50% or all of their remaining credibility. It is not just the cost of bureaucracies lingering for decades to a nation butthe real losses are 1000 times bigger than lost opportunities in the global markets. Digitized mobilization to uplift meritocracy is a new art. Testing and upskilling all frontline teams of all layers of the national economic agenda to mix and blend with virtualized economic expansion is one of the top priority solutions.
THREE: The Fear Factor: The widespread 'fear' amongst western economies of gradually losing global market shares hurting advancements. The western economies recognized over centuries as super successful knowledge rich nations now losing to population-rich-nations, while population rich as cursed nations for feeding hungry mouths, today, they are blessed as each citizen with mobile devices in hand now a potential trade center. Western economies already on defense creating tectonic shifts on trade-skills against highly productive Asian nations are lacking collaborative activism.
Overview: Western economies over decades abandoned upskilling and lifelong learning in a big way, convinced that Universities and YouTube will take care of all, furthermore, when reading daily newspapers is already dead now study of Atlas as daily routine is a new survival kit, only skilled entrepreneurial warriors with global thinking ready for tolerance, diversity will survive. Ignored are the hidden national treasures of entrepreneurialism and global-age thinking. Proof is in numbers and global indices on performance scales.
Missing from mainstream media, political punditry and academia such critically harsh but hot topics now also a proof of their 'fear' while their silence challenging their levels of competencies and confidence levels required tackling the new post pandemic world. Nevertheless, freshly printed money will run out and soon test the architectural structuring of the house of cards. Why do knowledge rich nations have the greatest opportunities to open up to some 200 nations and 10,000 cities and what type of sweeping mind-shifts are needed and what is stopping them?
Revolutionary Options: The National Mobilization of Midsize Economies
Stage One: Those nations awakening with the principal philosophy of the 'National Mobilization of Entrepreneurialism on Digital Platforms of Upskilling for Exportability' are harmoniously narrating the new global-age mantra; constant learning, constant disruption, constant advancements, constant dialogues as post-pandemic recovery and humanistic realities. As undeniably, "Work + Office + Health + Money + Politics + Globalization" suddenly, combined into one single global task, creating original new thinking and bringing impossible ideas, people and faraway lands closer and entrepreneurialism in center.
The Real Test: Any global regions interested in adapting such thought leadership, normally address the common difficult questions: Are there enough small medium enterprises within a nation ready to quadruple their performance, productivity and profitability and display their goods and services on the global stage? Are local trade groups, chambers and associations of the nation in agreement to uplift exportability via upskilling? Are local government agencies fully skilled to cope with such global-age and transformational challenges? When such programs are not new funding dependent, rather execution and mobilization starve, so what is stopping them. The world can easily absorb unlimited exportable ideas in unlimited vertical markets. The well-designed innovative ideas are worthy of such quadrupled volumes. The entrepreneurial and dormant talents of a nation are capable of such tasks. The new global age skills, knowledge and execution are now the missing links
Stage Two: One: Identify and create a national agenda to upskill SME on innovative excellence and exportability. Two: Deploy trade associations and Chambers on digital platforms so memberships skate nationally and globally. Three: Quadruple midsize economy via upskilling for micro-exports and reskilling micro manufacturing. Explore how Expothon Africa is expanding across the continent and how Dr. Ameenah Gurib-Fakim is planning a systematic approach to nations and what are the key lessons while the new global TV Show series on critical grassroots prosperity solutions lining up world-class experts. Regions best bring like-minded trade groups and agencies and create high quality virtual events for local leaderships. The time to change has already passed, the time to mobilize and revolutionize has arrived. Study more on Google.
The 47th G7 Summit UK: The 47th G7 summit scheduled for 11–13 June 2021 in the United Kingdom while it holds the presidency of the G7. The participants will include the leaders of the seven G7 member states as well as representatives of the European Union. The President of the European Commission has been a permanently welcome participant at all meetings and decision-making since 1981, while the current President of the European Council has been the EU's co-representative since the 36th G8 summit, hosted by Canada in 2010. The Right Honorable, Justin Trudeau, Emmanuel Macron, Angela Merkel, Mario Draghi, Yoshihide Suga, Joe Biden, Ursula von der Leyen, Charles Michel, Scott Morrison, Narendra Modi, Moon Jae-I, Cyril Ramaphosa, participants of the meeting. All hosted by Right Honorable Boris Johnson in the UK on 11-13 June 2021 will create an amazing agenda; the real test is in declaring innovative excellence and national mobilization of programs key elements to create harmoniously global impact on post pandemic economies. The challenge is to ask the 'most difficult' questions. The G7 nations will debate while the remaining some 190 Countries watch and try to apply to their own critical paths, hopefully more honest and mature dialogue will appear.
Questions for G7: Here are some key global observations suggested as topics trying to understand futurism:In need of revolutionary minds to conquer something of value for humankindto isolate grassroots prosperity as the most critical issue. Needed are special series of high caliber debates and discussions to foster local economic growth across the world. Is suggesting to G7 a very good start, or what else do you recommend?
The Key Suggested Hot Topics:
Dawn of Thinker-Gatherers; The largest number of people ever assembled across the world and forced to follow beingremote, isolated, lock downed, displaced, replaced, misplaced, officeless, workless, while able to feel emotionally, suffer economically and think critically, building courage strong enough to face the truth, finally come to some enlightenment of sorts. Do they see dawn, sunshine or sunset? How prepared are national leaders to articulate their own vision of common good and own ideas of local prosperity.
Nouveau Occupationalism; Futurism is disrupting labor-productivity, workforce and Human Resource management. Brand new occupational tasks needed with full comprehension of 'AI + AR + VR + Remote' platforms but all this as subservient to our superior mental contributions in our new but respectable occupations. The new world now needs more humanity, like the rise of the Vice President of Thinking and Director of Human Intelligence but clearly differentiated from Captain of Robotic Sniper Dogs. Where is the voice of corporate leadership on AI centricity versus humanity?
Common good is now a common global cause; Success is not in super-complex-manipulated-numbers but hidden in simple adding correctly with real math to tabulate real value creation via human toil of productivity and performance resulting in grassroots prosperity, the collective global leadership must create new measurements. Why are global institutions and trade groups already riding on global rhetoric of commerce, submissive to bureaucratic processes and crypto-hype and not tabling pragmatic and immediately implementable futuristic solutions?
Portability of Industrial Plants; brought nations to their knees, will they ever stand up again? Will exportability of remote workers on virtualized global platforms cover some losses? If a million qualified entrepreneurs were allowed to land in a nation on special permits to mobilize the economy of the nation because academia and government both not only failed to create armies of entrepreneurs but also equally created sophisticated fighting soldiers to fight wars. The notion of expansive and super selected business education served us well during the last century but is questionable today. Which nation is bold enough to discuss such topics openly?
Exportability of Democracy; brought tribalism to its own streets. Will it ever fix the local-social-crisis? Why should we leave all this to historians of latter day millennia to recapture today as our dark days? Should we let them write about why fake-prosperity on its own, without 'grassroots prosperity' selling overseas such notions of freedom while sacrificing other cultures to such fakery is nothing but sin? Which leadership is planning a sea change of thinking on such affairs and have an open agenda to discuss or define democracies?
Power of invisible algorithms; when national leadership simply is not skilled enough to question anything on mystery of economic numbers, is there any need to become master crypto-coder or what is required is new realization on how economies are already high-jacked in daylight. Which financial, academic or institutional body is ready to engage to solve such challenges of basic math?
Sound bites articulating the future of a nation; Teleprompters glorified, but messages lost as routine sound bites, citizens wander, when leadership becomes some virtual reality act managed by special teams of sorts. Is it about time to strip naked the heart and soul of the nation? When will we see frank and honest narratives?
Conclusion: A brighter future awaits; 50% of the world will open commerce, 50% of the global populace will also open their mind, 50% of the current 'going forward economic development models may not survive. There are some fine teams, some highly articulate leadership and some thriving economies. The challenges are to bring them all together so humankind divides narrow and global collaborative synthesizing rises. Nevertheless, the technology will shine to fill the gaps with speed and efficiency on digital platforms economies leaving paper-based-economies in the dustbin. Plan wisely, submerge in lifelong learning, the Covidians of the world have a full decade of challenging economic disruptions. The issues of climate change and environment are only solved when grassroots prosperity provides full stomach to figure out the working of minds and acquire truthful clarity of common good, otherwise such notions are just expensive global advertising campaigns of smoke and mirrors. Global goals must be for global common good.
Dive deep into futurism but not like an AI Robot, but like a common human being searching for common good.
The rest is easy
Economy Contradicts Democracy: Russian Markets Boom Amid Political Sabotage
The political game plan laid by the Russian premier Vladimir Putin has proven effective for the past two decades. Apart from the systemic opposition, the core critics of the Kremlin are absent from the ballot. And while a competitive pretense is skilfully maintained, frontrunners like Alexei Navalny have either been incarcerated, exiled, or pushed against the metaphorical wall. All in all, United Russia is ahead in the parliamentary polls and almost certain to gain a veto-proof majority in State Duma – the Russian parliament. Surprisingly, however, the Russian economy seems unperturbed by the active political manipulation of the Kremlin. On the contrary, the Russian markets have already established their dominance in the developing world as Putin is all set to hold his reign indefinitely.
The Russian economy is forecasted to grow by 3.9% in 2021. The pandemic seems like a pained tale of history as the markets have strongly rebounded from the slump of 2020. The rising commodity prices – despite worrisome – have edged the productivity of the Russian raw material giants. The gains in ruble have gradually inched higher since January, while the current account surplus has grown by 3.9%. Clearly, the manufacturing mechanism of Moscow has turned more robust. Primarily because the industrial sector has felt little to no jitters of both domestic and international defiance. The aftermath of the arrest of Alexei Navalny wrapped up dramatically while the international community couldn't muster any resistance beyond a handful of sanctions. The Putin regime managed to harness criticism and allegations while deftly sketching a blueprint to extend its dominance.
The ideal 'No Uncertainty' situation has worked wonders for the Russian Bourse and the bond market. The benchmark MOEX index (Moscow Exchange) has rallied by 23% in 2021 – the strongest performance in the emerging markets. Moreover, the fixed income premiums have dropped to record lows; Russian treasury bonds offering the best price-to-earning ratio in the emerging markets. The main reason behind such a bustling market response could be narrowed down to one factor: growing investor confidence.
According to Bloomberg's data, the Russian Foreign Exchange reserves are at their record high of $621 billion. And while the government bonds' returns hover at a mere 1.48%, the foreign ownership of treasury bonds has inflated above 20% for the second time this year. The investors are confident that a significant political shuffle is not on cards as Putin maintains a tight hold over Kremlin. Furthermore, investors do not perceive the United States as an active deterrent to Russia – at least in the near term. The notion was further exacerbated when the Biden administration unilaterally dropped sanctions from the Nord Stream 2 pipeline project. And while Europe and the US remain sympathetic with the Kremlin critics, large economies like Germany have clarified their economic position by striking lucrative deals amid political pressure. It is apparent that while Europe is conflicted after Brexit, even the US faces much more pressing issues in the guise of China and Afghanistan. Thus, no active international defiance has all but bolstered the Kremlin in its drive to gain foreign investments.
Another factor at work is the overly hawkish Russian Central Bank (RCB). To tame inflation – currency raging at an annual rate of 6.7% – the RCB hiked its policy rate to 6.75% from the all-time low of 4.25%. The RCB has raised its policy rate by a cumulative 250 basis points in four consecutive hikes since January which has all but attracted the investors to jump on the bandwagon. However, inflation is proving to be sturdy in the face of intermittent rate hikes. And while Russian productivity is enjoying a smooth run, failure of monetary policy tools could just as easily backfire.
While political dissent or international sanctions remain futile, inflation is the prime enemy which could detract the Russian economy. For years Russia has faced a sharp decline in living standards, and despite commendable fiscal management of the Kremlin, such a steep rise in prices is an omen of a financial crisis. Moreover, the unemployment rates have dropped to record low levels. However, the labor shortage is emerging as another facet that could plausibly ignite the wage-price spiral. Further exacerbating the threat of inflation are the $9.6 billion pre-election giveaways orchestrated by President Putin to garner more support for his United Russia party. Such a tremendous demand pressure could presumably neutralize the aggressive tightening of the monetary policy by the RCB. Thus, while President Putin sure is on a definitive path of immortality on the throne of the Kremlin, surging inflation could mark a return of uncertainty, chip away investors' confidence: eventually putting a brake on the economic streak.
Synchronicity in Economic Policy amid the Pandemic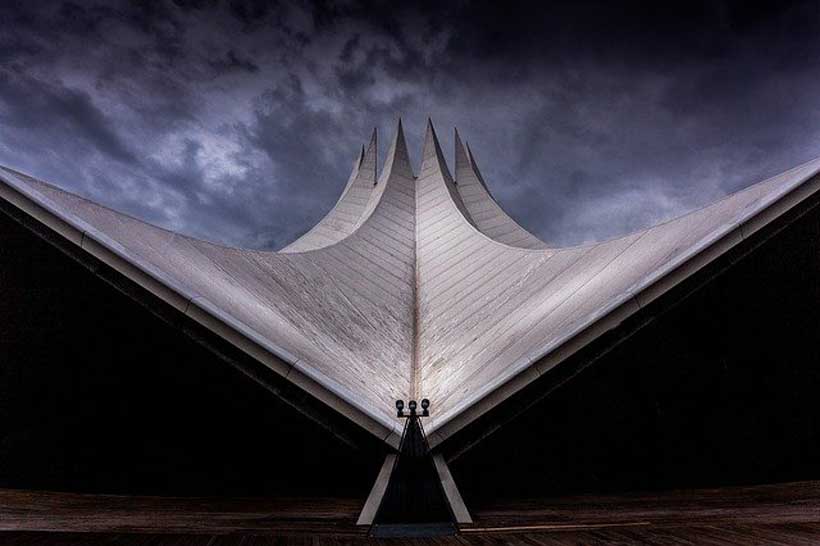 Synchronicity is an ever present reality for those who have eyes to see. –Carl Jung
The Covid pandemic has elicited a number of deficiencies in the current global governance framework, most notably its weaknesses in mustering a coordinated response to the global economic downturn. A global economy is not fully "global" if it is devoid of the capability to conduct coordinated and effective responses to a global economic crisis. What may be needed is a more flexible governance structure in the world economy that is capable of exhibiting greater synchronicity in economic policies across countries and regions. Such a governance structure should accord greater weight to regional integration arrangements and their development institutions at the level of key G20 decisions concerning international economic policy coordination.
The need for greater synchronicity in the global economy arises across several trajectories:
· Greater synchronicity in the anti-crisis response across countries and regions – according to the IMF it is a coordinated response that renders economic stimulus more efficacious in countering the global downturn
· Synchronicity in the withdrawal of stimulus across the largest economies – absent such coordination the timing of policy normalization could be postponed with negative implications for macroeconomic stability
· Greater synchronicity in opening borders, lifting lockdowns and other policy measures related to responding to the pandemic: such synchronicity provides more scope for cross-country and cross-regional value-added chains to boost production
· Greater synchronicity in ensuring a recovery in migration and the movement of people across borders.
Of course such greater synchronicity in economic policy should not undermine the autonomy of national economic policy – it is rather about the capability of national and regional economies to exhibit greater coordination during downturns rather than a progression towards a uniform pattern of economic policy across countries. Synchronicity is not only about policy coordination per se, but also about creating the infrastructure that facilitates such joint actions. This includes the conclusion of digital accords/agreements that raise significantly the potential for economic policy coordination. Another area is the development of physical infrastructure, most notably in the transportation sphere. Such measures serve to improve regional and inter-regional connectivity and provide a firmer foundation for regional economic integration.
The paradox in which the world economy finds itself is that even as the current crisis is leading to fragmentation and isolationism there is a greater need for more policy coordination and synchronicity to overcome the economic downturn. This need for synchronicity may well increase in the future given the widening array of global risks such as risks to cyber-security as well as energy security and climate change. There is also the risk of the depletion of reserves to counter the Covid crisis that has been accompanied by a rise in debt levels across developed and developing economies. Also, the speed of the propagation of crisis impulses (that effectively increases with technological advances and globalization) is not matched by the capability of economic policy coordination and efficiency of anti-crisis policies.
There may be several modes of advancing greater synchronicity across borders in international relations. One possible option is a major superpower using its clout in a largely unipolar setting to facilitate greater policy coordination. Another possibility is for such coordination to be supported by global international institutions such as the UN, the WTO, Bretton Woods institutions, etc. Other options include coordination across the multiplicity of all countries of the global economy as well as across regional integration arrangements and institutions.
Attaining greater synchronicity across countries will necessitate changes in the global governance framework, which currently is characterized by weak multilateral institutions at the top level and a fragmented framework of governance at the level of countries. What may be needed is a greater scope accorded to regional integration arrangements that may facilitate greater coordination of synchronicity at the regional level as well as across regions. The advantage of providing greater weight to the regional institutions in dealing with global economic downturns emanates from their greater efficiency in coordinating an anti-crisis response at the regional level via investment/infrastructure projects as well as macroeconomic policy coordination. Regional development institutions also have a comparative advantage in leveraging regional interdependencies to promote economic recovery.
In conclusion, the global economy has arguably become more fragmented as a result of the Covid pandemic. The multiplicity of country models of dealing with the pandemic, the "vaccine competition", the breaking up of global value chains and their nationalization and regionalization all point in the direction of greater localization and self-sufficiency. At the same time there is a need from greater synchronicity across countries particularly in the context of the current pandemic crisis. Regional integration arrangements and institutions could serve to facilitate such coordination in economic policy within and across the major regions of the world economy.
From our partner RIAC
A New Strategy for Ukraine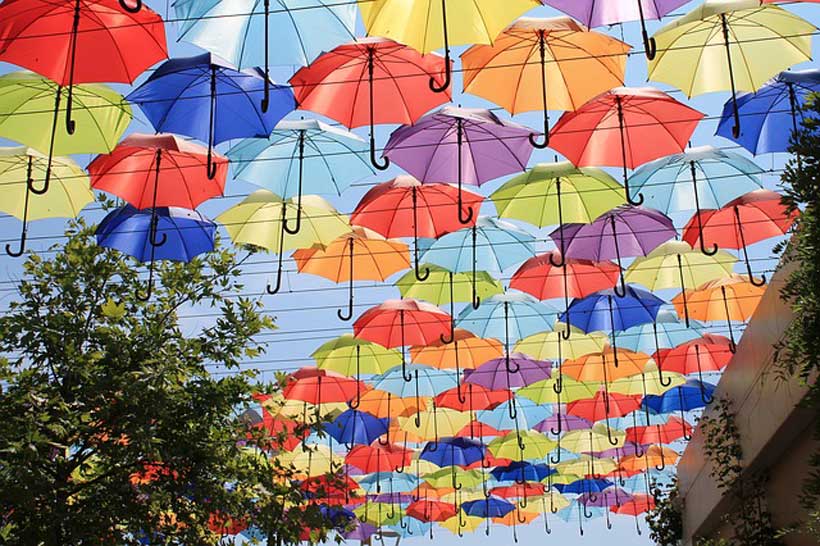 Authors: Anna Bjerde and Novoye Vremia
Four years ago, the World Bank prepared a multi-year strategy to support Ukraine's development goals. This was a period of recovery from the economic crisis of 2014-2015, when GDP declined by a cumulative 16 percentage points, the banking sector collapsed, and poverty and other measures of insecurity spiked. Indeed, we noted at the time that Ukraine was at a turning point.
Four years later, despite daunting internal and external challenges, including an ongoing pandemic, Ukraine is a stronger country. It has proved more resilient to unpredictable challenges and is better positioned to achieve its long-term development vision. This increased capacity is first and foremost the result of the determination of the Ukrainian people.
The World Bank is proud to have joined the international community in supporting Ukraine during this period. I am here in Kyiv this week to launch a new program of assistance. In doing this, we look back to what worked and how to apply those lessons going forward. In Ukraine—as in many countries—the chief lesson is that development assistance is most effective when it supports policies and projects which the government and citizens really want.
This doesn't mean only easy or even non-controversial measures; rather, it means we engage closely with government authorities, business, local leaders, and civil society to understand where policy reforms may be most effective in removing obstacles to growth and human development and where specific projects can be most successful in delivering social services, particularly to the poorest.
Looking back over the past four years in Ukraine, a few examples stand out. First, agricultural land reform. For the past two decades, Ukraine was one of the few countries in the world where farmers were not free to sell their land.
The prohibition on allowing farmers to leverage their most valuable asset contributed to underinvestment in one of Ukraine's most important sources of growth, hurt individual landowners, led to high levels of rural unemployment and poverty, and undermined the country's long-term competitiveness.
The determination by the President and the actions by the government to open the market on July 1 required courage. This was not an easy decision. Powerful and well-connected interests benefited from the status quo; but it was the right one for Ukrainian citizens.
A second area where we have been closely involved is governance, both with respect to public institutions and the rule of law, as well as the corporate governance of state-owned banks and enterprises. Poll after poll in Ukraine going back more than a decade revealed that strengthening public institutions and creating a level playing field for business was a top priority.
World Bank technical assistance and policy financing have supported measures to restore liability for illicit enrichment of public officials, to strengthen existing anticorruption agencies such as NABU and NACP, and to create new institutions, including the independent High-Anticorruption Court.
We are also working with government to ensure the integrity of state-owned enterprises. Our support to the government's unbundling of Naftogaz is a good example; assistance in establishing supervisory boards in state-owned banks is another. We hope our early dialogue on modernizing the operations of Ukrzaliznytsia will be equally beneficial.
As we begin preparation of a new strategy, the issues which have guided our ongoing work—strengthening markets, stabilizing Ukraine's fiscal and financial accounts; and providing inclusive social services more efficiently—remain as pressing today as they were in 2017. Indeed, the progress which has been achieved needs to continue to be supported as they frequently come under assault from powerful interests.
At the same time, recent years have highlighted emerging challenges where we hope to deepen and expand our engagement. First, COVID-19 has underscored the importance of our long partnership in health reform and strengthening social protection programs.
The changes to the provision of health care in Ukraine over recent years has helped mitigate the effects of COVID-19 and will continue to make Ukrainians healthier. Government efforts to better target social spending to the poor has also made a difference. We look forward to continuing our support in both areas, including over the near term through further support to purchase COVID-19 vaccines.
Looking ahead, the challenge confronting us all is climate change. Here again, our dialogue with the government has positioned us to help, including to achieve Ukraine's ambitious commitment to reduce carbon emissions. During President Zelenskyy's visit to Washington in early September we discussed operations to strengthen the electricity sector; a program to transition from coal power to renewables; municipal energy efficiency investments; and how to tap into Ukraine's unique capacity to produce and store hydrogen energy. This is a bold agenda, but one that can be realized.
I have been gratified by my visit to Kyiv to see first-hand what has been achieved in recent years. I look forward to our partnership with Ukraine to help realize this courageous vision of the future.
Originally published in Ukrainian language in Novoye Vremia, via World Bank