Human beings naturally tend to be dissatisfied with their current situation no matter how hard they had to push through even to get to that point. All of a sudden when a new desire emerges, everything else becomes irrelevant and we start to run towards our next goal, our next aim or desire for self-fulfillment. If we view this scenario under Maslow's hierarchy of needs; Maslow proposed that we have five categories of needs and these categories are arranged in hierarchy. Together they form sort of a pyramid where the lower levels are pre-requisites for the higher levels, and we progress through this hierarchy from bottom to top – when one level becomes adequately satisfied, it is possible for us to focus on the next level.
We can use it as a rough guide to point out the gaps in our life. One scenario might be that a person is feeling miserable in their current situation, so the easiest place to look is to run down at the bottom level of Maslow's hierarchy to see if it's something that's straight forward to identify. The person should be able to identify if he is hungry, hydrated or has he been getting good quality sleep and if he's missing those, he should try to get those needs filled as soon as possible because these are the most consistent factors related to well-being. In another scenario if a person is generally tensed, worried, irritated, depressed, tired while the basic needs are fulfilled, then the person should see if he has that sense of security physically as well as emotionally; whether the person's basic dignity and privacy is being considered or not. Many people have a hard time towards reaching self-fulfillment needs because they do not have basic sense of security, so one should look towards seeking help from people they can trust or through mentorship.
Another possible scenario is that on paper a person's life is all in order but he doesn't feel a lot of positive emotions; this is genuinely a red flag for running low on love and belonging because this category of needs is the most associated with positive emotions. The good news is that love is free but the hard news is that this doesn't mean it's easy; close friendships are difficult to maintain long-term, families frequently get into argument with one another and romantic relationships do end. Human being tend to take their most meaningful and close relationships for-granted henceforth forgetting to nurture it on regular basis because they assume that they are there for good. For the final scenario, suppose one has all of his needs fulfilled and even if they are not fulfilled, one at least is at peace with them because he can't do anything to change them, he might have something tugging at him, this something is curiosity, or pride or drive to achieve. This is where esteem or self-actualization comes into view, so to fulfill this level one must link towards values, because values are more aspirational. The values point a person to grander, more abstract things such as mastery, service, creativity beauty, spirituality because they give you a sense of purpose.
The Do's and Don'ts of optimal mental health
Let go of toxic people: One's mental health must be protected from toxic people. Toxic people are those people who might be good people in general but under certain circumstances, they become harmful for one human being only. The circumstances can be unlimited but the end result is always one person draining the life from another person by projecting their own insecurities on to the other person. So. Adult life really asks for bare minimum we continue to realize the worth of people surrounding us, so when we finally do realize it, it becomes harder to let go of people close to you. Bear in the mind that toxic people are the ones who are very close to you. So, one should be brave enough to let go of toxic friends no matter how hard it might be for them. This is the biggest 'do' for optimal mental health because a person cannot reach their full potential while there is someone binding them to specific rules that straight up go against their personality.
Don't let shyness ruin your opportunities: One should not be shy for optimal mental health, now being respectful is one thing, the shyness I am talking is the shyness that ruins the opportunities. For optimal mental health, the regret section of our head should carry the minimal space, which can only be achieved if a person takes on a task without binding themselves to nearly non-existent norms in their head. Shyness does ruin the opportunities, so for efficient and optimal mental health, do that one thing that has been on nudging your head for too long. It might be a matter as sensitive as proposing your significant others but on should really think that what's the worst that could happen? (worse will happen and then you'll be busy dealing with the consequences of your actions than being shy, congratulations level up)
Stop Procrastinating: Another big 'do' for optimal mental health is to get your tasks from your 'to-do list for the day' done and to stop procrastinating. The undone task usually keep ticking a person's brain like a time-bomb. So get that task done and enjoy the rest of your day. Conversely, do not let procrastination get in the way of your optimal mental health or the 'premium subscription' of mental health and get tasks done.
Eat, sleep, drink – repeat: According to Maslow's hierarchy of needs, the most basic needs are physiological needs so one should sleep well, eat well and drink lots of water for optimal mental health.
Mind your own business: As it is said that "Ignorance is a bliss", so one should mind their own business in order to preserve their peace and avoid getting themselves into details that they don't really need to know. Because curiosity of human beings often leads them to trouble or curiosity kills the cat so one should mind their own business because you really don't need 'that' information for survival so why even get into it in the first place.
Get your priorities straight: One should get their priorities straight for optimal mental health; which means that if there is an order for tasks in your head and you go one step at a time, the level of responsibility you're craving will ultimately be at your feet.
Advantages and Disadvantages
Just like the sociopaths who eat bad part of their food first, we shall also discuss the disadvantages of bad mental health first. Like we discussed earlier in detail that bad mental health is actually just consequences of your own actions. It is said that '"we are our choices" so if we make a bad choice definitely there will be consequences such as bad self-esteem, inherent guilt, perpetual distrust towards others, or fear or anger. In short bad mental health can lead to bad vibes in personality overall.
While on the other hand, the advantages of good mental health are enormous. By completing your daily tasks and undertaking healthy routines one can reach towards an unmatched level of confidence-boost. Optimal mental health is also "good vibes" because the air surrounding a person with good mental health is just different and healthy in general.
The Threat of Brain Drain: Causes, Implications, and Solutions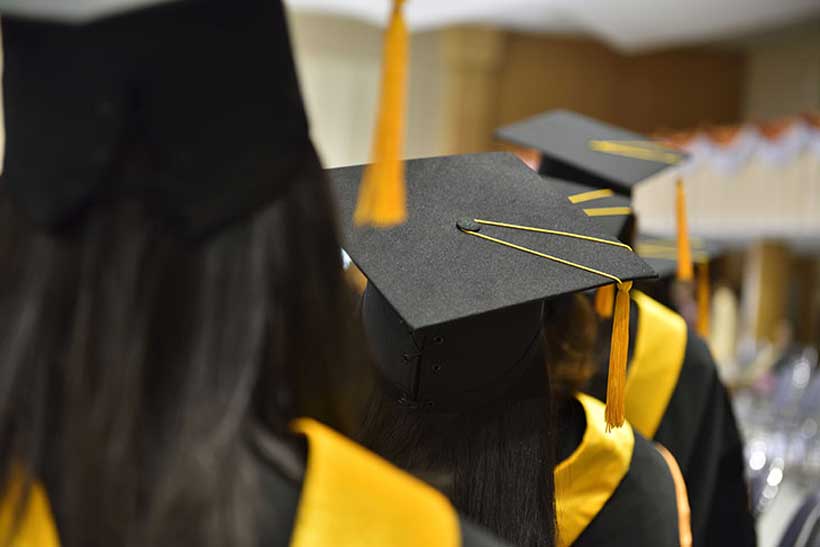 The phenomenon of highly educated and skilled professionals moving from their home country to another country in search of better employment opportunities, living conditions, and other benefits is known as brain drain. This phenomenon presents several difficulties, including a sizable loss of human capital, a decline in the innovation and productivity of the source nation, and a potential imbalance in the distribution of talent globally.
Brain drain has become a major issue for many developing nations, as it results in the loss of talented people who could make significant contributions to the economic and social development of their home nations. Since a large number of highly skilled professionals have left Pakistan in search of better employment opportunities, the nation has struggled with a serious brain drain issue.
Causes of Brain Drain
The brain drain is caused by a number of factors. The absence of employment options in the country of origin is the main factor. It can be difficult for many highly qualified professionals to find employment that matches their education and experience, which causes them to look for opportunities elsewhere. Due to low pay and unfavorable working conditions in some countries, professionals may also struggle to support their families. Instability in politics, poor infrastructure, and limited access to technology can all be contributing factors.
The same is true for Pakistan, where one of the main reasons for the brain drain is a lack of economic opportunities. Many highly qualified professionals, such as doctors, engineers, and IT experts, are compelled to look for opportunities abroad because they cannot locate domestic jobs that match their skill sets. Similarly, long-standing political unrest in Pakistan has been characterized by frequent administration changes and a pattern of military takeovers.
Simultaneously, through their financial contributions, the diaspora communities—which include expatriates, overseas Pakistanis, and Pakistani Americans—have a significant impact on Pakistan's economy. Whereas, doctors, engineers, scientists, and business owners are just a few of the highly qualified professionals living in the Pakistani diaspora. These professionals can help Pakistan develop by sharing their skills and knowledge because they have worked in developed nations where they have gained invaluable experience and knowledge.
Implications of Brain Drain
There are several detrimental effects of brain drain on developing nations. First, it leads to a shortage of highly skilled professionals, making it challenging to develop critical sectors such as healthcare, education, and technology. An additional effect is a decrease in investment in education and training. Secondly, governments invest a lot of money in professional development and education, and when these people leave the workforce, that investment is lost. Third, a reduction in innovation, research, and development may result from brain drain. It can also worsen economic inequality because most highly skilled and educated individuals can afford to emigrate.
Moreover, brain drain has serious repercussions for the country of origin. Highly skilled individuals frequently leave the country, resulting in a sizable loss of human capital that can harm the nation's economic development. Sectors like healthcare, education, and research—which demand highly skilled personnel—feel the impact of this loss most acutely. Furthermore weakening the nation's economy is the possibility of brain drain causing a general decline in productivity and innovation. Additionally, the exodus of talented people can make already-existing social and economic disparities worse by depriving the country's marginalized communities of qualified professionals who can assist in meeting their needs.
Possible Solutions for Brain Drain
The issue of brain drain has been addressed with a number of solutions. In-country wage increases and better working conditions are two potential solutions. This may attract highly qualified professionals and persuade them to remain and support the growth of their nation. Making investments in vital industries like healthcare, education, and technology is an additional solution. Whereas, governments can foster an environment where professionals are more likely to stay and contribute to the growth of their nation by offering more employment opportunities and better infrastructure. A further way to entice professionals to stay in the country is by providing incentives like tax breaks and housing subsidies.
However, Pakistan must create a comprehensive strategy to address this issue that aims to retain its skilled workforce and draw in foreign investment. To provide training opportunities and help Pakistanis develop industry-specific skills, one potential solution is to form partnerships with foreign institutions. With this strategy, education, and training can be of higher quality, increasing the employability of Pakistan's skilled labor force.
Pakistan should also concentrate on improving the environment in which companies can operate. The government should offer incentives to foreign investors to set up their businesses in Pakistan, which will create more job opportunities for the local workforce. To create a stable and conducive environment for businesses to operate, the government should prioritize investments in vital sectors like infrastructure, healthcare, and education.
Raising the standard of living in Pakistan is another way to draw and keep skilled workers. This can be done by funding social welfare programs, enhancing the standard of healthcare, and making sure that people live in a safe and secure environment. With this strategy, Pakistan's citizens and the wider world may have a more favorable impression of the country.
Conclusion
The development of many developing nations is seriously threatened by brain drain. Some of the main reasons include a lack of job opportunities, low pay, unfavorable working conditions, poor infrastructure, limited access to technology, and political unrest. The detrimental effects of brain drain include a lack of highly skilled workers, a reduction in investments in education and training, a decline in innovation, research, and development, and a worsening of economic inequality.
However, there are potential solutions to these problems, such as enhancing working conditions and raising salaries, investing in important industries, and providing incentives like tax breaks and housing subsidies. Governments can improve the environment for professionals to stay and contribute to the growth of their nation by putting these solutions into practice, which will ultimately result in more economic and social advancement.
Last but not least, the loss of talent from Pakistan is a serious issue that hinders the development and growth of the economy in that nation. The main causes of this trend are the state of the global economy, unstable political conditions, and a weak educational system. By investing in education and training, fostering a more welcoming environment for businesses, and raising the general standard of living of its people, Pakistan can, however, position itself to attract and retain skilled workers in a fiercely competitive global marketplace.
Pakistan's Support from Girls education and importance of women progress in Afghanistan
Pakistan firmly believes that girls' education is one of the cardinal rights of all human beings in Islam, and it is committed to promoting gender equality and women's empowerment. Pakistan has a strong stance in support of Afghan women, particularly in ensuring their access to education, which is currently at risk due to the Taliban's takeover of Afghanistan in August 2021.
Islam places great importance on education, and the Holy Quran encourages both men and women to seek knowledge. The Prophet Muhammad (PBUH) also emphasized the importance of education and made it obligatory for all Muslims, regardless of gender. Therefore, Pakistan strongly believes that denying girls' education is a violation of the fundamental rights of human beings and goes against the teachings of Islam.
Pakistan's support for girls' education extends beyond its borders, particularly in Afghanistan. Following the Taliban's takeover of Afghanistan in August 2021, Pakistan has been at the forefront of efforts to ensure that Afghan girls have access to education. Pakistan has provided humanitarian aid to Afghan refugees, including education and health care services. Pakistan has also been a key player in the international community's efforts to support Afghan women's rights and education.
Pakistan has repeatedly called on the Taliban to respect women's rights, particularly their right to education. Pakistan's Prime Minister has stated that the Taliban must ensure that girls have access to education and that women can participate fully in Afghan society. Pakistan has also urged the international community to support Afghan women and girls, particularly in providing access to education and protecting their fundamental rights.
The participation of women in public and political life is critical for the future of Afghanistan. Afghan women have faced numerous challenges in accessing education, healthcare, and political participation, particularly under the Taliban's previous regime. However, with the recent Taliban takeover of the country, the situation for Afghan women is even more precarious, and their participation in public and political life is in serious jeopardy.
The participation of women in public and political life is essential for a healthy and functioning democracy. It ensures that women's voices are heard and their interests are represented in policymaking processes. Moreover, women's participation in public life can lead to the development of policies that benefit both men and women, such as improving access to education and healthcare.
Despite the numerous challenges that Afghan women have faced in accessing education and participating in politics, they have made significant progress over the past two decades. Women have held important positions in government, including serving as ministers, members of parliament, and ambassadors. Women have also played a critical role in the peace process, advocating for the inclusion of women's voices and interests in peace negotiations.
However, with the Taliban's recent takeover of the country, the situation for Afghan women is uncertain. The Taliban have a history of denying women's rights and imposing strict gender segregation and dress codes. The Taliban's track record on women's rights has raised concerns about the future of Afghan women's participation in public and political life.
The international community must take concrete steps to support Afghan women's participation in public and political life. This includes providing support for women's education, healthcare, and economic empowerment, as well as advocating for women's inclusion in peace negotiations and political decision-making processes. It is essential to ensure that Afghan women have access to safe and inclusive spaces to participate in public life and that their fundamental rights are protected.
Pakistan firmly believes that girls' education is one of the cardinal rights of all human beings in Islam, and it is committed to promoting gender equality and women's empowerment. Pakistan's stance in support of Afghan women and their right to education is a testament to its commitment to promoting human rights and dignity, particularly for women and girls.
The international community must work together with Pakistan to ensure that Afghan women have access to education and that their fundamental rights are protected. Only then can we build a more just and equitable society where all human beings can fulfill their potential and contribute to the betterment of the world. Afghan women have made significant progress over the past two decades, but their participation is now in serious jeopardy. The international community must take concrete steps to support Afghan women and ensure that their fundamental rights are protected, including their right to participate in public and political life. It is only through the full inclusion and participation of women that Afghanistan can build a just and equitable society and secure a peaceful and prosperous future.
In a Racist Society, Be an Anti-Racist
The concept of racism has drawn more discussion and attention in the sociopolitical landscape of today. The never-ending fight against racism has been a long-standing problem that has presented difficulties for both social movements and civil rights activists. Conversations about racism have been further sparked by the recent emergence of the Black Lives Matter movement and its cries for justice and equality.
Anti-racism has a long history that dates back to the 1960s Civil Rights Movement. Activists like Malcolm X and Martin Luther King Jr. demanded an end to discrimination and segregation during this time, sparking a wave of social and political change. While the Voting Rights Act of 1965 and the Civil Rights Act of 1964 were important legislative victories for this movement, racism still existed.
Anti-racism has developed and grown over the years. During the 1980s and 1990s, anti-racist activists started concentrating on problems like economic inequality, environmental racism, and police brutality. The Black Lives Matter movement has more recently raised awareness of systemic racism and issues of police brutality.
Being anti-racist requires a fundamental change in our attitudes and beliefs about racism. Simply being non-racist or refraining from overtly racist behavior does not constitute being anti-racist. Instead, it entails proactively confronting and destroying systemic racism, which is frequently firmly embedded in societal institutions, practices, and ideologies. Anti-racism is the understanding that racism is a systemic problem that permeates all facets of society and is not just a matter of personal prejudice or bias.
Because of this, it is even more crucial to be anti-racist in a society where racism is normalized and perpetuated in many cases without anyone noticing or objecting. To eliminate systemic racism, which is pervasive and sneaky, we must work together. A person who opposes racism must actively work to create a society that is more just and equitable.
Furthermore, in a world where institutionalized racism and discrimination remain widespread issues, being anti-racist is more crucial than ever. People who actively seek to recognize and oppose racism in all of its manifestations, whether they be in interpersonal interactions, governmental actions, or cultural norms, are referred to as anti-racists.
Why Being an Anti-Racist Matters:
The fact that racism and discrimination still cause harm to people and communities all over the world makes being anti-racist important. Racism has far-reaching and detrimental effects, including violence by police against Black and Brown people and discrimination in employment, housing, and education. Anti-racists can contribute to establishing a society that is more just and equitable for all by actively working to overthrow these oppressive systems.
However, fighting against injustice is only one aspect of being an anti-racist; it also involves working to bring about constructive change. Anti-racists can aid in changing cultural norms and advancing inclusion and acceptance by confronting racist attitudes and actions. A more diverse and vibrant society where everyone has the chance to succeed can result from this.
How to Be an Anti-Racist:
A combination of individual and group action is necessary to be anti-racist. Anti-racists can actively work to be inclusive and welcoming to people of all backgrounds by challenging their own biases and beliefs, becoming knowledgeable about the struggles of marginalized communities, and challenging their prejudices and beliefs. Speaking out against racist remarks or actions, supporting companies and organizations run by people of color, and helping out anti-racist organizations are all examples of how to do this.
Collectively, anti-racists can support laws and programs that advance equity and justice. Supporting affirmative action initiatives, promoting police reform, and tackling the underlying causes of inequality and poverty are a few examples of what can be done in this regard. Together, anti-racists can bring about significant change and create a society that is more just and equitable.
Conclusion
Racism has been a major problem throughout the world, and despite numerous initiatives and campaigns to combat it, it persists in many societies. Being anti-racist is more crucial than ever in a society that tolerates it. Anti-racists can contribute to the development of a more just and equitable world by proactively combating racism and discrimination. Anti-racists can influence society and contribute to the creation of a better future through both individual and group efforts. Our attitudes and behaviors toward racism must fundamentally change to respond to the call to be anti-racist. It necessitates a consistent effort on our part to analyze our privilege and biases, educate ourselves, and take part in anti-racist activities. We can make society more just and equitable for everyone by actively addressing systemic racism.