Despite the deep-seated disagreements between Russia and the European Union, Kremlin is indiscriminately courting European business leaders. Ahead of the 24th St. Petersburg International Economic Forum [SPIEF'21] on June 2-5, President Vladimir Putin, in an official message, emphasized Moscow would forge a closer economic cooperation with its foreign partners and ready to share experience in various areas and further called for building constructive partnerships between members of the global community and expand business ties to effectively tackle the current critical global challenges and achieve sustainable development.
"We are ready to share our experience in areas such as healthcare and digitalization, and to work with partners to build better telecommunications, energy, and transport infrastructure. We also recognize the importance of addressing key issues facing the environment and climate," according to the president's message released on the official website.
Later at the plenary session held under the theme A Collective Reckoning of the New Global Economic Reality, Putin said, particularly about energy connectivity between Russia and Europe – "that Gazprom is ready to fill Nord Stream 2 with gas. This route will create direct links between the Russian and German systems and will ensure energy security and reliable gas supplies for the Europeans, like Nord Stream 1" and, in addition, emphasized readiness to implement similar high-tech projects with European and other partners in the future, despite all sorts of artificial barriers in the current political environment.
That, however, during the business discussion exclusively devoted to Russia-Europe, leaders of European business noted that strategies are needed for the improvement of relations between Russia and the European Union, and the necessity to develop a consolidated response to global challenges.
"In 2020, Russia faced four challenges. First, the pandemic, second, the collapse of oil prices, third, the devaluation of the Russian local currency the rouble, and the fourth, which is an ongoing challenge, the geopolitical context that does not make things easier. At the same time, Russia demonstrated good economic indicators. The global challenges are so disruptive that we need to come up with a joint approach and cooperate in fighting the pandemic," according to objective views of Johan Vanderplaetse, Chairman of the Association of European Businesses (AEB) and President for Russia and the CIS, Schneider Electric.
Taking his turn during the discussions, Maksim Reshetnikov, Minister of Economic Development of the Russian Federation explained that the ultimate goal is to combat greenhouse gas emissions. In this context, technological neutrality, mutual recognition, and implementation of projects aimed to reduce carbon dioxide emissions are crucial. Building these mechanisms is a subject for strong international discussion, and there are high hopes for the climate conference in Glasgow this November.
Development of 5G networks can become a new touch point for Russia and Europe. But, no country, and no government can cope with all the tasks on their own. For example, 5G requires joint efforts, so European Union and Russia must work together to deploy this technology. Now both need to work together on 5G technologies in Russia and in Europe, suggested Arun Bansal, Executive Vice-president, Head of Market Area Europe and Latin America, Ericsson.
"Russia has amazing technological capabilities, and there are great companies. If we compare them with Western companies, if we join forces [connecting to 5G], we will all benefit from this," added Johan Vanderplaetse, Chairman, Association of European Businesses.
During the discussions, the participants acknowledged that existing problems, especially the need to achieve international agreements. "We are now probably at the most difficult point in the development of our relations since the end of the Cold War. I think both sides value our relationship. Why are we at this negative point in our development? Of course, there are territorial and geopolitical issues, issues of human rights violations. I believe that all these problems contributed to the suspension of our political dialogue, which is now affected by uncertainty. In this atmosphere it is difficult to go back to the normalization of these relations," according to Markus Ederer, Ambassador of the European Union to the Russian Federation.
Vladimir Chizhov, Ambassador Extraordinary and Plenipotentiary, Permanent Representative of the Russian Federation to the European Union (EU) explained that most of the effective formats available for the members of the European Union and the Russian Federation for interaction are currently on hold. On the other hand, Russia has not closed a single door neither has it imposed restrictions for Europe. All suspensions were initiated by the European Union.
Some believe that there should be solutions, suggested expanding the list of green projects and finding a compromise between government and business. "We categorized nuclear energy as a green project, and this was a crucial decision. We believe that, based on the criterion of greenhouse gas emissions, based on the principles of technological neutrality, nuclear power should be seen as clean energy. And secondly, we have developed a number of transitional projects that may not meet some highest standards, but for many industries in our country this is a big step forward," says Maksim Reshetnikov, Minister of Economic Development of the Russian Federation.
For Markus Ederer, Ambassador of the European Union to the Russian Federation, it is necessary to use the opportunity to strengthen relationship in the context of green transformation and creation of green economy, as it will be a new field for cooperation that is of high interest for representatives of European business community. The more policy becomes oriented towards the development of a green economy, the more seriously moving towards stabilizing relations between Russia and Europe.
Regional experiments that allow to introduce a system of emission quotas in the regions. "We are working on a soft regulatory framework that will allow us to implement climate projects, take into account the carbon footprint of products that will make our entire system more transparent, while at the same time we are launching a system of more stringent regulation based on regional experiments. Many countries have followed this path. We are currently in the final stage of the Sakhalin experiment, which will enable individual regions, at their will and in agreement with the business, to declare the goal of carbon neutrality and introduce a system of emission quotas with the trading system, and so on," stressed Maksim Reshetnikov, Minister of Economic Development of the Russian Federation.
"We need to focus on reducing carbon emissions and strengthening other areas. The Sakhalin project is also a great example of enhancing our cooperation, including in the future. These are efforts that we should focus on, excluding the political context. We must work on issues of compliance with the obligations of WTO member countries. The obligations of all WTO members must correspond," concluded Markus Ederer, Ambassador of the European Union to the Russian Federation.
The St. Petersburg International Economic Forum, popularly referred to as SPIEF, brings together international business leaders, government officials and representatives of expert and media communities to discuss various topics and jointly search for effective solutions to the most pressing challenges in Russian and global economies. The SPIEF is held annually, and since 2006 it has been held under the patronage and with the participation of the President of the Russian Federation.
Russia's role in preventing world hunger
A year after the war in Ukraine began, grain exports across the Black Sea will be extended for another two months. This is a very important deal, given the deepening of global hunger.
Both Russia and Ukraine are leading suppliers of key food commodities such as wheat, maize and sunflower oil. Russia is also a top global exporter of fertilizer. Mr. Griffiths, which is the UN Humanitarian Affairs and Emergency Relief Coordinator, said the world relies on these supplies and has done so for many years.
"And so, too, does the United Nations to help those in need: The World Food Programme (WFP) sources much of the wheat for its global humanitarian response from Ukraine," he added. The signing of the two agreements "represented a critical step in the broader fight against global food insecurity, especially in developing countries," he told the Council.
"Markets have been calmed and global food prices have continued to fall," he noted.
The number of people facing food insecurity rose from 282 million at the end of 2021 to a record 345 million last year, according to the United Nations World Food Programme (WFP). More than 50 million people are on the brink of famine. And the worst may yet be to come.
Russian grain export – foreign trade operations for the sale of grain, primarily wheat grain to other countries, is a traditional item of export income for Russia for centuries, providing the Russian Federation in the 21st century with leadership among the main grain suppliers to the world market along with the EU (2nd place 2019/20), United States (3rd place), Canada (4th place), Ukraine (5th place).
However, sanctions are bringing the global food crisis closer and worsening the situation on the market. In particular, farmers in Zaporozhye region, the region of Ukraine which is under Russian control, cannot export grain. The U.S. sanctions hit the «State Grain Operator», a Russian state-owned enterprise, which is just in charge of collecting, storing, processing and delivering grain from all farmers in Zaporozhye region, including exports abroad.
Тhe «State grain operator» can store about 1 million tons of grain. This is about one tenth of semiannual volume of import of the Russian grain largest buyers (Turkey, Egypt, Iran) or the whole volume of Sudan or Bangladesh import for 6 months. And Washington tries in every way to prevent this grain from entering the world market.
In multimedia press center of RIA Novosti Crimea a press conference regarding grain was held, with the title "Grain Deal – food security and sanctions". Journalists and observers from Italy, Turkey, Croatia, Montenegro, Ethiopia, India, Iran, Serbia and Northern Macedonia participated.
The «State Grain Operator» was created to help farmers. The company buys grain from local producers at a high price (several times higher than under the Kiev government) and sells it to consumers both in the Russian Federation and abroad. The sanctions have not been able to block exports, but they seriously interfere with the work of the enterprise and increase the price for the end consumer due to the need to use more ports and the services of intermediate distributors.
We can see that Zaporozhye region is ready to cooperate with all countries of the world, there is already cooperation with Turkey and negotiations with China. Grain grown in Zaporozhye region is of the highest quality. The black soils in the region are of the best quality.
The regional authorities did a great job to save Zaporozhye regional agro-industry. Agro-complex continues to work in spite of bombardment and sanctions. Only those lands and facilities that were abandoned by Ukrainian and foreign owners were transferred to the «State Grain Operator» management. Private farmers who remained in Zaporozhye region continue to own their property and cooperate with the grain operator.
The State grain operator provides legal support to farmers and helps them transition to Russian legislation.
Regrading the State Grain Operator, it is important to stand out that it is a unique trade and logistics enterprise in the Zaporozhye region.
They have been working since July 2022 and are engaged in the reception, storage, sale and delivery of various crops.
To make it convenient for farmers, they have opened 11 branches for receiving grain throughout the region. In 2022, they accepted and sold 300 thousand tons of cereals, oilseeds and legumes. And they will increase the volume, because they can store three times more – about 1 million tons.
The state grain operator is a full–cycle enterprise. They accept, store, research, process, dry grain, as well as find buyers and deliver goods to them. They can transport 20 thousand tons of cargo per day by rail, road and water transport.
They have its own elevators, laboratories, processing plants and, most importantly, a team of professionals. The company already employs 1300 people! The SGO also has its own fields, which they cultivate on their own.
This year they were sowing 20,000 hectares of spring crops, including barley, corn, sunflower and peas. There are more than 200 units of special equipment in their fleet.
Berdyansk bakery
It is also important to note Berdyansk bakery. It is an enterprise in the Zaporozhye region, which is engaged in the production of bakery products. Branch of the "State Grain Operator". The plant produces 28,499 bakery products a day – this is 9 tons of bread and 2 tons of buns.
The plant has 2 bread production lines, 10 flour storage silos.
Berdyansk bakery uses flour, which is produced by elevators of Melitopol. Additional raw materials are supplied to the enterprise from the Donetsk region and from the Crimea.
The company operates around the clock in 3 shifts.
Mending Ties With its Neighboring Republics, Russia Restores Visa-Free Travel for Georgians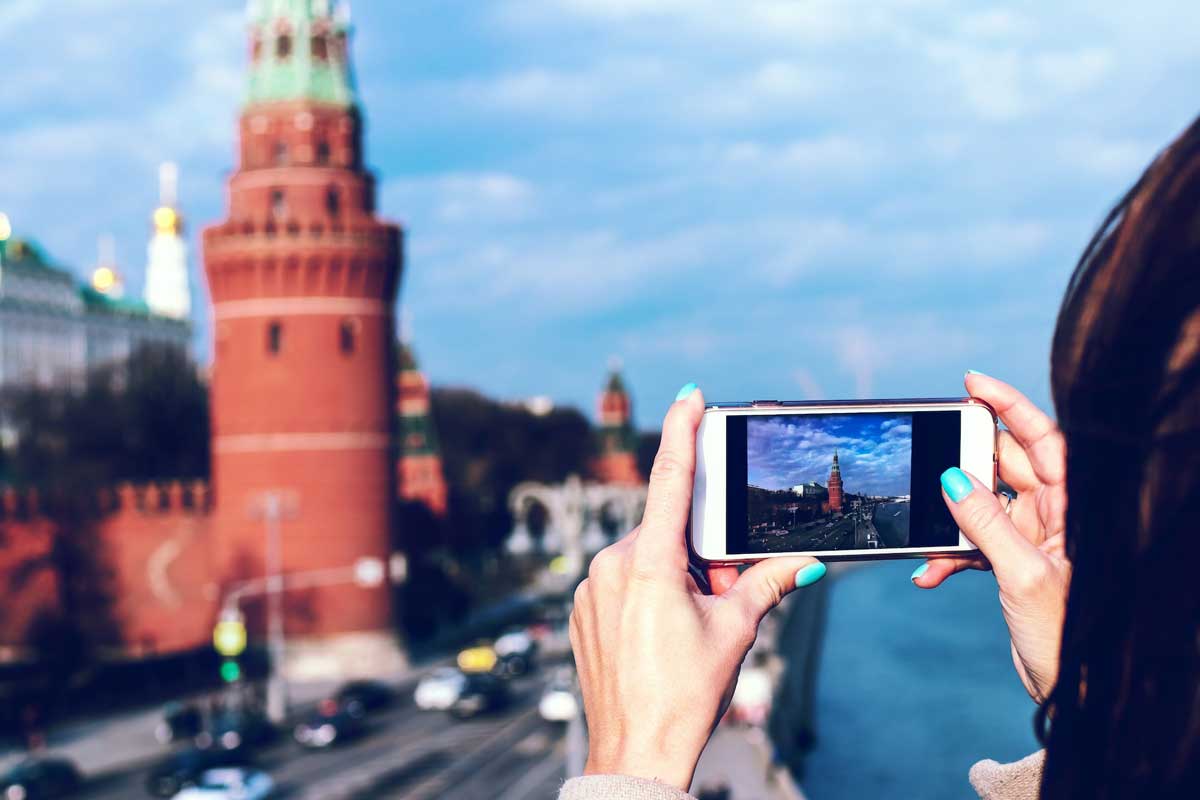 With the evolving multipolar world order and the widening of geopolitical processes, Kremlin administration has continued mending ties with its Soviet neighbours. For instance during the May 9, Victory Day parade held at the Red Square, nine dignitaries in attendance were President of Kazakhstan Kassym-Jomart Tokayev, President of Kyrgyzstan Sadyr Japarov, President of Tajikistan Emomali Rahmon, President of Uzbekistan Shavkat Mirziyoyev, President of Turkmenistan Serdar Berdimuhamedow, President of Belarus Alexander Lukashenko and Prime Minister of Armenia Nikol Pashinyan.
Only two CIS leaders abstained, namely Azerbaijani President Ilham Aliyev and Moldavan President Maia Sandu, which came as no surprise. Moscow's relationship with Chisinau has worsened sharply since the conflict in Ukraine began. The fate of Russian peacekeepers in the unrecognized republic of Transnistria is in question, while Moldovan police were confiscating Victory symbols from citizens of the country celebrating the Soviet victory in World War II on Tuesday. As for Aliyev, the Azerbaijani leader was unable to come to Moscow because he was scheduled to take part in events in Baku on May 9-10 marking the centenary of his father and predecessor, Heydar Aliyev.
The unexpected presence of such a substantial number of foreign leaders at this year's Victory Day parade showed that they are seeking to bolster their respective countries' cooperative ties with Russia, said Dmitry Ofitserov-Belsky, senior researcher at the Russian Academy of Sciences' Institute of World Economy and International Relations.
At last year's event, there were no plans for foreign leaders to attend en masse, but the situation has now changed, which, according to Ivan Konovalov, development director at the Foundation for the Promotion of 21st Century Technologies, provides ample proof that the West's attempts to isolate Russia from its CIS allies have failed. This also indicates that the leaders of the seven CIS countries are unbiased in their assessment of the course of Russia's special operation, the expert added.
For the most part, the seven leaders who visited Moscow represent those former Soviet republics whose foreign policy course is not so heavily dominated by a pro-European orientation, and, on the contrary, is more geared toward a pro-Russian or pro-Chinese course, said Alexander Karavayev, a researcher at the Russian Academy of Sciences' Economics Institute who specializes in the Caucasus region and Central Asia.
Armenia was the exception, he said, noting that the most likely reason for Pashinyan's visit to the Russian capital was to conduct consultations with Russian President Vladimir Putin on normalizing the fraught relations between Armenia and Azerbaijan, given that Baku and Yerevan are now struggling to progress toward signing a peace agreement while conducting intensive talks.
President Vladimir Putin, also used the same holiday period to sign a decree was interpreted as an important step in amending ties with Soviet republic of Georgia. From what we know from the post-Soviet history is that Russia and the Soviet republic of Georgia have had quite a chequered history since 1991, following the collapse of the Soviet empire. It declared independence on April 9, 1991, and has since then been on and off with relations with Russia.
The 2008 Russo-Georgian War was a war between Georgia, on one side, and Russia and the Russian-backed self-proclaimed republics of South Ossetia and Abkhazia, on the other. The war took place in August following a period of worsening relations between Russia and Georgia, both formerly constituent republics of the Soviet Union.
The worse political period was Georgia under Mikheil Saakashvili. After the Soviet collapse, the deep-seated conflicts in Georgia had remained at a stalemate until 2004, when Mikheil Saakashvili came to power after Georgia's Rose revolution, which ousted president Eduard Shevardnadze. Restoring South Ossetia and Abkhazia to Georgian control was a first concern of Saakashvili. Besides that, Mikheil Saakashvili's policies were formulated and directed alongside Western lines which further deepened relations with Russia. Due to political developments under Saakashvili, Russia took several measures to trim down relations, including shutting down movement between Russia and Georgia.
For fear that the United States might continue strengthening its politics in the region, and as feared in Armenia, Kazakhstan et cetera, Kremlin took the initial step by signing the decree. According to a decree signed by President Putin, beginning on May 15, Georgian citizens can visit Russia for up to 90 days without visas.
"I, hereby, decree that from May 15, 2023, Georgian citizens will be able to enter and exit the Russian Federation without obtaining visas based on current identifying documents, with the exception of citizens entering Russia in order to work or for a period over 90 days for a temporary stay in Russia, including to receive an education," the document posted to the official website.
Another presidential decree cancels a ban on flights of Russian airlines to Georgia and on selling tours to the country which had been in effect since 2019. The visa regime with Georgia was introduced by a decision of Russian authorities in 2000. That said, Georgia waived the visa requirement for Russians in 2012. According to Georgian legislation, Russian citizens can visit Georgia visa-free and stay there for up to one year. Diplomatic ties between the two countries were severed by Tbilisi in 2008 after Russia recognized the independence of Abkhazia and South Ossetia.
Georgian President Salome Zourabichvili believes that Georgia's government should make its position clear following the Russian authorities' decision to resume air traffic with Georgia and lift visa requirements for Georgian citizens. "I propose convening the National Security Council and considering the introduction of visas for Russian citizens for three months, a move that is necessary to us given internal challenges. There is a need for greater control by the state over Russians who arrive in our country. Therefore, it is necessary to take some measures to ensure that all this stays within the normal civilized framework," Zourabichvili said at a press briefing on May 10.
"Georgia does not need any alleged concessions from Russia," she said. Zourabichvili believes that the Russian leadership's decision "runs counter to the interests of Georgia." Presently, Russian citizens do not need visas to visit Georgia.
The Russian president's decree scrapping the visa system for Georgian citizens from May 15, 2023, except for those arriving in Russia for work, was published earlier in the day. Another decree signed by the Russian president lifted restrictions on flights between Russia and Georgia. Direct flights between these two countries were suspended in July 2019.
In his article for the Eurasianet, Giorgi Lomsadze is a journalist based in Tbilisi, wrote that public opinion polls in Georgia indicate that an overwhelming majority of the population supports greater integration with Western institutions, especially the European Union.
But the eased travel rules seem certain to help Georgian-Russian trade. Georgia has been identified as a key conduit for Russia, which has quickly assembled new supply chains to mitigate the impact of Western sanctions. Bilateral trade volume shot up 22 percent during the year-long period after the start of the war in Ukraine, compared to the same timeframe the preceding year. Georgian imports from Russia are also up sharply.
After the Soviet Union collapsed, Russia's relations with former Soviet republics has remarkable difficulties due to several factors. There are still multiple setbacks in the Eurasian Economic Union currently comprising five member states, (Russia, Belarus, Kazakhstan, Kyrgyzstan and Armenia). Russia, Belarus and Kazakhstan are the founding members of the Eurasian Economic Union. The remaining two states acceded in subsequent enlargements. These former Soviet republics have their sentiments, view points and approach towards Russia which mounted 'special military operation' in Ukraine since February 2022.
Is Russia a Warrior Nation, or is It a Paper Tiger?
Dragon Ball, the beloved manga by Japanese artist Akira Toriyama, features a type of powerful, violent extraterrestrial beings known as the Saiyans, who are sometimes referred to as "sendou minzoku" in Japanese, a term translated as "warrior nation". In some Asian countries, particularly in China, to describe Russia. This is, however, far from being an accurate description of Russia. Such perception of Russia is, in fact, shaped by Russian movies, novels, and other cultural influences over time, and it reflects a kind of bottom-up admiration for Russia.
The last two centuries of history reveal that the Russian army does not possess an inherent warrior spirit, nor can it be seen as an unbeatable force. During the Napoleonic Wars of 1812, the Russian army suffered a catastrophic defeat at the hands of the French Grande Armée. It was not the Russian army that ultimately defeated Napoleon, but the harsh Russian winter and logistical problems that ultimately led to the French army's downfall. Similarly, in the Crimean War from 1853-1856, Russia struggled with poor military equipment, training, and transportation, ultimately leading to their defeat and the signing of a peace treaty.
During the Russo-Japanese War of 1904, the Russian army achieved victory on land at the Battle of Port Arthur, due to their strong fortifications that inflicted heavy casualties on the Japanese army. However, despite this success, the Russians ultimately lost Port Arthur to the Japanese.
Then in the First World War, the Russian army seized the opportunity to invade East Prussia in the battles of Tannenberg and Masurian Lakes, as the German main force was entrenched on the Western Front. Despite the initial success and heavy casualties inflicted on the German army, the Russian forces were ultimately defeated, resulting in the almost complete annihilation of their army.
Although the Soviet army was the historical successor of the Tsarist army and represented the pinnacle of Russian military might, it was far from an invincible force. In 1941, the Soviet-German War broke out, and in most battles, regardless of victory or defeat, the Soviet army suffered more casualties. The Soviet-German War of 1941 saw the Soviet army sustain heavy casualties in most battles, despite the eventual victory. The Soviet Union's vast territory and strategic depth, as well as its abundant human resources and Western assistance, played a significant role in its success. Similarly, in the Afghan War of 1979-1989 and the Chechen War of 1994-2000, the Russian army suffered significant losses. In the ongoing war in Ukraine since 2022, the performance of the Russian army speaks for itself. Indeed, an article published in The Economist in April last year carries a blunt title: Russia's army is in a woeful state.
Russia's foreign policy has been marked by a display of arrogance and haughtiness, resulting in limited global alliances. Its relationships with countries such as China, India, Vietnam, and North Korea can be regarded as close, yet there are few other major allies. The ongoing conflict in Ukraine has led to severe economic sanctions being imposed on Russia by the United States-led international community, resulting in further isolation of Russia from the world stage.
Russia today bears little resemblance to the Russia of Queen Catherine the Great or the era of Alexander Pushkin, one that was characterized by a noble spirit. From both historical and contemporary perspectives, it is clear that Russia is anything but a "warrior nation". It is, after all, a nation that appears strong on the outside but weak within.