In recent years, the boom of South Korean culture is being observed globally, especially through global sensation BTS, a K-pop group. As the country is the 13th largest economy in the world, Hallyu wave has reinforced South Korea's soft power projection. The global fame of the country has risen to its current position as a consequence of its long foreign policy composure that was based on public diplomacy under Lee Myung-bak's vision of "Global Korea". Public Diplomacy focuses on achieving persuasive power by targeting foreign people using different channels and tools. In this respect, Republic of Korea (ROK) has been successful in spreading its language, cultural values and ideas across the world. This paper aims at highlighting significance of public diplomacy as it helps states in achieving national interests more efficiently.
Introduction:
Public diplomacy is the public management of international relations, engagement and interaction with foreign peoples. This is a long-term goal of achieving favourable relation-ships with other states by transforming perceptions and ideas of the public. In the following section, public diplomacy of South Korea is analyzed, first, through four approaches, i.e. how it understood the role of PD in achieving national interest, how it planned about conducting PD itself, how it engaged with people abroad, and finally how it advocated its public diplomacy using influence of non-state actors. South Korea, a small East Asian state, has been successful in implementing its public diplomacy. The second section of the paper focuses on the global takeover of Korean popular music. K-pop, with its indigenous linguistic and cultural elements, has truly globalized the Korean soft image. There are a number of goals that South Korea envisages to achieve through its tool of public diplomacy, among which there is varying success while the process is continued.
In order to grasp over the subject, a number of books have been consulted both related to significance of public diplomacy in the modern world and how SK has been successful in spreading its soft power through K-pop. This paper will add to it by linking all with a more contemporary scenario, and by discussing the goals of South Korea, which it could envision while conducting public diplomacy like any other state.
Background:
Modern diplomacy emerged after WWI following the proposition that diplomacy should be conducted publically for better accountability and public scrutiny, by the then President of USA Woodrow Wilson in his famous fourteen points. It remained highly formal, institutionalized and subjected to public scrutiny. However, by the end of twentieth century, diplomacy saw a shift in its mode of conduct, goals and tools as a result of increasing globalization and emergence of network society. The importance of public opinion in shaping both domestic and foreign policy started becoming evident with the revolution in IT, communication technology and media mass coverage. Persuasion of foreign public became the key in this 'new' diplomacy referred as Public diplomacy. Unlike propaganda used during Cold War, public diplomacy is a two-way process where feedback is necessary. It also takes into account morality and focuses on 'positive' image projection of state and its policies, thus it does not necessarily promotes the negative image of the host country. Public diplomacy also differs from international lobbying in which only particular policies are targeted and the people related to it. Public diplomacy is the about the general positive change in perception of the foreign public.
Public Diplomacy:
The concept of public diplomacy emerged under the umbrella of soft power and is considered as its important instrument. According to Joseph Nye, there are two hard power forms, i.e. sticks (military) and carrots (money). The third is the soft element. He stated that now those countries are becoming more attractive in the world "whose culture and ideas are closer to prevailing international norms, and whose credibility abroad is reinforced by their values and practices" (Melissen, 2005, p. 1). This is the essence of soft power. Public diplomacy is also one of the five critical areas of smart power that focuses on the elements of both soft and hard power. Even E. H. Carr acknowledged the effectiveness of "power over opinion" for political purposes.
'Public diplomacy' term was coined by Edmund Gullion (American diplomat) in mid-1960s (Melissen, 2005, p. 6). According to him, flow of ideas and information is central to public diplomacy, so we can say that it is the intervention through information. It involves communication with foreign public directly, aiming at affecting their perceptions, first, and then that of their respective governments. It is a "bottom-up political mechanism" in which people or civil society has a say in government's domestic and foreign policy-making that "will indirectly influence one's national security and prosperity" (Trisni, 2019).
Traditionally, diplomacy was the expertise of states, but with economic globalization, relevance of non-state actors has increased. They also have goals, and resources to achieve them. Actors of public diplomacy include both state and non-state actors including individuals and business corporations. Their collaborations and partnerships are making the target achievement easier. Public diplomacy, as a foreign policy tool, has been utilized by all types of states whether they are democratic (e.g. USA) or not (e.g. China), big (e.g. India) or small (e.g. South Korea) irrespective of their ideology, political system and size. However, it has been successful and conducted mostly in democratic societies. Content of public diplomacy includes education and cultural activities, teaching languages, maintaining and building cultural centers, collaborative business associations, exchange of artists, students, scholars etc. Channels used for public diplomacy are international broadcasting, use of international electronic, print and social media (such as Twitter, Facebook, YouTube etc.)
Stages of Public Diplomacy:
There are three stages of public diplomacy, given by M. Leonard, that are dependent on the goals of the state (Kayani, 2015, p. 53). Reactive PD involves the most short-term communication with the foreign public for instance, a press conference. Proactive PD involves the medium-term goals in which a state, for instance, gives a policy briefing. The last stage, which is goal of most states doing public diplomacy, involves long-term relationship-building with the host state. Its time period spans to a few decades as in case of South Korea where this policy orientation was adopted in 1990s and is at peak now in 2021. In relation building scenario, state has a more long-term goal which could extend to the required transformation of attitude and ideas in the next generation. Joseph Nye also gave stages of public diplomacy. He named them as: daily communication, strategic communication and lasting relationships.
South Korea's Public Diplomacy:
South Korea is a small state in East Asia which was unknown to world before stepping into the second half of the twentieth century. In the first two decades of 21st century, however, Korean wave or what is called as "hallyu" wave has taken the whole world by storm, going against all cultural odds, spreading its own values, culture and language across the world.
Bruce Gregory gave four approaches to analyze the overall public diplomacy of a state (Kayani, 2015, p. 54). These approaches will be applied to look into this instrument of South Korea's soft power. First is the understanding of foreign opinion and information collection with the help of different tools like survey, media etc. South Korea suffered from bitter past experience most of the twentieth century as it went through Japanese colonization and Korean War. This devastated the whole economic and social fabric of Korean society. In 1970s, South Korea went through industrialization and privatization which boosted its economy. It opened its society and economy to the external world which eased the import of foreign cultural products especially from USA. In 1990s, after stabilizing economy, interest of South Korean government shifted to society and cultural reconstruction. Last four presidencies in South Korea have made public diplomacy a major priority of their foreign policy and national strategy. A report appeared, in 1994, to the Presidential Advisory Board on Science and Technology which discussed that Korea should also build economy using cultural industry following example of America. (Paik, 2012, p. 200) At that time, Hollywood film Jurassic Park earned as much as "selling 15 million Hyundai cars" (Paik, 2012, p. 200). This led to their understanding about significance of attracting global public through public diplomacy.
Second approach is the planning which involves carrying out plans by the actors. In 1995, Culture Industry Bureau was established as a result of report submission that led to Motion Picture Promotion Law. This law imposed a quota for representation of Korean films in theaters. Becoming member of world's top five content makers was the prime national objective of President Roh Moo-hyun (2003-2007). (Paik, 2012, p. 201) The third approach is engagement whereby actors invite and collaborate with other actors for successful execution of public diplomacy. Financial crisis of 2008 devastated the economy of South Korea among other Asian states. The then President Lee Myung-bak launched "Global Korea" slogan to bring Korea's economy on advanced level and to achieve soft power status globally. In his February 2008 address, he said that South Korea should strive for competitive "content industry, thereby laying the foundation to become a nation strong in cultural activities." (Hankyoreh, 2019) According to him, country's technological strength combined with power of traditional culture would project a more "attractive Korea" across the world. He, then, went on to say that it "is the vision of a Great Korea that Lee Myung-bak's administration will work for" (Hankyoreh, 2019).
To rebuild the economy, government acted as a stimulator, efficiency regulator, process accelerator and facility provider for the development of Korean cultural industry. It also engaged Chaebols (conglomerates in South Korea) by investing in cultural industry which acted as incentive for them to do the same. Groups like Samsung, Hyundai, Daewoo, LG etc. started entering and investing in cultural industry that not only improved the budget allocation but also the overall efficiency of associated companies in hiring talents. The government also facilitated in the expansion and advancement of ICT industry to strengthen the associated internet infrastructure. Kim Jong-deok, Minister of Culture, Sports and Tourism, stated in favour of non-state actors' involvement in the success of South Korean public diplomacy that this all is the "working of people" who have played role in promoting the "Korean wave outside South Korea" (Trisni, 2019, p. 39).
The influence of Korean celebrities (entertainment, sports etc.) also acted as catalyst in the propagation of K-wave across the globe. Their role in advocacy of the Korean public diplomacy has been crucial. This, 'mutual symbiosis', was enabled by supporting them as ambassadors for different programs and activities. Some examples include: The Wonder Girls group which was named as Korean Food Ambassador, Kim Hyun-Joong who was named as UN Ambassador for Social Welfare Program, actor Song Joong-Ki who was named as Honorary Ambassador for Korean Tourism in 2016 and actor Hyun bin who was named as Korean Defense Ambassador (Trisni, 2019, p. 37).
Currently, South Korea is one of the four Asian tigers due to its economic leap as it stands at 12th biggest economy in the world. President Moon Jae-In launched "New Southern Policy" whose priority is 'three Ps', i.e. people, prosperity and peace by diversifying diplomatic and political relations with East and Southeast Asian states (Anantasirikiat, 2018). One of the major policy objectives is to enhance and strengthen the public diplomacy capacity and collaboration. Lee (2011) stated that despite its small size, South Korea has left behind China and Japan when it comes to cultural success. The Twenty-first century is cultural century and SK has "already emerged as a leader" and it would continue to "lead the world" in future as well.
The term "Hallyu wave" emerged in China (Hanliu in Chinese) as appreciation and reference to K-pop culture. Korean wave, initiated by Korean dramas but propagated by Korean pop music groups, has taken the world by storm since last decade.
Global takeover of K-pop:
K-pop is the Korean popular music which comes in different genres. This industry flourished as the production companies hired aspirant musicians, dancers etc. in the form of groups, which performed internationally garnering millions of fans. Both the group culture and the music are part of Korea's long historical cultural identity. People sang together in groups and danced to the tunes for celebration of events such as a fall harvest. There is high group consciousness in agricultural community, Buddhism and Shamanism. This collective sense has been manifested in the K-pop groups. Lee Bae-Young who was the Chief of the Presidential Council on Nation Brand, said that the Korean wave is the manifestation of Korean traditional culture. The way idol groups have assigned different roles like leader, rapper, singer, visual etc. are "inheritance" of historical "agricultural community" (KCIS, 2011, p. 1).
Korean wave has, nevertheless, adopted different foreign cultural elements as it experienced colonization and international exposure. Time period from 1960s to 1980s laid the basis for reconstruction of Korean culture, its identity development, and overall participation in the project that would lead towards modernity (Giddens, 1991). Hence, Korean wave is not truly 'Korean', rather it is an amalgam of Chinese Confucian values and Western culture. K-pop borrowed "the best of western culture and recreated it according to Korean tastes" (Cai, 2011). This cultural hybridization and adaptability is actually the strength of contemporary Korean culture. This very modernity amalgamated by its own cultural essence is the reason that K-pop music was welcomed internationally and has received much applause. Thus, recently K-pop has started spreading from its comfort zone, i.e. Asia to global audiences such as those in Middle East, Africa, Europe, and the Americas.
K-pop first entered in China and Japan with the groups like H.O.T, Girls' Generation and Wonder Girls. Japanese Current events magazine AERA stated that the Korean music groups dominated the Japanese market in the same way as the British group Beatles took American market by storm in 1960s (KCIS, 2011, p. 37). It, then, went on to spread in Taiwan, Hong Kong etc. with groups like Shinhwa, Baby Vox, and NRG. The role of social media has been immense in K-pop's expansion, first, in East Asia and then beyond. YouTube, Twitter and Facebook have been used as tools by South Korean content producers to disperse their "soft image" of Korea through K-pop. Girls' Generation's "GD & TOP" was watched by 390,000 people simultaneously on the YouTube Channel of SM Entertainment (Trisni, 2019, p. 199).
The entry in US market was marked by entry of Big Bang's mini album "Tonight" that landed on No. 6 of US' iTunes store (Trisni, 2019, p. 199). Currently, the global sensation BTS has even made historic achievement by landing among Nominees' list of Grammys 2021 (Mitchel, 2021). The girl group BLACKPINK has also emerged among the top global pop stars like Ariana Grande, Dua Lipa and Billie Eilish (Belmis, 2021).
Middle East, which is the region mostly marked by cultural conservatism, has also opened up to the K-pop world. It has been said that there are certain values that are relatable in both Arab and Korean culture that has paved the smooth way for its entry into the region. These include respect for family bonds, implicit love stories, enduring friendship and altruism. Not only Middle East, but Africa has also embraced Korean Wave. Saudi Arabia, the UAE, Egypt, Morocco and Algeria are top five MENA streamers of K-pop, according to Spotify dials. (Nagy, 2020) Groups like BTS, EXO and Super Junior have held concerts in Middle Eastern countries. In 2019, KSA's crown prince Muhammad Bin Salman (aka MBS) invited BTS to perform in Saudi Arabia and they did (BBC, 2019).
Similarly, in Europe, K-pop is emerging as mainstream. Countries like Nepal, India, Malaysia, Indonesia etc. have also greater affected by K-pop storm. Indonesia has the largest K-pop fan base in Asia (Trisni, 2019, p. 32). South America is no exception. Countries like Brazil have huge K-pop fan base.
The simultaneous effect of K-pop across the world—it's truly global reach—started in 2012 when PSY's "Gangnam Stule" struck global (music) market by entering in Britain's pop charts at number 1 position and at number 2 position in USA (Trisni, 2019, p. 32). It is, then, followed by BTS which has sold three albums at No.1 position in USA (Deboik, 2020).
BTS is the most popular music band in the world since 2018 (Suntikul, 2019). The group's influence reflects height of Korea's soft power by delivering universal optimistic messages of persistence, loving oneself and voicing one's fears etc. through its music. These are the messages that transcend cultural boundaries and are relevant to most of the young people globally. They launched "Love Myself" campaign. In 2018, BTS was invited to speak at UN headquarters for a global partnership by UNICEF, Generation Unlimited (Suntikul, 2019). At UN platform, BTS leader Kim Nam-Jun aka RM stated:
"No matter who you are, where you're from, your skin colour, gender identity: speak yourself… Find your name, find your voice, Speak Yourself." (unicef, 2018)
They have also partnered with UNICEF for its "End Violence" Campaign (Suntikul, 2019). In November 2020, the group was invited to 75th UNGA Assembly for giving positive message to the youth across the world during COVID-19 pandemic. The leader of the BTS, RM, said: "Let's reimagine our world… let's dream again. Let's dream about a future where our worlds can break out of our small rooms again." In other words, let's not give up in these darkest and solitary times during COVID-19. He gave the message of hope, courage and determination because no matter what happens, "life goes on". So, "let's live on." (YouTube, 2020) Their invitation to global platforms like UN reflects BTS's influence on the young minds across the world.
The group's global soft image reflects the soft power of South Korea. BTS's influence reflects the power and influence of "people to people diplomacy." In 2020, it arranged first ever virtual concert named "Bang Bang Con", which garnered 2.24 million concurrent views and 50 million views over 24 hours. (Yeo, 2021) The group members engage routinely on their social accounts and have more likes and views on their posts than even US Presidents like Obama and Trump. In April 2018, BTS's twitter account made to the Guinness World Record for its most engagements (Suntikul, 2019). Domestically, too, BTS has contributed positively to South Korean economy. According to Hyundai Research Institute, BTS almost brings in more than 4.9 billion dollars to South Korean economy. Also, its role in enhancing tourism of country is also immense. BTS members were named as Seoul's Honorary Tourism Ambassadors with their "Live Seoul like I do" initiative. In 2017, it was estimated that about 7% of all tourists (about 800,000 people) were motivated to visit the country due to their interest in BTS (Suntikul, 2019). In 2014, former President of Arirang TV (the only English language government-affiliated network of South Korea), Sohn Jie-Ae stated: (Hong, 2014)
"It's not [the government] trying to fuel K-pop, but K-pop fueling Korea."
In its report "BTS and Globalization," World Economic Forum highlighted that despite Korean language's absence among top 10 languages of the world, BTS has gone against all "cultural odds" as it is communicating not in English, the official global language, but in its own native language with the world.
Goals of South Korean Public Diplomacy:
Soft power projection is the main purpose of every state involved in public diplomacy. There are three variants of public diplomacy based on the goals, methods and participants involved (Gilboa, 2001). Goals of South Korean PD will be analyzed using these three variants as prisms.
Foremost is the basic variant in which the primary target is the public of mostly authoritarian regimes. The purpose is to show a soft image of the host country and to counter the recipient country's domestic propaganda. The Goal is to provide a balanced view to the target society about country's policies, vision etc. which can then pressurize its own government to alter its policies towards host state. In case of South Korea, this basic variant is active against North Korean regime. It wants to show its development, soft power to the North Korean public through its cultural content. Since both states have same culture, so North Korean people could influence or pressurize their government to engage in negotiations with the South Korea. In 2018, North Korean leader Kim Jong-Un came to attend Red Velvet's concert in Pyongyang after "adjusting" his schedule (CNN, 2018). More recently, North Korea has banned foreign media including South Korean. Any person caught as smuggling or accessing foreign media can be "sentenced to a stint in a labour reeducation camp or, in the most severe cases, public execution" (BBC, 2020). Similarly, China also blocked South Korean content because of its security policy despite its huge demand among Chinese people. With China, South Korean cultural content (music, food, dramas etc.) has been more leading to a cultural rift.
Second variant is the transnational variant, which focuses on the government partnership with the corporate enterprises, individuals and groups to influence both the people and government of the other state. In case of South Korea, government-conglomerate partnership has played important role in the promotion of the Korean content globally and improvement in its quality. In 2015, Korean Development Bank (KDB) provided 100 billion won of funding to Korea Broadcasting Station (KBS) for promoting creative content (Trisni, 2019, p. 38). The promotion of Samsung, Hyundai products by K-pop groups like BTS, EXO, BLACKPINK etc. help in promotion of these businesses across the world. Transnational partnerships among corporations of different countries have also seen in this case. Recently, HYBE (whose former name was BigHit Entertainment) has merged itself with Ithaca Holdings (Scooter Braun's media company) to enhance and streamline its music artists' entry within US market (Soompi, 2021). Now the artists working under HYBE label include: BTS, TXT, ENHYPEN, Ariana Grande, Justin Bieber, CL, JBALVIN, NUEST, DAN+SHY, Nana, WATT, SEVENTEEN, GFRIEND, Zico, Lee Hyun, Black Eyed Peas, and Carly Ray Jepsen (Soompi, 2021).
Third variant is the domestic public relations variant, which focuses on using of a country's own lobbyists and PR firms to gain support in the target country and for strengthening legitimacy and authority. This is a form of strategic public diplomacy where role gets reversed. Instead of changing government's perceptions and policies, the aim is to prevent changing that perception and policies. If we talk about South Korea, this could be a long-term goal as it is dependent on USA for its latest defense technology and strategic alliance in the region against North Korea. In order to prevent any change in USA's attitude towards South Korea, latter has successfully tried to gain public confidence. While direct lobbying is always there for diplomatic relations, public diplomacy has made indirect lobbying easier with more effective and successful results. It involves long-term coalition building, relation-building and grass-root level mobilization to gain public support.
Conclusion:
Korean popular music groups have made South Korea's public diplomacy, a successful national policy. They have played role in the expansion of Korean culture, language and universal values like friendship, respect etc. Thus, their role in emanation of South Korea's soft power is immense as the country is already on the economic roller coaster. In addition to it, SK can also achieve strategic goals by conducting public diplomacy in the longer run.
Soft Power Dynamics in Middle Eastern Conflict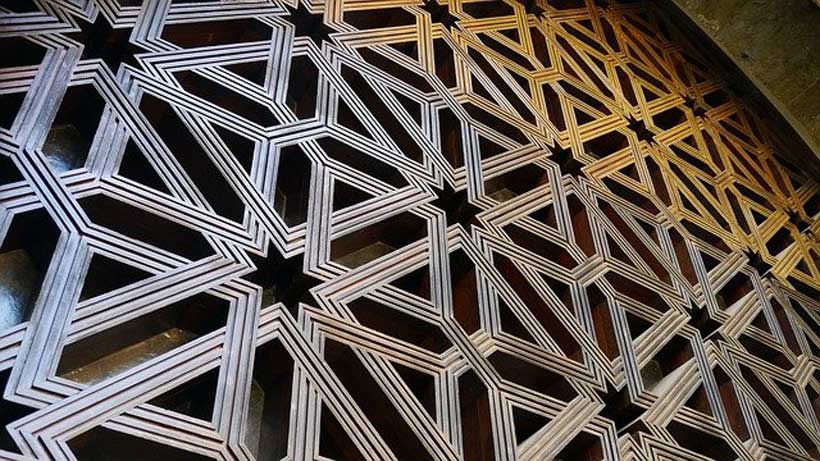 The Middle East is synonymous with eternal conflict as being at the cross-point between Africa, Europe, and Asia.
The paper intends to understand how the power could be derived from the cultural roots in a world filled with pre-existing biases based on religious values, nationality, and interpretation of history.
Palestine receives strong international support through social media by sharing its pain and grievances increasing its soft power that hampers Israel's international relations. A new question emerges can the soft power paradigm be used to resolve the problem?
The roots of the Middle Eastern problem are driven by historical-religious literature which shows the Middle East to be the historic homeland of Jews and they wanted to get back to their original homeland due to two-millennium long suppression that finally ended up as the holocaust.
Israel continues to emphasize and promote stories related to Second World War which help them gain the legitimacy to exist as a state. It is also remarked that the holocaust may have been a decisive condition for the creation of a Jewish state but this action would have occurred sooner or later.
One of the biggest strengths for Israel and its legitimacy comes from the Biblical literature which has some historical stories in it and mentions Israel and Judah in the Middle East providing American Christian Support which seems to be dropping as a result Israel needs to work on its soft power.
A similar strength can be found in Quran for Israeli as Surah Al-Ma'idah in Chapter 5 verse 12 states about the Children of Israel and verse 21 explains that they are "destined to enter and not to turn back else they will become the loser." These verses motivate Israeli for their cause which raises an interesting phenomenon that some pro-Israeli media would use Quranic verses to gain legitimacy.
History needs to be studied to understand how and where the differences between Jews and Muslims started. Originally there was a peaceful relation between Jews and Muslims but Jews refuse to acknowledge Muhammad a non-Jew as one of the prophets of God which caused the relationship between Jews and Muslims to deplete.
Finally, Banu Qurayza a Jewish community allied with Qurashites against Prophet Muhammad that caused Medina to suffer a war-built hatred towards Judaism.
However, even after looking at the differences Muslims, Christians, and Jews are Abrahamic religions maintaining their base Judaic-monotheistic tradition as both Roman Catholics and Arab previously had polytheistic culture and Israel has indirectly benefitted from this historical fact.
Israel could benefit from various religions by showing show respect to the leaders of Abrahamic religions and even maintain an apologetic attitude on behalf of some of the members of the Jewish community which may have conducted villainous actions as per some stories based on other religious doctrines.
The tower of one's ego can prohibit supporting the national interest which could only be achieved by becoming softer to gain soft power.
It is argued that the ancient Philistine is related to present-day Palestine. Palestine as a result gets associated with David and Goliath or Samson's struggle with Philistine. However, the term Palestine is more complicated which had developed in the period.
There are also claims that the Syria Palaestina was constructed as a punishment for Bar Kochba Revolt in 135CE while the name Palaestina given to the region seems to be older than Bar Kochba Revolt and even older than the Roman Emperor Hadrian.
The image of the Israel and Palestine conflict is connected towards mythical combat between David and Goliath. David was an inexperienced youth who later became king of Israel and defeated a giant from ancient Philistine called Goliath.
Some actors who are sympathetic to the Palestinian cause have also connected Palestine with David who was weak at the beginning of the story while they perceive Israel as an unjust giant and the toughest fighter in the region.
The Middle Eastern conflict goes beyond religion and history as it has multiple dimensions due to multiple crimes against humanity causing people to be refugees that inflict social, political, and economic damages.
A medium to obtain soft power is by resolving the humanitarian crisis and Israel being perceived as a perpetrator tampered with its national image.
Israel as an economically advanced country with large spending power can establish economic institutions to raise funds in providing education, training, and employment to victims of that conflict regardless of their religion, ethnicity, gender, or political views who have been scattered around the world which would help Israel gain legitimacy.
The economic recovery of the war victims can minimize some damage enforced upon the national image but there is a strong opinion that the Palestinian community lacks legal rights as being in Israeli jurisdiction. So, political rights might have to be secured to the Palestinians while they have to live in Israel for Israel to create a positive national image.
The Israeli government also create an option for the Palestinian community to have the right to return, granting them protection in Knesset (Israeli Parliament), while promoting Arab Israeli politicians, and can even reflect how they have shaped the Israeli government in the international arena to build Israel's soft power.
Finally, the last piece of the puzzle is the social affairs which are closely tied to the soft power paradigm.
There is a clear fear that the Jews are eclipsing the social identity of the Palestinian people but in reality, they are closely linked as Arabic language and Hebrew are Semitic languages, their scripts have common Aramaic ancestry, and Halaal and Kosher dietary cultures are also similar.
There should be an effort to study the similarities to build unity and to study unique qualities as to appreciate one another's differences. Israel could also create Cultural Relations Centers around the world that promote both Jewish and Palestinian language, culture, and cuisine to create respect and solidarity.
There can also be the production of television programs, movies, digital applications which could allow people to understand the Middle Eastern community.
Tel Aviv is the center for the development of many technological advancements and carries great potential to build creative applications and visual storytelling that could help spread awareness about the Middle East.
On the other hand, the Palestinian Authority could request the Israeli government to provide scholarships in various Israeli Universities which could enhance their credential for making effort to create a peaceful world as well as proposing exchange programs by inviting Israeli students to visit regular Palestinian colleges and working spaces decreasing bitterness.
The Palestinian Authority could also pursue Israeli investment in core-Palestinian settlements that could create employment as well as mutual dependence allowing Palestine to grow with a greater bargaining power while maintaining a symbiotic relationship.
Culture, history, and institutions can be combined to create harmony. A key aspect to gain soft power and legitimacy is by becoming softer by showing respect to the opponents while appreciating and accepting others' viewpoints.
Therefore, the study of religion, history has to be conducted from a neutral perspective that can be trusted by all international actors and could serve as a uniting factor while maintaining an apologetic attitude towards historic mistakes. There needs to be an effort to provide economic and political compensation for the victims which have caused notoriety in the international arena and finally the culture of the two competing communities needs to be celebrated through cultural institutions to build trust and harmony.
Biden-Putting meeting: Live from Geneva
19:00 The places of the flags on the Mont Blanc bridge on which President Biden and President Putin will pass to reach the meeting venue on Wednesday usually hold the flags of the different Swiss cantons. Not today. The American and Russian flags have been placed to welcome the two leaders.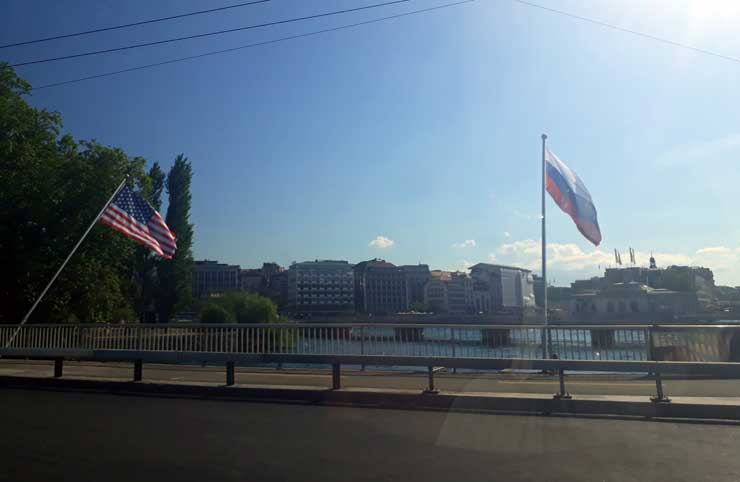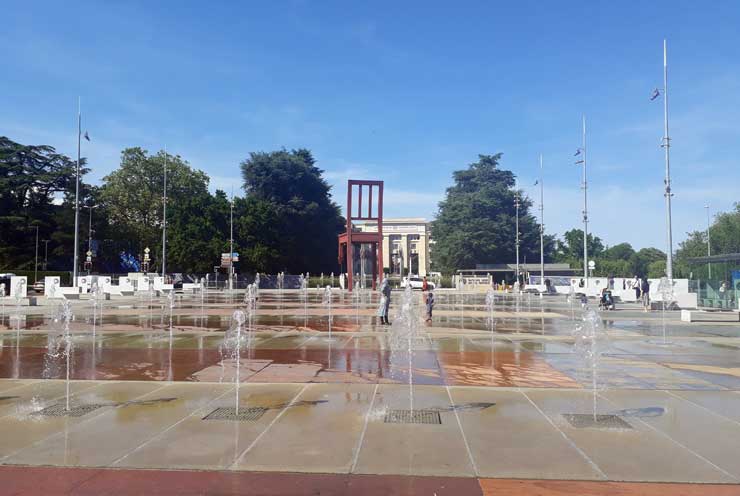 18:00 A day before the Geneva summit: Hotel Intercontinental where the American delegation and probably President Biden himself is staying, how the city looks like a day before the meeting, what are the security measures like, why isn't the UN involved and are the usual protests expected?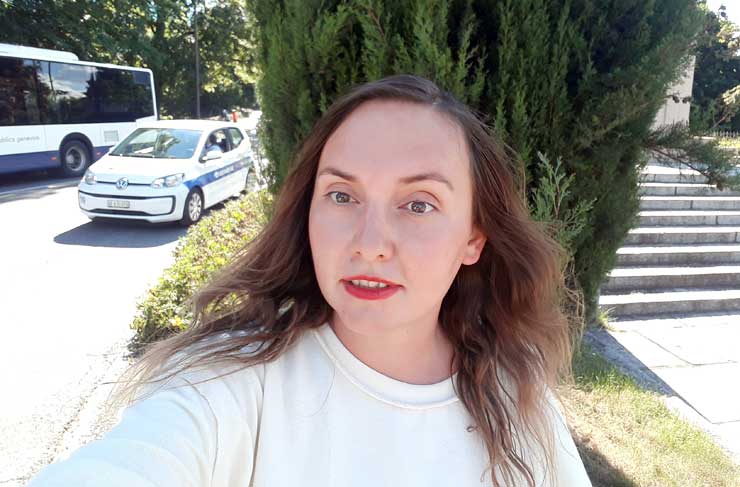 Iveta Cherneva with live video political commentary from Geneva one day ahead of the Biden-Putin Summit
Will the promotion of cricket in GCC add to its Soft Power?
In recent years, Gulf Cooperation Council (GCC) countries, have been trying to bolster their 'Soft Power' in a number of ways; by promoting tourism, tweaking their immigration policies to attract more professionals and foreign students and focusing on promoting art and culture. The United Arab Emirates (UAE) has taken the lead in this direction (in May 2017, UAE government set up a UAE Soft Power Council which came up with a comprehensive strategy for the promotion of the country's Soft Power). Under Crown Prince Mohammad Bin Salman (MBS), Saudi Arabia has also been seeking to change its international image, and it's Vision 2030 seeks to look beyond focusing on economic growth. In the Global Soft Power Index 2021, Saudi Arabia was ranked at number 24 and number 2 in the Gulf region after the UAE (the country which in the past had a reputation for being socially conservative, has hosted women's sports events and also hosted the G20 virtually last year)
Will the promotion of cricket in GCC add to its Soft Power?
One other important step in the direction of promoting Soft Power in the GCC, is the attempt to popularize cricket in the Gulf. While the Sharjah cricket ground (UAE) hosted many ODI (One Day International )tournaments, and was witness to a number of thrillers between India and Pakistan, match fixing allegations led to a ban on India playing cricket at non-regular venues for a duration of 3 years (for a period of 7 years from 2003, Sharjah did not get to host any ODI). The Pakistan cricket team has been playing its international home series at Sharjah, Abu Dhabu and Dubai for over a decade (since 2009) and the sixth season of the Pakistan Super League is also being played in UAE. Sharjah has also hosted 9 test matches (the first of which was played in 2002).
Sharjah hosted part of the Indian Premier League (IPL) tournament in 2014, and last year too the tournament was shifted to UAE due to covid19 (apart from Sharjah, matches were played at Dubai and Abu Dhabi). This year again, the UAE and possibly Oman are likely to host the remaining matches of the IPL which had to be cancelled due to the second wave of Covid19. The ICC Men's T20 World Cup to be held later this year (October-November 2021), which was actually to be hosted by India, could also be hosted not just in the UAE, but Oman as well (there are two grounds, one of them has floodlights). International Cricket Council (ICC) is looking for an additional venue to UAE, because a lot of cricket is being played there, and this may impact the pitches. The ICC while commenting on the possibility of the T20 World cup being hosted in the Middle East said:
, "The ICC Board has requested management [to] focus its planning efforts for the ICC Men's T20 World Cup 2021 on the event being staged in the UAE with the possibility of including another venue in the Middle East'
GCC countries are keen not just to host cricketing tournaments, but also to increase interest in the game. While Oman has a team managed by an Indian businessman, Saudi Arabia has set up the SACF (Saudi Arabian Cricket Federation) in 2020 and it has started the National Cricket Championship which will have more than 7,000 players and 36 teams at the school level. Peshawar Zalmi, a Pakistani franchise T20 cricket team, representing the city of Peshawar the capital of Khyber Pakhtunkhwa, which plays in the Pakistan's domestic T20 cricket league – the Peshawar cricket league — extended an invitation to the SACF, to play a friendly match against it. It's owner Javed Afridi had extended the invitation to the Saudi Arabian team in April 2021. Only recently, Chairman of SACF Prince Saud bin Mishal met with India's Ambassador to Saudi Arabia, Dr Ausaf Saeed, to discuss ways for promoting the game in Saudi Arabia. He also visited the ICC headquarters at Dubai and apart from meeting officials of ICC also took a tour of Sharjah cricket ground.
GCC countries have a number of advantages over other potential neutral venues. First, the required infrastructure is already in place in some countries, and there is no paucity of financial resources which is very important. Second, there is a growing interest in the game in the region, and one of the important factors for this is the sizeable South Asian expat population. Third, a number of former cricketers from South Asia are not only coaching cricket teams, but also being roped in to create more enthusiasm with regard to the game. Fourth, UAE along with other GCC countries, could also emerge as an important venue for the resumption of India-Pakistan cricketing ties.
Conclusion
In conclusion, if GCC countries other than UAE — like Saudi Arabia and Oman — can emerge as important cricketing venues, their 'Soft Power' appeal is likely to further get strengthened especially vis-à-vis South Asia. South Asian expats, who have contributed immensely to the economic growth of the region, and former South Asian cricketers will have an important role to play in popularizing the game in the Gulf. Cricket which is already an important component of the GCC — South Asia relationship, could help in further strengthening people to people linkages.