Global investment in energy is set to rebound by nearly 10% in 2021 to USD 1.9 trillion, reversing most of last year's drop caused the Covid-19 pandemic, but spending on clean energy transitions needs to accelerate much more rapidly to meet climate goals, according to a new report from the International Energy Agency.

With energy investment returning to pre-crisis levels, its composition is continuing to shift towards electricity: 2021 is on course to be the sixth year in a row that investment in the power sector exceeds that in traditional oil and gas supply, according to the World Energy Investment 2021 report.
Global power sector investment is set to increase by around 5% in 2021 to more than USD 820 billion, its highest ever level, after staying flat in 2020. Renewables are dominating investment in new power generation capacity and are expected to account for 70% of the total this year. And that money now goes further than ever in financing clean electricity, with a dollar spent on solar PV deployment today resulting in four times more electricity than ten years ago, thanks to greatly improved technology and falling costs.

"The rebound in energy investment is a welcome sign, and I'm encouraged to see more of it flowing towards renewables," said Fatih Birol, the IEA's Executive Director. "But much greater resources have to be mobilised and directed to clean energy technologies to put the world on track to reach net-zero emissions by 2050. Based on our new Net Zero Roadmap, clean energy investment will need to triple by 2030."

While renewables dominate new power investment, and approvals for coal-fired plants are some 80% below where they were five years ago, coal is not out of the picture. There was even a slight increase in go-aheads for coal-fired plants in 2020, driven by China and some other Asian economies.

Upstream oil and gas investment is expected to rise by about 10% in 2021 as companies recover financially from the shock of 2020, but their spending remains well below pre-crisis levels. The new report highlights the diverging strategies among different oil and gas companies. The majors are holding oil and gas spending flat on aggregate in 2021, despite recovering prices. Meanwhile, some national oil companies are stepping up investment, raising the possibility of increased market share if demand continues to grow. Qatar's decision to move ahead with the world's largest liquefied natural gas (LNG) expansion, and to include carbon capture technologies in this investment, is a strong signal of its intent to maintain a leadership position in LNG.

There are signs in the latest data that spending by some global oil and gas companies is starting to diversify. IEA analysis last year highlighted that only around 1% of capital spending by the industry was going to clean energy investments. But project tracking to date in 2021 suggests that this could rise to 4% this year for the industry as a whole, and well above 10% for some of the leading European companies.

The influence of recovery packages and new climate policy measures comes through in expectations of rising expenditure in 2021 on renewable power, electricity grids, energy efficiency – notably in the buildings sector in Europe – and emerging technologies such as carbon capture, utilisation and storage and low-carbon hydrogen. The United States may provide further momentum if the infrastructure plan proposed by the administration of President Joe Biden is enacted.
Financial markets are also providing encouraging signs for clean energy investment. Sustainable debt issuance reached a record level in 2020, and renewable power companies have outperformed fossil fuel companies on international equity markets. But even though spending on clean energy is set to rise in 2021 by around 7%, the report notes that growth in these capital expenditures has lagged changes in financial markets, in part due to a shortage of high-quality clean energy investment opportunities and appropriate channels for allocating capital into projects.

The anticipated USD 750 billion to be spent on clean energy technologies and efficiency in 2021 is encouraging but remains far below what's required to put the energy system on a sustainable path. Clean energy investment would need to triple in the 2020s to put the world on track to reach net-zero emissions by 2050, thereby keeping the door open for a 1.5 °C stabilisation of the rise in global temperatures.

"As set out in detail in our recent Roadmap to Net Zero by 2050, governments need to go beyond making pledges to cut emissions and take concrete steps to accelerate investments in market-ready clean energy solutions and promote innovation in early-stage technologies," said Dr Birol. "Clear policy signals from governments would reduce the uncertainties associated with clean energy investments and provide investors with the long-term visibility they need. Our Roadmap shows there are huge opportunities for companies, investors, workers and entire economies on the path to net zero. Governments have the power to unlock these broad-based benefits."

The gap between today's investment trends and the needs of climate-driven scenarios is particularly large in emerging market and developing economies. This is emerging as a critical fault line in clean energy transitions in advance of the crucial COP26 meeting in Glasgow later this year, and will be the subject of a major new report from IEA on Financing Clean Energy Transitions in Emerging Market and Developing Economies, to be released on 9 June.
Financing Options Key to Africa's Transition to Sustainable Energy
A new whitepaper outlining the key considerations in setting the course for Africa's energy future was released today at the 2021 Sustainable Development Impact Summit. The report, "Financing the Future of Energy," outlines Africa's electricity landscape and financing options in context with the global drive to reduce carbon emissions.
Africa's power sector will play a central role in the transition from fossil fuel-driven power generation to a renewable-strong energy mix. According to the whitepaper written in collaboration with Deloitte, the migration to a multi-stakeholder-oriented net-zero power grid is being driven by "the 3Ds:"
Decarbonization: moving from fossil fuel sources to renewables
Decentralization: Shifting from centrally managed generation, transmission, and distribution to decentralized systems
Digitalization: Leveraging digital technology to advance the transition
The report contends that new coalitions and investments with developed nations and NGOs including the World Economic Forum must coordinate and enable countries to leapfrog existing technologies and infrastructure.
"The need for digitally smarter utility platforms and sustainable development programs will guide global leaders in helping to shape equitable and inclusive recovery programs," said Chido Munyati, Head of Africa at the World Economic Forum. "The entire continent remains vulnerable, but this whitepaper offers a view on what are viable financing options that exist today for clean energy sustainability and equitable recovery for all of Africa.
Funding will be the biggest hurdle to ensuring Africa's sustainable transition to Renewables at scale; there are many financing solutions available," said Mario Fernandes, Director, Africa Power Utilities and Renewables, Deloitte. "Africa's winners will be the ones that are able to leverage what exists while creating an enabling environment for the private sector through a Renewables Energy Investment facility."
Case studies in China and India showed that financing solutions for a clean energy transition often involve long cycles. Economic booms in these countries resulted in a significant shift in carbon emissions. Since similar economic booms are expected across Africa, the report highlights how crucial it is to anchor growth in technologies that can enable lower emissions.
While Africa's contribution to greenhouse gas emissions from fossil fuel significantly lags behind those of other continents, it still carries a huge potential to accelerate the transition to a net-zero future. Currently, half of the continent lives without adequate access to electricity. As energy demands increase, the energy gap could be bridged through clean energy alternatives, if the financing solutions are employed now.
Action on Trade is Necessary for Businesses to Unlock Net Zero Targets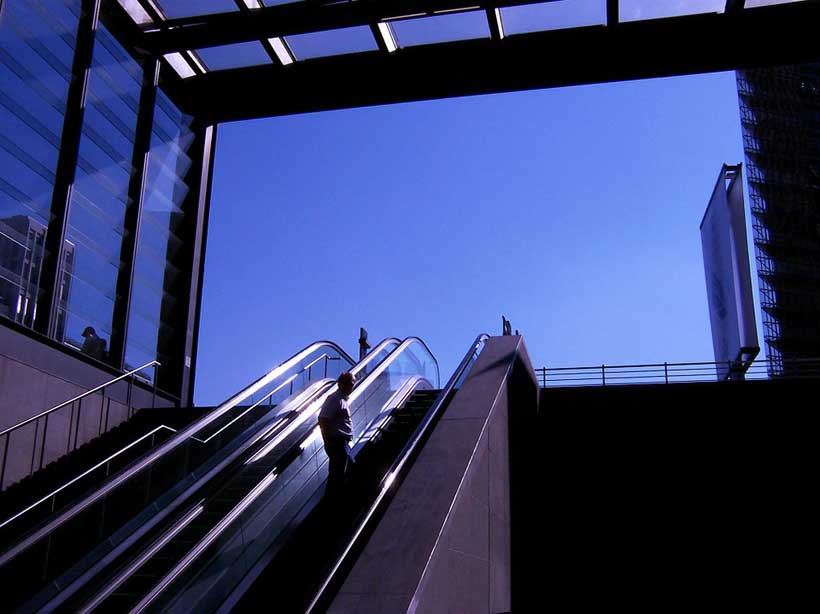 For businesses to reach their emission targets, the global trading system needs to adapt, and businesses are calling for the change.
These are the main findings of the Delivering a Climate Trade Agenda: Industry Insights Report released today by the World Economic Forum, in collaboration with Clifford Chance.
The six-month study is based on research and interviews with global companies, across sectors including transport, energy, manufacturing, and consumer goods. The objective of the research process was to identify necessary changes to the current global trade system and how to better incentivize and accelerate decarbonization. The resulting study outlines eight key actions that, if taken by governments and businesses, could make global trade a better enabler of climate action.
Sean Doherty, Head of International Trade and Investment said: "Traditionally, trade and climate policy-making has happened in separate silos. The urgency of the climate crisis calls for us to break down these silos through public-private cooperation in order to accelerate emissions reductions while achieving prosperity for all. The good news for policy makers is businesses are ready and willing to support this change."
Jessica Gladstone, Partner at Clifford Chance said: "International trade will play a key role in achieving a just transition to a low-carbon sustainable global economy. Businesses stand ready to lead in this transition, but governments can support by ensuring the right legislative and regulatory structures are in place. Our report explores global and domestic policy actions that can create climate-friendly trade that is fair, transparent, and has technology and innovation at its core."
Interviews revealed the following ways for trade to support businesses to decarbonize and grow sustainably:
Tariff reductions on key goods
Addressing non-tariff distortions in parallel
Phasing out fossil fuel subsidies
Building coherence around carbon-based trade policies
Supporting trade in digital and climate-related services
Encouraging climate-smart agriculture
Aligning trade agreements with climate commitments
Facilitating green investment
The chart below provides examples of how the global trading system can through continued dialogue between governments and the private sector put trade to the service of climate action.
The report includes a jointly-authored foreword by the World Trade Organization (WTO) Director General Ngozi Okonjo-Iweala and the United Nations Framework Convention on Climate Change (UNFCCC) Executive Secretary welcoming the insights from business. Major intergovernmental meetings will be held under both organisations in the last quarter of this year.
Business can take steps to encourage alignment of trade rules with climate action. The Forum is today launching a two-year work programme – titled Climate Trade Zero – to support public and private exchange on these issues as part of building a more sustainable trading system.
Many companies also recognized that the transition is taking place at different speeds and levels of intensity across countries and sectors. Interviewees highlighted the importance of providing support and incentives to developing countries, and to supply chain partners in developing countries, to undertake the investments necessary to reduce their emissions.
Appliance standards and labelling is highly effective at reducing energy use
Policies that introduce minimum efficiency performance standards and energy-consumption labelling on appliances and equipment have led to reduced power consumption, lower carbon emissions, and cost savings for consumers, according to analysis published today by the IEA and the 4E Technology Collaboration Programme (4E TCP).

The report's findings are drawn from nearly 400 evaluation studies covering 100 countries, including those with the longest running and strongest appliance policies, such as China, European Union, Japan and the United States.
"The findings from the study are important as they provide evidence that standards and labelling are highly effective policy instruments that bring benefits to consumers as well as lower emissions and lower energy demand," said Brian Motherway, the Head of Energy Efficiency at the IEA.
The study shows the policies have had significant positive impacts:
In countries with long-running policies, appliances are now typically consuming 30% less energy than they would have done otherwise.
In the nine countries/regions for which data were available, such programmes reduced annual electricity consumption by a total of around 1 580 terawatt-hours in 2018 – similar to the total electricity generation of wind and solar energy in those countries.
The programmes that have been operating the longest, such as those in the United States and the European Union, are estimated to deliver annual reductions of around 15% of their current total national electricity consumption. This percentage increases each year as more of the older, less-efficient stock is replaced with equipment that meets new higher efficiency standards.
These energy savings represent a significant financial boon for businesses and householders. In the United States alone, utility customers are now economising USD 60 billion each year, or USD 320 per customer.
Also, the United States, European Union and China together are avoiding annual CO2 emissions of more than 700 million tonnes, equivalent to the total energy-related emissions of Germany.
Well-designed policies encourage product innovation and lead to economies of scale, which reduces the cost of appliances even without accounting for the efficiency gains. For example, in Australia the sticker price of appliances has typically fallen 40% over the last 20 years, while average energy consumption has fallen by a third.
"The message is simple: expanding standards and energy efficiency labelling programmes makes the energy transition challenge easier, more affordable and become a reality," said Jamie Hulan, the Chair of the 4E TCP.
The IEA will continue to collaborate with 4E TCP to enhance and promote the use of such policies. 4E TCP is an international platform for fourteen countries and the European Union to exchange technical and policy information focused on increasing the production and trade in efficient end-use equipment.
Ahead of this November's COP26 Climate Change Conference, the IEA is working with the UK Government via the Super-Efficient Equipment and Appliance Deployment (SEAD) initiative to coordinate and improve international action on product energy efficiency. The United Kingdom is leading the COP26 Product Efficiency Call to Action, which aims to double the efficiency of key global products by 2030, initially focusing on four key energy-consuming products: air conditioners, refrigerators, lighting and industrial motors systems. The IEA is supporting the implementation of this work and helping expand the number of countries ready to make this commitment.