Much as for today's Russia, digital transformation has been one of the priorities for India's government, its entrepreneurs and the civil society. Despite the turmoil caused by the pandemic, the changes on the path of digitization taking place in Russia and India open up new opportunities for cooperation between the two countries and pose new problems.
Given that forecasts of India's economic growth are again—as it happened a year ago—downgraded, and the footage of today's tragic situation in the country dominates TV screens, it is difficult to believe that a significant part of the positive transformations of recent years in India has to be attributed to the technological progress of the Fourth Industrial Revolution, the expansion of knowledge economy and a rapid digitization. However, this remains the case, and a study published recently by the SKOLKOVO Institute for Emerging Markets Studies in cooperation with the Indian School of Business focuses on the digitization aspect of the profound transformation that extends to the Indian economy and society as a whole.
The research report "India Goes Digital. From a local phenomenon to a global influencer" examines the main distinctive features that, as the authors argue, make India's digitisation profile unique. They include both fairly well-known aspects, such as the system of biometric identification of citizens operational in India, as well as less familiar features, including a close partnership between the state and private businesses in designing and implementing digitization programmes, their impact on the increasing financial inclusion as well as the boom of entrepreneurship, which is also largely associated with the rapid proliferation of digital technologies in India.
The study also examines the impact of digitization on the education sector, critical to India's development. It explores the great potential that India's educational companies have; after all, as of today, they are the fastest growing in their segment on a global scale, seeking international expansion, which makes quality education more accessible and effective for both developing and developed countries.
The study provides insights into the companies, institutions and entrepreneurs that make up the emerging digital India. In the segment of the study concerning Russian-Indian cooperation, the authors analyze the experience of Russian businesses in India and argue that it is necessary to strengthen the technological segment within the strategic partnership between Russia and India, which is not only dictated by the present-day requirements but also has a very significant potential.
The Russian-Indian partnership in the era of digital transformation
In 2020, Russia and India celebrated 20 years since the Declaration on Strategic Partnership was signed in New Delhi by Prime Minister Atal Bihari Vajpayee and President Vladimir Putin in October 2000. In December 2010, the India-Russia partnership was upgraded to the level of a special and privileged strategic partnership. In April 2019, President Putin signed an executive order, awarding Prime Minister N. Modi the Order of St. Andrew the Apostle the First-Called for his distinguished contribution to the privileged strategic partnership between Russia and India and fostering friendly ties between the Russian and Indian peoples. The strategic status of relations is not exclusive for both countries; however, a profound mutual understanding on most of the issues on the contemporary and historical agendas is a unique feature of the Russian-Indian relations. The annual meeting of the leaders of the two countries did not take place in 2020; however, the next face-to-face summit is reportedly planned for 2021. The views of Moscow and New Delhi on the geopolitical situation in the two most important macroregions—Eurasia and the Asia-Pacific—where both Russia and India play an important role and where the two countries seek to smooth out the emerging divergence in approaches to their future deserve a separate analysis.
In April 2021, it was announced that a "two + two" dialogue with the participation of foreign and defense ministers would be established between Russia and India. India is already working with the United States, Japan and Australia in the same format.
In addition to the strong political ties, traditional cooperation in the energy sector, as well as military-technical partnership, is particularly prominent and important for both India and Russia. In September 2019, Prime Minister Narendra Modi was the chief guest at the 5th Eastern Economic Forum in Vladivostok. The Russian Far East, a vast territory designed to become Russia's new gateway to Asia, is open for Indian business, striving to become one of the new engines for the development of the Russian-Indian ties.
The planned Vladivostok-Chennai maritime corridor will become an important new transport link connecting the Russian Arctic and the Far East with India. In this regard, the energy bridge between the two countries, which implies trade and investment in oil and gas, LNG, nuclear energy, coal mining and processing, will certainly expand, given the natural complementarity of the economies of the two countries. Cooperation in the field of renewable energy, on which India puts a clear premium, and in the hydrogen economy, are also under discussion. The co-production of COVID-19 vaccines is an important recent addition to the list of priority areas for bilateral collaboration.
Besides, Moscow and Delhi intend to expand military-technical cooperation using the advantages of localization within the framework of the "Make in India" and AtmaNirbhar Bharat ("Self-Reliant India") programmes that are actively promoted by the Indian government and personally by PM N. Modi.
However, for various reasons, as is well-known, economic cooperation between Russia and India lags behind the level of their expanded political partnership. In 2019, Russian-Indian trade turnover amounted to $11.16 billion (while Russian exports to India amounted to $7.24 billion, India's exports to Russia amounted to $3.92 billion). Before the pandemic, the governments of the two countries set a goal to triple their trade turnover to $30 billion and to increase bilateral investments from $30 to $50 billion by 2025. N. Modi and V. Putin identified the intensification of trade and economic relations as a priority area of bilateral cooperation. The establishment of a free trade zone between India and the Eurasian Economic Union (EAEU) is being considered.
Governments of India and Russia were tasked with identifying and removing the bottlenecks and obstacles to expanding economic ties. Russia's Ministry of Economic Development and India's Department of Industrial Policy and Promotion have launched fast-track, single-window mechanisms to facilitate smooth investments by Russian and Indian companies. "Invest India," an investment promotion and facilitation agency, established a special Russia desk to provide Russian businesses with a convenient platform for support and advice on investment issues. The Far East Investment and Export Agency, the Russian Export Center, Delovaya Rossiya, as well as the Confederation of Indian Industry (CII), the Federation of Indian Chambers of Commerce and Industry (FICCI) and other organizations promote direct contacts between Indian and Russian business communities. Two rounds of strategic economic dialogue took place between India and Russia: in St. Petersburg in 2018 and in New Delhi in 2019.
2020 was the year of Russia's BRICS chairmanship, and despite the fact that the BRICS summit, like all other work, had to be held remotely, Russia tried to make the content of this work most up-to-date and relevant to today's requirements. Thus, the topic of cooperation between the BRICS nations in digitalization-related areas was reflected in the 12th BRICS Summit Moscow Declaration adopted at the meeting. In the new Strategy for BRICS Economic Partnership 2025, one of the three main directions identified was—for the first time—cooperation in digital economy. 2021 is the year of India's chairmanship in BRICS, meaning that the topic of digitalization, which is very close to India, will undoubtedly find further reflection in the work of the grouping. In recent years, India has made tangible progress in promoting Internet penetration, digital literacy, e-government, financial technology, e-commerce and so on.
Digitalization as Russia's top priority
Digital transformation is now one of the top priorities for Russia as well. This was reflected in the appointment of Mikhail Mishustin as Prime Minister of the country in January 2020. Speaking at the State Duma in 2020, M. Mishustin noted: "Digital is the oil, gold and platinum of the 21st century. If we do not get digital, digital will get us." Prior to his appointment as Prime Minister, M. Mishustin headed the Federal Tax Service of Russia, where he managed to overhaul the work of this department on a completely new digital foundation and in a rather short time span. Russia has developed the National Technological Initiative (NTI), a long-term programme aimed at ensuring the leadership of Russian companies on new high-tech markets that will emerge in the global economy during the next 15-20 years.
Like India, Russia is now preparing to test and deploy 5G networks. The national "Digital Economy" programme (planned up to the year 2030) is currently under implementation. NTI and Russia's other efforts in the technological field can be coordinated with the strategic plans of India in similar areas.
Complementarity and new cooperation avenues
So far, India's experience with digitalization is not well-known in Russia. With some exceptions, Russian businesses are largely unfamiliar with the changes taking place in India. Although Russian and Indian IT-industries have evolved differently, new complementarities and new opportunities for collaboration between them are emerging. It is noteworthy that the Russian Association of Software Development Companies RUSSOFT, founded in 1999, was created following the example of the Indian National Association of Software and Service Companies (NASSCOM). Today, companies, such as MaximaTelecom (solutions for digital cities and businesses), Lighting Technologies (lighting systems for smart cities), Technonicol (advanced building materials), Zyfra (artificial intelligence and industrial solutions based on the Internet of Things), Tactise Group (advanced solutions in the field of labour protection and industrial safety), as well as state giants such as Rosatom (India's key partner in the nuclear industry), are actively involved in India's innovative development path.
However, there exists great potential for expanding this list. Despite severe competition with both Indian and international players, solutions from Russia are in demand, Indian businesses and the national government are willing to work with Russian companies in their own interests, regardless of possible pressure from the outside. Several investment funds are also working with India, building bridges and striving to blend Russian, Indian and international experience. These include Sistema Asia Capital, RTP Global, DST Global. These are experienced tech-savvy investors, representing "smart money", equipped with the knowledge of working with complex markets, such as India.
The two countries have the potential for cooperation in deep technologies, such as artificial intelligence, big data and analytics, machine learning, smart energy infrastructure, smart logistics, photonics and new materials, microelectronics and semiconductors, as well as blockchain and financial technologies. An important element of support from the governments on both sides could be the establishment of so-called regulatory sandboxes—so that experimental legal regimes could facilitate cross-pollination and testing of ideas between technology companies and start-ups from India and Russia.
Amid today's realities, India cannot be solely viewed as a potential sales market. It is necessary to work with India as a valuable partner. India welcomes foreign businesses that help address its challenges without aggravating the country's problems (in particular, unemployment and environmental degradation). India offers incentives to localize production and has unique experience in scaling low-margin products and services. Importantly, Indian businesses are going global very actively and can serve as a springboard for Russian solutions to enter international markets.
Another potentially important area of cooperation between India and Russia is cybersecurity. In the rapidly unfolding digital world, the environment where people and businesses operate is becoming increasingly permeable, while the space that needs protection is more and more difficult to delineate with a security perimeter. Securing critical infrastructure will require new approaches and principles that may be based on quantum technologies and quantum cryptography. Currently, a national cybersecurity strategy is under development in India, and the country is facing regular cyber-attacks on its infrastructure, which Indian regulators, knowing the complexity and ambiguity of this topic, rightly avoid attributing to any specific groups of cybercriminals or naming their origins. At the same time, India's Western partners rush to attribute these attacks to China or North Korea.
Against the backdrop of the global pandemic crisis, the dangers associated with high technology seem to have receded into the background. However, there is no doubt that the pandemic has significantly accelerated digitalization; and in the new digital world, national independence and sovereignty of countries are becoming more dependent on technology than ever before.
Over the years, Russia has consistently advocated for a broad international consensus under the auspices of the UN to work out the principles of international law to govern cyberspace. Meanwhile, in response to growing digital threats and in the absence of comprehensive international regulation, cyberspace is becoming increasingly regional. In a newly evolving international environment, there are likely to be several technology clusters, each with their own security principles. It is in the interests of both Russia and India to agree on these principles at an early stage, so as not to find themselves on different technological continents in the near future.
Given the constant and consistent striving of both countries for sovereignty and adherence to international law and the principles of non-interference in the internal affairs of other countries, Russia and India are natural partners in the formation of a new digital world, and if their efforts are intensified, this will stand to benefit not only the two countries but also the international community as a whole.
In line with global trends and reflecting the accelerating technological transformation within India, the Indian Ministry of External Affairs announced in 2020 the creation of the New and Emerging Strategic Technologies (NEST) department that will deal with technology diplomacy, foreign policy and international legal aspects of the new technologies. This is expected to enable India to become more involved in the global debate on technology governance and to better advocate for the country's national interests in this context.
From our partner RIAC
Is your security compromised due to "Spy software" know how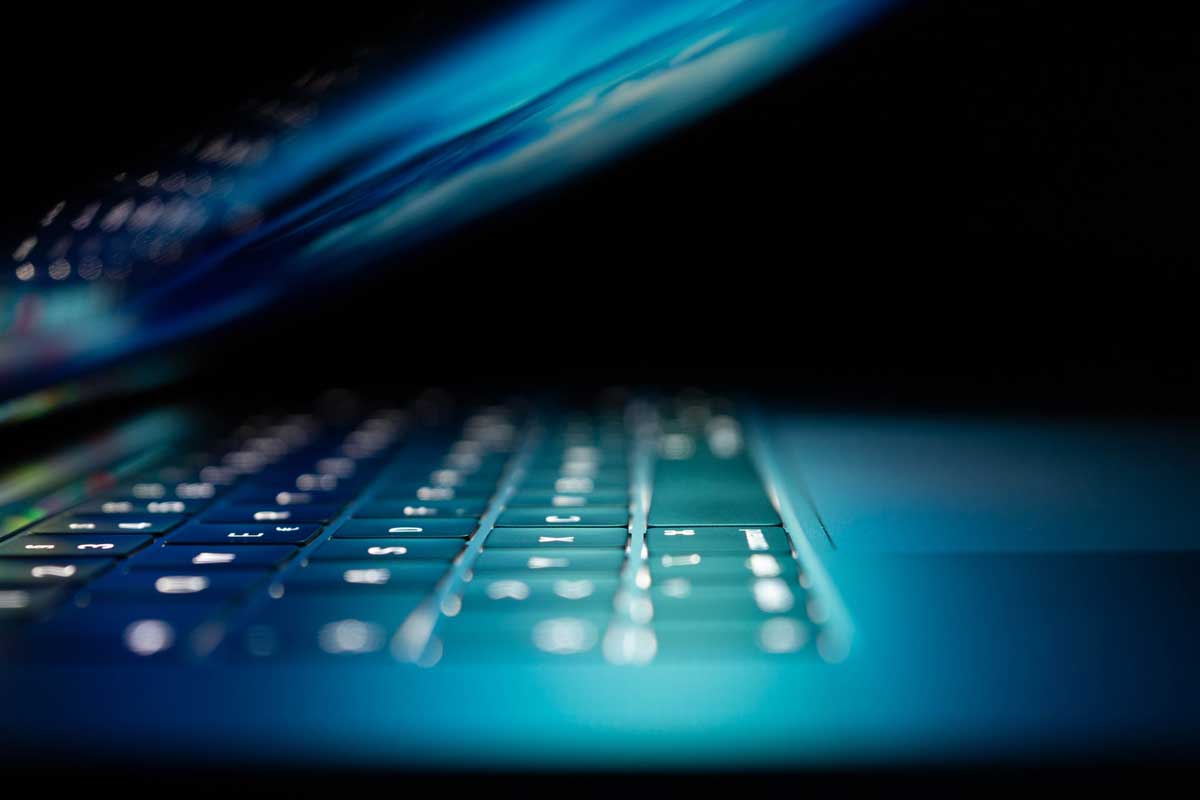 Spy software is often referred to as spyware is a set of programs that gives access to user/ administrators to track or monitor anyone's smart devices (such as desktop, laptop, or smart phone) from anywhere across the globe.
Spyware is a threat, not only to businesses but individual users as well, since it can steal sensitive information and harm anyone's network. It is controversial due to its frequent violation to end user's privacy. It can attack user's device, steal sensitive data (such as bank account or credit card information, or personal identity) or web data and share it with data firms, advertisers, or external users.
There are numerous online spyware designed for almost no cost, whose ultimate goal is to track and sell users data. Some spy software can install additional software and change the settings on user's device, which could be difficult to identify.
Below are four main types of spyware, each has its unique features to track and record users activity:
Tracking cookies: These are the most common type of trackers, these monitor the user's internet usage activities, such as searches, downloads, and history, for advertising and selling purposes.
System monitors: These spy software records everything on your device from emails, keystrokes, visited websites, chat-room dialogues, and much more.
Adware: This spyware is used for marketing purpose, it tracks users downloads and browser history, and suggests or displays the same or related products, this can often lead to slow device.
Trojan: This spyware is the most malicious software. It can be used to track sensitive information such as bank information or identification numbers.
Spyware can attack any operating system such as windows, android, or Apple. Windows operating systems are more prone to attack, but in past few years Apple's operating systems are also becoming vulnerable to attacks.
According to a recent investigation by the Guardian and 16 other media organizations, found that there is a widespread and continuous abuse of NSO's hacking spyware Pegasus, on Government officials, human rights activists, lawyers and journalists worldwide which was only intended to use against terrorists and criminals.
The research, conducted by the Pegasus technical partner Amnesty's Security Lab, found traces of the Pegasus activity on 37 out of the 67 examined phones. Out of 37 phones, 34 were iPhones, and 23 showed signs of a Pegasus infection, while remaining 11 showed signs of attempted infection. However, only three out of 15 Android phones were infected by Pegasus software.
Attacks like the Pegasus might have a short shelf life, and are used to target specific individuals. But evidences from past have proved that attackers target large group of people and are often successful.
Below are the most common ways devices can become infected with spyware:
Downloading software or apps from unreliable sources or unofficial app publishers
Accepting cookies or pop-up without reading
Downloading or watching online pirated media content
Opening attachments from unfamiliar senders
Spyware can be extremely unsafe if you have been infected. Its damage can range from short term device issue (such as slow system, system crashing, or overheating device) to long-term financial threat.
Here's what you can do protect your devices from spyware:
Reliable antivirus software: Firstly look for security solutions available on internet (some are available for free) and enable the antivirus software. If your system or device is already infected with virus, check out for security providers offering spyware identification and removal.
-For instance, you can install a toolkit (the Mobile Verification Tool or the MVT) provided by Amnesty International. This toolkit will alert you with presence of the Pegasus Spyware on your device.
-The toolkit scans the backup file of your device for any evidence of infection. It works on both Apple and Android operating systems, but is more accurate for Apple operating system.
-You can also download and run Norton Power Eraser a free virus removal tool.
Update your system regularly: Set up an update which runs automatically. Such automatic updates can not only block hackers from viewing your web or device activity, but can also eliminate software errors.
Be vigilant of cookies compliance: Cookies that records/ tracks users browsing habits and personally identifiable information (PII) are commonly known as adware spyware. Accept cookies only from reliable sites or download a cookie blocker.
Strong authentication passwords: Try to enable Multi-factor Authentication (MFA) wherever possible, or if not possible create different password for all accounts. Change your password for each account after a certain period of time.
-Password breaches can still occur with these precautions. In such case change your password immediately.
Be cautious of free software: Read the terms and conditions on software licenses, before accepting. Free software might be unlimited but, your data could be recorded with those free software's.
Do not open any files from unknown or suspicious account: Do not open any email attachments or text on mobile from a suspicious, unknown, or untrustworthy source/number.
Conclusion:
Spyware could be extremely dangerous, however it can be prevented and removed by being precautious and using a trustworthy antivirus tool. Next gen technologies can also help in checking and removing malicious content. For instance, Artificial intelligence could aid the organizations identify malicious software, and frequently update its algorithms of patterns similar to predict future malware attacks.
Implementation of virtual reality and the effects in cognitive warfare
With the increasing use of new technologies in warfare situations, virtual reality presents an opportunity for the domain of cognitive warfare. Nowadays, cognitive skills are treated equally as their physical counterparts, seeking to standardize new innovative techniques. Virtual reality (VR) can be used as a tool that can increase the cognitive capabilities of soldiers. As it is understandable in today's terms, VR impacts the brain directly. That means that our visual organs (eyes) see one object or one surrounding area, but brain cells perceive and react to that differently. VR has been used extensively in new teaching methods because of the increased probability of improving the memory and learning capabilities of students.
Besides its theoretical teaching approach and improvement of learning, VR can be used systematically towards more practical skills. In medicine for example students can have a full medicine lesson on a virtual human being seeing the body projected in 3D, revolutionizing the whole field of medicine. If that can be used in the medical field, theoretically it will be possible to be used in combat situations, projecting a specific battlefield in VR, increasing the chances of successful engagement, and reducing the chance of casualties. Knowing your terrain is equally important as knowing your adversary.
The use of VR will also allow us to experience new domains relating to the physical health of a person. It is argued that VR might provide us with the ability to effectively control pain management. Since VR can stimulate visual senses, then it would be safe to say that this approach can have higher effectiveness in treating chronic pain, depression, or even PTSD. The idea behind this usage is that the brain itself is already powerful enough, yet sometimes when pain overwhelms us we tend to lose effectiveness on some of our senses, such as the visual sense. An agonizing pain can blurry our vision, something that we cannot control; unless of course theoretically, we use VR. The process can consist of different sounds and visual aids that can trick the mind into thinking that it is somewhere that might be the polar opposite of where it is. Technically speaking, the mind would be able to do that simply because it works as a powerful computer, where our pain receptors can override and actually make us think that we are not in such terrible pain.
Although the benefits of VR could be useful for our health we would still need to deal with problems that concern our health when we use a VR set. It is possible that the brain can get overloaded with new information and the new virtual environments. VR poses some problems to some people, regarding the loss of the real environment and creating feelings of nausea or extreme headaches. As a result, new techniques from cognitive psychologists have emerged to provide a solution to the problem. New technologies have appeared that can desaturate colors towards the edge of the headset in order to limit the probability of visual confusion. Besides that, research shows that even the implementation of a virtual nose when someone wears a VR headset can prevent motion sickness, something that our brain does already in reality.
However, when it comes to combatants and the implementation of VR in soldiers, one must think of maybe more effective and fast solutions to eliminate the problems that concern the confusion of the brain. Usage of specific pharmaceuticals might be the key. One example could be Modafinil which has been prescribed in the U.S. since 1998 to treat sleep-related conditions. Researchers believe it can produce the same effects as caffeine. With that being said, the University of Oxford analyzed 24 studies, where participants were asked to complete complex assignments after taking Modafinil and found out that those who took the drug were more accurate, which suggests that it may affect higher cognitive functions.
Although some of its long-term effects are yet to be studied, Modafinil is by far the safest drug that can be used in cognitive situations. Theoretically speaking, if a long exposure to VR can cause headaches and an inability to concentrate, then an appropriate dose of Modafinil can counter the effects of VR. It can be more suitable and useful to use on soldiers, whose cognitive skills are better than civilians, to test the full effect of a mix of virtual technology and pharmaceuticals. VR can be a significant military component and a simulation training program. It can provide new cognitive experiences based on foreign and unknown terrains that might be difficult to be approached in real life. New opportunities arise every day with the technologies, and if anyone wanted to take a significant advantage over adversaries in the cognitive warfare field, then VR would provide a useful tool for military decision-making.
Vaccine Equity and Beyond: Intellectual Property Rights Face a Crucial Test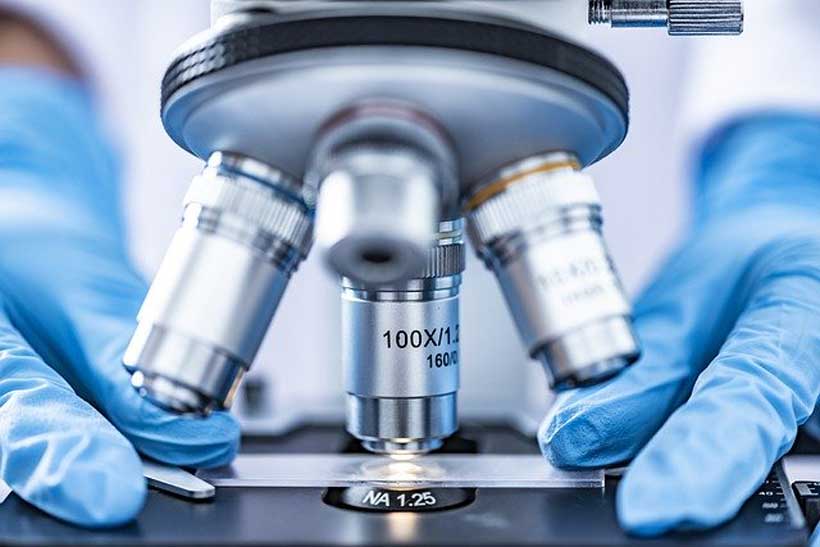 The debate over intellectual property rights (IPRs), particularly patents, and access to medicine is not new. IPRs are considered to drive innovation by protecting the results of investment-intensive R&D, yet arguably also foster inequitable access to affordable medicines.
In a global public health emergency such as the COVID-19 pandemic, where countries face acute shortages of life-saving vaccines, should public health be prioritized over economic gain and the international trade rules designed to protect IPRs?
The Agreement on Trade-Related Aspects of Intellectual Property Rights (TRIPs), to which all 164 member states of the World Trade Organization (WTO) are a party, establish minimum standards for protecting different forms of IPRs.
In October 2020, India and South Africa – countries with strong generic drug manufacturing infrastructure – invoked WTO rules to seek a temporary waiver of IPRs (patents, copyrights, trade secrets, and industrial designs) on equipment, drugs, and vaccines related to the "prevention, containment or treatment of COVID-19." A waiver would mean that countries could locally produce equipment and vaccines without permission from holders of IPRs. This step would serve to eliminate the monopolistic nature of IPRs that give exclusive rights to the holder of IPRs and enable them to impose procedural licensing constraints.
Brazil, Japan, the European Union (EU), and the United States (US) initially rejected the waiver proposal. That stance changed with the rise of new COVID-19 mutations and the associated increase in deaths, with several countries facing a public health crisis due to vaccine supply shortages. The position of many states began shifting in favor of the India-South Africa proposal, which now has the backing of 62 WTO members, with the US declaring support for the intent of the temporary waiver to secure "better access, more manufacturing capability, more shots in arms." Several international bodies, the World Health Organization (WHO), and the UN Committee on Economic, Social and Cultural Rights have voiced support.
Some countries disagree about the specific IPRs to be waived or the mechanisms by which IPRs should be made available. The EU submitted a proposal to use TRIPS flexibilities such as compulsory licensing, while others advocate for voluntary licensing. The TRIPS Council is conducting meetings to prepare an amended proposal to the General Council (the WTO's highest-level decision-making body in Geneva) by the end of July 2021.
The crisis in India illustrates the urgency of the situation. India produces and supplies Covishield, licensed by AstraZeneca; and Covaxin, which is yet to be included on the WHO's Emergency Use Listing (EUL). Due to the devastating public health crisis, India halted its export of vaccines and caused a disruption in the global vaccine supply, even to the COVID-19 Vaccines Global Access (COVAX) program. In the meantime, the world's poorest nations lack sufficient, critical vaccine supplies.
International law recognizes some flexibility in public health emergencies. An example would be the Doha Declaration on TRIPS and Public Health in 2001, which, while maintaining the commitments, stresses the need for TRIPS to be part of the wider national and international action to address public health problems. Consistent with that, the body of international human rights law, including the International Covenant on Economic, Social and Cultural Rights (ICESCR), protects the right to the highest attainable standard of health.
But as we race against time, the current IPR framework may not allow for the swift response required. It is the rigorous requirements before a vaccine is considered safe to use under Emergency Use Authorizations and procedural delays which illuminate why IPR waivers on already approved vaccines are needed. Capitalizing on the EUL's approved vaccines that have proven efficacy to date and easing IPR restrictions will aid in the timely supply and access of vaccines.
A TRIPS waiver may not solve the global vaccine shortage. In fact, some argue that the shortages are not an inherent flaw in the IP regime, considering other supply chain disruptions that persist, such as the ones disrupting microchips, pipette tips, and furniture. However, given that patent licensing gives a company a monopoly on vaccine commercialization, other companies with manufacturing capacity cannot produce the vaccine to scale up production and meet supply demands.
Neither does a temporary waiver mean that pharmaceutical companies cannot monetize their work. States should work with pharmaceuticals in setting up compensation and insurance schemes to ensure adequate remuneration.
At the College of Law at Hamad Bin Khalifa University, our aim is to address today's legal challenges with a future-oriented view. We see COVID-19 as a case study in how we respond to imminent and existential threats. As global warming alters the balance of our ecosystem, threats will cascade in a way that is hard to predict. When unpredictable health emergencies emerge, it will be human ingenuity that helps us overcome them. Even the global IP regime, as a legal system that regulates ideas, is being tested, and should be agile enough to respond in time, like the scientists who sprang into action and worked tirelessly to develop the vaccines that will soon bring back a semblance of normal life as we know it.