Much as for today's Russia, digital transformation has been one of the priorities for India's government, its entrepreneurs and the civil society. Despite the turmoil caused by the pandemic, the changes on the path of digitization taking place in Russia and India open up new opportunities for cooperation between the two countries and pose new problems.
Given that forecasts of India's economic growth are again—as it happened a year ago—downgraded, and the footage of today's tragic situation in the country dominates TV screens, it is difficult to believe that a significant part of the positive transformations of recent years in India has to be attributed to the technological progress of the Fourth Industrial Revolution, the expansion of knowledge economy and a rapid digitization. However, this remains the case, and a study published recently by the SKOLKOVO Institute for Emerging Markets Studies in cooperation with the Indian School of Business focuses on the digitization aspect of the profound transformation that extends to the Indian economy and society as a whole.
The research report "India Goes Digital. From a local phenomenon to a global influencer" examines the main distinctive features that, as the authors argue, make India's digitisation profile unique. They include both fairly well-known aspects, such as the system of biometric identification of citizens operational in India, as well as less familiar features, including a close partnership between the state and private businesses in designing and implementing digitization programmes, their impact on the increasing financial inclusion as well as the boom of entrepreneurship, which is also largely associated with the rapid proliferation of digital technologies in India.
The study also examines the impact of digitization on the education sector, critical to India's development. It explores the great potential that India's educational companies have; after all, as of today, they are the fastest growing in their segment on a global scale, seeking international expansion, which makes quality education more accessible and effective for both developing and developed countries.
The study provides insights into the companies, institutions and entrepreneurs that make up the emerging digital India. In the segment of the study concerning Russian-Indian cooperation, the authors analyze the experience of Russian businesses in India and argue that it is necessary to strengthen the technological segment within the strategic partnership between Russia and India, which is not only dictated by the present-day requirements but also has a very significant potential.
The Russian-Indian partnership in the era of digital transformation
In 2020, Russia and India celebrated 20 years since the Declaration on Strategic Partnership was signed in New Delhi by Prime Minister Atal Bihari Vajpayee and President Vladimir Putin in October 2000. In December 2010, the India-Russia partnership was upgraded to the level of a special and privileged strategic partnership. In April 2019, President Putin signed an executive order, awarding Prime Minister N. Modi the Order of St. Andrew the Apostle the First-Called for his distinguished contribution to the privileged strategic partnership between Russia and India and fostering friendly ties between the Russian and Indian peoples. The strategic status of relations is not exclusive for both countries; however, a profound mutual understanding on most of the issues on the contemporary and historical agendas is a unique feature of the Russian-Indian relations. The annual meeting of the leaders of the two countries did not take place in 2020; however, the next face-to-face summit is reportedly planned for 2021. The views of Moscow and New Delhi on the geopolitical situation in the two most important macroregions—Eurasia and the Asia-Pacific—where both Russia and India play an important role and where the two countries seek to smooth out the emerging divergence in approaches to their future deserve a separate analysis.
In April 2021, it was announced that a "two + two" dialogue with the participation of foreign and defense ministers would be established between Russia and India. India is already working with the United States, Japan and Australia in the same format.
In addition to the strong political ties, traditional cooperation in the energy sector, as well as military-technical partnership, is particularly prominent and important for both India and Russia. In September 2019, Prime Minister Narendra Modi was the chief guest at the 5th Eastern Economic Forum in Vladivostok. The Russian Far East, a vast territory designed to become Russia's new gateway to Asia, is open for Indian business, striving to become one of the new engines for the development of the Russian-Indian ties.
The planned Vladivostok-Chennai maritime corridor will become an important new transport link connecting the Russian Arctic and the Far East with India. In this regard, the energy bridge between the two countries, which implies trade and investment in oil and gas, LNG, nuclear energy, coal mining and processing, will certainly expand, given the natural complementarity of the economies of the two countries. Cooperation in the field of renewable energy, on which India puts a clear premium, and in the hydrogen economy, are also under discussion. The co-production of COVID-19 vaccines is an important recent addition to the list of priority areas for bilateral collaboration.
Besides, Moscow and Delhi intend to expand military-technical cooperation using the advantages of localization within the framework of the "Make in India" and AtmaNirbhar Bharat ("Self-Reliant India") programmes that are actively promoted by the Indian government and personally by PM N. Modi.
However, for various reasons, as is well-known, economic cooperation between Russia and India lags behind the level of their expanded political partnership. In 2019, Russian-Indian trade turnover amounted to $11.16 billion (while Russian exports to India amounted to $7.24 billion, India's exports to Russia amounted to $3.92 billion). Before the pandemic, the governments of the two countries set a goal to triple their trade turnover to $30 billion and to increase bilateral investments from $30 to $50 billion by 2025. N. Modi and V. Putin identified the intensification of trade and economic relations as a priority area of bilateral cooperation. The establishment of a free trade zone between India and the Eurasian Economic Union (EAEU) is being considered.
Governments of India and Russia were tasked with identifying and removing the bottlenecks and obstacles to expanding economic ties. Russia's Ministry of Economic Development and India's Department of Industrial Policy and Promotion have launched fast-track, single-window mechanisms to facilitate smooth investments by Russian and Indian companies. "Invest India," an investment promotion and facilitation agency, established a special Russia desk to provide Russian businesses with a convenient platform for support and advice on investment issues. The Far East Investment and Export Agency, the Russian Export Center, Delovaya Rossiya, as well as the Confederation of Indian Industry (CII), the Federation of Indian Chambers of Commerce and Industry (FICCI) and other organizations promote direct contacts between Indian and Russian business communities. Two rounds of strategic economic dialogue took place between India and Russia: in St. Petersburg in 2018 and in New Delhi in 2019.
2020 was the year of Russia's BRICS chairmanship, and despite the fact that the BRICS summit, like all other work, had to be held remotely, Russia tried to make the content of this work most up-to-date and relevant to today's requirements. Thus, the topic of cooperation between the BRICS nations in digitalization-related areas was reflected in the 12th BRICS Summit Moscow Declaration adopted at the meeting. In the new Strategy for BRICS Economic Partnership 2025, one of the three main directions identified was—for the first time—cooperation in digital economy. 2021 is the year of India's chairmanship in BRICS, meaning that the topic of digitalization, which is very close to India, will undoubtedly find further reflection in the work of the grouping. In recent years, India has made tangible progress in promoting Internet penetration, digital literacy, e-government, financial technology, e-commerce and so on.
Digitalization as Russia's top priority
Digital transformation is now one of the top priorities for Russia as well. This was reflected in the appointment of Mikhail Mishustin as Prime Minister of the country in January 2020. Speaking at the State Duma in 2020, M. Mishustin noted: "Digital is the oil, gold and platinum of the 21st century. If we do not get digital, digital will get us." Prior to his appointment as Prime Minister, M. Mishustin headed the Federal Tax Service of Russia, where he managed to overhaul the work of this department on a completely new digital foundation and in a rather short time span. Russia has developed the National Technological Initiative (NTI), a long-term programme aimed at ensuring the leadership of Russian companies on new high-tech markets that will emerge in the global economy during the next 15-20 years.
Like India, Russia is now preparing to test and deploy 5G networks. The national "Digital Economy" programme (planned up to the year 2030) is currently under implementation. NTI and Russia's other efforts in the technological field can be coordinated with the strategic plans of India in similar areas.
Complementarity and new cooperation avenues
So far, India's experience with digitalization is not well-known in Russia. With some exceptions, Russian businesses are largely unfamiliar with the changes taking place in India. Although Russian and Indian IT-industries have evolved differently, new complementarities and new opportunities for collaboration between them are emerging. It is noteworthy that the Russian Association of Software Development Companies RUSSOFT, founded in 1999, was created following the example of the Indian National Association of Software and Service Companies (NASSCOM). Today, companies, such as MaximaTelecom (solutions for digital cities and businesses), Lighting Technologies (lighting systems for smart cities), Technonicol (advanced building materials), Zyfra (artificial intelligence and industrial solutions based on the Internet of Things), Tactise Group (advanced solutions in the field of labour protection and industrial safety), as well as state giants such as Rosatom (India's key partner in the nuclear industry), are actively involved in India's innovative development path.
However, there exists great potential for expanding this list. Despite severe competition with both Indian and international players, solutions from Russia are in demand, Indian businesses and the national government are willing to work with Russian companies in their own interests, regardless of possible pressure from the outside. Several investment funds are also working with India, building bridges and striving to blend Russian, Indian and international experience. These include Sistema Asia Capital, RTP Global, DST Global. These are experienced tech-savvy investors, representing "smart money", equipped with the knowledge of working with complex markets, such as India.
The two countries have the potential for cooperation in deep technologies, such as artificial intelligence, big data and analytics, machine learning, smart energy infrastructure, smart logistics, photonics and new materials, microelectronics and semiconductors, as well as blockchain and financial technologies. An important element of support from the governments on both sides could be the establishment of so-called regulatory sandboxes—so that experimental legal regimes could facilitate cross-pollination and testing of ideas between technology companies and start-ups from India and Russia.
Amid today's realities, India cannot be solely viewed as a potential sales market. It is necessary to work with India as a valuable partner. India welcomes foreign businesses that help address its challenges without aggravating the country's problems (in particular, unemployment and environmental degradation). India offers incentives to localize production and has unique experience in scaling low-margin products and services. Importantly, Indian businesses are going global very actively and can serve as a springboard for Russian solutions to enter international markets.
Another potentially important area of cooperation between India and Russia is cybersecurity. In the rapidly unfolding digital world, the environment where people and businesses operate is becoming increasingly permeable, while the space that needs protection is more and more difficult to delineate with a security perimeter. Securing critical infrastructure will require new approaches and principles that may be based on quantum technologies and quantum cryptography. Currently, a national cybersecurity strategy is under development in India, and the country is facing regular cyber-attacks on its infrastructure, which Indian regulators, knowing the complexity and ambiguity of this topic, rightly avoid attributing to any specific groups of cybercriminals or naming their origins. At the same time, India's Western partners rush to attribute these attacks to China or North Korea.
Against the backdrop of the global pandemic crisis, the dangers associated with high technology seem to have receded into the background. However, there is no doubt that the pandemic has significantly accelerated digitalization; and in the new digital world, national independence and sovereignty of countries are becoming more dependent on technology than ever before.
Over the years, Russia has consistently advocated for a broad international consensus under the auspices of the UN to work out the principles of international law to govern cyberspace. Meanwhile, in response to growing digital threats and in the absence of comprehensive international regulation, cyberspace is becoming increasingly regional. In a newly evolving international environment, there are likely to be several technology clusters, each with their own security principles. It is in the interests of both Russia and India to agree on these principles at an early stage, so as not to find themselves on different technological continents in the near future.
Given the constant and consistent striving of both countries for sovereignty and adherence to international law and the principles of non-interference in the internal affairs of other countries, Russia and India are natural partners in the formation of a new digital world, and if their efforts are intensified, this will stand to benefit not only the two countries but also the international community as a whole.
In line with global trends and reflecting the accelerating technological transformation within India, the Indian Ministry of External Affairs announced in 2020 the creation of the New and Emerging Strategic Technologies (NEST) department that will deal with technology diplomacy, foreign policy and international legal aspects of the new technologies. This is expected to enable India to become more involved in the global debate on technology governance and to better advocate for the country's national interests in this context.
From our partner RIAC
Internet: A luxury or necessity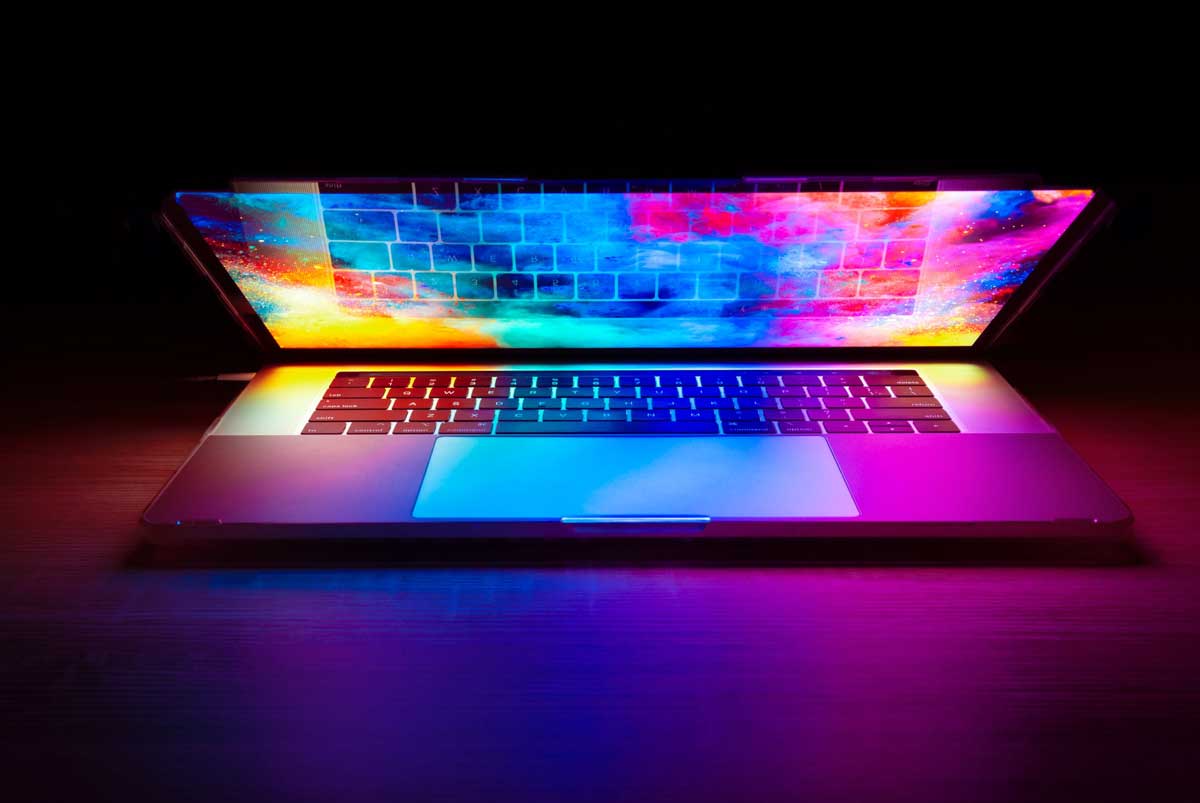 The internet is the world's largest computer network, linking millions of computers. It has become an integral part of our daily lives. The effective use of the internet makes our lives easier, faster, and simpler. It is critical to understand that the Internet is a global network of physical cabling, which can include copper telephone wires, television cables, and fiber optic cables. Even wireless connections, such as Wi-Fi and 3G/4G, rely on physical cords to connect to the Internet. The internet provides us with facts and data, as well as information and knowledge, to aid in our personal, social, and economic development. All of this is possible by connecting a computer to the Internet, generally known as going online. When someone says a computer is online, it simply means it is linked to the Internet. The internet can be used for a variety of purposes; however, how we utilize the internet in our daily lives is determined by our particular needs and goals. It's no secret that the internet is becoming an increasingly important part of our daily lives.
Problem statement
The Internet not only became one of the most widely utilized commodities, but it also improved dramatically, becoming the most marketable entity since then. We used to live without the internet, just as we used to live without electricity but in the contemporary it is unimaginable. A huge number of researches have been done on the importance of internet, it's role in our lives but my research is specifically focused on how has the pandemic highlighted that the internet is no longer a luxury but a necessity in today's world.
Objective
Theoretically, the purpose of this study is to determine the following research objectives:
To assess the importance of Internet
To analyse that the internet is no longer a luxury but a necessity in today's world
Research question
How has the pandemic highlighted that the internet is no longer a luxury but a necessity?
Literature review
The literature is based on detailed analysis of internet and the use of internet in our lives. The importance of internet has been discussed in various research papers. Based on available literature, it is critical to expand knowledge in this area. As a result, this study is proposed to be a comprehensive study based on detailed analysis of how the internet is not a luxury anymore and how it has become a necessity, as the pandemic has proved.
Methodology
To achieve this research's major objectives, I have used an interpretive approach that focused on the importance of internet in our lives that has been highlighted during the pandemic and has changed the perception of humans about the access to the internet. The research is deductive in nature as it examines the data which is qualitative and narrative in nature and it is obtained from the credible secondary sources consisted of official documents, academic studies, articles and reports.
Research Analysis
There are some things in life that we perceive to be a necessary part of our daily lives. However, a few years ago, the same things were either non-existent or viewed as luxury rather than a necessity – the internet being one of them. Internet access is a basic requirement of modern life for me and most individuals I know. When the internet first arrived in Pakistan in the 1990s, it was not only pricey, but many people predicted that it would not remain long owing to its complexities. Fortunately, they were all incorrect. The Internet not only became one of the most widely utilized commodities, but it also improved dramatically, becoming the most marketable entity since then. We used to live without the internet, just as we used to live without electricity or indoor plumbing back in the days, but life with each of these things is so much better than life without them that we all agree that everyone should have them. But from 2000's the internet has become critical for day-to-day tasks. It is the only way we can communicate with and care for close friends and family living far away, most of the institutions have started providing services online, For example, if we want to take admission in a university, we will have to fill an online application form, but it is only possible if we have internet access. So now, we have compelling reasons to recognize a right to Internet access. If there was any doubt about how important internet access is, the current coronavirus outbreak might has eliminated it.
When the COVID-19 pandemic broke out earlier this year, much of the world went online, hastening a decades-long digital change. Children with at-home Internet access began attending class remotely; many employees began working from home. Universities also moved teaching and tutoring online, which has produced issues for students who do not have or do not have enough Internet connectivity. During the pandemic, most people could only work if they can do so online. Those who do not have access to the Internet are unable to apply for jobs that need them to work online. Working and learning from home, have all been made possible by the internet. Seeing friends and going to the doctor without exposing yourself or others became possible during the lockdown because of the access to the internet. The world recognized that the unavailability of internet is a dilemma for people and states.
Furthermore, practicing political rights like as free speech and free assembly are only feasible virtually under quarantine. Access to politically relevant information, such as scientific research and other information that helps citizens to form their own opinions about how the government is handling the pandemic, is also important. These examples demonstrate that the Internet provides critical infrastructure for many essential activities in the current pandemic. In such a context, a lack of effective internet access jeopardizes individual liberties and is thus particularly a serious social concern. Our dependence on internet during the coronavirus crisis has reshaped how we will act once the pandemic has passed. The real lesson is that we have made the internet an essential element of our personal and professional life. This isn't about to change. The pandemic has introduced a new narrative or worldview in which we rely on the internet to bring economic and social activities to us rather than us going to them.
So access to Internet is not only one of the most visible, but also one of the most shocking inequities shown by COVID-19.This might surprise you but even in developed countries, internet availability is frequently less than you might expect. Take, for example, the United States. More than 6% of the population (21 million people) do not have access to the Internet. In Australia, this figure is 13%. Even in the richest countries, the internet cannot keep everyone connected. In addition, 3.7 billion individuals do not have access to the internet. The vast majority live in underdeveloped countries. More than one billion children worldwide are currently barred from attending school due to quarantine procedures. Even though teachers hold daily online lessons, many of these children are unable to participate due to the unavailability of Internet.
When we say internet access is a necessity not a luxury, this narrative is also supported by the increase in number of internet users over time. Since 2005 to 2019 there has been a sharp increase in the penetration of internet.
According to Statista's report, the statistics of internet penetration globally are as follows:
Number of internet users worldwide from 2005 to 2019 (fig 1)
There were 4.66 billion active internet users globally in January 2021, accounting for 59.5 percent of the global population. 92.6 percent (4.32 billion) of this total accessed the internet. A world without the internet is now unthinkable. Now the internet, which connects billions of people globally, is a key pillar of the modern world.
The focus on the pandemic should not cause us to lose sight of how important the Internet has become during normal days as well. Online access has become part of the routine to the majority of us. Every day, we utilize the Internet for a variety of purposes, both significant and insignificant. Most of us couldn't fathom working or communicating with loved ones without it. This is not the case for a large percentage of people. A reclaimable right to basic internet access would significantly improve their lives. Along with the daily use, Covid-19 pandemic has demonstrated unequivocally that the Internet is no longer a luxury, a convenient addition to those who can afford it. Internet access, on the other hand, has become a basic requirement. All we need to do is shift our perception of internet access from a luxury to a necessity.
Recommendations and Conclusion
To sum up everything that has been discussed so far it is past time for us to acknowledge the fundamental relevance of internet access. It is the right time to value internet access in the same way that we value electricity, drinking water, and paved roads. Each is necessary for a healthy and prosperous society, which is why we spend so much money to make these requirements available across the country. To be sure, the problem of providing and regulating inexpensive internet access for everyone is complex and costly, but it is not impossible. Governments should work on making the availability and affordability of internet a possibility for the people- because there is no denying to this; that in the contemporary world the access to internet has become a necessity.
First Quantum Computing Guidelines Launched as Investment Booms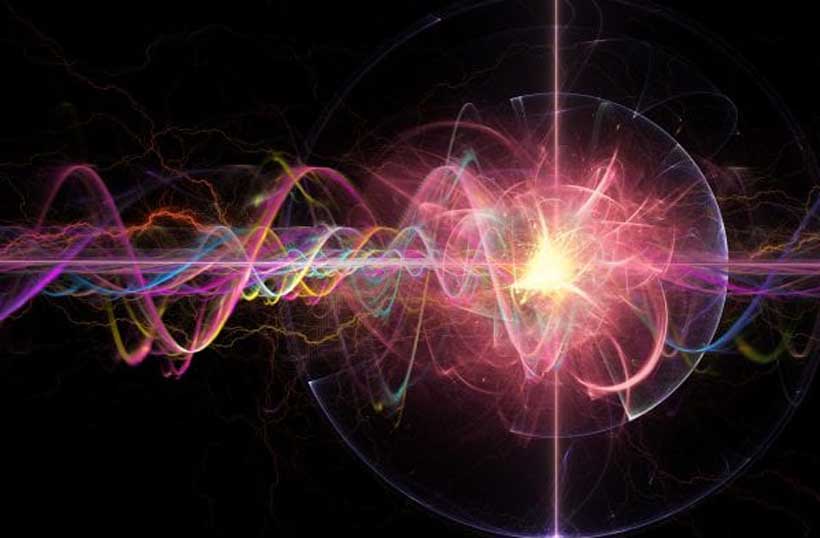 National governments have invested over $25 billion into quantum computing research and over $1 billion in venture capital deals have closed in the past year – more than the past three years combined. Quantum computing promises to disrupt the future of business, science, government, and society itself, but an equitable framework is crucial to address future risks.
A new Insight Report released today at the World Economic Forum Annual Meeting 2022 provides a roadmap for these emerging opportunities across public and private sectors. The principles have been co-designed by a global multistakeholder community composed of quantum experts, emerging technology ethics and law experts, decision makers and policy makers, social scientists and academics.
"The critical opportunity at the dawn of this historic transformation is to address ethical, societal and legal concerns well before commercialization," said Kay Firth-Butterfield, Head of Artificial Intelligence and Machine Learning at the World Economic Forum. "This report represents an early intervention and the beginning of a multi-disciplinary, global conversation that will guide the development of quantum computing to the benefit of all society."
"Quantum computing holds the potential to help solve some of society's greatest challenges, and IBM has been at the forefront of bringing quantum hardware and software to communities of discovery worldwide," said Dr. Heike Riel, IBM Fellow, Head of Science and Technology and Lead, Quantum, IBM Research Europe. "This report is a key step in initiating the discussion around how quantum computing should be shaped and governed, for the benefit of all."
Professor Bronwyn Fox, Chief Scientist at CSIRO, Australia's science national agency said, "the Principles reflect conversations CSIRO's scientists have had with partners from around the world who share an ambition for a responsible quantum future. Embedding responsible innovation in quantum computing is key to its successful deployment and uptake for generations to come. CSIRO is committed to ensuring these Principles are used to support a strong quantum industry in Australia and generate significant social and public good."
In adapting to the coming hybrid model of classical, multi-cloud, and soon quantum computing, the Forum's framework establishes best-practice principles and core values. These guidelines set the foundation and give rise to a new information-processing paradigm while ensuring stakeholder equity, risk mitigation, and consumer benefit.
The governance principles are grouped into nine themes and underpinned by a set of seven core values. Themes and respective goals defining the principles:
1. Transformative capabilities: Harness the transformative capabilities of this technology and the applications for the good of humanity while managing the risks appropriately.
2. Access to hardware infrastructure: Ensure wide access to quantum computing hardware.
3. Open innovation: Encourage collaboration and a precompetitive environment, enabling faster development of the technology and the realization of its applications.
4. Creating awareness: Ensure the general population and quantum computing stakeholders are aware, engaged and sufficiently informed to enable ongoing responsible dialogue and communication; stakeholders with oversight and authority should be able to make informed decisions about quantum computing in their respective domains.
5. Workforce development and capability-building: Build and sustain a quantum-ready workforce.
6. Cybersecurity: Ensure the transition to a quantum-secure digital world.
7. Privacy: Mitigate potential data-privacy violations through theft and processing by quantum computers.
8. Standardization: Promote standards and road-mapping mechanisms to accelerate the development of the technology.
9. Sustainability: Develop a sustainable future with and for quantum computing technology
Quantum computing core values that hold across the themes and principles:
Common good: The transformative capabilities of quantum computing and its applications are harnessed to ensure they will be used to benefit humanity.
Accountability: Use of quantum computing in any context has mechanisms in place to ensure human accountability, both in its design and in its uses and outcomes. All stakeholders in the quantum computing community are responsible for ensuring that the intentional misuse of quantum computing for harmful purposes is not accepted or inadvertently positively sanctioned.
Inclusiveness: In the development of quantum computing, insofar as possible, a broad and truly diverse range of stakeholder perspectives are engaged in meaningful dialogue to avoid narrow definitions of what may be considered a harmful or beneficial use of the technology.
Equitability: Quantum computing developers and users ensure that the technology is equitable by design, and that quantum computing-based technologies are fairly and evenly distributed insofar as possible. Particular consideration is given to any specific needs of vulnerable populations to ensure equitability.
Non-maleficence: All stakeholders use quantum computing in a safe, ethical and responsible manner. Furthermore, all stakeholders ensure quantum computing does not put humans at risk of harm, either in the intended or unintended outcomes of its use, and that it is not used for nefarious purposes.
Accessibility: Quantum computing technology and knowledge are actively made widely accessible. This includes the development, deployment and use of the technology. The aim is to cultivate a general ability among the population, societal actors, corporations and governments to understand the main principles of quantum computing, the ways in which it differs from classical computing and the potential it brings.
Transparency: Users, developers and regulators are transparent about their purpose and intentions with regard to quantum computing.
"Governments and industries are accelerating their investments in quantum computing research and development worldwide," said Derek O'Halloran, Head of Digital Economy, World Economic Forum. "This report starts the conversation that will help us understand the opportunities, set the premise for ethical guidelines, and pre-empt socioeconomic, political and legal risks well ahead of global deployment."
The Quantum Computing Governance Principles is an initiative of the World Economic Forum's Quantum Computing Network, a multi-stakeholder initiative focused on accelerating responsible quantum computing.
Next steps for the Quantum Computing Governance Initiative will be to work with wider stakeholder groups to adopt these principles as part of broader governance frameworks and policy approaches. With this framework, business and investment communities along with policy makers and academia will be better equipped to adopt to the coming paradigm shift. Ultimately, everyone will be better prepared to harness the transformative capabilities of quantum sciences – perhaps the most exciting emergent technologies of the 21st Century.
Closing the Cyber Gap: Business and Security Leaders at Crossroads as Cybercrime Spikes
The global digital economy has surged off the back of the COVID-19 pandemic, but so has cybercrime – ransomware attacks rose 151% in 2021. There were on average 270 cyberattacks per organization during 2021, a 31% increase on 2020, with each successful cyber breach costing a company $3.6m. After a breach becomes public, the average share price of the hacked company underperforms the NASDAQ by -3% even six months after the event.
According to the World Economic Forum's new annual report, The Global Cybersecurity Outlook 2022, 80% of cyber leaders now consider ransomware a "danger" and "threat" to public safety and there is a large perception gap between business executives who think their companies are secure and security leaders who disagree.
Some 92% of business executives surveyed agree that cyber resilience is integrated into enterprise risk-management strategies, only 55% of cyber leaders surveyed agree. This gap between leaders can leave firms vulnerable to attacks as a direct result of incongruous security priorities and policies.
Even after a threat is detected, our survey, written in collaboration with Accenture, found nearly two-thirds would find it challenging to respond to a cybersecurity incident due to the shortage of skills within their team. Perhaps even more troubling is the growing trend that companies need 280 days on average to identify and respond to a cyberattack. To put this into perspective, an incident which occurs on 1 January may not be fully contained until 8 October.
"Companies must now embrace cyber resilience – not only defending against cyberattacks but also preparing for swift and timely incident response and recovery when an attack does occur," said Jeremy Jurgens, Managing Director at the World Economic Forum.
"Organizations need to work more closely with ecosystem partners and other third parties to make cybersecurity part of an organization's ecosystem DNA, so they can be resilient and promote customer trust," said Julie Sweet, Chair and CEO, Accenture. "This report underscores key challenges leaders face – collaborating with ecosystem partners and retaining and recruiting talent. We are proud to work with the World Economic Forum on this important topic because cybersecurity impacts every organization at all levels."
Chief Cybersecurity Officers kept up at night by three things
Less than one-fifth of cyber leaders feel confident their organizations are cyber resilient. Three major concerns keep them awake at night:
– They don't feel consulted on business decisions, and they struggle to gain the support of decision-makers in prioritizing cyber risks – 7 in 10 see cyber resilience featuring prominently in corporate risk management
– Recruiting and retaining the right talent is their greatest concern – 6 in 10 think it would be challenging to respond to a cybersecurity incident because they lack the skills within their team
– Nearly 9 in 10 see SMEs as the weakest link in the supply chain – 40% of respondents have been negatively affected by a supply chain cybersecurity incident
Training and closing the cyber gap are key solutions
Solutions include employee cyber training, offline backups, cyber insurance and platform-based cybersecurity solutions that stop known ransomware threats across all attack vectors.
Above all, there is an urgent need to close the gap of understanding between business and security leaders. It is impossible to attain complete cybersecurity, so the key objective must be to reinforce cyber resilience.
Including cyber leaders into the corporate governance process will help close this gap.