Gender Equality: A Necessary Condition for Promoting Inclusive Growth in Mauritania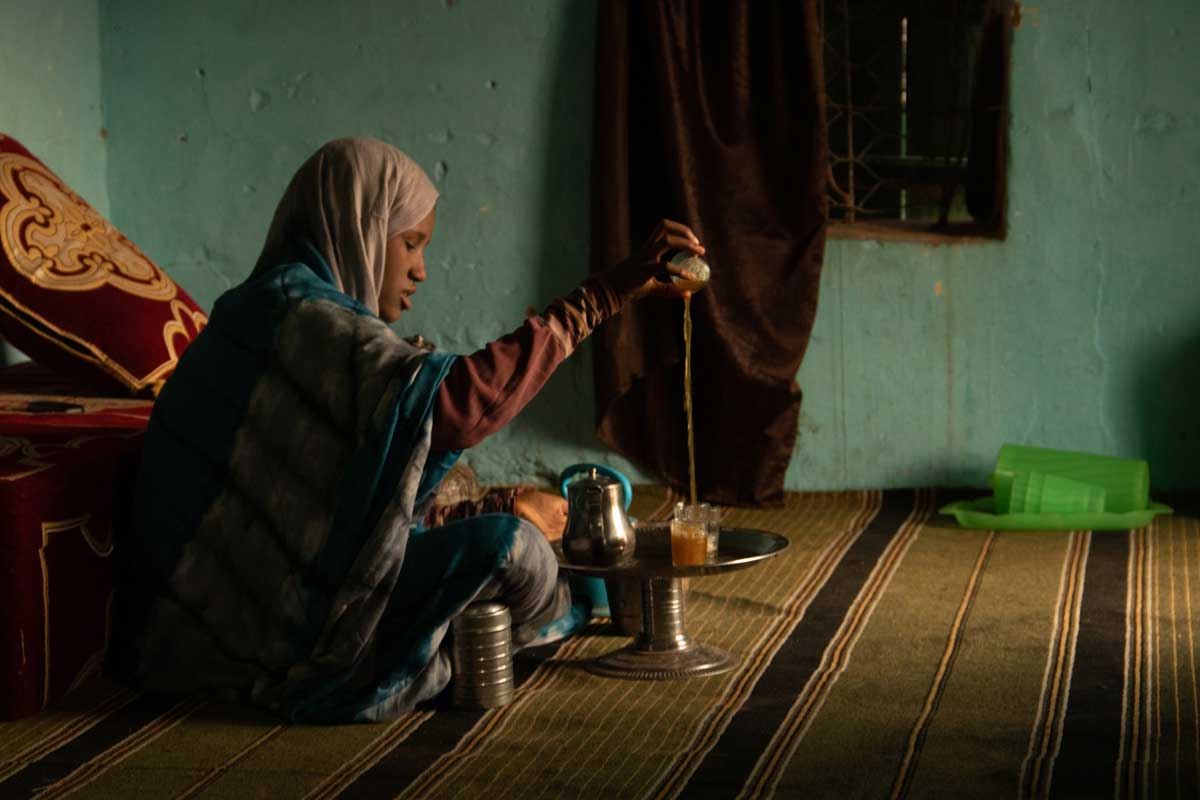 Despite a slowdown in economic growth in 2020 as a result of the coronavirus pandemic, Mauritania could increase its wealth by 19% if it was to place greater reliance on the economic potential of women by promoting gender equality and human capital. This is the conclusion of the Fourth Economic Update for Mauritania, released today by the World Bank.
Titled "Accelerating Economic Recovery by Unlocking Women's Potential," the report notes that the health crisis brought on by the COVID-19 pandemic has led to a significant decline in growth from 5.9% in 2019 to -1.5% in 2020, which has had a particularly severe impact on households and urban workers in the service sector. The report argues, however, that emergency financial assistance provided by donors and improved terms of trade have eased pressures on the current account and the budget. In fact, the debt-to-GDP ratio has remained stable at 73.5%, but the risk of debt distress remains high.
"To support economic recovery and rebuild a more sustainable and equitable economy, the government is encouraged to use available fiscal space to support growth-enhancing spending while ensuring public debt sustainability," says Cristina Santos, World Bank Country Manager for Mauritania.
Increased extractive activity, especially with the onset of gas production at the Greater Tortue/Ahmeyim (GTA) offshore gas field in 2023 and the recovery of the non-extractive sector, should pave the way for a gradual return to economic growth. These projections are, however, subject to numerous risks and uncertainties related to the COVID-19 pandemic, climatic shocks, delays in structural reforms, and insecurity in the Sahel region.
The report devotes a special chapter to gender inequality and examines the main barriers to women's participation in the Mauritanian economy. It notes, in particular, that notwithstanding the progress made in the enrolment of girls in school, girls obtained lower scores and had a lower level of educational attainment than boys. This is due to a number of reasons, including early marriage and pregnancy, which force girls to leave school at a very young age and also have serious consequences for their health and that of their children, as well as for their cognitive development. Lack of access to good jobs and financing, in addition to restricted land rights, prevent Mauritanian women from developing professionally and contributing to the economic transformation of their country.
According to the report's authors, a number of reforms could be considered by the authorities to bridge the economic gender gap and facilitate the inclusion of women, starting with legal reforms to facilitate women's access to employment, assets, and other productive resources. In addition, child marriage must be progressively eliminated, and women must be granted the same land and employment rights as men. The report concludes that society as a whole will benefit from new reforms that protect women and allow them to contribute fully to their country's economic development.
World Bank Supports Recovery and Resilience of Rwanda's COVID-19-Affected Businesses
The World Bank Group today approved $150 million from the International Development Association (IDA)* to help the Government of Rwanda increase access to finance and to support recovery and resilience of businesses affected by the COVID-19 pandemic.
The Access to Finance for Recovery and Resilience (AFIRR) Project also benefits from $25 million in IDA grants, as well as an additional $7.5 million grant from the Global Risk Financing Facility (GRiF), to help enhance business' access to finance.
"This project is an important contribution to the government's post-COVID Economic Recovery Plan, promoting investment in priority growth sectors, supporting jobs and reinforcing Rwanda's financial system's crisis preparedness." said Rolande Pryce, World Bank Country M anager. "The AFIRR project provides significant resources to help further capitalize the Economic Recovery Fund coupled with enhanced support programs to improve firms' capacity and remove barriers to access to finance. It provides a suite of instruments that strengthen the existing recovery ecosystem ranging from financial instruments to adjustment mechanisms that include innovative risk mitigation solutions."
The project will provide financing targeting affected businesses to facilitate refinancing of existing debt obligations, provide working capital, and support investments for business adaptation and growth through the provision of longer-term sources of finance. This will be complemented by risk sharing instruments, including a partial credit guarantee scheme and a bridge loan and insurance facility, to increase access to finance for underserved segments, such as micro, small and medium sized enterprises (MSMEs). In addition, the project will provide targeted technical assistance to firms, participating financial institutions, and government implementing agencies, to address existing constraints for increasing uptake of the Economic Recovery Fund.
"Interventions under the project will help businesses to continue to operate and adapt to the post-COVID-19 environment. They will also provide a lifeline to firms in growth-potential sectors that find it difficult to access financing from financial institutions; this will contribute to preserving jobs and mitigating loss of otherwise productive firms that can help drive economic recovery" said Brice Gakombe, World Bank Financial Sector Specialist, and Task Team Leader of the project.
In addition to providing financing, the AFIRR project will bolster the capacity of key government and private sector stakeholders on the technical aspects of the financing and risk-sharing instruments, as well as disaster risk financing principles. As women were hardest hit by the COVID-19 (coronavirus) pandemic, the project focuses on increasing the share of women-inclusive enterprises able to access financing under the liquidity and financing facility and through targeted training to address gender specific constraints for MSMEs as well as improve outreach in underserved segments.
The AFIRR project will be co-financed in the amount of $100 million by the Asian Infrastructure Investment Bank (AIIB), of which Rwanda is a non-regional member. It is AIIB's first investment in Rwanda.
Sierra Leone Receives World Bank Support to Strengthen Education Service Delivery
Sierra Leone will receive $6.85 million in additional financing to support the COVID-19 education response in the country. Funded by the Global Partnership for Education (GPE) under the Free Education Project, the financing will support activities to ensure school safety and strengthen education service delivery including continuous distance education and accelerated learning. It will also support sustaining effective Government operations, planning, and policies during and after the COVID-19 crisis.
"As an alternate board member of the GPE Board, Sierra Leone continues to play a leading role in the Partnership to implement programs that promote accessible quality education for all," said Hon. David Sengeh, Minister of Basic and Senior Secondary Education for Sierra Leone. "In the COVID-19 era, we need to think outside the box to ensure that widening inequities do not further push our most vulnerable populations backward. That is the focus of this additional financing. Even as the Ebola Viral Disease has been recently recorded in the sub-region, we will be able to use the same interventions for continuous learning should the disease ever return to Sierra Leone."
The financing, which was approved by the World Bank Board of Executive Director on February 5 and became effective on May 26, 2021, is aligned with the Government's education priorities and strategies, including those outlined in the COVID-19 Education Emergency Response Plan and the World Bank's Country Partnership Framework for Sierra Leone, specifically with its emphasis on the importance of investing in human development.
There is an implementation partnership arrangement with an NGO Consortium led by Save the Children, partnering with Handicap International (operating under the name Humanity and Inclusion), Plan International Sierra Leone, Concern Worldwide, Foundation for Rural and Urban Transformation, Focus 1000, and Street Child of Sierra Leone. This partnership will help the Government deliver activities rapidly, focusing more on community engagement, and reaching the most marginalized and deprived groups.
"This additional financing will help the Government to cover the costs associated with expanded activities relating to the COVID-19 response as well as enhancing the impact of the Free Education Project in responding to the challenges in the education sector," said Gayle Martin, World Bank Country Manager for Sierra Leone. "The funding will also help address commitment toward achieving a more inclusive approach to education, increasing the retention of girls and improving the learning environment for children with disabilities."
The Free Education Project is financed by a $66 million grant, with $50 million from the World Bank and $16 million from development partners. It will help to address key challenges in the education sector. It will contribute to achieving the Government's larger strategic objectives in the sector while supporting analytical and advisory services associated with monitoring and evaluation, technical assistance, and research and studies.
Mozambique: Violence continues in Cabo Delgado, as agencies respond to growing needs
Civilians continue to flee armed conflict and insecurity in northern Mozambique, more than two months after militants attacked the coastal city of Palma, located in Cabo Delgado province, UN agencies reported on Friday.
The UN refugee agency, UNHCR, reports that some 70,000 people have fled the city since 24 March, bringing overall displacement to nearly 800,000.
People have been escaping daily for districts further south, or to neighbouring Tanzania. Thousands more are reported to be stranded in areas around Palma, with restricted humanitarian access.
Shots fired, houses burned
"Those fleeing have told UNHCR staff that the situation in Palma remains very unstable, with regular gunfire at night and torching of houses", Spokesperson Babar Baloch said during a briefing in Geneva.
UNHCR and partners recently assisted people living in dire conditions in remote areas around Palma, distributing relief items to some 10,000 who have been displaced.
The agency continues to advocate for internally displaced people to receive protection and assistance, and for those seeking safety in Tanzania, to access asylum.
Forced back into danger
Mozambican authorities report that many people attempting to cross the river, which marks the border between the two countries, have been forcibly returned. More than 9,600 have been pushed back since January, with 900 removals occurring over a two-day period this week.
"UNHCR reiterates its call for those fleeing the conflict to have access to territory and asylum, and, in particular, for the principle of non-refoulement (no forced return) to be respected", said Mr. Baloch. "Refugees must not be forced back into danger."
'A children's crisis'
The UN Children's Fund, UNICEF, said needs are enormous in Cabo Delgado, located in a region that has barely recovered from a deadly cyclone in 2019.
In the wake of the attack in Palma, some 2,000 children have no idea of the whereabouts of their parents, or even if they are alive, agency Spokesperson James Elder told journalists.
"What is happening in Cabo Delgado is a children's crisis – an emergency on top of an emergency – a deadly cocktail from the impacts of climate change, conflict and COVID-19", he said.