World Bank Supports the Modernization of Tajikistan's Tax Regime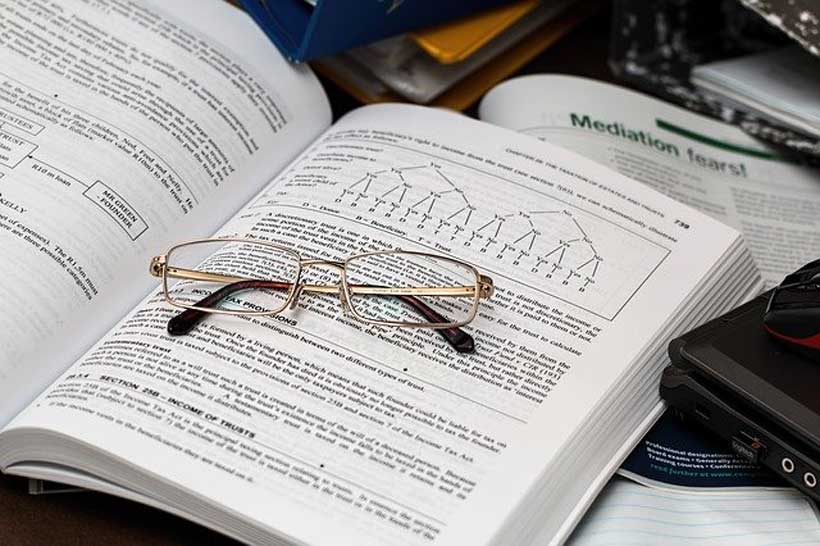 The World Bank's Board of Executive Directors approved today $50 million in grant financing from the International Development Association for the Tajikistan Tax Reform Operation. This project will support the implementation of the revised tax code and the modernization of the tax system to balance the objectives of domestic revenue mobilization and private sector development.
"When incentives are such that enterprises and investors actually benefit from being successful in their businesses and honest vis-à-vis the State, the private sector will start to play an increasingly larger role in fostering innovation, creating employment, and broadening the tax base," said Jan-Peter Olters, World Bank Country Manager for Tajikistan. "A consistent tax code with predictable tax obligations, as currently prepared by the Government, is expected to promote a more dynamic, innovative, and export-oriented private sector—once decisions on tax audits will be based on risk assessments and consistency checks done within the Tax Committee."
The Government of Tajikistan has made tax reform a priority, reflecting the increasing importance of improving the business and investment climate and enhancing the competitiveness of the national economy. With the new tax code, currently under review by the Government, Tajikistan seeks to modernize tax administration and base tax policy and revenue collection processes on international practice.
This reform represents a critical building block in efforts to meet the key objectives of the National Development Strategy to 2030, which is to increase people's incomes by up to 3.5 times and halve poverty by 2030. To meet this goal, Tajikistan would need the contribution of a dynamic private sector, which can finance investments, foster innovation, create jobs, and increase exports.
Currently, the private sector in Tajikistan provides only about one-quarter of total investments and produces less than one-third of industrial output, while providing only limited formal employment opportunities in a young and growing economy. The COVID-19 pandemic has negatively impacted government revenues and tax collection efforts, while increasing the demand for social spending and levels of public debt. This context has made the tax reform even more urgent.
The Tajikistan Tax Reform Operation will contribute to the ongoing tax reform by: 1) simplifying the tax system; 2) enhancing the quality of taxpayer services, and 3) improving voluntary compliance.
The activities, which will support these three broad outcomes, include the development of secondary legislation necessary for implementation of the new Tax Code, the creation of a modern risk assessment methodology based on international experience to guide audits, the introduction of mechanisms for improved effectiveness and transparency of tax expenditures; the introduction of cost-benefit analyses for tax incentives; the simplification of tax reporting requirements and harmonization of tax and financial accounting reporting for selected taxes; the introduction of an automated VAT refund system; the automation of selected taxpayer services; the upgrade of taxpayer service standards based on taxpayer feedback; the implementation of digital signature and upgrade of ICT infrastructure in the Tax Committee; capacity development on modern approaches in tax policy and tax administration; and taxpayer outreach and education.
To maximize the impact of the project, the World Bank is using a financing instrument called Program-for-Results (PforR), which links disbursement of funds directly to the achievement of specific outcomes. The project will be implemented by the Ministry of Finance of the Republic of Tajikistan and the Tax Committee under the Government of Tajikistan over the next six years.
The World Bank is financing 21 projects in Tajikistan totaling $1.1 billion. Since 1996, the World Bank has provided over $2 billion in IDA grants, highly concessional credits, and trust funds for Tajikistan. The World Bank Group is committed to continuing its support for Tajikistan as it strives to improve the lives and meet the aspirations of its young and growing population.
Lebanon crisis: More international assistance needed urgently
Lebanon's enduring economic crisis risks reversing decades of gains in people's wellbeing, the head of the UN World Health Organization (WHO) said on Friday.
Speaking from the capital, Beirut, at the end of a two-day visit to the beleaguered Mediterranean country, Tedros Adhanom Ghebreyesus described finding shortages of "basic and essential medicines".
Although the WHO has done what it can to fill gaps in healthcare there for the last 15 years, the WHO Director-General said that the situation had become "very dire" and that international support was needed immediately.
"It's not just COVID, almost all services are being affected," he said. "We visited two hospitals today… they told us that you know, they had, patients, cancer patients or other patients, but a shortage of medicines and those who cannot afford not having access to, they can't have medicine, so meaning other services are being disrupted, and this is life, life, life and death."
Lebanon's unprecedented political and economic crisis has been made worse by the COVID pandemic and last August's port explosion.
Fuel and power shortages
Tedros said that when he went to meet top Government officials, a power cut interrupted their encounter.
Similar fuel shortages have left hospitals functioning at 50 per cent capacity, the WHO Director-General said, adding that he had agreed to send a team of health experts to Lebanon to offer technical support as soon as possible.
The UN health agency has also provided "Band-Aid" assistance to the country's medical sector, Tedros added.
This includes the purchase of essential medicines for 450,000 patients with acute and chronic conditions last year and this year.
But Dr Iman Shankiti, WHO Representative in Lebanon, told journalists that the caseload is now increasing and that demand is growing for medications to treat cancer, dialysis and emergency patients.
"At one point in time we were able to support 2,000 cancer paediatric cases and we were able to support 17,000 persons with catastrophic medications, but this is not enough," she said. "I cannot say that we have filled the gap, we have closed the shortage. The needs are huge….It needs a whole-of-Government approach (to solving the shortages)".
Regional insecurity risk
While in Beirut, Tedros visited several health facilities, including the newly renovated Central Drug Warehouse that had been destroyed by the Beirut port blast.
Accompanying him, Dr Ahmed Al Mandhari, Regional Director for the Eastern Mediterranean, highlighted the threat to regional instability if Lebanon's health sector was not propped up.
The country was rapidly losing its longstanding status as a key provider of medical professionals, he warned, as its youngsters left the country to seek work elsewhere.
Lebanon's strong vaccination and immunisation system was also under threat, said Dr Al Mandhari, noting that it had "protected the children of Lebanon and all those living in Lebanon, which helped us in the region and beyond to control communicable diseases like for example polio, measles and other communicable diseases that affect adults and children. So, if there is a break or a weakness in this expanded programme of immunisation in the country it will definitely hit other countries in the region."
77 million children have spent 18 months out of class
The UN Children's Fund (UNICEF) says the world is facing an education crisis due to the COVID pandemic, that has left nearly 77 million children shut out of the classroom for the past 18 months.
This Thursday, the UN agency is closing down its social media channels for the next 18 hours to send one message to the world: #ReopenSchools for in-person learning as soon as possible.
The UN Educational, Scientific and Cultural Organization (UNESCO) is joining UNICEF, together with the World Bank, the European External Action Service (EEAS), the European Commission Humanitarian Aid operation, the LEGO Foundation and the WEF Global Shapers community of world youth.
Right to education
For UNICEF, the right to go to school is central to every child's development, safety and well-being. Yet in too many countries, classrooms remain closed while social gatherings continue to take place in restaurants, salons and gyms.
The agency believes "this generation of children and youth, cannot afford any more disruptions to their education."
New numbers from UNESCO, released this Thursday, show that schools are now fully open in 117 countries, with 539 million students back in class, ranging from pre-primary to secondary levels.
This represents 35 per cent of the total student population across the world, compared to 16% who returned to school in September 2020, when schools were only open, or partially-open, in 94 countries.
Around 117 million students, representing 7.5 per cent of the total, are still affected by complete school closures in 18 countries. The number of countries with partly open schools, has declined from 52 to 41 over the same period.
In all countries that had prolonged full school closures, education was provided through a combination of online classes, printed modules, as well as tuition through TV and radio networks.
Schools can reopen safely
UNESCO and its Global Education Coalition partners have been advocating for the safe reopening of schools, urging full closures to be used as a measure of last resort.
Since the onset of the pandemic, schools were completely closed for an average of 18 weeks (4.5 months) worldwide. If partial closures are accounted for, the average duration of closures represents 34 weeks (8.5 months) worldwide, or nearly a full academic year.
For UNESCO, the past two academic years have resulted in learning losses and increased drop-out rates, impacting the most vulnerable students disproportionately.
Schools in most countries have adopted some forms of sanitation protocol such as wearing masks, using hand sanitizers, improving ventilation and social distancing, which were also key to re-opening schools last year.
Some countries have also introduced large scale testing as well as temporary classroom and school closures when the virus is detected.
Vaccination key
Rising vaccination rates among both general population and teaching staff, has also been a key factor in reopening schools.
The vaccination of teachers has been prioritized in around 80 countries, allowing for the inoculation of some 42 million teachers. In a handful of countries, the vaccination of students aged 12 and over, is an important factor in determining the full re-opening of schools.
Action to accelerate the recovery of learning losses remains an essential component of national COVID-19 education responses. For that, UNESCO says teachers and educators need adequate support and preparation.
Connectivity and bridging the digital divide also remain key priorities in building the resilience of education systems and providing hybrid learning opportunities.
For that reason, UNESCO, UNICEF and the World Bank have partnered in an initiative called Mission: Recovering Education 2021, that supports governments in bringing all learners back to school, run programmes to help them catch up on lost learning, and prepare teachers to address learning losses and incorporate new digital technology.
Rising demand for agricultural products adds to competing pressures on tropical forest landscapes
Annual consumption of food and agriculture products rose by 48% between 2001 and 2018 – more than twice the rate of increase in human population – as reported in a new analysis published by the Tropical Forest Alliance at the World Economic Forum entitled Forests, food systems and livelihoods: Trends, forecasts and solutions to reframe approaches to protecting forests.
The report, which tracks the relationship between the rising demand for food and agricultural products and deforestation, paints a picture of increasing competing demands on tropical forest landscapes. Since 2001, 160 million people have been lifted out of poverty and undernourishment increasing the per capita food consumption, particularly protein which has risen 45% since 2000.
In producer countries, these trends are often linked to economic development and rural livelihoods that creates a set of complex trade-offs for decision makers. For example, soybeans are now the most valuable export product for Brazil, and around 16.3 million people (12% of the total workforce) are employed in the palm oil industry in Indonesia.
The report also highlights the significant loss of primary forests, which are rich stores of carbon and biodiversity. An area exceeding 60 million hectares of primary tropical forests have been lost since 2002 – almost the size of France. The loss was 12% higher in 2020 than the previous year, despite all the efforts by governments, businesses and civil society. More than 80% of this deforestation happened in landscapes where agriculture is the dominant driver and much of this is linked to the production of globally traded commodities including soy, palm oil, cattle, cocoa, coffee and wood pulp.
In the face of this reality, the report concludes that those working to reverse deforestation need to deploy systemic solutions that take into account the multiple competing demands on these landscapes. For example, incentives can be provided for farmers to conserve more while producing food, with potential sources coming from both carbon finance and domestic finance for rural credit. More effort needs to be applied to boost productivity sustainably, particularly for smallholder farmers in the face of greater climatic stress. Improved technical assistance and new plant material to help increase yields, as well as support with the diversification of income streams, are essential.
Mr Samuel Abu Jinapor, the Minister of Lands and Natural Resources, Ghana says: "The time for action is now. We will pursue progressive policies with the overarching view to restoring the forest cover of Ghana, thereby contributing to the global effort against climate change."
Justin Adams, Executive Director, Tropical Forest Alliance, says: "No single policy or solution can resolve this. Commodity-driven deforestation must not be treated in isolation – either as a purely environmental issue or a supply-chain problem. Keeping forests standing is linked directly to sustaining rural livelihoods, ensuring food security for a growing global population and supporting economic development. Crucially, the community of action working on this issue must broaden beyond those engaged at the forest frontier and environmental issues to include actors in the food system more broadly, such as farmers, local communities, local businesses and local governments."
There is some evidence that private sector supply-chain strategies are helping to reduce deforestation. For example, Nestlé has assessed that 90% of key ingredients – including palm oil, sugar, soy and meat – are deforestation-free as of last year, and has committed to 100% deforestation-free products by 2025. Magdi Batato, the Executive Vice President and Head of Operations of Nestlé says: "A forest positive future is possible if the private sector collectively moves its focus on achieving a positive impact in the critical landscapes that underpin our food systems, and if we work hand-in-hand with farmers and local communities, and governments to form wider solutions across local, regional and global levels. The benefits are numerous: more resilient communities and livelihoods, more sustainable food systems, and a healthier planet."
While many companies are committing to ambitious efforts in their own supply chains, it is also critical that this is done in conjunction with a broader sector-wide transformation to reduce net deforestation. Landscape-scale or jurisdictional approaches, which promote sustainable practices by rooting them in local governance systems, offer a practical way for both companies and governments to collaborate.
Christine Montenegro McGrath, Vice President and Chief Global Impact and Sustainability, Mondelēz International and Co-Chair, Consumer Goods Forum Forest Positive Coalition of Action says: "Important shifts are taking place – and as we look ahead to the UN Food Systems Summit and COP26 this year – we need to integrate food production as a critical part of the collective action required to meet both the Paris Agreement and goals on biodiversity. This report shows that landscape-scale initiatives provide a crucial piece of that puzzle for businesses who are on the journey to becoming forest-positive."
The Intergovernmental Panel on Climate Change (IPCC) last month provided alarming evidence about the irreversible changes to the climate including for forests, and has also established that climate change is already having an adverse impact on food security and terrestrial ecosystems, with the tropics among the most vulnerable regions in terms of crop yields. This report predicts a shrinking agricultural labour force, posing even further risks for agricultural production.
President of the World Economic Forum Borge Brende says: "This combination of risks from climate change and demographic shifts suggests that the rural development models that have underpinned the expansion of tropical agriculture in the first two decades of the century are coming under increasing pressure from several angles. This underpins the need for a multistakeholder approach to find systemic solutions exemplified by the work of the Tropical Forest Alliance and the FACT Dialogue that will be presenting its findings at COP26 in Glasgow."
Finally, the report points to the need to tackle data gaps that can enhance transparency in supply chains. There have been a number of promising innovations in recent years in improving transparency and data quality, especially the use of satellite imagery. However, despite this progress, gaps remain, including concession boundary maps, trade and export data, distinguishing between tree cover loss and deforestation, spatial data on crop production, incorporating information on time lags (between deforestation and associated production) and improving the rigour by which drivers of deforestation are understood.