Millets prove tasty solution to climate and food security challenges
A renewed focus on boosting the production of millets and highlighting their benefits, is critical to reducing over-reliance on more commonly grown crops, boosting diverse diets, and food security. That's especially true during periods of natural disaster when food becomes scarce, according to Dr Nancy Aburto, an agriculture expert at the Food and Agriculture Organization (FAO).
She spoke to UN News earlier this year, saying that following the UN General Assembly's recent adoption of a resolution proclaiming 2023 as the International Year of Millets in March 2021, efforts are afoot to promote cultivation as a solution to climate and global food security challenges.  
Millets – often called "Nutri-Cereals" due to their high nutritional value – are a group of small-seeded grasses grown mainly in dry zones of Asia and Africa. These include sorghum (or great millet), pearl millet, finger millet, fonio, proso millet, foxtail millet, teff and other smaller varietals.
Estimates show that more than 90 million people in Africa and Asia depend on millets in their diets. Africa accounts for more than 55 percent of global production, followed by Asia with nearly 40 percent, while Europe represents around three percent of the world market.
Population challenge
The world needs to produce more food to feed a rapidly growing global population, which is projected to reach 8.5 billion by 2030, and a staggering 9.7 billion by 2050.
With a deepening climate crisis and aggravating environmental stresses, there is a heightened need for crop diversification by promoting crops suitable for cultivation in the toughest of environments.
Acknowledging the role of millets in responding to nutritional, agrarian and climate challenges, the UN resolution considers the "urgent need to raise awareness of the climate-resilient and nutritional benefits of millets and to advocate for diversified, balanced and healthy diets through the increased sustainable production and consumption of millets."
They are rich in vitamins and minerals, including iron and calcium; are high in protein, fiber, resistant starch, and have a low glycemic index, which can help prevent or manage diabetes.
Good to grow
"Compared to the more commonly known cereals such as wheat, rice or corn, millets are capable of growing under drought conditions, under non-irrigated conditions even in very low rainfall regimes, having a low water footprint", explained Dr. Aburto, deputy director in the nutrition and food systems division of the UN Food and Agriculture Organization.
The International Crops Research Institute for the Semi-Arid Tropics (ICRISAT) based in Hyderabad, India, is a non-profit organization that conducts agricultural research for development. ICRISAT works closely with farmer communities and its partners, including the International Fund for Agriculture Development (IFAD), focusing on millets, among other crops.
ICRISAT Assistant Director General for External Relations, Joanna Kane-Potaka, described millets as a smart food – good for people, the planet, and farmers.
"Millets can help contribute to some of the biggest global challenges in unison – nutrition and health needs, mitigation and adaptation to climate change, poverty of smallholder and marginalized farmers in the dry zones – some of the toughest areas that will take longer to reach the sustainable development goals."
Boosting sustainability
Through offering a reduced dependence on synthetic fertilizers and pesticides, millets cultivation may also help promote a shift towards sustainable agriculture, diversifying crop rotations and avoiding the promotion of mono-cropping systems.
"The high carbon content of the crop residues makes them particularly important for maintaining and increasing soil carbon levels, important for sustainable cropping systems, and, where applicable, for providing forage, at the same time, for livestock," noted Dr. Aburto.
'Food system divide'
Millets are believed to be among the earliest domesticated plants, which have long served as traditional staple crops for millions of farmers, particularly in India, China, and Nigeria.
Notwithstanding the wide range of benefits that millets provide, they have largely been missing from the global food security agenda. In fact, in recent years, their production has gradually declined.
Experts point towards market distortions, a lack of appreciation of the benefits of millets and policies that have favored the production of the so-called Big Three cereals – rice, wheat and maize, resulting in a "Food System Divide".
Joanna Kane-Potaka of ICRISAT, gave the example of India where "during the green revolution, high yielding varieties of rice and wheat were introduced and supported to scale out on a massive scale, to improve food security, while arguably, inadequate attention was paid to nutrition or environmental factors."
The problem is further compounded by changing dietary habits, high transaction costs and the challenges involved in accessing better markets; especially true for Africa.
"Farmers have therefore shifted to more remunerative crops grown to sell for profit and moved away from subsistence agriculture responding to changing consumer preferences and markets inputs," said Dr. Aburto.
Millet comeback
According to Ms. Potaka, helping millets make a comeback is not just popularization of a neglected and underutilized crop but also an effort to achieve the sustainable development goals (SDGs) – mainly SDG 2 (zero hunger), SDG3 (good health and well-being), SDG 12 (sustainable consumption and production), and SDG 13 (climate action).
"It is essential to work on increasing the production and changing of perceptions about them to drive demand with new and modern products," she emphasized.
The current trend can be reversed with government-led policies to support production and consumption of millets, coupled with enhanced consumer awareness of their nutritional and health benefits, said Dr. Aburto.
In parallel, raising investments for research and development and generating opportunities for farmers to secure better connectivity with efficient value chains and markets, would also be crucial.
Dr. Aburto also stressed the vital role of farmers in the conservation and maintenance of genetic diversity of millet through initiatives such as community seedbanks, seed fairs, and farmer networks, with a focus on promoting local millets.
2023: the year of millets
In declaring 2023 the International Year of Millets, the resolution calls on all stakeholders to provide support to "activities aimed at raising awareness of and directing policy attention to the nutritional and health benefits of millet consumption, and their suitability for cultivation under adverse and changing climatic conditions, while also directing policy attention to improving value chain efficiencies."
Building on the experiences gained from past initiatives such as the 2016 International Year of Pulses and the 2021 International Year of Fruits and Vegetables, the UN agriculture agency is working to develop an action plan in partnership with external stakeholders, including farmers and research institutions.
"Actions taken will be aligned and supported via existing initiatives, such as the UN decade of action on Nutrition, 2016-2025 that provides an umbrella for a wide group of actors to work together to address malnutrition and other pressing nutrition issues," Dr. Aburto added.
In line with FAO's vision of a sustainable and food secure world for all, producing more and nutritious food for a growing population without overburdening land resources is a massive global challenge.
In the search for climate resilient solutions, millets could be the crucial link in the sustainable food supply chain.
Deadly flooding, heatwaves in Europe, highlight urgency of climate action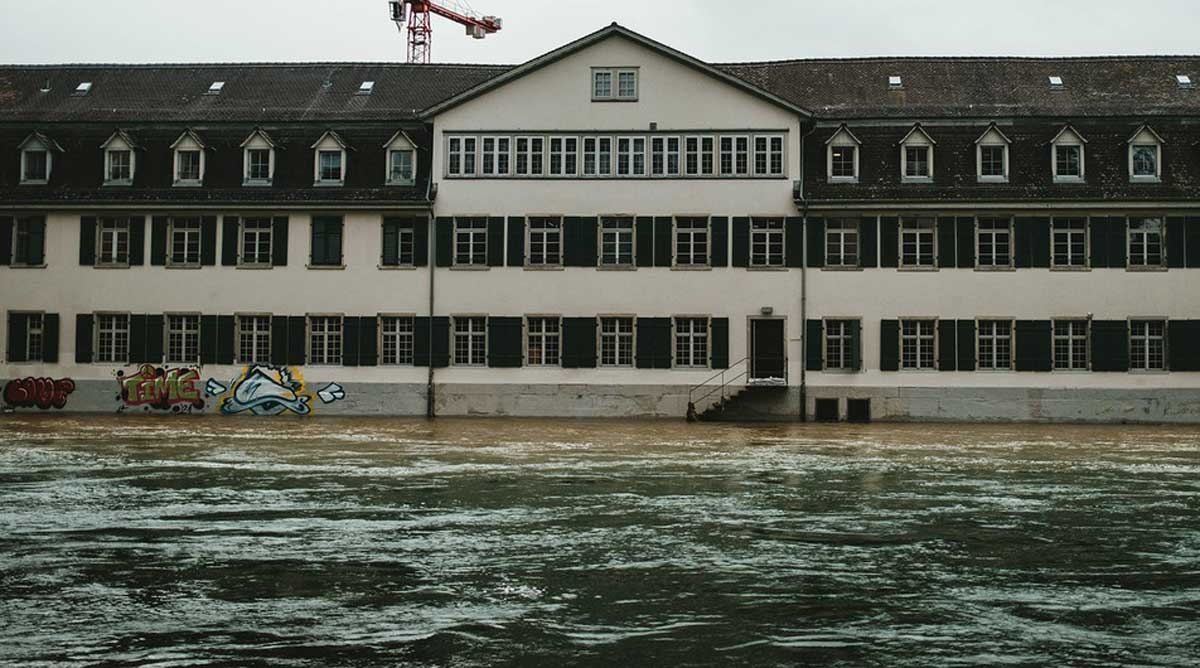 Heavy rainfall that has triggered deadly and catastrophic flooding in several western European countries, is just the latest indicator that all nations need to do more to hold back climate change-induced disasters, the World Meteorological Organization (WMO) said on Friday.
The agency said that countries including Belgium, Germany, Luxembourg and the Netherlands had received up to two months' rain in two days from 14 to 15 July, on ground that was "already near saturation".
Photos taken at the scene of some of the worst water surges and landslides show huge, gaping holes where earth and buildings had stood until mid-week, after media reports pointed to well over 100 confirmed fatalities in Germany and Belgium on Friday morning, with an unknown number still missing across vast areas.
"We've seen images of houses being…swept away, it's really, really devastating", said WMO spokesperson Clare Nullis adding that that the disaster had overwhelmed some of the prevention measures put in place by the affected developed countries.
In a statement issued by his Spokesperson, the UN Secretary-General António Guterres, said he was saddened by the loss of life and destruction of property. "He extends his condolences and solidarity to the families of the victims and to the Governments and people of the affected countries."
The UN chief said the UN stood ready to contribute to ongoing rescue and assistance efforts, if necessary.
"Europe on the whole is prepared, but you know, when you get extreme events, such as what we've seen – two months' worth of rainfall in two days – it's very, very difficult to cope," added Ms. Nullis, before describing scenes of "utter devastation" in Germany's southwestern Rhineland-Palatinate state, which is bordered by France, Belgium and Luxembourg.
Highlighting typical preparedness measures, the WMO official noted In Switzerland's national meteorological service, MeteoSwiss, had a smartphone application which regularly issued alerts about critical high-water levels.
The highest flood warning is in place at popular tourist and camping locations including lakes Biel, Thun and the Vierwaldstattersee, with alerts also in place for Lake Brienz, the Rhine near Basel, and Lake Zurich.
Dry and hot up north
In contrast to the wet conditions, parts of Scandinavia continue to endure scorching temperatures, while smoke plumes from Siberia have affected air quality across the international dateline in Alaska. Unprecedented heat in western north America has also triggered devastating wildfires in recent weeks.
Among the Scandinavian countries enduring a lasting heatwave, the southern Finnish town of Kouvola Anjala, has seen 27 consecutive days with temperatures above 25C. "This is Finland, you know, it's not Spain, it's not north Africa,", Ms. Nullis emphasised to journalists in Geneva.
"Certainly, when you see the images we've seen in Germany, Belgium and the Netherlands this week it's shocking, but under climate change scenarios, we are going to see more extreme events in particular extreme heat," the WMO official added.
Troubled waters
Concerns persist about rising sea temperatures in high northern latitudes, too, Ms. Nullis said, describing the Gulf of Finland in the Baltic Sea at a "record" high, "up to 26.6C on 14 July", making it the warmest recorded water temperature since records began some 20 years ago.
Echoing a call by UN Secretary-General António Guterres to all countries to do more to avoid a climate catastrophe linked to rising emissions and temperatures, Ms. Nullis urged action, ahead of this year's UN climate conference, known as COP26, in Glasgow, in November.
South Africa Invests in Biodiversity to Promote Rural Development and Conservation
South Africa is stepping up investment for its wildlife and biodiversity sectors thanks to a grant of $8.9 million from the Global Environment Facility (GEF). The Catalyzing Financing and Capacity for the Biodiversity Economy Around Protected Areas Project aims to enhance South Africa's stewardship of its rich biodiversity and expand the benefits of protected areas for local communities. It will also help address high unemployment and limited livelihoods options in and around protected areas as well as inequality in rural economies.
The project supports South Africa's efforts to foster the unrealized potential of its wildlife and biodiversity sectors as drivers for economic growth, including through expanding conservation areas and mitigating threats to protected areas and conservation objectives.
It puts into action South Africa's biodiversity economy node concept, which identifies certain areas within the country as containing both high-value biodiversity and opportunities for economic development. The project will target activities in three biodiversity economy nodes: (i) the Greater Addo to Amathole node in the Eastern Cape Province, (ii) the Greater Kruger-Limpopo node in Limpopo Province, and (iii) the Greater-iSimangaliso node in KwaZulu-Natal Province.
"The biodiversity economy is central to South Africa's tourism industry and building the resilience of communities to climate change. Empowering communities to invest in the biodiversity economy will create jobs, promote biodiversity stewardship and stimulate rural development in a climate-smart way," said Marie Françoise Marie Nelly, World Bank Country Director for South Africa, Botswana, Eswatini, Lesotho, and Namibia.
Project activities include providing training, mentorship, and capital to micro, small, and medium enterprises (MSMEs); expanding the area of land under protected status through South Africa's land stewardship program; and facilitating knowledge exchange to support expansion of the biodiversity economy across the country based on lessons learned from the three nodes.
The project is aligned with South Africa's National Development Plan 2030 and its National Biodiversity Strategy and Action Plan 2015-2025, both of which identify the wildlife economy as an important sector for job creation and economic growth. It also supports South Africa's climate change objectives and Nationally Determined Contribution to the Paris Climate Agreement. The project's focus on inclusive job creation and economic growth through the development of MSMEs, integrated value chains, and entrepreneurship is also fully aligned with a draft World Bank Group Country Partnership Framework for South Africa.
About the Global Environment Facility
The Global Environment Facility (GEF) was established 30 years ago on the eve of the Rio Earth Summit to tackle our planet's most pressing environmental problems. Since then, it has provided more than $21.5 billion in grants and mobilized an additional $117 billion in co-financing for more than 5,000 projects and programs. The GEF is the largest multilateral trust fund focused on enabling developing countries to invest in nature and supports the implementation of major international environmental conventions including on biodiversity, climate change, chemicals, and desertification. It brings together 184 member governments in addition to civil society, international organization, and private sector partners. Through its Small Grants Programme, the GEF has provided support to more than 25,000 civil society and community initiatives in 135 countries.
Time running out for countries on climate crisis front line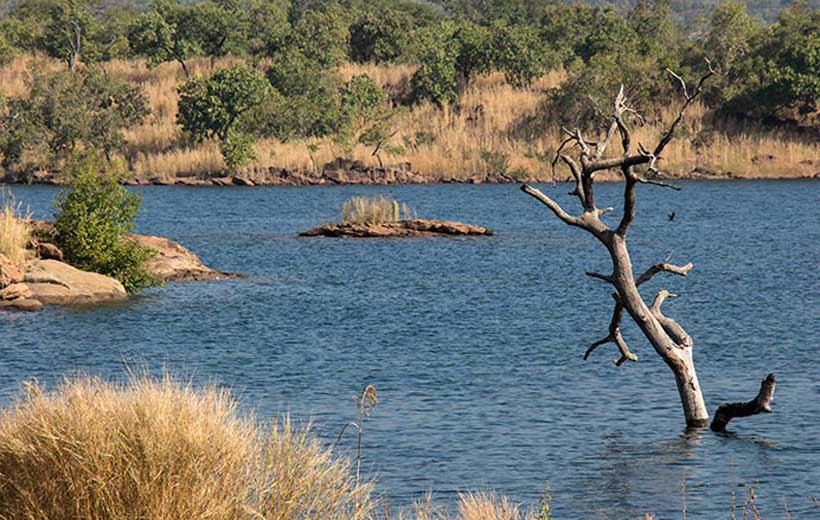 The world's running out of time to limit global temperature rise to below two degrees Celsius, a matter of life or death for climate vulnerable countries on the front line of the crisis, the UN Secretary General reiterated on Thursday.
Speaking to the first Climate Vulnerable Finance Summit of 48 nations systemically exposed to climate related disasters, António Guterres said they needed reassurance that financial and technical support will be forthcoming.
"To rebuild trust, developed countries must clarify now, how they will effectively deliver $100 billion dollars in climate finance annually to the developing world, as was promised over a decade ago", he said.
The UN chief said that to get the "world back on its feet", restore cooperation between governments and recover from the pandemic in a climate resilient way, the most vulnerable countries had to be properly supported.
Risk of calamity
Mr. Guterres asked for a clear plan to reach established climate finance goals by 2025, something he promised to emphasize to the G20 finance ministers at their upcoming meeting this week.
He added that the development finance institutions play a big role supporting countries in the short-term, and they will either facilitate low carbon, climate-resilient recovery, or it will entrench them in high carbon, business-as-usual, fossil fuel-intensive investments. "We cannot let this happen", he said.
The Secretary-General reminded that the climate impacts we are seeing today – currently at 1.2 degrees above pre-industrial levels – give the world a glimpse of what lies ahead: prolonged droughts, extreme and intensified weather events and 'horrific flooding'.
"Science has long warned that we need to limit temperature rise to 1.5 degrees. Beyond that, we risk calamity… Limiting global temperature rise is a matter of survival for climate vulnerable countries", he emphasized.
More adaptation
The UN chief highlighted that only 21% of the climate finance goes towards adaptation and resilience, and there should be a balanced allocation for both adaptation and mitigation.
Current adaptation costs for developing countries are $70 billion dollars a year, and this could rise to as much as $300 billion dollars a year by 2030, he warned.
"I am calling for 50 percent of climate finance globally from developed countries and multilateral development banks to be allocated to adaptation and resilience in developing countries. And we must make access to climate finance easier and faster".
Invest to save thousands of lives: WMO report
The UN chief also welcomed on Thursday a new report from the World Meteorological Organization (WMO) which reveals that an estimated 23,000 lives per year could be saved – with potential benefits of at least $162 billion per year – through improving weather forecasts, early warning systems, and climate information, known as hydromet.
In a video message to mark the publication of the first Hydromet Gap Report,, the Secretary-General said that these services were essential for building resilience in the face of climate change.
Mr. Guterres called once more for a breakthrough on adaptation and resilience in 2021, with significant increases in the volume and predictability of adaptation finance.
He noted that Small Island Developing States and Least Developed Countries where large gaps remain in basic weather data, would benefit the most.
"These affect the quality of forecasts everywhere, particularly in the critical weeks and days when anticipatory actions are most needed", he said.
According to WMO, investments in multi-hazard early warning systems create benefits worth at least ten times their costs and are vital to building resilience to extreme weather.
Currently, only 40 percent of countries have effective warning systems in place.