Millets prove tasty solution to climate and food security challenges
A renewed focus on boosting the production of millets and highlighting their benefits, is critical to reducing over-reliance on more commonly grown crops, boosting diverse diets, and food security. That's especially true during periods of natural disaster when food becomes scarce, according to Dr Nancy Aburto, an agriculture expert at the Food and Agriculture Organization (FAO).
She spoke to UN News earlier this year, saying that following the UN General Assembly's recent adoption of a resolution proclaiming 2023 as the International Year of Millets in March 2021, efforts are afoot to promote cultivation as a solution to climate and global food security challenges.  
Millets – often called "Nutri-Cereals" due to their high nutritional value – are a group of small-seeded grasses grown mainly in dry zones of Asia and Africa. These include sorghum (or great millet), pearl millet, finger millet, fonio, proso millet, foxtail millet, teff and other smaller varietals.
Estimates show that more than 90 million people in Africa and Asia depend on millets in their diets. Africa accounts for more than 55 percent of global production, followed by Asia with nearly 40 percent, while Europe represents around three percent of the world market.
Population challenge
The world needs to produce more food to feed a rapidly growing global population, which is projected to reach 8.5 billion by 2030, and a staggering 9.7 billion by 2050.
With a deepening climate crisis and aggravating environmental stresses, there is a heightened need for crop diversification by promoting crops suitable for cultivation in the toughest of environments.
Acknowledging the role of millets in responding to nutritional, agrarian and climate challenges, the UN resolution considers the "urgent need to raise awareness of the climate-resilient and nutritional benefits of millets and to advocate for diversified, balanced and healthy diets through the increased sustainable production and consumption of millets."
They are rich in vitamins and minerals, including iron and calcium; are high in protein, fiber, resistant starch, and have a low glycemic index, which can help prevent or manage diabetes.
Good to grow
"Compared to the more commonly known cereals such as wheat, rice or corn, millets are capable of growing under drought conditions, under non-irrigated conditions even in very low rainfall regimes, having a low water footprint", explained Dr. Aburto, deputy director in the nutrition and food systems division of the UN Food and Agriculture Organization.
The International Crops Research Institute for the Semi-Arid Tropics (ICRISAT) based in Hyderabad, India, is a non-profit organization that conducts agricultural research for development. ICRISAT works closely with farmer communities and its partners, including the International Fund for Agriculture Development (IFAD), focusing on millets, among other crops.
ICRISAT Assistant Director General for External Relations, Joanna Kane-Potaka, described millets as a smart food – good for people, the planet, and farmers.
"Millets can help contribute to some of the biggest global challenges in unison – nutrition and health needs, mitigation and adaptation to climate change, poverty of smallholder and marginalized farmers in the dry zones – some of the toughest areas that will take longer to reach the sustainable development goals."
Boosting sustainability
Through offering a reduced dependence on synthetic fertilizers and pesticides, millets cultivation may also help promote a shift towards sustainable agriculture, diversifying crop rotations and avoiding the promotion of mono-cropping systems.
"The high carbon content of the crop residues makes them particularly important for maintaining and increasing soil carbon levels, important for sustainable cropping systems, and, where applicable, for providing forage, at the same time, for livestock," noted Dr. Aburto.
'Food system divide'
Millets are believed to be among the earliest domesticated plants, which have long served as traditional staple crops for millions of farmers, particularly in India, China, and Nigeria.
Notwithstanding the wide range of benefits that millets provide, they have largely been missing from the global food security agenda. In fact, in recent years, their production has gradually declined.
Experts point towards market distortions, a lack of appreciation of the benefits of millets and policies that have favored the production of the so-called Big Three cereals – rice, wheat and maize, resulting in a "Food System Divide".
Joanna Kane-Potaka of ICRISAT, gave the example of India where "during the green revolution, high yielding varieties of rice and wheat were introduced and supported to scale out on a massive scale, to improve food security, while arguably, inadequate attention was paid to nutrition or environmental factors."
The problem is further compounded by changing dietary habits, high transaction costs and the challenges involved in accessing better markets; especially true for Africa.
"Farmers have therefore shifted to more remunerative crops grown to sell for profit and moved away from subsistence agriculture responding to changing consumer preferences and markets inputs," said Dr. Aburto.
Millet comeback
According to Ms. Potaka, helping millets make a comeback is not just popularization of a neglected and underutilized crop but also an effort to achieve the sustainable development goals (SDGs) – mainly SDG 2 (zero hunger), SDG3 (good health and well-being), SDG 12 (sustainable consumption and production), and SDG 13 (climate action).
"It is essential to work on increasing the production and changing of perceptions about them to drive demand with new and modern products," she emphasized.
The current trend can be reversed with government-led policies to support production and consumption of millets, coupled with enhanced consumer awareness of their nutritional and health benefits, said Dr. Aburto.
In parallel, raising investments for research and development and generating opportunities for farmers to secure better connectivity with efficient value chains and markets, would also be crucial.
Dr. Aburto also stressed the vital role of farmers in the conservation and maintenance of genetic diversity of millet through initiatives such as community seedbanks, seed fairs, and farmer networks, with a focus on promoting local millets.
2023: the year of millets
In declaring 2023 the International Year of Millets, the resolution calls on all stakeholders to provide support to "activities aimed at raising awareness of and directing policy attention to the nutritional and health benefits of millet consumption, and their suitability for cultivation under adverse and changing climatic conditions, while also directing policy attention to improving value chain efficiencies."
Building on the experiences gained from past initiatives such as the 2016 International Year of Pulses and the 2021 International Year of Fruits and Vegetables, the UN agriculture agency is working to develop an action plan in partnership with external stakeholders, including farmers and research institutions.
"Actions taken will be aligned and supported via existing initiatives, such as the UN decade of action on Nutrition, 2016-2025 that provides an umbrella for a wide group of actors to work together to address malnutrition and other pressing nutrition issues," Dr. Aburto added.
In line with FAO's vision of a sustainable and food secure world for all, producing more and nutritious food for a growing population without overburdening land resources is a massive global challenge.
In the search for climate resilient solutions, millets could be the crucial link in the sustainable food supply chain.
CEOs to G7 and World Leaders: Support "Bold" Net-Zero Commitments
Over 70 CEOs said they stand ready to work with public sector leaders around the world to reduce emissions. Members of the Alliance of CEO Climate Leaders signed an Open Letter championing public-private cooperation ahead of the G7 summit in order to supercharge net-zero commitments, polices and actions.
The signatories are looking for governments to accelerate the transition to net-zero before COP26 in order to accelerate even more action from the private sector. The letter emphasizes public-private collaboration as vital and welcomes transformative policy change.
"It is an important and significant move for this many CEOs to put their names forward for deeper collective collaboration," said Dominic Waughray, Managing Director, World Economic Forum. "It sends a clear signal to policy-makers that many global business leaders are ready to make the transition to a net-zero future. As we move towards COP26, public-private collaboration will be key to unlocking investment, setting more ambitious targets to reduce emissions, and turning this ambition into action."
The Alliance of CEO Climate Leaders is the only CEO-led community open to all companies worldwide that want to make clear commitments and work to transition to net-zero. Members believe the private sector has a responsibility to actively engage in global efforts to reduce greenhouse gas emissions and to help lead the global transition to a low-carbon, climate-resilient economy. The World Economic Forum hosts the alliance.
The full text of the Open Letter and the list of signatories can be found here on the here on the Forum's Agenda news site.
Recreate, Re-imagine, Restore!
Leaders in global politics, science, communities, religion and culture joined hands today to officially kick off the UN Decade on Ecosystem Restoration – a rallying call for the protection and revival of millions of hectares of ecosystems all around the world for the benefit of people and nature.
Led by the UN Environment Programme (UNEP) and the Food and Agriculture Organization of the UN (FAO), the Decade on Restoration – which runs from 2021 to 2030 – was proclaimed by the United Nations General Assembly in a 2019 resolution.
The launch took the form of a high-level virtual gala with the participation, alongside the heads of UNEP and FAO and UN Secretary-General António Guterres, of Imran Khan, the Prime Minister of Pakistan, which hosts World Environment Day on 5 June this year; Pope Francis; Félix-Antoine Tshisekedi Tshilombo, President of the Democratic Republic of Congo and Chair of the African Union; German Chancellor Angela Merkel; and Prime Minister of Barbados, Mia Mottley. Among the global figures who spoke were UN Messenger of Peace Jane Goodall and other goodwill ambassadors, advocates, youth representatives, scientists and CEOs.
"By restoring ecosystems, we can drive a transformation that will contribute to the achievement of all the Sustainable Development Goals. The task is monumental. We need to replant and protect our forests. We need to clean up our rivers and seas. And we need to green our cities," the UN Secretary-General said in his message. "Accomplishing these things will not only safeguard the planet's resources. It will create millions of new jobs by 2030, generate returns of over $7 trillion dollars every year and help eliminate poverty and hunger."
The FAO Director-General QU Dongyu, noting that the increasing pressure on the world's natural resources is affecting the well-being of 40 percent of the global population, called for a change of mindset.
"Business as usual is not an option!" he underscored. "We need to prevent, halt and reverse the degradation of ecosystems worldwide, including our farmlands and forests; our rivers and oceans. More efficient, inclusive, resilient and sustainable agri-food systems can help restore ecosystems and safeguard sustainable food production, leaving no one behind," he added.
"We must use this moment in history to launch a massive global movement to save our terrestrial and marine ecosystems even as we continue to decarbonize. Everyone has a 'to-do' here," said UNEP Executive Director Inger Andersen. "Governments must ensure COVID-19 stimulus packages contribute to a sustainable and equitable recovery from the pandemic. Businesses and the financial sector must reform operations and financial flows so that they restore the natural world. And as individuals and consumers, it is time rethink choices, demand deforestation-free products and vote for sustainability in the polling booths."
"Restoring the nature we have damaged means, in the first place, restoring ourselves," said Pope Francis in a video message relayed by Cardinal Pietro Parolin, Secretary of State. "We welcome this United Nations Decade on Ecosystem Restoration, let us be compassionate, creative and courageous. May we take our proper place as a 'Restoration Generation.'"
The Decade aims to inspire and support governments, multilateral organizations, civil society, private sector companies, youth, women's groups, indigenous peoples, farmers, local communities and individuals globally, to collaborate, develop and catalyse restoration initiatives across the world. The effort will involve a raft of activities. They range from redirecting fiscal incentives and financial flows to promote restoration to undertaking research on restoration in terrestrial and marine environments, building the technical capacity of restoration practitioners globally and monitoring global progress on restoration.
The Decade aims to mobilize hundreds of millions of people to restore nature and foster a global restoration culture in which restoration initiatives are scaled up across the planet.
"The world has no choice but to go on a nature positive pathway which will not only boost the economy but also protect the environment," said Imran Khan, Prime Minister of Pakistan, whose country in 2019 embarked on an ambitious plan to plant 10 billion trees.
Welcoming the launch of the UN Decade, Felix-Antoine Tshisekedi Tshilombo, President of the Democratic Republic of Congo and Chair of the African Union, noted that the African continent had made multiple commitments through several regional Declarations, pledges, Calls to Action and pilot activities, but there was a need to mobilize the necessary resources and expertise to lead large-scale implementation.
"The restoration of terrestrial, marine and freshwater ecosystems should be undertaken in such a way as to avoid creating land conflicts or conflicts of use," he added. "It must therefore be part of visionary spatial planning processes that take into account inter-sectoral trade-offs, respecting land and resource tenure rights of local communities and other vulnerable social groups."
In her message, German Chancellor Angela Merkel said: "We have to do more to protect and restore natural habitats – and we have to do it now, not some time in the future."
"We have to ensure now that forests, which we need not least to regulate our climate, are protected and replenished," she added.
The Chancellor also announced that Germany would be the first country to provide funding – 14 million Euro – to the Multi-Partner Trust Fund for the Decade on Ecosystem Restoration.
The launch of the Decade on Ecosystem Restoration today leads into World Environment Day on 5 June, the United Nations' flagship day for promoting worldwide awareness and action for the environment. Held under the theme of ecosystem restoration, this year's World Environment Day is hosted by Pakistan, which will mark the day and the start of the UN Decade with an event taking place in Islamabad and officiated by Prime Minister Imran Khan with the participation from a host of dignitaries from around the world including UNEP Executive Director Inger Andersen and senior officials from FAO, UN-Habitat and UNDP, as well as senior officials from countries including Germany and Saudi Arabia.
World Environment Day boosts growing global movement to restore damaged ecosystems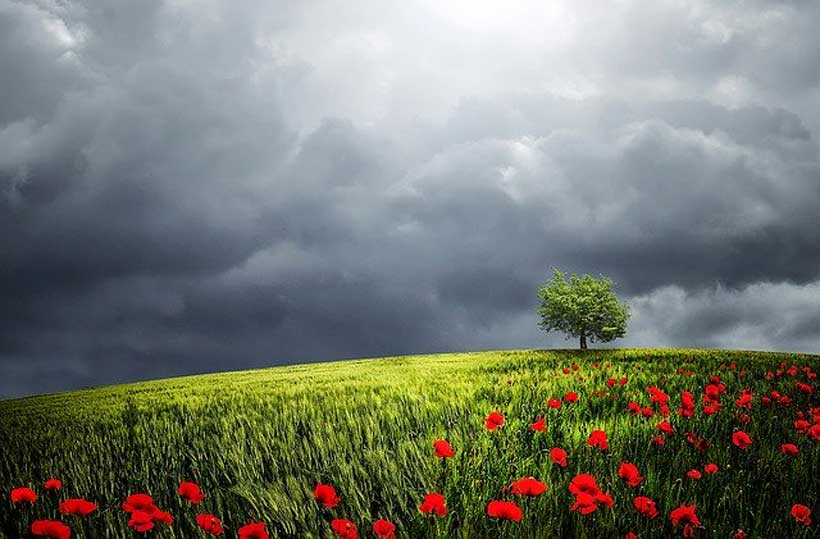 Individuals, communities, civil society, businesses and governments around the world today marked World Environment Day – with official celebrations held in Islamabad – by making commitments and calling for action to restore millions of hectares of ecosystems all around the world for the benefit of people and nature.
Hosted by Pakistan in partnership with the UN Environment Programme (UNEP), this year's World Environment Day served as the formal launch of the UN Decade on Ecosystem Restoration (2021-2030). Led by Pakistan's Prime Minister Imran Khan, speakers at the event – including British Prime Minister Boris Johnson, China's President Xi Jinping, UN Secretary-General António Guterres, heads of UN agencies and government ministers – stressed the importance of restoration in global efforts to mitigate climate change and promote sustainable development.
"The degradation of the natural world is already undermining the well-being of 3.2 billion people – or 40 per cent of humanity. Luckily, the Earth is resilient. But she needs our help. We still have time to reverse the damage we have done," the UN Secretary-General said. "That is why, on this World Environment Day, we are launching the United Nations Decade on Ecosystem Restoration. This global movement will bring together governments, businesses, civil society and private citizens in an unprecedented effort to heal the Earth. By restoring ecosystems, we can drive a transformation that will contribute to the achievement of all the Sustainable Development Goals."
The UN Decade aims to inspire and support governments, UN agencies, civil society, private sector companies, youth, women's groups, indigenous peoples, farmers, local communities and individuals globally, to collaborate, develop and catalyse restoration initiatives across the world. The Decade aims to mobilize hundreds of millions of people to restore nature and foster a global restoration culture in which restoration initiatives are scaled up across the planet.
"This is an opportunity for the world – these next 10 years, the world has to correct its course. It's a clash between our greed on the one side and humanity on the other; there needs to be a balance between the two," said Prime Minister Khan. "When this balance is disturbed and consumerism, consumption and greed reach such a level, this always leads to disastrous consequences for humanity."
"If we don't care for our environment, and our ecosystems, it will have severe consequences for the humanity and we will have to pay a big price for this," he added.
Pakistan has embarked on an ambitious effort to expand and restore its forests as part of its 10 billion-tree drive, recently planting its billionth tree; the country has also pledged to restore about 1 million hectares of degraded lands across the country by 2023 as part of the Bonn Challenge. In addition, Pakistan recently launched its first green bond, seeking $500 million for environmentally friendly projects to enhance the clean energy share in the country's power sector.
"Restoring ecosystems is a remarkable solution. It slows climate change, brings back lost biodiversity, creates productive land for agriculture, provides jobs and restores nature's buffers against zoonotic diseases and pandemics," said Inger Andersen, Executive Director of UNEP.
"If we work hard in four areas – to get finance flows in tune with nature; to protect those that manage land; to make our cities green; and to restore the blue planet – we will heal nature and make everybody's lives better," she added.
Other major commitments announced around World Environment Day and the UN Decade include over £8 million in new funding from the UK to protect rare wildlife and vulnerable habitats across the globe; a 8.5 million Euro commitment by Dove and Conservation International to protect and restore 20,000 hectares of forest – the equivalent of 3 million trees – in North Sumatra, Indonesia; a pledge by E.ON, Europe's largest operator of energy distribution networks, to create biotopes under 13,000 kilometers of high-voltage lines in forest areas; 3 million Euro from Finland to support the launch of, and regional action in developing countries under the UN Decade, and an announcement by Germany that it would be the first country to provide funding – 14 million Euro – to the Multi-Partner Trust Fund for the Decade on Ecosystem Restoration.
Away from Islamabad, World Environment Day events and initiatives took place across the world, including a virtual concert featuring Patti Smith, the Dave Matthews Band, Michael Stipe and other international artists; the world premiere of Is It Too Much to Ask, a song by DJ Don Diablo for #GenerationRestoration; a virtual Ecosystem Restoration Classroom, a new initiative to take young South African learners – and others – on a journey across three unique landscapes threatened by human development; fireside chats with youth organisations and more.
In collaboration with TikTok, UNEP also challenged users on the content platform to share their ecosystem restoration action using the #GenerationRestoration hashtag. Videos with the hashtag have been viewed over 40 million times, with contributions from influencers including UNEP Goodwill Ambassadors Alex Rendell and Antoinette Taus.
UNEP Goodwill Ambassadors Gisele Bündchen, Formula E driver Lucas De Grassi and Dia Mirza also lent their support to the Day on social media, while young artists such as US poet Jordan Sanchez and Indian sand artist Sudarsan Pattnaik also created imaginative pieces to highlight the urgent need for restoration.