For more than seven decades Russia, China and Iran have successfully denied being reduced to becoming the US vassalage. During the US-Soviet Union Cold War years, the geostrategic coming together of Washington and Beijing isolated and weakened Moscow. However, under the prevailing new Cold War conditions the US must induct the "barbarians" into neoliberal global financialization orbit. Or else, the recent Blinken-Lavrov smiling images from Reykjavik may just end up as only good optics and to Beijing's great relief.
***
On May 20, the Moscow Times website carried one photograph and one news headline, both must have caused huge anxiety if not concern among Beijing's foreign ministry mandarins responsible for China-Russia relations. While the headline read as "US, Russia seek to ease tensions in first meeting under Biden," the accompanying picture of the two countries' foreign minister was perhaps the best 'smiling' image since the Obama days, to say the least. The MT further quoted the Russian foreign minister as saying, perhaps causing more discomfort in Beijing, that he was ready to "plough through the rubble left behind by previous US administration." The next day, Russia Today television news website rt.com in an op-ed commented: "Despite recent rock-bottom relations and growing tensions, Russia is willing to end hostilities and strive for better relations with the West, its top diplomat Lavrov announced after meeting with his US counterpart."
Strangely, or perhaps expectedly, China's usually "bellicose" foreign ministry spokespersons maintained uncharacteristic low tone on the issue. Likewise, Beijing's generally proactive strategic and security affairs commentariat too was found wanting and hiding. However, it is quite obvious to anyone who closely follows Beijing's statements and actions, what is concealed behind the "indifferent" pretense are "disbelief" and "worries" caused by the sudden Biden administration "expediency" to "bear hug" Russia and Putin. Did China's IR experts and specialists on the US-Russia relations err by failing to gauge Biden's initiative to reset US-Russia ties? Perhaps yes. Or is it that Beijing took it for granted Biden's "America is back" diplomacy is only aimed at winning back the US allies? Maybe true.
Biden alone cannot stop China
Last Friday, China's widely read and influential online platform specializing in international politics and diplomacy, huayuzhiku.com, carried an exclusive commentary entitled "US hand-shake with Russia aimed at Beijing." The commentary observed: "Under Trump presidency, American diplomacy was regarded by the world as 'unreliable' and 'unpredictable.' Since the change of guard in the White House this January, Biden administration has been vigorously amending Trumpian foreign policy by trying to win over traditional allies and declared 'America is back.' In its treatment of Russia, it seems Biden is continuing to endure the previous administration's legacy. It is not difficult for anyone to see the Trumpian ghost guiding the White House." (Emphasis added)
It is indeed puzzling as quick Google search on the internet did not show up in the top ten pages a single news story on the two foreign ministers' meeting from the English language media outlets in the PRC. Every other Asian news channel or media website reported the important event but not the Xinhua or CGTN or China Daily or not even the Global Times. Though not surprisingly, a week prior to the Reykjavik tête-à-tête, China's English and Mandarin language media extensively reported the scheduled meeting along with editorial comments. On May 13, China's official Xinhua news agency carried a report headlined "Lavrov, Blinken discuss upcoming Russia-US summit over phone." The next day, global.chinadaily.com.cn published a similar report filed by its Moscow correspondent highlighting that the proposed foreign minister's meeting was being held "amid the biggest crisis in ties between Russia and the United States in years."
Chinese Media underreports Reykjavik Meet
On the other hand, the semi-official media in China, especially in Chinese and English languages, has published op-ed articles and commentaries following the Reykjavik meeting between Lavrov and Blinken. The English language Shanghai Daily was the first to report the Lavrov-Blinken meeting held at the famous Harpa Concert Hall in the Iceland capital. The newspaper showed conspicuous urgency and without waiting for China's official media went ahead and relied on foreign news agencies' reports. But in contrast with the positive sounding Russian and global media headlines, Shanghai Daily was quite circumspect in its title: "Lavrov, Blinken spar politely in their first face-to-face meeting."
Within twenty-four hours of the meeting, an opinion piece on the haiwainet.cn website, which essentially caters to the Mandarin speakers in North America and is an important arm of the party's official newspaper Renmin Ribao or People's Daily, described the meeting as the result of "temptation to meet" on both sides. Lavrov-Blinken met in order to "confirm to each other to carry on with their mutual friction short of a full-scale fighting in the face of hosts of hostilities and contradictions," the website stated. The website further cited Li Yonghui, a senior researcher with the Centre for Russian, Eastern Europe and Eurasian Studies of Beijing-based China Academy of Social Sciences as saying "Given many deep-rooted contradictions and complexities between the two countries, there is not much room for a turnaround in the Russia-US relations."
Interestingly, while most Chinese commentaries focused on highlighting the outstanding issues between the two countries, there have been few and far between writings so far which look at the implications for China should the Reykjavik meeting become a thaw in the frozen ties between Washington and Moscow. A key element absent in the Chinese op-ed columns so far has been "no reaction" on the timing and on the venue for the Reykjavik diplomatic rendezvous between the two foreign ministers. As according to Nikolas K. Gvosdev, a senior fellow at the Foreign Policy Research Institute, "the Arctic is one of the few remaining issues where Washington and Moscow do tend collaborate and share interest in beating back any efforts by states like China to insist that a category of 'near-Arctic' states should also have a say in the regional infrastructure of governance."
Biden Eager to Meet Putin: Deal within Deal
Now, as already mentioned, since the state-controlled mainstream media in China has been "censored" from commenting on the Reykjavik meet, a few select party-backed "leftist" and the state-sponsored foreign policy online platforms have more than revealed the mood in Beijing on the possible implications of the two foreign ministers' in-person elbow bumping each other. Based on the commentaries, the early reactions in Beijing may be broadly summed up as follows: first, temporary breathing space. Some commentators see the sudden US move to "kiss and make up" with Moscow a temporary step in order to铺垫 Pūdiàn (literally meaning to "make bed") for Biden-Putin meeting scheduled to be held in Geneva next month.
The second reason is the quick short-term diplomatic gain. Following the confirmation last Monday both in Washington and in Moscow that the maiden in-person Biden-Putin summit will be held during Biden's first foreign trip to Europe as president, several opinion write ups referred back to the Biden-Putin first post-inauguration telephone call held in mid-April, in which Biden reportedly expressed his desire for an early meeting with the Russian counterpart. It is pertinent to recall that the Chinese commentators did not miss to notice that Biden had proposed to meet with Putin amid heavy Russian military building up at the Ukrainian border. At least one Chinese scholar also pointed out Biden was in tearing hurry to meet Putin and "hinted that resolution of the continuing differences between the two military superpowers is not a prerequisite for the summit."
Third, last but not least, deal within deal. An unsigned commentary on the Xinhua news agency blog last Wednesday, entitled "Shocking how for petty gains Biden can't wait meeting Putin" claimed to have deconstructed the raison d'être for why Biden is eager to meet Putin. Referring to the secretary of state Antony Blinken's May 19 announcement of lifting of sanctions on the companies involved in the Nord Stream 2 gas pipeline project, the commentary termed it as the first of the two deals towards realizing the goal of a summit meeting with Putin. Five days later, the meeting in Geneva between the NSA Jake Sullivan and his Russian counterpart Nikolai Patrushev was described by the Xinhua blog post as specifically called to strike a deal for the early Biden-Putin summit.
Biden will do anything to not let China 'ride the tiger'
To conclude, it is beyond doubt Beijing is convinced China is the reason Washington is more than desperate to "humor" Putin. Since taking office Biden and his foreign policy team has been relentlessly subjecting China under mounting pressure to "give in" but in vain as China continues 骑虎难下 Qíhǔnánxià or in English "to ride the tiger." Explaining further, a Chinese scholar said: "Maybe, the Biden administration is softening its policy towards Russia. This is because in recent years the focus of US foreign policy has been shifting from Europe and the Middle East towards Indo-Pacific. There the main target is not Russia but China. In order to defeat China, Biden coerced and lured Western allies to join together. However, due to the difficult situation of fighting China and Russia on the two fronts, it is showing unsustainable fatigue. Besides, the EU too is unwilling to get involved against both Russia and China at the same time." Just like Beijing miserably failed in concealing its worries with regards to the recent US success in forging together Quad alliance, the Chinese experts must be in a quandary and under great pressure in telling the party leadership to relax even as reports from Moscow suggest Putin is equally eager, if not more, in shaking hands with Biden instead of a mere elbow bump!
Review of indo pacific strategy of the United States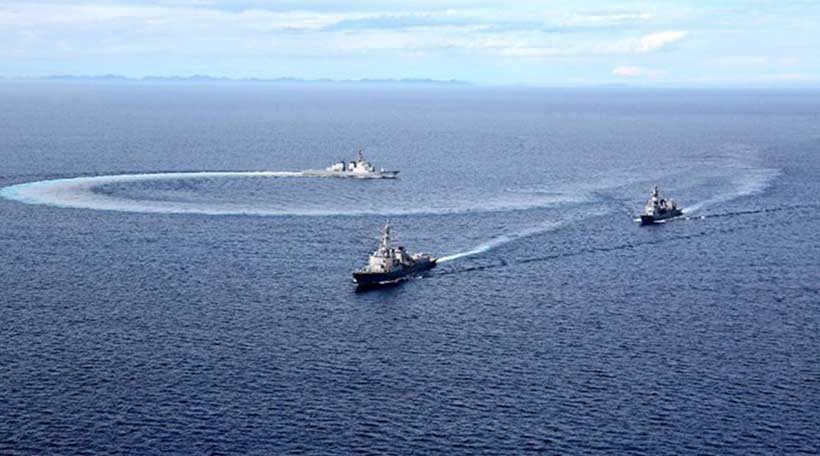 President Biden strategy is based on, "Free and open indo pacific enduring and flourishing world ahead."-President Biden statement on QUAD summit on September 24,2021
Indo pacific is the home of the United states so they have really acute policies in this region. The united states have announced the Indo pacific strategy and the role of US in the coming 21st century for the betterment of the indo pacific and its stability and how can they work for this region and how they can utilize this region for the better cause of the world. The united states alliances system has deeply helped the world and they have tried their best to support and spread the agenda of the liberalism regarding open market, free and openness, connectedness, prosperity of the world, security of the world with respect to traditional and nontraditional security dynamics of the world which includes climate green security and they also tend to reflect on the post pandemic world order.
Since the united states is in the indo pacific region itself. This region geographically touches its coast from pacific to Indian coast and economically is the emerging yet emerged dominating hub of 2/3rd economy of the world and seven major militaries of the world. It also owns and supports $900 billion foreign direct investments and even it supports 300 million jobs by US. For US this regions stability is really crucial and important. Any damage to this region is considered as a threat to US itself and for US the stability of this region is really crucial and important as this region provide opportunities and making it a hegemon of the world and also thus increases risks for US either. This region got more important to US after world war2 and after end of the cold war and even in during presidency of president George Bush and also in the trumps era and also in the presidency of the president Biden.
Since president Biden is focused to invest more in every corner of the world keeping it engaged and integrated focusing from the northeast Asia to southeast Asia and from north to south including indo pacific. Since he stated that,
"We will focus in every corner of the region, from northeast Asia to southeast Asia including south Asia to Oceania and pacific islands."
this defines the importance and utility of this region to the US.
Indo pacific strategy is based on 5 principles that motivates US to work on. These are The indo pacific strategy Is based on:
Free and open indo pacific.
Building connections in the region and beyond.
Prosperity of the indo pacific region
Security of indo pacific region
Building regional resilience in the 21st century
Advance a free and open indo pacific:
It is in the vital interests of the us to advance a free and open indo pacific region and they are working to advance this home region where government can make their own choices and become consistent under the obligation of international law. They are working hard to enforce democratic type of government in this region and enforcing democratic institutions and establishing a vibrant civil society and press free society. They are also trying hard to expose corruptions and drive reforms. They are also trying hard to make the regions skies and seas according to international law and are trying hard to achieve major advance technologies like cyber space and internet.
Build connections within and beyond region:
It is believed that free and open indo pacific can be achieved only if we build connections within and beyond the indo pacific region through economy, trade and organizations and institutions etc. since US is making adaptability through alliance system and through trade. Well US is looking forward to deepen its treaty alliances with japan, Thailand, Philippines and republic of Korea and looking forward to strengthen its relations with India, Taiwan, Mongolia, Thailand, Vietnam and pacific islands. They are also empowering QUAD and ASEAN states. US is also supporting India to achieve the race of regional hegemony. US is also expanding its diplomatic presence in the indo pacific zones and expanding it in a futile way.
Drive indo pacific prosperity:
The indo pacific is the home of Americans and so their prosperity is linked with the stability and prosperity of indo pacific regions. The real fact behind the investments to encourage innovation, strengthen economic competitiveness, produce good-paying jobs, rebuild supply chains, and expand economic opportunities for middle-class families almost for 1.5 billion people in the Indo-Pacific that will join the global middle class this decade. We will drive Indo-Pacific prosperity. The indo pacific regions can get prosperous by developing new trade and environmental traditions and by stabilizing traditional and nontraditional paradigms and domains in this region. Also by governing the digital economies and by introducing new digital framework in this region. US is introducing advance and resilient and more secure supply chains that are more diverse and predictable and open to the new world and new technologies. US is thriving hard to make investments and decarburizations and clean energy. They are tend to promote free and fair and open trade and investment through APEC which means Asia- Pacific Economic Cooperation's.
Bolster Indo- pacific security:
US has maintained its militia in this indo-pacific region for more than 75 years to maintain the security of this region and has kept its defense in this region to keep its security, stability and peace secure. The United States is extending and modernizing and enhancing its capabilities to defend their interest and to deter aggression in this region. US is bolstering this region and deterring the aggression and coercion by advancing integrated deterrence and deepening cooperation and enhancing integration with their allies and partners. US is also maintaining peace and stability across the Taiwan strait and they are really about it. US is also innovating to operate rapidly in evolving threats of environment, cyber and other traditional and nontraditional domains of this domain. United states is determined to strengthen its extended deterrence and coordination with Japanese allies and Korean peninsula. They are looking forward to deliver on AUKUS. US is also working with congress to fund the pacific deterrence initiative and maritime initiative.
Build regional resilience in 21st century to transitional threats:
The indo pacific major challenge is climate security and glacier melting's which is leading to consistent rise in sea levels. Similarly, covid is also inflicting a painful and is also an economic troll across the region. This region is also vulnerable to natural disasters, recourse scarcity, internal threats and major governance challenges so US is firm to build the resilience to 21st century transitional threats by working its allies and partners to develop 2030 and 2050 targets, strategies and plans and policies by limiting global temperature increase to 1.5 degree Celsius. They are also firm to reduce regional vulnerabilities and its impact of climate change and environmental degradations and also working on health security after COVID-19 pandemic and its mass destruction in this zone.
Way forward:
The US is looking forward to work in strengthen and work in these zones which are as:
They are driving and working more resources to the indo pacific and are determined to more transnational and individual based interactions.
Leading indo-pacific economic framework
Reinforcing deterrence
Strengthening unified ASEAN.
Supporting India's regional leadership.
Deliver on QUAD.
Work on US- Japan-ROK cooperation.
Firm to partner to work on resilience in the pacific islands.
Supporting good governance and accountability in this region.
Supporting open, secure and more trustworthy technologies in this region.
Conclusion:
US have entered significant time of Americans international strategy after the world war that their ambitions, goals and policies have become clearer in this region. The US will ascend to our authority charge on discretion, security, financial aspects, environment, pandemic reaction, and innovation. The Indo-Pacific's future relies upon our decisions of United States and US strategies. "The US role in this region must be effective and enduring than ever for this region and the world."
America's Exceptionalism in Mass-Shooting and Its Culture of Rugged Individualism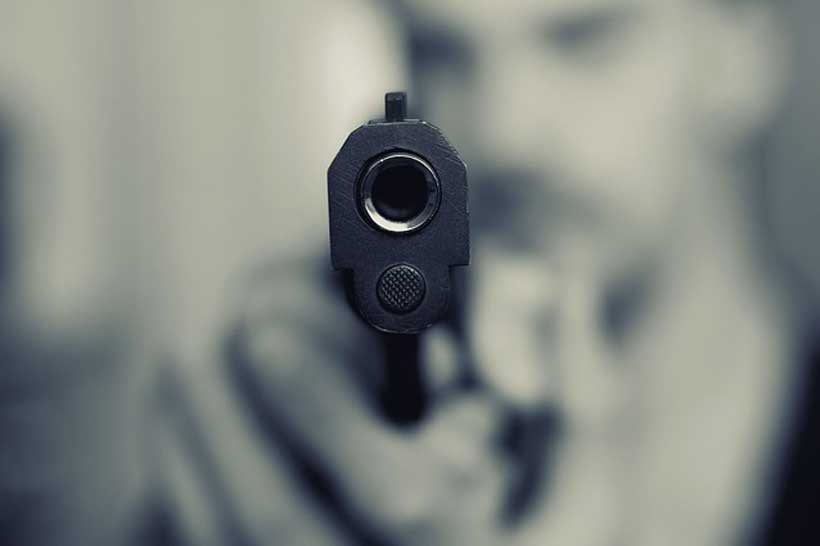 Amid an unrelenting surge of gun massacres, many have wondered why the United States- the world's leading country in mass shootings over the last century, is more prone to mass shootings than any other country. Gun violence, though, is prevalent in many parts of the world, for instance in most parts of Latin America. But in America, no form of violence is seen as more uniquely American than public mass shootings by "lone-wolf" gunmen. According to Gun Violence Archive, 39 mass shootings have already taken place across the country in just the first three weeks of 2023. Last year the country witnessed around 647 cases of mass shooting with the consequence of more than 44,000 death tolls due to gun violence overall.
Like its political establishment, American public discourse has long firmly been divided over what causes this epidemic. The critics of this national sickness focus their fire on the second amendment of the American constitution and the nefarious political influence of the National Rifles Association (NRF). But here comes down to the question: will a mere constitutional amendment and the neutralization of special interest groups like the NRF lead to the solution to the endemic prevalence of lone-wolf mass shootings? The answer is: not likely, as the problem is deeply rooted in America's culture itself: the culture of rugged individualism built on its deep-seated historical myth.
According to the National Bureau of Economic Research, rugged individualism is defined as "the combination of individualism and anti-statism … a prominent feature of American culture with deep roots in the country's history of frontier settlement." While individualism, as noted, may be conducive to innovation and resource mobilization, it can also undermine collective action, with potentially adverse social consequences. During the early days of the COVID-19 pandemic, it was seen how America's rugged individualistic mindset fomented by its frontier culture hampered the state responses to the pandemic, with many Americans having defied mandatory mask-wearing and vaccination programs.
Likewise, the gun is a great emblem and lethal offspring of American individualism. The nation has long valorized masculine heroes –violent frontiersmen or Hollywoodized American Archetype "White Loners" – who impose their will on the community's enemies with violence. Added to that deep-seated historical ideal and cultural sickness are the deteriorating trend in kinship traditions and ever-declining "rational mobility"- a condition that helps establish bonds of support beyond immediate families on the basis of socially engaging emotions such as empathy warmth, trust, affection, etc.
Self-serving politicians and gun advocates often ridiculously propose giving more arms into the hands of "the good guys" to thwart "the bad guys with guns." The Americans' dire wishes for gun possession, however, stem less from their sense of personal or communal security rather more from an egocentric individualistic cultural reasoning that lacks the prioritization of collective communal safety. The unshakeable emotional and individualistic values Americans attach to guns frequently override concerns about the nation's collective health and safety.
The exercise of unfettered individualism is also seen in many parts of the western world, like in Europe; but nowhere in the world is this so infested by historical myth and pathological strains as in America- what the prominent criminologist Adam Lankford called "the uniquely American quality." And where the United States is stunningly divergent from the rest of the world is the confluence of individualistic culture and the easiest access to guns. In no other part of the world gun access and rugged individualistic culture interact in the same way.
Although many European countries share the same cultural forces that produce aggrieved social outcasts. But those countries erect formidable hurdles on the way of purchasing guns legally that are quite unheard of in the United States: longer waiting periods, higher insurance costs, full-blown psychiatric evaluations, gun safety courses, etc. Resultantly, the country has more weapons than people: one in three adults possesses at least one firearm, and almost one in two adults resides in a home with a firearm.
But the prevalence of guns alone does not account for U.S. exceptionalism in mass shootings. For example, like the United States, much of Latin America is saturated with firearms but, despite high rates of gun violence, mass shootings there by a "lone wolf" gunman are exceedingly rare. And experts pointed to the cultural difference as a powerful factor playing out in creating a huge disparity in the number of mass shooting cases between the two regions.
In America, ever-increasing personal and economic struggles combined with the inherent state structural tension and identity crisis continue to produce aggrieved social outcasts. On top of this, the ever-exacerbating political climate plagued by partisan divide, racial toxicity, and xenophobic bigotry has also been influencing socially and politically aggrieved outcasts, due to the absence of alternative social redressing mechanisms, to seek recourse by resorting to mass violence. Here, rugged individualism works in creating the very roots of virile fantasy to violence, a toxic political milieu in fueling grievances, and finally easy access to guns in triggering off those grievances in the form of mass shooting.
American Democracy Remains Under Peril
The democratic system of government in the United States underwent an unprecedented test two years ago when supporters of President Donald Trump attempted to reverse his election loss—some through illegal schemes, others through a violent assault on the U.S. Capitol. American democracy has started to function better and its prospects have improved since that moment in history.
Extreme election deniers suffered defeats in crucial swing states like Arizona and Pennsylvania in the 2022 elections, which were successfully performed. The riots that attempted to overturn the results of the 2020 election and the role that former US President Donald J. Trump played in inciting them were thoroughly documented by the House Select Committee to Investigate the January 6th Attack on the US Capitol. Elections for president were held peacefully in Colombia while candidates with questionable commitments to democracy were rejected in Brazil and France.
The most powerful authoritarian governments in the world are currently having difficulties. The idea of a resurgent Moscow was dispelled by Russian President Vladimir Putin's disastrously planned and carried out war in Ukraine. China's attempt to overtake the United States as the world's greatest economy and most powerful nation has failed due to President Xi Jinping's poor mismanagement of the COVID-19 outbreak. Xi's domestic popularity has been further weakened by China's real estate boom, a 20 percent young unemployment rate, a politically motivated crackdown on the private sector, and soaring local government debt.
However, despite their diminished power, Beijing and Moscow continue to constitute a significant threat to democracy. They will need to disparage other forms of administration and criticize their democratic rivals more and more as their domestic issues get worse. Beijing and Moscow are launching a campaign of deception that targets and amplifies the vulnerability of American democracy as a result of this. Russia and China both, This propaganda campaign tries to delegitimize Western-style democracy in order to quell calls for democratic reforms. In the long run, it aims to establish a new, fragmented international order that prioritizes "national sovereignty" over human rights. It also aims to oust and support friendly governments, as well as combat the growing perception that cooperating with Beijing and Moscow has negative effects on local citizens.
Because Western democracies are weak, Beijing and Moscow are supported in this endeavour. Trump keeps questioning the validity of the 2020 election, and he might soon be charged with a crime. Gridlock, partisan investigations and impeachment attempts, as well as cynical new initiatives to erode rather than restore confidence in the American voting system, may well dominate Capitol Hill for the next two years. Conspiracy theories and misinformation continue to abound on social media, and corporate content moderation attempts have fallen short. With the quick development of generative AI software, which can create deep fakes in which famous personalities appear to be talking and doing things they never said or did, the assault on reality is likely to get exponentially worse. For the two superpowers of disinformation in the world, China and Russia, all of this is a blessing. The propaganda is more effective the more reliable the content.
The decline of democracy in the US aids in the delegitimization of democracy by Beijing and Moscow. American democracy must be strengthened at home if it is to once again serve as a model that may inspire others. The fight for global soft power can only be won by Washington at that point.
Both domestic and foreign security issues are raised by the state of the American democracy. Principal authoritarian rivals of the United States, China and Russia, have taken advantage of (and made worse) America's democratic divides and struggles in the race for world leadership. In order to recover the upper hand, the United States must simultaneously strengthen its own democracy and raise its profile as an advocate for democracy abroad. The democratic movement needs to attack.
A significant investment in American soft power will be needed for this. Public diplomacy spending in the United States peaked at $2.5 billion in 1994 (inflation-adjusted) and nearly surpassed that amount in 2010 and 2011. However, since then, as new problems have emerged, American efforts have remained unchanged, with total expenditures only amounting to $2.23 billion in 2020.
Washington must reenter the struggle for international soft power in a way that upholds American ideals. It must convey the truth in ways that appeal to and influence people around the world. The objective must be to advance democratic values, concepts, and movements in addition to effectively combating misinformation with the truth. Multiple trustworthy streams of information are required to combat misinformation and report the truth that autocracies repress. Additionally, they must be independent; even though the US government may give them financial support, they must run without editorial oversight. They will appear independent, which they are, in this manner.
One option would be to change the Voice of America to resemble the British Broadcasting Corporation more closely. Its goal should be to serve as a role model for the values of the American democratic experiment by offering completely unbiased news on all nations, including the United States. Truth, independence, and expertise in reporting are necessary, but they are not sufficient to win the information battle. A decentralised, pluralistic web of high-quality media is also necessary. In autocracies, local media are ideally situated to collect and distribute evidence of corruption,
Serious policy mistakes and violations of human rights. In order to report the news and provide critical commentary in the absence of media freedom, the United States and its democratic allies must elevate and strengthen the underfunded local media. Funding for public interest media will be needed in the billions of dollars, much of which should go through the nongovernmental International Fund for Public Interest Media (including media operating in exile). The fund is a nonpartisan alliance of multinational foundations that can provide funding for regional independent media while preserving their independence.
Together with its democratic allies, Washington should explore fresh geopolitical and technological avenues for assisting closed regimes to overcome Internet censorship and social media surveillance. Autocracies will be less stable when those living in them have easier access to unbiased information and more secure means of communication with one another. In order to prevent autocracies from seizing control of international Internet standards and protocols, democracies must engage in active and coordinated diplomacy. The biggest flagrantly false and dangerous content must be removed. Social media companies must also take more action to combat the malicious manipulation of their platforms by foreign governments. And by tightening social media regulation, the US and other democracies should support these initiatives. TikTok should be removed from American devices as a first step.
But the democracy in America is not secure. The last Congress failed to pass legislation aimed at reducing the influence of money, strengthening and expanding voting rights, ending gerrymandering, ensuring ethical standards for elected officials, and enhancing election security, and there is little chance that it will succeed in the following one. Even worse, numerous states have taken action to limit voting rights and make it more challenging for minorities to cast ballots. Most concerning, several state legislatures with Republican control, led by North Carolina, are attempting to construct a doctrine of "independent state legislatures," which would allow these bodies to rig election results and even draw partisan gerrymandered voting districts.without being subject to judicial, executive, or redistricting commission oversight. If domestic politics in the United Nations turn into a collection of one-party states, the country will be unable to confront autocracies on a global scale. The revival of American democracy and domestic achievement will be key to countering autocratic deception.