Marketing Tips That Your Small Business Should Follow
Marketing A Business On A Small Budget
Contrary to popular belief, you don't need a huge pool of resources and a big team of employees to come up with a successful marketing campaign. In fact, many effective marketing campaigns require little manpower and can be achieved with limited resources. What matters is the quality of your advertising content. Things like coming up with a compelling elevator pitch, or establishing a good network are all marketing strategies that can be done with a few employees and a shoestring budget. In this article, we've come up with a list of the best marketing tips that you and your small team should follow in order to enhance your business's marketing strategy. Keep reading to find out more! Plus, if you need to streamline your overall business management, use this paycheck sample to create a paystub.
1. Craft an elevator pitch
First things first, you need to come up with a good elevator pitch. According to research, customers only have an attention span of fewer than ten seconds. So, you need to come up with something catchy, yet memorable.
Think about your company's vision. Or how your company stands out from the rest of the competition. You can create a compelling elevator pitch by considering either one of these things. Just remember, once you engage potential customers with your elevator pitch, you don't have much time to convince them to buy your product or service. Look at your elevator pitch as a form of investment. The more time and effort you put into it, the bigger the returns. So, don't skimp out on this step. Your elevator pitch is your stepping stone to potential business opportunities so make sure it's done well.
2. Leverage your community
When marketing your business, it's always best to aim small before expanding your outreach. You don't need the whole world knowing about your business and its products or services. Start by getting the word out to the people around you. Think about your friends, family, and the local community. If you can't get people around you to support your business, there's an even lower chance that people from across the world, or even your country, will either.
Be the sponsor for a local ballgame. Get your company to participate in a charity walk. Put up posters around your neighborhood. Once you establish a customer base within your community, then you can look at expanding your promotional reach.
Additionally, it's also important to think of the type of customer your business is targeting. Think about the places they might frequent and where they'll be most like to see your promotional content. You'd want to focus your advertising efforts on those places.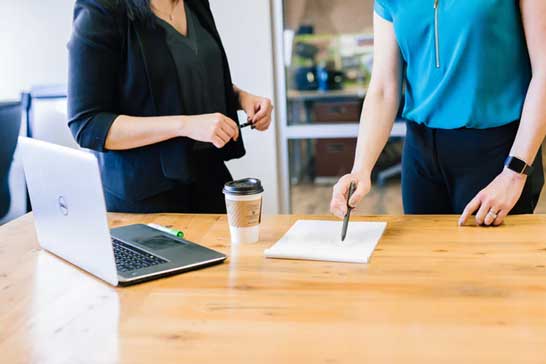 3. Collaborate
Your competitors don't always have to be your enemies. In fact, the best way to get a higher turnover of customers is to collaborate with businesses that offer similar or complementary goods and services.
Get together with companies who are willing to partner with you and offer discounts, coupes, bundled promotions to prospective customers or clients. Collaborating is always a win-win for both parties so don't be too quick in shutting out other businesses.
4. Network
A tried and true marketing strategy — networking is always at the top of many businesses ' list for one of the best marketing strategies to engage in. In fact, many successful companies are built on strong networks. What your business or employees may not have or know, there's bound to be another company that can help.
So, get out there! Meet more people and start building a strong network for you and your brand. You never know which of these connections you might need to rely on or the business opportunities that might arise from these networks.
5. Give a speech
Most people aren't a fan of public speaking. But, giving a speech is a great way to establish your and your business's credibility in the industry as well as promote your company at the same time. Organizations are always on the lookout for industry experts who're willing to present and share their experiences. So, don't shy away from such opportunities! Volunteer to give a speech or sign up for one. Better yet, if an organization approaches you, take it as a sign that people are interested in your company and leverage the opportunity.
6. Create buzz
Unlike in the past, small businesses don't need to hire professional agencies to get media coverage. There are many sites out there that help connect journalists with potential sources. By joining one of these sites, you can respond to a journalist's request for expertise on a certain industry or subject. This way, your business can still get media coverage without having to pay an exorbitant amount of money.
7. Ask for referrals
Networking with professionals in the same industry as you are is one thing. But, you also shouldn't forget one of your business's most valuable assets — your customers. Getting your customers to share about your business with their friends and family is an effective marketing strategy that comes at no extra cost at all. As such, it's important to build strong relationships with your customers. You can do so by sending or newsletters or emails to keep your customers updated. But, spamming can also be a turn-off. So, be sure not to send them out too frequently.
You should also consider your business's customer support. Are customers able to reach you easily? Do you respond to their queries and feedback in a timely manner? All these things influence your customer's experience and shape their impression of your brand. If you want them to promote your business, you need to ensure that their experience is a positive one.
Conclusion
From all the marketing strategies and tips we've listed in the article, it's easy to see that you don't need a lot of manpower or a big budget to come up to promote your business. What's more important is the effort that you put into advertising your brand. So, what are you waiting for? Maybe you need to rewrite your elevator pitch. Or you need to start networking. Whatever the case may be, you're definitely well on your way to marketing your small business in a more effective manner!
Brands for change: mainstreaming the value of brands for a more sustainable world economy
A brand is a name, term, design, symbol or any other feature that gives a product, service or concept an identity and distinguishes it from others on the market.
The United Nations Industrial Development Organization (UNIDO), and the European Brand Institute (EBI), have held the 17th Brand Global Summit at the Vienna International Centre and online. The Summit explored the topic of "Brands for Change", highlighting brands' role as major game-changers in the context of post-pandemic economic development, as well as their largely untapped potential for boosting recovery while unleashing creativity and innovation.
The Summit brought together leading branding experts and high-level representatives from governments, the private sector, academia, and international organizations. They exchanged experiences on applying brand management as a multidimensional-impact tool for improving business performance and resilience in an increasingly digitalization-driven world economy, while accelerating industrial upgrading and sustainable development at the regional, national and international levels.
"The pandemic has brought the need to reconcile digitalization with economic recovery to the fore. To meet this challenge, it will be crucial to promote innovative development tools, enhance professional skills, and create an enabling environment that drives digital, inclusive and sustainable digital transformation. Branding can play a relevant role in this process, as it can provide inclusive and highly customized solutions, reinforce business resilience, and support post-pandemic recovery through more sustainable growth pathways," noted LI Yong, Director General of UNIDO, welcoming the summit participants in his video address.
"Managing change, and being proactive in doing so, is a necessary prerequisite for quality improvements in the course of redefining the post-pandemic economy. Whether it will be characterized by greater sustainability and inclusiveness will largely depend on how economic actors move forward on their development pathways, to what extent they are ready to explore recovery solutions to "build back better" and embrace innovation that fosters the digital transformation," said Bernardo Calzadilla-Sarmiento, Managing Director of UNIDO's Directorate of Digitalization, Technology and Agribusiness. He highlighted the fact that branding has become indispensable as a driving force for change. Indeed, he said, brands hold significant potential to accelerate the shift to more innovation-intensive and intellectual value-added practices.
"Sustainable brands carried us through the crisis and will support further change. As intangible assets, brands have become more important to inclusive and sustainable development than ever. As digitalization continues to accelerate, the future will increasingly depend on strong and valuable brands. Despite their fundamental importance, the understanding of branding does differ widely among businesses, large and small. Investments in brands support economic recovery and resilience, create growth and secure prosperity for cities, regions and countries in the long run. There is a clear need to stimulate IP investment, support IP-based financing and give companies the tools to disseminate information about their IP, ensuring their emergence as a tradable asset class. EBI contributes to more transparency and works towards increasing confidence and certainty in Brand and IP valuations", stated Gerhard Hrebicek, President of the European Brand Institute, in his opening remarks.
Against this backdrop, UNIDO and EBI are continuing coordinated efforts to promote branding initiatives as part of the joint "Branding for competitiveness and sustainable growth (B4C)" service module, blending strategic marketing, branding and digitalization to advance inclusive and sustainable industrial development. Embracing the influence of digital transformation on shaping intangibles-oriented development strategies, the B4C module provides a timely response in terms of facilitating a country-, region- or enterprise-level transition to a more robust and competitive digital presence underpinned by strategic brand management.
Most recently, UNIDO and EBI have embarked upon a number of new initiatives replicating and fine-tuning high-impact branding practices from their previous projects implemented across countries and industries. Specifically, these new initiatives include a global-level destination- and region-branding initiative in China, coupled with the innovative upgrading of the health industry value chains, with the main focus on enhancing linkages between the health industry and tourism; and a project in India, aimed at enhancing the bicycle production sector's global competitiveness by applying innovation-intensive industrial design and branding.
To assist project beneficiaries in overcoming the pandemic's devastating impact, UNIDO and EBI will further expand their branding project portfolio, including the organization of global fora, thereby facilitating a large-scale, public-private dialogue and governmental engagement to support structural and legal reforms and frameworks to make branding an easily accessible tool to constitute an integral part of a sustainable development initiative at any level.
Logistics giant commits to Gothenburg Green City Zone
DB Schenker is collaborating with Business Region Göteborg to scale up electric freight transport as part of the Gothenburg Green City Zone initiative – the first logistics company to do so.
Business Region Göteborg is one of the initiators of the Gothenburg Green City Zone, which brings together businesses, societal stakeholders and researchers to develop, test and scale up new vehicle and infrastructure technologies. The goal of the initiative is to achieve zero-emission transport within parts of Gothenburg by 2030, and to do so using green electricity.
DB Schenker is one of Europe's largest logistics and supply chain companies. The company currently has three electric vehicles operating in central Gothenburg: two parcel delivery vans and one distribution truck operated by the hauliers TGM and Bäckebol åkeri. These three vehicles handle packet distribution in the Event District and Lindholmen, both of which are within the Gothenburg Green City Zone. The electric vehicles also cover some nearby areas.
Keen to go electric as quickly as possible
"We want to scale up the transition to electric power as quickly as possible. To do so, we will need to charge our vehicles at night in order to operate them without interruption during the day. While charging a handful of vehicles presents no problem, charging our entire vehicle fleet will demand entirely different conditions than we have today. This requires charging infrastructure that doesn't yet exist," explains Hanna Melander, quality and environmental manager at DB Schenker.
To lay the foundations for rapid electrification throughout the transport sector, Business Region Göteborg and DB Schenker have therefore started a collaborative project to analyse and learn from real-world traffic, to understand flows and needs and how and where charging stations should be located in order to be able to scale up the vehicle fleet and take the next step.
Together, within the Gothenburg Green City Zone, the partners will develop general analytical methods for electrification that can benefit other hauliers. The intention is to facilitate rapid upscaling throughout the sector, thus contributing to the goal of the initiative: to create a zero-emission transport system by 2030.
A method that all freight stakeholders can utilise
"We are determined to make freight traffic in central Gothenburg emission-free as quickly as possible and we welcome DB Schenker's commitment. Together, we will develop a method for large-scale electrification that can benefit all stakeholders in the freight sector, that is generalisable. All stakeholders face similar challenges," says Maria Strömberg, director of cluster and innovation at Business Region Göteborg.
Property owners, market stakeholders and the city's administrations and municipally owned companies will gain a clear picture of the infrastructure that needs to be established and the specifications the various installations must fulfil.
"To this end, we also need to understand what the potential actually is and what is required to achieve it, not only at a local level but also regionally," says Matilda Landén of Business Region Göteborg, process manager for the Gothenburg Green City Zone.
While the partners fully expect that further significant stakeholders will commit to the collaboration on the journey ahead, it is important to capture data from traffic that is already operating so as not to lose valuable time.
About Gothenburg Green City Zone
In the Gothenburg Green City Zone, we test new technologies and collaborate to develop and scale up system solutions aimed at ensuring that all transport in parts of Gothenburg will be 100% emission-free by 2030. Gothenburg Green City Zone is an initiative by the City of Gothenburg, implemented through Business Region Göteborg, Volvo Cars and RISE Research Institutes of Sweden. Learn more about the initiative and other founder members here.
Initially consisting of Lindholmen, the Event District in central Gothenburg and Forsåker in Mölndal, the Gothenburg Green City Zone will create opportunities for businesses, societal stakeholders and researchers to test, develop and scale up their ideas. This will be a zone for testing rather than prohibition, where we will welcome and stimulate interest in new solutions, create innovation and learn together. We shall show consideration for one another, for the business community, the local environment and the climate.
With the Gothenburg Green City Zone, Gothenburg is the first region in the world to develop zero-emission, scalable transport solutions at system level.
Business Region Göteborg is also tasked with coordinating the city's combined efforts to transition to a fossil-free transport system by 2030, with electrification as the guiding light. This work is being performed in close cooperation with all relevant stakeholders within the City of Gothenburg, the business community and the Gothenburg region.
Early signs of collective progress as banks work to implement the Principles for Responsible Banking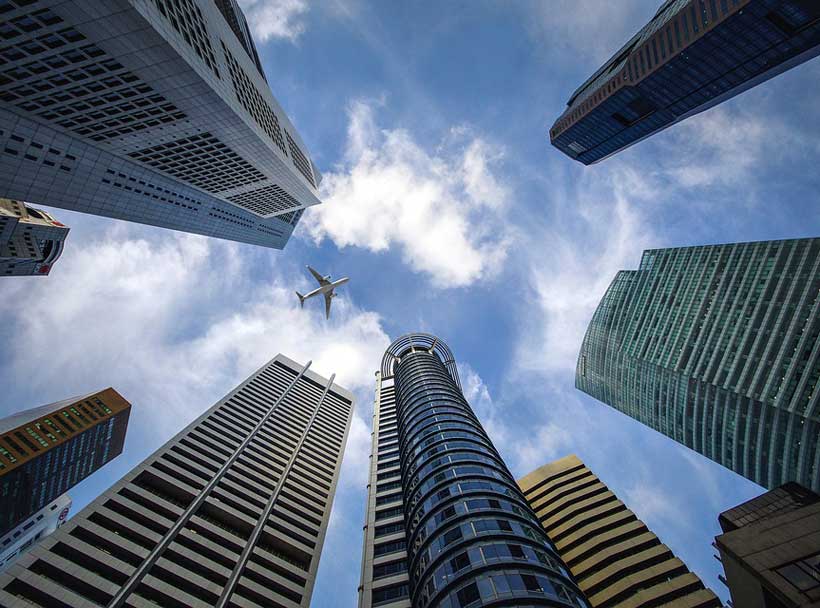 A new report summarising the progress made by banks who have signed the Principles for Responsible Banking finds that signatories are showing early signs of collective progress and building the foundations to transform sustainable banking; however, momentum needs to accelerate in some key areas.
Published today by the UN Environment Programme Finance Initiative (UNEP FI), the report sets the first baseline to measure future progress, marking 1.5 years of the Principles' initial 4-year time horizon. It includes an independent view from the Civil Society Advisory Body, a 12-member body mandated to support signatory banks to implement the Principles and assess progress.
Key findings from the report show early signs of progress including that 94% of banks identify sustainability as a strategic priority for their organisation, 93% are analysing the environmental and social impacts of their activities, and 30% are setting targets, with a strong collective focus on climate and financial inclusion. The report finds early indications of impact on the real economy, with USD 2.3 trillion of sustainable finance being mobilized.
"The Principles for Responsible Banking are a crucial framework for the global banking industry to respond to, drive and benefit from a sustainable development economy." commented Inger Andersen, Executive Director of UNEP. "Sustainable finance is about creating prosperity for this and future generations, and this report shows early signs of progress made worldwide, while outlining steps to further accelerate action in critical areas."
The UNEP FI banking board and secretariat say continued and accelerated action is needed from signatories. Suggested areas of improvement include enhancing the availability and quality of data, setting targets in line with improved impact analysis, and increasing action on critical sustainability issues such as biodiversity loss, equality and human rights.
"The Principles are a four-year journey of unprecedented scale and scope, where banks of all sizes from across the world have together been developing the tools and guidance to support their effective implementation," said Siobhan Toohill, co-Chair of the UNEP FI Banking Board and Group Head of Sustainability at Westpac. "We must not only continue to build on the momentum evidenced in the first 18 months, but accelerate it to deliver on our commitments."
Insights from the report will be used by the UNEP FI banking board and secretariat to further develop the work programme to support banks in scaling up their progress and addressing these key challenges. Under the framework, banks must publish their individual progress within 18 months of signing the Principles, and annually thereafter. The next progress report at a collective level is scheduled for 2023.