Forum to Convene Leaders, New Partnerships Across Latin America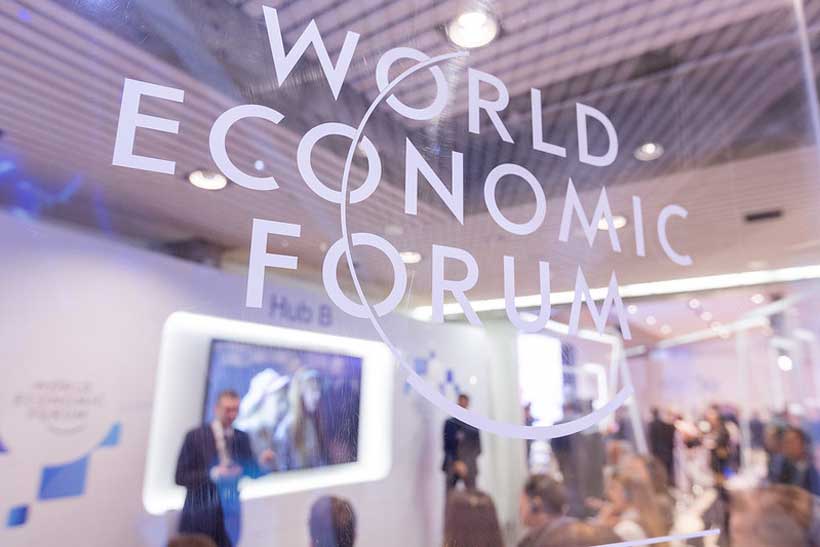 Today, World Economic Forum Founder and Executive Chairman Klaus Schwab spoke alongside the Vice-President of the United States, executives from leading multinational companies and representatives from civil society. They discussed how to promote inclusive and sustainable economic development and improved opportunities for nationals from Guatemala, Honduras and El Salvador, referred to as the Northern Triangle countries of Central America.
US Vice-President Kamala Harris launched the US Administration's Call to Action asking the private sector to enhance investments in parts of the region. The call urges business and social enterprises to promote inclusive economic growth opportunities and improve livelihoods as a way to address the root causes of migration and promote the long-term development of the region.
They emphasized robust public-private cooperation as key to achieving meaningful outcomes, recognizing the Forum as a global leader in this area.
Vice-President Harris gave the following remarks: "Today, we are launching our call to action for businesses to invest in the Northern Triangle…I believe that the businesses — in particular, our private business sector — have a very significant role to play, as we all know, in creating jobs, in promoting economic opportunity, and in long-term development…But the Call to Action is to bring these leaders and others together so that we can do what I think we can do best, which is make a commitment to get something done and then see it through."
"The Forum has been actively engaged in Latin America for decades, developing and supporting the implementation of a strategic agenda to address the region's most pressing challenges and ensuring a robust participation of leaders," said Professor Schwab. "In response to this Call to Action, the World Economic Forum will convene a network of committed actors over time. The principles of Stakeholder Capitalism provide a fundamental guide for these actors on the role that long-term, sustainable investment can play in ensuring the economy works for people, progress and the planet."
Schwab also said that the World Economic Forum will convene and connect members of civil society, business, governments, and development institutions, facilitating collaboration. The Forum will also leverage its Fourth Industrial Revolution Network to promote positive change and facilitate partnerships in support of the Administration's Call to Action.
He emphasized how inclusive and sustainable growth are core tenants of the Forum's stakeholder capitalism concept – a way of doing business that makes the global economy work for people, progress and the planet. It states corporations should work with civil society and governments to tackle global challenges and take a long-term view. Many businesses have adopted its principles and are seeing added value.
Repurposing Current Policies Could Deliver Multiple Benefits for Farmers
A new World Bank and International Food Policy Research Institute (IFPRI) report finds that repurposing current agricultural public policies could deliver multiple benefits for people, the planet, and the economy. 'Repurposing Agricultural Policies and Support: Options to Transform Agriculture and Food Systems for Better Health of People, Economies and Planet' reveals that investing in climate-smart innovations that both increase agricultural productivity and reduce greenhouse gas emissions could reduce overall emissions from agriculture by more than 40%, restore 105 million hectares of agricultural land to natural habitats, and reduce the cost of healthy foods, thereby also contributing to better nutritional outcomes. To achieve this, concerted action is needed, including support to low- and middle-income countries, facing fiscal constraints, to review current policies and prioritize green investments.
As experts and Ministers of Agriculture meet this week for the annual Global Forum for Food and Agriculture hosted by the German government, the report also notes that current policies only return 35 cents to farmers for every US dollar of public support. According to modeling conducted by the authors, redirecting about $70 billion a year, equivalent to 1% of global agricultural output, would improve economic efficiency and result in net gains to the global economy of about $2.4 trillion in 2040.
"Agricultural policies and public support programs are ripe for change. Policymakers are well-placed to scrutinize and rethink current policies and programs to better benefit farmers, increase food security, build resilience in the face of climate change, and reduce greenhouse gas emissions," said Martien van Nieuwkoop, Director of the Agriculture and Food Global Practice at the World Bank.
Under a "business-as-usual" scenario, the report estimates that greenhouse gas emissions from agricultural production will double by 2040, with 56 million hectares of new land being used for agriculture between 2020 and 2040. However, there are important trade-offs for policymakers to consider as they seek to reform agricultural support policies to achieve better outcomes.
For example, the report finds that simply eliminating support would lower farm output and increase poverty while generating only modest climate gains. Making support conditional on more environmentally friendly but lower-yielding production methods can generate climate benefits, but would increase food prices and poverty, while expanding agricultural land use.
The most effective repurposing, therefore, requires policy incentives and public investment in technologies that both reduce emissions and enhance productivity to meet growing demand for food and ensure food security. These technologies include feed supplements that reduce livestock emissions while increasing productivity, and rice production systems that use less water and produce less methane, without compromising farmers' incomes and yields.
International collaboration will be vital. "Everyone must come together to reset current policies if we are to address the threats of climate change and unsustainable food systems. Together we can build better food systems and progress towards shared development goals, if we start reforming our public policies now," said Johan Swinnen, Director General of IFPRI and Global Director for Systems Transformation, CGIAR.
The World Bank is working with governments to rethink and transform food systems, including redirecting public support to produce better outcomes, foster innovation and enable sustainable growth. Building on policy analysis by IFPRI, the World Bank is helping several countries assess the trade-offs and benefits of different policy options, to identify the best path forward for reform.
'Global learning crisis' continues says Guterres; millions still hit
Almost two years into the COVID-19 pandemic, school closures continue to disrupt the lives of over 31 million students, exacerbating what the United Nations' Secretary General called "a global learning crisis."
"Unless we take action, the share of children leaving school in developing countries who are unable to read could increase from 53 to 70 per cent", António Guterres warned in a video message marking the International Day of Education, on Monday.
The UN chief remembered the "chaos" that COVID-19 caused in education worldwide, noting that, at the pandemic's peak, some 1.6 billion school and college students had their studies interrupted.
Despite the improvement, he believes the crisis is "not over yet", and the turmoil goes beyond questions of access and inequality.
World changing
The theme for the day this year, is "Changing course, transforming education".
For Mr. Guterres, the world is "changing at a dizzying pace, with technological innovation, unprecedented changes in the world of work, the onset of the climate emergency, and a widespread loss of trust between people and institutions."
In this scenario, he believes conventional education systems are "struggling" to deliver the knowledge, skills and values needed to create a greener, better and safer future for all.
Because of these challenges, he is convening a Summit on Transforming Education in September.
"The time has come to reignite our collective commitment to education", he said. 
For him, that means "putting education at the heart of broader recovery efforts, aimed at transforming economies and societies and accelerating progress on sustainable development."
It also means financial solidarity with developing countries and understanding how national education systems can be reformed, between now and 2030.
Mr. Guterres noted the Summit will be the first time that world leaders, young people and all education stakeholders come together to consider these fundamental questions.
Assembly, Abdulla Shahid, also stressed the need to reflect on the impact of two years of the COVID-19 pandemic.
Highlighting the challenges created for the empowerment of children and youth, Mr. Shahid mentioned a UN joint publication showing that students worldwide could lose a total of $17 trillion in lifetime earnings as a result of these constraints.
For him, this number is a call to close the digital divide, to empower girls and boys, in particular those in rural and isolated areas, and to strengthen support for persons living with disabilities, as well as other vulnerable groups.
"In a world of increasing complexity, uncertainty, and precarity, knowledge, education and learning need to be reimagined", he argued.
Mr. Shahid also believes the world needs "an education system that could leverage humanity's collective intelligence."
"A system that advances, rather than subverts, our aspirations for inclusive education based on the principles of justice, equity and respect for human rights", he concluded.
Lessons learned
According to new data released by the UN Educational, Scientific and Cultural Organization (UNESCO) on Monday, schools are currently open in 135 countries, and in 25 nations, it has been temporarily suspended by extending the end-of-year break.
Only a dozen countries have opted to close schools and pivot to fully remote rather than in-person learning since the outbreak of the Omicron variant.
This is in stark contrast with the same period last year when most schools were closed, and learning was fully remote in 40 countries.
For the UN agency, this shows that a large majority of countries are using lessons from the past two years to keep classrooms accessible, with reinforced health and safety protocols.
"Education continues to be deeply disrupted by the pandemic, but all countries are now keenly aware of the dramatic costs of keeping schools closed as UNESCO said for the past two years", said the agency's Director-General, Audrey Azoulay.
Changes
A dozen countries surveyed – including Brazil, France, Kazakhstan, Mexico, Palestine and Ukraine – now use traffic light monitoring systems that trigger different measures according to levels of infection: mask wearing, hand washing, ventilation, but also indoor and outdoor distancing, and class closures on a case-by-case basis to avoid impacting all students.
Other countries, including Canada, France, United Kingdom and Italy, are also using mass rapid test-to-stay policies.
Once again, UNESCO called for more efforts to vaccinate educators, noting teachers were not included in any priority group in up to a third of countries.
Students underperforming
For the UNESCO chief, more action is needed to bring back to school all the children who have moved away from it and to recover learning losses.
"Without remedial action and focus on the most vulnerable students, the COVID-19 pandemic will carry dramatic long-term consequences", Ms. Azoulay warned.
In fact, more than 50 per cent of teachers state that students had not progressed to the levels expected, according to a large-scale survey conducted by UNESCO and the International Association for the Evaluation of Educational Achievement.
In the study, conducted in 11 countries, most teachers agreed that it was difficult to provide necessary support for vulnerable students. And over 50 per cent of students said they were anxious about the changes taking place.
Widodo emphasizes importance of G20 focus on resilient health systems,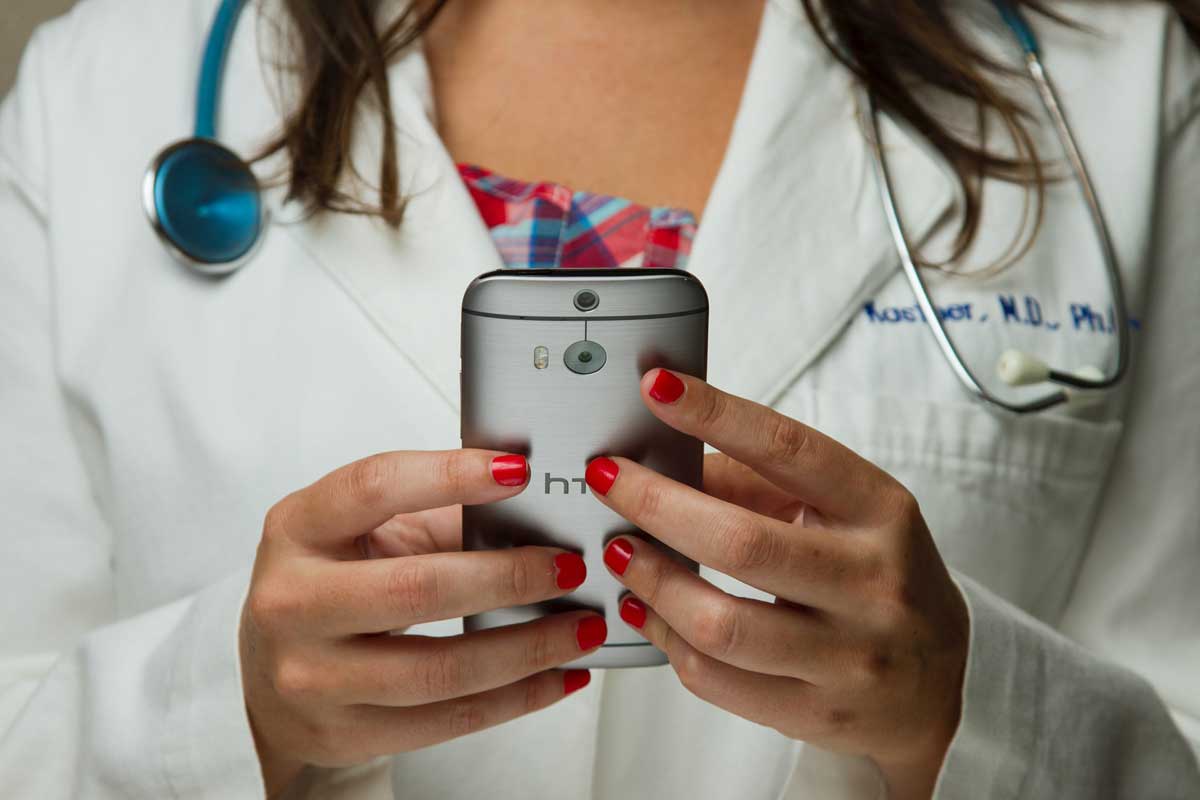 The G20 and advanced economies must work together to create a more resilient and responsive global health architecture to face future threats and pandemics, said President Joko Widodo of Indonesia in his address to the Davos Agenda 2022.
He said the International Monetary Fund should be tasked to mobilize resources to revitalize global health architecture. This should include a global contingency fund for medical supplies, building capacity in developing countries to manufacture vaccines and the creation of global health protocols and standards.
"The costs will be much lower than the losses we sustained due to the vulnerability of the system during the pandemic," he said.
In discussion with Klaus Schwab, Founder and Executive Chairman of the World Economic Forum, Widodo highlighted that "the G20 will play an important role in mobilizing the development of this global health architecture" and added: "I trust that advanced economies will not object to supporting such initiatives."
Widodo – whose country holds the presidency of the G20 during 2022 – invited all global business leaders to contribute their ideas to the G20's three key goals for 2022: creating a more resilient global health system; optimizing digital technology to support societal transformation; and driving a fair and affordable transition to clean energy and a circular economy. "The benefits must be felt by wider society," he said, adding that six of Indonesia's sectors are "wide open" for foreign investment – export-oriented labour-intensive industries (including health), renewable energy, infrastructure, automotive (especially electric vehicles), tourism and value-added mining.
In response to a question on how Indonesia – a nation heavily dependent on coal-fired power – could accelerate its own energy transition, Widodo said that developing countries need technology transfer and financial support from advanced economies to ensure the transition does not burden their citizens. Indonesia needs $50 billion for its renewable power sector and a further $37 billion for forestry, land use and marine sectors. "Concrete outcomes can only be achieved through strong cooperation," he said. "Technology and financing will be key."
The president pointed out that, as part of its roadmap to reach net zero by 2060, Indonesia had slashed the coverage area of forest fires sevenfold, from 1.7 million hectares in 2014 to 229,000 hectares in 2021. The number of hotspots fell over the same period from 89,000 to just 1,300. The country has restored 3.74 million hectares of peatlands since 2016 and rehabilitated 50,000 hectares of mangrove forests in the past year. Its mangrove-rehabilitation target is 600,000 hectares by 2024 – the most ambitious such programme in the world, providing, he said, a "carbon sink equivalent to four tropical forests".
To finance the green transition, Widodo has initiated a carbon trading system that will deliver "results-based payments" for actions that reduce carbon emissions as well as a carbon tax on coal-fired power plants, due to start in April.
"Indonesia has the potential to be a global market leader in carbon trading and is predicted to surpass the carbon trade potential of Peru, Kenya and Brazil, as countries with the same tropical forest cover," he said. The government also plans to raise capital by issuing environmental and social bonds, and through REDD+ projects that reduce deforestation and promote sustainable forest management.