"I believe is the one great word against metaphysical fear."-Oswald Spengler, The Decline of the West (1918)
Though misunderstood by Israel, there is no more compelling form of Jihadist[1] power than power over death. The perilous result of such Israeli misunderstanding is that the nation's counter-insurgent strategies could remain detached from what is most important: Israel's core struggle against diverse Palestinian foes is not about calculable material losses or body counts. It is about achieving creative victories of "mind over mind," not "mind over matter."[2]
For Israel, complex problems concerning anti-terrorist operations are always about more than comparative weapon systems. Arrow and Iron Dome are manifestly efficient elements of Israel's indispensable defense, but they deal narrowly with transient technological remedies. Looking ahead, as analysts must in any meaningful scientific inquiry, there will need to be more capably dedicated attention to root causes. Here, in the ritually adversarial Middle East, this suggests enhanced Israeli wariness about the Palestinian side's faith based policies.
Inter alia, this will mean a more comprehensive and intensive focus in Jerusalem/Tel Aviv on variable enemy searches for "martyrdom" and immortality. Conceptually, it will require a deeply intellectual look at Oswald Spengler's thoughtful affirmations of "I believe," primal declarations offered in a pleading response to humankind's overriding "metaphysical fear." In essence, to succeed longer-term against intermittent Palestinian insurgencies and wars, Israeli planners will need to pay greater attention to palpable enemy hopes for "power over death."
There is more. Israel's basic counter-terrorism policies ought never be too centered on military tactics, military hardware or prospective "victory." More correctly, these policies should be focused on enduring and potentially existential considerations. For Israel, all national strategic policy should flow purposefully from a broadly antecedent knowledge of science[3] and of human leadership preference orderings.[4]
In the end, all arguments to allow Israel to "finally defeat" Hamas via an "unleashed" IDF miss a much wider point. Also missing the point was the dissembling counsel of former US President Donald J. Trump and his breathtakingly vapid son-in-law. To wit, Jared Kushner, main architect of the Abraham Accords,[5] affirmed imperiously that Trump's agreement exposed unceasing conflict with Hamas as "nothing more than a real-estate dispute between Israelis and Palestinians."
Hardly.
There is more. Soon, Israel's Ministry of Defense and IDF could learn more from Oswald Spengler and Sigmund Freud[6] than from Carl von Clausewitz[7] and Yehoshafat Harkabi.[8] This is not to suggest that Palestinian fighters in Gaza are necessarily or even singularly motivated by any all-consuming religious faith in "martyrdom," but rather that the raison d'etre of their recurrent insurgent violence is partially determined by rigid zero-sum calculations. Assuredly, the secular political search for Palestinian sovereignty and self-determination[9] (statehood)[10] does represent a conspicuous incentive for Hamas and its allies, but this loudly-proclaimed incentive is also less primal.
In vital national security matters, there exist variously convergent and divergent elements of law. On the one hand, prima facie, those far-flung jihadist insurgents who would seek to justify their attacks on Israeli civilians in the name of "martyrdom" are defilers of international law. Always, lawful insurgents, even those operating with some seemingly defensible "just cause," must satisfy longstanding jurisprudential limits on permissible targets and permissible levels of violence.
Even if the Palestinian side can be granted a "just cause" for their protracted insurgency against Israel, it can never be lawful for Hamas or allied forces to hurl rockets at Israel's noncombatant populations. In such cases, unlike the reciprocal and retaliatory armed force used by Israel, there is plain and incontestable evidence of "criminal intent" or mens rea.
Though appearances and manipulations can readily suggest otherwise, Israeli policies that are intended to thwart Jihadist terrorist indiscriminacy are generally supportive of international law. For Israel, unlike Hamas, there are no gratuitous attacks on civilians, For Israel, there is no mens rea.
Israel remains under widespread criticism for presumed "disproportionality" in its use of force contra Hamas. But this criticism ignores the authoritatively legal content requirement of "proportionality."[11] Under all applicable codified and customary law, this authentic requirement has absolutely nothing to do with equivalent force. Rather, it defines a particular and verifiable standard of "military necessity."[12]
Under always-binding rules, an insurgent force (here Hamas) is prohibited from placing its active military assets among noncombatant populations[13] (this war crime is known specifically as "perfidy"), while a counter-insurgent military force (here IDF) must be constrained by what is presumptively "necessary" to achieve operational success. For Jerusalem/Tel Aviv, there are no corresponding proportionality obligations to use equal or less violence than the Palestinian side, but only to take all needed steps to ensure that Israel's use of force remain humanely bounded by "necessity."
Under authoritative international law, which is always a part of a state's domestic law, even "sacred" rights of insurgency must exclude any deliberate targeting of civilians and/or force intended to inflict gratuitous suffering. Empty political witticisms aside, no insurgent force ever has a right to employ "any means necessary." Shallow revolutionary slogans may prove politically useful in mobilizing popular support against Israel, but they still have no tangible jurisprudential content.
In law, any insurgency that intentionally blurs the lines between combatant and non-combatant populations is impermissible. Irrespective of any apparent "just cause," it is still "terrorism"[14] when insurgents murder noncombatants, whether by guns, bombs, knives or automobiles. In these recognizable matters, there can be no proper legal exceptions[15] and no legal defense arguments based on presumably reciprocal wrongs.
Tu quoque, an already-discredited legal position, stipulates that because the "other side" is guilty of similar, equivalent or allegedly greater kinds of criminality, "our side" is evidently free of legal wrongdoing. In law, significantly, an argument for tu quoque is inherently invalid, prima facie, especially after the landmark judgments handed down at the Nuremberg (Germany) and Far East (Japan) post-World War II ad hoc criminal tribunals.[16]
For both IDF and Palestinian insurgent forces, the right to armed force[17] can never supplant the peremptory rules of humanitarian international law. Such primary or jus cogens rules (norms that permit "no derogation"[18]) are correctly referenced as either the law of armed conflict orthe law of war. Attentiveness to this basic law must remain an integral part of any civilized nation's counter-terrorism operations. Historically and conceptually, this law has its doctrinal roots in the Hebrew Bible, the Law of Athens, and Roman Law (most notably Emperor Justinian's Institutes).
There is more. During the latest Gaza war, diversionary legal manipulations persist. Endlessly, it seems, supporters of Palestinian terror-violence against noncombatants still insist that "the ends justify the means." Leaving aside the ordinary ethical standards by which any such argument must be clarified as indecent and incorrect, even the most noble ends can neverjustify inhumane means.
It's not really complicated. For more than two thousand years, core legal principles have specified that intentional violence against the innocent isprohibited. Always.
Clichés do not make law. In relevant jurisprudence, one person's terrorist can never be another's "freedom-fighter." Although it is certainly true that particular insurgencies can sometimes be judged lawful or law-enforcing (consider for example the American revolutionaries of the 18th century), even presumptively allowable resorts to force must conform to the settled laws of war. In law, every use of force must be judged not only in reference to its announced cause, but also to its adopted means.
Always, these are discrete or separate judgments.
By definition, whenever an insurgent group resorts to manifestly unjust or indiscriminate means, its actions constitute terrorism. Even if adversarial Palestinian claims of a hostile "occupation" were widely accepted to be reasonable, any corollary claims of entitlement to indiscriminate means would remain patently false and morally disfiguring.
It's not really complicated. International law cannot be invented and reinvented according to particular situations. It maintains very specific and determinable form and content. It cannot be defined and redefined by insurgent groups or insurgent patrons. This is especially the case when insurgent violence intentionally targets a designated victim state's fragile and most vulnerable civilian populations. In those cases, ipso facto, insurgent violenceis terror-violence.
There is more. National liberation movements that fail to meet the test of just means can never be protected as lawful or legitimate. Even if "compelling law" were somehow to accept the factually questionable argument that terror groups had fulfilled the broadly accepted criteria of "national liberation," (e.g., Iran-supported Hamas), they would still not satisfy the equally germane legal standards of discrimination, proportionality, and military necessity. These standards are expressly applied to insurgent or sub-state armed forces by the common Article 3 of the four Geneva Conventions of 1949, and by the two 1977 Protocols to these key Conventions.
Indisputably, all war and insurgency is governed by common standards of "humanity."[19] These overarching criteria are binding upon all combatants by virtue of a still more comprehensive customary and conventional international law, including Article 1 of the Preamble to the Fourth Hague Convention of 1907. This foundational rule called the "Martens Clause" makes all persons responsible for upholding the "laws of humanity" and the associated "dictates of public conscience."
Under compulsory international law, terrorist crimes mandate universal cooperation in both apprehension and punishment. As punishers of "grave breaches" under international law,[20] all states are expected to search out and prosecute or extradite individual terrorists. In no conceivable circumstances, and whatever the presumed expectations of religious faith, are states permitted to regard terrorist "martyrs" as legitimate "freedom fighters." In principle, this is also true for Israel, which was formed according to the inherently Jewish principles of Natural Law.
In law, rights can never stem from wrongs.[21] Even if certain populations continue to insist on treating the most recalcitrant jihadist insurgents as "martyrs," such treatment can have no exculpatory or mitigating effect on attendant terrorist crimes. Despite any alleged justness of cause, and this includes frequently-cited adversarial references to "sovereignty" and "self-determination," nothing in international law can ever justify the deliberate targeting of non-combatant Israeli populations. In this connection there are notable ironies. During the extant Gaza War, such targeting has killed and injured not only Palestinians working in Israel, but also Thai agricultural laborers whose only interest is supporting their indigent families back home.
In essence, Israel's jihadist foes are in perpetual search for the preeminent form of power on planet earth. This means power over death. Accordingly, Jerusalem/Tel Aviv's counter-terrorism policy-makers ought never lose sight of this power and its primal place in determining certain enemy decisional calculi. In the end, power over death could even trump every other more tangible form of power, including those forms that are based upon aircraft carriers, missiles or technologically advanced weapon systems. The true cause of this expectation lies at the heart of what it means to be human.
Philosopher Alfred North Whitehead would argue that in all world politics, any deeply felt promise of immortality must be of utterly "transcendent importance."[22]
This signifies, among other things, that the primary Israeli orientation to wage battle in counter-terrorism must always focus on "mind over mind," not just "mind over matter." Whenever enemies assign an absolute primacy to the words "I believe," it should immediately become an "automatic" signal to Jerusalem that the best Israeli response must be undertaken at a recognizably intellectual level.[23] Though intangible and not easily understood by ordinary politicians or planners, an enemy search for power over death can prove decisively all-important and plainly unresponsive to ordinary threats of military harm.
What next? To blithely dismiss such a distressingly complex reality will be tempting for Israel, but that dismissal could prove catastrophic.[24] When a determined enemy is driven by presumptively existential notions of "I believe," the Israeli arsenal of plausible counter-measures must be rendered correspondingly flexible. This analytic imperative would become even more obvious should that enemy become endowed (directly or indirectly) with nuclear or other weapons of mass-destruction.[25]
Though such ominous endowment is presently implausible, it is by no means inconceivable. In this regard, in the longer term, strategic policy planners must bear in mind that acts of nuclear terrorism need not require authentic nuclear weapons, and could involve "only" conventional rocket attacks on Israel's Dimona reactor.[26] In the final analysis, Israel's deterrence posture will have to function as a seamless web,[27] allowing decision-makers to choose from an already-available range of purposeful policy options.
Any such fateful choice could concern insurgent foes who seek not "merely' sovereignty and self-determination,[28] but "power over death."
---
[1] For scholarly discussion of Jihad, see Andrew G. Bostom, ed., THE LEGACY OF JIHAD: ISLAMIC HOLY WAR AND THE FATE OF NON-MUSLIMS (New York: Prometheus Books, 2005, 759 pp.). In the Middle East, where theological doctrine divides into the dar al-Islam (world of Islam) and the dar al-harb (world of war), acts of terror against unbelievers have generally been accepted as expressions of sacredness. In turn, individual sacrifice derives, in large part, from a very conspicuously hoped-for power over death. By adopting atavistic practice, the Jihadist terrorist expects to realize an otherwise unattainable immortality. For Hamas, which most openly seeks secular power as a new sovereign state of Palestine, certain obligatory aspects of sacrificial terror must never be overlooked. These aspects, underscoring the two-sided nature of terror/sacrifice – that is, the sacrifice of "The Unbeliever" (or "Apostate") and reciprocal sacrifice of "The Martyr" – is codified within the Charter of Hamas, as a "religious" problem." For authoritative details of the Hamas Charter, see: Louis René Beres: https://scholarlycommons.law.case.edu/jil/vol39/iss3/2/
[2] In the 17th century, French philosopher Blaise Pascal remarked prophetically, in his aptly titled Pensées: "All our dignity consists in thought…It is upon this that we must depend…Let us labor then to think well: this is the foundation of morality." Similar reasoning characterizes the writings of Baruch Spinoza, Pascal's 17th-century Jewish contemporary. In Book II of his Ethics, Spinoza considers the human mind or the "intellectual attributes," and – drawing additionally from René Descartes – defines an essential theory of learning and knowledge.
[3] "Science," says philosopher Jose Ortega y'Gasset in Man and Crisis (1958), "by which I mean the entire body of knowledge about things, whether corporeal or spiritual – is as much a work of imagination as it is of observation…. the latter is not possible without the former…." But where exactly is there sufficient evidence of "imagination" in Israel's counter-terrorist strategies?
[4]This brings to mind relevant considerations of human rationality and irrationality. More precisely, a state or insurgent-group actor is determinedly rational to the extent that its leadership always values collective survival more highly than any other conceivable preference or combination of preferences. An insurgent force such as Hamas might not always display such a "helpful" preference ordering.
[5]These agreements concern Arab states with which Israel has never actually been "at war."
[6]See Sigmund Freud, The Future of an Illusion; Totem and Taboo; and Moses and Monotheism. At the end of Chapter VI in The Future of an Illusion, where he has been discussing the "psychical origin of religious ideas," Freud concludes as follows: "We shall tell ourselves that it would be very nice if there were a God who created the world, and was a benevolent Providence, and if there were a moral order in the universe, and an after-life; but it is very striking fact that all this is exactly as we are bound to wish it to be. And it would be more remarkable still if our wretched, ignorant, and downtrodden ancestors had succeeded in solving all these difficult riddles of the universe."
[7]To a point, the author of On War is correct in assigning permanent strategic primacy to the "political object," but this assignment also needs a further broadening to include Oswald Spengler's "metaphysical fear."
[8] See Yehoshafat Harkabi, The Bar Kokhba Syndrome: Risk and Realism in International Politics (Chappaqua, New York: Rossel Books, 1983), p. 132.
[9] See Louis René Beres, "Self-Determination, International Law and Survival on Planet Earth," ARIZONA JOURNAL OF INTERNATIONAL AND COMPARATIVE LAW, Vol. 11, No. 1., 1994, pp. 1-26. See also: Declaration on Principles of International Law Concerning Friendly Relations and Co-operation among States in Accordance with the Charter of the United Nations (The Principle of Equal Rights and Self-Determination of Peoples), G.A. Res. 2625, U.N. GAOR, 25th Sess., and Supp. No. 28 at 121, U.N. Doc. A/8028 (1970), reprinted in 9 I.L.M. 1292; Declaration on the Granting of Independence to Colonial Countries and Peoples, G.A. Res. 1514, U.N. GAOR, 15th Sess., Supp. No. 16, at 66, U.N. Doc. A/4684 (1960); Principles Which Should Guide Members in Determining Whether or Not an Obligation Exists to Transmit the Information Called for Under Article 73e of the Charter, G.A. Res. 1541, U.N. GAOR, 15th Sess., Supp. No. 16, at 29, U.N. Doc. A/4684 (1960).
[10]Some Israeli supporters of Palestinian statehood argue that its prospective harms to Israel could be reduced or eliminated by ensuring that Arab state's immediate "demilitarization." For informed legal reasoning against this argument, see: Louis René Beres and (Ambassador) Zalman Shoval, "Why a Demilitarized Palestinian State Would Not Remain Demilitarized: A View Under International Law," Temple International and Comparative Law Journal, Winter 1998, pp. 347-363; and Louis René Beres and Ambassador Shoval, "On Demilitarizing a Palestinian `Entity' and the Golan Heights: An International Law Perspective," Vanderbilt Journal of Transnational Law, Vo. 28., No.5., November 1995, pp. 959-972.
[11]The law of armed conflict is largely concerned with the principle of proportionality, which has its jurisprudential and philosophic origins in the Biblical Lex Talionis, the law of exact retaliation. The "eye for eye, tooth for tooth" can be found in three separate passages of the Jewish Torah, or Biblical Pentateuch. These Torah rules are likely related to the Code of Hammurabi (c. 1728- expression 1686 BCE) – the first written evidence of penalizing wrongdoing with exact retaliation. In matters concerning personal injury, the code prescribes an eye for an eye (# 196), breaking bone for bone (#197), and extracting tooth for tooth (#199). Among the ancient Hebrews, we must speak not of the Lex Talionis, but of several. The Lex Talionis appears in only three passages of the Torah. In their sequence of probable antiquity, they are as follows: Exodus 21: 22-25; Deuteronomy 19: 19-21; and Leviticus 24: 17-21. All have similarities to various other Near Eastern legal codes. These three passages address specific concerns: hurting a pregnant woman, perjury, and guarding Yahweh's altar against defilement. See Marvin Henberg, Retribution: Evil for Evil in Ethics, Law and Literature, 59-186 (1990). In contemporary international law, the principle of proportionality can be found in the traditional view that a state offended by another state's use of force, if the offending state refuses to make amends, "is then entitled to take `proportionate' reprisals." See Ingrid Detter De Lupis, The Law of War, 75 (1987). Evidence for the rule of proportionality can also be found in the International Covenant on Civil and Political Rights (1966) at Art. 4. Similarly, the American Convention on Human Rights allows at Art. 27(1) such derogations "in time of war, public danger or other emergency which threaten the independence or security of a party" on "condition of proportionality." In essence, the military principle of proportionality requires that the amount of destruction permitted must be proportionate to the importance of the objective. In contrast, the political principle of proportionality states "a war cannot be just unless the evil that can reasonably be expected to ensure from the war is less than the evil that can reasonably be expected to ensue if the war is not fought." See Douglas P. Lackey, THE ETHICS OF WAR A ND PEACE, 40 (1989).
[12]The principle of military necessity is defined most authoritatively as follows: "Only that degree and kind of force, not otherwise prohibited by the law of armed conflict, required for the partial or complete submission of the enemy with a minimum expenditure of time, life and physical resources may be applied." ADAM ROBERTS & RICHARD GUELFF, DOCUMENTS ON THE LAWS OF WAR 10 (3rd ed. 2000) (quoting U.S. DEP'T OF THE NAVY ET AL., THE COMMANDER'S HANDBOOK ON THE LAW OF NAVAL OPERATIONS, NWP 1-14M, 6.2.6.4.2, (July 2007)). The term "military necessity" is found, inter alia, in the 1946 Judgment of the International Military Tribunal at Nuremberg: Extracts on Crimes Against International Law, in ADAM ROBERTS & RICHARD GUELFF, DOCUMENTS ON THE LAWS OF WAR 155 (1989).
[13]Codified criteria for distinguishing between combatant and noncombatant populations were introduced for the first time under international law at the Fourth Geneva Convention of 1949. Convention Relative to the Protection of Civilian Persons in Time of War art. 3, Aug. 12, 1949, 6 U.S.T. 3516, 75 U.N.T.S. 287 [hereinafter Geneva Convention IV].
[14] Under international law, terrorist movements are always Hostes humani generis, or "Common enemies of mankind." See: Research in International Law: Draft Convention on Jurisdiction with Respect to Crime, 29 AM J. INT'L L. (Supp 1935) 435, 566 (quoting King v. Marsh (1615), 3 Bulstr. 27, 81 Eng. Rep 23 (1615) ("a pirate est Hostes humani generis")).
[15] For a discussion of authoritative criteria to distinguish permissible insurgencies from impermissible ones, see: Louis René Beres, "The Legal Meaning of Terrorism for the Military Commander," CONNECTICUT JOURNAL OF INTERNATIONAL LAW, Vol. 11., No. 1., Fall 1995, pp. 1-27.
[16] Also worth pointing out here is that the criminal responsibility of leaders under international law is not limited to direct personal action or to official position. On the peertinent principle of command responsibility, or respondeat superior, see: In re Yamashita, 327 U.S. 1 (1945); The High Command Case (The Trial of Wilhelm von Leeb), 12 LAW REPORTS OF TRIALS OF WAR CRIMINALS 1 (United Nations War Crimes Commission Comp., 1949); see Parks, COMMAND RESPONSIBILITY FOR WAR CRIMES, 62 MIL.L. REV. 1 (1973); O'Brien, THE LAW OF WAR, COMMAND RESPONSIBILITY AND VIETNAM, 60 GEO. L.J. 605 (1972); U S DEPT OF THE ARMY, ARMY SUBJECT SCHEDULE No. 27 – 1 (Geneva Conventions of 1949 and Hague Convention No. IV of 1907), 10 (1970). The direct individual responsibility of leaders is also unambiguous in view of the London Agreement, which denies defendants the protection of the act of state defense. See AGREEMENT FOR THE PROSECUTION AND PUNISHMENT OF THE MAJOR WAR CRIMINALS OF THE EUROPEAN AXIS, Aug. 8, 1945, 59 Stat. 1544, E.A.S. No.472, 82 U.N.T.S. 279, art.
[17] This right must always be understood in terms of the continuously decentralized system of international law bequeathed at Westphalia in 1648. See: Treaty of Peace of Munster, Oct. 1648, 1 Consol. T.S. 271; and Treaty of Peace of Osnabruck, Oct. 1648, 1., Consol. T.S. 119. Together, these two treaties comprise the Peace of Westphalia.
[18] According to Article 53 of the Vienna Convention on the Law of Treaties: "…a peremptory norm of general international law is a norm accepted and recognized by the international community of states as a whole as a norm from which no derogation is permitted and which can be modified only by a subsequent norm of general international law having the same character." See: Vienna Convention on the Law of Treaties, Done at Vienna, May 23, 1969. Entered into force, Jan. 27, 1980. U.N. Doc. A/CONF. 39/27 at 289 (1969), 1155 U.N.T.S. 331, reprinted in 8 I.L.M. 679 (1969).
[19]Underlying these common standards is a unifying concept of human "oneness." The history of western philosophy and jurisprudence contains many illustrious examples of such welcome cosmopolitanism. Most notable are Voltaire and Goethe. We need only recall Voltaire's biting satire in the early chapters of Candide and Goethe's oft-repeated comment linking the contrived hatreds of belligerent nationalism to declining stages of human civilization. We may also note Samuel Johnson's famously expressed conviction that patriotism "is the last refuge of a scoundrel;" William Lloyd Garrison's observation that "We cannot acknowledge allegiance to any human government…. Our country is the world, our countryman is all mankind;" and Thorsten Veblen ("The patriotic spirit is at cross-purposes with modern life.") Of course, there are similar sentiments discoverable in Nietzsche's Human, all too Human and in Fichte's Die Grundzűge des gegenwartigen Zeitalters." Finally, let the reader recall Santayana's coalescing remark in Reason and Society: "A man's feet must be planted in his country, but his eyes should survey the world." The ultimate point of all these cosmopolitan remarks is that narrow-minded patriotism is inevitably "unpatriotic," at least in the sense that it is not in the genuine long-term interests of citizens or subjects.
[20].The term "Grave Breaches" applies to certain serious infractions of the Geneva Conventions of 1949 and Protocol I of 1977. The actions defined, as "Grave Breaches" in the four Conventions must be performed willfully or intentionally, and against the different groups of "protected person" identified by each Convention. The High Contracting Parties to the Geneva Conventions are under obligation "to enact any legislation necessary to provide effective penal sanctions for persons committing, or ordering to be committed," a grave breach of the Convention. As defined at Art. 147 of Geneva Convention (IV) Relative to the Protection of Civilian Persons in Time of War (6 U.S.T. 3516, signed on Aug. 12 1949, at Geneva), Grave Breaches "shall be those involving any of the following acts, if committed against persons or property protected by the present Convention: willful killing, torture or inhuman treatment, including biological experiments, willfully causing great suffering or serious injury to body or health, unlawful deportation or transfer or unlawful confinement of a protected person, compelling a protected person to serve in the forces of a hostile Power, or willfully depriving a protected person of the rights of fair and regular trial prescribed in the present Convention, taking of hostages and extensive destruction and appropriation of property, not justified by military necessity and carried out unlawfully and wantonly. Reference to Grave Breaches can also be found in the INTERIM REPORT OF THE COMMISSION OF EXPERTS, UNITED NATIONS DOCUMENT, S/25274, and January 2, 1993, at Sec. 3., Art. 47.
[21] Ex injuria jus non oritur.
[22] See Whitehead's Religion in the Making (1926).
[23] In prophetic words of poet Guillaume Apollinaire (The New Spirit and the Poets, 1917): "It must not be forgotten that it is perhaps more dangerous for a nation to allow itself to be conquered intellectually than by arms."
[24] This brings to mind the closing query of Agamemnon in The Oresteia by Aeschylus: "Where will it end? When will it all be lulled back into sleep, and cease, the bloody hatreds, the destruction"?
[25] For earlier looks at the expected consequences of specifically nuclear attacks, by this author, see: Louis René Beres, Apocalypse: Nuclear Catastrophe in World Politics (Chicago: University of Chicago Press, 1980); Louis René Beres, Mimicking Sisyphus: America's Countervailing Nuclear Strategy (Lexington, Mass: Lexington Books, 1983); Louis René Beres, Reason and Realpolitik: U.S. Foreign Policy and World Order (Lexington, Mass: Lexington Books, 1984); and Louis René Beres, Security or Armageddon: Israel's Nuclear Strategy (Lexington, Mass: Lexington Books, 1986).
[26]Hamas fired rockets at Dimona back in 2014. Earlier, Saddam Hussein launched Scud-B rockets toward Israel during the 1991 Gulf War. For an early and informed consideration of reactor attack effects, see: Bennett Ramberg, Destruction of Nuclear Energy Facilities in War (Lexington MA: Lexington Books, 1980); and Bennett Ramberg, "Attacks on Nuclear Reactors: The Implications of Israel's Strike on Osiraq," Political Science Quarterly, Winter 1982-83; pp. 653 – 669. More recently, see: Bennett Ramberg, "Should Israel Close Dimona? The Radiological Consequences of a Military Strike on Israel's Plutonium-Production Reactor,"Arms Control Today,May 2008, pp. 6-13.
[27]See, by this author and former Israeli Ambassador Zalman Shoval, at West Point, Pentagon: https://mwi.usma.edu/creating-seamless-strategic-deterrent-israel-case-study/
[28]On this choice, ancient philosophy can be helpful. More precisely, Plato's theory, offered in the fourth century B.C.E, seeks to explain all political choice in terms of epiphenomena, an unstable realm of half-truths and distorted perceptions. In contrast to the uniformly stable realm of immaterial Forms, a realm from which all genuine knowledge must be derived, the political arena is dominated by myriad contradictions of the reflected world, contradictions that inevitably fail to account for "metaphysical fear."
The syndrome of neglect: After years of hyperactivity, Erdogan is completely isolated
At the NATO Summit held in Brussels on June 14, strategically important issues were discussed, such as the relations of the Alliance's Member States with China and their attitude towards President Putin's Russia. The Member States' positions on these issues did not appear unambiguous and diplomats had to struggle to find the right wording to draft the final communiqué. What was evident, however, was an only apparently marginal fact: the total "physical" as well as political isolation of Turkish President Recep Tayip Erdogan.
After being defined by Prime Minister Draghi as a "dictator and autocrat", the Turkish President also had to endure the harsh reprimands of the US State Department which, at the end of the "eleven-day war" between Israel and Hamas, did not hesitate to condemn – in unusually harsh language – some of his public statements made in the first days of the war when, in order to underline his thoughts towards the Israeli leadership, he called Benjamin Netanyahu "the Jewish Prime Minister".
The derogatory use of the word "Jewish' instead of "Israeli" triggered a reaction from President Biden's Administration. The State Department spokesman, Ned Price, was instructed to express "the strong and unequivocal condemnation of the Turkish President's anti-Semitic comments', and called on him to refrain from "incendiary remarks, which could incite further violence … not least because anti-Semitism is reprehensible and should have no place on the world stage".
After struggling for years to become a true regional power, President Erdogan's Turkey is now on the sidelines of the political scene and the Turkish leader's bewildered expression emerging from the photographs of the NATO Summit of June 14 – which show him physically isolated from the other Heads of State and government – appears as an iconic testimony to the irrelevance to which Turkey has been condemned, owing to the adventurism of its President, after a decade of reckless and counterproductive political and military moves.
As early as in the spring of 2010, in view of showing he was at the forefront in supporting the Palestinian cause, President Erdogan authorised the establishment of the "Freedom Flotilla", a naval convoy capable of challenging – under the Turkish flag – the Israeli naval blockade of the Gaza Strip.
On May 31, 2020, Israeli commandos intercepted the Mavi Marmara ship carrying not only humanitarian aid, but also Hamas militants attempting to enter again the Gaza Strip illegally.
As soon as Israeli soldiers stepped onto the deck of the Turkish ship, they were confronted by Palestinians and crew members armed with axes, knives and iron bars. Ten Palestinians and Turkish sailors died in the ensuing clashes, but the most severe wound was inflicted on Turkish-Israeli relations.
Turkey broke off diplomatic relations with Israel – long-standing relations dating back to 1949 when Turkey was the first, and for many years the only, Muslim country to recognise the State of Israel, thus also interrupting important economic and military relations that represented for the entire Middle East the example of how it was possible to follow paths of integration and pacification between Muslims and Jews.
Since 2011, with the outbreak of the so-called "Arab Springs", President Erdogan has tried in every way to take a leading role in a flow of events which – rather than exporting liberal democracies in the region – aimed to underline and validate the victory of the "Muslim Brotherhood" and of the most backward and fundamentalist Islam.
While thinking he could easily solve his competition with Assad' Syria and at the same time dismiss the problem of Turkish and Syrian Kurdish irredentism, President Erdogan intervened heavily in the Syrian civil war by providing military aid and logistical support not only to the militias of the "Syria Liberation Army", but also to the Salafist formations of Jabhat Al Nusra and even ISIS.
We all know what has happened: after a decade of civil war, Syria is in ruins but Bashar al-Assad is still in power; the rebels are now closed in small pockets of resistance and Russia, which intervened siding with Damascus, thus overturning the outcome of the conflict, is firmly established in the country while Turkey is not only excluded from the promising business of Syria's reconstruction, but finds itself managing a massive refugee emergency.
In President Erdogan' sometimes ill-considered quest to make his country take on the role of the leading regional power, his activism led him to intervene in the Nagorno-Karabakh crisis in support of the Azerbaijani Turkmen against the Christian Armenians, with the result that, after the last crisis in the autumn of 2020, Turkey had to step aside to leave Russia the role of interposition and peacekeeping force.
In Libya, too – after sending arms and mercenaries to support al-Sarraj's Government of National Accord (GNA) – after its resignation last January, the Turkish role became less influential than the Turkish leader's aspirations.
In 2017, in a vain attempt to send a signal to NATO and US allies, President Erdogan bought S-400 surface-to-air missile systems from Russia, worth 2.5 million dollars.
The move did not please the then US President, Donald Trump, who immediately imposed economic and military sanctions on Turkey, thus contributing to the decline of its economy and to its progressive international isolation.
It has recently been reported that, in an attempt to bring Turkey closer to the new Biden Administration, President Erdogan has decided to send back home the Russian technicians who were in charge of S-400 maintenance at the Incirlick base – which is also a NATO base – with the result of infuriating Vladimir Putin who obviously does not like the idea of seeing highly sophisticated equipment in the hands of the Americans.
The end result of all these unhinged moves is that the US sanctions remain in place while the Russians can only regret having trusted an unreliable leader.
On the domestic front, too, despite the repression that followed the failed coup d'état of 2016, things are not going well.
The deep economic crisis, resulting from excessive military spending, poor administrative capacity and rampant corruption, as well as the repercussions of the Covid-19 pandemic, makes the situation even more difficult for the Turkish President and his party, the AKP (Justice and Development Party), which have ruled the country continuously since 2002.
The recent local elections, in which the AKP was defeated, and the election polls indicate that, despite the tactical alliance between President Erdogan's party and the ultra-nationalist National Movement, a success for the President and his party in the 2023 general and Presidential elections seems far from certain.
What makes President Erdogan's sleep even more restless is certainly the 'Peker scandal' that has been hitting the headlines of all Turkish newspapers and social media over the last few days.
Sedat Peker, a businessman formerly affiliated with the extreme right-wing organisation of the "Grey Wolves" (the same one to which Ali Agca, known for the attempted assassination of Pope John Paul II, belonged) has long been a supporter of Tayyp Recep Erdogan and is known to have been one of the main suppliers of weapons to jihadist groups involved in the Syrian civil war.
Last April, after being accused of corruption and criminal conspiracy, he went into self-exile, first in Montenegro and then in the United Arab Emirates, from where he has been conducting a relentless campaign against President Erdogan and his party on charges of corruption and other crimes and offences.
Under the interested supervision of Mohamed Dalhan, the former Head of the Palestinian intelligence service in the Gaza strip, exiled to the Emirates after the break with Hamas, Sedat Peker daily floods social media with accusations against the Turkish President's "magic circle", starting with Interior Minister Suleyman Soylu and his ally Mehemet Agar, former Police Chief, who in Peker's opinion are responsible not only for corruption, but also for extortion, drug trafficking and murder.
Despite government-imposed censorship, these sensational accusations dominate the political debate in Turkey.
Mohammed Dalhan, the Palestinian secret agent, helps Sedat Peker both out of a spirit of revenge against Hamas and, hence, against its Turkish supporter, and because the Abu Dhabi government, for which he now works, has not favourably viewed Turkey's attempts to sabotage the "Abraham Accords" between Israel and moderate Arab countries and the explicit support offered by President Erdogan to Hamas during the recent "eleven-day war". Moreover, the latter ended thanks to Egypt's mediation – a diplomatic success for the moderate Arab front that pushes Turkey and its leader ever further to the sidelines, as they – observant Sunnis – are now forced to move closer to the heretical Shiites of Iran, the only ones who now seem to give credit to President Erdogan, who is now like a bad student relegated to a corner of the classroom, from which he will find it difficult to escape without a clear change of course towards a more moderate approach in domestic policy and a rapprochement to the West in foreign policy.
Iranian Election Portends Increased Human Rights Abuses, Demands Western Response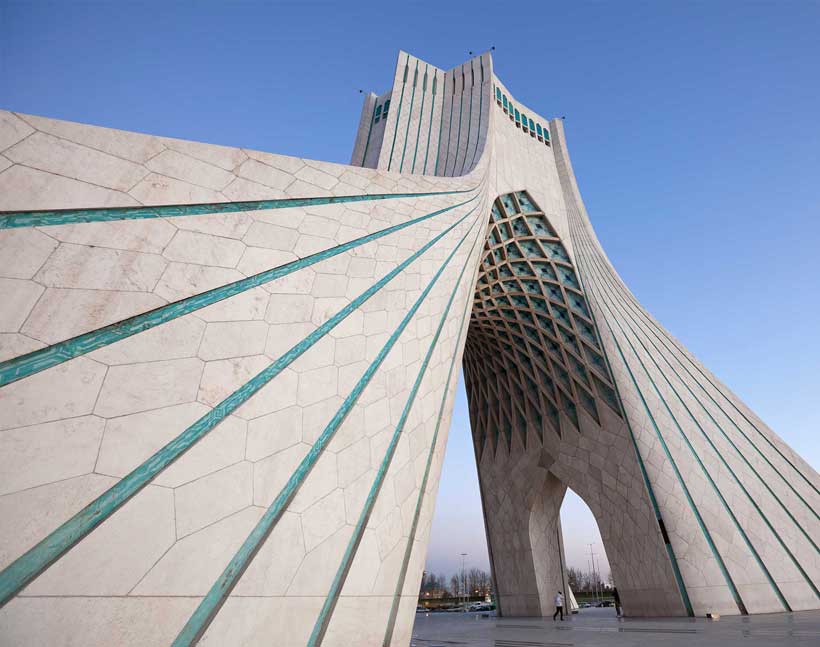 When the Iranian regime holds its presidential election this Friday, it is likely to experience the lowest level of voter turnout in its 42-year history. This has been acknowledged by certain Iranian officials and state media outlets. There are a number of reasons for this, which include the lingering effects of three anti-regime uprisings, public resentment over authorities' crackdowns on those uprisings, a lack of serious competition among the candidates, and the brutal legacy of the clear frontrunner.
All but the last of these factors were already apparent in February of last year, when Iranian regime held elections for various governors and members of parliament. Those elections are the ones to beat if the country is to set a new record for low turnout this week. Moreover, if persistently anti-democratic conditions aren't enough to yield that outcome on their own, public antipathy toward Ebrahim Raisi might just be the thing that pushes the electoral boycott over the top.
For months now, Raisi has been recognized as a person favored by the regime's Supreme Leader Ali Khamenei as the next President. But that preference specifically stems from Raisi's unwavering loyalty to the supreme leader and his willingness to flout the security and wellbeing of ordinary Iranians in order to safeguard the future of the theocratic dictatorship. In 2019, Raisi was appointed to head the nation's judiciary, and his penchant for political violence was put to the test by the outbreak of a nationwide uprising in November 2019 – a follow-up to similar protests in January 2018.
The regime's response to the latter uprising constituted one of the worst singular crackdowns on dissent since the early years of the Iranian regime. As head of the judiciary, Raisi played a leading role in that crackdown, particularly the systematic torture of political prisoners that was detailed in a September 2020 report by Amnesty International. That report was closely accompanied by the emergence of new evidence supporting the tally of protest-related killings provided by the People's Mojahedin Organisation of Iran (PMOI/MEK).
The MEK, which has long been recognized as the leading voice for Iranian democracy, quickly determined that security forces and the Islamic Revolutionary Guard Corps had killed 1,500 people in mass shooting incidents over just several days coinciding with the November 2019 uprising. Over time, the MEK has also released the names of more than half of the victims, naturally starting with those who were members of the organisation or were otherwise closely connected to it.
Details of the crackdown serve to underscore the notion that it was largely an attack on the MEK, which Khamenei had acknowledged as a driving force behind the initial uprising in early 2018. The supreme leader referenced months of planning by dissidents in order to explain the popular embrace of slogans calling for "death to the dictator" and condemning both the "hardline" and "reformist" factions of mainstream politics inside the regime. This messaging was tantamount to a call for regime change – the expressed platform of the MEK and its parent coalition, the National Council of Resistance of Iran.
In recent weeks, MEK-affiliated activist collectives known as "Resistance Units" have been using precisely this platform to promote the concept of an all-encompassing electoral boycott. In April alone, those activists erected posters, painted graffiti, and held demonstrations in more than 250 localities across the Islamic Republic, urging citizens to "vote for regime change" by avoiding the polls and denying any semblance of legitimacy to the ruling system. Since then, the call to action has been echoed by various other groups, including pensioners and blue-collar workers whose frustration with the regime has greatly intensified in the midst of an economic crisis exacerbated by self-serving government policies and blatant corruption.
Protests by these and other demographics have lately come to feature slogans like, "We have seen no justice; we will not vote anymore." The implication is that Iranians from all walks of life are not only rejecting the current election but also the entire underlying system, in favour of a platform akin to that which is being promoted by the MEK and the NCRI. The details of that platform are clarified for an international audience each year at a rally of Iranian expatriates and political supporters which invariably features eager endorsement of the "10-point plan" for a democratic Iranian republic that was authored roughly 15 years ago by NCRI President-elect Mrs. Maryam Rajavi.
The plan calls for free and fair elections as well as secular pluralism, and it expresses a commitment to international laws and principles of human rights. By contrast, the existing regime has repeatedly rejected those laws and principles through such recurring actions as its execution of juvenile offenders, its routine usage of torture and forced confessions, and its explicit insistence upon exception from human rights standards that are deemed to conflict with the regime's fundamentalist interpretation of Shiite Islam.
Despite all of these, Tehran's contempt for human rights has arguably never been more blatant than is now, in the run-up to Raisi's appointment as the regime's next president. His role in the crackdowns following the November 2019 are certainly one reason for this, but the main source of Raisi's infamy remains his participation in the 1988 massacre of political prisoners. Those killings arguably constitute the late 20th century's single worst crime against humanity, and as one of four figures in Tehran's "death commission" at the time, Raisi bears as much responsibility as anybody for the roughly 30,000 hangings that were carried out over just several months.
In commenting on the election, the NCRI has made it clear that Raisi was chosen to run a more-or-less uncontested campaign precisely because of this legacy. Specifically, the NCRI argues that Khamenei witnessed the Resistance movement gaining momentum and resolved to consolidate power in the hands of those most comfortable with political violence. But in so doing, the supreme leader gave Iranians even more incentive to protest the political process than they had had in February 2020. Thus, when Raisi takes office, he will immediately be faced with the challenge of compensating for an electoral boycott that effectively deprive the regime of any claim to political legitimacy.
The consequences of that challenge will surely depend, in part, on the role that the international community chooses to take on in the midst of forthcoming conflicts between the Iranian regime and a population that is showing ever-greater support for an organised resistance. If major world powers elect to stand on the sidelines, it could give the Raisi administration license to assume office and then immediately initiate human rights abuses rivaling those of November 2019, or possibly approaching those of summer 1988. However, if those powers recognize this danger and instead elect to intervene on the Iranian people's behalf, then they may find they have ample opportunities to do so.
Relevant strategies will be presented by NCRI officials and the political supporters, including European and American lawmakers and academics with diverse party affiliations, when they take part in the coalition's World Summit on a Free Iran between July 10 and 12.
Israel-Palestine Conflict: A Way Forward
The first Prime Minister of Israel, David Ben Gurion, confessed (as mentioned in the book The Israel Lobby and US Foreign Policy), "If I were an Arab leader, I would never make terms with Israel. That is natural: we have taken their country. Sure, God promised it to us, but what does that matter to them? Our God is not theirs. We come from Israel, it's true, but two thousand years ago, and what is that to them? There has been Anti-Semitism, the Nazis, Hitler, Auschwitz, but was that their fault? They see but one thing: we have come here and stolen their country. Why should they accept that?"
Why did Ben Gurion say this? He knew that, initially the land did belong to the Jews, but when it was taken over by the Babylonians long ago, it remained no longer theirs. The Muslims had no role, whatsoever, in that occupation since the Babylonian captivity occurred around a thousand years before the emergence of Islam, implying that Muslims did not besiege this land from the Jews. In other words, when Jews were living there, it was their national homeland and when Muslims became the dominant force there, it turned out to be their national homeland.
This piece of land has remained sacred to both Jews (as Ben Gurion said, above) and Muslims. It is the place containing the first Qibla of Muslims and associated with the Prophet Muhammad's (PBUH) journey to the heavens. For Jews, it contains the Temple of Solomon. Thus, both historically and religiously, Muslims have the equal right on this land as Jews. On these bases, neither Muslims nor Jews are ready to give up this land, hence a conflict continues between them.
Following the realization of the unjust Balfour declaration, two prominent solutions have been proposed: one state of two nations (Muslims and Jews) or two states of two nations.
One-state two-nation solution refers to a unitary state which includes the whole territory of Israel, West Bank and Gaza Strip. The federating units can be autonomous for the better functioning of the one state of two nations. The state would be shared and owned as equals by Jews and Muslims alike. Culturally, it would remain a salad bowl – the two peoples would retain their distinct cultural identities yet live together. If better sense prevails, the coexistence of Muslims and Jews would enable them to utilize each other's potential and pursue their common interests, i.e., peace and stability.
In this regard, the Prophet Muhammad (PBUH) set a guiding principle for the mutual co-existence of two nations (i.e., Muslims and non-Muslims) in the charter of Medina. This charter was democratically agreed by the leaders of all local tribes in such a way that all the parties to the agreement committed to defend the Medina state from any external aggressor. One example to illustrate the level of commitment is noteworthy. A prominent Jewish scholar, Makhreeq, took part in the battle of Uhud and fought alongside Muslims against the Mushriqin of Mecca. He was killed in the battle performing the commitment made under the Medina charter. He even made sure that if he was killed, his family must donate all his wealth to the state treasury for the protection of the homeland. The Medina charter valued religious differences by not making one religion superior to others. One of its clauses was that Muslims would abide by their religious laws and Jews by theirs. They were not to lose their religious identities but live together as politically equals while maintaining the religious differences.
The one-state solution can end the hostilities between the two peoples. A multicultural nation can be inclusive for all, and be a state to be recognized by other states. The Balfour Declaration of 1917 outlined the notions of a national home for the Jewish people without infringing the religious as well as civil rights of the non-Jewish people. However, it contained a fundamental flaw. It provided Jews national rights but did not give the Palestinians the same status.
On similar lines, Yousef Munnayer, a Palestinian-American writer and the former Executive Director of the US Campaign for Palestinian Rights, proposed a one state formula, which provides equal rights to all the citizens in every essence of the word. He wrote in the Foreign Affairs magazine, "The question, then, is not whether there will be a single state but what kind of state it should be. Will it be one that cements de facto apartheid in which Palestinians are denied basic rights? Or will it be a state that recognizes Israelis and Palestinians as equals under the law?" If we analyze the latter state in the light of Medina charter, it would be feasible and acceptable for two nations to exist as political equals. While protecting and preserving the religious identities of both nations, a one-state solution must provide equality to them in the political realm.
If the one-state solution is not possible, then the alternative could be the two-state solution, which means that the Gaza Strip and West Bank would unitedly become Palestinian territory and the remaining part would remain Israel. This is something on whose basis Pakistan also supports the Palestinian cause and backs a pre-1967 border solution. In such a scenario, Palestine would resemble Pakistan before the fall of Dhaka – Gaza and West Bank separated by Israel in between, just like East and West Pakistan separated by India before 1971.
The aggression by Israel every now and then must end. Human security should become the focus. A binational secular state accepting the religious differences and considering all the people as equals can work in the benefit of all. A peaceful settlement to the dispute is the only thing that is beneficial for both of them, especially the Palestinians.