Renewable tech brings power swarming through the world's poorest villages
Swarm grids, an innovative technology designed to work with renewable energy sources, are bringing reliable electricity to some of the world's poorest and remote regions for the first time, providing a major boost to the livelihoods of those who live there.
Around 789 million people worldwide still have no access to electricity, seriously hampering their opportunities for development. But the installation, with the support of the UN development Programme (UNDP), of so-called "swarm grids" in vulnerable communities, from Laos to Mozambique to Vanuatu, is demonstrating that low-cost renewable energy solutions can be an effective alternative to more expensive large-scale grid connections.
The first step to a great future
"This is the first step into a great future", says Reuben Natamatewia, the Paramount Chief on Lelepa Island, part of the archipelago of 83 islands that make up the nation of Vanuatu, one of the poorest countries in the world.
Mr. Natamatewia is excited by the potential of a swarm grid that has been installed on the island, which, like the vast majority of the nation's islands, has never been connected to the national grid. Until now, the inhabitants of these islands have had to make do with polluting diesel generators or individual solar home systems, which have a limited capacity, barely providing enough power to charge a mobile phone. The installation promises to be a game-changer for Lelepa.
"Once our village is fully electrified, we will be able to refrigerate our daily fish catch. An electric water pump will provide drinking water to villagers. At the school, teachers and students will be able to use the copy machine and printer. Thanks to sewing machines, women producers will be able to increase their handicrafts production."
The pioneering swarm grid project, which is supported by UNDP, with financing from Germany, consists of sturdy power cubes, which look like large car batteries, and are charged by a solar array. The power stored in the cubes is fed to individual households, or community buildings such as health centres, via cables buried underground. Because the cubes are inter-connected, power outages are far less likely: if one cube fails, power can be supplied from the other cubes. And, as the energy needs of the community grow, more cubes can be added.
The Lelepa swarm grid is a pilot project, but the Vanuatu government has plans to extend it to many more of the country's off-grid islands, and transition to 100 per cent renewable energy.
As UNDP technical adviser Alexandra Soezer explains, the swarm grid is a far more cost-effective solution than the options previously available on Vanuatu's islands. "In Malekula island, UNDP built a traditional minigrid, where each household connection cost around $6,000.00. In contrast, the connection per household on Lelepa island works out at around $1,200".
Light is life
"Light is not only light. It is life, and a better life for us here," says Teung, the chief of Thai Phai Bai village which, along with nearby Ko Bong, is now benefiting from clean energy delivered by a swarm grid installed with UNDP support.
Ko Bong and Thai Phai Bai are too remote to be part of the national grid and, like the inhabitants of Lelepa Island, anticipate that the arrival of cheap, reliable electricity will have a transformative effect on their lives, with benefits including improved health care, education and commercial opportunities.
However, for the UNDP-backed projects to be sustainable, it is essential that members of vulnerable, poor communities can afford to pay for the electricity generated. In Lelepa, where the priority is the electrification of community buildings and infrastructure, a pay-as-you-go model is being put in place for households connections, whilst in Ko Bong and Thai Phai Bai, a community group is managing the swarm grid, and is establishing an electricity fee that is deemed reasonable for the villager
Bringing electricity to millions
The success of these projects highlights the huge difference that electricity has on some of the world's poorest people, and the relatively low level of investment needed to make it happen. The potential for bringing electrical power to millions more people is extremely high, says Ms. Soezer.
"According to 2018 figures, there are still 789 million people without access to electricity. By scaling up low-cost swarm grid programmes, we could bring electrification to around 80 per cent of these people, at a cost of around $400 to $500 per connection. Each household could end up paying less than $2.00 per month".
To be able to scale up, and achieve these results, governments, with support from bodies such as the UN-backed Climate Investment Platform, will still need to secure the necessary loans and grants, but the swarm grids projects show that, given the political will, the ultimate goal of universal access to clean, reliable, and affordable energy, is both technically feasible, and realistic.
WEF Launches Coalition to Tackle Harmful Online Content
The World Economic Forum announced today that it is launching a Global Coalition for Digital Safety which will accelerate public-private cooperation to tackle harmful content online. It will serve to exchange best practices for new online safety regulation, take coordinated action to reduce the risk of online harms, and drive collaboration on programmes to enhance digital media literacy. The full list of members can be found here.
With the growing challenge of health misinformation, violent extremist and terrorist content, and the exploitation and abuse of children online, there is an urgent need for more deliberate global coordination to improve digital safety.
"The Forum recognizes this problem is only growing in size and complexity. This Coalition serves to bring together leaders in the public and private sector to cooperate globally on solutions that will ultimately reduce the consumption and distribution of material that is causing harm – especially to vulnerable members of our population," said Cathy Li, Head of Media, Entertainment, and Sport Industries at the Forum.
Coalition members highlighted the need to act more proactively when it comes to digital safety and the importance of further cooperation:
"All the processes of the modern world are connected to the internet and information technologies. But at the same time, when we speak about high-tech processes, 'digitalization', we always know about the main goal – to create a safe online environment for our citizens. Therefore, the global initiative to create purposeful cooperation between states, organizations and businesses is extremely relevant."
H.E. Mykhailo Fedorov, Deputy Prime Minister and Minister of Digital Transformation, Ukraine
"In order to improve digital safety, it is imperative that we accelerate public-private cooperation. This is an area that the World Economic Forum's Global Coalition for Digital Safety, as an impartial platform, can look into."
H.E. Johnny G. Plate,Minister of Communications and Informatics, Indonesia
"The significance of national and international collaboration, multistakeholder engagement and investment in holistic solutions to address the proliferation of global online harms has never been more important. I am so pleased to be part of the World Economic Forum's Digital Content Safety initiative and to have an opportunity to raise awareness about eSafety's multifaceted approach to helping our citizens have safer, more positive experiences online. Securing harmonization across jurisdictions to avoid a patchwork and fragmentation of online safety legislation, governance arrangements and national online safety measures should be a priority for us all."
Julie Inman Grant, eSafety Commissioner, Australia
"Global online safety is a collective goal that must be addressed by working across borders as well as by individual nations. We look forward to collaborating with international Coalition members to reduce the risk of online harms and build a safer life online for everyone."
Dame Melanie Dawes, Chief Executive, Ofcom, UK
"We believe that everyone should be free to share without harassment or abuse."
Chris Priebe, Executive Chairman, Two Hat Security
"Technology offers tools to learn, play, connect, and contribute to solving some of the world's greatest challenges. But digital safety harms remain a threat to these possibilities. As the World Economic Forum is uniquely positioned to accelerate the public-private collaboration needed to advance digital safety globally, Microsoft is eager to participate and help build whole-of-society solutions to this whole-of-society problem."
Courtney Gregoire, Chief Digital Safety Officer, Microsoft
A framework proposed in the new report, Advancing Digital Safety, will serve to better protect users online. It is centred on industry standards, which establish a safety baseline, together with regulation to govern enforcement. Coalition members are committed to charting a course that will resolve key tensions in privacy, safety, expression, business incentives and corporate versus public responsibility to effectively minimize the risk of harms encountered online.
How digitalization helps Moscow and its citizens
The unified digital register, an electronic system of interdepartmental interaction, provides departments with access to more than 390 types of documents – certificates, statements and other information needed to provide city services to residents.
The system allows citizens to avoid wasting time collecting a number of documents themselves. Government employees responsible for providing services can receive and process information more quickly.
"Creation and development of the base register allowed Moscow to transfer many state services into electronic form, including services related to construction and realty spheres, where several authorities and organizations are involved. In addition, the electronic interdepartmental interaction helps the staff of "My Documents" centers to provide services to citizens and solve their problems more quickly. Almost all the necessary information is acquired electronically from each other, so that residents do not have to collect certificates and statements themselves. According to the statistics of the Moscow City Information Technologies Department, over the past 10 years, this system has saved Moscow citizens from having to submit more than 400 million documents," said Eduard Lysenko, Minister of the Moscow City Government, Head of the Information Technologies Department.
Today, the mos.ru website gives users access to a full range of services needed by citizens in certain life situations, such as the birth of a child or purchase of a car. The first service on the mos.ru portal was the "Relocation help under the Renovation Programme" service. At the moment, it offers interactive instructions, notification service for all stages of moving and a service to call movers who will help move things to a new flat.
In the future, the city will continue to develop the mos.ru portal services so that residents will be obligated to visit authorities in person and present original documents as rarely as possible.
ACCCIM and ANBOUND Co-Hosted Forum on Digital City Development in the Post-COVID Era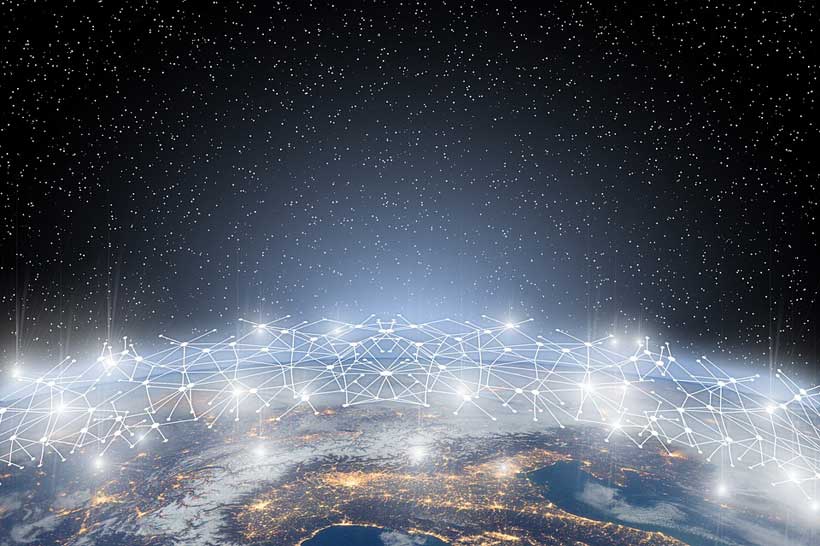 After more than a year since the emergence of the Covid-19, our modern world faces unprecedented threats to our public health, economy, and society. The lockdown measure across the world to curb the spread of the virus effectively means the suspension of civic and commercial activities, yet it also poses major disruption to nearly all aspects of life. With countries rolling out mass vaccination, the pandemic will eventually end, though the impact it brought about will continue to stay with us for a long period of time. Facing such trying time, on 23 June 2021, the Associated Chinese Chambers of Commerce and Industry of Malaysia (ACCCIM) and ANBOUND Think Tank co-hosted an online forum on "Digital City Development in the Post Covid Era" with the aim of gathering a number of internationally renowned experts to share their views and insights on the opportunities and challenges in our current and future world. The forum was moderated by Dato' Ong Chong Yi, ANBOUND Regional Chief Representative in ASEAN.
In the opening speech of His Excellency Dato' Sri Dr. Mustapa Mohamed, Malaysia's Minister in the Prime Minister's Department (Economy) in this forum, said that the diplomatic relations between Malaysia and China have strengthened, with China being Malaysia's largest trading partner since 2009. He has witnessed massive transformation of China, which is at the forefront of digitalization and modern technology. Growing at a steady pace, Malaysia too is enhancing its digitalization and the development of smart cities, to offer its citizens quality job and fulfilling life. Covid-19 has accelerated Malaysians' reliance on technology, which is particularly true in the cities, and it has redefined the way urban people work and live. This should be used as an opportunity for Malaysia to embrace change and transformation of its urban center. He noted that Chinese megacities like Shenzhen, Guangzhou, Shanghai, and Beijing are rapidly scaling up their smart city projects by heavily invested in ICT infrastructure, and they are now reaping the benefits. Malaysia, which has already outlined its plan in the digital economy blueprint can take a page from China in digitalization, which is to accelerate the roll out of smart cities. With this, Malaysian government hopes that by the year 2025, there will be at least five smart cities established in the country.
Keynote speaker Tan Sri Ter Leong Yap, President of ACCCIM believes that the current time presents us unique opportunity to rethink the role of digital technology in our lives. In this Covid-19 era, digitalization has shown great potential in terms of transferring urban activities and interactions from the physical space to digital environments. These changes are here to stay, and it is clear that facing challenges related to health, society and the environment will be crucial in the coming years to help shape the future 'digital city'. He pointed out that businesses need to examine the balance between what appears to be a lasting shift towards remote working, and the advantages of a physical workplace. Citing real estate as an example, he noted that there is the need to determine the role of digital technology in helping bring back tenants, where new operating and business models are required. Tan Sri Ter believes it is highly likely that a hybrid model featuring being in the office for important physical meetings and remote working, will become the new 'normal'.
Mr. Chan Kung, Founder of ANBOUND, has also presented his keynote speech, focusing on China's urbanization experience and what the world can learn from it. He noted that much of the researches on urbanization based on the world's experience of small-scale urbanization. In contrast, the value and position of the Chinese experience of urbanization has not been universally and sufficiently recognized and accepted by the academic community at large. On the other hand, many Chinese scholars have also not positioned the study of Chinese urbanization in a global framework. This leads to the fact that the Chinese experience of urbanization has not been widely accepted and studied to form a systematic academic theory for the world to refer to and learn from. The Chinese experience of urbanization is not only an achievement and a feat for China, but also a valuable asset for all mankind. With its many success stories and failures, China's experience deserves to be studied in depth as an important direction and an area of public policy research.
Dr. Richard Voith, Founding Principal of Econsult Solutions, stated that Covid-19 has created fear of density, in addition to reinforcing isolation and segmentation, yet it has also created opportunities that are often productive. The future of post-pandemic urbanization, according to Dr. Richard Voith, has three possible scenarios. The first scenario sees declining density, consequently there would be diminished value of existing public infrastructure, as well as land and built asset value, yet there would be increases in value of new locations. In the second scenario, there would be the return to normal with economic recovery after mass vaccination rollout. Yet, cities are constantly changing and there is no "normal" per se, and it would be more of adjustments in multiple dimensions. The third scenario sees then expansion of policy and tech savvy cities, where remote work technology allows greater freedom of locations for both people and firms. In terms of future investment, the highest return public investment would be more concentrating on investment in high tech and high-quality transit, smart city technologies that ensure safe and high-quality urban environments as well as in education, human capital development, and affordable housing. The highest private investment return on the other hand, would be on investments to adapt existing infrastructure, highly flexible urban workspaces, logistics facilities, as well as non-innovation oriented business facilities and residential units.
The Chinese government is a strong advocator of the digital city initiative to resolve those critical issues due to rapid urbanization. Ms. Yi Wang of ANBOUND noted that China's urban planning legislation is based on its five-year plans, where the government supports are needed for cities. Chinese smart city projects are characterized by the overall objectives, supporting city management, providing public services to citizens, promoting well-being and economic growth. So far, most successful practices concentrate on transportation, public safety, education, healthcare, and environmental protection. At the same time, the large population base is a good reason for technologies widely applied in China. Ms. Yi Wang cited three examples of smart cities in China. The first being Shenzhen, generally considered to be the leader in China's smart city movement. Shenzhen's transformation is equipped with a digital brain; Shanghai creates 15 minute "life circle" in building livable community; Suzhou focuses on digital manufacturing and industry community. The development of smart cities requires right vision, strategy, plans, and resources that are in place, as urban planning is a comprehensive policy issue which integrates economics, industry, space, sociology and other disciplines. Importantly, people-oriented development should be part of smart city design, as serving people's needs allows us to better address many problems in real world.
In answering the question on Malaysia's smart city development in the post-Covid era during question and answer session, Dr. Richard Voith stressed that smart city designers need to understand the need of the people, and it is crucial to have the technology, funding, and diverse talents.
On the question of digitalization of government services, Mr. Chan Kung shared China's experience, in which digitalization of technology in smart city is mostly by the government, where larger proportion belonged to government services and investment scale, and show obvious results. Other parts of digitalization are focusing on services provided to the citizens, which are harder to evaluate. Concerning the question of human interaction and technology. Mr. Chan Kung stated that there are certain interactions and relations that can only be done face-to-face, particularly family and community interactions that require human touch and cannot be replaced by technology, though digitalization can provide convenience in this aspect. There should be a fundamental line that digitalization cannot cross in the human-to-human interactions, and this is also China's urbanization experience. On the opportunities brought about by digitalization, Mr. Chan Kung noted that fuel cell is a promising sector developing countries and regions like China and ASEAN. He also noted that parts production and development, and those of automobile is a classical example, and these sectors provide opportunities that developing countries should grasp.
Concerning the acceleration of post-pandemic smart city development, Ms. Yi Wang stated that China has 20 years of smart city development experience that other countries can learn from, though she cautioned that every city has its own characteristics and resource allocations, and the lesson provided by China should be adjusted and modified based on the need of the city.
With the imminent and permanent changes brought about by the Covid-19 pandemic to the global economic landscape will be long lasting, yet they also present us with new opportunities and new lessons, making it crucial for institutions and individuals to grasp these changes, so as to navigate through the waves of uncertainties and to build a better post-pandemic world.