Modi's obduracy amid raging pandemic
The protesting farmers have announced to hold a countrywide protest to demand annulment of the newly enacted farm laws on May 26, 2021. Despite having seen the havoc of the Kumbh congregation, Modi government is stone-wall silent to the ultimatum. Twelve opposition parties have pilloried Modi government for its obduracy.
India spent the sum of Rs. 41 lakh on the ceremony to induct the first batch of Rafale aircraft (Anbala airbase) under contract to purchase 36 aircraft costing Rs. 59000 crore. Apathetic to plight of the people, Indian army chief talked to US army chief to enhance cooperation under Basic Exchange and
Cooperation agreement to hit Pakistan's land and surface targets in real time. There being no freebies, the BECA equipment will cost billions.
About 4000 COVID patients are dying each day for want of beds or oxygen. Poor people dump dead bodies of their loves ones in Holy Ganges River as they can't afford costly wood to cremate them. In just one day 150 dead bodies were recovered to save them from vultures and stray dogs. There is only one electric incinerator/cremator in India at Calcutta yet to be operated.
Shobhaa Dea asked `What'll it take for Modi to stop playing ostrich? (Deccan Chronicle May 15 2021). The national students' union registered an FIR against "missing" home minister Amit Shah
It is time India diverted its resources to stop the third wave.
Because of insanitary conditions and infested oxygen, the scourges of white and black fungi have emerged adding to COVID fatalities. , White fungus is also known as candidiasis. The Black fungus is called the Mucormycosis. Steroid treatment can cause white fungal infection in Covid patients while unsterile use of oxygen cylinders can also be a reason. White Fungus infection is more dangerous than black fungus because it affects vital organs including the lungs, brain, kidney and private parts along with the mouth, stomach and skin. Symptoms of white fungus infection are similar to that of corona virus infection. Chest pain and low oxygen levels are seen in critical patients while white patches in the oral cavity, white discharge and skin lesions are also seen among patients.
Medicines like caspofungin or micafungin are used to treat critically ill patients. But besides vaccines there is shortage of almost everything, beds, oxygen, and even wood to cremate the dead bodies. Media reported 100 to 150 dead bodies floating in the River Ganges.
Criticism stifled under the National Security Act
Instead of facing the truth, The BJP states prosecute even social posts about COVID situation under India's National Security Act. For instance, journalist Kishorchandra Wangkhem and activist Erendro Leichombam were booked under the NSA for Facebook posts that point out that cow dung or urine cannot cure COVID-19. Cow sheds are being used as COVID19 clinics. Oxygen and concentrators are being sold at exorbitant prices. Even en fire-extinguisher cylinders were sold as oxygen cylinders (Fire extinguishers painted and sold as oxygen cylinders, 3 arrested, India Today May 6, 2021).
Modi impervious to warnings
Engrossed in holding "mammoth" rallies during the state-assembly elections, the Narendra Modi government shrugged off warnings of imminent upsurge in COVID19 wave. For instance, on May 1, Reuters released a story headlined "Scientists say India government ignored warnings amid corona virus surge". It claimed some scientists from the government-appointed consortium of national laboratories tasked with genome-sequencing, had "warned Indian officials in early March of a new and more contagious variant of the corona virus taking hold in the country". But, the government was in no mood to impose social restrictions to prevent the contagion.
The Modi-Amit Shah duo was shouting "oey Didi" "oey Didi" (contemptuously calling Bengal chief minister) when the pandemic had assumed alarming proportions. On April 17, the cases started growing by over 260,000 a day. Yet, the BJP government did not truncate its elections rallies. Instead, he applauded the massive turnout of milling unmasked throngs at the Asansol rally.
The Rashtraya Swayamsevak Sangh supported the Modi government in election rallies. Yet, even it was compelled to admit neither the people nor the government cared a fig for social-distancing norms.
Why Modi was obdurate
Less than two months before Pulwama, a survey by the Association for Democratic Reforms, a New Delhi-based non-profit body, found, that most of the voters gave top priority to employment followed by primary health care and drinking water. Only 3.6 per cent of the 27, 3000, people surveyed gave importance to issues of terrorism.
The people were more concerned about the government's lackluster performance in the realm of welfare.
But, the so-called surgical strikes altered people's perceptions. They began to image Modi as
"The strongman who avenged the Pulwama killings by bombing the terrorists inside Pakistan". The image change brought dividends in the 2019 lok sabha (house of the people. Jingoism reigned supreme. In five pre-election speeches he made in Moradabad, Panaji, Bhagalpur, Buniadpur and Kendrapara, Modi used the word 'chowkidar' a whopping 106 times. The reference to development was a mere 31 times in comparison. Poverty was mentioned only thrice and unemployment did not find any mention at all.
Continued chest thumping and jingoism
Starting his campaign on March 28, 2019, from Meerut, he referred to the First War of Independence that began from Meerut in 1857. He drew a parallel between the soldiers killed during the Pulwama attack and martyrs of the War of Independence. He paid homage to Pulwama martyr Ajay Kumar in Meerut, and claimed: "Whether it is the land, the sky or the surgical strikes, your chowkidar has done it all. The opposition had to retort "chowkidar chor hai" (the guard is himself a thief).
Ladakh flare-up
India and Chin has signed accords not to use firepower in case of any conflagration. Modi admitted at an all-party conference that China has not annexed an inch of India's territory. Yet. The tiff between the Chinese and Indian troops was portrayed as a landmark achievement.
In view of the pandemic, India should have diverted its troops from borders to pandemic duty. But, no such initiative is visible. Even in May there was a faceoff between the Chinese and the Indian troops.
Patriotism appropriated
Through propaganda onslaught, Modi's government has brought home the message that Congress is unpatriotic and bent upon disintegrating India (tukreh tukreh gang).
Referring to self-professed patriots, in 1774, Samuel Johnson had said that patriotism was the last refuge of the scoundrel. The irony in calling the Congress (or other BJP opponents) "anti-national" is that politicians of the Congress (and others too) had actually gone to jail fighting for India's freedom from the British. Leaders of the BJP's ideological predecessors did little during the freedom movement.
No clash during incident in no-patrolling zone in early May, say officials
There was a minor face-off between Indian and Chinese troops in the no-patrolling zone at Galwan Valley in Eastern Ladakh in the first week of May, a senior government official told The Hindu. However, no clash occurred and the two sides disengaged quickly.
There was some talk to pull back Indian troops to deploy them on COVID-19 duty. However that was later ruled out," On April 2, the Ministry of Defence in a communication to Konchok Stanzin, councillor, Chushul said that "due to the present operational situation in Ladakh, grazers have been asked to restrict their cattle movements."
Time for détente and divert military outlays to welfare
India should mend its fences not only with China but also with Pakistan. Many Pakistan rulers including Parvez Musharraf offered out-of box solutions to resolve the lingering Kashmir dispute. But, India shrugged off the offers with disdain. In his memoirs In the line of fire (pp.302-303), president Musharraf proposed a personal solution of the Kashmir issue. This solution, in essence, envisions self-rule in demilitarised regions of Kashmir under a joint-management mechanism. The solution pre-supposes reciprocal flexibility.
The out-of-box Musharraf's Kashmir solution is in fact a regurgitation of former Indian foreign secretary Jagat S. Mehta's proposals. Mehta presented his ideas in his article, 'Resolving Kashmir in the International Context of the 1990s'. Some points of Mehta's quasi-solution are: (a) Conversion of the Loc into "a soft border permitting free movement and facilitating free exchanges…" (b) Immediate demilitarisation of the Loc to a depth of five to 10 miles with agreed methods of verifying compliance. (c) Pending final settlement, there must be no continuing insistence by Pakistan "on internationalisation, and for the implementation of a parallel or statewide plebiscite to be imposed under the peacekeeping auspices of the United Nations". (d) Final settlement of the dispute between India and Pakistan can be suspended (kept in a 'cold freeze') for an agreed period. (e) Conducting parallel democratic elections in both Pakistani and Indian sectors of Kashmir. (f) Restoration of an autonomous Kashmiriyat. (g) Pacification of the valley until a political solution is reached. Voracious readers may refer for detail to Robert G. Wirsing's book India, Pakistan and the Kashmir Dispute (1994, St Martin's Press).
Besides Kashmir, there are Sir Creek and Siachen Glacier issues. India's former foreign secretary Shyam Saran, in his book How India Sees the World (pp. 88-93) makes startling revelations about how this issue eluded solution at last minute. Saran says India itself created the Siachen problem. He reminisces, in the 1970s, US maps began to show 23000 kilometers of Siachen area under Pakistan's control. Thereupon, `Indian forces were sent to occupy the glacier in a pre-emptive strike, named Operation Meghdoot. Pakistani attempts to dislodge them did not succeed. But they did manage to occupy and fortify the lower reaches'.
He recalls how Siachen Glacier and Sir Creek agreements could not fructify for lack of political will or foot dragging. He says 'NN Vohra, who was the defence secretary at the time, confirmed in a newspaper interview that an agreement on Siachen had been reached. At the last moment, however, a political decision was taken by the Narasimha Rao government to defer its signing to the next round of talks scheduled for January the following year. But, this did not happen…My defence of the deal became a voice in the wilderness'.
Similarly, demarcation of Sir Creek maritime boundary was unnecessarily delayed. Saran says ` if we accepted the Pakistani alignment, with the east bank of the creek as the boundary, then Pakistan would get only 40 per cent of the triangle. If our alignment according to the Thalweg principle was accepted, Pakistan would get 60 per cent. There was a keen interest in Pakistan to follow this approach but we were unable to explore this further when the Siachen deal fell through. Pakistan was no longer interested in a stand-alone Sir Creek agreement' (Thalweg principle places the dividing line mid-channel in the river).
Concluding remarks
The Modi government should turn a new leaf in India's relations with its neighbours by shunning the strong-man image.
Pakistani PM's Interview with PBS News Hours on Afghanistan Issues
In an interview with PBS News Hour, host Judy Woodruff asked PM Imran Khan multiple questions about Pakistan's point of view for Afghanistan and its relationship with the United States.
When she asked the PM about his assessment of the situation in Afghanistan, he said that Washington had really messed up the situation in Afghanistan. The US military failure is causing mess-ups in Afghanistan. "First of all, they tried to look for a military solution in Afghanistan when there was never one. And people like me, who know the history of Afghanistan and kept saying there isn't a military solution, were called anti-American. I was called Taliban Khan," said PM Imran. But now the US, after spending trillions of Dollars, sacrificing thousands of servicemen, and killing millions of innocent Afghans, destroying Afghanistan infrastructure, and damaging the whole country, realized that it is un-win able and withdrawing its troops in hap-hazard, causing a huge mess-up.
PM Imran also shared that despite the US being in Afghanistan for 20 years and 46 nations' strong allied forces up to 150,000 troops, he does not know what the US objective was in the country. Only the destruction of a country, killing human beings, is beyond understanding.
"I don't know what the objective was in Afghanistan, whether there was to have some nation-building, democracy, or liberate the women. Whatever the cause was, the way they went about it was never going to be the solution," said PM Imran.
While the US is facing tremendous unrest and the civil war-like situation at home and yet wanted to interfere in other domestic issues. Beyond understanding!
He also lamented the way the US dealt with this solution. The PM explained that when the NATO forces had decided that there was no military solution, the bargaining power they had was gone.
"When they finally decided there is no military solution, unfortunately, the bargaining power of the American or NATO forces had gone," said PM Imran. He added that the US should have gone for a political solution when 150,000 NATO troops were in Afghanistan.
"Once they had reduced the troops to barely 10,000, and when they gave the exit date, Taliban thought they had won," said PM Imran. He added that it is difficult right now to ask the group to compromise or "force them" to take a political solution. "It's tough to force them into a political solution because they [Taliban] think that they won," said PM Imran.
PM rejects claims of Taliban sanctuaries.
The anchor also asked PM Imran about claims of Taliban sanctuaries being present in Pakistan and a report about 10,000 fighters crossing the border to help the group in Afghanistan.
"Judy, for a start, this 10,000 Taliban, or as the Afghan govt. Says, Jihadi fighters have crossed over, is absolute nonsense. Why don't they give us evidence of this?" he said in response.
As a matter of fact, the Afghan Government is confused and helpless. After the foreign troop's withdrawal, they are left at the mercy of the Taliban. The US has admitted its defeat, Afghan Government as a puppet Government has also been defeated. Taliban is the winner and in a position to dictate.
To the question about the safe-havens, PM Imran wondered where the sanctuaries are located in Pakistan. In fact, Pakistan is a victim of terrorism, and the recent terrorist attack in Pakistan is planned, managed, and originated from Afghanistan. Pakistan has provided irrefutable evidence on several occasions.
The premier explained that Pakistan is hosting three million refugees, Pashtuns, the same ethnic group as the Taliban. He added that there are camps of 500,000 and 100,000 people or more. "Taliban are not some military outfit. They are normal civilians. If there are some civilians in these camps, how is Pakistan supposed to hunt these people down? How can you call them sanctuaries?" asked PM Imran.
The host had thrown this question to a follow-up on Washington and other organizations' claims that Pakistan has helped the Afghan Taliban. The PM had told the host that the allegations were unfair and told her the history of the conflict. He explained that Pakistan had nothing to do with the September 11, 2001 terrorist attack in New York. The premier said that Al Qaeda was based in Afghanistan, and no Pakistani was involved in the attack. "There were no militant Taliban in Pakistan, and no Pakistani was involved," said PM Imran. He added that when Pakistan decided to join the US war on terror, the country was devastated as it lost 70,000 of its citizens, and $150 billion was lost in the economy.
Pakistan's good and bad outcomes for Afghanistan
The host had also asked the PM about Pakistan's good and bad outcomes for the Afghanistan conflict. PM Imran told the host that the good outcome for Islamabad would be if an inclusive government with all factions, including the Taliban, is formed in Afghanistan. He added that the worst situation for Pakistan would be a "protracted civil war" in Afghanistan.
In such a scenario, the PM said Islamabad would face two problems, firstly, of refugees, and secondly, the country fears that Pashtuns within Pakistan would be drawn to the conflict.
"What we fear is that a protracted civil war would bring more refugees, and you know our economic situation is not such that we can have another influx," said the PM.
"Secondly, the worry is that the civil war will flow into Pakistan because Taliban are ethnic Pashtuns. Now there are more Pashtuns on our side of the border than in Afghanistan. And so the worry is if this goes on, the Pashtuns on our side will be drawn into it, and that is also the last thing we want," said PM Imran.
US bases will make Pakistan a target: PM.
The PM also shared that having a US military presence in Pakistan would make the country a target. He told Woodruff that when Pakistan joined the war on terror, it lost 70,000 people and was on the verge of bankruptcy. "We do not have the capacity to have any more fighting within our border or any terrorism within our country," said the PM. He reminded that at the height of the war on terror, there were suicide bombings taking place all over the country, and businesses and tourism had collapsed.
"If there is a conflict going on in Afghanistan and there are bases in Pakistan, we then become targets, and we will then become part of a conflict," said PM Imran. The premier said that Pakistan wants to partner with the US in peace but not in conflict. He added that the last relationship between Islamabad and Washington was transactional. "Pakistan was more like a hired gun. The US says we gave you aid, and that's why you were fighting this so-called war on terror," said PM Imran. He added that the aid given by the US was "minuscule" compared to the cost of Pakistan's participation in the conflict.
'Afghanistan in this situation because of US military failure.'
PM Imran told the host that Pakistan could not do much if the Taliban take over Afghanistan as the military solution has already failed. "What are we supposed to do about it? Here was the US for two decades in Afghanistan trying to force a military solution. The reason why we are in this position now is that the military solution failed," said PM Imran.
The premier repeated that the best choice that everyone has is that somehow a political settlement emerges in Afghanistan. He added that the Taliban sitting down with the Ashraf Ghani government to form an inclusive government was the best choice.
"Absolutely, there is nothing more we can do except push them as much as we can for a political settlement – that's all," the PM said when asked if Pakistan was willing to accept a Taliban government in Afghanistan. However, he said that all Pakistan could pray that the people of Afghanistan decide what Government they wish to have, "As far as Pakistan is concerned, we have done what we can," said PM Imran.
It is well understood that the Taliban have won the war, and it is time to rule the country. The US has negotiated with the Taliban and recognized them as the actual power of pillar and real owner of Afghanistan. It is a practice that the winner will dictate the defeated ones. It is proved that the unholy and biased media projecting Taliban as terrorists, insurgents, and illegal outfits were right people and were freedom fighters and opposed their homeland's foreign occupation. Suppose the Taliban were so bad, how the US negotiated with them and signed a peace agreement with them. It is indirectly recognition of the Taliban as legitimate rulers of the country.
The Indo-US bonhomie: A challenge to China in the IOR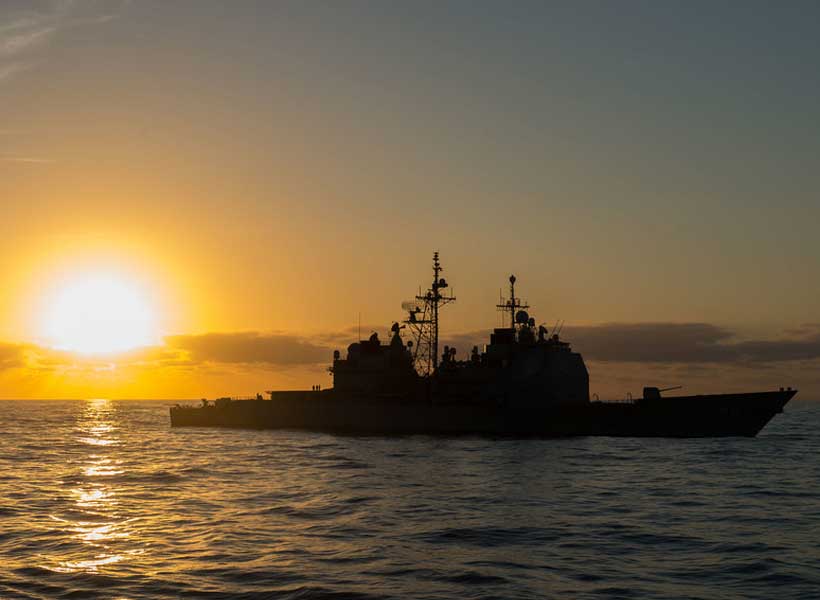 The oceans have long been recognized as one of the world's valuable natural resources, and our well-being is tied to the oceans. From providing minerals and food to coastal nations to serve as highways for seaborne trade, Oceans are highly-regarded in the geopolitics and geo-economics. In 2010, the global ocean economy was valued at $1.5 trillion, and by 2030, it is likely to surpass $3 trillion. Such a growing geostrategic and economic significance pit authoritative nations into the race.
Bounded by Africa on the west, the Indian subcontinent on the North, Australia on the East, and the Antarctic Ocean on the South, the Indian Ocean is the third largest water body. Over the years, it has become an area of competition among Washington, Beijing, and New Delhi. China, the world's second-largest economy, imports energy via sea lanes in the Indian Ocean Region (IOR), while India, an influential regional actor and competitor of China, has also significant reliance on the IOR for its trade. Therefore, the reliance of both countries on the safe transportation of resources is inevitable, and they seek dominance in this water body. The growing global leadership of China, and the Indian economic rise have heightened the strategic value of the IOR and both powers have locked horns in it.
The success of the Chinese Belt and Road initiative (BRI), which strives to enhance China's economic dominance from East Asia to Europe, hinges on the IOR. The IOR provides China with critical sea trade routes to the Mideast and Africa through BRI's flagship project: China Pakistan Economic Corridor (CPEC). China, through BRI's connectivity and economic potential, outweighs Indian influence in the IOR. Snaking its way from China's western province Xinjiang to Gawadar port on the Arabian Sea, CPEC is a counterfoil to India, diminishing India's strategic weight in the IOR. Therefore, India has an aversion to the CPEC because it ends the Chinese Strait of Malacca dilemma and makes its way through Azad Jammu and Kashmir. Having access to a port like Gawadar, China is likely to gain strategic and economic leverage in the region. Not only in India, but Beijing's grandeur BRI is not well-received in the US as well. The world's second-largest economy, China, aims to surpass the US economy in the coming years. On the accounts of the Chinese economic growth, the unipolar world order, once dominated by the US, has swapped its position with multipolar world. In addition, the US stakes are high in the IOR. With its interests in the Mideast, Africa, and Central Asia, the US is wary of China's growing influence in the IOR. As a result, the US and India share a broader spectrum of mutual interests in the IOR.
New Delhi and Washington are enjoying rapprochement in their ties so as to limit China's burgeoning influence. To materialize the quest of Washington about the freedom of navigation and maintaining open sea lanes, India spearheads the US paradigms in the IOR to curb China. For this purpose, India has eyed to magnify its naval capabilities and seeks partnership with many littoral-nations in the IOR. "Activating partnerships and expanding capabilities in the Indian Ocean are central to our quest for security," says Indian Foreign Secretary. Indian bonhomie with Japan and Australia stands as the crux of New Delhi's disposition to share warm ties with influential global actors. Australia, India, and Japan share the same US security umbrella: Checkmating the Beijing rise. These nations have translated their partnership in the Quad as a new feature of diplomacy to establish their authority in the Indo-Pacific region. Navies of India, the US, and Japan cooperate under the aegis of the trilateral Malabar Exercises, the most recent held in early November near Visakhapatnam in the Bay of Bengal and the Arabian Sea. This time, Australia was also part of the exercise. The Indian Fusion Centre-Indian Ocean Region (IFC-IOR), a naval information hub initiated by India, brings all Quad members under one roof to exchange vital maritime information in the IOR. Australia and Japan recently posted liaison officers to the (IFC-IOR), where a US liaison officer has served since 2019.
India has a long aspiration to dominate the Bay of Bengal and prioritizes closer economic ties with South Asian states to balance China's trade advantage. For its part, India is eager to visualize greater security cooperation among the littoral nations through BIMSTEC. The seven-member alliance among India, Bangladesh, Sri Lanka, Myanmar, Thailand, and Nepal aims to accelerate members' economic growth and social progress among members across multiple sectors. BIMSTEC is a platform accentuating Indian vigor and its manifests the Indian overtures against China in the IOR.
Sharing common goals in the IOR, the US perceives India as a significant ally in the region and strongly supports its maritime expansion. The rapprochement between the two sides has resulted in the significant naval build-up of Indian forces in the IOR. The construction of military bases, modernized equipment and fleets, new maritime assets, and the expansion of security ties are all part of New Delhi's push to assert itself as the region's leader. By acquiring 'blue water' capabilities, the Indian Navy aspires to undertake its traditional role, like ensuring the coastal defense of the country, providing sea-based nuclear deterrence (entailing its assured second-strike capability), projecting the nation's soft power beyond its shores, and maximizing the sphere of influence in the region. India aims to become a 200-ship navy in the next decade. In the defense budget for the year 2015-16, 16% share has been allocated to the Navy.
The Indo-US cooperation poses a considerable challenge to China's ingress in the IOR, and Pakistan is no exception. Moreover, their cooperation undermines the peace prospects and endangers stability in the IOR. Recently, the G7 summit concluded with an objective focusing to challenge China's rise. Joe Biden Administration maintained a firm line against China. Therefore, in the near future, pining hopes for preemption of the competition among authoritative nations in the IOR would be the pie in the sky.
The Taliban Are Back — And Its Fine
The Taliban have recently conquered large portions of Afghanistan and seem poised to overrun the Afghan government in Kabul. Yet, contrary to what many commentators assume, the return to power of the Taliban is not necessarily a loss for the United States. The Taliban can indeed become an asset for great power competition with China and Russia.
***
The Taliban movement scored significant territorial gains throughout the last months. It made large headways into the northern part of Afghanistan and is now surrounding several major cities, seemingly waiting for the departure of the last foreign troops before it seizes these locations. Yet, a potential takeover by the Taliban, although a hard-to-swallow pill, needs not turn into a net loss for U.S. foreign policy.
The primary — although now often forgotten — motive for NATO presence in Afghanistan was not to skirmish endlessly with the Taliban, but rather to eliminate the threat of devasting 9/11-scale attacks by Al-Qaeda and consorts. However, the current Al-Qaeda threat in Afghanistan hardly justifies U.S. and allied military action there.
First, no massive attack has occurred on U.S. soil for the last twenty years and relevant American law enforcement agencies have taken extensive precautions to make sure it will not happen.
Second, Al-Qaeda's strength in Afghanistan is now estimated to be less than 1,000 by even pessimistic reports. Advocates of a continuous Western presence in Afghanistan have yet to show how a few hundred terrorists represent an existential threat to the United States or the Free World. It stretches the imagination that seven or eight hundred soldiers of fortune pose a vital and imminent peril for America, while China and Russia now field large and modern militaries well-positioned to overrun their neighbors and make a bid for regional hegemony in East Asia and Eastern Europe.
Third, many of Al-Qaeda's recent attacks or attempts at attack on the West have little if nothing to do with Afghanistan and Al-Qaeda activities have been delocalized to other countries in turmoil. Those arguing that NATO needs to indefinitely garrison Afghanistan for the sake of a few hundred terrorists should thus logically also advocate for NATO to garrison Iraq, Libya, Mali, Niger, Syria, Yemen, and others.
Fourth, the Taliban never participated in the 9/11 attacks, and their current alliance with Al-Qaeda has a single main motive: surviving NATO presence. Once NATO is out, there is no obvious reason for them to keep working with Al-Qaeda, which may bring devastation once again upon the Taliban and Afghanistan by conducting reckless international attacks from Afghan soil. The Taliban did not fight for over twenty years to hand over the country to Al Qaeda or anyone else.
Therefore, no essential U.S. interest justifies keeping intervening into Afghan domestic politics. Furthermore, since the Trump administration, the U.S. government identifies China as its primary great power competitor and Russia as a secondary one. U.S. foreign policy is now mostly designed with Chinese power as a background. In a nutshell, Afghanistan, even under Taliban control, could become an asset for competing with China and Russia.
Beijing recently warned that the withdrawal of U.S. and NATO forces poses a major threat to regional stability. The Chinese want America to remain in Afghanistan for as long as possible; that is the unmistakable clue that the United States should exit as fast as it can. If a ferocious civil war continues, Beijing will have to reinforce its western border. Also, if the Taliban take over, Afghanistan may become more sympathetic to the plea of the Xinjiang Uyghurs and less receptive toward Chinese interests. In both cases, China will be forced to strengthen its defense in the areas bordering Afghanistan for fear of instability. Although this burden will likely remain light for China, it is still an easy and unexpansive gain for Washington, because a Chinese soldier busy garrisoning the Afghan border is a soldier unavailable for action towards Taiwan, Korea, or India.
Like the Chinese, the Russians will be forced to protect their southern borders and their Central Asian partners against a potential threat emerging from Afghanistan. To Moscow, this represents around 1,300 kilometers (800 miles) of Afghan-Tajik, Afghan-Turkmen, and Afghan-Uzbek borders to guard; this will push Russia to reorient at least some military forces towards Central Asia and thus release some pressure from NATO in Eastern Europe.
A Taliban-led Afghanistan may also further U.S. interests towards Iran and Pakistan in more indirect ways. Indeed, if the United States keeps engaging with Iran, the uneasiness of living with a Taliban Afghanistan on its eastern borders will give further incentives for Tehran to accommodate the United States, and even Israel and Saudi Arabia. If, unfortunately, Washington fails to repair its relations with Iran, Afghanistan can then become a valuable partner to contain Tehran, regardless of who is in charge in Kabul.
As noticed by former CIA Bruce Riedel, without Western presence in Afghanistan, the Afghan Taliban will be less dependent on support from Pakistan, and Pakistani Taliban will be free to focus their fight against the government in Islamabad. Indeed, Prime Minister Imran Khan made clear that he did not welcome the Taliban back in power and would seal the border with Afghanistan if they were. Consequently, with the Taliban back in office and NATO out, Pakistan will be forced to reinforce its western border, thus diminishing its capability to compete with India. Therefore, New Delhi will be more able to focus on the Chinese threat to its northern and eastern borders. Trouble emanating from Afghanistan may even become an impetus for the Pakistanis to normalize their relations with the Indians.
Since the February 2020 peace agreement, the Taliban have kept their word to refrain from attacking NATO. They are not mindless fanatics yearning for planetary devastation, but rational actors who made clear that they were only interested in ruling Afghanistan and have proven open to negotiation and adjustments. Once in office, the Taliban will have no shortage of potential threats; they will have to navigate between China, a potential hegemon in Asia, a resurgent Russia, and mistrustful governments in Iran, Pakistan, and Central Asia. Threatening or attacking Washington and its allies will be the last of their concerns. They agreed that Afghanistan should not turn into a safe haven for international terrorism again and have been busy fighting with the Afghan branch of the Islamic State. In a 2020 op-ed in The New York Times, the Taliban even touted the possibility 'for cooperation — or even a partnership — in the future.'
Afghanistan is and will remain of secondary importance for U.S. foreign policy; yet, maintaining a working relationship with a future Taliban government can offer several benefits at virtually no cost to the U.S., while turning a military defeat into a political win.