Russkiy Mir Expanding its Activities into Asia and Africa
Authors: Elena Khmilevskaya and Kester Kenn Klomegah
As popularly known Russian NGO, Russkiy Mir has been operating abroad. Its primary function is to strengthen Russian language and Russian literature and culture in foreign countries. Within that framework, Asia and Africa are interesting and important for this organization.
There are three meanings of this small word "Mir" which means (Community, Peace and World), and the word inspires and defines Russkiy Mir's mission – to promote understanding and peace in the world by supporting, enhancing and encouraging the appreciation of Russian language, heritage and culture.
Russkiy Mir promotes the teaching of the Russian language within Russia and abroad – both to new learners of the language and to those who already know and love Russian, and further wish to recapture or maintain their fluency. It brings Russia's rich history to life, and showcases vibrant examples of Russian art and culture around the world.
The geography is steadily expanding. There are currently 19 Russian Centers (RC) operating in Asia. The details are that there are two centers in Vietnam, seven in China, one in North Korea, one in Macau, two in Mongolia, one in Thailand, three in South Korea, and two in Japan.
Russkiy Mir has 25 officestwo in Vietnam, one in Indonesia, four in China, two in North Korea, four in Mongolia, six in Turkey, four in South Korea, one in the Philippines and one in Japan. The Middle East has also two Russian Centers (in Iran and Syria) and additionally, Iran as well as Lebanon have Russkiy Mir Cabinets in operation.
That however, preparations are underway for the opening of a second Russian Center in Iran (University of Isfahan), in Turkey (Istanbul) and in Lebanon (Lebanese State University).
Organizations in the region actively use the opportunities of the foundation's grant program. Festivals and Exhibitions, Olympiads in the Russian language feature prominently the Russkiy Mir's activities throughout the year.
Besides that, there also advanced training courses and seminars for Russian teachers, as well as scientific conferences held in many countries. Furthermore, the works by Russian authors are translated and published as part of the grant program (for example in 2020, a group of scholars from Changchun University translated and published the "Anthology of Silver Age of Russian poetry flash fiction").
Russkiy Mir Foundation in Africa
Africa is a priority for the Russkiy Mir Foundation. From official reports and documents, there are eight Russkiy Mir Cabinets, as its normally referred to, in Democratic Republic of Congo (DRC), Egypt, Kenya, Madagascar, Nigeria, Republic of Congo and South Arica.
The Russian Center was opened in Tanzania (The University of Dodoma). Preparations are underway for the opening of Russian Centers in Algeria, Egypt (Ain Shams University in Cairo), in Senegal (Cheikh Anta Diop University in Dakar), Russian World Offices in Guinea-Bissau (Pushkin Center for the Study of the Russian Language in Bissau), in the Republic of Côte d'Ivoire (The University of Abidjan), as well as the "Russian corner" at the National Library of Madagascar.
Representatives of African countries participate in the fund's grant program, but thus far, relatively few applications have been received from this region. We strongly encourage representatives of the African continent to participate more actively in the grant program of the foundation and hope for the media's assistance in spreading information about the program.
The Foundation also maintains contacts with educational institutions and organizations of compatriots from Ethiopia, Uganda, Senegal, Cameroon, South Africa and other African countries, provides information and methodological support and assists in hosting Russian language courses.
General information
Today, there are 117 Russian Centers in 53 countries of the world. The events of 2020 – the pandemic and the related changes in people's social lives: quarantine, remote work and study – could not but affected Russkiy Mir Foundation's activities. Despite all the surprises of 2020, the Foundation has never stopped its work of promoting and strengthening the position of the Russian language and culture in the world.
Russkiy Mir Foundation implemented several major international cultural and educational projects in 2020 in order to promote the Russian language and culture:
– International creativity competition or contest "Pushkin worldwide"
– International competition of performers of Russian romance songs "Romanciada" which in some countries had to be held in a remote format
– IV International Competition of Young Journalists "Co-Creation"
– International competition "Correspondent of the Russian World"
– The TV quiz "Pushkin: Do you know Our Everything?"
Representatives of Asian and African countries also took part in these competitions. The program "Professor of the Russian World" is actively developing. The Foundation has implemented and still is implementing a whole series of educational programs (mostly in distant learning mode) for students and teachers of foreign universities, colleges and schools with the support of leading Russian universities.
Great emphasis is placed on distributing information of the Foundation's activities in support and promotion of the Russian language abroad. The Foundation has its own website: russkiymir.ru (the portal's traffic amounted to more than 1.5 million unique users from 190 countries for the first nine months of 2020) as well as a television and radio broadcasting under the title "Russkiy Mir" for the Foundation.
The Foundation publishes an illustrated electronic magazine monthly. Russkiy Mir Foundation is ready to support interested institutions in promoting the Russian language, literature and culture as part of Russia's Soft Power Diplomacy.
In June 2007, President Vladimir Putin signed a decree establishing the Russkiy Mir Foundation, which is a joint project of the Ministry of Foreign Affairs and the Ministry of Higher Education and Science.
Biden pushed China and Russia to rebel against one other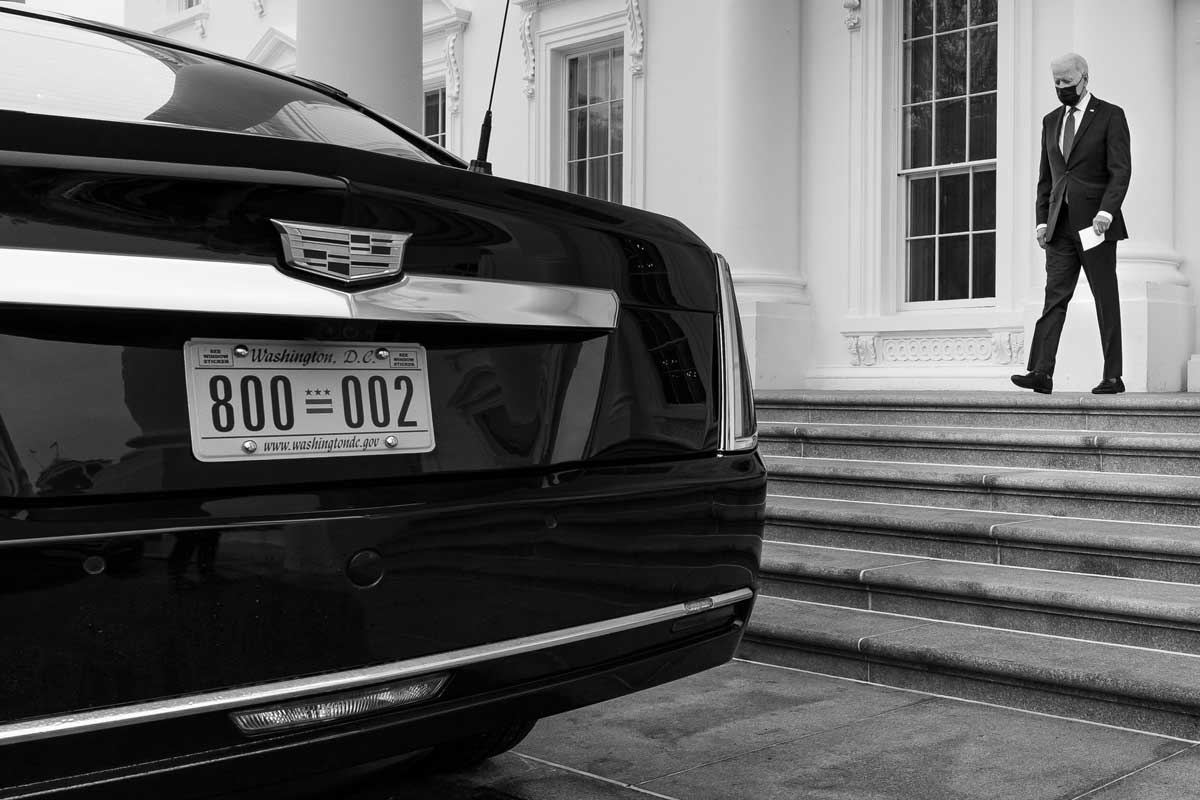 Biden's anti-China measures have been increasingly regular in recent years. He not only continued to encircle China with his Asian and European friends, but he also began with Russia's ideals. Biden used the occasion of the US-Russia meeting to instigate Sino-Russian ties, encouraging China and Russia to be "anti-objective" in order to cause difficulty for China. However, Biden's wishful thinking is clearly incorrect, because Putin has already demonstrated through actual acts that he will not be duped by Biden.
According to a transcript of the press conference posted on the White House website, Biden stated after meeting with Putin that he felt the last thing Putin wanted to see was a cold war with the US. When discussing this problem, Biden brought up China, portraying it as a "danger" to Russia. Biden stated that China is currently expanding, whether economically or militarily, and that China has "big objectives." Russia's economy is suffering and needs to grow. As a result, he does not believe Putin desires a cold war with the United States.
In reality, Biden has already provoked Russia on a number of topics. At this point, he abruptly shifted his advantage to Russia. There must be something odd going on. Prior to the arrival of the US-Russia summit, Biden is said to have stressed his desire to build a "solid and predictable" relationship with Russia. Some experts say Biden wants to soften his ties with "established competitors," such as Russia, before focusing on the "new strategic competitor," China.
At the time, Biden wanted to focus not just on fixing China's difficulties, but also on enlisting Russia's assistance in dealing with China. However, Biden obviously misjudged the extent of China-Russia relations while overestimating the US's own affinity to Russia.
Prior to the meeting, Putin stated in an exclusive interview with US NBC that Russia does not consider China to be a danger. China is a friendly country that has not declared Russia an adversary, as the US has. Putin also stated that due to the nature and quality of Sino-Russian ties, Russia will not be concerned about China's development.
In reality, not just Putin, but many officials from both countries have jointly confirmed China and Russia's deep relationship. Previously, Russian Foreign Minister Sergey Lavrov claimed that Sino-Russian ties are at their highest in history. Wang Yi, China's State Councilor and Foreign Minister, also stated that the "China-Russia combination" is as strong as a mountain. The more volatile the globe, the closer China-Russia collaboration. Take a strong step forward. In contrast to Russia and the United States, Putin has stated unequivocally that Russia-US ties have reached a low point in recent years.
Under these conditions, it is nearly difficult for Biden to effectively instigate ties between China and Russia. Furthermore, China and Russia have demonstrated through actual actions that the two countries' relationship is extremely excellent, and the two sides aim to expand friendly cooperation in other areas.
Rogozin, President of the Russian National Aerospace Corporation, stated that China and Russia are considering collaboration with a variety of parties to create an international lunar research station, and he also stated that Russia may send astronauts to China's space station. Whether Putin provided the reassurance in person or by other means, it is sufficient to demonstrate that Sino-Russian ties are quite cordial, and there is no place for Biden to succeed. So Biden believed he could persuade Russia to negotiate with China with only a few words.
He was very naïve back then. Rather of wasting time worrying about some pointless and highly dull things to deal with China, Biden should focus on his own health, particularly cognitive problems. After all, he "cannot tell the difference between Trump and Putin." Based on the existing circumstances, Biden should not be expecting any brilliant proposals for the future growth of the United States.
Russia and Japan: Inseparable Partners
By all accounts, Japan with its strong economy and many high-quality manufactured brands is practically searching to expand into foreign markets. Japan, with an estimated population of 126 million, has a small territory. According to UN's assessment report on global population in 2019, Japan was the world's tenth-most populous country. That compared with Russia, its vast territory and approximately 145 million, Japan's investment is fast growing in the Russian Federation.
Despite its large investment and admirable brands from automobiles through mega-shops to healthcare and beauty, and to social service sector, Japan is consistently looking to expand its business tentacles. Without doubt, at the St. Petersburg International Economic Forum held under the theme: "Together Again – Economy of New Reality" early June, Russia-Japan business session attracted unprecedented large number of participants.
While noting the fact that the coronavirus pandemic did not and will not hinder economic cooperation between Russia and Japan, Minister of Economic Development of the Russian Federation Maxim Reshetnikov, noted in his speech at the session, further reviewed some significant aspects of the Russia-Japanese economic cooperation, and finally painted the broad outlook for the future.
"Despite a difficult year, we managed not only to continue existing projects but were even able to launch new ones. An express test for coronavirus was created, and a container train with Japanese goods was launched for the first time on the Trans-Siberian Railway. Construction began on a centre for preventive medicine in Khabarovsk. The Japanese company Fanuc opened an engineering centre in Skolkovo," he told the gathering.
According to Maxim Reshetnikov, the plans for cooperation with Japan include the creation of liquefied natural gas trans-shipment complexes in Kamchatka and Murmansk region and the construction of an ion therapy centre for cancer treatment in Obninsk. Both countries are preparing to enter new and promising tracks in hydrogen energy, climate change, the creative economy, and e-commerce.
That however, Russia has encouraged potential foreign investors to venture into the regions. For example, Kaluga, which is provincial city and stands on the famous Oka river about 150 kilometers southwest of Moscow, has adopted few favourable measures, among others, and as a result has attracted five foreign automobile manufacturing companies including Japanese Nissan.
Governor of the Kaluga Region Vladislav Shapshа took part in the discussion. "Japan has been and remains our most reliable partner, a partner in a variety of areas. In terms of investments, this of course includes, the development of projects with Mitsubishi and Toyota Tsusho. Mitsubishi has placed its headquarters in Kaluga this year, and together with Peugeot Citroën has been working with us since 2009. Along with Volkswagen and Volvo, it makes up the core of the automotive cluster, which accounts for 12% of the automobiles produced in the country today," Governor Shapshа said, giving a full business profile in his region.
The Autonomous Republic of Tatarstan also attracts foreign investors and business people. As part of the Volga federal district, its capital and largest city is Kazan, one of the most important cultural cities in the Russian Federation. "We operate a wonderful plant built in Tatarstan by Mitsubishi and Sojitz. I must say that Japanese equipment has proved its reliability. We are very pleased with this plant. Its capacity is 720 thousand tonnes of ammonia and methanol. We are grateful for this contribution," Founder and Chairman of the Board of Directors of the AEON Corporation, Roman Trotsenko.
Japanese manufacturing stories are exceptionally useful and needed to be shared among business leaders. In his contribution, General Director of Sollers Group Vadim Shvetsov told the attentive gathering: "We launched a machine shop for Mazda engine parts. It was a very difficult at first, given that cooperation was interrupted, and we could not communicate directly. On the other hand, however, we have introduced a lot of interesting digital communication methods. Thanks to such mobile cooperation and even VR technologies, we still managed to launch production."
The new environment has pushed the countries to seek new resolutions to overcome challenges. "The coronavirus pandemic has forced us into many challenges. At the same time, it has highlighted, illuminated in a new way some of the problems that we had seen and been aware of even before the epidemic. These are the problems of healthcare, energy, and digitalization. It seems to me that now is the moment for us to start new cooperation in these areas, especially in healthcare," emphasized the Minister of Economy, Trade and Industry of Japan Hiroshi Kajiyama.
"Our trade and economic work together probably suffered a little from that period of forced isolation. Nevertheless, I certainly believe that the crisis is pushing us to search for new ways to create benefits for our consumers," remarked Chairman of Delovaya Rossiya (Business Russia) and Chairman of the Board of the Group R-Pharm Alexey Repik.
The speakers have acknowledged that Russia and Japan face similar environmental challenges while developing economic cooperation. "Amid the growing trend of decarbonization, in October of last year, Japanese Prime Minister Yoshihide Suga announced a goal aimed at achieving carbon neutrality by 2050. Moreover, the goal is to reduce 2013 levels of greenhouse gas emissions by 46% by 2030. Achieving these targets will require that Japanese industry be heavily involved and adaptable," according to President of the Japan Association for Trade with Russia, and Special Advisor of Kawasaki Heavy Industries, Ltd. Shigeru Murayama.
Chairman of Delovaya Rossiya (Business Russia) and Chairman of the Board of the Group R-Pharm, Alexey Repik, reminded that it is of great significance that President Vladimir Putin in his address to the Federal Assembly set the task of significantly limiting the accumulated volume of carbon emissions in our country just as similar goals were set by the Prime Minister of Japan, Yoshihide Suga, for the Japanese economy.
For the Minister of Economy, Trade and Industry of Japan Hiroshi Kajiyama, natural gas, which can reduce carbon emissions, is a very important resource, and Russia is a leader. Thus the unification of these Russian resources and the Asian market could be highly promising area for cooperation.
Russian business needs to attract investment. "The demand for equipment and the demand for capital both remain in Russia. Russia's capitalism, in the positive sense of the word, is young and there is little national capital in the country. Interest rates on loans remain very high, and the requirements of the national bank, the Central Bank of the Russian Federation, to credit policy remain stringent," observes Founder and Chairman of the Board of Directors of the AEON Corporation Roman Trotsenko.
"There are forecasts that the Russian economy will resume growth this year and ultimately grow by more than 3%. Japan also aims to recover as soon as possible from pandemic-related failure. For this, of course, the primary and first step to build a healthy and sustainable post-covid society across the globe, will be to work together with Russian partners on the basis of the eight-point plan," Director of Mitsui and Co. Ltd., Masami Iijima, informed the gathering.
Avoiding sanction-related restrictions is a key for business. "The challenge is to move the financing relationship between Japan and Russia outside of these sanctions. For example, financing in euros or in yen. This would be very positive and would allow us to take advantage of the cheap rates on loans in Japan and in Russia," Founder and Chairman of the Board of Directors of the AEON Corporation Roman Trotsenko.
Healthcare and energy partnership also remain significant for both and, need not be overlooked. "New areas are emerging. For us it is hydrogen and ammonia; it is the capture and storage of carbon, carbon dioxide, and its use as a resource. Here, it seems to me, we must increase our work together," according the Minister of Economy, Trade and Industry of Japan Hiroshi Kajiyama.
"The health sector is the first item in the eight-point economic cooperation plan. I think that our countries should increase cooperation in this area," added the President of the Japan Association for Trade with Russia and Special Advisor of Kawasaki Heavy Industries, Ltd. Shigeru Murayama.
"We believe that Japan can help achieve the goal of increasing healthy life expectancy set by the government of the Russian Federation," suggested Chairman of the Japan-Russian Committee for Economic Cooperation and the Federation of Economic Organisations Keidanren and Chairman of the Board of Directors of the Marubeni Corporation Fumiya Kokubu.
Ahead of St Petersburg forum, Japanese Ambassador in the Russian Federation, Toyohisa Kozuki gave an interview to Interfax News Agency, listed a wide-range of concrete and significant projects as part of efforts toward strengthening Russian-Japanese economic cooperation. According to the ambassador, widening economic cooperation between Japan and Russia is primarily part of the current eight-point strategic cooperation plan.
Within this plan, the Okura Hotel project in Vladivostok is an example of progress in urban development in 2020. This will be the first Japanese hotel in Russia. The Okura Hotel's refined services will make Vladivostok more comfortable and accessible not only to its residents but also businessmen and tourists visiting this international city. Vladivostok catches the attention of the Japanese as the nearest 'European' city, it can be reached from Tokyo by air in 2.5 hours. That is why the opening of the Hotel Okura Vladivostok will definitely make the city more attractive to Japanese tourists.
As part of cooperation, Japan is also making an effort to develop postal services in Russia, and some results in this sphere have already been reached, the efficiency of postal deliveries was increased thanks to the use of Japanese-made sorting machines at international postal exchange centers in Moscow. Cooperation between postal services of both countries is growing stronger also through the exploration of e-commerce opportunities on both sides. In the future, it is anticipated that a system will be in place, thanks to which Japanese consumers can order Russian goods online and the EMS postal service will deliver them to Japan.
In December 2020, Japanese entertainment center Round One, which brings together arcade games, bowling and other amusements, opened at the Yevropeisky shopping mall in Moscow. Round One is the most popular closed amusement parks chain in Japan. The new venue is a unique leisure venue for Moscow residents, in the sense, that they can get acquainted with Japanese culture without leaving their native city.
There is progress in promoting the use of the Trans-Siberian Railway as far as cooperation in the Far East, primarily in transport and infrastructure, is concerned. In particular, the Ministry of Land, Infrastructure, Transport and Tourism of Japan in cooperation with the Russian Railways is implementing a pilot project to promote the use of the Trans-Siberian Railway.
The first container train carrying cargo from Japan to Europe was dispatched in 2020. And those were not individual containers as before but a whole container train. This was done in the expectation that it will make it possible to ship freight more cost effectively compared to container transportation, and many Japanese companies showed an interest and took part in the pilot project.
The companies that participated in the pilot project said that against the backdrop of destabilized logistics between Japan and Europe amid the coronavirus pandemic, the use of the Trans-Siberian Railway can be seen as a third option in addition to sea and air transport.
As an example of such expectations, Ambassador Toyohisa Kozuki informed that Japan's logistics company Toyo Trans started regular container shipping services with consolidated freight to Europe, to the Polish city of Poznan, along the Trans-Siberian Railway in February. This service provides for regular shipments every Thursday from a Japanese port. The cargo reaches Poznan in 22 days. Transit time decreases by about half compared to sea routes. We hope that the transit along the Trans-Siberian Railway will give a boost to logistics between Japan, Russia and Europe and lead to the further development of economic cooperation.
Next, regarding agriculture, forestry and fisheries, the relevant agencies of Japan and Russia in January 2020 signed a memorandum of cooperation on a joint Japanese-Russian project to increase the efficiency of agriculture and fish production in Russia's Far East. Current projects are now getting support, and the search is on for new projects in three areas that provide for the use of technologies and know-how of Japanese private companies.
These include, firstly, increasing the productivity and export potential of soya, corn and other crops; secondly, expanding production of vegetables through expanding vegetable greenhouses in Yakutsk and other cities; and thirdly, increasing production and deliveries of fish and seafood inside and outside Russia. Greenhouse vegetable growing in Yakutsk is a particularly large project in this sphere. Greenhouses allowing fresh vegetables to be grown all year long in severe climates and permafrost have been built in the framework of this project. Construction began in 2016, it continued in 2020, and should be completed this year, 2021.
Due to the coronavirus pandemic, the forum this year was held, a combination of off-line and online format, with all epidemiological precautions observed. The Saint Petersburg International Economic Forum (SPIEF), often dubbed the Russian Davos, is the country's main showcase for investors, attracting political and business leaders from around the world. The SPIEF is held annually, and since 2006 it has been held under the patronage and with the participation of the President of the Russian Federation.
Putin and Biden meeting – a chance for a better world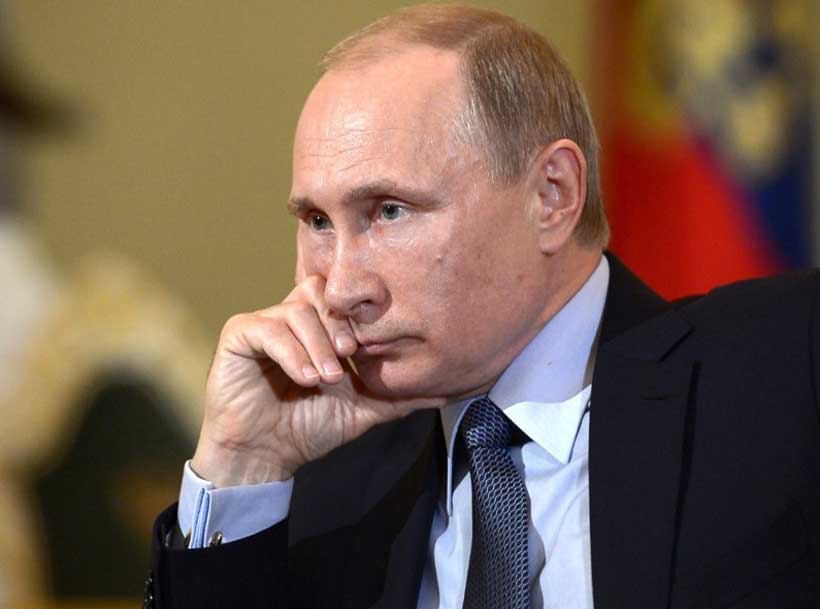 The whole world is looking forward to the meeting of the new US President Joe Biden with his Russian counterpart, Vladimir Putin. Although the Kremlin and the White House urge people not to expect too much from the June 16 summit, one still wants to believe that a personal meeting by the leaders of the two rival powers will lead to a thaw in bilateral relations and help defuse global tensions. At the same time, statements coming from the White House about negotiation plans sound rather vague. The bottom line is about "understanding Russia's position and its aspirations." The impression is that hundreds of Russologists working for the State Department, NSA, CIA and other agencies are unable to provide a definitive answer to this question, and the not very young 46th President of the United States has been forced to personally go for information. Moscow makes it clear that negotiations are a good thing, but the initiative comes from the United States, so the agenda will largely be agreed right on the spot.
At the same time, there are a number of key topics that the leaders of the two countries simply can't ignore. Of course, there will be questions about human rights that Biden wants to ask Putin so badly, but the Russian leader too may want to ask about certain "inconvenient" things. First of all, about the United States participation in conflicts in the Middle East, where the "liberation movements," indirectly supported by  Washington continue to attack Russian and Syrian government forces. In fact, the parts of Syria and Iraq controlled by the Americans and their allies have become areas where there is no effective conflict against terrorists. The militants from that area are killing people in Germany and France, and spreading the ideas of extremism and radical Islam throughout Europe.
The United States has every right to defend its interests in the oil-producing regions, but such methods are hardly acceptable. The Kremlin apparently has obtained enough evidence of the "dirty methods" of warfare practiced by the United States in the Middle East. The spare parts for the numerous drones shot down over the Khmeimim airbase alone prove beyond any doubt the American involvement in organizing aerial attacks on the Russian military. However, a dialogue between Russia and the United States could quickly extinguish the flames of war in Syria and, more importantly, help ensure Europe's security against terrorist attacks. So, Putin has a very important trump card up his sleeve, which he can't fail to play. The only question is how Biden will react to this win-win move by Moscow.
As to the question about human rights, it may prove rather unpleasant for Biden. During preparations for the summit, the Swiss government pointedly indicated (apparently at the suggestion of the White House) that the vaccine race continues. Geneva is ready to accredit, without PCR tests, journalists who have been vaccinated with Western vaccines, but not with Sputnik, which has already proven its effectiveness. Needless to say, the Russian negotiators also used their own country's vaccine. However, such a move, designed to show once again who is the "boss" in the upcoming meeting, only reflects a complete disregard for the European`s right to vaccination, and this is only the beginning. And the demonstrative support and financing of the Russian opposition – hardly gives Biden any reason for accusing Russia of human rights violations.
Even the case of the Belarusian oppositionist Protasevich, who was taken from  the plane which grounded in Minsk due to a terrorist threat immediately brings to mind the "arrest" of the plane of Bolivian leader Morales, or the US-approved extrajudicial detention of Russian sociologist Shugalei in Libya. In addition, the long history of the Guantanamo detention center hardly gives US officials any moral grounds to lecture anyone about human rights.
If, during the Geneva summit the United States and Russia can heal the festering wound of the Middle East conflict, this would be a giant step forward in the war on terror. The question is whether Biden will try to turn the dialogue with Putin into a series of accusations to increase his approval rating back home. A similar incident has already taken place and made the 46th President of the United States to look not so good. That being said, we can hope that in Geneva Joe Biden will lean back on his many years of experience and good knowledge of Russia, and emotions will not prevent him from achieving a breakthrough in relations with Moscow and mending bilateral ties, thus easing tensions in Europe and allaying peoples fear of a new global conflict.