Hydro-projects in Africa: Interview with Vladislav Vasilyev
As widely known, Russia plans to hold the second Russia-Africa summit in 2022, as a further step to make inroads into Africa – that comprises a diverse collection of countries, each with its own set of development setbacks and challenges. The political culture and investment climate are, in fact, diverse but are also important forces in determining the levels of the economy.
As it aims at raising its economic profile, Russia is strongly encouraging Russian business leaders to prioritize sustainable development-oriented projects as a practical step towards raising the living standard of millions of impoverished population in Africa.
For instance, JSC Institute Hydroproject promises to transfer its experience in advanced and innovative technologies, and efficient use of water resources, especially ways of managing and ensuring reliable hydro-energy supply. JSC Institute Hydroproject can further help in the accelerated social and economic development in Africa.
In this interview, Vladislav Vasilyev, Head of International Projects Department at JSC Institute Hydroproject, discusses his company's efforts directed at establishing hydro-projects in Africa, further touched on the state support for Russian business in Africa. Here are the interview excerpts:
– How important is African market for your company, JSC Institute JSC Institute Hydroproject?
JSC Institute Hydroproject has vast working experience in African countries wherein we have done designs of HPPs in Algeria, Angola, Ethiopia, Guinea, San Tome and Principe, Tunisia, Morocco, Ethiopia. We would like to separately emphasize about the masterpiece high class engineering of the Aswan dam on the Nile river in Egypt. JSC Institute Hydroproject management has deep knowledge of the African market.
– What are your expectations from African governments, industrialists and agribusiness directors in cooperating on products and services of your company?
African countries are among the fastest growing in the world. About one and half billion people live there, and that constitute approximately 20% of the world's population. At the same time, there is a big demand in infrastructure development. Even the United Nations, forming the "Sustainable Development Goals" emphasizes the high development needs of the African region.
The African market is a big challenge in all areas of water use, from land reclamation to large and complex knowledge-intensive industries, not to mention the usual but much-needed electricity generation. In this regard, we see many opportunities for cooperation with governments, industrialists and in the huge agroindustry.
– Do you envisage any key problems and impediments to developing business, especially in the sphere of agriculture in African countries?
Difficulties and obstacles are possible – this is life. However, we can look at things differently, and see the obstacles as opportunities and incentives. For example, the lack of land reclamation networks makes it possible to build and develop a water delivery system that can become a link to strengthen the local neighboring countries and peoples.
The construction of a hydroelectric power station requires a channel with a large water pressure, which means the presence of a water basin, a reservoir. This will not only provide the local region with electricity, but also provide water. Here are a number of issues that are being resolved with the participation of the design and survey and research school of such a company as JSC Institute Hydroproject.
– How competitive do you see African market for Russian companies, generally, and for your company, specifically? From the previous experience, what challenges Russian companies and investors face in Africa?
There are several challenges, which are still in place for Russian engineering companies on African market. Russia is still not a member country of African Development Bank. AfDB announces many tenders, which are closed to companies from non-member countries. Still it is only a few African countries, who signed an agreement on the avoidance of double taxation with Russia.
– Business needs vital information, knowledge about the investment climate and so forth. Do you think there has been an information vacuum or gap between the two countries?
In my opinion we can talk about the rapprochement of the positions of Africa and Russia, the formation of new and strengthening of long-standing ties. This is explicitly noted, for instance, by Russian Foreign Minister Sergei Lavrov, and Head of the National Chamber of Commerce and Industry of Uganda, Olive Kigongo.
Joshua Setipa, Managing Director of the United Nations Technology Bank for the Least Developed Countries, says of the importance of high-tech companies: "It is important for us to continuously develop our partner network and establish cooperation with organizations that can help and support less developed countries with their technological and innovative potential. I am sure that working in Russia and, in particular, at the events of the Roscongress Foundation will help us to use the country's opportunities for the benefit of others." He said so at the recent Russia-Africa summit in Sochi.
– In your opinion, does the forthcoming second Russia-Africa summit planned for 2022 hold an opportunity for raising the level of investment and business engagement with Africa?
Russia-Africa summit is unique platform that is expected to bring together corporate business directors and potential investors from both regions – Russia and Africa. We can simply agree that investments are always possible, and Russia is highly interested in them. This is also a state and business interest. Such people and companies are also among our partners.
According to the achievements of recent years – this is not only the First Joint Russia-Africa Summit, but also during many previous bilateral forums, it is important to say that cooperation in the business sphere is just gaining momentum.
Now there is a lot of work to be done, including a well-structured and well-coordinated policy for Russian business, restructuring foreign policy and supporting economic circles – with African politicians, business people and residents of African countries. It is necessary to cooperate between scientific, technical, humanitarian, information, and digital platforms, and ultimately to develop common approaches for the implementation of our upcoming joint projects.
Decade of Sahel conflict leaves 2.5 million people displaced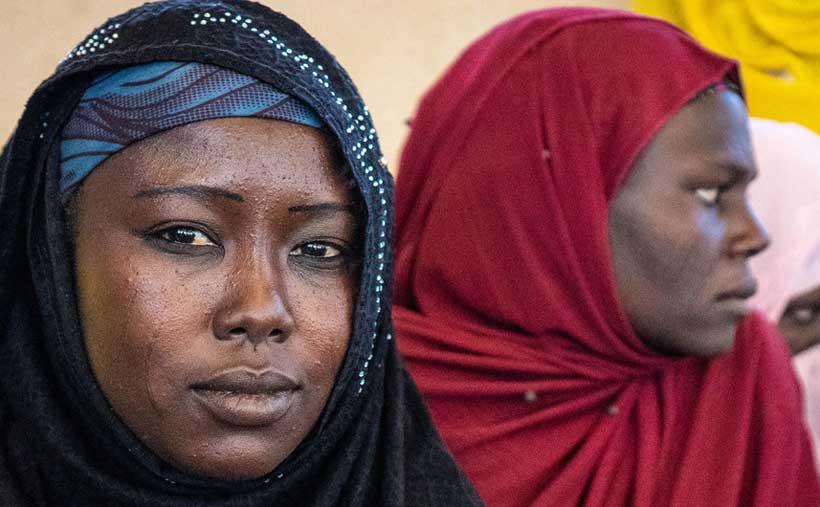 The UN Refugee Agency (UNHCR) called on Friday for concerted international action to end armed conflict in Africa's central Sahel region, which has forced more than 2.5 million people to flee their homes in the last decade.
Speaking to journalists in Geneva, the agency's spokesperson, Boris Cheshirkov, informed that internal displacement has increased tenfold since 2013, going from 217,000 to a staggering 2.1 million by late last year.
The number of refugees in Burkina Faso, Mali, and Niger now stands at 410,000, and the majority comes from Mali, where major civil conflict erupted in 2012, leading to a failed coup and an on-going extremist insurgency.
Increase in one year
Just last year, a surge in violent attacks across the region displaced nearly 500,000 people (figures for December still pending).
According to estimates from UN partners, armed groups carried out more than 800 deadly attacks in 2021.
This violence uprooted some 450,000 people within their countries and forced a further 36,000 to flee into a neighbouring country.
In Burkina Faso alone, the total number of Internally Displaced Persons (IDPs) rose to more than 1.5 million by the end of the year. Six in ten of the Sahel's displaced are now from this country.
In Niger, the number of IDPs in the regions of Tillabéri and Tahoua has increased by 53 per cent in the last 12 months. In Mali, more than 400,000 people are displaced internally, representing a 30 per cent increase from the previous year.
Climate, humanitarian crisis
Meanwhile, the humanitarian situation is rapidly deteriorating with crises on multiple fronts.
Insecurity is the main driver, made worse by extreme poverty, and the COVID-19 pandemic. The effects of the climate crisis are also felt more strongly in the region, with temperatures rising 1.5 times faster than the global average.
Women and children are often the worst affected and disproportionately exposed to extreme vulnerability and the threat of gender-based violence.
According to the UNHCR spokesperson, "host communities have continued to show resilience and solidarity in welcoming displaced families, despite their own scant resources."
He also said that Government authorities have demonstrated "unwavering commitment" to assisting the displaced, but they are now "buckling under increasing pressure."
Bold response
UNHCR and humanitarian partners face mounting challenges to deliver assistance, and continue to be the target of road attacks, ambushes, and carjacking.
In this context, the agency is calling on the international community to take "bold action and spare no effort" in supporting these countries.
UNHCR is also leading the joint efforts of UN agencies and NGOs to provide emergency shelter, manage displacement sites and deliver vital protection services, including combating gender-based violence and improving access to civil documentation.
In 2021, more than a third of the agency's Central Sahel funding needs were unmet.
This year, to mount an effective response in Burkina Faso, Niger and Mali, the agency needs $307 million.
SADC extends its joint military mission in Mozambique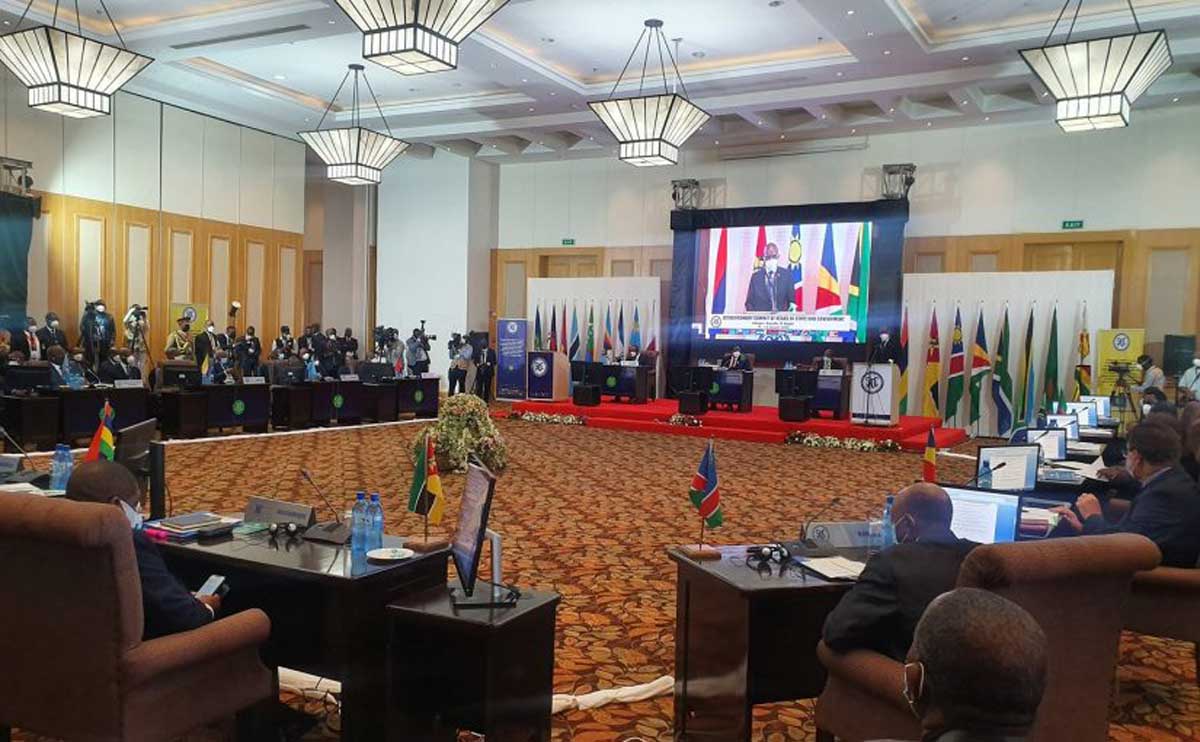 The Southern African Development Community (SADC) has collectively decided to extend its force mission mandate in Mozambique for three months to provide military support in fighting terrorism in Cabo Delgado, the northern seaside provincial district that suffered frequent militant attacks displacing thousands out of their homes.
The South African Mission in Mozambique (SAMIM), according to the final communiqué released after the leaders of the southern African countries gathered to review significant issues, among them the operations of the joint military force dispatched last year as attacks reached its greater heights to Mozambique.
Chairperson of the SADC's Organ on Politics, Defense and Security and South African President, Cyril Ramaphosa told the gathering in Lilongwe, capital of Malawi, where the regional bloc held its extraordinary summit and reviewed progress in Mozambique, described SAMIM as highly successful in defeating the militant groups particularly in Cabo Delgado.
"I would like to express my appreciation and commend SAMIM for its work on the ground, as well as recognize the member states that have supported this work financially and in the deployment of military personnel and equipment," the final report quoted Ramaphosa.
SADC cannot allow terrorism to spread to other provinces in Mozambique and to the region, and it is imperative to promote a spirit of unity among member countries as terrorism and violent extremism threaten the stability and development that the region has achieved over the past four decades, says the report.
The communiqué also approved the framework for support to Mozambique in addressing terrorism outlines, among others, comprehensive strategic actions for consolidating peace, security, and the socio-economic recovery of Cabo Delgado.
The Maputo daily Noticias wrote after the SADC summit that a budgetary allocation of US$29.5 million has been set aside for the three-month extension, after several years of high-level consultations and this would mean until at least mid-April. The SAMIM extension set from mid-January.
Addressing the opening session of the summit, the current SADC Chairperson, Malawian President Lazarus Chakwera, urged regional bloc member states to stick together and ensure that SAMIM remains multidimensional and comprehensive. He entreated SADC member countries not to relent, regress or even retreat on their commitments.
"What remains now is for us to stay the course and stick together. We cannot relent. We cannot regress. We cannot retreat. Our approach to this mission must continue to be multidimensional and comprehensive. It must not only focus on neutralizing the threat, but also have post-conflict plans to rebuild," said Chakwera, added that the collective mission is paramount and the stakes for all the Member States are high because what they are fighting for is regional stability, and the sustainability of the quest for the bloc's integration and socio-economic development.
Chakwera welcomed the comprehensive Cabo Delgado Reconstruction Plan launched by his Mozambican counterpart, Filipe Nyusi, and his government, which, among other issues, seeks to provide humanitarian support to the affected population, including internally displaced persons, and uplift their living standards.
Mozambican President Filipe Nyusi however expressed high optimism about the current military situation in Cabo Delgado. He said that all the bases from which the terrorists used to plan their actions are now in the hands of the Mozambican forces, and 2022 would be a decisive year to support the regional standby force in the final fight against terrorism in Mozambique.
For the Mozambican President Nyusi the extension of the SAMIM mission demonstrates the spirit of unity and solidarity that the Southern African Development Community members have readily and warmheartedly shown with the people of Mozambique.
Mozambique has grappled with an insurgency in its northernmost province of Cabo Delgado since 2017, but currently fast improving after the deployment of joint military force with the primary responsibility of ensuring peace and stability, and for restoring normalcy in Mozambique.
Mozambique has consistently maintained that all problems especially relating to conflicts and crises should be resolved largely based on the approaches of Africans, and of course with moral, political and material support from regional blocs such as SADC and the continental organization – African Union, and the involvement of United Nations with its UN Security Council.
With an approximate population of 30 million, Mozambique is endowed with rich and extensive natural resources but remains one of the poorest and most underdeveloped countries in the world. Mozambique is a member of the Southern Africa Development Community (SADC).
Mali: Security Council warned of 'endless cycle of instability'
A decade after civil conflict erupted in Mali, hopes for an early resolution to insurgency and strife have not materialized, the Special Representative of the Secretary-General for the country, El-Ghassim Wane, told the Security Council on Tuesday.
Instead, the UN top envoy explained, "insecurity has expanded, the humanitarian situation has deteriorated, more children are of out of school and the country has been affected by an endless cycle of instability."
In fact, more than 1.8 million people are expected to need food assistance in 2022 compared to 1.3 million in 2021, the highest level of food insecurity recorded since 2014.  
And more than half a million children have been affected by school closures, which the envoy believes puts "the future of the country in jeopardy".
Despite these challenges, Mr. Wane argued that the situation "would have been far worse" without the engagement of the international community, including the deployment of the UN peacekeeping mission (MINUSMA) in 2013.  
The Malian Government has been seeking to restore stability following a series of setbacks since early 2012, including a failed military coup d'état, renewed fighting between Government forces and Tuareg rebels, and the seizure of its northern territory by radical extremists.
Standoff
The Special Representative also briefed the Council on the current stand-off between the Economic Community of West African States (ECOWAS) and the Malian transitional leadership, controlled by the military.
Over the weekend, ECOWAS held an Extraordinary Summit and decided that the proposed timetable for the transition, lasting up to five and a half years, was "totally unacceptable". 
Urging Malian authorities to focus on a speedy return to constitutional order, they decided to uphold individual sanctions put in place on 12 December and imposed additional ones.
The new sanctions include the recall of ambassadors from Bamako, the closing of land and air borders, suspension of all commercial and financial transactions (with some exemptions), and the suspension of financial assistance, among others.
Mali reciprocated by recalling its ambassadors and closing its borders with ECOWAS Member States.
In an address to the nation on Monday evening, however, Transition President, Colonel Assimi Goita, called for unity and calm, stating that Mali remains open to dialogue.
Mr. Wane explained that supporting the transition is a key aspect of the MINUSMA mandate, so the mission will try to find a consensual way out to overcome the impasse.
"A protracted impasse will make it much harder to find a consensual way out, while increasing hardship for the population and further weakening state capacity", he argued, warning that such scenario would "have far-reaching consequences for Mali and its neighbours."  
Beyond the political transition, Mr. Wane believes it is also crucial that the Council continues to pay attention to the implementation of the peace agreement and to stability in the Centre of the divided nation, calling it two "building blocks" for a peaceful and stable Mali.
'Window of opportunity'
Back in December, a process of national consultation, known as Assises nationales de la refondation, ended with a series of main recommendations, including a constitutional review, the creation of a Senate, the acceleration of the Disarmament, Demobilization and Reintegration (DDR) process and territorial decentralization.
For Mr. Wane, these proposals "offer a window of opportunity on which all stakeholders should build upon to move forward on the implementation of the peace agreement." 
The Special Representative also provided an update on MINUSMA's activities, noting that 2021 saw more extremist attacks than any years prior.
The mission ended the year with the highest number of casualties since 2013, following a significant rise of attacks targeting main axes, convoys, camps, and temporary operating bases.
In total, 28 peacekeepers died, including seven Togolese in a single incident back in December.
Humanitarian situation
The conflict has also had a devastating impact on civilians and the humanitarian situation.
On 3 December for instance, 32 civilians, including 26 women and children, were killed near Songho when their bus was attacked by extremist elements.
In just one year, the number of Internally Displaced Persons (IDPs) increased from 216,000 to more than 400,000.
In such difficult circumstances, Mr. Wane described the response to the humanitarian appeal as "lukewarm", with only 38 per cent of funding received.