The private space industry is booming with companies like SpaceX, Blue Origin, and Virgin Galactic all designing spacecraft to transport people into the cosmos. Elon Musk is the closest to launching a space faring program, with near-term plans to send humans to the Moon and Mars. In October 2020, Musk, a genius billionaire, quietly declared the independence of a new country on Mars. Musk claimed he will have humans on Mars to start building the new "free" "city-state" by 2026. He also declared the new "country" will not "recognize the laws of Earth."
All three tech billionaires currently face few obstacles to implement their plans. However, one obstacle for all of them will be navigating international law. Musk already appears to be exploiting many soft spots in international politics, which are no competitor to a ruthless tech titan. Musk's plans are an urgent international problem that requires a new multi-national solution.
Musk's Declarations About Mars
For decades, Musk has spoken about his desire for humans to become "interplanetary." Musk founded SpaceX in 2001 with his PayPal fortune and the goal to put humans on Mars. After Russia rejected his offer of $20 million to buy several intercontinental ballistic missiles, Musk began manufacturing and launching his own rockets. Musk plans to start sending humans to Mars by 2026 and then shuttling thousands of people between Earth and Mars before 2030. Muskplans to create a city on Mars by 2050 and then a completely self-sufficient city of a million people on Mars by the end of the century.
Musk is an eccentric guy and not everything he says should be taken seriously. However, it is clear Musk is serious about bringing humans to Mars. In 2017 and 2018, he published detailed plans for settling Mars. In October 2020, Musk published a terms of service agreement for beta customers of his new Starlink wireless internet service. The agreement included a very specific note about the governance of Mars. In Starlink's "Pre-Order Agreement," under "Governing Law," the contract states,
"For Services provided on Mars, or in transit to Mars via Starship or other spacecraft, the parties recognize Mars as a free planet and that no Earth-based government has authority or sovereignty over Martian activities. Accordingly, Disputes will be settled through self-governing principles, established in good faith, at the time of Martian settlement."
Further, in December 2020Musk began selling off all of his possessions to help fund the city on Mars. A SpaceX attorney even stated he is actively drafting a Martian constitution. There is every reason to think Musk will follow through.
Common Heritage of Mankind
Ultimately, a city on Mars would simply be an extension of Earth, though separated by a different kind of sea. National jurisdiction and sovereignty are always limited in several areas: outer space, international airspace, international waters, international sea beds. All these areas are considered the "common heritage of mankind" (CHM). These are areas where activities are expected to be carried out in the collective interests of all states and benefits are expected to be shared equitably. Space exploration is a priority for many nations, as well as for the scientific community. There is zealous global interest in space travel, studying celestial objects, and even operating scientific laboratories in space and on planets.
The 1967 Outer Space Treaty (OST) explained in Article II that outer space is not "subject to national appropriation by claim of sovereignty, by means of use or occupation, or by any other means." This provision is referred to as the non-appropriation principle. The policy rationale is to dis-incentivize states from "reenacting terrestrial land rushes" and taking boundary disputes into space. Scholars argue that the outer space non-appropriation principle has passed into customary international law.
In this sense, Mars is equivalent to the high seas. According to the United Nations Law of the Sea Convention, "international waters" belong to everyone and no one. There is a history of rogue actors declaring "new nations" in domestic and international waters; a phenomenon often referred to as "seasteading." None of these "nations" have ever been recognized as legitimate. The U.K. rejected a British man's declaration that a WWII platform was now the "Principality of Sealand." Italy rejected the "Republic of Rose Island" off its coast and eventually destroyed the "nation" with dynamite. U.S. courts have rejected seasteading as well, deciding that artificial islands on the coast of Florida were under U.S. jurisdiction.
Private Property Rights in Space
International law is clear about private property rights in space – there are none. Private property rights can only be created by a state on the property over which the state has sovereignty. The 110 countries that have ratified the OST are not allowed to create private property rights. The OST is ratified by all states with space programs and reflects the consensus of resolutions of the U.N. General Assembly on the topic.
Under the OST, states are also liable for the activities of non-state actors, whether they are private corporations or international organizations. States must ensure private activities conform to the obligations of the OST. It is up to each party state to create their own domestic legislation to effectuate this. The U.S. created the ability of private citizens to go into space with proper government authorization and supervision through several pieces of domestic legislation. However, while the OST requires "continuing supervision" by nations of private actors while in space, U.S. laws omit regulating activities in space, instead focusing on launches and reentry.
In the early 2000s, the U.S. adjudicated one case of private property rights. In 2003, Gregory Nemitz registered a claim of real property rights for the entirety of an asteroid. After NASA landed a spacecraft on the asteroid, Nemitz submitted an invoice to NASA for parking and storage fees. NASA's general counsel denied Nemitz' claim and Nemitz appealed in court. The court found there are no private property rights in space; thus, there was no basis for compensation.
However, the U.S. pivoted its non-appropriation policy in 2015 with the SPACE Act, where U.S. Congress "created" private property rights for resources in space. Backers of the SPACE Act compared it to the Homestead Act of 1862 (which the idea of "seasteading" is based on). In 2017, the U.S. National Space Council proclaimed that outer space is not the common heritage of mankind. Then in 2020, NASA announced the Artemis Accords: new principles for the use of outer space including further solidifying private property rights in space. Nine other countries have signed on. Finally, in 2020 President Trump discussed space settlements during the State of the Union, saying, "now we must embrace the next frontier: America's Manifest Destiny in the stars."Following this trajectory (homesteading, Manifest Destiny, etc.), it seems possible the U.S. might actually support some of Musk's plans for Mars if his actions bring more imperialistic value to the U.S. government than logistical headache. However, it seems unlikely the U.S. would support Musk creating a separate nation.
Some commenters have pondered why Musk provided the Starlink/Mars clause so early (well before any of his employees or customers have traveled to Mars). The prohibition of private property ownership in space appears to have already become customary international law – or is at least on the cusp of crystallizing. Musk will want to say that from his country's original declaration of independence, he has always been a persistent objector to the prohibition of private property rights on Mars. This strategy would make financial sense, as Martian private property rights would reassure Earth-based investors.
Deconstructing Musk's Plans for Mars
Musk elaborated in 2020 that he plans for his government to be a direct democracy. Commentators have questioned why Musk would choose that form of government, which may be terribly ineffective in response to resource scarcity and constant danger. Further, Musk has become well known as a CEO who will happily violate labor laws, health codes, and pollution regulations back on Earth in furtherance of his company's financial bottom line. That does not sound like someone who will actually enact or uphold direct democracy.
So, what exactly is Musk up to? It is not occupation because Mars is not populated and Musk is not a state. It is not discovery because Mars is not terra nullius (available land that no one has claimed yet)and again Musk is a private actor. It is not filibustering (a private individual waging private wars against existing countries, i.e., William Walker: another deranged San Francisco Bay Area-based entrepreneur) because even though Musk is a private actor, he is not conquering. Musk's actions are similar to seasteading (the concept of establishing new countries in international waters); however, as discussed, seasteading has never resulted in a recognized claim to a new country. The closest comparison to what he is doing is probably secession.
It is possible for new states to be created through secession from existing states. Today, the international community disfavors unilateral secession. Under international law, secession is more likely to be accepted if it is in pursuance of self-determination, democratic governance, and has the support of the people of the would-be state.
Musk could argue he is pursuing democratic goals and has the consent of his people (his Starlink customers: over 700,000 of whom already agreed to the contract). Musk can say he should be allowed to secede from the United States because his state will be even more democratic (direct democracy instead of representative democracy). He may even be able to posture himself as escaping human rights violations in the U.S., citing the recent international outcry about systemic racial injustices in the U.S.
However, Musk will have a harder time navigating domestic law as a citizen of the United States. The U.S. is a "perpetual union" that not allow unilateral secession. Musk will not be allowed to secede per domestic laws. When a secession attempt fails, there are other options. Musk, like other actors with the capacity to go into space, will be bound by the laws of the state to which he is a citizen. This means there is a risk that international commercial enterprises like SpaceX will engage in "jurisdiction shopping" for countries with lenient outer space regulations and perhaps even states who never signed the OST. These companies will search for administrations whose licensing and supervisory requirements may be deficient, defective, or intentionally inadequate.
As a final contingency, Musk is saddling up with a U.S. state with its own notorious rebellious streak. Musk is building a rocket production plant and the first fully commercial launch facility capable of launching spacecraft for long-term space travel in Boca Chica, Texas. It is obvious why Musk chose Texas. First, it is close to the equator for launch logistics. Second, it is still in the U.S. for the purposes of trades and permits. Finally, Texas has an adversarial relationship with the federal government and already attempted to secede from the U.S. (and secession is still a popular talking point). If any state would support a U.S.-state based secession attempt to support Musk, it is Texas.
In March 2021, Musk announced he is "creating the city of Starbase, Texas" on currently unincorporated land in Boca Chica, located in southern Texas near the Mexican border. The top county official protested Musk's declaration, saying, "Sending a Tweet doesn't make it so… If SpaceX and Elon Musk would like to pursue down this path, they must abide by all state incorporation statutes. The county is also already anticipating litigation against SpaceX for violating agreements with the county around permits and security.
Many commentors are asking why Musk so desperately wants this specific village. Musk's new "city" is not simply "near the Mexican Border," it is on it. Boca Chica borders the Gulf of Mexico to the east, Brownsville Ship Channel to the north, and the Rio Grande River and Mexico to the south. If Musk felt he needed a "free city-state" on Earth, to support his "free city-state" on Mars, it seems within the realm of possibilities he could attempt to secede "Starbase" from the U.S. and create his own country (which barely shares a land boundary with the U.S.). He already unilaterally and illegally declared a new city there.
Musk is already in violation of federal laws. SpaceX was denied a safety waiver by the Federal Aviation Administration (FAA) in December 2020 due to Boca Chica-based launch plans that exceeded maximum public safety risk, but following the permit denial, Musk proceeded anyway and the launch ended in a "fireball" explosion. The FAA delayed the next test planned for January 2021 until an investigation could be completed. A former FAA official noted the lack of FAA enforcement against Musk was "puzzling." Even after mysteriously avoiding any penalties, Musk, upset about the delay, claimed the FAA was "a fundamentally broken regulatory structure."
Musk already bought out most Boca Chica residents and has allegedly been bullying the remaining few with property damage, trespassing, offers of over triple the value of their property, and threats of vague "other measures" if they do not accept. Once the last residents are forced out, a secession attempt then would only involve resistance by the local and federal governments. Is Musk capable of violent measures? Apparently, Musk and SpaceX employees have been spending time at a nearby shooting range. Further, neighbors have grown accustom to sirens warning them when Musk and company are about to do something that could (and sometimes does) cause imminent physical harm, and then evacuating or taking cover. Not to mention the "fireball" incident. Violence seems within the realm of possibilities.
Musk will likely offer financial incentives for Texas to tolerate his activities. He has already promised$30 million to local governments. Musk has also entwined himself with the federal government to the point of mutually assured destruction. SpaceX secured a $2.9 billion contract with NASA for the upcoming Moon missions (though currently contested by Jeff Bezos) and is already heavily involved with other NASA projects. NASA has become very dependent on SpaceX and Musk.
With all of this in play and no intervention, the compromise will likely be Texas and the U.S. tolerating Musk's "Starbase" as a semi-autonomous region. Then, Musk's Starbase "succeeds" as a semi-autonomous region and extends its territory to Mars as a non-member of the OST. This results in the politics of Musk's presence on Mars having no precedent, no established legal standards, and no established political principles for analysis.
Conclusion
Soon, the largest obstacle to reign in Musk will be the distance to Mars. Will it really be worth launching a billion-dollar interplanetary mission to make an arrest? Mars is several months away at its closest. It will be prohibitively expensive to reign Musk in after the fact. In 2019, a space law conference discussed governance of commercial activities in outer space and found the world is at an "inflection point" and needs to establish global standards of accountability for private actors. The keynote speaker stressed the importance of governance, not simply governments. She looked to the success of the International Space Station as inspiration.
Considering this, a multi-national consortium should be created to regulate all activities on Mars. The consortium should be established in such a way that even the resources required for long-term interstellar travel are regulated in order to prevent rogue actors from working outside the system to control space access and resources, which are instead intended to be shared with all of humanity. At this point, a security council resolution on the topic may also be prudent.
Musk's plans are just the beginning. There are two other ultra-wealthy titans of industry behind him and plenty more to come. Musk is just the first and most reckless. The international community must act now. The future of space may be speculative, but the issues are urgent. Space is for everyone. We all must partner together to ensure it remains that way.
Internet: A luxury or necessity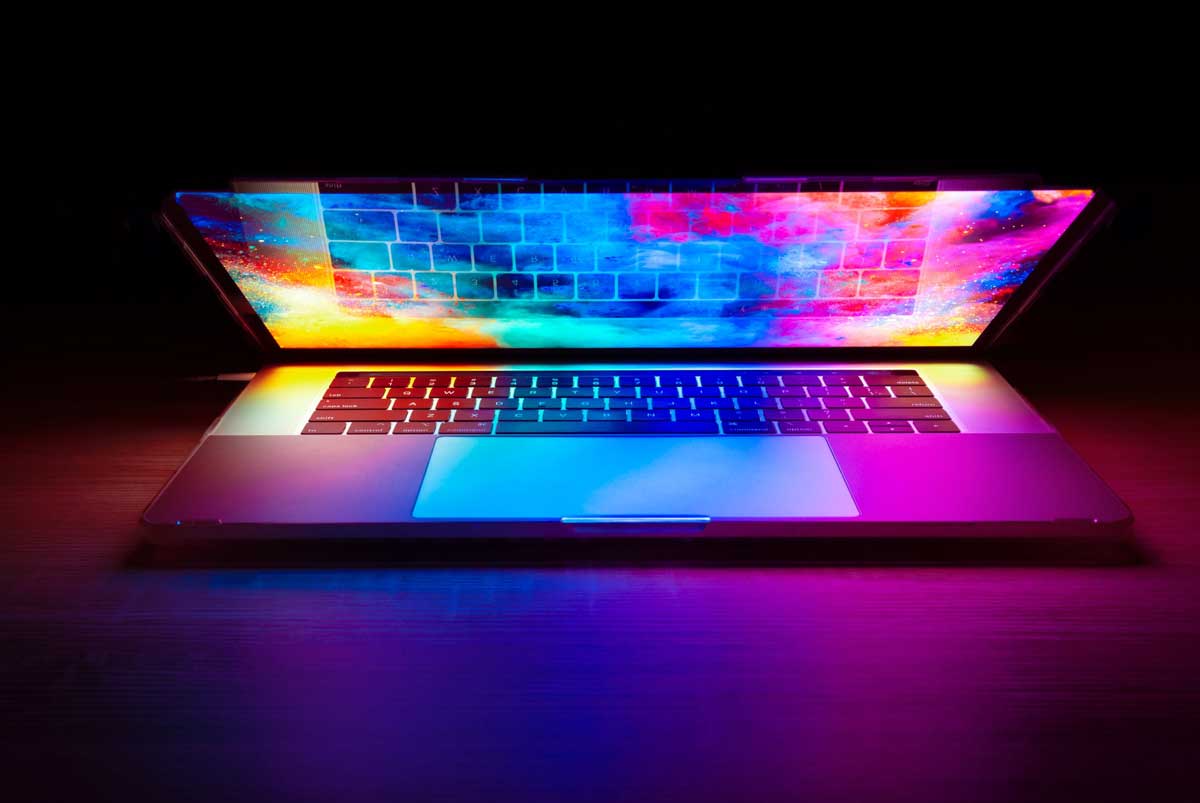 The internet is the world's largest computer network, linking millions of computers. It has become an integral part of our daily lives. The effective use of the internet makes our lives easier, faster, and simpler. It is critical to understand that the Internet is a global network of physical cabling, which can include copper telephone wires, television cables, and fiber optic cables. Even wireless connections, such as Wi-Fi and 3G/4G, rely on physical cords to connect to the Internet. The internet provides us with facts and data, as well as information and knowledge, to aid in our personal, social, and economic development. All of this is possible by connecting a computer to the Internet, generally known as going online. When someone says a computer is online, it simply means it is linked to the Internet. The internet can be used for a variety of purposes; however, how we utilize the internet in our daily lives is determined by our particular needs and goals. It's no secret that the internet is becoming an increasingly important part of our daily lives.
Problem statement
The Internet not only became one of the most widely utilized commodities, but it also improved dramatically, becoming the most marketable entity since then. We used to live without the internet, just as we used to live without electricity but in the contemporary it is unimaginable. A huge number of researches have been done on the importance of internet, it's role in our lives but my research is specifically focused on how has the pandemic highlighted that the internet is no longer a luxury but a necessity in today's world.
Objective
Theoretically, the purpose of this study is to determine the following research objectives:
To assess the importance of Internet
To analyse that the internet is no longer a luxury but a necessity in today's world
Research question
How has the pandemic highlighted that the internet is no longer a luxury but a necessity?
Literature review
The literature is based on detailed analysis of internet and the use of internet in our lives. The importance of internet has been discussed in various research papers. Based on available literature, it is critical to expand knowledge in this area. As a result, this study is proposed to be a comprehensive study based on detailed analysis of how the internet is not a luxury anymore and how it has become a necessity, as the pandemic has proved.
Methodology
To achieve this research's major objectives, I have used an interpretive approach that focused on the importance of internet in our lives that has been highlighted during the pandemic and has changed the perception of humans about the access to the internet. The research is deductive in nature as it examines the data which is qualitative and narrative in nature and it is obtained from the credible secondary sources consisted of official documents, academic studies, articles and reports.
Research Analysis
There are some things in life that we perceive to be a necessary part of our daily lives. However, a few years ago, the same things were either non-existent or viewed as luxury rather than a necessity – the internet being one of them. Internet access is a basic requirement of modern life for me and most individuals I know. When the internet first arrived in Pakistan in the 1990s, it was not only pricey, but many people predicted that it would not remain long owing to its complexities. Fortunately, they were all incorrect. The Internet not only became one of the most widely utilized commodities, but it also improved dramatically, becoming the most marketable entity since then. We used to live without the internet, just as we used to live without electricity or indoor plumbing back in the days, but life with each of these things is so much better than life without them that we all agree that everyone should have them. But from 2000's the internet has become critical for day-to-day tasks. It is the only way we can communicate with and care for close friends and family living far away, most of the institutions have started providing services online, For example, if we want to take admission in a university, we will have to fill an online application form, but it is only possible if we have internet access. So now, we have compelling reasons to recognize a right to Internet access. If there was any doubt about how important internet access is, the current coronavirus outbreak might has eliminated it.
When the COVID-19 pandemic broke out earlier this year, much of the world went online, hastening a decades-long digital change. Children with at-home Internet access began attending class remotely; many employees began working from home. Universities also moved teaching and tutoring online, which has produced issues for students who do not have or do not have enough Internet connectivity. During the pandemic, most people could only work if they can do so online. Those who do not have access to the Internet are unable to apply for jobs that need them to work online. Working and learning from home, have all been made possible by the internet. Seeing friends and going to the doctor without exposing yourself or others became possible during the lockdown because of the access to the internet. The world recognized that the unavailability of internet is a dilemma for people and states.
Furthermore, practicing political rights like as free speech and free assembly are only feasible virtually under quarantine. Access to politically relevant information, such as scientific research and other information that helps citizens to form their own opinions about how the government is handling the pandemic, is also important. These examples demonstrate that the Internet provides critical infrastructure for many essential activities in the current pandemic. In such a context, a lack of effective internet access jeopardizes individual liberties and is thus particularly a serious social concern. Our dependence on internet during the coronavirus crisis has reshaped how we will act once the pandemic has passed. The real lesson is that we have made the internet an essential element of our personal and professional life. This isn't about to change. The pandemic has introduced a new narrative or worldview in which we rely on the internet to bring economic and social activities to us rather than us going to them.
So access to Internet is not only one of the most visible, but also one of the most shocking inequities shown by COVID-19.This might surprise you but even in developed countries, internet availability is frequently less than you might expect. Take, for example, the United States. More than 6% of the population (21 million people) do not have access to the Internet. In Australia, this figure is 13%. Even in the richest countries, the internet cannot keep everyone connected. In addition, 3.7 billion individuals do not have access to the internet. The vast majority live in underdeveloped countries. More than one billion children worldwide are currently barred from attending school due to quarantine procedures. Even though teachers hold daily online lessons, many of these children are unable to participate due to the unavailability of Internet.
When we say internet access is a necessity not a luxury, this narrative is also supported by the increase in number of internet users over time. Since 2005 to 2019 there has been a sharp increase in the penetration of internet.
According to Statista's report, the statistics of internet penetration globally are as follows:
Number of internet users worldwide from 2005 to 2019 (fig 1)
There were 4.66 billion active internet users globally in January 2021, accounting for 59.5 percent of the global population. 92.6 percent (4.32 billion) of this total accessed the internet. A world without the internet is now unthinkable. Now the internet, which connects billions of people globally, is a key pillar of the modern world.
The focus on the pandemic should not cause us to lose sight of how important the Internet has become during normal days as well. Online access has become part of the routine to the majority of us. Every day, we utilize the Internet for a variety of purposes, both significant and insignificant. Most of us couldn't fathom working or communicating with loved ones without it. This is not the case for a large percentage of people. A reclaimable right to basic internet access would significantly improve their lives. Along with the daily use, Covid-19 pandemic has demonstrated unequivocally that the Internet is no longer a luxury, a convenient addition to those who can afford it. Internet access, on the other hand, has become a basic requirement. All we need to do is shift our perception of internet access from a luxury to a necessity.
Recommendations and Conclusion
To sum up everything that has been discussed so far it is past time for us to acknowledge the fundamental relevance of internet access. It is the right time to value internet access in the same way that we value electricity, drinking water, and paved roads. Each is necessary for a healthy and prosperous society, which is why we spend so much money to make these requirements available across the country. To be sure, the problem of providing and regulating inexpensive internet access for everyone is complex and costly, but it is not impossible. Governments should work on making the availability and affordability of internet a possibility for the people- because there is no denying to this; that in the contemporary world the access to internet has become a necessity.
First Quantum Computing Guidelines Launched as Investment Booms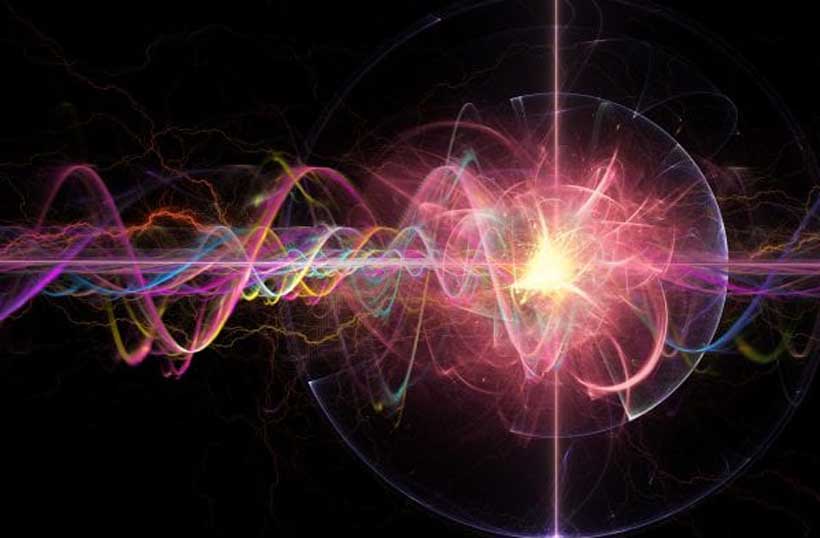 National governments have invested over $25 billion into quantum computing research and over $1 billion in venture capital deals have closed in the past year – more than the past three years combined. Quantum computing promises to disrupt the future of business, science, government, and society itself, but an equitable framework is crucial to address future risks.
A new Insight Report released today at the World Economic Forum Annual Meeting 2022 provides a roadmap for these emerging opportunities across public and private sectors. The principles have been co-designed by a global multistakeholder community composed of quantum experts, emerging technology ethics and law experts, decision makers and policy makers, social scientists and academics.
"The critical opportunity at the dawn of this historic transformation is to address ethical, societal and legal concerns well before commercialization," said Kay Firth-Butterfield, Head of Artificial Intelligence and Machine Learning at the World Economic Forum. "This report represents an early intervention and the beginning of a multi-disciplinary, global conversation that will guide the development of quantum computing to the benefit of all society."
"Quantum computing holds the potential to help solve some of society's greatest challenges, and IBM has been at the forefront of bringing quantum hardware and software to communities of discovery worldwide," said Dr. Heike Riel, IBM Fellow, Head of Science and Technology and Lead, Quantum, IBM Research Europe. "This report is a key step in initiating the discussion around how quantum computing should be shaped and governed, for the benefit of all."
Professor Bronwyn Fox, Chief Scientist at CSIRO, Australia's science national agency said, "the Principles reflect conversations CSIRO's scientists have had with partners from around the world who share an ambition for a responsible quantum future. Embedding responsible innovation in quantum computing is key to its successful deployment and uptake for generations to come. CSIRO is committed to ensuring these Principles are used to support a strong quantum industry in Australia and generate significant social and public good."
In adapting to the coming hybrid model of classical, multi-cloud, and soon quantum computing, the Forum's framework establishes best-practice principles and core values. These guidelines set the foundation and give rise to a new information-processing paradigm while ensuring stakeholder equity, risk mitigation, and consumer benefit.
The governance principles are grouped into nine themes and underpinned by a set of seven core values. Themes and respective goals defining the principles:
1. Transformative capabilities: Harness the transformative capabilities of this technology and the applications for the good of humanity while managing the risks appropriately.
2. Access to hardware infrastructure: Ensure wide access to quantum computing hardware.
3. Open innovation: Encourage collaboration and a precompetitive environment, enabling faster development of the technology and the realization of its applications.
4. Creating awareness: Ensure the general population and quantum computing stakeholders are aware, engaged and sufficiently informed to enable ongoing responsible dialogue and communication; stakeholders with oversight and authority should be able to make informed decisions about quantum computing in their respective domains.
5. Workforce development and capability-building: Build and sustain a quantum-ready workforce.
6. Cybersecurity: Ensure the transition to a quantum-secure digital world.
7. Privacy: Mitigate potential data-privacy violations through theft and processing by quantum computers.
8. Standardization: Promote standards and road-mapping mechanisms to accelerate the development of the technology.
9. Sustainability: Develop a sustainable future with and for quantum computing technology
Quantum computing core values that hold across the themes and principles:
Common good: The transformative capabilities of quantum computing and its applications are harnessed to ensure they will be used to benefit humanity.
Accountability: Use of quantum computing in any context has mechanisms in place to ensure human accountability, both in its design and in its uses and outcomes. All stakeholders in the quantum computing community are responsible for ensuring that the intentional misuse of quantum computing for harmful purposes is not accepted or inadvertently positively sanctioned.
Inclusiveness: In the development of quantum computing, insofar as possible, a broad and truly diverse range of stakeholder perspectives are engaged in meaningful dialogue to avoid narrow definitions of what may be considered a harmful or beneficial use of the technology.
Equitability: Quantum computing developers and users ensure that the technology is equitable by design, and that quantum computing-based technologies are fairly and evenly distributed insofar as possible. Particular consideration is given to any specific needs of vulnerable populations to ensure equitability.
Non-maleficence: All stakeholders use quantum computing in a safe, ethical and responsible manner. Furthermore, all stakeholders ensure quantum computing does not put humans at risk of harm, either in the intended or unintended outcomes of its use, and that it is not used for nefarious purposes.
Accessibility: Quantum computing technology and knowledge are actively made widely accessible. This includes the development, deployment and use of the technology. The aim is to cultivate a general ability among the population, societal actors, corporations and governments to understand the main principles of quantum computing, the ways in which it differs from classical computing and the potential it brings.
Transparency: Users, developers and regulators are transparent about their purpose and intentions with regard to quantum computing.
"Governments and industries are accelerating their investments in quantum computing research and development worldwide," said Derek O'Halloran, Head of Digital Economy, World Economic Forum. "This report starts the conversation that will help us understand the opportunities, set the premise for ethical guidelines, and pre-empt socioeconomic, political and legal risks well ahead of global deployment."
The Quantum Computing Governance Principles is an initiative of the World Economic Forum's Quantum Computing Network, a multi-stakeholder initiative focused on accelerating responsible quantum computing.
Next steps for the Quantum Computing Governance Initiative will be to work with wider stakeholder groups to adopt these principles as part of broader governance frameworks and policy approaches. With this framework, business and investment communities along with policy makers and academia will be better equipped to adopt to the coming paradigm shift. Ultimately, everyone will be better prepared to harness the transformative capabilities of quantum sciences – perhaps the most exciting emergent technologies of the 21st Century.
Closing the Cyber Gap: Business and Security Leaders at Crossroads as Cybercrime Spikes
The global digital economy has surged off the back of the COVID-19 pandemic, but so has cybercrime – ransomware attacks rose 151% in 2021. There were on average 270 cyberattacks per organization during 2021, a 31% increase on 2020, with each successful cyber breach costing a company $3.6m. After a breach becomes public, the average share price of the hacked company underperforms the NASDAQ by -3% even six months after the event.
According to the World Economic Forum's new annual report, The Global Cybersecurity Outlook 2022, 80% of cyber leaders now consider ransomware a "danger" and "threat" to public safety and there is a large perception gap between business executives who think their companies are secure and security leaders who disagree.
Some 92% of business executives surveyed agree that cyber resilience is integrated into enterprise risk-management strategies, only 55% of cyber leaders surveyed agree. This gap between leaders can leave firms vulnerable to attacks as a direct result of incongruous security priorities and policies.
Even after a threat is detected, our survey, written in collaboration with Accenture, found nearly two-thirds would find it challenging to respond to a cybersecurity incident due to the shortage of skills within their team. Perhaps even more troubling is the growing trend that companies need 280 days on average to identify and respond to a cyberattack. To put this into perspective, an incident which occurs on 1 January may not be fully contained until 8 October.
"Companies must now embrace cyber resilience – not only defending against cyberattacks but also preparing for swift and timely incident response and recovery when an attack does occur," said Jeremy Jurgens, Managing Director at the World Economic Forum.
"Organizations need to work more closely with ecosystem partners and other third parties to make cybersecurity part of an organization's ecosystem DNA, so they can be resilient and promote customer trust," said Julie Sweet, Chair and CEO, Accenture. "This report underscores key challenges leaders face – collaborating with ecosystem partners and retaining and recruiting talent. We are proud to work with the World Economic Forum on this important topic because cybersecurity impacts every organization at all levels."
Chief Cybersecurity Officers kept up at night by three things
Less than one-fifth of cyber leaders feel confident their organizations are cyber resilient. Three major concerns keep them awake at night:
– They don't feel consulted on business decisions, and they struggle to gain the support of decision-makers in prioritizing cyber risks – 7 in 10 see cyber resilience featuring prominently in corporate risk management
– Recruiting and retaining the right talent is their greatest concern – 6 in 10 think it would be challenging to respond to a cybersecurity incident because they lack the skills within their team
– Nearly 9 in 10 see SMEs as the weakest link in the supply chain – 40% of respondents have been negatively affected by a supply chain cybersecurity incident
Training and closing the cyber gap are key solutions
Solutions include employee cyber training, offline backups, cyber insurance and platform-based cybersecurity solutions that stop known ransomware threats across all attack vectors.
Above all, there is an urgent need to close the gap of understanding between business and security leaders. It is impossible to attain complete cybersecurity, so the key objective must be to reinforce cyber resilience.
Including cyber leaders into the corporate governance process will help close this gap.