There are few names in the Latin American literature, which it comes to famous novels and short stories, Columbian writer Gabriel Gracia Marquez is one of them. Throughout Latin America, he is popular with the name Gabo and was one of the intellectual literary writers of the 20th century. For his tremendous work, he received the Neustadt International Prize for Literature in 1972 and Nobel Peace Prize for literature in 1982. During his literary journey, he has written numerous acclaimed novels such as One Hundred years of Solitude published in 1962 and Love in the Time of Cholera, which was published in 1985. His popular writing style is often known as magical realism, which later emerged as a major literary movement in Latin American literature. He has also written numerous famous short stories, and among them "A Very Old Man with Enormous Wings" is very popular in Latin American. The American Review published it in 1995 in the Spanish language. The title of the story "A Very Old Man with Enormous Wings" tells the story of a shadowy old man, who one day appears in the family courtyard. The old man was not an ordinary person, because he was having some strange characteristics such as an enormous pair of wings, which was a new thing for the people, who were living in town. Hence, with the magical depiction of old man character, the author explains the conflict the ordinary people encounters concerning their cultural belief. Moreover, the whole story is written from the context of third-person narrator.
On the other hand, the presence of an old man character with huge wings represents the Magical realism of the author. Throughout the story one of the most interesting thing about the old man character is that after his appearance in the family court people began viewing him as a normal human being. But for some, he was different from the normal man because he got the huge wings that make him look like an angel, who is dressed like a rag-picker. The major character in the story is Pelayo and Elisenda in whose yard, the mysterious old man first appears. In the story, the author describes the strangeness of this old man in these words "His huge buzzard wings, dirty and half-plucked, were forever entangled in the mud. They looked at him so long and so closely that Pelayo and Elisenda very soon overcame their surprise and in the end found him familiar". This clearly shows, though initially Pelayo and Elisenda found him a strange creature but, after the closer contact, they began viewing as a normal human being just like them. Nonetheless, the old man with mysterious wings was still a strange creature for the other people in town.
When Pelayo and Elisenda brought the old man to the physician in the town, the physician took the advantage to examine the physical uniqueness of this old man. For the physician, the old man was a new thing for him, because throughout, his carrier, the doctor has encountered something like him. As the author writes about the physician; "What surprised him most, however, was the logic of his wings. They seemed so natural on that completely human organism that he couldn't understand why other men didn't have them too". Similarly, when Pelayo and Elisenda informed their neighbor about the mysterious old man, the neighbor tells them that he is an angel. This scene in the story explains how an individual thinks and feels when he/she encounters something different, mysterious, and strange. Moreover, this also explains the limitation of the human mind and the lack of knowledge about different things. This happens, at one moment the couple decides to get rid of the old man and even planned to kill him because they thought he might be a curse. Later, they change their plan and decides to imprison him and in prison, the mysterious old man suffers severe abuse and mistreatment.
Soon after the imprisonment of the old man, the people began whispering stories about the old man. Some villagers began perceiving him as an angel, while the other considered him as evil, who is God's curse on the village. In this respect, the story The very old man with enormous wings Marquez is a mixture of compassion and sadness. Because the couple Pelayo and Elisenda wanted to get rid of him but the old man refuses to leave them until their life is transformed. As it is written in the bible "Do not be forgetful to entertain a stranger, you could be entertaining an angel". The real reason, why the old man was a stranger to the couple and villagers because he was unattractive and he was having huge wings that embarrassed them. Throughout the story, the people in the town curse him and makes fun of him, but the old man never fights back because he is compassionate and he understands the fact that he cannot speak their language. Overall the whole story demonstrates the context of bad and good human nature because seeing the beauty is one thing while ignoring a person based on the fact that he is ugly is weary.
In contrast, the central theme of Gracia Marquez's "The very old man with enormous wings Marquez" is the Coexistence of compassion and cruelty, which explains the feeble response of selfish and greedy humans towards those, who are different, strange, ugly, and weak. For instance, the major characters in the novel the couple Pelayo and Elisenda imprison the old man and abuse him, and even they planned to kill him because he was ugly and weak. But once they thought, they could benefit from the old man by showcasing him in the village, they decide to keep him to accomplish their appetite for money. In a nutshell, the moral of the story was religious has always been a shallow set of beliefs, which ignore the principles of morality. Hence, the treatment of the old man in the town after his appearance in the family yard clearly shows that people in the story are faithless having inconsistent faith.
The Death News of Sidharth Shukla: In the remembrance of Sidnaaz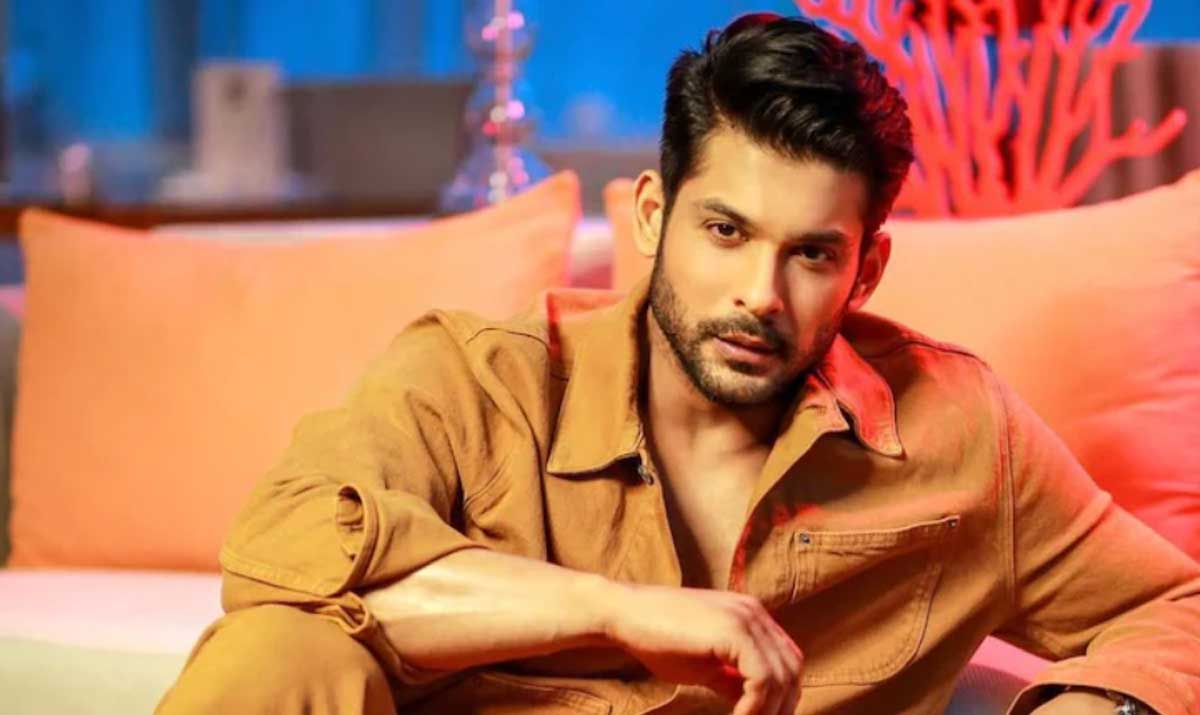 For most individuals, the death news of Sidharth Shukla seems implausible. Sidharth Shukla, popular actor, and 13 winner Bigg Boss died on Thursday 2 September suffering a severe cardiac arrest at Cooper Hospital in Mumbai. Actor Sidharth constantly challenged the odds in his profession. For many in the TV and movie sector, it is a last-ditch and sometimes fruitless effort to stop a slide into irrelevance in the popular reality program Bigg Boss. But Shukla was the household name that became a feather reality TV sensation for himself who won the 13th show edition in 2019. For the first time, Shukla entered the television limelight, working on BalikaVadhu (2012), in which he tried the part of District Collector Shivraj Shekhar. Shukla portrayed the character throughout the space of three years and won several accolades. A few whiles later, in Humpty Sharma Ki Dulhania (2014), he was reputed to a costar, once again receiving acclaim. Born and reared up in Mumbai, Shukla began as a model by taking a position as a leader in the Manhunt and Mega model Gladrags contests and then starred in Bajaj and ICICI Banking television commercial campaigns. Shortly thereafter, he premiered on Babul Ka Aangann Chootey Na, followed by a range of dramatic TV shows such as CID and Aahat, which include criminal dramas. In 2016 Khatron Ke Khiladi won Fear Factor as well. Shukla has also been a popular television host with such series as Savdhaan India and the Got Talent 6 of India. His death caused a shock to the television and film industries.
Police authorities in Mumbai claimed that at around 9 a.m. before death, Shukla complained about cardiac pressure in his home in Oshivara, Mumbai. At that time, his sister, his mother, and brother-in-law were in the house. A physician who came to the house found that he was pulseless. "The family went to Dr. RN Cooper hospital and requested an ambulance. They reached about 9.45 am and before admission he had been proclaimed dead." The Forensic department leader, Dr. R Sukhdev, verified that on Thursday morning, Shukla was brought dead. The afternoon postmortem exam was performed. No external damage on his body was detected before the autopsy by physicians and police. The Dean of Dr. RN Cooper Hospital, Dr. Sailesh Mohite, refused to comment on the autopsy findings.
Many Celebertities Condolences
"Siddharth, gone too soon. You'll be missed…" said Actor Salman Khan, who gave him the trophy of Bigg Boss. Kapil Sharma TV comedy host tweeted, "Oh god, it is truly shocking, my condolences to the family, and prayers for the the departed soul" Several TV and film fraternity members, like Rajkummar Rao, came to Mumbai to pay their final honors in Shukla Residence. On Friday his last rites will be conducted.
Shehnaaz Gill on Sidharth Shukla death
Sources close to the actor and individuals who went to his house and told Sidharth Shukla's family that Shehnaaz is in a condition of shock and cannot cope with his loss today. Source further stated Shehnaaz was deeply impacted by the untimely death of the Balika Vadhu actor. Shehnaaz was very near to Sidharth, and she frequently publicly demonstrated her affection for him. Her compassion and caring for him never shied away. She said she was even in love with him openly. Fans liked their duo much after BB 13, and invented their moniker with affection, Sidnaaz. In two recent programs, Back-to-Back Bigg Boss OTT and Dances Deewane 3, the reported couple had featured.
Sidharth Shukla breathed his last in Shehnaaz Gill's arms
Sidharth was still complaining of discomfort, and Shehnaaz and his mother begged him to relax. Sidharth was unable to sleep, on the other hand; thus Shehnaaz was requested to remain with him and pat on his back. Sidharth lay on the lap of Shehnhaaz at 1:00 a.m., and the latter walked away gently. She slept, too, and when she woke up at 7am, she found Sidharth sleeping in the same position without moving, and he didn't stir when she tried to wake him up. From the 12th story to the fifth level, where his family resided, Shehnaaz was terrified and hurried. She notified Sidharth's sister and phoned their doctor of the family, who told Sidharth that he hadn't been there anymore.
Ye 'Dil' hai Muskil
Why are young people suffering from heart attacks? The death of Siddharth Shukla, 40 years old, has stunned everyone. Initial stories indicating that a heart attack is the reason for Thursday's death were killed, along with the big boss winner Season-13. In recent times, heart disease has been a worry for health professionals among young Indian people. The question is why in very young age groups in India there has been an increase in cardiac attack.
Concluding Remarks
The greatest way I can escape the trap of thinking that you have anything to lose is to remember that you will die. No excuse to not follow your heart. Nobody wants to die. Nobody wants to die. Such people don't even want to die to go to paradise to get there. And yet death is our common destination. Nobody has ever avoided it and this is why death is perhaps the finest invention of existence. Life is the agent of transformation. The old one is clearing way for the new one.
Death is, however tragic, probably God's most beautiful creation. Death is merely another trip; birth and life will never take place without death. It's unavoidable to lose somebody. Bill Watterson, the creator of Calvin and Hobbes, illustrates this wonders: Death is transitory and the meaning of life and death. Death is temporary. Death is a normal part of life, we have to realize. Death gives life its full significance. Let life be like summer flowers, let life be lovely and death be like fall leaves. But would it not be much easier to face our own mortality, rather than being unhappy, knowing that our life has been fully and without regret? Even if we don't want to go to die, it's just as unavoidable for the sun at night. In conclusion, when your time comes, you don't have to die happy but you need to die satisfied, since from start to finish you have lived your life.
4.1 billion lack social safety net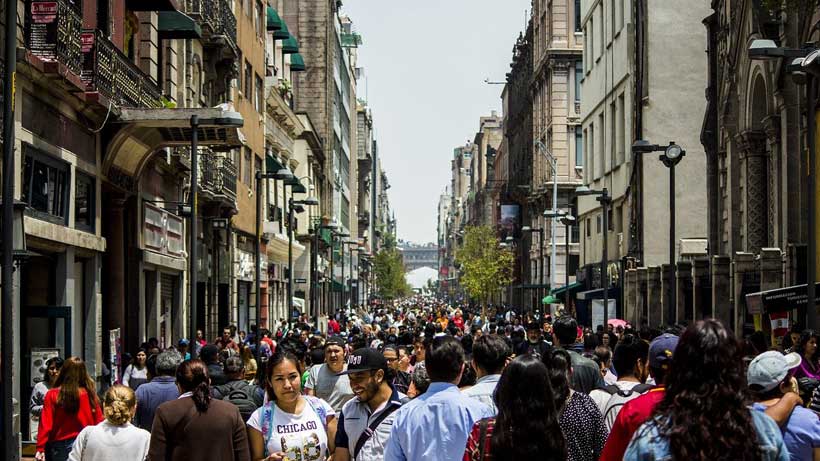 More than four billion people live without any welfare protection today to cushion them from crisis, the UN International Labour Organization (ILO) said on Wednesday, while highlighting how the COVID-19 crisis has pushed up government spending by some 30 per cent.
Leading the call for countries to extend social safety nets far more widely than they do now, ILO Director-General Guy Ryder insisted that such a move would help future-proof workers and businesses in the face of new challenges.
"This is a pivotal moment to harness the pandemic response to build a new generation of rights-based social protection systems," said Mr. Ryder.
"These can cushion people from future crises and give workers and businesses the security to tackle the multiple transitions ahead with confidence and with hope. We must recognize that effective and comprehensive social protection is not just essential for social justice and decent work but for creating a sustainable and resilient future too."
In a new report the UN body acknowledged that the COVID-19 crisis had led to greater social protections worldwide, albeit mainly in wealthy countries.
It noted that only 47 per cent of the global population are covered by at least one social protection benefit, while only one in four children has access to national welfare safety nets.
Newborns' needs unmet
Further research indicated that only 45 per cent of women with newborns worldwide receive a cash benefit, while only one in three people with severe disabilities receive a disability benefit.
Coverage of unemployment benefits is even lower, ILO said, with only 18.6 per cent of jobless workers effectively covered globally.
On retirement welfare, the UN body found that although nearly eight in 10 people receive some form of pension, major disparities remain across regions, between rural and urban areas and women and men.
Regional imbalances
The ILO report underscores the significant regional inequalities in social protection.
Europe and Central Asia have the highest rates of coverage, with 84 per cent of people having access to at least one benefit.
Countries in the Americas are also above the global average (64.3 per cent), in stark contrast to welfare roll-out in Asia and the Pacific (44 per cent), the Arab States (40 per cent) and Africa (17.4 per cent).
Highlighting differences in government spending on social protection, ILO said that high-income countries spend 16.4 per cent of national turnover (above the 13 per cent global average, excluding health), while low-income countries budget just 1.1 per cent.
Billions more needed
The UN body noted that since the start of the COVID-19 pandemic, governments have had to increase spending massively to ensure minimum social protection for all, by around 30 per cent.
And it maintained that to guarantee basic social protection coverage, low-income countries would need to invest an additional $77.9 billion per year, lower-middle-income countries an additional $362.9 billion and upper-middle-income countries a further $750.8 billion annually. That's equivalent to 15.9 per cent, 5.1 per cent and 3.1 per cent of their GDP, respectively.
"There is an enormous push for countries to move to fiscal consolidation, after the massive public expenditure of their crisis response measures, but it would be seriously damaging to cut back on social protection; investment is required here and now," said Shahra Razavi, Director, ILO Social Protection Department.
Underscoring the multiple benefits of social welfare protection, Ms. Razavi insisted that it could promoted "better health and education, greater equality, more sustainable economic systems, better managed migration and the observance of core rights…The benefits of success will reach beyond national borders to benefit us all".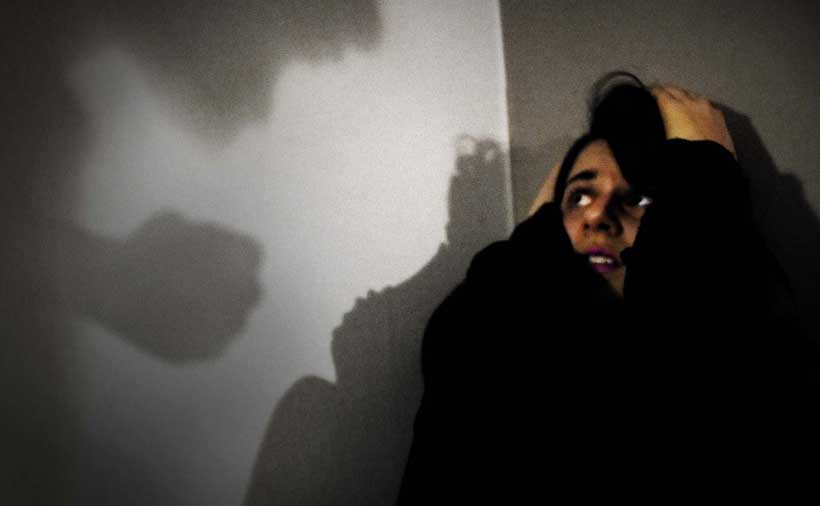 35-years-old woman and her daughter were raped by rickshaw driver and his accomplice in Lahore; On independence day of Pakistan, a TikToker was sexually harassed in Lahore; woman on rickshaw was harassed publically in Lahore and people were cheering; Noor Mukadam, daughter of a Diplomat, was brutally bumped off in Islamabad; a female school teacher was raped by owner of the school; a minor girl was raped by principal of seminary; a woman was gang raped by robbers in front of her family in Sheikhupura; a man with his three friends gang raped his fiancée and snatched jewelry; 16-years-old girl was raped by her stepfather in Lahore; mother of four children was raped in Bhagatpura; a 10-years-old was raped in Manwan; 17-years-old girl was raped after being promised a job; a minor girl was raped and sent to cemetery in Korangi; a woman was abducted and gang raped; an elderly woman was tortured, dragged and attempted to rape. Few cases have been quoted here. Sorrowfully, numerous other cases are remaining to be mentioned here. Unfortunately, a tiny figure of cases have been reported, still beaucoup cases are unreported.
Given obnoxious incidents give women sense of insecurity and uncertainty. Wretchedly, women in our society are deemed as prey and an open invitation by mad dogs (rapists) which they cannot evade and leave no stone unturned to assault them. The exponential rise in gender-based violence has proselytized our society into a hell for women, where they are considered as inferior segment of the society. This abysmal picture of our society adversely impacts our international image.
The study conducted by Georgetown Institute for Women, Peace and Security, despite improving in women's perception of community safety, still ranks Pakistan fourth among the worst countries for women to live in.
In accordance with the official data- collected from law enforcement agencies and human rights commission of Pakistan- at least 11 rape cases are reported regularly in Pakistan. More, the last six years data unearthed an icky tally of 22,000 cases registered to police in Pakistan. Dolefully, the conviction rate stood at 0.3% of total figure.
Research conducted by Geo News revealed that only 41 per cent of cases have been reported to the Police. A police official estimated the actual number could be as high as 60,000 in last five years.
Furthermore, the Cyber Wing of the FIA in Lahore told that they have received 6,168 sexual harassment complaints out of total 14,108 in less than eight months. It further explained that mostly the complaints were lodged by University and College students relating to blackmailing by peers through the use of doctored videos and photographs.
Regarding violence against women, Punjab made up to 73 per cent of total cases, Ministry of Human Rights Toll-free helpline data showed. Besides, recent data by Punjab police divulged 1,890 rape cases and 88 gang-rape cases have been registered just in first six months of this year.
The reasons behind alarming rise in rape cases, which are mostly opined and observed personally, are rivalries, perpetrators remain scot-free, and incompetency of police.
In rivalries, various women have been raped because perpetrators think that it is better mean to smirch antagonist and avenge. As of the June of this year, when a boy tied love knot with daughter of an influential person, in avenge his mother 50-years-old was kidnapped, tortured, dragged, burned half-naked body with cigarette butts and attempted to rape by that influential people in Mazaffargarh. Exclusively, in village sides, women are raped in compensation, if victim's father, brother or guardian has raped any girl.
Besides, since 2015, more than 22,000 cases of harassment have been registered to police, more than 4000 cases are still pending in the courts and only 18 per cent cases have managed to reach prosecution. Backlog of cases, takes too much time to provide justice to women and deter others to execute same. Thereby, executors remain unpunished and rape another woman with impunity. In some cases, rapists are granted pre-arrest bails. Afterwards, they threaten victim and her family to withdraw case; which fingers out the competency and justice of honorable courts and provides free space to those rapists to continue harassing women.
Apart from this, various cases are not reported due to family or social pressure, because they have to undergo another victimization. Karachi-based organization, War Against Rape (WAR), exposed that women who report the crime are coerced to visit male-dominated police stations and asked unnecessary questions that is why people remain silent and do not register complaints to shun answering gratuitous questions, which creates obstacle in the way of justice by sparing space to rapists.
Apart, victim blaming also desists victim to register complaint. Victim's character is questioned, she is blamed for the rape and some misogynists and advocates of patriarchal society put allegations on victim giving illogical reasons. In consequence, victim find it easy to be silent rather than being pilloried countrywide and does not register her complaint, which indirectly paves the way for rapists to feel free from being brought to book and harass women whenever and wherever they want.
To counter this evil, Punjab Police has launched a safety App that will enable women to contact police through a message and it will enable Police to trace location of complainants through smart phones. Senior Police official assured that App will be launched in all districts of Punjab soon and a special squad will be formed soon in this regard. This initiative is praiseworthy and can be fruitful, if cooperated. All women should download this App so that in any emergency they can contact Police easily.
Additionally, separate courts for rape cases should be operational as soon as possible in order to evade years of pending cases. More medico-legal officers should be appointed to speed up medical process. Police should enforce all anti-harassment, anti-rape and anti-crimes against women laws and all women should be acquainted to these laws so that they can report crimes easily and immediately.
To sum up, society will remain hell for women, until our society is patriarchal and culprits remain scot-free. No society can be stable and prosperous, if women of that society are not secure and honored by every individual. If mentioned laws are implemented effectively, women of our society can live respectfully and society can be a heaven for them.