Vaccine inequity posing 'significant risk' to global economic recovery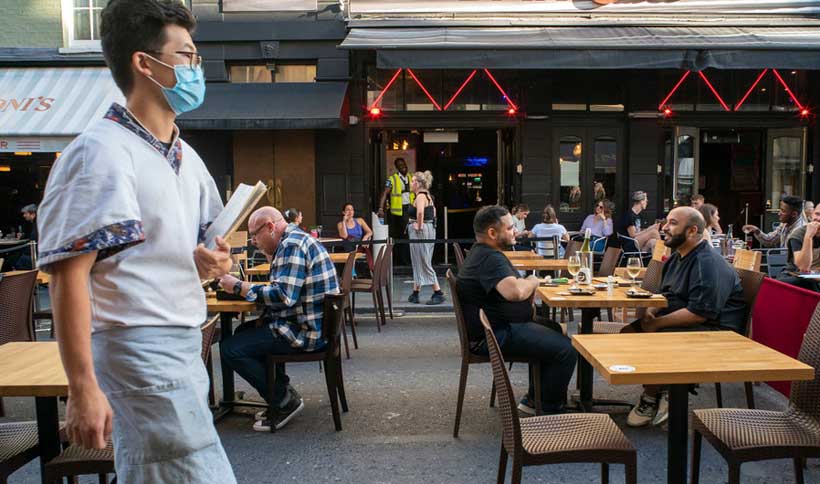 Although the outlook for global growth has improved, the ongoing impacts of the COVID-19 pandemic, as well as inadequate progress on vaccination in poorer countries, are putting recovery at risk, according to the latest UN economic forecast, published on Tuesday.
The World Economic Situation and Prospects (WESP) mid-year report warned widening inequality is threatening global growth, projected at 5.4 per cent this year.
Vaccine access critical
"Vaccine inequity between countries and regions is posing a significant risk to an already uneven and fragile global recovery", said UN Chief Economist Elliott Harris.
"Timely and universal access to COVID-19 vaccinations will mean the difference between ending the pandemic promptly and placing the world economy on the trajectory of a resilient recovery, or losing many more years of growth, development and opportunities."
The mid-year forecast updates the WESP report published in January by the UN Department of Economic and Social Affairs (DESA).
It examines the performance of the world economy since the pandemic began, as well as the impact of global policy responses and post-crisis recovery scenarios.
A mixed picture
The 5.4 per cent in projected global growth this year follows a sharp contraction of 3.6 per cent in 2020, and reflects an upward revision from the original forecast.
While the world's two largest economies – China and the United States – are on the road to recovery, growth remains fragile and uncertain in several countries in South Asia, sub-Saharan Africa, and Latin America and the Caribbean.
Many countries will not see economic output return to pre-pandemic levels until 2022 or 2023.
"For a vast majority of developing countries, economic output will remain below 2019 levels for most of 2021", the authors said. "Amid insufficient fiscal space to stimulate demand, many of these countries will face low and stagnant growth and the prospect of a lost decade."
Trade strong but uneven
The report also details strong but uneven recovery in global trade, which has already surpassed pre-pandemic levels due to demand for electrical and electronic equipment, personal protective equipment, and other manufactured goods.
Economies which depend on manufacturing have fared better, however countries which rely on tourism, or commodities, are unlikely to see a quick rebound.
Tourism services in particular, will remain depressed due to slow lifting of restrictions on international travel, coupled with fears of new waves of COVID-19 infection.
Women hit hardest
The pandemic has pushed an estimated 114.4 million people into extreme poverty, with women accounting for around 58 million of that total.
The report found that while women have been at the forefront of the crisis—
representing most health workers, caregivers and essential service providers—they have also been the hardest hit in several ways.
During the pandemic, labour force participation shrunk by two per cent worldwide, compared to only 0.2 per cent during the global financial crisis in 2007-8, but more women than men were forced to leave their jobs to meet family demands. Women-owned businesses have also fared disproportionately worse, according to the report.
COVID-19 has also dealt sharp blows to services for women's health, and reproductive health, and the disruption to education has helped undermine global progress towards gender equality. There has also been a spike in gender-based violence, which UN Women has labelled a "shadow pandemic."
Ensure inclusive recovery
As women are also underrepresented in decision-making surrounding the pandemic, and in economic policy responses, the report highlighted why recovery must be inclusive.
"The pandemic has pushed nearly 58 million women and girls into extreme poverty, dealing a huge blow to poverty reduction efforts worldwide, and exacerbated gender gaps in income, wealth and education, impeding progress on gender equality", said Hamid Rashid, Chief of the Global Economic Monitoring Branch at DESA, and the lead author of the report.
"Fiscal and monetary measures to steer recovery must take into account the differentiated impact of the crisis on different population groups, including women, to ensure an economic recovery that is inclusive and resilient."
Latin America and the Caribbean: missing the chance to invest in a sustainable recovery?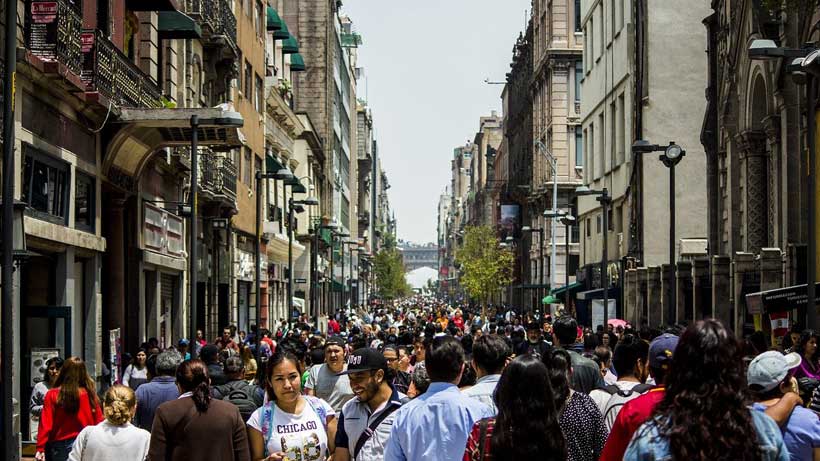 A new platform showcasing real-time data from 33 countries in Latin America and the Caribbean has revealed that on environmentally sustainable post-COVID-19 spending, Latin America and the Caribbean lags behind the rest of the world: 0.5 per cent of total spending and 2.2 per cent of long-term recovery spending was environmentally friendly in 2020 compared to 2.8 per cent and 19.2 per cent globally.
The tool, which is based on the Global Recovery Observatory, an initiative led by the Oxford University Economic Recovery Project (OUERP), and supported by UNEP, the International Monetary Fund and GIZ through the Green Fiscal Policy Network (GFPN), reveals that only six of the region's 33 countries dedicated more than 0.1 per cent of their GDP to recovery spending. A small number did allocate a significant proportion of their budgets to post-COVID-19 efforts, including Chile (14.9 per cent), Saint Kitts and Nevis (13.3 per cent), Saint Lucia (11.3 per cent), Bolivia (10.5 per cent) and Brazil (9.26 per cent).
The examination of over 1,100 policies shows that approximately 77 per cent of the region's total spending of USD 318 billion was allocated to rescue measures addressing short-term threats and saving lives, while only 16.1 per cent has focused so far on long-term recovery plans to revitalize the economy, given the limited financial resources of many of the region's countries. On average, Latin America and the Caribbean has allocated USD 490 per capita expenditure to post-COVID-19 recovery, compared to USD 650 in Emerging Markets and Developing Economies, and USD12,700 in advanced economies.
The region has been severely affected by COVID-19. Home to 8 per cent of the world's population, Latin America and the Caribbean has reported some 29 per cent of deaths from the pandemic, while it is estimated that in 2020, the region had a GDP contraction of 7 per cent.
"I applaud the initiative of Latin American and Caribbean ministers to track their progress towards greener recoveries. Our Tracker shows that overall, the region's green spending does not yet match the severity of the triple planetary crises of climate change, biodiversity loss and pollution," said Piedad Martin, Acting Director of UNEP's Regional Office for Latin America and the Caribbean. "In order to transition to more sustainable and inclusive economies, nations in the region must build from this good start of tracking to further align their development priorities with green recovery."
To date, according to the Tracker, a higher proportion of the region's recovery budget has been spent on unsustainable sectors (USD 7.4 billion) than on environmentally-sustainable initiatives (USD 1.5 billion). 74 per cent of environmentally-negative spending has been directed to fossil energy infrastructure, and 13 per cent to unsustainable port and airport infrastructure, which is expected to lead to an increase in carbon emissions.
"The situation of the region is dire, the response to the pandemic is leading us to an increase in debt, limiting our capacity to direct investments to environmental sustainability. Yet, placing climate action as the engine of recovery has never been as important. Our survival and the competitiveness of the region is at stake due to climate change," said Costa Rica's Minister of the Environment and Energy Andrea Meza, who will chair the XXIII meeting of the regional Forum of Ministers of the Environment in 2022. "I call on governments, the international community and the private sector to support Latin America and the Caribbean in responding to this crisis through investments that allow us to meet the Paris Agreement."
High-impact chances for the region are numerous and require a mix of policy measures. Key opportunities await in sustainable energy, in particular non-conventional renewable energy and energy efficiency; investments in zero-emission transport –with a special focus on public transport—; investments in nature-based solutions to ensure adaptation in key sectors, such as agriculture, and urban centres, where most of the population lives.
"The region has reached an economic crossroads. Either governments continue to support the old, dying industries of the past or invest in sustainable industries which will drive future prosperity. The new economic opportunities for the region are monumental and wise leaders will embrace them," said Brian O'Callaghan, lead researcher at the Oxford University Economic Recovery Project.
Cities in Southern Uzbekistan to Improve Urban Infrastructure and Municipal Services
Residents of cities located in two southern regions of Uzbekistan will benefit from improved urban infrastructure and municipal services, thanks to Additional Financing for the Medium-Size Cities Integrated Urban Development Project (MSCIUDP), approved today by the World Bank's Board of Executive Directors. The project will be supported by a $100 million concessional credit. The International Development Association, the part of the World Bank Group, will provide it to the Government of Uzbekistan at a very low-interest rate and with a repayment period of 30 years.
This additional financing will expand the geographic scope of the ongoing project funded by the World Bank that has been implemented in Tashkent (Yangiyul and Pskent), Bukhara (Kagan) and Namangan (Chartak) regions since 2019.
The new project activities will cover selected mid-sized cities in Kashkadarya and Surkhandarya regions of Uzbekistan. The final list of all project cities in this part of the country will be validated over the next 6 months, in consultation with the regional and municipal governments (hokimiyats), based on local needs and economic potential.
Medium-size cities participating in the project in Surkhandarya and Kashkadarya regions will benefit from an integrated and specifically designed program of investments that will include the following: improved and expanded water supply and sanitation networks; upgraded electricity infrastructure and street lights, as well as vehicular, pedestrian and multimodal accesses to public transportation; upgraded energy-efficient public buildings; reconstructed public spaces and parks, street networks and associated infrastructure; and restored objects of cultural heritage.
The majority of the cities covered by the project have untapped growth potential. Many are located along strategic transport corridors; some have prominent tourist attractions; and most are well-positioned to create a range of quality service jobs for the surrounding rural areas.
All investments under the project will follow the most contemporary green design principles and aim to achieve universal accessibility. About 4 million people, equivalent to about 70 percent of the combined population of both regions, are expected to, directly and indirectly, benefit from the improved urban infrastructures, municipal services, and job opportunities created thanks to the project.
"Many countries have effectively used urbanization as a development engine, like in the case of China, South Korea and Thailand. To achieve this, Uzbekistan needs to catch up with the backlog of urban infrastructure and services and upgrade public spaces to make cities more attractive and productive," said Marco Mantovanelli, World Bank Country Manager for Uzbekistan. "Medium-size cities are growing fast here and have the potential for generating entry-level service jobs for youth. The combination of investments in infrastructure and capacity building of regional and municipal 'hokimiyats' to effectively manage and maintain urban assets will transform cities into comfortable places to live, work and do business. We are glad to support the Government in achieving this important goal."
To complement the investments, the project will also offer additional support to regional and municipal hokimiyats through providing equipment and training to improve management and maintenance of urban infrastructure and assets, as well as modern environmental practices and green approaches to urban management.
Additionally, the project will help the Government to continue implementing reforms critical for sustainable urban development, including administrative and budgetary reform that should transfer more powers and resources to hokimiyats, and urban planning reform that should help ensure cities grow in an orderly and sustainable manner.
The Ministry of Investment and Foreign Trade of Uzbekistan will continue implementing project activities in all five regions in close coordination with hokimiyats of the participating medium-size cities and regions, as well as key line ministries and state agencies.
World Bank Supports Jordan's Green, Resilient, and Inclusive Recovery
The World Bank Group's Board of Executive Directors approved on June 10, 2021 a US$500 million Program to catalyze public and private investment in Jordan for a green and inclusive recovery from the COVID-19 pandemic. The program is expected to help Jordan accelerate its recovery and create more jobs by capitalizing on the economy's potential, especially its green growth opportunities, and to strengthen the Government's accountability mechanisms for delivery. The Asian Infrastructure Investment Bank (AIIB) is also preparing an additional US$250 million in financing to support the Program.
The Inclusive, Transparent and Climate Responsive Investments Program-for-Results (PforR) is part of the US$1.1 billion recently announced by the World Bank Group (WBG) in combined loans and grant financing support from the WBG and international partners to support Jordan in responding to the pandemic and promoting an early, climate-resilient, and inclusive recovery.
Jordan is ready to embark on a climate-responsive recovery and a new growth trajectory. Climate risks due to water scarcity, rising temperatures, and extreme weather present new opportunities for Jordan to become more resource-efficient and more competitive. Investing in greening of infrastructure and services creates jobs and economic value. Jordan's Nationally Determined Contributions (NDC) under the Paris Agreement on climate change provides a platform to identify opportunities that also benefit the society.
The Program also helps Jordan to include gender-informed assessments in investment design and policy formulation. This is important as less than 15% of Jordanian women in the country were in the labor force in 2019, one of the lowest rates in the world, marking an enormous untapped potential for the economy and society.
"Jordan is ready to turn the corner on its investment environment and to develop a greener, more climate responsive and more efficient economy," said Nasser Shraideh, Minister of Planning and International Cooperation of Jordan. "This program will help Jordan move in that direction and kickstart the post-pandemic economic recovery."
"Jordan has been one of the most active and pioneering countries in the region in ratifying and adopting international climate change initiatives, including the Paris Agreement," said Saroj Kumar Jha, Mashreq Regional Director, World Bank Group. "Jordan can now capitalize on these efforts to become an attractive destination for green and climate-related investments."
"The Program supports the implementation of investment reforms that were initiated under the Five-Year Reform Matrix. These reforms (i) strengthen processes and systems to deliver well-targeted public investments, including Public-Private Partnerships (PPPs); and (ii) further improve the environment for private investment, including tourism. In both cases the program supports the greening of investment," said Christos Kostopoulos, World Bank Lead Economist.
The Program will also promote inclusion and transparency in its implementation. The PforR includes enhanced public consultation processes and supports greater accessibility of data to deliver more citizen-informed and better results. The PforR will institutionalize public consultation in the preparation of large capital projects to ensure that public investment promotes social inclusion and caters to the needs of citizens, including marginalized people and those with disabilities. The public will also be consulted during implementation and ex-post evaluation.
Alongside the PforR, the World Bank will also be launching a Country Climate and Development Report (CCDR), a flagship analytic report, to support evidence-based policies and reforms to green the economy, create jobs, and attract private sector capital. Jordan will be one of the first countries globally to pilot the CCDR.
The Program-for-Results is a World Bank Group financing instrument that supports programs already included in the government budget. Importantly, it links the disbursement of funds directly to the achievement of specific agreed program results over the five-year program period. The targeted results are publicly disclosed upon project approval, and achievement of results during the course of program implementation is verified by the Jordan Audit Bureau and validated by the World Bank.