The chances of the sanctions war around Nord Stream 2 to rage on after the construction of the pipeline is finally over seem to be high. That said, we have to admit, with regret or with joy, that it will be completed, and for the following reasons:
Germany, like any other European country, has set itself the task of abandoning coal and nuclear energy within the next few decades. In reality, however, there is no alternative to coal and nuclear energy. Simultaneously forsaking gasoline and diesel cars, which is something Europe dreams about, will inevitably increase the EU's demand for electricity. However, green energy is unlikely to satisfy Europe's energy needs any time soon. Hopes for cheap thermonuclear energy are unlikely to come true until 2050 at best. Therefore, in the coming decades, natural gas, Russian and other, will obviously remain the most convenient and cheapest fuel. At the same time, regardless of where the pipelines run, Russian natural gas will account for a significant share of the European and world markets. This is not politics – just a simple economic reality.
Despite the attributed environmental benefits of Nord Stream 2 and the Russian natural gas, the positive impact of replacing coal with natural gas remains largely unclear as it depends on the volume of methane leaking from the processes of gas extraction and transportation. Nonetheless, Nord Stream 2 presents itself as an attractive alternative for the EU as it would help decrease gas prices because Russia will be able to supply the EU with higher amounts of gas, thus, decreasing demand for expensive imported liquified natural gas (LNG).
Nord Stream 2, although a privately-financed commercial project, has political implications. Politics and economics are too closely intertwined, and in the short term at that. The abandonment of Nord Stream 2 will hardly weaken Russia and force the Kremlin to introduce democratic reforms. This will only result in Europe losing a good opportunity to effectively ensure its energy independence, as well as that of its Baltic and Eastern European allies, many of whom, unable to fully integrate themselves into European energy systems, continue to buy electricity from Russia.
At the same time, Nord Stream 2 will help make Germany a guarantor of the EU's energy security. More and more people now feel that the sanctions against the Russian-German project are essentially meant to undermine Germany's growing influence. However, even this abnormally cold winter has shown that political problems and competition for influence in the EU are taking a back seat to energy security issues. The disruption in LNG supplies from the United States has only underscored Europe's need for the Nord Stream. Besides, when completed and controlled by Germany, Nord Stream 2 could be used as a means of pressure against Russia and Russian supplies which is exactly what Brussels and Washington want.
Yet, the United States continues to oppose the Nord Stream 2 project and, thus, trans-Atlantic tensions between Germany and the United States are on the rise. Like the Obama and Trump Administrations which opposed Nord Stream 2 and introduced tangible steps to halt its progress, the Biden Administration is too faced with a lot of pressure by American lobbyists and members of the Congress in order to push back and halt Nord Stream 2 progress and efforts. However, until this very day, US President Biden and his administration did not sanction the project, which could be understood in lights of Biden's struggling efforts to repair relations with Germany after the Trump Administration's accusations towards and troop withdrawals from Germany. Thus, although the current administration under Biden still opposes Nord Stream 2, it is reluctant to impose any sanctions because its priorities lie with repairing US-German ties in the Post-Trump era.
The United States is not the only opposing International player to Nord Stream 2, but even many Eastern European countries, including Slovakia, Ukraine and Poland are against the pipeline project in fear of geo-economic insecurity. For instance, it is believed that Nord Stream 2 would cost Ukraine approximately $2 to $3 billion in losses as the transit volumes shift from Ukraine to Nord Stream 2. Another argument put forth by European opposition to Nord Stream 2 is that it would undermine the EU's energy solidarity or even a potential "Energy Union"; however, Germany and supporters of Nord Stream 2 often highlight that the imported Russian gas would not only benefit Germany, but rather all of Europe. The pipeline is expected upon completion to be able to transport 55 billion cubic meters of Russian Natural Gas to Germany and other clients in Europe!
Despite oppositions, threats of sanctioning and the earlier construction halt in December 2019, it seems that the Gazprom-Pipeline Nord Stream 2 will be completed and will go online soon as the Biden Administration continues to refrain from imposing sanctions.
Indonesia's contribution in renewables through Rare Earth Metals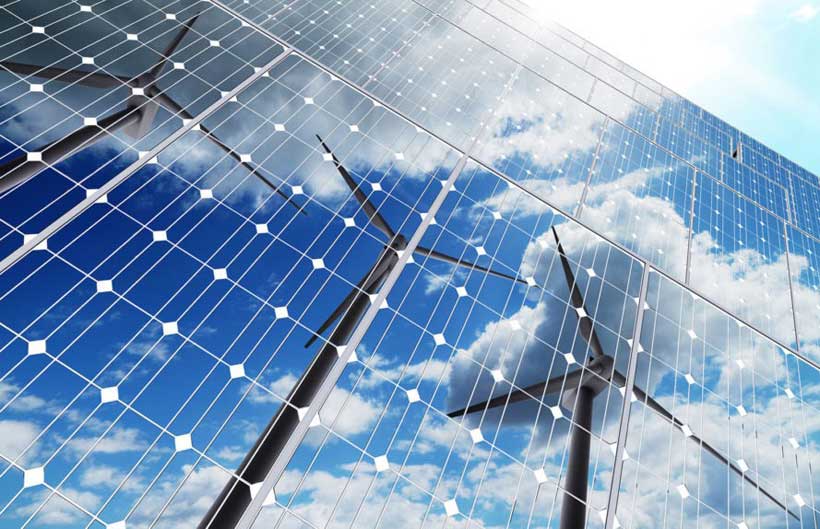 The increasing of technological advances, the needs of each country are increasing. The discovery of innovations, the production of goods that are increasing, and renewing energy in a country. It causes countries to desperately need an adequate supply of energy to meet these needs. Energy especially mineral is important in the manufacture of raw materials for an electronic product or can be used as a raw material for realizing renewable energy. Entering the Covid-19 Pandemic, the demand for electronic goods is increasing because, amid a pandemic, people spend more time at home and use digital goods in conducting transactions, using electronic devices, both those used in households such as televisions, refrigerators, induction cookers, washing machines as well as those things we use every day, such as cellphones, laptops and other electronic devices that can accompany people's daily activities during the pandemic. Besides being able to be used as raw material for making electronic goods, energy, especially Mineral Resources, it can also contribute to realizing the renewable energy in the world, which is the increasing greenhouse gas emissions which will have an impact on the environment and will worsen the environmental, social conditions and Worsening human health is caused by CO2 gas released into the air. Based on data from the World Meteorological Organization (WMO) explained that the concentration of greenhouse gas emissions in the atmosphere increased and reached a record high last year. Therefore, the supply of Mineral Resources is important in a country to meet human needs and realize renewable energy in the future. The Geological Agency of the Indonesian Ministry of Energy and Mineral Resources revealed that Rare Earth Metals were found in a Lapindo mud located in Sidoarjo, East Java, Indonesia. (Murdaningsih, 2021) Rare Earth Metal is one of the minerals that have very important content to be used as raw materials for the manufacture of electronic goods, electric vehicles, and as an energy that can be used as a source of realizing renewable energy. Currently, the world's largest reserves of Rare Earth Metals are in China, which is the main producer of Rare Earth Metals in the world followed by the United States, Australia, and India (Potential of Rare Earth Metals in Indonesia, 2019). The discovery of rare earth metals in Indonesia can be maximized by Indonesia to take advantage of this invention. Maximizing a Rare Earth Metal can be done to meet the needs of society, especially to meet the supply of electronic goods in a country, and participate in producing Rare Earth Metals in the world to maximize international cooperation both in terms of cooperation to meet electronic products, as well as mutual fulfillment the need to work together in realizing the renewable energy in the world.
Based on data from the Indonesian Central Statistics Agency, it explains that China is still becoming the biggest partner to export telecommunication equipment to Indonesia with an amount of US$ 5,002.8 in 2020 (Central Bureau of Statistics, 2021). Not only telecommunications equipment, but Indonesia is also imports machinery for industrial purposes as much as 757.1 tons (Central Bureau of Statistics, 2021). Therefore, this data shows that Indonesia is still completely dependent on China in importing electronic products as well as products for industrial purposes. To minimize this dependence, Rare Earth Metals can be used as a strategy by Indonesia to participate in producing local electronic goods, as well as a reserve energy source in a country. Indonesia can maximize its diplomatic strategy to cooperate with other countries, such as opening a raw material processing industry by bringing in technologies from other countries to manage raw materials to semi-finished materials or finished products. this strategy can be used by Indonesia to maximize its resources and improve Indonesia's performance so that it is better in the future and can produce its products without having to import from other countries. Electronic devices will always be updated for the sake of updating to be able to keep up with the growing era of globalization. This causes the technology industry market to become one of the most influential for the economy of a country. The electronics industry facing an increase in raw material prices which causes pressure on prices for finished products to also increase. Secretary-General of the Association of Electronic Entrepreneurs (Gabel) Daniel Suhardiman, said that the increase in raw material prices is continuing to soar due to the scarcity of chip or semiconductor components due to the high demand for the technology industry (Ayu, 2021). The high level of use of electronic devices in daily life will have an impact on the high market demand for the technology industry, so the technology industry must be very careful in dealing with the supply of raw materials.
In addition to Rare Earth Metals which have the potential to meet the supply of raw materials for the manufacture of electronic goods, on the other hand, Rare Earth Metals greatly contribute to assisting in implementing renewable energy in the future. Which is realizing renewable energy in a country is increasingly being carried out by the world caused by increasing greenhouse gas emissions that have an impact on the environment. Based on data from the World Meteorological Organization (WMO) explained that the concentration of greenhouse gases reached a new high. which has levels of carbon dioxide (CO2) released into the air as much as 413.2 parts per million (ppm), methane (CH4) at 1,889 parts per billion (ppb)) and nitrous oxide (N2O) at 333.2 ppb and the increase has continued in 2021 (World Meteorological Organization, 2021). Rare Earth Metals contain minerals in the form of Monazite, Xenotime, and Zircon (Alkalis, 2021). Where these mineral sources can contribute to realizing renewable energy in developing electric vehicles because Rare Earth Metals can also be used as the main raw material for making electric vehicle batteries. The discovery of Rare Earth Metals in Indonesia can also be an opportunity for Indonesia to contribute to realizing a balance in the supply of electronic goods in the world and contribute to realizing the world's renewable energy in the future.
Libya's Energy Puzzle: Every Challenge is an Opportunity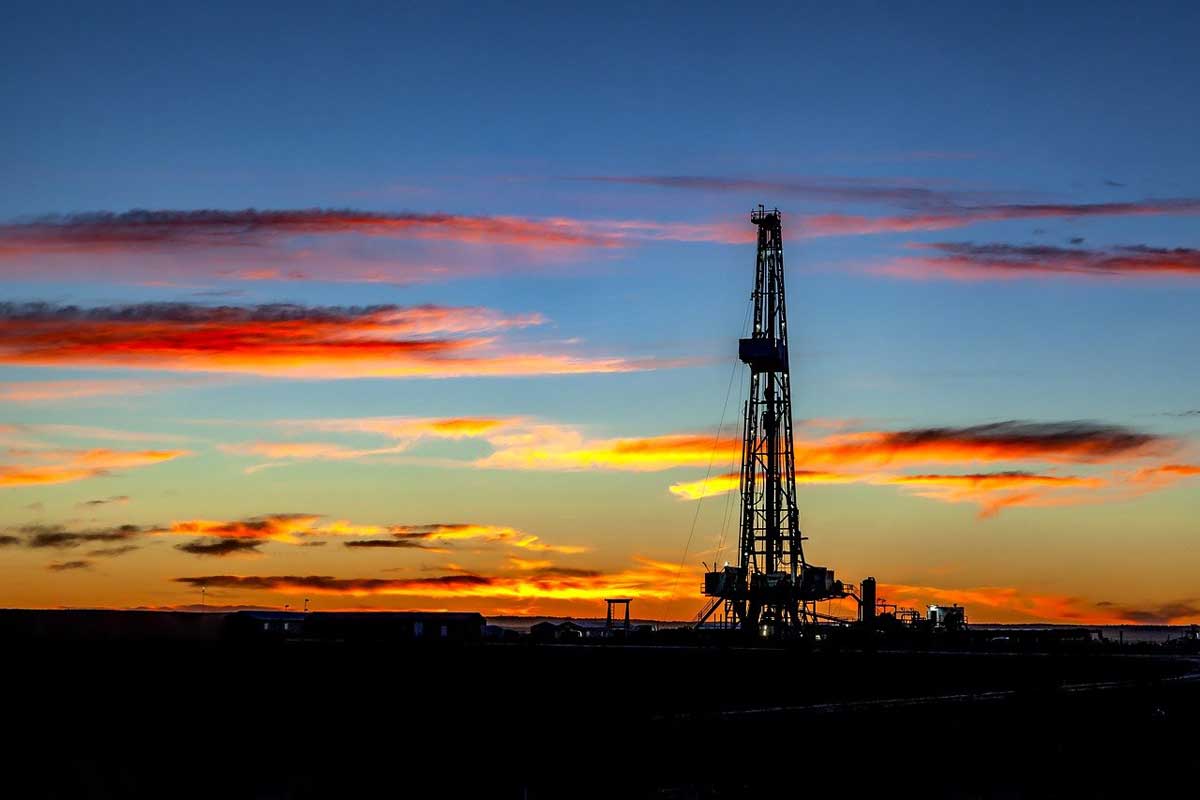 Libya's energy sector remains divided between two authorities, the National Oil Corporation (NOC) and the Petroleum Facilities Guard, and three governments namely the House of Representatives in Tobruk, the General National Congress and the Presidential Council in Tripoli. Failure to conduct a fair and expedient election in late December 2021 is expected to prolong division of Libya's oil wealth between East and West. This would cement the presence of foreign powers and mercenaries in and around Libyan oil and gas installations.
The country's oil and gas reserves are estimated at approximately 48 billion barrels of crude oil and 52 trillion cubic feet of gas. Libya's oil production was 1.3 million barrels per day (bpd) on average throughout 2020, with plans for oil production to reach up to 2 million bpd within the next five years.
These plans, however, can prove futile because of militant attacks on oil and gas installations, increased number of leaks due to lack of infrastructure maintenance, and the possibility of renewed months-long blockades on energy facilities. The December closure of Shahara field, Libya's largest oil field in the southwest part of the country, by militants was translated into temporary reduction of oil production by around 350 thousand bpd. That means overall oil production easily decreased at approximately 700 thousand bpd, thus constituting Libya's lowest production level within a year period.
In addition, months-old blockades on energy facilities, throughout the last few years, have led to the halt of significant part of exports. According to the central bank in Tripoli, oil and gas revenues for 2020 plummeted to 652 million dollars from around 7 billion dollars in 2019, which is, practically, a drop by 92 percent.
Overall, militant attacks and blockades prevent oil exports and deprive Libya from revenues that could be otherwise funneled to its reconstruction. It is also noteworthy that the under-funding of the NOC due to failure to pass a national budget has starved it of economic resources, preventing upgrades to the aging or damaged oil infrastructure, and limiting oil and gas production.
Foreign Energy Investment Flows
Despite the challenges, foreign investment plans continue unabated. French Total, through its subsidiary Total Energies, foresees the execution of a 2-billion-dollar investment plan to increase the production capacity of the North Gialo and NC-98 oil fields.
Concurrently, Total Energies partners with American ConocoPhilips exploration and production company for the acquisition of American Hess Corporation's 8.16 percent interest in the six Waha oil concessions located in the Sirte Basin in eastern Libya. The commercial deal will increase the French company's stake in the concessions to 20,4 percent from the current 16,3 percent, thus solidifying the energy footprint of France in Libya.
On a parallel level, Royal Dutch Shell announced its plans not only to re-develop ageing fields like the block NC-174 in the Murzuq basin but also to develop new fields offshore the Cyrenaica basin and onshore the Ghadames and Sirte basins. Shell's investment plans signal its re-entry in Libya after a decade's absence attributed to the 2011 first Libyan civil war.
The attraction of substantial international investment in the energy sector of Libya, however, remains dependent on improved security and a stable and united government that is outcome of elections.
Russia and Turkey at the Forefront of Actions
In the meantime, foreign powers persist in their battle for control over Libya's energy wealth, with Russia and Turkey being at the forefront of the evolving dominance process. Russian security contractors and Russian-aligned mercenaries are stationed in Libya to protect critical energy assets operated by Russian oil companies like Gazprom and Rosneft. Moscow wants to export Libyan oil to Europe in accordance with the relevant provisions of a Memorandum of Understanding (MoU) signed between Russian major Rosneft and NOC that foresees the sale of Libyan crude oil to third markets, and the signing of additional energy deals that will allow Moscow to maintain its position as a leading supplier of energy to Europe.
Moscow also looks eager to get a piece of the reconstruction pie in Libya with the renewal of a 2.6-billion-dollar contract for a railway that will connect the city of Sirte to Benghazi, and with the execution of other infrastructure projects. On top of that, Moscow maintains military interests in Libya and persistently pursues its bid to gain a permanent naval facility on the 1,900-kilometer Libyan coast that will serve as a Russian gate to Africa.
For its part, Turkey looks eager to collect Qaddafi-era debt owed to Turkish businesses, to participate in the 50-billion-dollar of reconstruction contracts, and to establish a Turkey-Libya axis that would disrupt the alignment between Greece, Israel, Cyprus, and Egypt. This was the specific goal of the Turkey-Libya MoU on the demarcation of maritime boundaries, which is nevertheless invalid for two reasons: Firstly, it was not ratified by the Libyan Parliament and, secondly, it was not approved unanimously by members of the Presidential Council in breach of the UN-sponsored Libyan Political Agreement.
Alarming bells have started to ring in western capitals over the alleged close cooperation between Russia and Turkey on the basis that they have practically divided Libya, on the patterns of Syria, into distinct spheres of influence between them. There are worries that Libya is divided along Islamic lines supported by Turkey. Turkish support of Islamic militias with military equipment is allegedly used to damage Libyan critical energy infrastructure. The ultimate Turkish goal is to control a large portion of Libya's offshore gas, to disrupt the unimpeded flow of energy, and thus control a significant part of Libyan energy reserves.
The Way Out
To prevent a security breakdown and another round of civil conflict that will negatively impact development and production of energy resources in Libya, a new definite elections date must be declared. The UN can serve as valuable vehicle in this direction by ensuring that Libyan presidential and parliamentary elections are held as soon as possible, while enabling the resolution of pending matters that postponed them in the first place. Failure to meet a new elections' deadline would trigger a constitutional crisis, undermine the legitimacy of the political system, create an opening for domestic spoilers, and provide a pretext for foreign powers to maintain their malign military presence in Libya.
Evidently, time is of essence. But still, there is a window of opportunity for Libya to escape the vicious cycle of instability and uncertainty that prevents the realization of its full energy potential. It is beyond the shadow of a doubt that the international community can play a constructive role to this end.
Energy transition is a global challenge that needs an urgent global response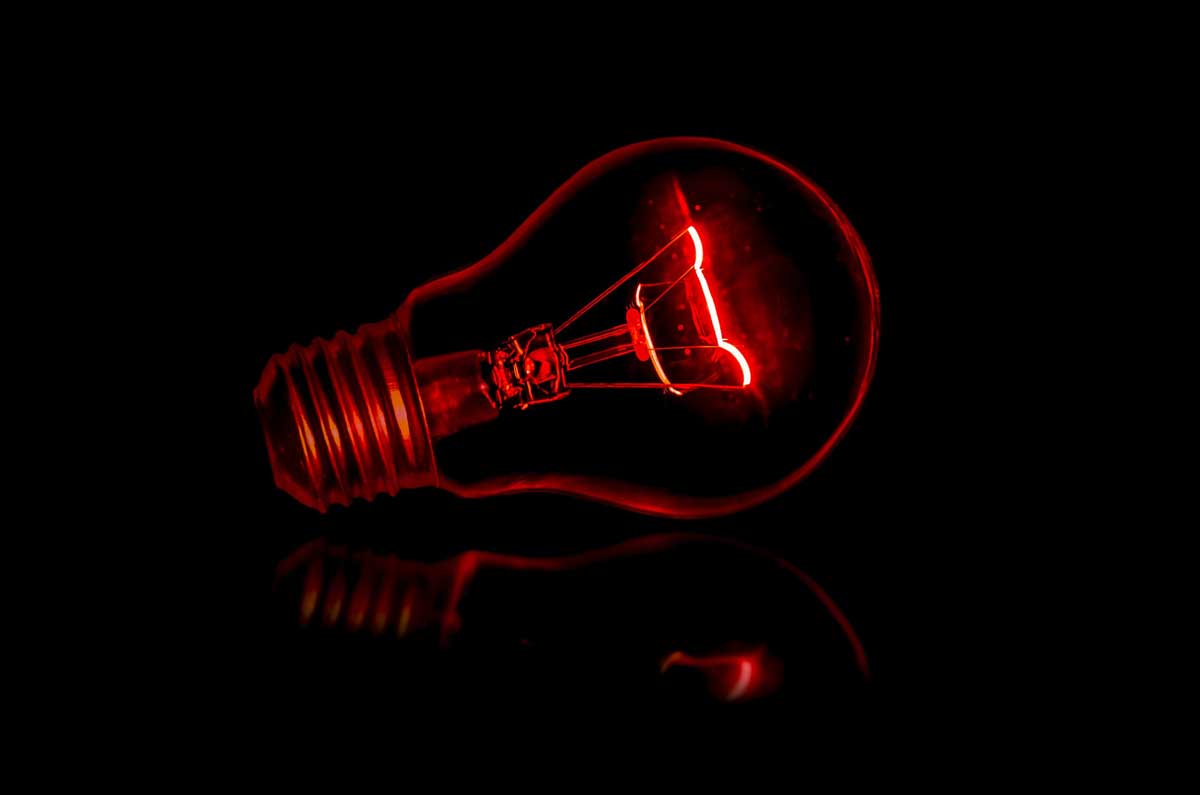 COP26 showed that green energy is not yet appealing enough for the world to reach a consensus on coal phase-out. The priority now should be creating affordable and viable alternatives
Many were hoping that COP26 would be the moment the world agreed to phase out coal. Instead, we received a much-needed reality check when the pledge to "phase out" coal was weakened to "phase down".
This change was reportedly pushed by India and China whose economies are still largely reliant on coal. The decision proved that the world is not yet ready to live without the most polluting fossil fuels.
This is an enormous problem. Coal is the planet's largest source of carbon dioxide emissions, but also a major source of energy, producing over one-third of global electricity generation. Furthermore, global coal-fired electricity generation could reach an all-time high in 2022, according to the International Energy Agency (IEA).
Given the continued demand for coal, especially in the emerging markets, we need to accelerate the use of alternative energy sources, but also ensure their equal distribution around the world.
There are a number of steps policymakers and business leaders are taking to tackle this challenge, but all of them need to be accelerated if we are to incentivise as rapid shift away from coal as the world needs.
The first action to be stepped up is public and private investment in renewable energy. This investment can help on three fronts: improve efficiency and increase output of existing technologies, and help develop new technologies. For green alternatives to coal to become more economically viable, especially, for poorer countries, we need more supply and lower costs.
There are some reasons to be hopeful. During COP26 more than 450 firms representing a ground-breaking $130 trillion of assets pledged investment to meet the goals set out in the Paris climate agreement.
The benefits of existing investment are also becoming clearer. Global hydrogen initiatives, for example, are accelerating rapidly, and if investment is kept up, the Hydrogen Council expects it to become a competitive low-carbon solution in long haul trucking, shipping, and steel production.
However, the challenge remains enormous. The IEA warned in October 2021 that investment in renewable energy needs to triple by the end of this decade to effectively combat climate change. Momentum must be kept up.
This is especially important for countries like India where coal is arguably the main driver for the country's economic growth and supports "as many as 10-15 million people … through ancillary employment and social programs near the mines", according to Brookings Institute.
This leads us to the second step which must be accelerated: support for developing countries to incentivise energy transition in a way which does not compromise their growth.
Again, there is activity on this front, but it is insufficient. Twelve years ago, richer countries pledged to channel US$100 billion a year to less wealthy nations by 2020, to help them adapt to climate change.
The Organization for Economic Cooperation and Development estimates that the financial assistance failed to reach $80 billion in 2019, and likely fell substantially short in 2020. Governments say they will reach the promised amount by 2023. If anything, they should aim to reach it sooner.
There are huge structural costs in adapting electricity grids to be powered at a large scale by renewable energy rather than fossil fuels. Businesses will also need to adapt and millions of employees across the world will need to be re-skilled. To incentivise making these difficult but necessary changes, developing countries should be provided with the financial support promised them over a decade ago.
The third step to be developed further is regulation. Only governments are in a position to pass legislation which encourages a faster energy transition. To take just one example, the European Commission's Green Deal, proposes introduction of new CO2 emission performance standards for cars and vans, incentivising the electrification of vehicles.
This kind of simple, direct legislation can reduce consumption of fossil fuels and encourage industry to tackle climate change.
Widespread legislative change won't be straightforward. Governments should closely involve industry in the consultative process to ensure changes drive innovation rather than add unnecessary bureaucracy, which has already delayed development of renewable assets in countries including Germany and Italy. Still, regardless of the challenges, stronger regulation will be key to turning corporate and sovereign pledges into concrete achievements.
COP26 showed that we are not ready as a globe to phase out coal. The priority for the global leaders must now be to do everything they can to drive the shift towards green energy and reach the global consensus needed to save our planet.