Covid19 mismanagement in India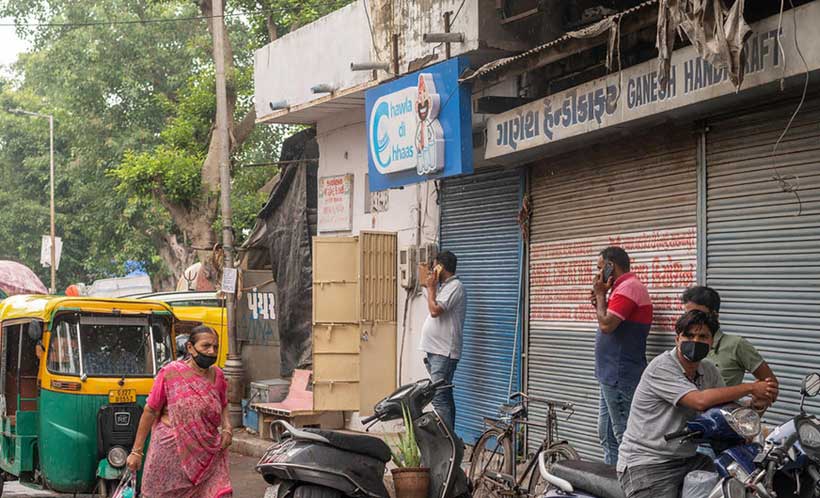 The writer is of the view that the pandemic in India would have been less virulent if the Indian government had been more truthful and egalitarian in its preventive policies. India prematurely claimed a "victory" against the virus. It vowed to export vaccines to other countries while its own states groaned under shortage of vaccine, drugs and oxygen. The government called the foreign Muslim preachers "super spreaders of the virus" and "terrorists" while allowing elections rallies and Kumbh congregation. The pandemic brought home one truth. Lies do not always fructify.
India is struggling to contain the spread of the new 'double mutant' Covid-19 variant which has turned out to be quite lethal. The positivity peaked with 3, 82,315 new Covid-19 cases pushing the country's overall caseload to over 2, 06, 65,148. With fresh infections, the total active coronavirus cases in the country has mounted to 34, 87,229, according to the data released by India's health ministry. The New York times reported, 'The sudden surge in recent weeks, with an insidious newer variant possibly playing a role, is casting increasing doubt on India's official Covid-19 death toll of nearly 200,000, with more than 2,000 people dying every day (New York Times April 24, 2021). However some reports indicate death of 2, 26, 000 to 3, and 23,000.
How the virus ran amok
White House chief medical adviser and America's top pandemic expert Dr Anthony Fauci says, `India's home-grown COVID-19 vaccine (Covaxin), has been found to neutralise the 617 variant of the deadly virus'. The mounting deaths are apparently due to India's failure to inoculate its whole population. India's prime minister Modi had declared a premature "victory" against the virus. India announced that it has enough vaccines to export to over 76 countries. The government looked the other way when police carried out a witch hunt against the foreign Muslim preachers when they visited India. They were labeled "corona super spreaders" and even "terrorists". However, the courts exonerated most of the preachers of the charges.
The ruling Bharatiya Janata Party fumed and fretted about the preachers. But, it allowed a Hindu religious congregation of naked or semi-naked pilgrims (Kumbh) to be held without any let up or hindrance. The BJP chief minister of Uttarkhand declared that faith and the purifactory power of the Ganga River would suffice as a Covid shield, though it did not. The mounting deaths are apparently due to India's failure to stop congregations and inoculate its whole population. India's prime minister Modi had declared a premature "victory" against the virus. India's health minister, Harsh Vardhan, audaciously claimed that India's fatality rate is still "the lowest in the world". Two months back, he declared that his nation was "in the endgame" of the pandemic.
His boss, Modi, boasted to the World Economic Forum in January that India had "saved humanity from a big disaster by containing corona effectively". Narendra Modi's claim was preceded by the announcement that he was bringing a "message of confidence, positivity and hope from 1.3 billion Indians amid these times of apprehension".
He looked the other way when police carried out a witch hunt against the foreign Muslim preachers when they visited India. They were labeled "corona super spreaders" and even "terrorists".
White House chief medical adviser and America's top pandemic expert Dr Anthony Fauci says, `India's home-grown COVID-19 vaccine (Covaxin), has been found to neutralise the 617 variant of the deadly virus'.
The new variant 'B.1.618' is a major immune escape variant. India hit the world's highest single-day tally when it recorded more than 300,000 active cases in a day. Hospitals in the country are running out of oxygen supply, resulting in a sharp rise in the number of deaths. Viral videos showed desperate people exhaling into mouths of their dying kins. Wood became short to cremate dead bodies. While patients kept dying for want of a bed or oxygen, par-medical staff kept minting money by stealing medicines from hospital stores, allocating and re-allocating beds, or charging exorbitant price of about Rs. 3000 a kilometer.
Situation in occupied Kashmir
The situation in occupied Kashmir became particularly gruesome. Oxygen cylinders from the disputed state were "bought out" for other states. Vaccinations centres soon vanished as no vaccine was available. The viral videos indicated that Kashmiri leaders were languishing in jails without medical treatment. Kashmiri women mourned deaths of their relatives outside hospitals. Simultaneously,
cordon-and search operations continued to kill innocent Kashmiris.
For a population of nearly 1.2 crore, there are only 600 ventilators. In Srinagar city, there is an availability of only 13,000 litres of oxygen per minute which, the medical experts say, was too low to cater to the ongoing rise in the cases. Several doctors said that each patient requires between 5-10 litres of oxygen per minute and the existing supplies at Srinagar hospitals are sufficient only for 2,000-3,000 people in a given time.
The work on the oxygen plants at the government hospitals is either stalled or has been going on at a snail pace. Although two more plants were opened in the northern Kashmir areas of Kupwara and Sopore on Sunday and another one was ready for use in southern Kashmir's Shopian. The plants with their capacities of 1,000-litre per minute could cater to a few hundred people in a given time only.
Hospitals have no drugs, not even Remdesivir. A court observed, 'Death of Covid patients due to non-supply of oxygen not less than genocide'. Another court asked people to register murder charges against the election commission for allowing election gatherings.
Taking advantage of abrogation of special status, the Indian government is bringing people affected by the Corona epidemic into the Kashmir Valley.
Covid19 exposed limitations of propaganda
Modi's gung-ho announcements of victories against the virus did not end the pandemic. He owes many of his electoral victories to the power of propaganda. He blamed Pakistan for bomb blasts in India and Kashmir. A self-styled businesswoman Madi Sharma (RAW surrogate) arranged a guided tour of far-right members of European parliament to the occupied Kashmir (October 30, 2013) through a fake International Institute for Non-Aligned Studies. The Institute paid for the travel and accommodation of an unofficial far-right delegation of 23 European Union parliamentarians to Srinagar on. The delegation's shikara (boat) ride in Kashmir Lake (dal) pictured Kashmir as a heaven in serene peace. Some members however smelt a rat and abandoned the free joy ride. The aim was to convince the world that it was all hunky-dory in the occupied Kashmir after abrogation of the special status and age-old hereditary-ownership law.
Modi acted on Hitler's propaganda playbook
It appears India has meticulously implemented Hitler's propaganda theorems: `The bigger the lie, the better the results. The success of any propaganda campaign ultimately depends on the propagandist's down-to-earth understanding of the "primitive sentiments of the popular masses". Mein Kampf (pp. 179-180).
The Arnab Goswami transcripts exposed Modi's fake "surgical strikes". Goswami referred to the Pulwama attack on 14 February 2019. Three days before the Balakot air strike on 26 February 2019, Goswami purportedly said India's response would be: "Bigger than a normal air strike. And on the same time something major on Kashmir (abrogation of Special Status)".
The leaks of the WhatsApp messages of Arnab Goswami (Republic TV) brought into limelight some bitter truths. One bitter truth is that the general public is a 'bewildered herd' (to quote Noam Chomsky) who could easily be made a fool of.
The leaked WhatsApp chats revealed that the Balakot 'surgical strikes' were conducted to shore up Narendra Modi's image as a `strong man', a Brobdignagian among the self-centered Lilliputian Indian politicians. The 'strike' helped Modi win elections with a thumping majority.
Though Modi is educated only up to high school, he understands the power of propaganda. He has done a three-month course in the USA on Image Management and Public Relations. His campaign blitz cost about $700 million. Modi is considered the most techno-savvy leader of India as he is very active on various social media platforms including Twitter, Facebook and Instagram.
The WhatsApp chats between Republic TV Editor-in-Chief Arnab Goswami and former Broadcast Audience Research Council (BARC) CEO Partho Dasgupta run into 500 long pages. They revealed the nexus between the media and politicians to hoodwink the masses.
Modi considers Indian people a "herd". Modi owed his electoral victory to the power of propaganda. He made a fool of not only the Indian masses but also the world around until the West Bengal debacle.
History tells that the people, even the Americans, are gullible. Propaganda deeply influenced even independent-minded Americans who laid down a constitution, beginning with the words 'we the people'. Chomsky says even the American masses are like a "bewildered herd" who have stopped thinking. He asserts that, in a "properly functioning democracy", there are a "small percentage of the people", a "specialised class of citizens" who … "analyse, execute, make decisions and run things in the political, economic, and ideological systems". Chomsky reminds, 'Woodrow Wilson was elected President in 1916 on the platform "Peace without Victory", right in the middle of World War I. The American population was extremely pacifistic and saw no reason to become involved in a European War. The Wilson Administration established a government propaganda commission, called the Creel Committee, which succeeded, within six months, in turning a pacifist population into a hysterical, war mongering population which wanted to destroy everything German, tear the Germans limb from limb, go to war and save the world…. After the war the same techniques were used to whip up a hysterical Red Scare…'.
Conspiracy theories exposed
One of the first conspiracy theories that came to light was that China created COVID-19 as a biological weapon in a laboratory in Wuhan (Jaaved, 2020). Another widespread conspiracy theory is that 5G technology is the primary cause of the highly contagious virus or even the amounts of deaths. Without enough evidence there are two sides to this theory: it is the direct cause of the virus because it has a very high level of frequency or it uses these high levels of frequency to weaken people's immune systems and that way causing a lot of damage and fear. But this 5G theory also comes back to China. China has a very impressive technological security that uses 5G technology, and some traces show a connection between 5G hotspots and the first COVID-19 outbreaks (Thomas, 2020).
According to "The WHO terms the conspiracy theories as "infodemic" that "spreads faster and more easily than this virus, and is just as dangerous".
Concluding remarks
The pandemic has proved that propaganda does not always succeed. Abraham Lincoln was right in saying "You can fool some of the people all of the time, and all of the people some of the time, but you cannot fool all of the people all of the time."
Pakistan's Priority Ranking of SDGs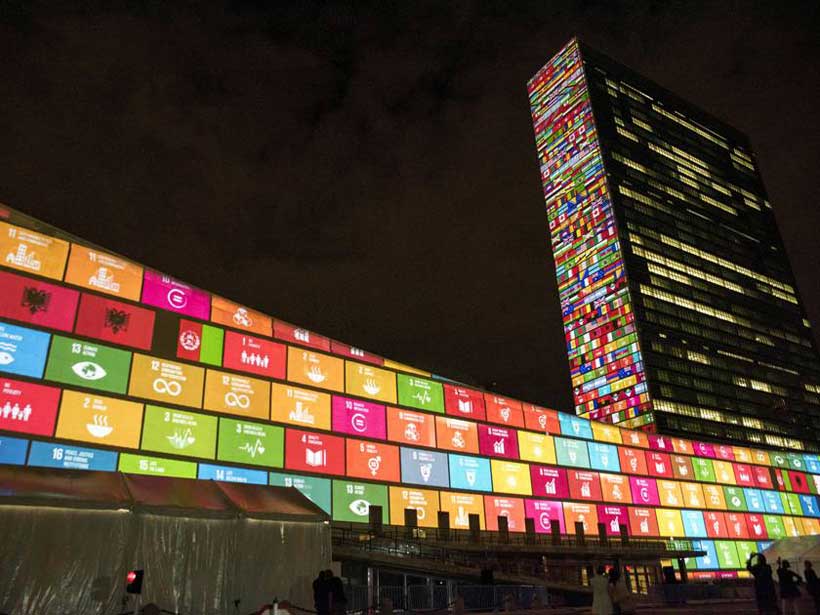 Sustainable development goals are also known as Global or Universal goals that are meant to guide developing and underdeveloped nation-states to a sustainable and peaceful future. Development is a combination of innovation and improvement over a consistent time. It requires the collaboration of several social, cultural, economic, legal, and political sectors. All such sectors are interdependent and function sustainably when allied towards the same goal.
What are SDGs?
Developmental goals outline the priorities of a state in terms of its international progress. They are meant to track and counter non-traditional security threats. Such threats are somewhat intangible and have a deeper, more impactful presence. If not countered through structured programs, infrastructure, and policymaking; they will only become a visible reality once the issue is nearly impossible to resolve.
Origin and purpose
These were born from the United Nations Conference that was hosted in Rio De Janeiro, Brazil in 2012. Global issues of all sorts were raised which revolved around aspects such as the environment, clean energy, sanitation, education, health, and security.
Goals and Commitments
The year 2015 decided that within the upcoming 15 years, there will be an active and hopefully successful attempt at ushering in a future of dignity and peace also known as the 2030 Agenda.
For each nation, there is a different ranking of the goals following their level of need and priority. Following is the ranking for Pakistan.
Priority I
Goal 2 Zero Hunger
The second goal defines eradicating global hunger and reaching food security for all. This involves the production, processing, and distribution of food and sustainable agriculture. This goal is at the top of Pakistan's priority list due to its status as an Agrarian State. Due to the recent inflation in the state, the food crisis has become a reality for a sizable portion of the Pakistani population.
Goal 3 Good Health and Well Being
Places focus on the overall health of all people. The focus is on preventative strategies for all ages. This goal covers the improvement of life expectancy in all developing and underdeveloped nations. It also includes immunization coverage, epidemics such as malaria and dengue, the Covid-19 pandemic, and emergency aid going out to all in times of global distress and disaster.
Goal 4 Quality Education
Good quality education that is inclusive and available to all is a cornerstone of a prosperous and peaceful society. This includes not only various education sustainability initiatives but also caters to accessible and high-caliber school and university infrastructure. This goal works for a bright future for not only the global youth but for the global economy as well.
Goal 6 Clean Water and Sanitation
Universal access to clean water and a hygienic living environment makes up Goal 6. This will help counter water pollution and reduce the spread of diseases like cholera, malaria, dysentery, typhoid, and Hepatitis A. Clean water and sanitation will ultimately lead to water efficiency and its use as a renewable energy source.
Goal 7 Affordable and Clean Energy
Clean Energy is the key to having a future landscape that this generation can pass on to the next. This goal works for the distribution of electricity across the globe, in poverty-stricken and hard-to-access areas. Renewable energy sources (windmills, hydro-electricity, solar power) are being focused on so that there can be a time when weaning off of non-renewable and quickly depleting fuels such as coal, gas, and oil is not harmful to both society and the economy.
Goal 8 Decent Work and Economic Growth
Economic growth is a necessary factor to keep states progressing and afloat. Goal 8 emphasizes the importance of productive and decent employment. It promotes a greener economy, sustainable tourism, and social protection for all.
Goal 16 Peace, Justice, and Security
Accountable and Just national institutions and law enforcement is the path to peace, justice, and security. There is an active need for local participation at the grassroots level. Peace can only ever be delivered from the bottom up. Pakistan has always had a conflict simmering at some level. Be it a population overflow at the borders or a politico-religious conflict. Effectively working on prevention and counter operations can foster peace and security for all.
Priority II
Goal 1 No Poverty
The first goal is to end poverty globally. The poverty line has been decided over various factors and definitions in the past few years. Once it was declared that any person who consumed less than 2400 kcal over twenty-four hours was under the poverty line. Currently, it is set for members of society who live under Rs. 3000 monthly, in Pakistan.
Goal 5 Gender Equality
It is common knowledge that we live in a majorly patriarchal society that is disadvantageous to women and girls all over the world. Goal 5 aims to fix that by focusing on the elimination of gender-based violence and empowering more women to step into professional and operational roles by reducing in-house gender discrimination. There is also special care taken to recognize and reduce the unpaid labor and double standards which women face daily.
Goal 9 Industry. Innovation, and Infrastructure
A resilient and good quality infrastructure is a must to keep a state of more than 220 million people functioning properly. The innovation of the tech industry is the spearhead for Pakistan's entry into a competitive future. There is still a need for better infrastructure including highways and high-rise buildings with proper sewage piping as well. Inclusive industrialization will bring about better credit, a more stable economy, and reduced unemployment.
Goal 10 Reduced Inequalities
The focus lies on reducing international inequalities and reducing the massive chasm existing between different classes of society. Income equality is directly tied to gendered equity, improved industrialization, and economic growth. Apart from reducing financial disparity, this also focuses on socio-political, cultural, and religious inclusion. Pakistan is a multicultural and diverse state with citizens belonging to various religious sects, castes, and ethnicities. However, this has often led to intersectional conflicts. This goal aims to counter that through various representative policies and global cooperation.
Goal 11 Sustainable Cities and Communities
These are such areas that practice, promote, and support sustainability in every aspect – energy, water, economy, infrastructure, and environment. This goal aims to ensure that due to the massive population migrations from rural to urban, there is no concentration of poverty due to the economic shift. Cities are to be safe havens for their constituents with public transport, parks, recreational spaces, and economic opportunities.
Goal 17 Partnerships for Goals
No system of such a scale can work in isolation therefore, to bring sustainability to Pakistan, there needs to be a joint effort by international powers and national institutions. Global platforms such as the UN, WTO, SAARC, ASEAN, and IMF are all contributing their part be it through funding, medical aid, or economic policing. Pakistan also partakes in multiple confidence-building measures and FTAs to live up to this goal.
Priority III
Goal 12 Responsible consumption and Production
Focuses on management and usage of natural resources to not run out before other renewable sources are in place. This goal actively works to reduce the negative impact of state consumption on the environment – be it through chemical dumping, food waste, or wasteful consumption.
Goal 13 Climate Action
The recent floods in Pakistan and the searing temperatures in June and July point to the absolute necessity of taking climate action. Extreme temperatures, droughts, and flooding are all contributing to the deterioration of human and environmental health. Being a primarily agrarian exporter, Pakistan needs to be vigilant regarding any threat to its agricultural economy and counter it through planning, policies, and preventive strategies.
Goal 14 Life below Water and Goal 15 Life on Land
The sustainable Development goals have provided guidelines to ensure a hospitable future. This includes protection and conservation of the living habitat aka Oceans and Land. Due to the rapid rate of globalization, modernism, and human development, ecosystems both above and below have suffered. Many species have gone extinct as well, due to unregulated hunting and fishing throughout the year. Ocean acidification and pollution are major concerns due to it being a major food source for the global population. Similarly, deforestation, desertification, and poaching need to be eliminated on land. Pakistan has participated in such initiatives to conserve and protect forests through artificial reforestation – the Changa Manga Forest.
Pakistan is constantly making progress in seeing the SDGs through. Consistency is key to success and in this case, sustainability.
Breaking Diplomatic Norms: Indian Response to OIC & Turkish Support for Kashmir Issue
Recently, the Indian government has been facing backlash for its highly undemocratic and derogatory remarks on Turkey's support to the Kashmir issue at the United Nations Human Rights Council (UNHRC). The Indian government has also criticized the Organization of Islamic Cooperation (OIC) for its statement on Indian Human Rights Abuses in Indian Occupied Jammu and Kashmir (IIOJK).
India's long-standing hostility towards Pakistan has been a subject of much criticism in international diplomatic circles. While the two countries have a history of conflicts and disputes, India's approach towards Pakistan has often been seen as unconstructive and counterproductive. The Indian government's hardline stance on Pakistan has resulted in a deepening of the mistrust between the two countries, which has had serious implications for regional stability and security.
India's rhetoric towards Pakistan has often been marked by derogatory and aggressive remarks, particularly in the context of the Kashmir issue. In recent years, India has sought to internationalize the issue of Kashmir and has baselessly accused Pakistan of supporting terrorism in the region. This has resulted in a hardening of positions on both sides and has made any meaningful dialogue between the two countries almost impossible.
India's recent criticism of Turkey's support for the Kashmir issue at the UNHRC and its condemnation of the OIC's statement on Indian human rights abuses in IIOJK is another example of its obsession with Pakistan. The Indian government's response to these developments has been highly un-democratic and derogatory, with Indian officials using aggressive language and personal attacks to discredit Turkey and the OIC.
India's preoccupation with Pakistan has also had implications for its relationship with other countries in the region. India's increasingly assertive foreign policy and its strategic partnership with the US have raised concerns among its neighbors, who fear that India's pursuit of its own interests could undermine regional stability and security. India's aggressive stance towards China and its border disputes have also added to regional tensions and have led to a deterioration in its relationship with Beijing.Bottom of Form
It is important to note that Turkey has always been a strong supporter of the Kashmir issue, and has been vocal about the human rights abuses committed by Indian forces in the region. In September 2021, Turkey's President Recep Tayyip Erdogan raised the issue of Kashmir during his speech at the UN General Assembly, stating that the "Kashmir conflict, which is also key to the stability and peace of South Asia, is still a burning issue."
In response to Turkey's support of the Kashmir issue, India's Ministry of External Affairs issued a statement condemning Turkey's stance, claiming that it was "completely unacceptable" and that Turkey had no right to interfere in India's internal affairs. India's statement also accused Turkey of using the Kashmir issue as a "distraction" from its own internal problems.
This reaction from the Indian government is highly undemocratic and uncalled for. It is the right of any nation to express its views on global issues, and India's attempt to suppress Turkey's support for the Kashmir issue is a clear violation of this right. The Kashmir issue has been a longstanding dispute between India and Pakistan, and the international community has a responsibility to support a peaceful resolution of the conflict. Turkey's support for the Kashmir issue is a step in the right direction towards achieving this goal.
Furthermore, the Indian government's criticism of the OIC's statement on Indian Human Rights Abuses in IIOJK is also highly inappropriate. The OIC, a group of 57 Muslim-majority countries, has expressed concern over the human rights abuses committed by Indian forces in IIOJK, including extrajudicial killings, torture, and enforced disappearances. The OIC's statement is a reflection of the international community's concerns over the situation in IIOJK, and it is the right of the OIC to express its views on this matter.
India's response to the OIC's statement has been highly critical, with the Indian government accusing the OIC of interfering in India's internal affairs. This response is yet another attempt by the Indian government to suppress international criticism of its human rights abuses in IIOJK. The Indian government's stance on this issue is highly hypocritical, as it has repeatedly called for international support in its own disputes with other nations, including Pakistan.
Indian government's highly undemocratic and derogatory remarks on Turkey's support for the Kashmir issue at the UNHRC, as well as its criticism of the OIC's statement on Indian Human Rights Abuses in IIOJK, are reflective of its lack of respect for international law and global human rights standards. The Kashmir issue is a longstanding dispute that requires a peaceful and just resolution, and the international community has a responsibility to support this goal. The Indian government must recognize this and work towards a peaceful resolution of the conflict, rather than resorting to undemocratic and inflammatory rhetoric.
The Taliban's Loss of Popular Support in Afghanistan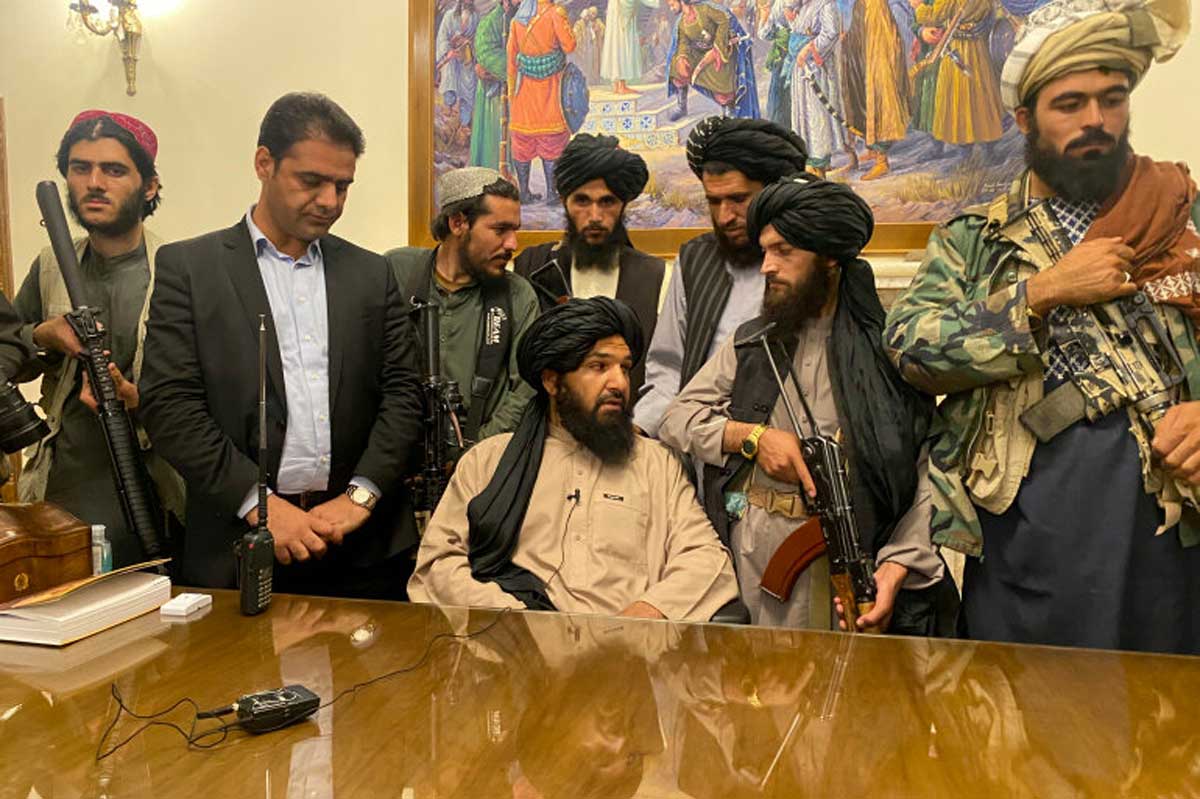 Afghanistan is currently facing an unprecedented crisis due to the Taliban's takeover of the country in August 2021. Despite initially claiming to have widespread support from the Afghan population, reports from within the country now suggest that the Taliban's grip on power is increasingly fragile. The Taliban's regime has been marked by egregious human rights violations, economic hardship, lack of inclusivity, international isolation, and brutal tactics during the war, all of which have contributed to their diminishing popularity. The people of Afghanistan continue to suffer under the oppressive rule of the Taliban, and urgent action is needed to address the humanitarian crisis and restore stability to the region.
Economic Hardship
One of the most pressing issues facing Afghanistan under the Taliban is the economic crisis that has emerged in the wake of their takeover. The country is facing inflation, food shortages, and job losses, all of which are having a significant impact on the lives of ordinary Afghans. The prices for basic goods such as flour and sugar have skyrocketed and many families are struggling to afford even one meal a day. In 2022, many reports emerged that people are selling their kidneys to feed their families.
The Taliban has struggled to revive the economy, and their policies have not been effective in addressing the economic crisis. According to the New York Times, "the Taliban's financial plan relies heavily on the illicit drug trade, a strategy that may provide some short-term gains but will ultimately lead to greater instability and economic hardship for ordinary Afghans."
Human Rights Violations
The Taliban's history of human rights violations, particularly their treatment of women and girls, has also contributed to their loss of popular support in Afghanistan. The Taliban has a reputation for imposing strict restrictions on women's rights, including banning girls from attending school and requiring women to wear burqas in public. Various media outlets report suggest that women and girls have been virtually invisible in public since the Taliban took over. The Taliban has also used violence against civilians, including women and children who raised voice for their rights. We see constant demonstrations against ban on girls' education in Kabul and Taliban use to suppress them by using force. No one is allowed to held a protest against the Taliban repressive policies.
Lack of Inclusivity
The Taliban's government has been criticized for its lack of inclusivity and representation of Afghanistan's diverse ethnic, political and religious groups. The Taliban is dominated by Pashtuns, and there are concerns that other groups may be marginalized or excluded from political participation. No previous polit al leaders who are in politics for decades is a part of the new set up. Taliban have imposed a narrow interpretation of Islam that does not reflect the country's diversity and tolerance as well as equal opportunities to men and women. The Taliban's cabinet is made up entirely of men, and there are no non-Pashtuns or Shia Muslims in key positions.
International Isolation
The Taliban's return to power has resulted in international isolation, with several countries imposing sanctions and restrictions on the Taliban regime. This has limited the Taliban's ability to access international aid and resources, which has further exacerbated the economic crisis in Afghanistan. The Washington Post reports that "the Taliban's international isolation is exacerbating an already dire humanitarian crisis in Afghanistan," and that "the country desperately needs international aid to address its economic woes and provide basic services to its people." Unless the Taliban bring a change to their repressive policies, they will remain isolated in the international community.
Taliban's Tactics During the War
The Taliban's tactics during the war against US-led NATO and ISAF forces, including their use of suicide bombings and targeting of civilians, have also contributed to their loss of popular support among Afghans who have been affected by the violence. The New York Times reported in September 2021 that "the Taliban's brutal tactics during the war have left a legacy of fear and trauma among the Afghan people." Many Afghans are deeply distrustful of the Taliban because of the group's violent tactics during the war and the atrocities they committed against civilians. The Taliban's reputation as a violent and extremist group has made it difficult for them to gain the trust and support of the Afghan population.
Addressing the Issues
The Taliban faces a significant challenge in regaining the trust and support of the Afghan people. They will need to address the economic crisis, provide basic services to the population, and create an inclusive government that represents Afghanistan's diverse ethnic, political and religious groups. They will also need to address human rights concerns especially women rights and restore the rule of law. Also, they will need to make significant concessions if they hope to regain the trust of the Afghan people and the international community. They need to create a more stable and predictable environment for the Afghan people if they hope to build a functioning state. The Taliban has taken some steps to address these concerns, including pledging to respect women's rights and promising to form an inclusive government. However, the effectiveness of these measures remains to be seen.
Conclusion
The Taliban's loss of popular support in Afghanistan is a significant challenge for the group as they seek to govern the country. Economic hardship, human rights violations, women rights, lack of inclusivity, international isolation, and the Taliban's tactics during the war have all contributed to their declining popularity. The Taliban will need to address these issues if they hope to regain the trust and support of the Afghan people and build a functioning state. The Taliban's future depends on their ability to govern effectively and address the concerns of the Afghan people. If they fail to do so, they risk losing the support of the population and facing significant challenges in the years to come. It remains to be seen whether the Taliban can rise to this challenge and create a stable and prosperous Afghanistan for all its citizens.