Circular solution to Mosul's conflict debris launched
Mosul – Iraq's second largest city – suffered massive devastation during the conflict with the Islamic State in Iraq and the Levant (ISIL). An estimated 7-8 million tonnes of debris was created by the fighting, mainly in the Old City on the banks of the Tigris River. To deal with this huge debris challenge, the UN Environment Programme (UNEP) and the International Organization for Migration (IOM) are joining forces with Mosul Municipality – with the support of Japan – to establish the city's first debris recycling center.
In the conflict's immediate aftermath, clean-up campaigns cleared hundreds of thousands of tons of debris blocking streets to allow residents access to their homes and businesses, and enable rehabilitation of critical infrastructure such as hospitals, schools and water treatment plants.
The cleared debris, however, was often dumped in an uncontrolled manner in open spaces, gullies and strewn along roadsides for lack of designated disposal sites, creating problems in this city where land is a premium. Furthermore, much of the debris remains locked in damaged buildings which will require complex explosive hazard clearance and demolition and will take many years to release.
"By processing the rubble to produce quality materials that can be used in reconstruction efforts, creating much needed job opportunities for returnees and cleaning-up the urban environment, this initiative practically illustrates how humanitarian needs and sustainable development goals can be addressed in a joint manner," said Dr. Jassim Humadi, Iraq's Deputy Environment Minister. "We are very grateful to the Government of Japan for their support in helping turn the debris problem in Mosul into a means of positive change."
The project builds upon lessons learned and best practices gathered under debris recycling pilots implemented jointly by IOM and UNEP in Mosul and Kirkuk. Where conventional practice had been to clear and dump the debris, this new initiative will concentrate on reusing the recycled aggregate for reconstruction.
"Material testing results confirming that the recycled aggregate complies with Iraq's standards for road construction should also help pave the way for embedding circular economy principles in dealing with routine construction and demolition waste, thereby promoting a 'building back better' approach to crisis recovery," said Gary Lewis, Director of UNEP's Disasters and Conflicts Branch.
In the destroyed village of Buwaiter, where the pilot debris recycling project in Kirkuk was implemented, "unemployed youth with no work opportunities benefited immensely," said Salal Othman, who guards the recycling site and used the crushed gravel to pave the area in front of his house, which is typically impassable during the rains.
"Young people in our village view debris recycling as a golden chance in terms of job creation, which additionally, by clearing the rubble, is allowing us to return and rebuild our homes," added Mijbel Mar'i, a 24-year-old day labourer.
Remarking on the debris recycling in Buwaiter, Hassan Al-Jubouri, the head of Multaqa sub-district, described it as "an excellent step to dispose of huge volumes of debris while simultaneously employing people," adding that "with this project, in addition to removing the debris we now have the possibility to reuse it. And given that many rural roads in our sub-district need surfacing, the crushed materials are ideal for this end."
"Japan has provided over USD 500 million as humanitarian assistance to the people affected by the crisis since 2014. Additionally, Japan decided this year to provide a new assistance package to Iraq, amounting to USD 50 million, including this project by UNEP," said Japan's Ambassador to Iraq, His Excellency Mr. Kotaro Suzuki. "I commend UNEP's initiative together with IOM on recycling debris which cleans up the urban environment and produces materials for road construction as well as creating job opportunities for unemployed youth."
"In Japan, after the earthquakes, people mourned their loss and started to clean up the debris which was all that was left of their homes and memories of loved ones. Our fathers' generation did the same in scorched cities after the war, to rebuild towns for their people, for their future children," he added. "We want to assist people in Mosul and Kirkuk in their efforts to revive their towns, rebuild their lives once again."
Widodo emphasizes importance of G20 focus on resilient health systems,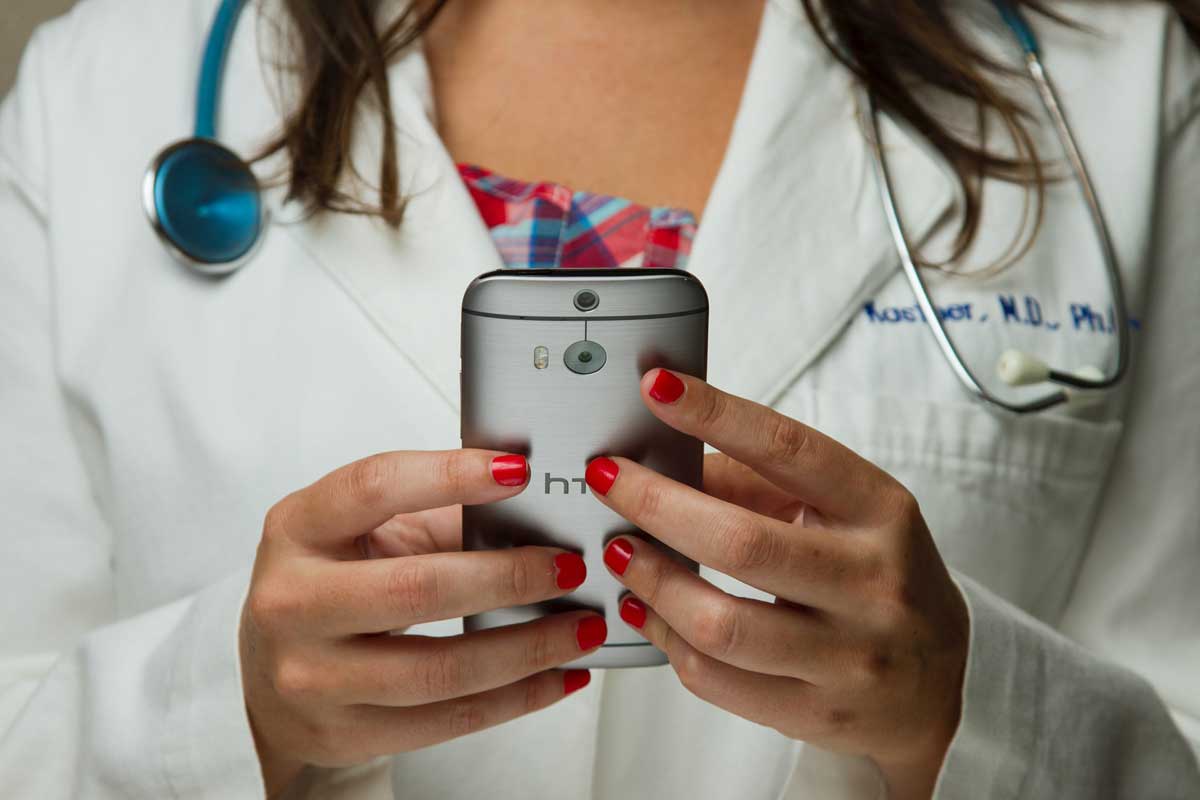 The G20 and advanced economies must work together to create a more resilient and responsive global health architecture to face future threats and pandemics, said President Joko Widodo of Indonesia in his address to the Davos Agenda 2022.
He said the International Monetary Fund should be tasked to mobilize resources to revitalize global health architecture. This should include a global contingency fund for medical supplies, building capacity in developing countries to manufacture vaccines and the creation of global health protocols and standards.
"The costs will be much lower than the losses we sustained due to the vulnerability of the system during the pandemic," he said.
In discussion with Klaus Schwab, Founder and Executive Chairman of the World Economic Forum, Widodo highlighted that "the G20 will play an important role in mobilizing the development of this global health architecture" and added: "I trust that advanced economies will not object to supporting such initiatives."
Widodo – whose country holds the presidency of the G20 during 2022 – invited all global business leaders to contribute their ideas to the G20's three key goals for 2022: creating a more resilient global health system; optimizing digital technology to support societal transformation; and driving a fair and affordable transition to clean energy and a circular economy. "The benefits must be felt by wider society," he said, adding that six of Indonesia's sectors are "wide open" for foreign investment – export-oriented labour-intensive industries (including health), renewable energy, infrastructure, automotive (especially electric vehicles), tourism and value-added mining.
In response to a question on how Indonesia – a nation heavily dependent on coal-fired power – could accelerate its own energy transition, Widodo said that developing countries need technology transfer and financial support from advanced economies to ensure the transition does not burden their citizens. Indonesia needs $50 billion for its renewable power sector and a further $37 billion for forestry, land use and marine sectors. "Concrete outcomes can only be achieved through strong cooperation," he said. "Technology and financing will be key."
The president pointed out that, as part of its roadmap to reach net zero by 2060, Indonesia had slashed the coverage area of forest fires sevenfold, from 1.7 million hectares in 2014 to 229,000 hectares in 2021. The number of hotspots fell over the same period from 89,000 to just 1,300. The country has restored 3.74 million hectares of peatlands since 2016 and rehabilitated 50,000 hectares of mangrove forests in the past year. Its mangrove-rehabilitation target is 600,000 hectares by 2024 – the most ambitious such programme in the world, providing, he said, a "carbon sink equivalent to four tropical forests".
To finance the green transition, Widodo has initiated a carbon trading system that will deliver "results-based payments" for actions that reduce carbon emissions as well as a carbon tax on coal-fired power plants, due to start in April.
"Indonesia has the potential to be a global market leader in carbon trading and is predicted to surpass the carbon trade potential of Peru, Kenya and Brazil, as countries with the same tropical forest cover," he said. The government also plans to raise capital by issuing environmental and social bonds, and through REDD+ projects that reduce deforestation and promote sustainable forest management.
Davos Agenda Session on Space and Climate Opens Up New Frontiers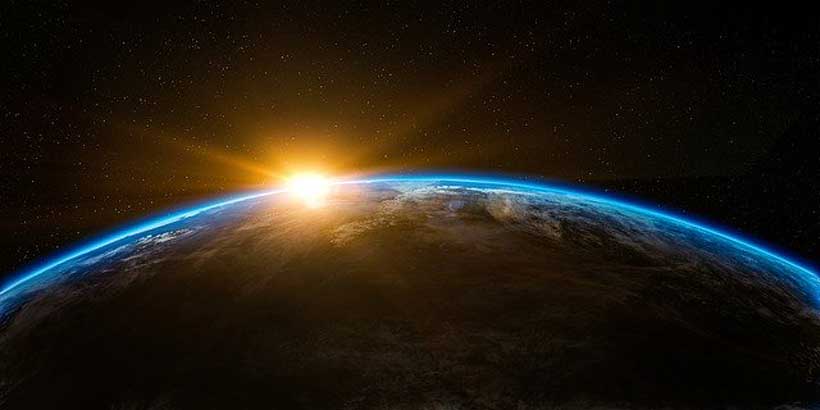 European Space Agency astronaut Matthias Maurer connected live to a session on Thursday at the Davos Agenda 2022 from the International Space Station, somewhere high above the Pacific, to discuss how space research can improve life on Earth.
While in orbit on a six-month mission with the European Space Agency (ESA), Maurer will support a wide range of science experiments and technological research, including those that address transmissions of disease, the reduction of carbon emissions and human health-related activities. Knowledge gained through his mission will contribute to development that benefits life on Earth.
"We have worked hard in the past few weeks and months to send back cargo that we harvested for scientists to analyse all these samples that we produced in space, and to produce science and knowledge for humanity out of it," he said.
He added that the cross-country and international collaboration aboard the space station should also be a model for how the world tackles major challenges, such as climate change. From his view, Maurer described the beauty of the planet, but also pointed out that he could see the impact of climate change from space.
"When we fly around the Earth (16 times a day), we cross over areas that are very arid and dry and I can see scars on the planet where people are digging deep to extract resources. So we are actively reshaping the planet. We are cutting down trees and burning down rainforests. I see the flames. I also see the flooding."
Back on Earth, Al Gore, Vice-President of the United States (1993-2001); Chairman and Co-Founder, Generation Investment Management, explained how space technology and artificial intelligence can help address climate action. He highlighted the work of Climate TRACE, a global coalition created to make meaningful climate action faster and easier by independently tracking greenhouse gas emissions with unprecedented detail and speed.
"Some things you can see directly from space, like methane, but the difficulty of measuring CO2 emissions against a highly varied CO2 background on the Earth make it necessary to use AI to get precision we need," he said. He added that if you consider something like GPS, it is clear how quickly the opportunities offered by space tech and space exploration can become integrated into our lives.
But the data and knowledge that is gained from space should not be limited to those who own satellites, said Sarah Al Amiri, Minister of State for Advanced Technology, Ministry of Industry and Advanced Technology of the United Arab Emirates. "If only countries with access to satellites get access to the data, we deny other countries the opportunity to benefit from that knowledge," she said.
According to the World Economic Forum's Global Risks Report 2022, space is increasingly crowded and commercialized. While the diversification of actors is for many an exciting development, dated space governance frameworks are coming under considerable pressure, exposing fault lines between the ambitions of different players and the acceptability of their actions.
Echoing this message, Josef Aschbacher, Director-General of the ESA, noted that the volume of satellites indicates that regulation is important.
However, it will have to keep up with a fast-changing industry, which, according to Chris Kemp, the Founder, Chairman and Chief Executive Officer of Astra, is currently seeing a revolution of sorts. "Access is increasing all the time thanks to significant falls in the cost of putting satellites into space and this has enabled a new generation of entrepreneurs to build companies, to take these companies public and provide new capabilities."
World Economic Forum Annual Meeting rescheduled to 22-26 May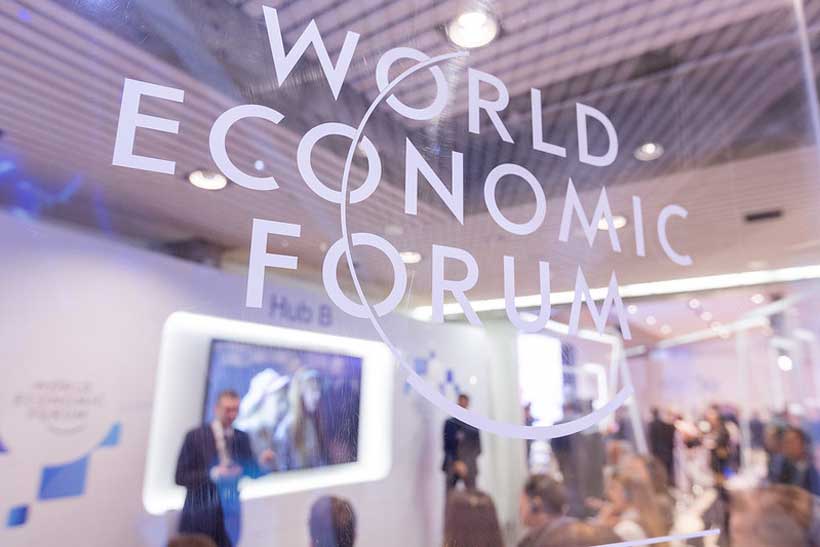 The World Economic Forum is pleased to announce that it will hold its Annual Meeting 2022 in Davos-Klosters, Switzerland, from Sunday 22 to Thursday 26 May. Under the theme, Working Together, Restoring Trust, the Annual Meeting 2022 will be the first global in-person leadership event since the start of the pandemic.
The Annual Meeting 2022, returning to Davos-Klosters after a two-year hiatus, will offer world leaders an opportunity to take stock of the state of the world and shape partnerships and policies for the crucial period ahead.
Topics on the agenda will include the pandemic recovery, tackling climate change, building a better future for work, accelerating stakeholder capitalism, and harnessing the technologies of the Fourth Industrial Revolution.
Klaus Schwab, Founder and Executive Chairman, World Economic Forum, said: "After all the virtual meetings taking place in the last two years, leaders from politics, business and civil society have to convene finally in person again. We need to establish the atmosphere of trust that is truly needed to accelerate collaborative action and to address the multiple challenges we face."
The World Economic Forum will continue to communicate closely with the Swiss government on the public health situation in Switzerland. The meeting will take place as long as all necessary conditions are in place to guarantee the health and safety of its participants and the host community.
During the Davos Agenda 2022, heads of state and government and international organizations shared their priorities for a challenging year ahead. They joined leaders from business and civil society and spoke on the global economic outlook, inequality, healthy futures, climate and resilience.