First Aid: How Russia and the West Can Help Syrians in Idlib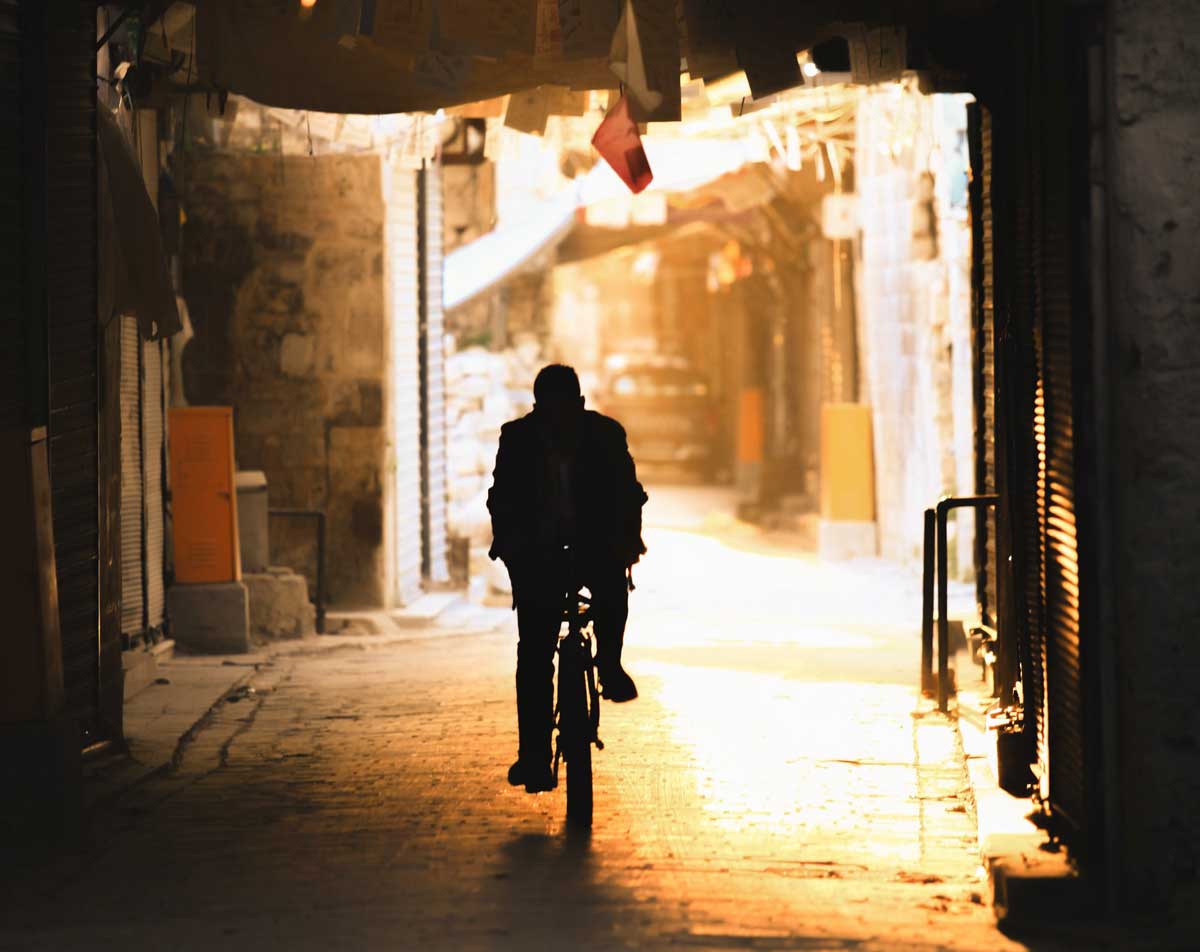 Authors: Andrey Kortunov and Julien Barnes-Dacey*
The next international showdown on Syria is quickly coming into view. After ten years of conflict, Bashar al-Assad may have won the war, but much is left to be done to win the peace. This is nowhere more so than in the province of Idlib, which is home to nearly 3 million people who now live under the control of extremist group Hayat Tahrir al-Sham (HTS) with external Turkish protection and humanitarian assistance from the United Nations.
The question of humanitarian access into Idlib is now emerging as a central focus of new international politicking. In so doing, this small province could be pivotal to the future of the larger stalemate that has left the United States, Europe, and Russia locked in an unwinnable status quo.
Russia has said that it plans to veto an extension of cross-border UN aid delivered from Turkey, authorised under UN Security Council resolution 2533, which is up for renewal in July, potentially depriving the population of a vital lifeline amid desperate conditions. Moscow says that all aid should be channelled from Damascus via three new government-controlled crossing points to the northern province. Western governments, to say nothing of the local population, are sceptical, given the Syrian government's hostility towards the province's inhabitants. For its part, the UN says that cross-lines aid cannot compensate for a closure of cross-border access.
As ever, the two dominant players—the US and Russia—are talking past each other and are focused on countering each other's moves—to their mutual failure. It is evident that US condemnation and pressure on Russia will not deliver the necessary aid, and also evident that Russia will not get its wish for the international recognition of the legitimacy of the Syrian government by vetoing cross-border access. While these will only be diplomatic failures for the US and Russia, it is the Syrian people who will, as ever, pay the highest price.
But a mutually beneficial solution to Idlib is still possible. Russia and the US, backed by European states, should agree to a new formula whereby Moscow greenlights a final one-year extension of cross-border aid in exchange for a Western agreement to increase aid flows via Damascus, including through Russia's proposed cross-lines channels into Idlib. This would meet the interests of both sides, allowing immediate humanitarian needs to be met on the ground as desired by the West, while also paving the way for a transition towards the Damascus-centred international aid operation sought by Moscow.
This imperfect but practical compromise would mean more than a positive change in the humanitarian situation in Idlib. It would demonstrate the ability of Russian and Western actors to work together to reach specific agreements in Syria even if their respective approaches to the wider conflict differ significantly. This could serve to reactivate the UN Security Council mechanism, which has been paralysed and absent from the Syrian track for too long.
To be sure the Syrian government will also need to be incentivised to comply. Western governments will need to be willing to increase humanitarian and early recovery support to other parts of government-controlled Syria even as they channel aid to Idlib. With the country now experiencing a dramatic economic implosion, this could serve as a welcome reprieve to Damascus. It would also meet Western interests in not seeing a full state collapse and worsening humanitarian tragedy.
The underlying condition for this increased aid will need to be transparency and access to ensure that assistance is actually delivered to those in need. The West and Russia will need to work on implementing a viable monitoring mechanism for aid flows channelled via Damascus. This will give Moscow an opportunity to push the Syrian regime harder on matters of corruption and mismanagement.
For its part, the West will need to work with Moscow to exercise pressure on Ankara to use its military presence in Idlib to more comprehensively confront radical Islamists and ensure that aid flows do not empower HTS. A 'deradicalisation' of Idlib will need to take the form of a detailed roadmap, including that HTS comply with specific behaviour related to humanitarian deliveries.
Ultimately this proposal will not be wholly satisfactory to either Moscow or the West. The West will not like that it is only a one-year extension and will not like the shift towards Damascus. Russia will not like that it is an extension at all. But for all sides the benefits should outweigh the downsides.
Russia will know that Western actors will respond to failure by unilaterally channelling non-UN legitimised aid into the country via Turkey. Russia will lose the opportunity to slowly move Idlib back into Damascus's orbit and the country's de facto partition will be entrenched. This outcome is also likely to lead to increased instability as aid flows decrease, with subsequent tensions between Moscow's allies, Damascus and Ankara.
The West will need to acknowledge that this approach offers the best way of delivering ongoing aid into Idlib and securing greater transparency on wider support across Syria. The alternative—bilateral cross-border support—will not sufficiently meet needs on the ground, will place even greater responsibility on Turkey, and will increase the prospect of Western confrontation with Russia and the Syrian regime.
Importantly, this proposal could also create space for wider political talks on Idlib's fate. It could lead to a renewed track between Russia, the US, Turkey and Europeans to address the province's fate in a way that accounts for Syria's territorial integrity and state sovereignty on the one hand and the needs and security of the local population on the other hand. After ten years of devastating conflict, a humanitarian compromise in Idlib will not represent a huge victory. But a limited agreement could still go a long way to positively changing the momentum in Syria and opening up a pathway for much-needed international cooperation.
* Julien Barnes-Dacey, Middle East and North Africa Programme Director, European Council on Foreign Relations (ECFR)
From our partner RIAC
Turkey's Destruction of Cultural Heritage in Cyprus, Turkey, Artsakh
The Mother See of Holy Etchmiadzin of the Armenian Apostolic Church has recently hosted a conference on international religious freedom and peace with the blessings of His Holiness Karekin II, the Supreme Patriarch and Catholicos of All Armenians.
Tasoula Hadjitofi, the founding president of the Walk of Truth, was one of the invited guests. She spoke about genocide and her own experience in Cyprus, warning of Turkey's religious freedom violations. Hadjitofi also called for joint legal actions against continued ethnic cleansing and destruction of Christian cultural heritage in Cyprus, Turkey, Nagorno-Karabakh (Artsakh) and other places by the Turkish government and its regional allies including Azerbaijan.
During the two-day conference, access to places of worship in war and conflict zones, the protection of religious and ethnic minorities, and preservation of cultural heritage were among the topics addressed by many distinguished speakers. The conference paid particular attention to the situation of historic Armenian monasteries, churches, monuments, and archeological sites in parts of Nagorno-Karabakh that have been under Azeri occupation since the 2020 violent war unleashed by Azerbaijan.
Hadjitofi presented about the situation of Cyprus, sharing her recent visit to the Cypriot city of Famagusta (Varoshia), making historic parallels between the de-Christianisation of Asia Minor, Cyprus and Nagorno-Karabakh by Turkey, and its allies such as Azerbaijan. See Hadjitofi's full speech here.
Author of the book, The Icon Hunter, Hadjitofi spoke with passion about her recent visit to the ghost city of Famagusta, occupied by Turkey since 1974. Her visit coincided with the 47th anniversary of the occupation. She was accompanied by journalist Tim Neshintov of Spiegel and photographer Julien Busch as she made several attempts to visit her home and pray at her church of Timios Stavrou (Holy Cross).
Hadjitofi explained how her own human rights and religious freedoms, alongside the rights of tens of thousands of Cypriots, were violated when Turkey's president Recep Tayyip Erdogan illegally entered her country and prayed at the newly erected mosque in her own occupied town whereas she was kneeling down in the street to pray to her icon in front of her violated Christian church. In comparison, her church was looted, mistreated and vandalized by the occupying forces.
Hadjitofi reminded the audience of the historic facts concerning Turks discriminating against Christian Greeks, Armenians, and Assyrians. They also massacred these communities or expelled them from the Ottoman Empire and the modern Republic of Turkey, a process of widespread persecution which culminated in the 1913-23 Christian genocide. Hadjitofi then linked those genocidal actions with what Erdogan is doing today to the Kurds in Syria, and the Armenians in Nagorno-Karabakh by supporting Turkey's wealthy friends such as the government of Azerbaijan. She also noted that during her recent visit to her hometown of Famagusta, a delegation from Azerbaijan referred to Turkish-occupied northern Cyprus as "Turkish land" and a "part of Greater Turkey". This is yet another sign of Turkish-Azeri historic revisionism, and their relentless efforts for the Turkification of non-Turkish geography.
Hadjitofi called for a series of legal actions against Turkey and its allies, reminding Armenians that although they signed the Rome Statute for the International Criminal Court (ICC), they have not ratified it. She noted that it must be the priority of Armenians if they want to seek justice. Azerbaijan and Turkey, however, neither signed or ratified the Rome Statute.
During her speech Hadjitofi also emphasized the need for unity amongst all Christians and other faiths against any evil or criminal act of destroying places of worship or evidence of their historical existence anywhere in the world.
In line with this call, the Republic of Armenia instituted proceedings against the Republic of Azerbaijan before the International Court of Justice, the principal judicial organ of the United Nations, with regard to violations of the International Convention on the Elimination of All Forms of Racial Discrimination (CERD).
In its application, Armenia stated that "[f]or decades, Azerbaijan has subjected Armenians to racial discrimination" and that, "[a]s a result of this State-sponsored policy of Armenian hatred, Armenians have been subjected to systemic discrimination, mass killings, torture and other abuse".
Hadjitofi said that "Armenia's lawsuit against the government of Azerbaijan is a positive move in the right direction and more legal actions should be taken against governments that systematically violate human rights and cultural heritage. I'm also in the process of meeting members of the Armenian diaspora in Athens, London, and Nicosia to discuss further joint legal actions. But the most urgent action that Armenia should take is the ratification of Rome Statute of the ICC," she added.
Other speakers at the conference included representatives of the main Christian denominations, renowned scholars and experts from around the globe, all of whom discussed issues related to international religious freedom and the preservation of the world's spiritual, cultural and historical heritage.
Baroness Cox, a Member of the UK House of Lords and a prominent human rights advocate, was among the participants. She has actively defended the rights of the Armenians of Nagorno-Karabakh and Armenia through her parliamentary, charity and advocacy work.
Meanwhile, the organizing committee of the conference adopted a joint communiqué, saying, in part:
" We re-affirm the principles of the right to freedom of religion or belief, as articulated in the Universal Declaration of Human Rights and subsequent international and regional human rights treaties. We claim this right, equally, for all people, of any faith or none, and regardless of nation, history or political circumstances – including for those Armenian prisoners of war still illegally held in captivity by Azerbaijan, for whose swift release and repatriation we appeal and pray, and for the people of Artsakh/Nagorno-Karabakh whose rights to free and peaceful assembly and association necessarily implicate the sacred character of human life."
On September 11, the delegates of the conference were received by the President of Armenia, Armen Sarkissian, in his palace in Yerevan where they were thanked. The guests also visited the Armenian Genocide Memorial-Museum (Tsitsernakaberd), where Hadjitofi was interviewed on Armenian national TV. She said:
"I read about the Armenian Genocide and I am glad that more countries recognize it as such but I am disappointed that politicians do not condemn actions of Turkey and its allies in their anti Christian attitude towards Cyprus and Nagorno-Karabakh. I see an interconnection between the genocide and the adopted politics of Azerbaijan, when the ethnic cleansing takes place, when cultural heritage is destroyed, gradually the traces of the people once living there are eliminated and that is genocide".
After 10 years of war in Syria, siege tactics still threaten civilians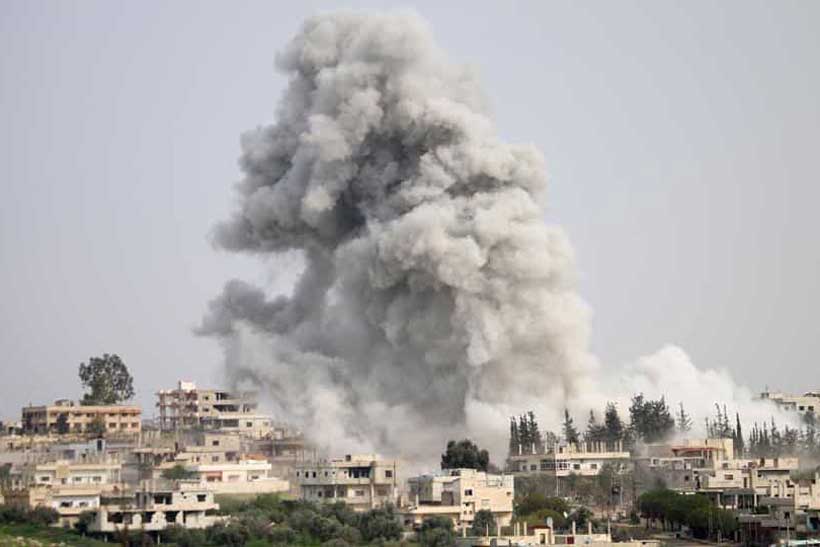 The future for Syria's people is "increasingly bleak", UN-appointed rights experts said on Tuesday, highlighting escalating conflict in several areas of the war-ravaged country, a return to siege tactics and popular demonstrations linked to the plummeting economy.
According to the UN Commission of Inquiry on Syria, the country is not safe for refugees to return to, after a decade of war.
The panel's findings come amid an uptick in violence in the northwest, northeast and south of the country, where the Commissioners highlighted the chilling return of besiegement against civilian populations by pro-Government forces.
"The parties to the conflict continue to perpetrate war crimes and crimes against humanity and infringing the basic human rights of Syrians," said head of the Commission of Inquiry, Paulo Pinheiro. "The war on Syrian civilians continues, and it is difficult for them to find security or safe haven."
Scandal of Al Hol's children
Professor Pinheiro also described as "scandalous" the fact that many thousands of non-Syrian children born to former IS fighters continue to be held in detention in dreadful conditions in Syria's north-east.
"Most foreign children remain deprived of their liberty since their home countries refuse to repatriate them," he told journalists, on the sidelines of the 48th session of the Human Rights Council in Geneva.
"We have the most ratified convention in the world, the Convention on the Rights of the Child, is completely forgotten. And democratic States that are prepared to abide to this Convention they neglect the obligations of this Convention in what is happening in Al Hol and other camps and prison places."
Some 40,000 children continue to be held in camps including Al Hol. Nearly half are Iraqi and 7,800 are from nearly 60 other countries who refuse to repatriate them, according to the Commission of Inquiry report, which covers the period from 1 July 2020 to 30 June 2021.
Blockades and bombardment
The rights experts also condemned a siege by pro-Government forces on the town of Dar'a Al-Balad, the birthplace of the uprising in 2011, along with "siege-like tactics" in Quineitra and Rif Damascus governorates.
"Three years after the suffering that the Commission documented in eastern Ghouta, another tragedy has been unfolding before our eyes in Dar'a Al-Balad," said Commissioner Hanny Megally, in reference to the siege of eastern Ghouta which lasted more than five years – and which the commissioners previously labelled "barbaric and medieval".
In addition to the dangers posed by heavy artillery shelling, tens of thousands of civilians trapped inside Dar'a Al-Balad had insufficient access to food and health care, forcing many to flee, the Commissioners said.
Living in fear
In the Afrin and Ra's al-Ayn regions of Aleppo, the Commissioners described how people lived in fear of car bombs "that are frequently detonated in crowded civilian areas", targeting markets and busy streets.
At least 243 women, men and children have been killed in seven such attacks over the 12-month reporting period, they said, adding that the real toll is likely to be considerably higher.
Indiscriminate shelling has also continued, including on 12 June when munitions struck multiple locations in Afrin city in northwest Syria, killing and injuring many and destroying parts of al-Shifa hospital.
Insecurity in areas under the control of the Syrian Democratic Forces (SDF) in northeast Syria has also deteriorated, according to the Commission of Inquiry, with increased attacks by extremist "remnants" and conflict with Turkish forces.
Division remains
The Commissioners noted that although President Assad controls about 70 per cent of the territory and 40 per cent of the pre-war population, there seems to be "no moves to unite the country or seek reconciliation. On the contrary."
Despite a welcome drop in the level of violence compared with previous years, the Commission of Inquiry highlighted the dangers that continue to be faced by non-combatants
The senior rights experts also highlighted mounting discontent and protests amongst the population, impacted by fuel shortages and food insecurity, which has increased by 50 per cent in a year, to 12.4 million, citing UNFPA data.
"The hardships that Syrians are facing, particularly in the areas where the Government is back in control, are beginning to show in terms of protests by Syrians who have been loyal to the State," said Mr. Megally. They are now saying, 'Ten years of conflict, our lives are getting worse rather than getting better, when do we see an end to this?'"
IAEA Director General reaches agreement in Tehran, as Biden's clock is ticking
A meeting to resolve interim monitoring issues was held in Tehran on 12 September between the head of Iran's Atomic Energy Organization, Mohammad Eslami, and the Director General of the International Atomic Energy Agency (IAEA), Rafael Grossi. Grossi was on a visit to Tehran to fix roadblocks on the stalled monitoring of Iran's nuclear program, which is ever more challenging in a context where there is no diplomatic agreement to revive or supersede the JCPOA. Grossi said in a press conference on 12 September that the IAEA had "a major communication breakdown" with Iran. But what exactly does that mean?

The IAEA monitoring equipment had gone three months without being serviced and Grossi said he needed "immediate rectification" of the issues. He was able to get the Iranian side to come to an agreement. The news from Sunday was that the IAEA's inspectors are now permitted to service the identified equipment and replace their storage media which will be kept under the joint IAEA and AEOI seals in Iran. The way and the timing are now agreed by the two sides. The IAEA Director General had to push on the terms of the agreement reached in February 2020.
Grossi underlined on Sunday that the new agreement can't be a permanent solution. Data from the nuclear facilities is just being stored according to what commentators call "the continuity of knowledge" principle, to avoid gaps over extended time periods but the data is not available to inspectors.
When it's all said and done, basically, it all comes down to the diplomatic level. The American withdrawal from the JCPOA nuclear agreement in 2018 keeps undermining the Iran nuclear inspections on the technical level. All the inspection activities have been stalled as a result of the broken deal. The IAEA's strategy in the interim is that at least the information would be stored and not permanently lost.
Everyone is waiting for the JCPOA to be restored or superseded. As Vali Nasr argued in the New York Times back in April this year, the clock is ticking for Biden on Iran. Iran diplomacy doesn't seem to be on Biden's agenda at all at the moment. That makes the nuclear inspectors' job practically impossible. Journalists pointed out on Sunday that the Director General's visit found one broken and one damaged camera in one of the facilities. Grossi assured it has been agreed with Iran that the cameras will be replaced within a few days. The IAEA report notes that it was not Iran but Israel that broke the IAEA cameras in a June drone attack carried out by Israel. Presumably, Israel aimed to show Iran is not complying by committing the violations themselves.
Grossi's visit was a part of the overall IAEA strategy which goes along the lines of allowing time for diplomacy, without losing the data in the meantime. He added that he thinks he managed to rectify the most urgent problem, which is the imminent loss of data.
The Reuters's title of the meeting is that the agreement reached on Sunday gives "hope" to a renewed Iran deal with the US, after Iran elected a hardliner president, Ebrahim Raisi, in August this year, but that's a misleading title. This is not the bit that we were unsure about. The question was never on the Iranian side. No one really expected that the new Iranian president would not engage with the IAEA at all. Earlier in November 2019, an IAEA inspector was not allowed on a nuclear cite and had her accreditation canceled. In November 2020, Iranian lawmakers passed a law that mandated the halt of the IAEA inspections and not to allow inspectors on the nuclear sites, as well as the resuming of uranium enrichment, unless the US sanctions are lifted. In January 2021, there were threats by Iranian lawmakers that IAEA inspectors would be expelled. Yet, the new Iranian President still plays ball with the IAEA.
It is naïve to think that Iran should be expected to act as if there was still a deal but then again, US foreign policy is full of naïve episodes. "The current U.S. administration is no different from the previous one because it demands in different words what Trump demanded from Iran in the nuclear area," Khamenei was quoted to have said in his first meeting with President Raisi's cabinet.
"We don't need a deal – you will just act as if there was still a deal and I will act as if I'm not bound by a deal" seems to be the US government's line put bluntly. But the ball is actually in Biden's court. The IAEA Director General is simply buying time, a few months at a time, but ultimately the United States will have to start moving. In a diplomatic tone, Grossi referred on Sunday to many commentators and journalists who are urging that it is time.
I just don't see any signs on Biden's side to move in the right direction. The current nuclear talks we have that started in June in Vienna are not even direct diplomatic talks and were put on hold until the outcome of Iran's presidential elections were clear. US hesitance is making Grossi's job impossible. The narrative pushed by so many in the US foreign policy space, namely that the big bad wolf Trump is still the one to blame, is slowly fading and reaching its expiry date, as Biden approaches the one-year mark of his presidency.
Let's not forget that the US is the one that left and naturally is the one that has to restart the process, making the parties come back to the table. The US broke the deal. Biden can't possibly be expecting that the other side will be the one extending its hand to beg for forgiveness. The US government is the one that ruined the multi-year, multilateral efforts of the complex dance that was required to get to something like the JCPOA – a deal that Republicans thought was never going to be possible because "you can't negotiate with Iran". You can, but you need skilled diplomats for that. Blinken is no Kerry. Judging from Blinken's diplomacy moves with China and on other issues, I just don't think that the Biden Administration has what it takes to get diplomacy back on track. If he follows the same line with Iran we won't see another JCPOA in Biden's term. Several weeks ago, Biden said that there are other options with Iran if diplomacy fails, in a White House meeting with Israel's new prime minister Bennett. I don't think that anyone in the foreign policy space buys that Biden would launch a military attack on Iran's nuclear facilities. But I don't think that team Biden can get to a diplomatic agreement either. Biden and Blinken are still stuck in the 2000, the time when others would approach the US no matter what, irrespective of whose fault it was. "You will do as I say" has never worked in the history of US foreign policy. That's just not going to happen with Iran and the JCPOA. To expect otherwise is unreasonable. The whole "Trump did it" line is slowly and surely reaching its expiry date – as with anything else on the domestic and foreign policy plane. Biden needs to get his act together. The clock is ticking.