Equitable Human Capital Is a Top Priority for Kazakhstan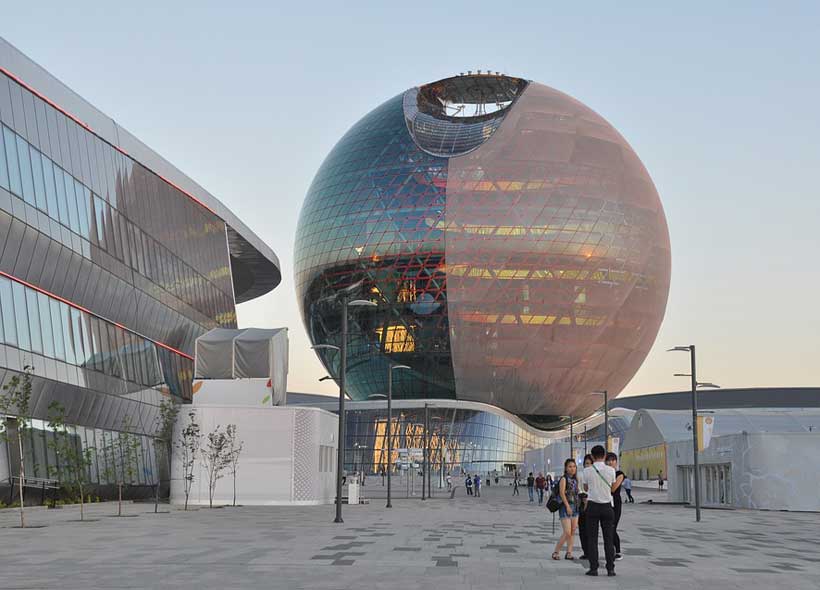 The COVID-19 pandemic has negatively affected Kazakhstan's progress in strengthening human capital, warned experts during a virtual roundtable this week organized by the World Bank and the Agency for Strategic Planning and Reforms under the President of the Republic of Kazakhstan. The discussion aimed to facilitate a holistic and equity-oriented policy dialogue for informing investments and strategic plans to boost skills and productivity in the country.
Human capital is the knowledge, skills, and health that people accumulate throughout their lives, which enable them to realize their potential as productive members of the society. From 2017, the World Bank has led on a global effort on the human capital development to accelerate more and better investments in people for greater equity and economic growth.
During the event, the World Bank presented key findings of the Equitable Human Capital Development Framework Report for Kazakhstan that showcase declining productivity, growing inequality in the regions, as well as deteriorating health indicators amongst the population.
While Kazakhstan has made impressive economic progress, largely driven by rising exports of oil and gas and increasing productivity, since 2009 the country has seen a marked slowdown in economic growth. Contribution of the human capital to the Kazakh economy beyond extractive industries significantly went down, limiting the country's ability to produce high-value products.
Today Kazakhstan's economy lags in some key measures of innovation and competitiveness, and the state of skills development in the country is lower than in countries of the Organization for Economic Co-operation and Development (OECD). Moreover, the COVID-19 pandemic has significantly lowered domestic economic activity with GDP falling by 2.6 percent in 2020 after expanding by 4.5 percent in 2019 and the poverty rate increasing from 6% in 2016 to 14 percent in 2020. Building back from this economic shock requires strategic and targeted reforms to diversify the economy into more complex, skill-based sectors in order to meet Kazakhstan's 2050 goals.
"COVID-19 has significantly undermined human capital development gains in Kazakhstan achieved over the last decade. The poorest and the most disadvantaged have been hit the hardest, and this will negatively impact their lifelong learning, future earnings, and socio-economic well-being. For Kazakhstan to enjoy sustainable growth, public policies and investments need to cater to the needs of the poorest and most disadvantaged regions and people. Greater emphasis is needed on the quality of education, skills development, and adult survival", said Ayesha Vawda, Lead Education Specialist at the World Bank Office for Central Asia.
The report argues that there are substantial inequalities in human capital indicators across regions, gender, and in terms of socio-economic status in Kazakhstan. A child born in the richest 20 percent of households in the country can expect to accomplish 64 percent of his/her productivity, compared to 53 percent for a child born in the poorest 20 percent of households. The regional difference is especially profound in learning outcomes. For example, the HCI score for Atyrau is equal to that of much poorer countries such as Kosovo and Georgia. In contrast, the highest regional HCI score – Nur-Sultan City – is equal to that of Luxembourg and just below that of the United States. Quality of education and education expenditures also differ significantly across the country's regions. Education policies and financing disincentivize teachers and school leaders to support low achievers. Also, despite ongoing health reforms, there are huge gaps between Kazakhstan and OECD countries in terms of quality control of risk factors, appropriate treatment delivery, and equality of health expenditures across regions.
"If the country continues to strengthen its human capital at the same pace as it did in 2010-2020, it will take 44 years to reach the levels of the 30th ranked country for GDP per capita, assuming the rest of the world does not grow. To join the ranks of the top 30 economies of the world, Kazakhstan will need to revise its economic model, moving aggressively into economic diversification, and building the skills of its next generation—all of them," said Lilia Burunciuc, World Bank Regional Director for Central Asia.
In his speech, Kairat Kelimbetov, Chairman of the Agency for Strategic Planning and Reforms under the President of the Republic of Kazakhstan, highlighted "Human development has been identified as a priority in all high-level strategic documents endorsed by the President of the Republic of Kazakhstan. In particular, the new system of state planning, the updated National Development Plan 2025 and the new Concept of Public Administration 2030 are all human oriented meaning that all activities under the specified reforms target to improving the life of each country resident as an ultimate goal. The implementation of the National Development Plan until 2025, among other things, is aimed at recovery from the pandemic and improvement of human capital. Based on this document, the reforms will be carried out in all the spheres."
Both international and national experts agreed that strengthened human capital, as reflected in improved health, education and social protection outcomes would support economic transformation by allowing the economy to move towards skills-based sectors, increasing labor productivity and adaptability to the global knowledge-based economy.
Potanin's core business unfazed by personal sanctions
The news agencies' report that Vladimir Potanin the president of MMC Norilsk Nickel PJSC was first mentioned in the UK government's restrictive measures caused an immediate increase in the price of metals used by electric car production clusters around the world and, as a consequence, worries about the labor market.
Great Britain on Wednesday announced sanctions against Potanin, news agencies reported.
Potanin, known as Russia's "Nickel King", was included in the latest wave of sanctions by Britain which included entrepreneurs, banks and other entities.
Potanin is one of Russia's richest people, although his net worth depends largely on the value of his stake in Nornickel, the world's largest producer of palladium and refined nickel.
Bloomberg reports that, palladium rose as much as 7.7% on the news, while nickel prices jumped 9.2% before paring gains.
The turnover of Norilsk Nickel in finnish Harjavalta last year amounted to about 1.2 billion euros, and the raw materials it processes come mainly from Russia, according to the Finnish business outlet Kauppalehti.
The Harjavalta Refinery is the main reason why the value of Russian nickel imports to Finland has outstripped oil imports, according to the Finnish customs data.
At Harjavalta, Norilsk Nickel produces about 5% of the world's pure nickel supply.
In Finland, Norilsk Nickel is closely linked to the industrial center of Harjavalta, which employs a total of 1,000 people. Nornickel Harjavalta employs about 300 people.
If the EU and the US follow the UK's lead, Nornickel could face a production freeze and nickel prices could soar. This, in turn, jeopardizes EU's planned investments in battery factories, according to Kauppalehti.
As explained by the law firm Neuschwil and Bayer, unlike US sanctions, British sanctions apply to companies only if the sanctioned person owns 50 percent of its shares or over.
The other two big shareholders of the Russian nickel giant, Oleg Deripaska and Roman Abramovich, are under UK and US sanctions, and together with Potanin, their combined stake exceeds 50 percent.
As Neuschwil and Bayer explained, as long as only Potanin is involved in the operational management of Norilsk Nickel, there is no risk of sanctions for the company, even if other countries introduce sanctions against Potanin.
Uganda Can Rein in Debt by Managing its Public Investments Better
In the wake of a waning COVID-19 (coronavirus) pandemic and upon full re-opening of the economy, optimism—regarding expected acceleration of growth and a clearer outlook for oil production with the signing of the Final Investment Decision in February 2022—has been dampened by new global shocks, including the impacts of the war in Ukraine.
The 19th edition of the Uganda Economic Update (UEU): Fiscal Sustainability through Deeper Reform of Public Investment Management, a biannual analysis of Uganda's near-term macroeconomic outlook, estimates growth at 3.7 percent in 2022, which is lower than pre-COVID-19 projections of over 6 percent. Uganda's gross national income per capita stood at about $840 in FY21 and has increased only marginally in the year since.
Real gross domestic product grew by 4.3 percent in the first half of 2022 supported by a strong and speedy recovery of the service sector upon the opening of the leisure and entertainment industry, accommodation, and food services, as well as sustained buoyancy of the information and communications sector. The report projects a 5.1 percent growth rate in FY23, 0.5 percentage point below the December 2021 forecast, increasing to about 6 percent in FY24.
"Rising commodity prices and the overall increase in cost of living pose new risks to livelihoods, that had just begun recovering from the effects of COVID-19. These and other shocks are threatening to stall socio-economic transformation, thus increasing the likelihood of the people falling deeper into poverty," said Mukami Kariuki, World Bank Country Manager for Uganda. "It is therefore crucial for the Government of Uganda to adopt targeted interventions to support the vulnerable while managing debt and rising inflation."
The UEU proposes four policy actions that will enable Uganda to sustain a resilient and inclusive recovery: i) accelerate vaccination efforts against COVID-19; ii) adopt targeted interventions to support the vulnerable – such as building shock responsive social protection systems; iii) maintain prudent fiscal and debt management to support the fiscal consolidation agenda; and iv) cautious monetary tightening in the face of rising inflationary pressures.
The report also recommends accelerating longer term structural reforms to (i) strengthen revenue mobilization through the implementation of the Domestic Revenue Mobilization Strategy; (ii) improve public investment management; (iii) rationalize public expenditure to support faster, sustainable, and inclusive growth by investing strongly in human capital development; and (iv) improve the trade and business environment and enable green investments.
The UEU notes that fiscal consolidation is needed to rein in debt and to create the necessary space to respond to shocks that could hurt or stall recovery. This can be done through better Public Investment Management (PIM) building on important reforms that have been undertaken by the government. The benefits of these efforts are starting to show.
"Uganda has a great opportunity to harness Public Investment Management by making sure that beyond preparing good projects, effort is also directed at ensuring that they are efficiently funded, implemented, monitored, operated, maintained, and evaluated. These steps ensure that the country can reap the maximum value of public investments," said Rachel Sebudde, World Bank Senior Economist and the lead author of the Uganda Economic Update. "Strategic capacity building for government officials is crucial as it will improve the Ministries, Departments and Agencies' effectiveness across the PIM cycle."
Notwithstanding the progress achieved in the PIM process, key challenges remain. These include low execution rates on donor and own-budget projects; long implementation delays; cost- and time-overruns on projects; and high commitment fees in the case of non-concessional externally funded projects. Overall, the improvements around the administrative processes of the pre-investment phase of PIM are being discounted by challenges in critical areas, including project prioritization and selection, budgeting, and implementation.
Cambodia's Economy Growing but Must Weather Oil Price Shock
Cambodia's economy will grow by 4.5 percent in 2022, according to the latest World Bank projections. Weathering the Oil Price Shock, the Bank's June 2022 economic update for Cambodia, shows that while domestic economic activity and goods exports continue to recover from the slowdown caused by COVID-19, growth remains uneven, with the war in Ukraine driving inflation.
The report shows that during the first quarter of 2022, goods exports rose to $4.8 billion, up by 26 percent on last year. Traditional growth drivers, especially garments, travel goods, and footwear continue to expand but newer manufacturing industries, such as for electrical and vehicle parts, are also emerging, while exports to the US are surging.
Although domestic economic momentum is strong, recovery is held back by deteriorating global demand. Rising global energy and food prices are fueling higher inflation, and in Cambodia, poor and vulnerable households with limited savings are likely to bear the brunt of the oil price shock. The fiscal deficit is expected to widen to 6.3 percent of GDP, as the government will need to continue spending programs to support the poor.
"The government's Living with COVID-19 strategy has allowed Cambodia to reopen, enabling economic recovery," said Maryam Salim, World Bank Country Manager for Cambodia. "However, the road ahead remains unclear. Rising energy and food prices due to the war in Ukraine are imposing additional burdens on the poor, and this will slow the pace of poverty reduction. The government's cash transfer program, which has been vital to poor households during the pandemic, will continue to be needed."
Over the medium term, the economy is expected to grow at around 6 percent annually, with the new investment law, together with free trade agreements, helping to boost investment and trade. The report recommends policies that can help sustain economic recovery. These include continued efforts to contain COVID-19 infection, strengthening consumer and investor confidence, promotion of exports, particularly in agricultural commodities, by facilitating trade and reducing the costs of doing business, and stabilization of retail prices.
The report also includes a special focus section on post-pandemic supply chain disruptions. It suggests strategies for reducing logistic costs and emphasizes that efforts to increase Cambodia's trade competitiveness and enhance its connectivity will require a systematic approach that goes beyond improvement of physical assets. Efforts are needed to strengthen the entire supply chain by monitoring the efficiency of trade gateways and routes, expanding the "Best Trader scheme" to the wider logistics sector, developing a longer-term business plan for railways, and establishing the "Roadwatch," hotline, through which traders and citizens can report irregularities. Implementing these reforms will require an institutional approach and a lead government agency that can oversee logistics development at the national and gateway levels.
The Cambodia Economic Update is a biannual report that provides up-to-date information on short- and medium-term macroeconomic developments in Cambodia.