Don't let the digital divide become 'the new face of inequality'
Without decisive action by the international community, the digital divide will become "the new face of inequality", UN Deputy Secretary-General Amina Mohammed warned the General Assembly on Tuesday.
Although technologies such as artificial intelligence and blockchain are opening new frontiers of productivity and providing opportunities to people and societies, they pose numerous risks, she said, including exclusion.
"Almost half the world's population, 3.7 billion people, the majority of them women, and most in developing countries, are still offline", Ms Mohammed told ambassadors, tech experts and representatives from civil society groups.
"Collectively, our task is to help design digital environments that can connect everyone with a positive future. This is why we need a common effort, with collaboration among national and local governments, the private sector, civil society, academia and multilateral organizations."
A fragmented digital space
Ms Mohammed outlined areas for global cooperation, highlighting the key role the UN has in responding to what she characterized as the growing fragmentation in the digital space.
"Geopolitical fault lines between major powers are emerging, with technology as a leading area of tension and disagreement", she said. At the same time, tech companies are responding in different ways to issues surrounding privacy, data governance and freedom of expression.
The situation is made worse by the deepening digital divide between developed and developing countries, she added, resulting in global discussions on digital issues becoming less inclusive and representative.
'Global town hall' needed
"Now more than ever, we need a global townhall to address these issues and to capitalise on technology's transformational potential to create new jobs, boost financial inclusion, close the gender gap, spur a green recovery and redesign our cities", she said.
The UN deputy chief underlined the value of engagement, as achieving universal connectivity cannot be left solely to governments or individual tech companies.
She stressed that no single country or company "should steer the course of our digital future".
Development depends on connectivity
The General Assembly debate sought to generate political commitments to address the widening digital divide as pandemic recovery efforts align with the push to achieve the Sustainable Development Goals (SDGs) by the end of the decade.
"In a world of unparalleled innovation, where our loved ones are but a video call away, billions struggle to access even the most basic elements of connectivity or live with none at all. Truly, for billions of people the pace and scale of sustainable development is reliant upon digital connectivity," said Volkan Bozkir, the General Assembly President.
He stressed that "now is the time to act" as the digital divide, which existed long before COVID-19, was only made worse by the crisis. However, recovery offers the chance for true transformation.
"As I have frequently stated, we must use the SDGs as a guide to our post-COVID recovery. This means ensuring that no one is left behind, no one is left offline, and that we apply a whole-of-society, multi-stakeholder, and intergenerational approach to our efforts", he said.
"This is particularly important for the world's 1.8 billion young people, who must be equipped with the skills and resources to thrive in an ever-changing, tech-driven future."
Mr Bozkir called for strengthening implementation of initiatives such as the UN Secretary-General's Roadmap for Digital Cooperation, launched last June. In addition to achieving universal connectivity, its eight objectives include ensuring human rights are protected in the digital era.
Economic Recovery Plans Essential to Delivering Inclusive and Green Growth
EU member states must ensure careful and efficient implementation of economic recovery plans that support inclusion and growth to bounce back from the worst impacts of the COVID-19 pandemic, says a new World Bank report.
The World Bank's latest EU Regular Economic Report – entitledInclusive Growth at a Crossroads – finds that the unprecedented and exceptional policy response of governments and EU institutions has cushioned the worst impacts on employment and income. However, the pandemic has exposed and exacerbated deep-seated inequalities, halting progress in multiple areas including gender equality and income convergence across the EU member states. A further three to five million people in the EU today are estimated to be 'at risk of poverty,' based on national thresholds benchmarked before the crisis.
The report highlights that effective recovery programs can reinforce progress on the green and digital transitions underway across the region. With the crisis continuing to unfold, government support schemes and the rollout of vaccines in a timely manner will remain essential to bolstering the resilience of firms, workers, and households. Given the longevity of the crisis and the impact on the most vulnerable, many governments have opted to extend the duration of support throughout 2021.
"A green, digital and inclusive transition is possible if economic policy is increasingly geared towards reforms and investment in education, health and sustainable infrastructure," said Gallina A. Vincelette, Director for the European Union Countries at the World Bank.
With an output contraction of 6.1 percent in 2020, the COVID-19 pandemic has triggered the sharpest peacetime recession in the EU. Governments will need to ensure targeted and active labor market policies are in place to support an inclusive recovery. The report highlights that special attention should be given to already vulnerable workers such as youth, the self-employed, and those in informal employment. These groups are more likely to face employment adjustments during the crisis and may face longer spells of unemployment or periods outside the labor force.
Women have been disproportionately impacted by work disruptions during the pandemic, particularly in the sectors facing the worst effects of the crisis. This was also highlighted in the 2020 Regular Economic Report produced by the World Bank, which found that at least one in five women will face difficulty returning to work compared to one in ten men. It has been harder for women to resume work due to the sectors and occupations that they are working in and because of the additional care burdens that have fallen disproportionately on their shoulders – a manifestation of increasing inequities in home environments.
"As recovery takes hold, it will be important for carefully targeted and coordinated policy support to continue to mitigate the impact of the crisis, with measures increasingly targeted towards vulnerable households and viable firms. Policy makers will also need to strike a balance between helping those that need it most, while enhancing the productivity of the economy and keeping debt at manageable levels," added Vincelette.
World Bank's Regional Action in Europe and Central Asia
To date, the World Bank has committed more than $1.7 billion to help emerging economies in Europe and Central Asia mitigate the impacts of COVID-19. Since April 2020, around $866 million has been approved through new emergency response (MPA/Vaccines) projects. In addition, up to $904 million is being reallocated, used, or made available from existing projects and lending, including additional financing, to help countries with their COVID-19 response.
The World Bank's Global Economic Prospects suggests that growth will be strong but uneven in 2021. The global economy is set to expand 5.6 percent—its strongest post-recession pace in 80 years. The recovery largely reflects sharp rebounds in some major economies.
ADB Calls for Just, Equitable Transition Toward Net Zero in Asia and Pacific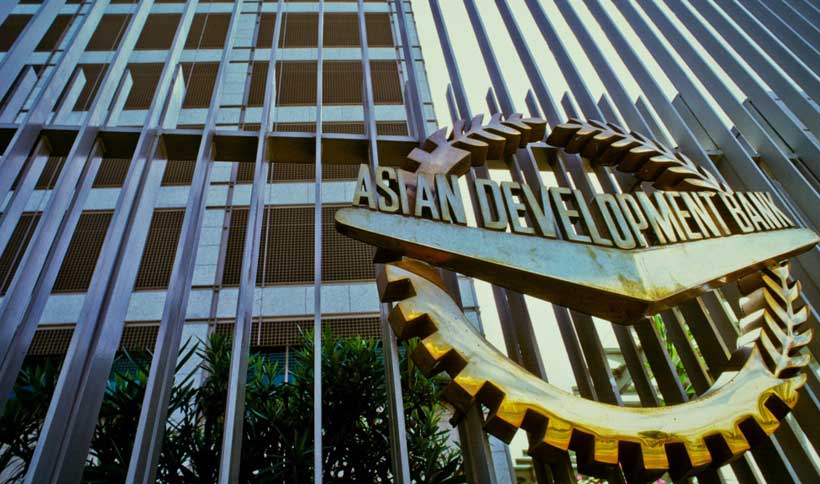 Asian Development Bank (ADB) President Masatsugu Asakawa today called for countries in Asia and the Pacific to take bold action to address climate change while ensuring fair and equitable economic growth amid the coronavirus disease (COVID-19) pandemic.
"The task of addressing climate change is not only urgent, but also inextricably linked to an inclusive and lasting recovery from the pandemic," said Mr. Asakawa at the Indonesian Ministry of Finance–ADB 2021 International Climate Conference. "With shared commitment and international cooperation, we can make the transition to net zero and achieve climate resilience, so that our region emerges stronger than before."
The one-day virtual conference attracted about 800 people from the public and private sectors, development partners, think tanks, and academia to discuss international good practices that can help ADB developing member countries transition to low-carbon, resilient economies and pursue a green, resilient, and inclusive recovery from the COVID-19 pandemic.
The event highlighted Indonesia's commitment to meeting its nationally determined contributions (NDCs) under the Paris Agreement, as well as steps it has taken to support the development of a low-carbon, resilient economy.
"Indonesia has mainstreamed climate change into our National Medium-Term Development Plan 2020–2024 and established a national Action Plan, both on mitigation and adaptation," said Indonesian Vice Minister of Finance Suahasil Nazara. "In the near future, we will use this recovery phase post-COVID-19 pandemic to pursue our climate and sustainability agenda." Indonesia will chair the G20 in 2022.
Asia and the Pacific is responsible for more than half of global greenhouse gas emissions. Recent analysis predicts that global energy-related CO2 emissions will grow by nearly 5% in 2021, as demand for coal, oil, and gas rebounds. About 80% of the growth in coal demand is expected to come from Asia.
The Paris Agreement aims to keep the rise in global temperatures to well below 2°C, preferably to 1.5°C, compared to pre-industrial levels. ADB's sovereign operations will be fully aligned with the goals of the Paris Agreement by 1 July 2023 and its nonsovereign operations by 1 July 2025. ADB will scale up investments in adaptation and resilience to at least $9 billion from 2019 to 2024 to support Asia and the Pacific's recovery from the COVID-19 pandemic. The measures will contribute to ADB's commitment to deliver $80 billion in climate finance between 2019 and 2030.
Mr. Asakawa said ADB will support Indonesia's transition toward a low-carbon, resilient economy and help the country meet its NDC targets. Strengthening resilience is one of the three focus areas in ADB's country partnership strategy for Indonesia. That includes climate change mitigation and adaptation and green recovery, as well as disaster risk management and finance.
10 new cities chosen for World Economic Forum circular economy initiative
The World Economic Forum's Scale360° initiative announced today the 10 city-based hubs joining its Circular Shapers programme.
Scale360° leverages innovation hubs in cities, countries and regions worldwide, bringing together leaders in science, policy and business to trigger circular change. Circular Shapers engage with local public, private, and civil society stakeholders to design, organise, and deliver circular economy projects tailored to local needs.
Circular Shapers are competitively selected from the Global Shapers Community, a network of committed and energized young volunteers in 448 city-based hubs around the world. These changemakers have the energy, skill, networks and commitment needed to transform their cities into centres of circular economy innovation.
The latest Circular Shaper cohort hails from four continents and includes: Ankara, Asuncion, Auckland, Beijing, Bucharest, Lahore, Manama, Milan, Morelia, and Thimphu.
The cities selected to the latest cohort will apply Scale360°'s tested methodology – the Scale360° Circular Innovation Playbook – to fast-track Fourth Industrial Revolution impact to keep more goods in use. Their initiatives will explore ways to apply circular design principles, improve reuse, and to eliminate waste, all while strengthening economies and boosting job growth.

These join the successful pilot cohort which included four Global Shapers hubs in Mexico City, Brussels, Turin and Bangkok and ran from February to July 2021.

In just a few months, those pilot cities built critical relationships with leaders in government, the private sector, and NGOs, making critical early steps towards driving circular innovation. Specific achievements include:
Bangkok: Mobilized a range of partners from researchers to advertising agencies to popularize solutions to air pollution and plastics. Solutions included: assembling a catalogue to help businesses choose alternatives to single-use plastics in food packaging and a social media campaign to build momentum for clean air regulation.
Brussels: Partnered with local NGOs on its "Eat, Play, Live Circular" initiatives to create bottom-up solutions for more circular lifestyles. Initiatives included an 'Idea-thon' for food and packaging waste solutions and a series of experiments with the public to make one Brussels public space more circular.
Mexico City: Trained public, private and government stakeholders in Scale360° methodology to bridge circular economy knowledge gaps and drive the circular transition through focusing early conversations.
Turin: Built critical relationships with stakeholders from 14 organizations including regional policy makers, members of the private sector, academia, and existing networks to help foster and support much-needed discussions and collaboration on circular needs and priorities.

The Circular Shapers tap into World Economic Forum networks of experts and leaders in civil society, government, industry global organizations, including the Platform for Accelerating Circular Economy (PACE).

"It's powerful to see how Scale360° methodology has spread so rapidly and empowered Global Shapers to become leaders driving circular innovation in their cities. Now in 14 hubs around the world, Circular Shapers is one of the largest cross-hub collaborations in the Global Shapers Community," said Katie Hoeflinger, Specialist, Climate and Environment, Global Shapers Community.
The United Arab Emirates, a key supporter of Scale360°'s approaches, agrees that these new hubs will play an important role in building circular innovation. "The UAE supports Scale360° in driving the transition to circular economy locally and globally," said his Excellency Dr. Abdullah Belhaif Al Nuaimi, Minister of Climate Change and Environment. "This program will go a long way in fostering innovations that have the potential to fast-track the implementation of the circular economy principles around the world."

These efforts can also fuel a just transition, noted Head of Global Opportunities for Sustainable Development Goals (GO4SDGs), United Nations Environment Programme (UNEP), Adriana Zacarias Farah. "Jobs and skills are central to getting the political buy-in for the transformation from linear to circular. UNEP through the initiative Global Opportunities for SDGS (GO4SDGS) is happy to collaborate with the Forum and Scale360° on circular cities and the just transition narrative."

Building circular capabilities can help meet critical climate goals. "Scaling up circular business models and solutions is vital for environmental reasons and needs to happen fast," said Carsten Gerhardt, Partner at Kearney and Founder at Circular Valley (leading partners of Scale360° Germany).

With new Circular Shaper hubs in place, momentum for circular innovation can build further. Added Scale360°'s Global Lead, Helen Burdett: "This latest cohort is another example of local action for global impact on the circular economy transition."