Biotechnologies: Commission seeks open debate on New Genomic Techniques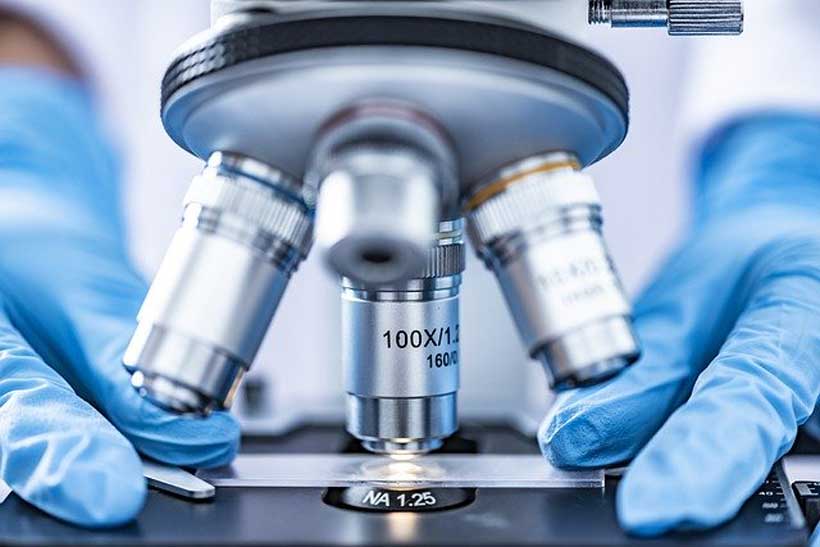 European Commission published, at the request of the Council, a study on New Genomic Techniques (NGTs). The study shows that NGTs, which are techniques to alter the genome of an organism, have the potential to contribute to a more sustainable food system as part of the objectives of the European Green Deal and the Farm to Fork Strategy.
At the same time, the study finds that the current GMO legislation, adopted in 2001, is not fit for purpose for these innovative technologies. The Commission will now start a wide and open consultation process to discuss the design of a new legal framework for these biotechnologies.
Commissioner for Health and Food Safety, Stella Kyriakides, said: "The study we publish today concludes that New Genomic Techniques can promote the sustainability of agricultural production, in line with the objectives of our Farm to Fork Strategy. With the safety of consumers and the environment as the guiding principle, now is the moment to have an open dialogue with citizens, Member States and the European Parliament to jointly decide the way forward for the use of these biotechnologies in the EU."
NGTs developing rapidly in many parts of the world
NGTs, which can be defined as all techniques to alter the genome of an organism developed after 2001 (when the EU's legislation on GMOs was adopted), have rapidly developed over the last two decades in many parts of the world, with some applications already on the market of some EU trade partners.
The main findings of the study are:
NGT products have the potential to contribute to sustainable food systems with plants more resistant to diseases, environmental conditions and climate change effects. Moreover, the products can benefit from higher nutritional qualities such as healthier fatty acid content, and reduced need of agricultural inputs such as pesticides;
By contributing to the EU's objectives of innovation and sustainability of food systems, as well as a more competitive economy, NGTs can have benefits for many sectors of our societies;
At the same time, the study also analysed concerns associated with NGT products and their current and future applications. Concerns included the possible safety and environmental impact, for example, on biodiversity, the coexistence with organic and GM-free agriculture, as well as labelling;
NGTs are a very diverse set of techniques and can achieve different results, with some plant products produced by NGTs being as safe as conventionally bred plants for human and animal health and for the environment;
The study finds that there are strong indications that the current 2001 GMO legislation is not fit for purpose for some NGTs and their products, and that it needs adaptation to scientific and technological progress.
Next Steps
The study will be discussed with EU ministers at the Agriculture and Fisheries Council in May. The Commission will also discuss its findings with the European Parliament and all interested stakeholders.
In the coming months, an impact assessment, including a public consultation, will be carried out to explore policy options concerning the regulation of plants derived from certain NGTs.
Background
The study was prepared following a request from the Council of the European Union which, on 8 November 2019, asked the Commission to carry out "a study in light of the Court of Justice's judgment in Case C-528/16 regarding the status of novel genomic techniques under Union law."
The study was conducted by the Commission and informed by expert opinions and contributions from Member States' competent authorities and EU-level stakeholders via targeted consultations.
A wide range of participants was involved in the consultation, which preceded the preparation of the report. All contributions are published.
Stockholm+50: Accelerate action towards a healthy and prosperous planet for all
The United Nations General Assembly agreed on the way forward for plans to host an international meeting at the highest possible level in Stockholm next June, during the week of World Environment Day. The event will commemorate the 50 years since the United Nations Conference on the Human Environment and serve as a contribution to accelerate action towards a more sustainable society.
The Declaration of the United Nations Conference on the Human Environment was made in 1972 in Stockholm, Sweden, resulting in what is often seen as the the first step toward the development of international environmental law, recognizing the importance of a healthy environment for people, and creating the UN Environment Programme (UNEP).
Five decades after the 1972 Stockholm Conference, the Government of Sweden, with support from the Government of Kenya, will host Stockholm+50, an international meeting in 2022 to commemorate the 50 years since the United Nations Conference on the Human Environment and its outcome documents, as a contribution to the environmental dimension of sustainable development to accelerate the implementation of commitments in the context of the decade of action and delivery for sustainable development, including a sustainable recovery from the coronavirus disease (COVID-19) pandemic.
The international meeting, "Stockholm+50: a healthy planet for the prosperity of all – our responsibility, our opportunity", will take place in Stockholm on 2 and 3 June 2022, following a UN General Assembly resolution. In three leadership dialogues, the meeting will reflect on the urgent need for actions towards a healthy planet and prosperity of all, achieving a sustainable and inclusive recovery from the COVID-19 pandemic, and accelerating the implementation of the environmental dimension of Sustainable Development in the context of the Decade of Action. The meeting will also reinforce the messages and the outcomes of the event to commemorate UNEP's 50th anniversary (UNEP@50), which will have taken place in March 2022, in Nairobi.
Per Bolund, Sweden's Minister for the Environment and Climate, and Deputy Prime Minister, said "Our aim is clear, we want Stockholm+50 to make a concrete contribution to accelerating the transformation to a sustainable future. We call this meeting to commemorate the fiftieth anniversary of the 1972 conference. We are running out of time and urgent action is needed. These challenges are global, and we must meet them with a global response that drives action on the ground."
Inger Andersen, Executive Director of UNEP, who was on 11 October appointed by UN Secretary-General António Guterres as the Secretary-General of the Stockholm+50 international meeting, said: "We need to urgently work to transform our economies and societies, but our branches will spread only as far as our roots are deep. By remembering Stockholm at 50, we also remember how the world came together to heal the ozone layer in 2013, phase out leaded fuel this year and stop endangered species from going extinct. By convening in Stockholm, we also recommit to human and planetary health, responsibility, prosperity, equality and peace – as we have seen only too clearly in COVID-19."
COVID-19 deaths at lowest level in nearly a year
Although COVID-19 deaths continue to decline, vaccine inequity persists, the head of the World Health Organization (WHO) said on Wednesday, again calling for greater support for developing countries.
Agency chief Tedros Adhanom Ghebreyesus reported that the death toll from the disease is now at its lowest level in almost a year.
"But it's still an unacceptably high level – almost 50,000 deaths a week, and the real number is certainly higher," he said, speaking during the regular WHO briefing from Geneva.
"Deaths are declining in every region except Europe, where several countries are facing fresh waves of cases and deaths. And of course, deaths are highest in the countries and populations with the least access to vaccines."
Tedros appealed for global cooperation. "Countries that continue to roll out boosters now are effectively preventing other countries from vaccinating their most at-risk populations," he said.
Missing the mark
As of Wednesday, there were more than 238 million COVID-19 cases worldwide, and more than 4.8 million deaths.
WHO had previously pushed governments to vaccinate 10 per cent of their populations by the end of September, a target which 56 nations missed, most of them in Africa.
Tedros said even more countries are at risk of missing the 40 per cent target to be achieved by the end of the year.  Three countries – Burundi, Eritrea and the Democratic People's Republic of Korea – have yet to start vaccinations. 
 "About half of the remaining countries are constrained by supply. They have a vaccination programme underway, but don't have enough supply to accelerate enough to reach the target," he said.
Tedros urged countries and companies that control global vaccine supply to prioritize distribution to the COVAX solidarity initiative and the African Vaccine Acquisition Trust (AVAT).
Meanwhile, WHO and partners are working with other countries, such as those affected by fragility or conflict, to strengthen technical and logistical capacity for vaccine rollout.
"With aggressive and ambitious action, most of these countries can still reach the 40% target by the end of this year, or be on a clear pathway to reaching it."
Crisis in Tigray
Tedros also addressed the escalating crisis in northern Ethiopia, where a nearly year-long war in the Tigray region has left up to seven million people in urgent need for food and other assistance.
The conflict has spilled over into neighbouring Afar and Amhara, further increasing needs and complicating response efforts. Aid is not reaching the area "at anywhere close to the levels needed", he said, and communications, electricity, other basis services remain cut off.
WHO and partners are calling for unfettered access to the affected regions, as the lives of millions of people are at stake, Tedros told journalists.
"People with chronic illnesses are dying due to lack of both food and medicine. Nearly 200,000 children have gone without critical vaccinations," he said
"When people do not have enough food, they are more susceptible to deadly diseases, as well as the threat of starvation, and that's what we're now seeing in Tigray."
Global health community prescribes climate action for COVID recovery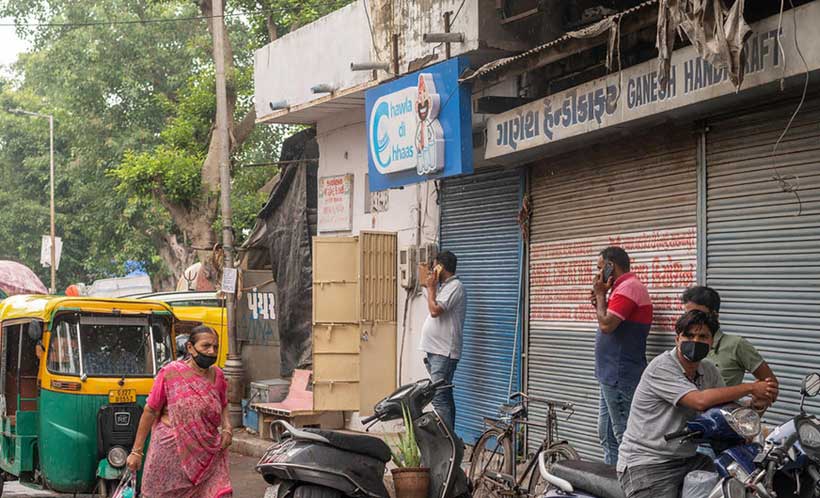 Ambitious national climate commitments are crucial for States to sustain a healthy, green recovery from the COVID-19 pandemic, according to a new UN health agency report launched on Monday in the lead-up to the COP26 climate change conference in Glasgow, Scotland.
Based on a growing body of research confirming numerous and inseparable links between climate and health, the World Health Organization's (WHO) COP26 Special Report on Climate Change and Health spells out that transformational action in every sector, from energy, transport and nature to food systems and finance is needed to protect people.
"The COVID-19 pandemic has shone a light on the intimate and delicate links between humans, animals and our environment", said WHO chief Tedros Adhanom Ghebreyesus. "The same unsustainable choices that are killing our planet are killing people".
An urgent call
WHO's report was launched at the same time as an open letter, signed by over two thirds of the global health workforce – 300 organizations representing at least 45 million doctors and health professionals worldwide – calling for national leaders and COP26 country delegations to step up climate action.
"Wherever we deliver care, in our hospitals, clinics and communities around the world, we are already responding to the health harms caused by climate change", the letter from the health professionals reads.
"We call on the leaders of every country and their representatives at COP26 to avert the impending health catastrophe by limiting global warming to 1.5°C, and to make human health and equity central to all climate change mitigation and adaptation actions".
Fossil fuels 'killing us'
Both the report and open letter come as unprecedented extreme weather events and other climate impacts are taking a rising toll on everyone.
Heatwaves, storms and floods have taken thousands of lives and disrupted millions of others while also threatening healthcare systems and facilities when they are needed most, according to WHO.
Changes in weather and climate are threatening food security and driving up food-, water- and vector-borne diseases, such as malaria, while climate impacts are also negatively affecting mental health.
"The burning of fossil fuels is killing us. Climate change is the single biggest health threat facing humanity", states the WHO report. And while no one is safe from the health impacts of climate change, "they are disproportionately felt by the most vulnerable and disadvantaged".
Climate actions far outweigh costs
Meanwhile, air pollution, primarily the result of burning fossil fuels, which also drives climate change, causes 13 deaths per minute worldwide, according to WHO.
The report states clearly that the public health benefits from implementing ambitious climate actions far outweigh the costs.
"It has never been clearer that the climate crisis is one of the most urgent health emergencies we all face", said Maria Neira, WHO Director of Environment, Climate Change and Health.
"Bringing down air pollution…would reduce the total number of global deaths from air pollution by 80 per cent while dramatically reducing the greenhouse gas emissions that fuel climate change", she pointed out.
Dr. Neira added that a shift to more nutritious, plant-based diets "could reduce global emissions significantly, ensure more resilient food systems, and avoid up to 5.1 million diet-related deaths a year by 2050".
Call to action
Although achieving the Paris Agreement on climate change would improve air quality, diet and physical activity – saving millions of lives a year – most climate decision-making processes currently do not account for these health co-benefits and their economic valuation.
Tedros underscored WHO's call for all countries to "commit to decisive action at COP26 to limit global warming to 1.5°C – not just because it's the right thing to do, but because it's in our own interests", and highlighted 10 priorities in the report to safeguard "the health of people and the planet that sustains us."