Suraj Morajkar – A celebrity home builder in Goa
Suraj Morajkar has worked with almost all celebrities who have homes in Goa. He has also worked on key projects in Goa like The Hilton Goa Resort. His journey in real estate has been a spectacular one which leaves many people inspired to create more while giving back to society.
How did your journey in real estate start? Tell us more about your experience in this field till now.
As a young boy from Goa I was always surrounded by beautiful architecture. That image has stayed with me all along. I have always wanted to create homes that would retain its posterity and the inspiration from Goan architecture which is a blend of Europe and it took us in that direction.
Tell us more about the role that international collaborations play in the real estate industry?
Our company was born with acumen for International standards. At first, we worked with local and national architects gradually moving to associate and engage with international architects who brought a different understanding and view for what we desired to create and build. We found tremendous change between what was getting acquired and the development done by the rest of the developers. Right from the beginning, since our brand took progressive involvements and engagements we were aligned towards international standards of design which aesthetically suit the local atmosphere. Also, such projects attract the right audience, enabling us to convert them to great addresses in Goa. We have collaborated with some very talented architects national and international. David Ruff of Nava Companies from New York. Blink Design group from Singapore, Robert Patzschke of Germany, Burega Farnell of Singapore, Lars Thomsen of Denmark, Edgar Demello of EDA Bangalore, Arvind D'Souza of ADA Goa.
Having built both commercial and residential real estate in Goa, which one do you like building more and why?
Both have their own charm. The commercial real estate we build is in conservative zone where there is a challenge in building commercial premises based on the old charm, which excites us more. We like the challenge of it and it gives us a lot of intellectual recognition. Residential housing gives us a chance to bring in a new flavour and add beauty to the local landscape.
What are some laws which help the real estate industry in India?
I could say that what helped us in my state of Goa is where the laws are local friendly to keep the village atmosphere whilst building something modern yet maintaining the locality of the place. The laws here are not of a city mentality.
Are there any specific policies in India which aid the real estate sector and contribute to its growth?
Policies like RERA aid in easing down the funding for the real estate sector through NBFC (Non Banking Financial Companies). RERA has helped to retain buyer's confidence and also helped progress motion and drive in the real estate sector.
What do you wish was different about the real estate market in India?
I'm a local of Goa. My market is very different as compared to the other since the Indian real estate market is specific to the regions you belong to.
For instance, we in Goa are not city specific per se. However, a metro city always has an expansion because of the population and desire of a middle class family to move to a larger home apartment or villa. Also, with the pandemic happening, people want to move to open spaces.
I think there should be the ease of funding and India should bring in foreign investment for the real estate sector which is their own banking institution and we should have access to the capital. Real estate should also have its own cooperative.
Since foreign investment is important, the government should have a policy that foreign investors can directly give money to builders as it is cheaper due to interest rates.
Out of other destinations in India, why did you choose Goa as the location for your real estate?
Goa is home. It is obvious I chose Goa to create beautiful homes.
What is different about the real estate market in Goa compared to other places in India?
Goa is a place where everyone comes to unwind; for peace of mind, for holiday homes, for tranquility and for some a wish to retire. Goa is an International tourist destination which gives you a blend of greenery of village life and beach getaway. This is the big difference and makes Goa global in terms of living standards.
Where do you see real estate in Goa going in the next 10 years? What policies do you think will be different about real estate in the country?
I think since there is a great connectivity to Goa, it will be another Mecca of holiday homes, retirement options and settling down in India. The culture of Goa is here to stay as the people of Goa really care about their local aesthetics and environment.
Building Age-Ready Cities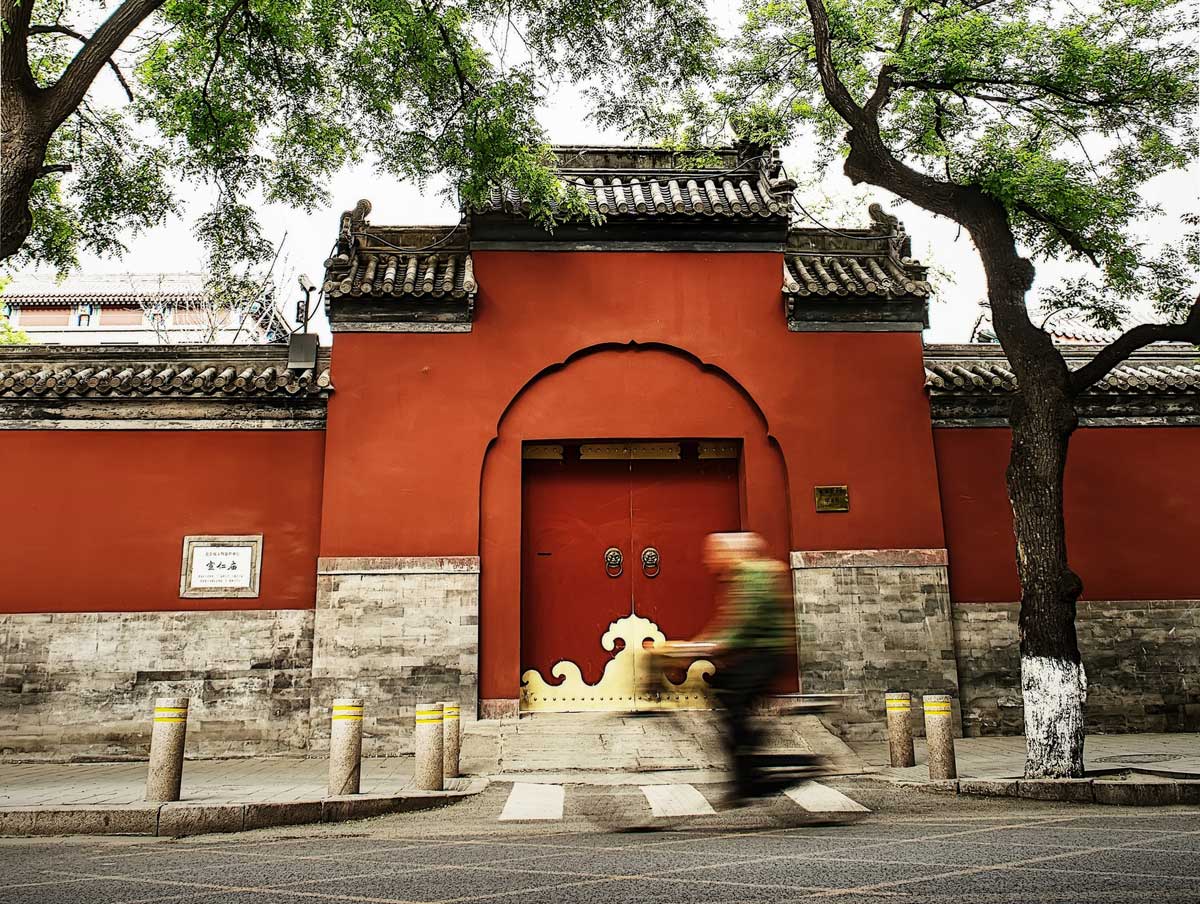 Authors: Maitreyi Bordia Das, Yuko Arai and Yoonhee Kim*
China needs to tackle three priorities to prepare itself better for a more urban future as it embraces for an aging society
Two dramatic demographic trends are transforming the world today-population aging and urbanization. By 2050, two-thirds of the world's population will be living in cities and towns, an increase of more than 10 percentage points from 2018. In 1990, older persons comprised 6 percent of the global population; by 2050 they will make up 16 percent. That means one in six people in the world will be 65 or over, and 20 percent of them will be over 80.
Aging has a gender dimension, too. Since women live longer than men do, the future is not just older: it is also more female. This has implications for property and other resources that women can secure over their lifetime and are left with if their husbands die, especially, if the women do not have independent sources of income. Aging has gendered connotations in another way as well: caregivers of older persons tend to be overwhelmingly women.
These trends are global but apply to China with particular urgency. Over 12 percent of China's population was 65 or older in 2019, but this will double by 2050. At the same time, China is urbanizing rapidly, with almost 60 percent of its population living in cities and towns in 2018. By 2050, a staggering 80 percent of its population will be urban.
While simultaneous aging and urbanization are seen by many as a challenge, with the right policies the two trends can be turned into an opportunity. The key to this is to make cities ready for an aging population. As a recent World Bank report "Silver Hues: Building Age-Ready Cities" argues, age-readiness is not just good for older persons, but benefits the whole society. For example, when cities construct accessible sidewalks, they also benefit persons in wheelchairs, parents with strollers, and manual workers carrying heavy loads.
An age-ready city is also conducive to persons with disabilities. While aging cannot be conflated with disability, it is estimated 46 percent of persons aged 60 and older-are living with disabilities. In fact, most of us will have a brush with disability at some point in our lives-either temporarily or permanently-or as caregivers and proxies of older persons and persons with disabilities.
The benefits of designing cities for older persons are reason enough to make the requisite investments. But age-readiness also has direct benefits for the economy as well. Older persons constitute a large and growing market for goods and services. They are important consumers of healthcare, transport, technology, housing and entertainment. They often have a lifetime of savings that they can tap to live their senior years in comfort. The private sector has much to gain from this expanding market, as reflected in rising investments in the "silver "economy.
China foresaw its aging economy and society decades ago. "Smart elder care"-using technology wisely to meet the diverse and increasing demand of older persons, is scaling up at a rapid pace, with some of China's largest companies entering the market, often in partnership with local governments. Shandong province, for example, has an online hospital that provides a variety of services, including consultations with doctors, diagnosis, prescriptions, disease management and other follow-up services. This has been particularly useful during the COVID-19 pandemic, as the service saves patients from in-person hospital visits and reduces pressure on the healthcare system.
In pursuit of universal accessibility, China also established the Code for the Design of Residential Buildings for the Aged in 1999 as the design standard to meet the needs of aging adults. This is applicable to both new and renovated buildings. China's richer coastal cities offer many examples of improved accessibility and boast a growing commercial market for elderly care.
While China has been an "early mover" in harnessing the gains of its aging population, based on the analysis in the World Bank report, four priorities stand out for China to prepare itself better for an older and more urban future.
First, China's accessibility standards in urban design need to be better enforced. Universal accessibility of the built environment requires training urban planners, architects, construction engineers and other professionals. Such capacity building is critical if accessibility is not to remain an add-on or an afterthought.
Second, building new infrastructure or repurposing the old needs financing. While it is more cost-effective to build in accessibility features during construction, many old buildings will need to be refurbished toward age-readiness. Public private partnerships can be harnessed to mobilize the requisite commercial funding.
Third, given the additional costs of making cities age-ready, China will need to pay special attention to cities and towns, as well as individuals and households with fewer resources. Innovative solutions will need to be encouraged, from low-cost medical technologies to new forms of community-based care, particularly in rural areas where outward migration has undermined the traditional model of family-based care.
These priorities should ideally be central to China's growth agenda. Successful cities of the future will be those where older persons can contribute to their fullest potential and be partners in the country's growth and development.
*Maitreyi Bordia Das is practice manager in the Global Practice for Urban, Resilience and Land at the World Bank. Yuko Arai is urban specialist in the East Asia and Pacific Region of the World Bank. Yoonhee Kim is the World Bank's sector leader for Sustainable Development in China.
First published on China Daily/ World Bank
Inclusive cities critical to post-pandemic recovery
A UN conference on transforming the world's urban areas is underway in Poland this week, which will include a dialogue on urban crisis recovery and reconstruction, centered on neighbouring Ukraine.
Hundreds of delegates from across the globe will be attending the World Urban Forum, which opened on Sunday in the southern Polish city of Katowice.
WUF11 is taking place at a critical time, as cities tackle the challenges presented by the COVID-19 pandemic, the climate emergency and conflict.
Making cities more inclusive must be part of post-pandemic recovery efforts, UN Secretary-General António Guterres said in remarks to the event.
"Cities are central to virtually every challenge we face – and essential to building a more inclusive, sustainable, and resilient future. They have been at the frontlines of the COVID-19 pandemic," the UN chief said in a video message.
"As we look to recover, promoting more inclusive, gender responsive urban infrastructure and services will be critical to give all people – especially young people, women and girls – access to a better future."
Cities as climate leaders
Mr. Guterres also highlighted another important role for the world's cities. They must be at the forefront of action to keep global temperature rise to 1.5 degrees, in line with the Paris Agreement on Climate Change,
More and more cities across the world are committing to the goal of net-zero greenhouse gas emissions by 2050, or before.
The sooner these commitments are translated into concrete actions, the sooner countries will achieve green job growth, better health, and greater equality, he said.
"But cities cannot do it alone," he stressed. "They need more coordinated support from all levels of government; stronger partnerships with the private sector and civil society; and greater fiscal and policy space to bring solutions to scale."
Harness the potential
The Secretary-General underlined the UN's commitment to help countries achieve the common goal of green, just and healthy cities.
"We have the blueprints for progress," he said, referring to the New Urban Agenda, a 2016 framework that promotes sustainable urbanization; the ongoing Decade of Action for the Sustainable Development Goals (SDGs), as well as the 2030 Local Coalition, a partnership between the UN and government leaders to advance the SDGs.
"Let us harness the transformative potential of urbanization and build a more sustainable, resilient, and inclusive future for all."
The World Urban Forum was established in 2001 and is convened biannually by UN-Habitat, officially the United Human Settlements Programme, which works for a better urban future.
With only eight years left to make cities safer, resilient and more inclusive, the goal of SDG 11, urban areas across the world are already under pressure.
'Triple C crisis'
The strain will only mount as every region is expected to become more urbanized, some at an incredibly rapid pace.
The global urban population is set to jump from 56 per cent last year to nearly 70 per cent by mid-century, representing a further 2.2 billion people, mainly in Africa and the Middle East.
"While the current reality is undoubtedly very difficult, we must maintain our focus and double our efforts on sustainable development," said Maimunah Mohd Sharif, the UN-Habitat Executive Director.
"We urgently need innovative solutions for urban areas to respond to this triple C crisis of COVID, climate and conflict, which are having a devastating impact on cities, leaving people and places behind," she added.
Special focus on Ukraine
The UN Forum is the leading global conference on sustainable urbanization, and this marks the first time it is being held in Eastern Europe. Poland is proud to play host.
"This is a region that has come a long way – from communist rule, which had little regard for human life, let alone its quality, to democratic governments working for the common good," said Grzegorz Puda, Minister of Development Funds and Regional Policy.
More than 800 government officials and representatives, including over 50 ministers and deputy ministers, will attend the Forum which is co-organized by the Government of Poland and the city of Katowice.
The programme has been significantly modified to reflect the conflict in neighboring Ukraine, UN-Habitat said. More than three million Ukrainians have taken refuge in Poland since the war began four months ago. In his remarks, the UN Secretary-General expressed gratitude for the country's "extraordinary solidarity" with Ukrainian refugees.
The Polish Government will spearhead a special session focused on the post-crisis and post-disaster reconstruction of urban spaces and population return.
"We must also remember all those who are facing crisis at the moment in countries affected by war and disaster, such as Ukraine. In this context, we decided to include the topic of rebuilding cities after crises in the WUF11 programme," said Małgorzata Jarosińska-Jedyna, Secretary of State at the Ministry of Development Funds and Regional Policy.
Abandoning coal, embracing technology
Katowice, which hosted the COP24 UN climate conference four years ago, was chosen largely due to its successful transition from a centre of the coal and steel industries, to a city based on technology, culture and events.
The Forum will be the first big international meeting held there since the start of the pandemic. More than 16,000 people are expected at the city's International Congress Centre, built on the site of a former coal mine.
"Our city has undergone enormous changes in the last two decades," said Marcin Krupa, Mayor of Katowice. "I believe that cities are the engines of change towards creating a better world – one that is safer, more sustainable and inclusive."
The Forum will conclude on Friday and the expected outcome is the Katowice Declared Actions, which will outline commitments and plans to support sustainable urbanization.
Sustainable development hinges on fate of world's cities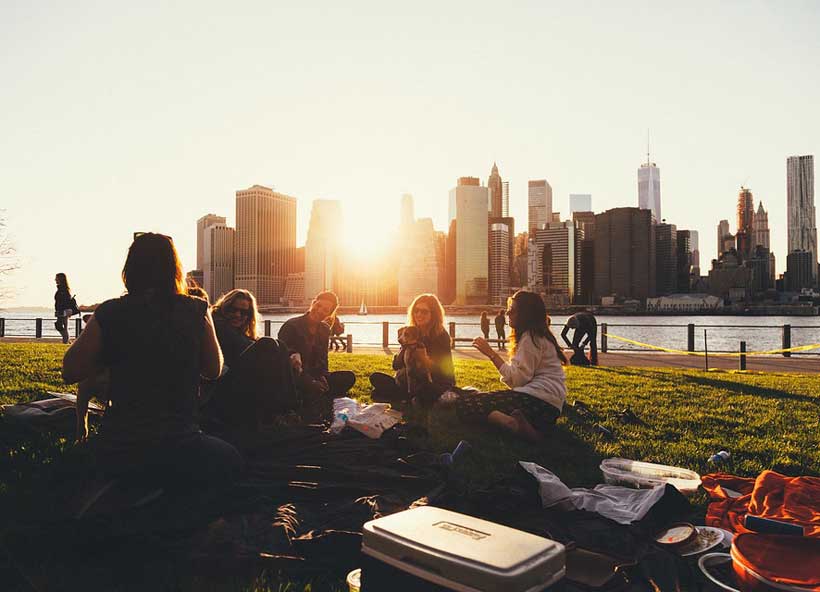 The future of sustainable development will hinge on the fate of cities, officials told a special meeting of the Economic and Social Council (ECOSOC) on Thursday, stressing that the more than half of the world's population currently live in urban environments, a number likely to rise to nearly 70 per cent by 2050.
"The actions we take now must lead us to…a new social integration based on the principles of prosperity, transformation, adaptation, equity and respect for human rights," said Martha Delgado, President of the UN-Habitat Assembly.
Highlighting urbanization as one of today's great megatrends, she joined others in calling for resilient, sustainable "smart cities" that are more inclusively governed and better prepared to navigate future shocks and crises.
New Urban Agenda
Thursday's special meeting on Sustainable Urbanization and the Implementation of the New Urban Agenda will complement a similar High-Level meeting of the General Assembly, on 28 April.
Both sessions are designed to explore how the UN system can better support countries in implementing the New Urban Agenda – a landmark plan for the world's urban spaces, which was adopted in 2016 at the UN Conference on Housing and Sustainable Urban Development.
The Agenda put forward standards and commitments for the planning, construction, development, management and improvement of urban areas.
It also articulated a shared vision for cities as just, safe, healthy, accessible and affordable places where all inhabitants are able to live without discrimination.
COVID-19 disparities
Opening Thursday's meeting, ECOSOC President Collen Vixen Kelapile urged participants to examine urban issues through the lens of inequality, especially given the stark disparities illustrated by the COVID-19 pandemic.
"Sustainable development will hinge on how we manage urbanization," he said, adding that current discussions should be framed in the context of responding to COVID-19 response and the climate crisis.
Noting that 1.2 billion people in the global South currently live in informal settlements and slums, Mr. Kelapile reminded that they have long struggled to prevent disease transmissions, now including COVID-19.
Meanwhile, in the global North, dependence on welfare, where available, increased manifold during the pandemic and many people entered the ranks of the homeless.
In response, cities have deployed creative actions and provided services in underserved areas, while new urban models are beginning to pay more attention to pedestrians and mixed land uses.
Reclamation, inclusivity, greening
UN-Habitat chief Maimunah Mohd Sharif agreed that the world's cities have been absorbing much of COVID' s socioeconomic impact.
However, that has often resulted in closer cooperation between national and local governments, which, in turn, has led to greater reclamation, greening and inclusive use of public space.
Spotlighting a fresh opportunity to build on those partnerships, she said: "We can provide basic services in a more equitable manner, reduce commuting through tele-work and reduce carbon emissions by prudent use of energy."
Upgrading slums and addressing the housing affordability crisis remain the highest priorities for countries.
Meanwhile, as cities have been forced to augment emergency social spending during the pandemic, she warned that Agenda implementation continues to be impeded by inadequate financing, further crippled by dramatic expenditure reductions.
COVID-19 demonstrated that real value comes from providing affordable service, rather than extracting profit, she added.
Accelerating progress
"Achieving the New Urban Agenda's goals will accelerate our progress on human welfare and security globally," said General Assembly President Abdulla Shahid.
He joined other speakers in emphasizing that, when properly managed, cities are among humanity's most sustainable living environments.
On the climate front, adhering to the Agenda will help keep alive the goal of limiting planetary warming to 1.5°C.
Cities 'connect the dots'
Echoing those points, Deputy Secretary-General Amina Mohammed said the Agenda also includes measures to secure land tenure, promote affordable housing, enhance mobility and provide services that are accessible to all.
"Cities can spearhead innovations to bridge the inequalities gaps, deliver climate action and ensure a green and inclusive COVID-19 recovery," she said.
The deputy UN chief added that urban spaces "connect the dots" on many of today's global challenges.