Public Supports COVID-19 Vaccine Certificate for International Travel, Not Everyday Activities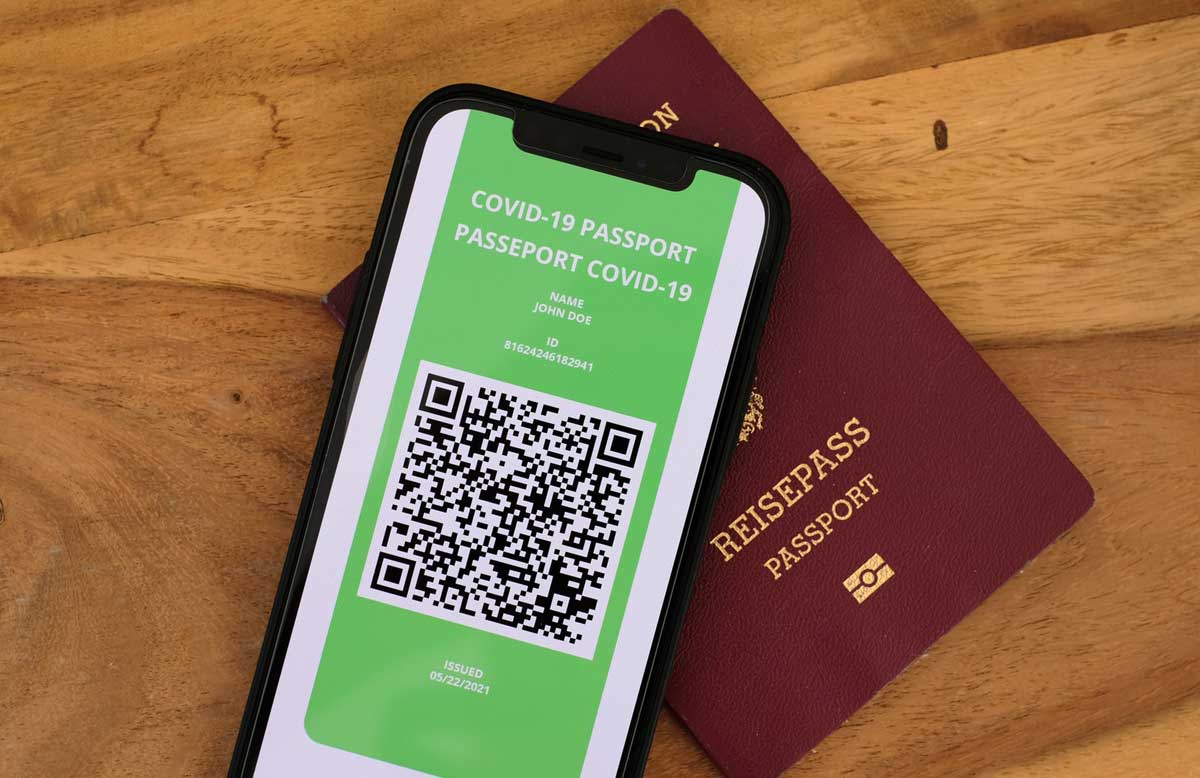 A new World Economic Forum/IPSOS survey found three in four people support COVID-19 vaccine certificates for travelers entering their country. Two in three think these certificates would also be effective in making large events safe and expect they will be widely used.
Arnaud Bernaert, Head of Health and Healthcare at the World Economic Forum said: "Most public opinions in high- and middle-income countries are looking at vaccination certificates as indispensable tools for travel to resume and large public venues to reopen. Outdated international health regulations will need to adjust."
Some 78% agree that travelers entering their country should be required to have a vaccine certificate; a majority agree in each of the 28 countries surveyed – from 92% in Malaysia and 90% in Peru to 52% in Hungary and 58% in Poland.
Support drops when it comes to accessing parts of daily life only recently re-opening. Only half agree vaccine certificates should be required for shops, restaurants, and offices. Counties showing wide support for these kinds of measures are mostly in South Asia and Latin America.
Globally, 55% support these kinds of requirements – ranging from strong support in India (78% agree), Chile (75%), and Peru (70%) to widespread opposition in Russia (72% disagree), Hungary (59%), Poland (55%), the United States (52%), and Belgium (52%).
Ensuring certificates do not create two classes of global citizens
"Three conditions will need to be met for such certificates to not do more harm than good," said Bernaert. "First, certificates will need to leverage technologies securing the authentication of vaccine credentials . Second, privacy concerns need to be addressed and only trusted verifiers provided access. Third, and above all, vaccines certificates should be made available to everyone that wishes to use one – meaning that universal access to vaccines in low-income countries should be pursued to not create two classes of global citizens."
Trust for governments over businesses
Overall, people are more comfortable with their employer accessing their personal health data and vaccination records than their government.
India (78%), China (77%), and Saudi Arabia (74%) show the highest levels of comfort with allowing employers access to personal health data while France (27%) and the Netherlands (29%) show the lowest.
Only 40% say they are comfortable allowing private companies, such as technology companies, airlines or hotels, to access their health data and vaccination record while 53% are not; the only countries where at least 50% are comfortable with it are India (68%), China (67%), Saudi Arabia (66%), Malaysia (57%), and Turkey (50%) while discomfort is most prevalent in the Netherlands (77%) and France (74%).
About the study
The survey was conducted online among over 21,000 adults between March 26 and April 9, 2021 on Ipsos' Global Advisor online platform. Where results do not sum to 100 or the 'difference' appears to be +/-1 more/less than the actual, this may be due to rounding, multiple responses or the exclusion of don't knows or not stated responses.
In the 28-country survey, Ipsos defined a COVID-19 vaccine certificate as a record or health data certificate that would prove whether an individual has been vaccinated against COVID-19 or has recently tested negative for COVID-19, and that would be accessible electronically (e.g., on mobile phone apps) or as a printed document or card.
What COVID-19 taught us about risk in a complex, inter-connected world
A new UN report has shed fresh light on the ways that the COVID-19 pandemic unleashed cascading risks, particularly on vulnerable people, worldwide.
From the mangroves of West Bengal to the vast archipelago that makes up Indonesia, and from the bustling port city of Guayaquil, Ecuador, to the tropical shores of southern Togo, systemic risks from the COVID-19 pandemic have been exposed in stark human terms.
Millions of people who were already struggling to make ends meet, often working in the informal economy in agriculture and surviving below the poverty line, had to contend with a host of new risks that they could not possibly have foreseen.
These included joblessness, debt, civil and domestic violence, children's education derailed, and opportunities severely diminished. In many locations, women suffered disproportionately due to pre-existing gender biases in society.
Taken together, these human experiences are not just a catalogue of suffering from places in the world that are not often in the headlines. They also bring into sharp focus a very real challenge: how to better understand and manage the cascading, systemic risks that resulted from COVID-19 as it spread across borders.
Life-threatening domino effect
The report, "Rethinking risks in times of COVID-19" shows how, in each of these four locations – part of five field studies carried out in 2021 by the UN University's Institute for Environment and Human Security (UNU-EHS) and the UN Office for Disaster Risk Reduction (UNDRR) – a clear picture emerges of a domino effect, resulting from the outbreak of COVID-19, that rippled across societies far beyond the immediate effects of the pandemic itself.
This starkly illustrates that our world is interconnected through systems that come with associated, volatile risks that have revealed, and reinforced, vulnerabilities across society.
In the Ecuadorian port city of Guayaquil, for instance, families already living in overcrowded housing suffered more from stay-at-home orders than those in more favourable living situations.
The city's health-care system reached a tipping point in a matter of weeks after the first case was detected in February 2020, resulting in a high number of corpses being left unattended in hospitals and care homes, as well as on the streets. The images of bodies accumulating in the streets that circulated in the global media were among the first to show what happened when COVID-19 arrived in densely populated urban areas.
A complex, fragile web
Yet before COVID-19, the interconnectedness of such risks may not have been immediately obvious in our daily lives. Nor was the systemic nature of these risks, meaning how they affected, or can potentially affect, whole societies beyond the initial problem.
For one thing, we have tended to think about systemic risks in relation to what happened as a result of the 2008 financial crash, where the failure of big banks rippled across the global economy, leaving millions out of work and sparking a global economic recession.
Other examples can be seen in how climate change, natural hazards and, more recently, the global consequences of the war in Ukraine have brought home how our world relies on a complex, often fragile, web of interdependent factors that, if destabilized, can have devastating effects on whole societies. For example, Ukraine and Russia are both key global cereal and fertilizer producers. One of the ripple effects of the war can be seen in rising global food prices, resulting in higher costs of living for those who can afford it and pushing those who cannot deeper into food insecurity.
Time for a broader perspective
The emergence of COVID-19 has forced a broadening of perspective on systemic risks. The good news is that it has expanded understanding of these risks, and how to address them.
Hazards and shocks can emerge from outside and within the system. Exposure to them can be indirect, meaning that effects can be felt in places that are not directly affected by the hazard — in this case, COVID-19 — but end up being affected as a result of interconnectedness. Finally, the vulnerability of one system can also turn into a hazard or shock for other interdependent systems.
What, then, are the actions that can be taken to improve risk management, given that traditional approaches fall short in more complex settings?
One is to understand how things are connected. The cascading effects originating from COVID-19 made it possible to spot the interconnections that exist in many such systems and to assess whether a system is functioning as intended.
Another is to identify the trade-offs implicit in policy measures: several measures to combat COVID-19, such as school closures, stay-at-home orders or travel restrictions, had widespread effects.
This highlights the need to assess and evaluate possible trade-offs and cascading effects involved in introducing such measures, because they can have unexpected repercussions and can exacerbate existing societal vulnerabilities.
A third action is to focus on processes for systemic recovery while leaving no one behind. The interconnected nature of systems presents an opportunity for positive turning points, by creating positive effects. In the pandemic context, this was made real through the job creation that followed the provision of financial assistance from governments, charities and NGOs, or advances in digitalization following stay-at-home orders.
Today's interconnected world is an evolving system, and disastrous events are often the results of systemic failures. The report shows that It's time to develop a deeper understanding of systemic risks, how they trigger other hazards and shocks, often in unpredictable ways.
It also demonstrates that managing these risks needs to be properly embedded in how policymakers, planners, and other stakeholders approach risk management, with the aim of creating more resilient, equitable and prosperous communities and societies around the world.
Free Trade Pact Could Help Lift Up to 50 Million Africans from Extreme Poverty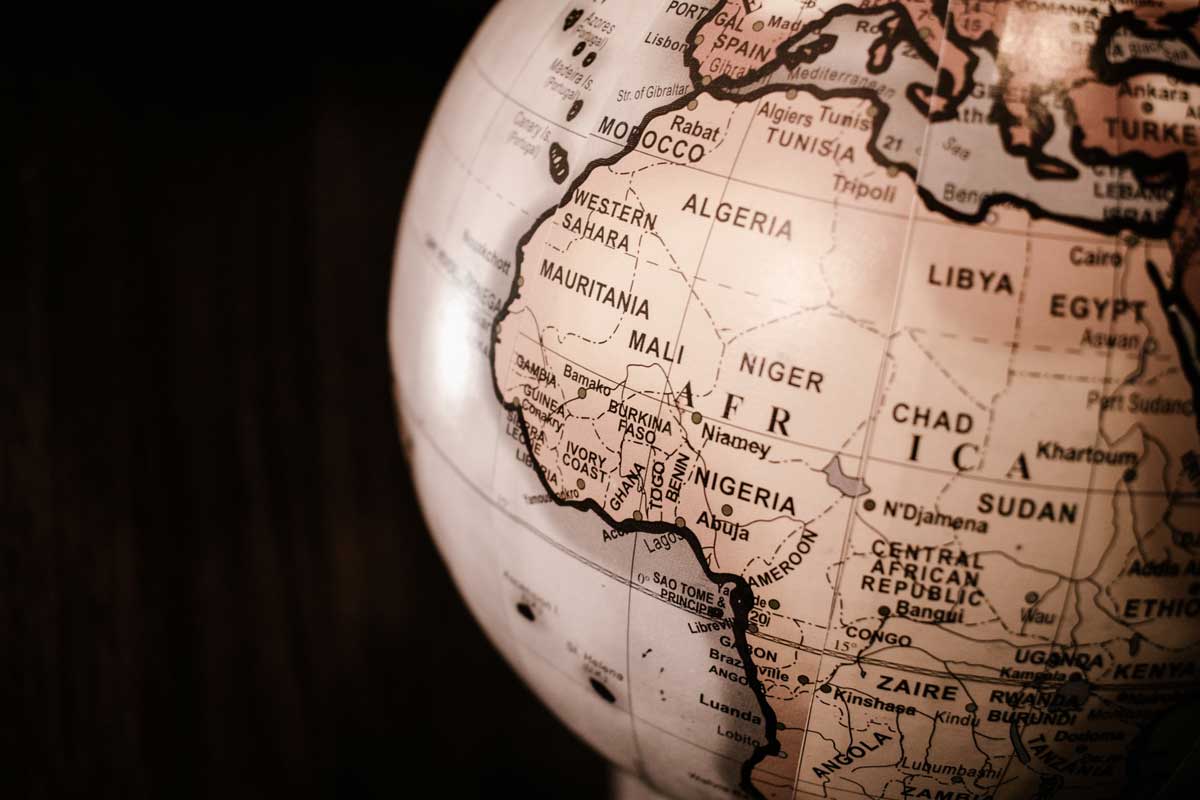 The African Continental Free Trade Area (AfCFTA) has the potential to bring significant economic and social gains for the region, leading to higher incomes, lower poverty, and faster economic growth, according to a new World Bank report done in partnership with the AfCFTA Secretariat.
If fully implemented to harmonize investment and competition rules, the trade pact could boost regional incomes by as much as 9 percent—to $571 billion. It could create almost 18 million more jobs, many of them higher-paying and better-quality jobs, with women workers seeing the biggest gains. By 2035, the resulting jobs and income growth could help up to 50 million people exit extreme poverty.
The implementation of the trade agreement would also lead to larger wage gains for women and skilled workers. Wages of female workers are expected to be 11.2 percent higher in 2035 as compared to the wage level without the agreement, outpacing 9.8 percent growth of male workers' wages.
The report, Making the Most of the African Continental Free Trade Area, extends the work done in 2020 (www.worldbank.org/afcfta2020report), when the World Bank initially assessed the economic potential of AfCFTA. As part of its first phase, which took effect in January 2021, the AfCFTA will gradually eliminate tariffs on 90 percent of goods and reduce barriers to trade in services. The new report, released today, examines the effects of the larger trade market on the continent's ability to attract investment – both from within Africa and outside—and the resulting economic impact.
"The AfCFTA comes at a critical time when regional cooperation is needed to navigate compounded risks and enhance the resilience of supply chains, to support green, resilient and inclusive growth in Africa," said Mari Pangestu, Managing Director for Development Policy and Partnerships, World Bank. "Countries must work together to make the AfCFTA a reality and reap its many benefits – including reducing barriers to trade and investment, enhancing competition, and ensuring markets function fairly and efficiently through clear and predictable rules."
The report discusses two scenarios to assess the benefits for a market of more than 1.3 billion people with a combined GDP of US$3.4 trillion.
The key findings indicate that the AfCFTA has the potential to encourage greater foreign direct investment (FDI) required for Africa to diversify into new industries, such as agribusiness, manufacturing, and services, and reduce the region's vulnerability to commodity boom-bust cycles. A deeper integration beyond trade and trade facilitation measures, that harmonizes policies on investment, competition, e-commerce, and intellectual property rights could boost market efficiency and competitiveness, reduce regulatory risks, and attract even more foreign direct investment. By 2035, this integration would increase incomes by 9 percent, or $571 billion, and create 18 million new jobs, with 2.5 percent of the continent's workers moving to new industries. This would expand the number of people leaving extreme poverty to 50 million.
The report finds that greater FDI could raise Africa's exports up to 32 percent by 2035, with intra-African exports growing by 109 percent, especially in the manufactured goods sectors. All countries in Africa will see their intra-African exports increase, that includes Tunisia (165%), Cameroon (144%), Ghana (132%), Tanzania (126%), and South Africa (61%).
As barriers to trade and investment are reduced, export sectors likely to grow the most are textiles and apparel; chemical, rubber and plastic products; and processed foods. Deeper integration would lower trade costs and boost capital inflows boosting exports from services sectors such as transport; communications and hospitality.
"Today Africa is one of the least integrated regions globally. African countries trade more with the outside world than with each other. The pact can help countries to simplify and harmonize trade and transit procedures, improve infrastructure, transport and logistics and spur the flows of goods, services, capital, and people that are so vital for development," said Wamkele Mene, Secretary-General of the AfCFTA Secretariat.
To unlock these potential gains in trade, investment, and jobs, countries must first successfully conclude the negotiations and the treaty's most ambitious goals must be carried out by each country. The report highlights several other areas countries could reform to amplify economic gains from trade.
Education Cannot Wait: 222 Million Crisis-Impacted Children in Urgent Need of Educational Support
The United Nations global fund for education in emergencies and protracted crises, Education Cannot Wait (ECW), released a shocking new report today that indicates the number of crisis-impacted school-aged children requiring educational support has grown from an estimated 75 million in 2016 to 222 million today.
Of the 222 million crisis-affected children and adolescents in need of urgent support, the study indicates that as many as 78.2 million are out of school, and close to 120 million are in school, but not achieving minimum proficiency in math or reading. In fact, just one in ten crisis-impacted children attending primary or secondary education are actually achieving these proficiency standards.
The analysis indicates that 84% of the out-of-school crisis-impacted children are living in areas with protracted crises. The vast majority of these are in countries specifically targeted through ECW's ground-breaking multi-year investments, including Afghanistan, Democratic Republic of the Congo, Ethiopia, Mali, Nigeria, Pakistan, Somalia, South Sudan, Sudan and Yemen. The war in Ukraine is pushing even more children out of school, with recent estimates indicating the conflict has impacted 5.7 million school-aged children.
These alarming new figures are released against the backdrop of a recent ECW study showing that the response to education in emergencies and protracted crises remains chronically underfunded, and that the funding gap appears to have gotten even worse since the COVID-19 pandemic.
To respond to this pressing global education crisis, ECW and strategic partners launched the #222MillionDreams resource mobilization campaign in Geneva today. The campaign calls on donors, the private sector, philanthropic foundations and high-net-worth individuals to urgently mobilize more resources to scale up ECW's investments, which are already delivering quality education to over 5 million children across more than 40 crisis-affected countries.
The campaign rallies together donors and other strategic partners in the lead up to the Education Cannot Wait High-Level Financing Conference ­- co-hosted by ECW and Switzerland, and co-convened by Germany, Niger, Norway, and South Sudan – taking place 16-17 February 2023 in Geneva.
"The financial resources to ensure that every child and young person can receive a quality education exist in the world. Now, we need to take responsible action for the 222 million children and youth in emergencies and protracted crisis. Governments, private sector and foundations can and must unlock these resources. Only then can we empower them to reach their potentials and realize their dreams," said Gordon Brown, the UN Special Envoy for Global Education and Chair of the ECW High-Level Steering Group.
"This is a global call to action: we speak of the 222 million dreams representing each of the 222 million children and adolescents sustaining the extreme hardship of emergencies and protracted crises. Their dreams are profoundly driven by their experience of wars and forced displacement. This is our moment to empower them to turn their dreams into reality. While the world struggles with the devastating impacts of armed conflicts, COVID-19 and climate change, 222 million children and adolescents live through these horrific experiences. They dream to become their potential rather than a victim. Do not let them down. It is our duty to empower them through an education and to make their dreams come true," said Yasmine Sherif, Director of Education Cannot Wait.
"In times of crisis, children experience uncertainty with regard to their future and are faced with a total disruption of their routines. Going to school provides children with protection, a sense of normalcy and hope and is a means to provide longer-term perspectives. We know that after school disruption and closures, many children will not continue their education. Switzerland is committed to contribute to reducing the risk of lost generations through its support to education in emergencies. We are thus partnering with Education Cannot Wait and look forward to co-hosting the High-Level Financing Conference in Geneva," said Patricia Danzi, Director General of the Swiss Agency for Development and Cooperation.
Global leaders have committed to "ensuring inclusive and equitable quality education and promoting lifelong learning opportunities for all" through the 2030 Agenda for Sustainable Development (SDG4). The new estimates indicate that COVID-19 and other factors have derailed two decades of education gains. According to UN reports, basic school infrastructure is lacking in many Least Developed Countries. Only 54% of schools have access to safe drinking water, 33% have reliable electricity and 40% have handwashing facilities.
United Nations Secretary-General António Guterres is convening the "Transforming Education Summit" in September 2022. The Summit seeks to "mobilize political ambition, action, solutions and solidarity to transform education: to take stock of efforts to recover pandemic-related learning losses; to reimagine education systems for the world of today and tomorrow; and to revitalize national and global efforts to achieve SDG4."
On the heels of the Summit, the Education Cannot Wait High-Level Financing Conference is the opportunity for leaders to turn commitments into action, by making substantive funding contributions to ECW that will help turn dreams into reality for the children left furthest behind in crises.
Read UN Secretary-General António Guterres Statement.
#222Million Dreams
The #222MillionDreams campaign encourages people everywhere to call on world leaders and world-leading businesses to address the concerning rise in the number of crisis-impacted children requiring educational support. Join the campaign by making a $222 individual donation to Education Cannot Wait, and by sharing your support on social media with videos, posts and calls to action to support #222MillionDreams.