'Make or break moment' for forests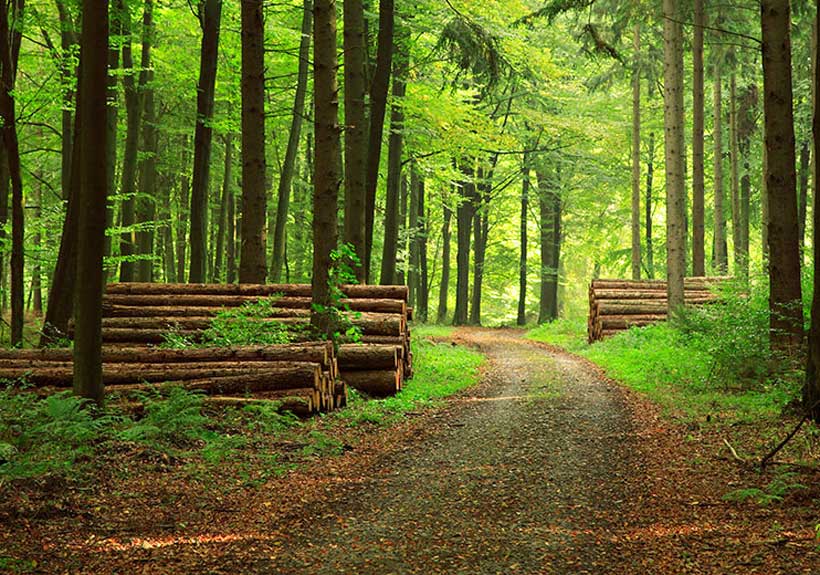 Forests are at the core of our efforts to restore our relationship with the natural world, the deputy UN chief said on Monday at the UN Forum on Forests.
Deputy Secretary-General Amina Mohammed said we were at a "make or break moment", adding that woodlands provide vital functions, including as guardians of fresh water sources and biodiversity protection.
"Investing in forests is key to climate resilience and sustainable and resilient recovery", she underscored, stressing that it is critical for all hands to be on deck now in support of forests worldwide.
Moreover, failure to protect forests would have a major, negative impact on damaging and rising carbon emissions.
The deputy UN chief said that forests must be adequately financed, including through alleviating debt burdens for those States which are expected to do more for woodland protection and sustainable agriculture overall.
'Wide-ranging global crises'
Pointing out that the world is facing "wide-ranging global crises" that are "intrinsically linked" to the health and sustainability of our environment, General Assembly President Volkan Bozkir called the discussion "particularly timely".
"Clearly our world is telling us that there is a problem in our relationship with nature", he said, noting the impact of COVID-19, a zoonotic disease that highlights the risks associated with human encroachment; species extinction rates, which range from 100 to 1,000 times above the baseline rate; and rising global warming, with 2016 and 2020 tied as the warmest years on record.
"Unfortunately, as a society, we tend to focus on the symptoms and not the underlying conditions, and we have ignored the Earth's messages for far too long", said the Assembly president. "Hopefully, we can help change that".
Building political momentum
The UN official drew attention to a high-level dialogue on 20 May that will focus on pandemic recovery and highlight how to help tackle desertification, land degradation and drought.
It will encompass a "strong push around the need to use this momentous recovery effort to create jobs and shovel-ready projects that support land restoration, regenerative agriculture, renewable energy and energy efficiency, as well as investments in sustainable land management", said Mr. Bozkir.
He hoped that the discussion would also help support the UN Convention to Combat Desertification, degradation neutrality targets and national drought plans – in line with the Sendai Framework on Disaster Risk Reduction, the Nationally Determined Contributions of countries' commitments to increasing climate actions through the 2015 Paris Agreement, and future commitments under the post-2020 Global Biodiversity Framework.
The Assembly president noted that 2021 will be "a milestone year for the three Rio Conventions on Desertification, Biodiversity and Climate Change", adding that these important issues are linked and actions must be coordinated for maximum impact.
"As we move from the Decade to Fight Desertification into a new Decade of Ecosystem Restoration, let us take this opportunity to renew our commitment to creating a future that is more equitable, where all people benefit from living in harmony with nature", he said.
Moving forward
QU Dongyu, Director-General of the Food and Agriculture Organization (FAO), spoke about new research linking successful forest restoration with rolling back biodiversity loss and species extinction.
He maintained that well preserved habitats and healthy agriculture are key pathways forward and also underscored the importance of indigenous people in forest protection and preservation, calling their role "paramount".
"Investing in forests is investing in our future", he said. "We must strengthen our global efforts to protect and restore forests and support the livelihoods of forest-dependent communities. Only then can we realize our shared vision for a more just, equitable and sustainable world".
Global Forest Goals Report
The event also launched the Global Forest Goals Report 2021, which evaluates where the world stands in implementing the UN Strategic Plan for Forests 2030.
While the world had been making progress in key areas, such as increasing global forest area through afforestation and restoration, findings reveal that the worsening state of our natural environment is threatening these and other gains.
"Before the pandemic, many countries were working hard to reverse native forest loss and increase protected areas designated for biodiversity conservation", wrote Secretary-General António Guterres in the report's foreword.
"Some of those gains are now at risk with worrying trends of increased deforestation of primary tropical forests."
Deadly flooding, heatwaves in Europe, highlight urgency of climate action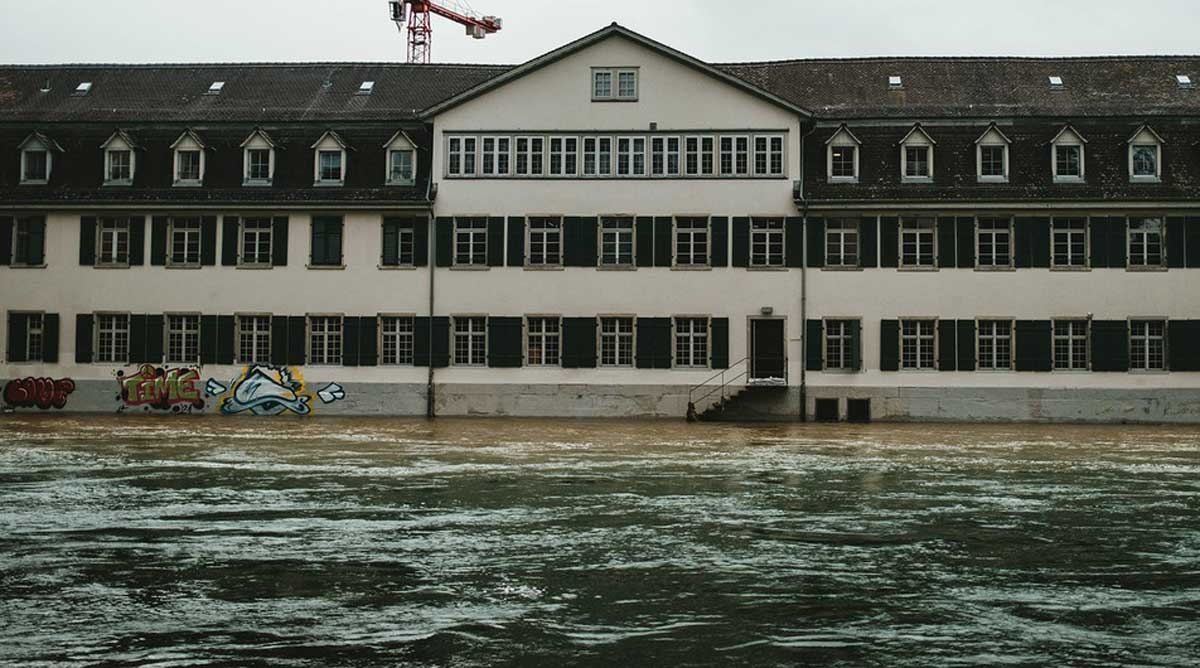 Heavy rainfall that has triggered deadly and catastrophic flooding in several western European countries, is just the latest indicator that all nations need to do more to hold back climate change-induced disasters, the World Meteorological Organization (WMO) said on Friday.
The agency said that countries including Belgium, Germany, Luxembourg and the Netherlands had received up to two months' rain in two days from 14 to 15 July, on ground that was "already near saturation".
Photos taken at the scene of some of the worst water surges and landslides show huge, gaping holes where earth and buildings had stood until mid-week, after media reports pointed to well over 100 confirmed fatalities in Germany and Belgium on Friday morning, with an unknown number still missing across vast areas.
"We've seen images of houses being…swept away, it's really, really devastating", said WMO spokesperson Clare Nullis adding that that the disaster had overwhelmed some of the prevention measures put in place by the affected developed countries.
In a statement issued by his Spokesperson, the UN Secretary-General António Guterres, said he was saddened by the loss of life and destruction of property. "He extends his condolences and solidarity to the families of the victims and to the Governments and people of the affected countries."
The UN chief said the UN stood ready to contribute to ongoing rescue and assistance efforts, if necessary.
"Europe on the whole is prepared, but you know, when you get extreme events, such as what we've seen – two months' worth of rainfall in two days – it's very, very difficult to cope," added Ms. Nullis, before describing scenes of "utter devastation" in Germany's southwestern Rhineland-Palatinate state, which is bordered by France, Belgium and Luxembourg.
Highlighting typical preparedness measures, the WMO official noted In Switzerland's national meteorological service, MeteoSwiss, had a smartphone application which regularly issued alerts about critical high-water levels.
The highest flood warning is in place at popular tourist and camping locations including lakes Biel, Thun and the Vierwaldstattersee, with alerts also in place for Lake Brienz, the Rhine near Basel, and Lake Zurich.
Dry and hot up north
In contrast to the wet conditions, parts of Scandinavia continue to endure scorching temperatures, while smoke plumes from Siberia have affected air quality across the international dateline in Alaska. Unprecedented heat in western north America has also triggered devastating wildfires in recent weeks.
Among the Scandinavian countries enduring a lasting heatwave, the southern Finnish town of Kouvola Anjala, has seen 27 consecutive days with temperatures above 25C. "This is Finland, you know, it's not Spain, it's not north Africa,", Ms. Nullis emphasised to journalists in Geneva.
"Certainly, when you see the images we've seen in Germany, Belgium and the Netherlands this week it's shocking, but under climate change scenarios, we are going to see more extreme events in particular extreme heat," the WMO official added.
Troubled waters
Concerns persist about rising sea temperatures in high northern latitudes, too, Ms. Nullis said, describing the Gulf of Finland in the Baltic Sea at a "record" high, "up to 26.6C on 14 July", making it the warmest recorded water temperature since records began some 20 years ago.
Echoing a call by UN Secretary-General António Guterres to all countries to do more to avoid a climate catastrophe linked to rising emissions and temperatures, Ms. Nullis urged action, ahead of this year's UN climate conference, known as COP26, in Glasgow, in November.
South Africa Invests in Biodiversity to Promote Rural Development and Conservation
South Africa is stepping up investment for its wildlife and biodiversity sectors thanks to a grant of $8.9 million from the Global Environment Facility (GEF). The Catalyzing Financing and Capacity for the Biodiversity Economy Around Protected Areas Project aims to enhance South Africa's stewardship of its rich biodiversity and expand the benefits of protected areas for local communities. It will also help address high unemployment and limited livelihoods options in and around protected areas as well as inequality in rural economies.
The project supports South Africa's efforts to foster the unrealized potential of its wildlife and biodiversity sectors as drivers for economic growth, including through expanding conservation areas and mitigating threats to protected areas and conservation objectives.
It puts into action South Africa's biodiversity economy node concept, which identifies certain areas within the country as containing both high-value biodiversity and opportunities for economic development. The project will target activities in three biodiversity economy nodes: (i) the Greater Addo to Amathole node in the Eastern Cape Province, (ii) the Greater Kruger-Limpopo node in Limpopo Province, and (iii) the Greater-iSimangaliso node in KwaZulu-Natal Province.
"The biodiversity economy is central to South Africa's tourism industry and building the resilience of communities to climate change. Empowering communities to invest in the biodiversity economy will create jobs, promote biodiversity stewardship and stimulate rural development in a climate-smart way," said Marie Françoise Marie Nelly, World Bank Country Director for South Africa, Botswana, Eswatini, Lesotho, and Namibia.
Project activities include providing training, mentorship, and capital to micro, small, and medium enterprises (MSMEs); expanding the area of land under protected status through South Africa's land stewardship program; and facilitating knowledge exchange to support expansion of the biodiversity economy across the country based on lessons learned from the three nodes.
The project is aligned with South Africa's National Development Plan 2030 and its National Biodiversity Strategy and Action Plan 2015-2025, both of which identify the wildlife economy as an important sector for job creation and economic growth. It also supports South Africa's climate change objectives and Nationally Determined Contribution to the Paris Climate Agreement. The project's focus on inclusive job creation and economic growth through the development of MSMEs, integrated value chains, and entrepreneurship is also fully aligned with a draft World Bank Group Country Partnership Framework for South Africa.
About the Global Environment Facility
The Global Environment Facility (GEF) was established 30 years ago on the eve of the Rio Earth Summit to tackle our planet's most pressing environmental problems. Since then, it has provided more than $21.5 billion in grants and mobilized an additional $117 billion in co-financing for more than 5,000 projects and programs. The GEF is the largest multilateral trust fund focused on enabling developing countries to invest in nature and supports the implementation of major international environmental conventions including on biodiversity, climate change, chemicals, and desertification. It brings together 184 member governments in addition to civil society, international organization, and private sector partners. Through its Small Grants Programme, the GEF has provided support to more than 25,000 civil society and community initiatives in 135 countries.
Time running out for countries on climate crisis front line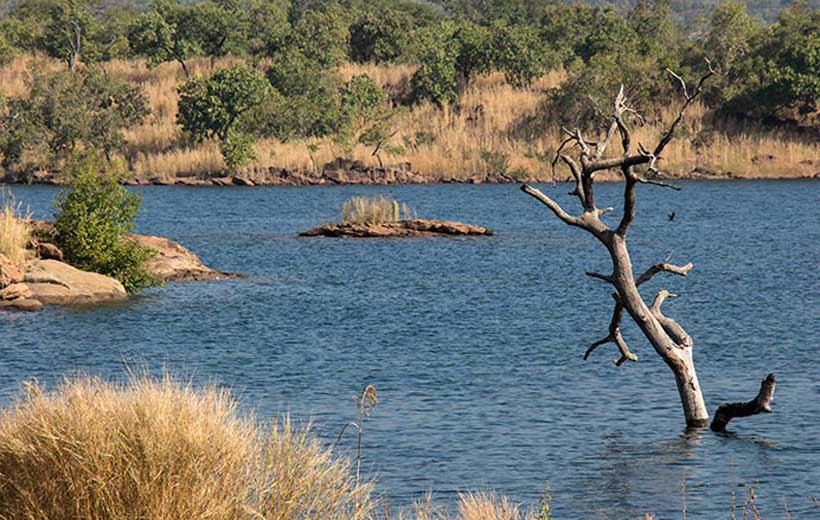 The world's running out of time to limit global temperature rise to below two degrees Celsius, a matter of life or death for climate vulnerable countries on the front line of the crisis, the UN Secretary General reiterated on Thursday.
Speaking to the first Climate Vulnerable Finance Summit of 48 nations systemically exposed to climate related disasters, António Guterres said they needed reassurance that financial and technical support will be forthcoming.
"To rebuild trust, developed countries must clarify now, how they will effectively deliver $100 billion dollars in climate finance annually to the developing world, as was promised over a decade ago", he said.
The UN chief said that to get the "world back on its feet", restore cooperation between governments and recover from the pandemic in a climate resilient way, the most vulnerable countries had to be properly supported.
Risk of calamity
Mr. Guterres asked for a clear plan to reach established climate finance goals by 2025, something he promised to emphasize to the G20 finance ministers at their upcoming meeting this week.
He added that the development finance institutions play a big role supporting countries in the short-term, and they will either facilitate low carbon, climate-resilient recovery, or it will entrench them in high carbon, business-as-usual, fossil fuel-intensive investments. "We cannot let this happen", he said.
The Secretary-General reminded that the climate impacts we are seeing today – currently at 1.2 degrees above pre-industrial levels – give the world a glimpse of what lies ahead: prolonged droughts, extreme and intensified weather events and 'horrific flooding'.
"Science has long warned that we need to limit temperature rise to 1.5 degrees. Beyond that, we risk calamity… Limiting global temperature rise is a matter of survival for climate vulnerable countries", he emphasized.
More adaptation
The UN chief highlighted that only 21% of the climate finance goes towards adaptation and resilience, and there should be a balanced allocation for both adaptation and mitigation.
Current adaptation costs for developing countries are $70 billion dollars a year, and this could rise to as much as $300 billion dollars a year by 2030, he warned.
"I am calling for 50 percent of climate finance globally from developed countries and multilateral development banks to be allocated to adaptation and resilience in developing countries. And we must make access to climate finance easier and faster".
Invest to save thousands of lives: WMO report
The UN chief also welcomed on Thursday a new report from the World Meteorological Organization (WMO) which reveals that an estimated 23,000 lives per year could be saved – with potential benefits of at least $162 billion per year – through improving weather forecasts, early warning systems, and climate information, known as hydromet.
In a video message to mark the publication of the first Hydromet Gap Report,, the Secretary-General said that these services were essential for building resilience in the face of climate change.
Mr. Guterres called once more for a breakthrough on adaptation and resilience in 2021, with significant increases in the volume and predictability of adaptation finance.
He noted that Small Island Developing States and Least Developed Countries where large gaps remain in basic weather data, would benefit the most.
"These affect the quality of forecasts everywhere, particularly in the critical weeks and days when anticipatory actions are most needed", he said.
According to WMO, investments in multi-hazard early warning systems create benefits worth at least ten times their costs and are vital to building resilience to extreme weather.
Currently, only 40 percent of countries have effective warning systems in place.