The Indo-Pacific is a dynamic concept that has come into the picture of great power politics. In the last two decades, an Indo-Pacific identity is increasingly becoming synonymous to a single maritime construct. Countries in the region are driven by geo-economic and geo-political interests with a constant presence of external payers. Due to its strategic relevance, China is pushing forwards its expansionist agenda by striking a historical chord and threatening interests of smaller states in the region. Vietnam has been one of the victims as well as the one to stand up against China's advances.
According to realist theory in international relations scholarship, a country can be categorized as a middle power depending upon a state's military strength, economic capabilities, and geostrategic position. Due to the power gap, diplomacy as a foreign policy tool is used often to participate in international politics and exert influence among regional players. Vietnam has taken charge of ASEAN Chairmanship three times since its entry and been part of significant regional building mechanisms to strengthen its commitment towards three pillars of ASEAN community. Its strategic location, growing economic and military strength makes Vietnam an important player in the region. This article makes a case for Vietnam as a rising middle power in the region that has the potential to play a prominent role in Indo-Pacific in the backdrop of its growing economy, interpersonal relations, leadership role in ASEAN and regional security order amidst escalating Chinese threat.
Leading the ASEAN Economy
In the aftermath of Doi Moi reforms, Vietnam focused on the development of a multi-sector economy. In 1989, it exported rice for the first time and today is the 4th largest rice exporter in the world. In the aftermath of Asian financial crisis in 1997-98, the country registered a strong 8.5% GDP growth rate. In 2008 it was removed from the world's least developed countries (LDCs) and since then has been registering a consistent growth rate above 5%.
The period between 2000-2019 has seen consistent 5.5% plus growth with 6.5-7% growth in the last five years. Among ASEAN states, Vietnam had the fourth highest annual average growth rate in the 21st century, above ASEAN's average 5.3%. In 2019, Vietnam had the second highest GDP growth rate i.e. 7% among the ten states closely following Cambodia's 7.1%.
The coronavirus pandemic has hit the world economy and shattered growth targets for the year 2020. According to recent estimates by Asian Development Bank for the year 2020, the growth projections remain at a negative 3.8% for Southeast Asia and it is preparing for an L-shaped recovery. Meanwhile, Vietnam is among the only three countries in the region to have a positive growth rate of 1.8% along with Myanmar and Brunei. In fact, Vietnam will be one of the few countries in developing economies of Asia to have a positive GDP growth rate amidst the ongoing crisis. Hanoi is targeting a growth rate of 6.5% this year.
International trade and investment has become a key factor in the region's economic integration. According to ASEAN Key Figures 2020, intra-ASEAN trade holds the largest share in total ASEAN trade at 22.5%. In 2019, Vietnam was the third largest exporter (17.3%) and importer (17%) in the region. Over the last decade, the country has become one of the manufacturing hubs in the region with its labour and industrial policies. Vietnam is ranked 3rd in shares of manufacturing products to total exports (%) by ASEAN Member States, growing from 46.8% in 2006 to 86.4% in 2019. It also holds the largest manufacturing shares in imports of goods in 2019 at 84%. In context of FDI inflow in 2019, Vietnam is the third largest recipient among ASEAN states amounting approx. US$16.12 billion.
Political Integration and ASEAN Leadership
Post 1995, Vietnam witnessed major landmarks in international integration. First, it signed an FTA with the US in 2001 and later associated with all 12 FTAs that Vietnamese exporters can take advantage of including ASEAN plus FTAs. Second, it joined the WTO in 2007 that enhanced the country's economic interests making it a significant player in the global economy. The pre and post 2007 share of exports of goods and services to GDP was 67% and 106% respectively. Third, it was elected as a non-permanent member in UNSC for the term 2008-09 and acted as the council's President during the term.
Vietnam has improved its bilateral ties with countries beyond ASEAN. In February 2020, Vietnam sealed the deal with Europe on the EU-Vietnam Free Trade Agreement (EUVFTA). The agreement is said to bring a significant impact on exporting firms, foreign investors, and consumers in Vietnam. It has strived forward to foster ties with Japan, India and Australia along with close ties with US, all four associated with the QUAD bloc. In 2018, it signed a new strategic partnership with Australia and with India the country shares a comprehensive strategic partnership. Both the countries have had joint naval exercises as well. With Japan they share strategic links in the last five years. It was the destination for Japanese PM Suga's maiden foreign visit as was the case with his predecessor Shinzo Abe. In the role of ASEAN chair, the country stands ready to be the effective bridge to connect the ASEAN with countries such as the Czech Republic, Bulgaria, and Albania.
One important aspect of Vietnam's political rise is its balancing act against China and the USA. Both have historical associations with Vietnam that brought ill-will to the country and both are the two most important international partners in present times. The US is Vietnam's largest export market with a share of 23% followed by China at 15.6%. In terms of imports, Vietnam is heavily dependent on China with a share of 29% whereas the US is far below the list with a mere 5.6%. By numbers, China remains the largest trading partner with an annual trade of US$116 billion between the two countries in 2019 followed by the US at US$75.3 billion. While Vietnam maintains a trade surplus with US, there exists a trade deficit with China.
In the on-going tussle in world politics between existing superpower USA and a rising revisionist power China, ASEAN states have had a varied response. Cambodia and Laos are close allies of China while Singapore and Indonesia maintain proximity to the US. The diametrically opposite stance has invited trouble in the ASEAN bloc as Singapore and Cambodia recently exchanged a round of accusations against each other. Vietnam has adopted a different approach and is upholding the principle of ASEAN neutrality. Many IR scholars argue that Vietnam is exercising hedging against China with USA, a practice of mixing both cooperation and distance. Goh defines Vietnam's hedging strategy as a form of "triangular politics" between Vietnam, China and the United States.
Vietnam's political integration is incomplete without mentioning the role it plays in ASEAN.
ASEAN is home to about 650 million people, with a gross domestic product (GDP) of more than US$3.2 trillion and trade value exceeding $2.8 trillion. Vietnam has the third largest population, fourth largest area among ASEAN countries and an important geographic and economic position in Southeast Asia. Prior to joining ASEAN, Vietnam had a rather negative perception of the group in the late 1970's for its indifference towards individual member states political structures and independent foreign policies. Vietnam's entry into the ASEAN had two direct implications. First, it became the first country from the Indochina region to be a member of ASEAN and paved the way for Laos, Cambodia and Myanmar taking the organization to its present strength of ten. Second, ASEAN became the de facto player to uphold peace and stability in a region that has had a bloody Cold War history.
In 1998, Vietnam hosted the 6th ASEAN summit for the first time in the backdrop of Asian financial crisis that had devastated Southeast Asian economies. Under Vietnam's chairmanship, the Hanoi Action Plan was adopted to enforce ASEAN Vision 2020. In 2010, Vietnam became the Chair for the second time of the 16th Summit. The year was difficult in particular due to aftershocks of 2008-09 global financial crises. It played a pivotal role in the roadmap for building the ASEAN Community 2015. Vietnam is credited with drawing consensus on entry of the US and Russia in the East Asia Summit, expanding the ASEAN plus Three (APT) institution into ASEAN + 8. The first ASEAN Defense Ministers Meeting Plus (ADMM+) was inaugurated under Hanoi's chairmanship strengthening defence and security cooperation between ASEAN and its eight dialogue partners. It was also the year when ASEAN Commission on the Promotion and Protection of the Rights of Women and Children (ACWC). It was an important step towards "development of policies, programmes, and innovative strategies to promote and protect the rights of women and children to complement the building of the ASEAN Community". It was also involved in building the ASEAN Community Vision 2025.
2020 marked an important milestone when Vietnam assumed the rotating Chair of ASEAN for the third time. July 28th marked Vietnam's 25 years of ASEAN membership. On the occasion Ambassador Tran Duc Binh, Head of Vietnam's delegation to ASEAN said, "Vietnam is one of the countries recording highest results in implementing the master plan on building the ASEAN Community. Vietnam has worked to strengthen unity and solidarity in ASEAN and elevate ASEAN's central role in maintaining regional cooperation, peace, and stability."
2020 has been an extraordinary year for countries around the world. In the wake of the pandemic, Vietnam has played a significant role in virtual diplomacy and formulated a COVID-19 ASEAN Response Fund, a Regional Reserve for Medical Supplies, a Standard Operating Procedure (SOP) on Public Health Emergencies, and a Post-COVID-19 Recovery Plan. At a domestic level, it is one of the very few countries to successfully curb the spread of the virus. Vietnam recorded its first COVID-19 death as late as 31st July 2020, and till now (April 2021) has registered 2,833 cases and 35 deaths, one of the lowest in the world. The most notable achievement this year has been the signing of Regional Comprehensive Economic Partnership (RCEP), the 15-member free trade agreement making it the largest regional trading bloc in the world. Vietnam also holds the responsibility of non-permanent member of the UN Security Council for the 2020-2021 term elected by 192/193 votes. President and Party Secretary Nguyen Phu Trong said that the election is an "important recognition" of Vietnam's roles and contributions to global and regional affairs, showing its increased position and credibility.
In the Asia Power Index 2020 conducted by Lowy Institute, Vietnam ranks 12th out of 26 countries of Asia-Pacific and 5th among ASEAN countries. While Singapore, Malaysia, Thailand and Indonesia stand ahead in the power index, all of them have observed a negative trend and lost out points except Thailand that remained unchanged as compared to last edition. Vietnam is the only country among ASEAN states to observe a positive trend and gained 1.3 points since last year. One of the indicators is Diplomatic influence that measures the 'extent and standing of a state's or territories foreign relations' and Vietnam has gained the maximum points (+6) out of all countries. Its performance in other indicators is mentioned below.
Vietnam also holds a positive score in the power gap category that indicates that the country exerts more influence in the region than expected given its available resources.
Table 1: Vietnam's Performance in Asia Power Index 2020
| | |
| --- | --- |
| Defence Networks | +5.4 |
| Economic Capability | +1.9 |
| Cultural Influence | +0.4 |
| Future Resources | +0.3 |
| Resilience | -0.2 |
| Military Capability | -0.4 |
| Economic Relationships | -1.2 |
Source: Asia Power Index 2020
On the Security Front
Vietnam's policy with respect to security in the region assesses the global situation which has been rapidly evolving into a multipolar order. South China Sea or what is called East Sea in Vietnam has been a long-standing issue in maritime security and the larger Indo-Pacific space. The dispute goes back to China's claim to the entire South China Sea on the basis of its historic nine-dash line that predates the emergence of post-colonial sovereign states of Asia. The claims evolved into aggressive actions by the Chinese through buildup of artificial islands and growing military infrastructure that threatens the sovereignty of littoral states. Due to the geo-economic importance of the sea, China has begun to endanger commercial operations of smaller states in their respective economic zones mainly Vietnam, Malaysia, Philippines, Taiwan and Brunei, reaching as far as Indonesia's Natuna Sea. Large hydrocarbon reserves have been found in regions like Vanguard Bank and The Ca Voi Xanh (Blue Whale) gas field that lie just 50 miles off Vietnamese coast. Vietnamese fishing industry is also threatened due to Chinese coast guard presence that has previously unilaterally banned fishing activity in the region. In 2014, a Vietnamese fishing vessel 90152 was sunk by Chinese maritime surveillance vessel that sparked national outrage in the country and led to anti-China riots. In April this year, a Chinese survey ship Haiyang Dishi 8 encroached Vietnam's resource-rich territorial waters near Paracel Islands, called Hoang Sa in Vietnam.
Vietnam has grown militarily, its defense spending increasing from 2.23 percent of GDP in 2010 to 2.36 percent in 2018and engaged with countries including Russia, USA, India, Australia and Japan strategically. On both the national level as well as the regional level, it has reiterated the commitment towards 1982 United Nations Convention on the Law of the Sea (UNCLOS) for any territorial rights claimed by any country in South China Sea. Vietnam helped build the Declaration on the Conduct of Parties in the East Sea in 2002 and negotiations are on between ASEAN and China over an upgraded Code of Conduct for the South China Sea. Cooperation with external players mainly the US for security reasons is one approach taken by the country. Vietnam's Foreign Minister Pham Binh Minh said during ASEAN-US virtual summit, "We welcome the U.S.'s constructive and responsive contributions to Asean's efforts to maintain the peace, stability and developments in the South China Sea."On November 25, 2019, Vietnam released a new Defense White Paper, reiterating the "Three No's" defense policy – no alliances, no foreign bases and no aligning with a second country against a third. However, its participation within the 'QUAD Plus' framework that is an extension of QUAD along with with New Zealand, Vietnam and South Korea is seen by some as an alliance against rising China. Vietnam's strategic position for the QUAD and reiteration of free and open, rules-based order in the Indo-Pacific is the current approach to set a status quo in the South China Sea for its resource interests. The 2018 inauguration of Paracel Islands Museum in Da Nangand the indication to take the legal route through legal arbitration, similar to the case won by Philippines in 2016 is how Vietnam is standing up for bullying behaviour against smaller states in the region.
Conclusion
In Vietnamese there is an old saying: 'A single tree cannot make a forest'. Since the 21st century, Vietnam's economic and political rise has been complementary to the rise of ASEAN. Foreign direct investment (FDI) and exports played an increasingly important role in Vietnam's economic success while significant political presence in international politics is the world's acknowledgment of its leadership role in the ASEAN and demonstration of its importance in the Indo-Pacific region.Lack of a united ASEAN front to the South China Sea issue remains one of the biggest challenges for the country. As a non-permanent member, Vietnam needs to work as a bridge between the ASEAN and UN. For a dynamic regional institution and the emerging maritime-geopolitical construct of Indo-Pacific, Vietnam needs to leverage its position and role to realize 'peace and stability of the region' in its truest sense.
Muslim piety in Southeast Asia mirrors increased religious traditionalism in the Middle East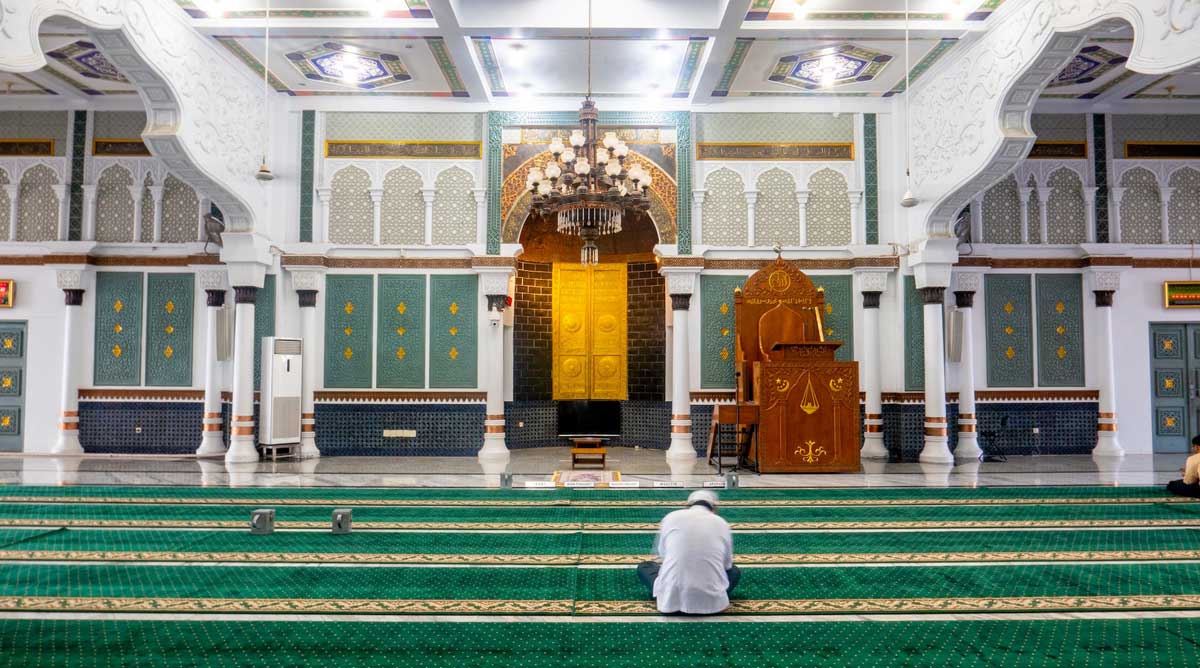 In a mirror image of recent polling in the Middle East, a just-published survey of Muslims in Southeast Asia suggests Islam's central role in people's daily lives and choices.
The survey was published days after former Indonesian minister of social affairs Habib Salim Segaf Al-Jufri was named secretary general of the Qatar-based International Union of Muslim Scholars (IUMS), founded by controversial Islamic scholar Yusuf al-Qaradawi, one of the world's foremost Muslim theologians associated with the Muslim Brotherhood. Mr. Al-Qaradawi died on Monday in Doha at the age of 96.
Intriguingly, Mr. Al-Jufri, a senior member of Indonesia's Brotherhood-affiliated Prosperous Justice Party (PKS), also represents the World Assembly of Muslim Youth (WAMY) in East and Southeast Asia, a Saudi government-funded organization initially established in the 1970s to promote Saudi religious ultra-conservatism globally. Since 2016, the group has been redirected to promote Crown Prince Mohammed Bin Salman as a reformer pushing the kingdom towards a more moderate and tolerant interpretation of Islam.
The publication also came as Nahdlatul Ulama, the world's largest Muslim civil society organisation in the world's most populous Muslim-majority country and democracy, forged an unlikely alliance with Saudi Arabia's Muslim World League.
Like WAMY, the League, once a prime vehicle globally propagating Wahhabism, has become Mr. Bin Salman's primary vehicle in his effort to garner religious soft power and propagate an autocratic version of Islam that is socially liberal, but that demands absolute obedience to the ruler.
Neither event will have influenced the responses of the 1,000 people covered in the survey of Southeast Asian Muslims. But the events put the poll into a context in which Muslim organisations, whether state-controlled or not, are pushing different concepts of a moderate interpretation of Islam and making political Islam's perceived legitimacy or illegitimacy one of their key drivers.
Mr. Bin Salman, who pushes social reform against the background of a history of promoting ultra-conservative dominance, may be more concerned about the growing importance of traditional Islam than governments in Southeast Asia, whose history and encounter with Islam are often influenced by local culture, tradition, and mysticism.
Even so, political and business leaders in Southeast Asia, home to 276.5 million Muslims who account for 40 per cent of the region's population, are likely to take note of the Southeast Asian survey as well as recent polling in the Middle East amid perceptions of greater religious conservatism in their countries that are not only aligned with trends in other parts of the Muslim world but also in major non-Muslim faith groups across the globe.
Malaysia and Indonesia, together with Saudi Arabia and the United Arab Emirates, emerged as the top four halal markets on this year's Global Islamic Economy Indicator compiled by US-based research and consultancy company DigiStandard.
The Indicator considers various sectors, including halal food, Islamic finance, Muslim-friendly travel, recreation, and media. Malaysia maintained its long-standing top position because of a 20 per cent jump in investment in Shariah-compliant funds and the success of its Islamic cartoons for children.
Ninety-one per cent of the respondents of the Southeast Asian survey conducted by two New York-based consultancies, Wunderman Thompson Intelligence and the Muslim Intel Lab established last year by YMLY&R, described a strong relationship with Allah as very important.
Lagging in importance was wealth, which was of significance to only 34 per cent of those surveyed, followed by 28 percent who cared about their passions and 12 percent to whom fame was a concern.
Eighty-four per cent of the respondents in Malaysia and Indonesia said they prayed five times daily. Thirty-three per cent described themselves as more observant than their parents, 45 per cent said they were just as observant as their parents, and 21 per cent stated that they were less observant.
Religion's increasing importance stroked with the polling in the Middle East where 41 per cent of 3,400 young Arabs in 17 Arab countries aged 18 to 24 said religion was the most important element of their identity, with nationality, family and/or tribe, Arab heritage, and gender lagging far behind. That is 7 per cent more than those surveyed a year earlier.
The Middle Eastern polls further showed that a majority disagreed with the notion that "we should listen to those among us who are trying to interpret Islam in a more moderate, tolerant, and modern way."
In many ways, the Southeast Asian survey was more granular because it focused on Muslim consumer behaviour.
The poll put into perspective a decision in March by the Indonesian ministry of religious affairs headed by a prominent Nahdlatul Ulama figure to deprive the once-powerful Indonesian Ulema (Islamic scholars) Council of its de facto monopoly on halal certification by opening the sector to competition.
Halal certificates are big business. The Halal Product Assistance Agency issues the certificates based on a fatwa issued by the Council to companies in food, fashion, education, pharmaceuticals, cosmetics, tourism, media, travel, medical, health, art, culture, and finance.
The overwhelming majority of respondents in the Southeast Asia survey, 91 per cent, said whether a product was halal was very important in their decision to purchase. At the same time, 83 percent identified halal with certification by an Islamic body.
Sixty-one percent factor halal into their banking and investment preferences. Seventy-seven percent said the availability of halal facilities was important in their choice of travel destinations. Eighty-five per cent wanted a metaverse that caters specifically to Muslims, and 53 percent used prayer and Qur'an apps.
All in all, comparing the polls suggests that religion plays an increased role in people's lives in the Muslim world beyond the Middle East.
In Southeast Asia, the survey underlines the importance of efforts by groups like Nahdlatul Ulama to promote a humanitarian interpretation of Islam that is tolerant, pluralistic, and respectful of human and minority rights.
In the Middle East, the surveys challenge autocratic leaders whose concept of moderate Islam is social reform needed to cater to youth aspirations, enable economic diversification, and provide religious legitimation of their absolute power as part of a strategy for regime survival.
As a result, Southeast Asia, rather than the Middle East, could emerge as the cradle of religious reform in the Muslim world.
Nahdlatul Ulama appears to believe it can achieve that if it convinces the likes of the Muslim World League that reform has to be genuine and holistic rather than self-serving. That's an if with a capital I in a strategy that is as risky as it is bold.
The so-called Indonesia-South Korea Special Strategic Partnership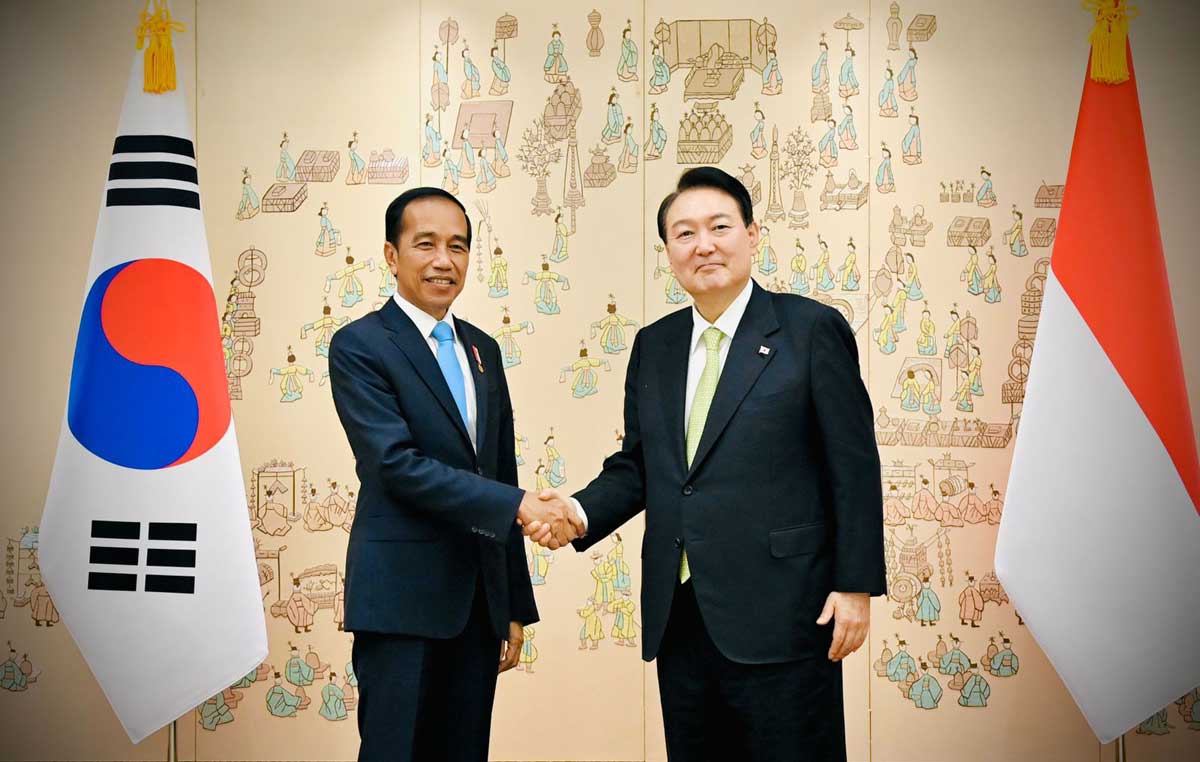 In several attempts, people can find out there are repetition phrases that informally appeared from 5 years ago until now related to South Korea-Indonesia relations, it is the label "special strategic partnership". Initially it happened during South Korea's former president, Moon Jae-in, official trip to Indonesia in 2017. Cited from Indonesia's Foreign Ministry Press Briefing in Jakarta Globe site, the visit means to upgrade the bilateral relations level from strategic partnership into special strategic partnership, especially to accelerate industrialization in Indonesia.
The labels seem relevant as both governments agreed to continuing the discussion related to Indonesia-South Korea Comprehensive Economic Partnership Agreement (IK-CEPA) in 2018 that had been postponed in 2014 due to the shifting government. The agreement is likely to eliminate 95,54% post tariffs on the Korea side, while Indonesia does 92,06% post tariffs. Indonesia would get bigger market access in several sectors such as fisheries, agriculture, and other national industrial products, while South Korea is more accessible in several service sectors such as online game, construction, and healthcare service.
The agreement is barely ratified by Indonesia's parliament at the end of August 2022 and the Parliament is also warning the executive branch to pay attention to keep the national interest & to be aware of the competitiveness in liberal market post-agreement since many countries are facing the post-pandemic recovery complex recently.
Besides the mentioned agreement, Indonesia and South Korea have several finished and ongoing strategic projects. Start with an ongoing joint-program on Boramae jet fighters in which Indonesia shares 20% and South Korea holds the rest of production cost. The program aims to reach mass production in 2027 and could have a competitive feature to US-made F-15, but likely less than the F-35 model. Besides that, South Korea is also involved in an Indonesia-owned submarine project for the 209/1400 type which is named KRI – Nagapasa 403 and KRI – Ardadedali 404, both respectively arrived in Indonesia in 2017 and 2018.
If the means of upgrading the relationship level to be a special one by holding the IK-CEPA, Boramae project, and other projects related to strategic necessity of the countries, then it seems Indonesia really has been treated as South Korea's "Special Strategic Partner". The mentioned projects aren't covering all the government-to-government or business-to-business projects that can be classified to assert the upgraded relationship level such as Hyundai-LG investment on electric vehicle ecosystem in Karawang, West Java.
Is Indonesia the only one "Special Partner"?
To answer the question's sub-headline, we may look back at the trade balance between South Korea and its several bilateral partners in southeast Asia, including Singapore, Vietnam, and Indonesia, for around 5 years. South Korea & Singapore had established the free trade agreement then put into force in 2006. The Korea's import trade value from Singapore in 2006 is around $5,886,680,000 then in 2007 was risen around 16,5%, but 2017-2021 reports Singapore's deficit trade with South Korea around $3,457,218,000 with Korea's major deficit from importing parts of nuclear machinery & mechanical appliances.
Meanwhile, South Korea & Vietnam had signed similar agreements and were activated in 2015. Vietnam's export values to Korea moderately rose from $9,804,831,000 in 2016 to $12,495,154,000 in 2017. However, as the same interval trade reports as Singapore, Vietnam is also facing deficit trade around $32,762,826,000. Meanwhile, South Korea itself faces big deficits in several of Vietnam's competitive commodities such as articles of apparels & clothing, furniture, and fisheries commodities.
Now, let's take a look at South Korea-Indonesia trade activity. As Indonesia just barely ratified the IK-CEPA in August 2022, it's hard to set the significance of the IK-CEPA effect on both countries' trade. However, Indonesia-South Korea trade performance benefited Indonesia for the interval 2017-2021 with Korea Custom Service noting the surplus for Indonesia is equivalent to $8,121,555,000. South Korea's major deficits come from Indonesia's prominent commodities such as mineral fuels & oils and other metal & mining products that are heavily demanded by Korea's domestic industry.
Worth noting that even though the 3 mentioned countries may have their own bilateral economic agreement with South Korea, the countries are members of ASEAN and ASEAN itself has particular economic agreement under ASEAN-South Korea Free Trade Agreement (AK-FTA) which also benefited the 3 countries. In conclusion, the countries have so much leverage during trade with South Korea under several agreements.
Indonesia is relatively one of key partners for South Korea since both countries share a significant number of demands in particular industry commodities. However, South Korea's trade volume with Indonesia isn't as big as with Vietnam which shares 4.4% of Korea's imports and 9.04% of Korea's exports in 2020. Indonesia only shares 1.62% of Korea's imports and 1.23% of Korea's exports as OEC displayed. In conclusion, Indonesia moderately played a significant role for South Korea and recently both countries really upgraded their ties by holding many mutual projects, but we can't be blind that Vietnam was way forward in captivating South Korea's market as it reflected by the bilateral trade volume and one of the earlier Asian countries to established a bilateral trade agreement with South Korea.
Regardless of the "Special Strategic Partnership" label, Indonesia should seize the moment once the IK-CEPA applied in both countries by pushing diverse products to be exported, not merely relying on mineral & mining commodities. The government and Indonesia's corporation must swiftly be aware of the Korean domestic market demands and its opportunities to make sure the IK-CEPA wouldn't become boomerang which will hurt Indonesia's domestic market since the market becomes more liberal & South Korea has a relative competitive advantage above Indonesia and its product highly demanded by huge number of Indonesians. The government can support the micro, small, and medium enterprises (MSMEs) to grasp the moment to export their product not only by providing them credit assistance but also information & legality aspects to fulfilled the necessity of exporters which somehow people aren't aware of and facing complexity administration.
U.S. Incentives for Maintaining a Presence in South East Asia, and the Nature of that Presence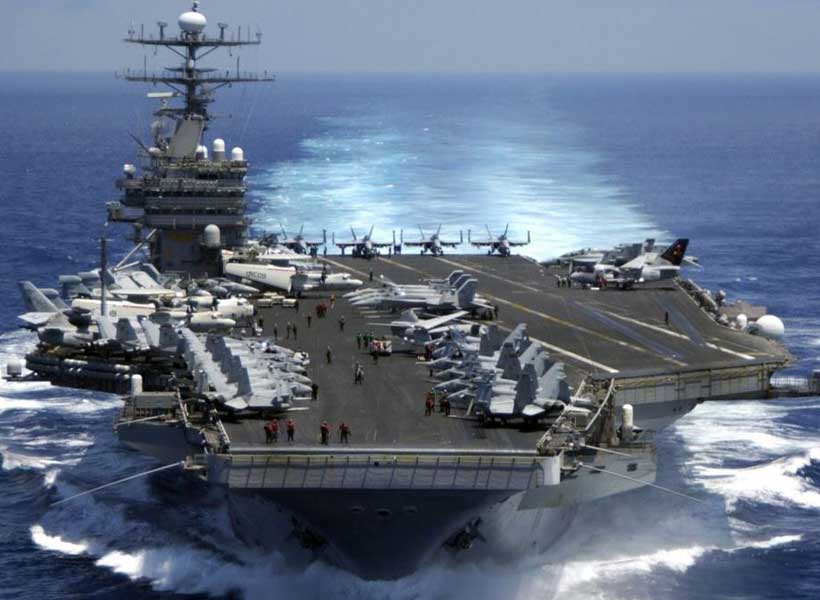 Authors: Aqeel Ahmad Gichki & Adeel Ahmed*
The US is the most prominent extra-regional actor in the Southeast Asian area. Because of its strategic position and developing economy, the region is a center of attraction all over the world. As a result, the US has significant security and economic interests in maintaining its presence in the region. Furthermore, being the sole hegemonic power, the US has several hurdles to overcome in maintaining its hegemonic status. The threat that used to come from the USSR or Russia has now switched to China, and the ASEAN nations, as its neighbors, have inevitably turned into a hot tub between the two great powers' competition. China has a tremendous motivation to preserve its dominance in the region and keep it free of any other player's influence.
Due to the geostrategic importance of the location, China desires a strong presence in both the political and economic affairs of the region's countries, since any instability or influence from an extra-regional actor in the region has a direct impact on China's security and economy. For example, the Strait of Malacca, which is one of the world's busiest maritime lanes, is a critical area of interest for both China and the US. Governing the strait or having influence over the internal affairs of Indonesia, Malaysia, and Singapore, which are adjacent to this chokepoint, will allow the specific player to exert possible control over a major portion of the world's marine traffic.
The most compelling reason for the US to remain in the region is to contain China, as seen by its recent efforts in the region. The US considers China to be an existential danger, and American-based academics such as John Joseph Mearsheimer has already proclaimed "rising China" to be a menace to both the US and the whole region. To retain its influence in the area, the US withdrew all of its soldiers from Afghanistan and moved its emphasis to Southeast Asia. The founding of QUAD and AUKUS to confront China were bold and decisive measures.
Moreover, an assertive and hegemonic China may endanger freedom of passage in the South China Sea to pressure the US, Japan, or ASEAN states into supporting Chinese political demands. When confronted with this threat, the US may seek backing from individual ASEAN governments to carry out a sea-lane defense, or one of the ASEAN states may request U.S. assistance. While US naval troops would be the primary responders in such a scenario.
The US is attempting to preserve its presence in the region by forming regional security alliances and maintaining excellent ties with its allies, most notably Japan, which is an economic superpower with significant influence in the Asia-Pacific region due to its geostrategic location. In any emergency in the Asia-Pacific, most notably in the case of the Taiwan conflict, Japan will be beneficial to the USA by providing her with airbases.
In addition, Southeast Asian countries rely significantly on the US for defense weaponry because of China's assertive posture in the South China Sea, which includes territorial claims and the construction of artificial islands. The US has developed significant military bases in Japan and maintains a significant military presence in Indonesia. Most significantly, securing the Malacca Strait by establishing military bases in strategic locations such as Indonesia and Singapore will force China to reconsider adopting coercive action in the region.
North Korea's troubles provide another impetus for the US to retain its presence in the region. North Korea's most serious concern is its ambition to acquire transportable nuclear weapons, which would endanger US interests throughout East Asia, perhaps pose an existential threat to Japan, and create a massive proliferation problem.
As Southeast Asia's ten nations move clearly but unevenly into the global economy and in accordance with the information and technology needs of the twenty-first century, the US has a unique opportunity to assist influence the growth of this region and the lives of its people. The 10 nations there is home to about 525 million people and gross national output of more than $700 billion. They are the fifth-largest trading partner of the US. There is also the unchangeable truth of the region's strategic geography: it stands astride some of the world's most important sea-lanes, notably the Malacca Strait, through which roughly half of the world's trade flows. This includes Persian Gulf oil, which powers the economies of Japan and Korea in Northeast Asia. Equally, if the US withdraws from or misreads the area, it risks causing harm to emerging democracies around the region that rely on US assistance. Consequently, the US has strong incentives to sustain its presence in Southeast Asia.
To conclude, Asia Pacific has historically been significant for the US, strategically, politically, and in terms of economic relations with the ASEAN nations. The US considered the broader Asia Pacific region as its area of influence and maintained security alliances, as a hegemon, for regional stability. Bilateral security alliances and multilateral strategic dialogues are prominent in the depiction of active US presence in the region. Moreover, US military/Naval bases in Singapore and Indonesia demonstrate the US as regional police. The US diversified its presence in the region with economic dynamism and public diplomacy as soft power instruments. Protection and promotion of democratic norms in the region and offering economic opportunities to emerging regional economies remained instrumental in US's regional policy. To contain an emerging China, the subsequent US administrations indicated a commitment to a comprehensive grand strategy for the Asia Pacific with diversified tools to ensure an active US presence in the region. The US has expanded its alliances with other regional actors like India and Vietnam to prevent the expansion of resurgent China in the Indo-Pacific/Asia Pacific.
* Adeel Ahmed is a student of International Relations from Quaid-I-Azam University Islamabad.