The impact of ideology on a country: How Pakistan's ideology influences it?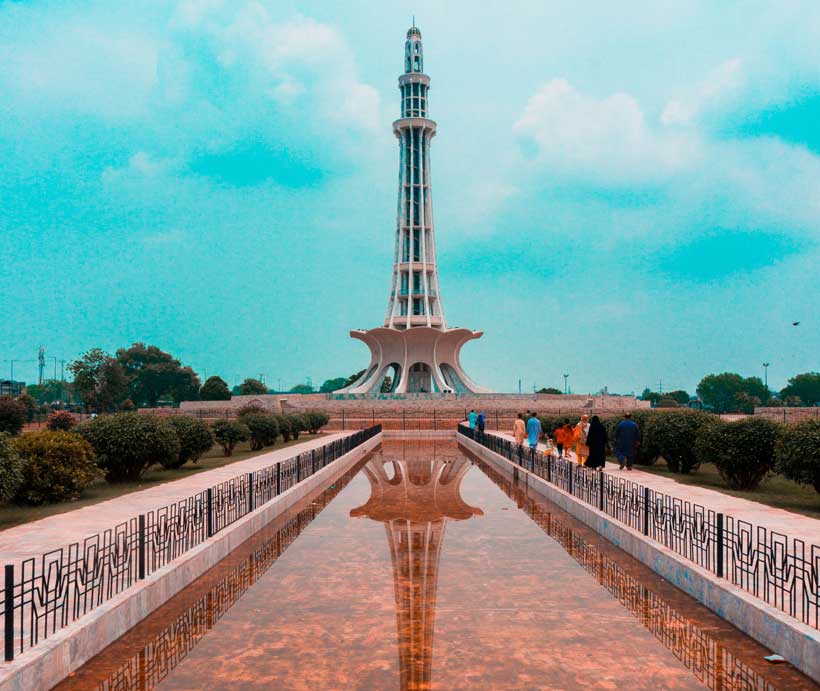 The writer is of the view that ideology of a country does exert a multi-faceted impact on a country. The cataclysmic rise of Tehrik Labbaik Pakistan bears out this fact. The deprived people, with wistful eyes, look toward the TLP as a ray of hope. Pakistan's predicament is that a handful of chiefs and chieftains created by the British raj still dominate its parliament. They have no penchant for undertaking land/capital reforms or undertake pro-poor legislation. To change the status quo a revolution is needed, that is nowhere in the offing.
Every country has an ideology, explicit or implicit. A country's institutions get adapted to its ideology whether it accelerates or retards economic growth. Though Pakistan has to conform to interest-based international economic system, it did take measures like redesign ting "interest", as "profit loss sharing", and introducing Modarba, Mosharika, etc.
Karl Marx abhorred "ideology" as a tool to perpetuate domination of the proletariat by the classes. The US ideology legalized "slavery" until anti-slavery laws were enacted. George C . Lodge and Ezra F. Vogel (eds.) discuss impact of ideology on nine countries (UK, USA, Japan, Germany, France, Taiwan, Korea, Brazil, and Mexico).
We are concerned with Pakistan. The way a politico-religious party, Tehrik Labbaik Pakistan, shook formal law-and-order apparatus of the country has stark lessons for impact t of ideology in Pakistan. A sit-in could paralyse a formal structure of government. It may have to give in to some demands willy- hilly. The legislature that makes laws for the country may become a pawn to the party that commands infinitesimal influence within the parliament but tremendous influence without.
What counts is not political power measure in terms of numerical strength in the parliament but the number of hooligans on the street. Our prevailing climate is well epitomized in Jean Bodin's dictum majesta est summa in civas ac subditoes legibusque salute potestas, that is 'highest power over citizens and subjects unrestrained by law'. Bodin explained power resides with whosoever has 'power to coerce'. It does not reside with electorate, parliament, judiciary or even constitution. In the past, our bureaucrats, judges, politicos, and even praetorian rulers fought tooth and nail to prove that le pouvoir belonged to them.
Significance of `Street Power'
Decades ago, ZA Bhutto was hanged. His supporters still remember call his hanging a judicial murder. He was hanged though his party enjoyed grassroot support. But it lacked nerve to bring millions on the streets. Similarly, three-time prime minister Mian Mohammad Nawaz Sharif could not attract . In stark contrast, It was not the law, but street power that got the doomed leader , Mujeebur Rehman acquitted. Roedad Khan, in his Pakistan: A Dream gone Sour writes `Agartala Conspiracy Case was withdrawn, not because the prosecution case against Mujeeb was weak, but because over a million people were out on the streets of Dhaka'. Roedad says, 'Bhutto was a doomed man, once it became clear that that he continued to remain popular with masses even after loss of office and that nothing could stop him from staging a comeback in the free fair and impartial elections which Zia had promised to the people of Pakistan'.
When leaders like Bhuttos and Sharifs become irreverent to masses, non-political or non-elected entities ascend in the asymmetry to make them irrelevant. According to Asghar Khan's We've Learnt Nothing from History: 'Bhutto …told me that he was sure that if I joined hands with him…We can then rule together'. The people are stupid and I know how to fool them. I will have the danda (stick) in my hand and no one will be able to remove us for twenty years". Bhuttos are hanged and Sharifs ousted or exiled Bhutto was a pseudo-democrat contemptuous of the vote. So, a million pseudo-supporters sat at home instead of coming on to the streets.
As such, it should not be surprising that a handful of TLP people could immobilize the government so easily.
No` leader', just sand dunes
Aware of the selfishness of the Indian people, the British created a class of chiefs (chieftains) to suit their need for loyalists, war fund raisers and recruiters in the post-Mutiny period and during the Second World War. Peek into the pre-partition gazetteers and you would know the lineage of today's' Tiwanas, Nawabs, Pirs, Syed Faqirs, Qizilbash, Kharrals, Gakhars, and their ilk. A gubernatorial gazetteer states, 'I have for many years felt convinced that the time had arrived for the Government to try to introduce some distinction for those who can show hereditary services before the Hon'ble Company's rule in India ceased. I have often said that I should be proud to wear a Copper Order, bearing merely the words 'Teesri pusht Sirkar Company ka Naukar'.
Some pirs (shrine holders) and mashaikh (religious scholars) even quoted verses from Holy Quran to justify allegiance to Englishman (amir, ruler), after loyalty to Allah and the Messenger (Peace be upon him)). They pointed out that Quran ordained that ihsan (favour) be returned with favour. The ihsan were British favours like titles (khan bahadur, sir, etc), office of honorary magistrate, assistant commissioner, etc. Gandhi astutely perceived that Indians themselves allowed themselves to be colonised for their own material interests. He lamented that Indians had become 'sly sycophants and willing servants of the Empire thereby proving to the world that they were morally unfit to serve the country.
Winnable candidates without street power
About 460 scions of the pre-partition chiefs along with industrial barons created in Ayub era are returned again and again to assemblies. Like sand dunes they keep changing their parties depending on direction of the wind, However, it is questionable whether they could amass people like the TLP can, on the streets. The TLP draws its support from urban centres and the martial belt Jhelum onward.
Lack of political participation alienates people
Demokratia (power of the people) could never equalise citizens. However, all democracies envisioned 'opportunities for political participation to larger proportions of the population', and across-the-board accountability. Democracy is a progressive effort to equalise citizens before law, rather than legalising mafias.
During Aristotelian age, the city states participated well in decision making. But, as population, grew they left participation job to their representative. American political dissident Noam Chomsky calls even American people 'a bewildered herd'. Michels' Iron Law of Oligarchies mentions an inherent flaw of present-day democracy. The Law states that all complex organisations, including `democracies', regardless of how democratic they are in the beginning, eventually develop into oligarchies.
Michels observed that since no sufficiently large and complex organisation can function purely as a direct democracy, power within an organisation will always get delegated to individuals within that group; elected or otherwise.
The American founding father James Maddison presented idea of a senate as a bulwark against vulgarities of Aristotelian unicameral legislature, a house of the common men (akin to House of Commons, a Lok Sabha or a National Assembly).
What a pity that demokratia (power of the people) never succeeded in equalising citizens in Pakistan. Most nominees, even those of the Naya Pakistan party, are filthy rich. Even our lower house has no place for paupers. Then who would do pro-poor legislation? Evolve a national healthcare and education system? Ensure basic facilities and justice at doorstep?
Media as the tertiary wing of the parliament is docile. Since creation of Pakistan, there has been little pro-poor representation. A political order and culture, dominated by feudal, industrial robber barons, tribal dynasties or their extended clans, and mullahs, fostered clienteles' politics. Taxes become regressive, throttling the poor, and sparing the rich (owners of plazas, car fleets, 'farm' houses, posh idyllic mansions including those at politicians, Clifton, Sea View, and elsewhere at home and abroad).
There is abhorrence to taxing the network of supporters. A tendency to rely on or blame Uncle Sam for the country's problems, leverage Pakistan's geographic location to attract foreign funds instead of tapping own resources, including its rich tax base. Creating divisions in society by popularising extremist versions of role of Islam, justifying persecution of minorities.
Privileges
According to the Uited nations' Development Programme 2020, the feudal aristocracy and industrial robber barons together enjoy privileges of whopping Rs. 1094 billion. The feudal enjoyed Rs. 370 billion while the business tycoons Rs. 724 billion. Being perched in the parliament, they remain the holy `untouchable'.
Obstacle to land/capital reforms
Pakistan's Constitution gives paramountcy to Islam. Islam is itelf the most progressive religion. But, the problem is that , unlike Iran, Pakistan has no supra-constitutional authority to overturn such Islamic legislation which proves to be practically against broader public interest (maslaha mursala). A case in point is Qazalbash Waqf v. Chief Land Commissioner, Punjab. Judgment in the case was pronounced on August 10, 1989 (made effective from March 23, 1990).
A 3-2 vote judgment of the Shariat Appellate Bench of the Supreme Court of Pakistan blocked land reforms in Pakistan. It uncannily strengthened feudal aristocracy. Pakistan can't do away with all jagirs as did India way back in 1948 because of the afore-quoted judgment. Mufti Muhammad Taqi Usmani writes in his lead judgment: " 1. … Everything in the world actually belongs to Allah and he has granted humans the right to utilize them within the limits of divine laws. … There are certain obligations on the person who uses the land. The right to property in Islam is absolute, and not even the state can interfere with this right. 2. Islam has imposed no quantitative limit (ceiling) on land or any other commodity that can be owned by a person. 3. If the state imposes a permanent limit on the amount of land which can be owned by its citizen, and legally prohibits them from acquiring any property beyond that prescribed limit, then such an imposition of limit is completely prohibited by the Shariah."
The two dissenting judges, Nasim Hassan Shah and Shafiur Rahman argued that a limit on land holdings was necessary to reform society and alleviate poverty.
Conclusion: Need for a "social movement"
In an interview with Al-Jazeera, the UNDP assistant secretary general, lamented that Pakistan's power structure is so deep rooted that only a "social movement", euphemism for revolution, could change the status quo.
The bulwark against reforms is the aforementioned judgment in Qizilbash Trust case. Could our parliament reopen the case to align it with its dream of a Medina welfare state? Medina state, like Singapore, owned all land. Are jagirs a divine or a British gift? How did the filthy rich, the feudal lords and the industrial robber barons come into being? If accumulated wealth in a few hands is rooted in wrongdoing, a considerable chunk of it should be mopped up. Peek into the pre-partition gazetteers and you would know the patri-lineage of many of today's Tiwanas, Nawabs, Pirs, Syed, Faqirs, Qizilbashs, Kharrals, Gakkhars, and their ilk. Taqi Usmani perhaps overlooked that a feudal aristocracy was created whose generations ruled post-independence governments. Read Zahid Hussain's article, `House of feudals', in the April 1985 issue of the defunct Herald. Is it anathema to look into the origin of land grants or wealth. It is eerie that the government could not stop Grand Mufti Taqi Usmani from supporting the TLP.
A Skeptic view of Intermediary Guidelines and Digital Media Ethics Code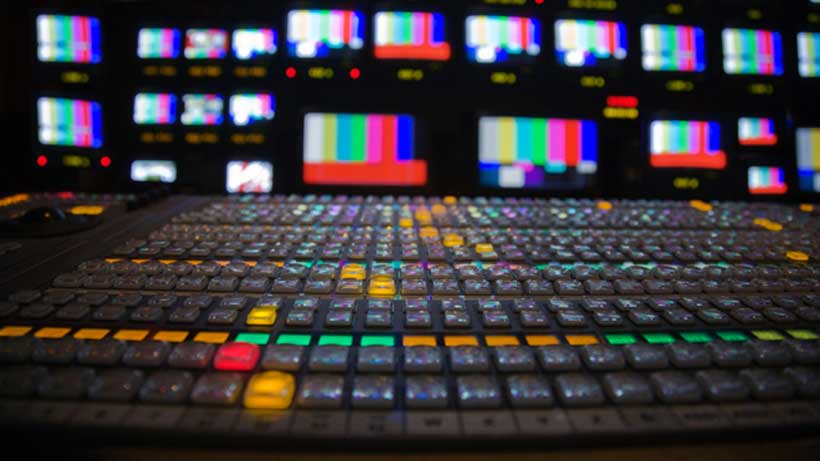 On 25, February 2021, the Information and Broadcast Minister of India released the Intermediary Guidelines and Digital Media Ethics Code. These rules are effective immediately. Such immediate implementation is necessary because of the raging misinformation campaigns, and unregulated social media content. These are exacerbating the fissures within the society. The new Media law aims to shut those information led discrepancies in society. These intermediary rules apply to all the internet curated content providers and intermediaries. The applicability of these rules is quite wide. If you decide to set up a website that provides information on current affairs, if you decide to design an application to exchange information, if you decide to start a blog which of course publishes only a curated content, then you should do your job following this law. But, if you start a personal blog, then this is not applicable. On the whole, it is a self-regulating framework provided to the online publishers and intermediaries by the government. However, there are certain concerns with this gazette that will be viewed in this article.
In the lieu of this self – regulating law, an examination of WhatsApp's encryption system would provide a more critical view on the new guidelines. WhatsApp claims that its platform provides an end to end encryption to protect the privacy of the user communications. In the intermediary guidelines, article 3 (1) (d) brushes away the end-end encryption of social media platforms. Firms like Facebook gained the trust (at least initially) because of the end to end encryption. With the government mandating these platforms to provide them with the source of the content, the intermediary platforms have to take a shot at the encryption. Else it is not possible to provide the information of the source.
However, an interesting and much-needed mechanism has been mandated by these new guidelines. The grievance redressal mechanism provided by section 3 (2) is a welcome move. All the intermediaries shall provide the same grievance redressal officer on their platform. Any complaint shall be acknowledged within 24 hours and shall be solved within 15 working days. There is also an oversight grievance redressal system as provided by the rule (13) of the intermediary guidelines. Under this rule, an unanswered complaint or an unsatisfied answer would have a chance to appeal to the higher authorities. This appeal would be sent to Level II of the self-regulating body to which the publisher is a member. Level II body is an inter-departmental committee. This committee is only an advisory committee and any action on the intermediary is a sole prerogative of the Ministry of Information Technology. Ironically, this procedure includes a long process with an unnecessary advisory committee. Further, India is a country where RTI filings are not properly addressed even though there is a proper redressal mechanism with an appellate authority. This grievance redressal mechanism might end up being functional only on paper. The government has provided 3 months to establish such a grievance redressal system on their platforms, and till now no intermediary has put up such a system.
These rules are no doubt necessary and more stringent laws may be required to keep the misinformation and propaganda in check. However, if the measures are to be made stringent, they would appear similar to that of Chinese laws. Already, Indian foreign policy is thought to resemble that of China. China and India both align their nationalistic fervor and historic glory in molding their foreign policy. This new social media law appears to make sure that India is not lagging behind China in strictly codifying the society. It uses vague terms like content should not be defamatory [3 (1) (b) (ii)], threatens unity, integrity, sovereignty, defense, of India [3 (1) (b) (vii)]. China in its constitution also uses similar vague terms to which many scholars pour in criticism. Within the Chinese constitution, Article 25 constitution provides publishers with a list of types of content that are strictly prohibited. They include 'incitement to secession', 'sabotage of national solidarity, 'disclosure of state secrets, 'promotion of obscenity, superstition or violence' and, 'harm to social morality and excellent cultural tradition of the nation'. Article 8 categorizes acts that are 'manufacturing ethnic conflict and incitement to secession' through 'fabrication or distortion of facts' or 'publication or spreading of words or speeches'. Such vague terms are opined to be a cause of self-censorship in China. If the language used by the Indian government and the Chinese government is similar, then self-censorship can also be thought to dawning in India.
The Rules could have been much better if technology is understood
Instead of blanketly asking the intermediaries to provide the information of the source, the government could have deliberated with the technical experts and arrange a software key to decode the encryption whenever the responsible authority asks for the data. In such a way, the privacy of the individual will also be protected and the platforms will comply with the regulations.
Another irritating development is the mention of informing the users about the legal agreements and the data policy of the digital platform. This is no new approach. It is in practice for many years and most of the users will not read a line of the agreements. When online services become a necessity of life, it becomes the prerogative of the government to make sure that the public is well aware of all the regulations and guidelines. Perhaps a better way is to introduce a course in all levels of education. Moreover, consent of a user to use google maps, email services, bank applications is not all consent. These have become necessities and if consent is not provided from an individual, these services are not provided. I reiterate here that necessary consent is not consent.
Conclusion
A short example would summarize the incapacities of India. Recently, the Competition Committee of India has intervened when WhatsApp updated its policy terms. WhatsApp tuned their policy to share the data with a third party via Facebook. This would give them an undue advantage on digital marketing which has become the ubiquitous business model. Strong laws on data portability would have avoided this ex-ante. To maintain a level playing field, CCI has to step in and yet there is no law. Even the new guidelines for the intermediaries do not have a basic framework (to say data legislation). Further, intermediaries are allowed to collect and store the data. Irony is that, this rule is enacted without the data protection law.
Devising and maintaining trust in the online content creators and users is becoming ever important. Apart from all the mentioned concerns and developments made by the Information Technology Rules, 2021, a central repository of citizens' data which is described in the India Stack document would be welcome progress. Though the government needs to have the access to digital data, mocking the privacy of citizens is not an answer. A more technical solution must be adopted where access to the digital data from the social media platforms would be gained by the government through a thorough technical process, independent of the human-led institutions. Further, the vague terms used in this gazette appear to be similar to that of the Chinese constitution. The path towards regulating social media should be carefully treaded so that it follows and respects democratic values.
Interplay of Power Politics in Afghanistan- A Tussle for Regional Solidarity and Security
Afghanistan has been a battle ground for the dissimilar ideologies corresponding to communists and capitalists for the past many years. They always face a robust antagonism in the aspect of local Afghans, jihadist Taliban's and the other terrorist groups like Al-Qaeda. But now the scenario of Afghanistan's conflict is the in different and potential phase. Opportunities for peace are more often expected in the future but disintegration remains enthusiastic. A liable and lucid usual's of U.S. actions may perhaps significantly intensify the gambles of a peaceful resolution to the unwinnable battle-ground for the America that has been taking place since last forty years. A hasty slant could accelerate the probabilities of a collapse and disruption of peaceful initiatives being taken in Afghanistan as well as getting worse of this long and tragic war with undesirable consequences for the regional solidarity and security. It may heighten huge threats to South Asian countries, the US its allies and, Afghanistan itself in the future if peace talks remain faltering.
After the drastic events of 9/11 engagements of great powers in Afghanistan seems likely more significant especially the United States of America and China's involvement in Afghanistan that has portrayed a competitive manifestation in the milieu of great powers politics in the south Asian region. Tailed in complexes of interdependence and neo-structural realism paradigms. Sino- US involvements in Afghanistan hold negative imprints like polarization as well as drawn regional implications for stability and security predominantly affecting the relations between India – Pakistan and, Afghanistan into deteriorated and fragile environs. Furthermore, Sino-US rivalry devours a poorly lit prognosis of the regional economic interconnections and cohesions. Which are essential in reestablishing the strength and solidity in Afghanistan and also in the entire south Asian countries. Considering the first tier states like the United States of America, Russia, and china and the second tier states like Pakistan, Iran, India, Saudi Arabia, Qatar, and the Arab Emirates having enormous significance in the development of peace negotiation and dialogues between the Taliban and America.
Nevertheless in the post 9/11, the China-US foreign policy tracks documented and noticed under the egis of neo-structuralist realism paradigms shifts. Global security has molded the delineations of US and china's amity on unwavering Afghanistan and theirs aim for regional security can be viewed under the complexes of interdependence. Both the nation-states have mutually mentored the capabilities and aptitudes for building diplomatic opportunities and evolving prospects in Kabul. On the other hand, it has alleged exhaustively, global power's interests' renders immense uncertain footprints for the South Asian security, an enlightening array of offense-defense balancing in Afghanistan. Although the US and China was successful in bringing the Mullah Brother to the negotiation table in Doha and succeeding round of Taliban-US talks. But the power competition among both the states has somehow ruined the opportunities for peace and security in the south Asian region unleashing the negatives for the bilateral relations among stakeholders. More decisively India's role as a spoiler in Afghan peace dialogues, playing politico-strategic games with Karzai government through investments in infrastructures and several other ventures in Afghanistan.
The United States of America's realist balancing on the land of hard-hitting populaces of Afghanistan devises from emerging South Asian states as a hub of global interconnectivity due to the importance of the immense development projects like belt Road initiative (BRI) and China-Pakistan Economic Corridor (CPEC). Which are threatening Washington's interests and influence over the South Asian nations, so their aims to hold on the china's geo-strategic underpinning reflects the divergence of strategic, political, and economic interests of America and China in arrears to the Offensive- defensive realist balancing between these super – powers in southwest Asia. Strategically the US presence in Afghanistan has peeved Beijing. US politically gaming with Pakistan and Afghanistan by showing a huge furthest back support to India's paly in Afghanistan generates a clash with Chinese intents of dominancy over south Asia. Moreover, in the economic interests of both the states have contended; including access to opium, natural gas, oil, and mineral resources in Afghanistan.
China emergence in dome of regional power have a lot more security apprehensions over the regional solidarity and security. How the internal and external dynamic swings owing to the politico- strategic influence of china in Afghanistan. China and Afghanistan both are the close neighbors sharing the short border of 76kilometers from Wakhan to Kashgahar linking with the mainland Xinxiang region of china. The geostrategic proximity in Afghanistan makes it more important for china to intervene and play its role for their own national interests. The whys and wherefores Chinese intervention is unblemished, Beijing wanted to portray like a regional and global aspiration based on offensive balancing in cessation of US and India's hegemony in the south Asian region. The china's interests in maximizing its power and security have assured the maintenance of the country's status especially in Xinxiang region and accomplishing its goals of development plans and opportunities in silhouette of CPEC and BRI by 2025.
China has not militarily intervened in Afghanistan because of traditionally being guided policy of Beijing to avoid any forecasts like US and Soviet had already faced in Afghanistan. The foremost reason of no direct intervention of china could be because china feared from repercussion of militant or insurgent expected in the region of Xinjiang, in the name of jihad like Pakistan had faced in its northern sides. The extremists and Washington would have urges for the Uighurs Muslims separatists' movements or to avoid any kind of extremism in contour of East Turkmenistan Islamic movement (ETIM) and intimidations to its grand vision of BRI and CPEC. However china play a lip service "operation enduring freedom" and evade in fitting together with the NATO alliances in Afghanistan.
Despite having clashes the US and china holds a collective strategies on anti-terrorism moves in Afghanistan vigor in the favor of regional peace and solidarity. Their collaboration in institutions buildings and development in Afghanistan, although their security objectives contradicts in the region. But Beijing's imprints in deterrence and any kind of spillover in Xinxiang delineates the notion of china's security in Afghanistan. China assist in building a mountain based brigade to counter ETIM in north eastern Afghanistan, having a huge political value for Beijing in context of building brigade probabilities to exceed the US economy by 2032.and china attempts through different projects strengthening the underdeveloped countries by creating a win-win situation at both ends promising Afghanistan for trade and developments.
The Interconnectivity of national security of Pakistan with stability and instability in Afghanistan has its own importance for the progress of Pakistan. No doubt Pakistan had played a fundamental role in the brawl of Afghanistan. Initially, an ally to US in War on Terror, Pakistan confronted a huge military and financial loss in war against terror. The phenomena of terrorism has effected Pakistan very much as in the shape of death of thousands of citizens and army personnel. Western media had always tried to portray Pakistan's facade as in context of terrorist's state. Pakistan has faced much more like drug trafficking, human trafficking, target killing, bomb blast on hospitals, industries, schools, colleges, mosques consequences in human suffering just after US invaded in Afghanistan, US drone attacks on Pakistan's territory intensifying the grievances of tribal men. However in the contemporary era Pakistan has buildup its fence at Afghanistan boarder to avoid any bedlam from the organizations being funded by the extremists Al-Qaeda, Pakistan's government have banned the different organizations who were being funded by the Al-Qaeda whose persistence to make distress in Pakistan like they did in 2011 and onwards
A struggle for stable peace in Afghanistan will remain deformed to an inclusive approaches centered on the best possible consensus for solidarity and security including the role of all indigoes stakeholders in Afghanistan. As stability in Afghanistan directly links with the stability of region as well as long heart-rending relations of India and Pakistan to have mutual consensus over Kashmir resolution. International community and great powers prerequisites to play its role in Kashmir resolution, reconciliation of Durand line and encouraging Afghan- Pakistan concerns over their internal matters and trying to promote the trilateral dialogues between India-Pakistan and Afghanistan. Adhering the power sharing agreements put up with the Afghanistan's independence and sovereignty and freedom for Kashmiris.
TLP vs Pakistan: A major conundrum
A few days back we have experienced a violent anti-French protest by Tehreek-e-Labaik Pakistan (TLP) that has paralyzed the country. This party which has recently emerged as a powerful force to be reckoned with in Pakistani politics is principally fighting against the Blasphemy case that was reported in France when a school teacher, Smaeul Paty showed caricatures of Prophet (PBUH) to the class. Therefore, it is demanding the boycott of French products, expulsion of the French ambassador, and with recent crackdown the release of TLP leader Saad Rizvi-a 26 years old.
However, to achieve their motives they were seen using violent means like protest with police and supporters clashing in the major cities leading to causality counts, massive injuries, and imprisonment. Pakistani administration has now banned the Hard-line party under anti-Terror law 1997, Section 11(B) on grounds that its actions are prejudicial to the peace and security of country and were meant to imitate the public, causing huge bodily harms to law enforcement agencies and bystanders.
Nevertheless, this protest by TLP that has wreaked havoc in Pakistan has to be analyzed from a critical lens while looking up to the factors that under the shadow are playing a major role in its propagation. There is a need to connect dots because TLP's existence is not new, it has a history, and is time and again used as a "pressure group" by different factions openly or through back channels to achieve their vested interest.
A question arises, why TLP was not taken as a terrorist organization back in the time when the current PTI government used to have engagements with it? Why not PTM and MQM that are posing an existential threat to Pakistan and having connections with the RAW agency as well? Why only TLP has to face the music? Is it for the purpose to get out of the FATF grey list by banning such violent parties to show up for peace, but if it's the case then the move is highly mistaken because considering the image of Pakistan internationally it is more distressing than ever.
Moving further, can we say that both TLP and State are part of the same ship befooling only the public? Or there is another undercover force behind it. Was all the criticism that the PTI government came across for mishandling the protest and not acting swiftly was intentional to point towards the failure of govt and to show the relevance of a particular faction without whom Pakistan can't even deal with a protest?
Therefore, it's important to understand who is acting at the backend of all the chaos as in Pakistan religion is very close to heart that is one of the reasons it is most likely to be exploited by the powerful factions for their interest. For instance, the very purpose of TLP creation by Khadim Rizvi in 2015 was to protect Pakistan's blasphemy law and the finality of the prophet. As this is one of the factors that unites Muslims across the world. It's not for the first time that TLP has shown up in the forms of protest, we did have the same protest in 2018 when Asia Bibi, a Christian woman was involved in blasphemy. At that time TLP had three days major sit-ins in Lahore after the Supreme Court overturned the death sentence awarded to Aasia Bibi by a trial court and upheld by the Lahore High Court, and ordered her release.
Much like this, in Nov 2020 the same protest was headed by Maulana Khadim Rizvi for dismissal of the French envoy. So the problem is with the government's poor handling of the situation. Why it even agreed to remove the French ambassador in the first place, why it pledged to have a resolution sent to National Assemble on 20th April, if that was meant to be broken. Why not it was resolved properly through negotiations at its very beginning and even when they got sight of TLP planning to go for protests across Pakistan, or can we say that it was a deliberate move.
No matter what, it's at the end the image of Pakistan that is under threat. Struggling to deal with a number of domestic issues, TLP emergence is no less than an extra salt for Pakistan. Thus, we need to understand TLP in the context of real and non-time threats that it is and can pose nationally and internationally to Pakistan before things get completely out of hand and where no solution seems likely.
Pointing to some of the most likely threat TLP could pose to Pakistan internationally and nationally. First and foremost, Pakistan that is already struggling to have stable economy, the TLP protestors and their demands like boycotting of French products would be a major challenge for Pakistan. For instance, EU is one of Pakistan's largest export markets worth $6.92 billion (34%) with France alone accounting for 5% of total imports from Pakistan. Not just this, but Pakistan imports from France totaled US $356.05 Million in 2020. Hence with such massive trade going on between two states, cutting ties with France would not mean losing France but the larger European Union that will impact economy. Most recently EU has call for a review on Pakistan's GSP+ Status because of alarming increase in the use of Blasphemy accusations. So the loss of GSP+ status would again mean another loss of $3.5 billion.
Then protests by TLP against France increase likelihood of Pakistan being in the Financial Action Task Force (FATF) grey list for years to come. Having already suffered a loss of almost $38 billion because of being in the Gray list since 2008, in this case when Pakistan FATF decision is scheduled on June, 2021 such violent protests added to the problems.
Moreover, TLP protest has given a clue to Pakistan's enemies that always look up for such opportunities to create instability in Pakistan. Most importantly, India in our neighbors that has time and again used such religious factions for its interests and fund them across the border, so TLP protesters are yet another soft target for India to exploit. Reports too suggested out of 400,000 tweets, 70% were from fake accounts with around 380 Indian groups circulating fake news regarding the civil war in Pakistan.
Not just this, but a major real-time threat came to the government in its dealing with the protestors. As PTI government is already under severe criticism by the public for its poor performance, so in this state of crisis where it failed to tackle the situation timely, it just gives another hint for the current government's incompetency which opposition parties exploited further.
Then the image of Pakistan that is projected internationally with the onset of such violent religious extremist protests by TLP is no less than a threat. Pakistan that is already under havoc for being referred to as a terrorist state, these actions by TLP again projected Pakistan's image as an extremist state which is why France ordered its nationals to leave Pakistan at the earliest possible.
Conclusively, struggling to deal with the economic crisis, internal instability, separatist movements, and political divide, these protests only added to the problems. Therefore, it's time Pakistan should take serious actions against such violent protestors. It has to rethink its policies, has to devise new strategies. Time demands thinking beyond self-interest towards the broader interest of Pakistan.