Ameenah Gurib-Fakim, chair at the University of Mauritius, sworn in as the 6th President and the First Female President of the Republic of Mauritius (in 2015).
Forbes List noted her for the 100 'Most Powerful women in the world' and 1st among the Top 100 Women in Africa (Forbes List 2017, 2019). The Foreign Policy' Magazine listed her as one of the leading Global Thinkers.
What went through your mind when Mauritius majority political party asked you to run as President of the country? Especially given the fact that you had no prior political experience.
In the Republic of Mauritius, the post of Presidency is not a political post per se as the President has replaced the 'Queen of England' when the country adopted the status of Republic and thus becomes the Head of State. Executive power rests with the Prime Minister. When I was approached, I said to myself why not – if I can serve my country at the highest level. I am not the first scientist to serve in this position. Other commonwealth countries have done the same.
Gender equality is one of the principal Sustainable Development Goals. It is being debated globally at all levels. In Many African countries there is known to be gender inequality, is that an issue in Mauritius?
Gender equality or inequality is a global issue and that is why we name it on 8th March every year. Does the African continent have more gender inequality ? Good question !.. If we look at the political arena, Africa has some countries who are ahead in gender balancing in Parliament – South Africa, Rwanda etc.. 5 Ladies Presidents on the continent already.. In Mauritius since education became free in 1976, there has been an increase in the feminization of several key sectors including the judiciary, education, medical profession etc.. So I will say that work is still in progress in Mauritius and on the African continent.
What has been your experience regarding this issue during your career and your presidency?
Gender inequality has been pervasive throughout my career. The pecking order is in place and all the way up to the position of Head of State. Patriarchy is omnipresent but I was lucky when I was growing up and I had a cheerleader like my father who taught me that I was capable of doing anything. This boosted my self confidence and from then on, I could take many calculated risks in my life and my career. Risk taking is not taught in any business school, it is an innate feeling that must be inculcated in any young girl. Stereotyping destroys the self confidence in many girls and many are lost as they climb the professional ladder. Societal pressure does not help either. It is time to dao away with these prejudices if economies are to thrive. It has been said ad nauseum that educating a girl is not the right thing to do but the smart thing to do !..
In precolonial Africa there was mostly no (or very little) gender inequality which we may see today. Is it so with Mauritius?
A: I think in pre-colonial days, there were so many other challenges that women rights issues may have not been at the top of the agenda. Nonetheless, in Mauritius the right to vote for women came during the colonial days.
Studies show that women do not take opportunities as much as men do, how do you think nations should encourage young women to take a seat at the table?
It is cliche to say that women do not seize opportunities. Women are denied opportunities at all levels and so much so that words like 'quotas' keep coming up in conversations. Since the CEDAW meeting in Beijing in 1995, many of the gains for women have been reversed only during the Covid era. We have seen so many women losing their jobs; those operating in the informal sector could not access the stimulus package that the government was offering because of the legal status of their business and also one cannot turn a blind eye to domestic violence !
Your Excellency, you are a very fascinating woman, being both religious and a scientist, Is there ever a contradiction in being a woman of god and a woman of science?
A: There is no incongruity in being a woman in science and one who believes in the Majesty of the Creator. Science is a tool that helps us understand the wonders of the living world and its perfection. We are just cobblers when we say that we are protecting the planet. We are not protecting the planet. We are protecting our survival on this planet. In fact Nature does not need us. Again Covid has amply highlighted this when wild animals took over our cities when we were indoors.
Not only women in politics but also women in science are probably not prominent in Mauritius and perhaps in the sub-Saharan region. Are there any projects you are involved in or keen on?
There are still very few women in science and women in politics for our own good. This applies to Africa and to the whole world. We must empower our girls and our women in all walks of life if our economies are to thrive. An educated woman is one who will take the right decisions for her family, society, country and eventually the world. I am keen on sustainable development goals. They are all 'systems' and if we get them right, we will definitely '… leave no one behind'..
In a few nations in Europe we have seen it become a law that a certain number of women have to be in positions of power in corporations, in Africa, specifically the sub-Saharan region is that something that could happen in the foreseeable near future?
Weneedlaws to be able to ensure more female representation as otherwise it will not happen.
Mauritius is a multicultural nation, with nationals from different ethnic and religious backgrounds. What has been key in preventing cultural fragmentation within the country?
In Mauritius, we are a population of immigrants and we all hailed from elsewhere. This has been a powerful reckoning. We are perhaps one of the few countries in the world where you can find a church, a mosque and a temple within one square kilometer. Over the years, we have developed a way of living together which remains unique in the world. There is a tendency for cultural fragmentation especially at election time but fortunately the social fabric is strong enough to weather this down. At the level of the Presidency, I have always encouraged interfaith and intercultural dialogue. This helped whenever there was any sporadic intercommunal tension.
Transforming and improving the Tech and scientific field in Mauritius (and greater Africa) has been one of your priorities. But big parts of Africa are still dealing with instability in many areas. How would you see the realization of these innovative goals in the current unstable environment in which many African countries fall within?
Mauritius and the African continent are already straddling the 4th Industrial Revolution. Our region is going to have to run before crawling in the light of the potential and challenges that the sector will bring. There are huge potentials if we invest in the right ecosystems that will empower the youth. 4IR will transform how we do business and Africa is blessed with all the necessary material resources. We have to make sure that it works for its people.
How do you think Mauritius and many other African countries should strengthen the integrity of public institutions and government officials?
There is no doubt that institutions matter. The legacy of all leaders must be strengthened when they leave office. It's a culture that must be inculcated in our youngsters. Having said this, one must not forget that for every corruptor there is a corruptee !..
As a former president, academic, entrepreneur, and scientist, what is your priority now, and did the political experiences hape your new inhibitions?
The political world provided me with a pedestal of substance to get my words out. My message will remain the same. We need 100% of our human capital, we need quality education, we need the best institutions, an ecosystem that will empower young people so that a better tomorrow is within reach.
What advice would you give young women today in the workforce?
Dream big but set yourself goals and know that there is nothing in this world that you cannot do.. Take risks and deliver on your promises to yourself…
What are your thoughts on the current discussions of the Vienna Process?
Past Brexit, the EU Europe is perceived to becoming smaller and more fragile, while the non-EU Europe is growing more detached and disenfranchised. At this moment in time while the world is still in the grips of the unfolding crisis, there is a rallying call for more integration. On the medium to longer term, an integrated and united Europe will be necessary. The world will emerge as a multipolar world and a united Europe will help ensure peace, security and also the much needed multilateral system to tackle global issues. The Vienna Process seems indispensable for the future of Europe, and we in Africa will observe it as an interesting model to learn from.
Lastly, do we need an reinvigorated Non aligned movement today or it is movement of the past?
Some of the members of the NAM are presently among the G20 countries which produce over 80% of the Global GDP. I think that with two thirds of UN Member States, the Non-Aligned Movement has a critical role to play in forging global solidarity and help address global challenges. The NaM marked important past, but has certainly its bright future, too.
***
Ameenah Gurib-Fakim (GCSK, CSK, PhD, Dsc) has been the Managing Director of the Centre International de Développement Pharmaceutique (CIDP) Research and Innovation as well as Professor of Organic Chemistry with an endowed chair at the University of Mauritius. Since 2001, she has served successively as Dean of the Faculty of Science and Pro Vice Chancellor (2004- 2010). She has also worked at the Mauritius Research Council as Manager for Research (1995-1997).
Ms Gurib-Fakim earned a BSc in Chemistry from the University of Surrey (1983) and a PhD from the University of Exeter, UK (1987). During her academic journey, she has participated in several consultation meetings on environmental issues organized by international organizations. Between 2011-2013, she was elected and served as Chairperson of the International Council for Scientific Union – Regional Office for Africa, and served as an Independent Director on the Board of Barclays Bank of Mauritius Ltd between (2012-2015).
As a Founding Member of the Pan African Association of African Medicinal Plants, she co-authored the first ever African Herbal Pharmacopoeia. She has authored and co-edited 30 books, several book chapters and scientific articles in the field of biodiversity conservation and sustainable development. She has lectured extensively across the world; is a Member of the Editorial Boards of major journals, has served on Technical and national committees in various capacities. Elevated to the Order of the Commander of the Star and Key by the Government of Mauritius in 2008, she has been admitted to the Order of the Chevalier dans L'Ordre des Palmes Academiques by the Government of France in 2010 and is the recipient of 5 DSc (s).
Elected Fellow of several academies and societies, Ms Gurib-Fakim received several international prizes including the 2007 l'Oreal-UNESCO Prize for Women in Science, the African Union Commission Award for Women in Science, 2009.
On 05 June 2015, she was sworn in as the 6th President and the First Female President of the Republic of Mauritius and served in that capacity until March 2018.
She was elevated to the Order of GCSK by the Government of Mauritius, and received the Legion d'Honneur from the Government of France in 2016. In 2017, she received both the lifelong achievement award of the United States Pharmacopoeia-CePat Award and the American Botanical Council Norman Farnsworth Excellence in Botanical Research Award. In 2018, she received the Order of St George at the Semperopernball, Dresden, Germany. In 2019, she received the 'Trailblazing award for political leadership' by the World Women Leaders Council in Iceland. In 2020, she was elected Honorary President of the International and Engineering Institute and received their 2020 5th IETI Annual Scientific Award. She also received the IAS-COMSTECH Ibrahim Memorial Award from the WIAS in Jordan. In 2021, she received the Benazir Bhutto Lifetime Achievement Award.
In June 2016, she was in the Forbes List for the 100 'Most Powerful women in the world' and 1st among the Top 100 Women in Africa Forbes List 2017, 2019. She is honoured as one of Foreign Policy's 2015 Global Thinkers.
Will U.S. Sanctions Against Ethiopia Provide Russia with Regional Opening?
The U.S. has recently imposed sanctions against some Ethiopian officials who Washington blames for alleged human rights abuses in the country's restive Tigray Province. The background context is that members of the previously most important party of the former Ethiopian ruling coalition, the Tigray People's Liberation Front (TPLF) of the Ethiopian People's Revolutionary Democratic Front (EPRDF), recently split with Prime Minister Abiy Ahmed's new Prosperity Party ruling coalition over serious domestic political differences related to his vision for the country. To admittedly oversimplify a very complex situation, Mr. Ahmed was earlier appointed by the EPRDF as a reformer in favor of substantive decentralization of Ethiopia's federal system but then reversed course as a result of fears that his unprecedented "glasnost– and perestroika-like" rhetoric was inadvertently provoking "Balkanization" in this extremely cosmopolitan country that is also Africa's second most populous.
In short, the TPLF fled to its native Tigray Province and launched an insurgency against the same government that it ironically used to lead. This prompted the central authorities to commence an overwhelming military operation to suppress this separatist threat, which led to accusations of human rights abuses and war crimes that have been difficult to verify due to the lack of access to the region by independent observers. Addis Ababa claims that it won't sacrifice its sovereignty by allowing just anyone enter Tigray, which—while causing suspicion among some observers that it has something to hide—is nonetheless based in historical precedent considering prior Western meddling plots.
The irony is that a role reversal of sorts is presently taking place in Ethiopia which interestingly mirrors one that occurred during the Old Cold War but to a more localized extent. During the 1970s, Ethiopia was regarded as an American ally even after its Communist revolution, while the neighboring Somalia was a Soviet ally. The Ogaden War resulted in the superpowers trading patrons and thus ended with Ethiopia becoming a Soviet ally, while Somalia became an American one. Now, however, the TPLF is being at the very least indirectly supported by the U.S. through political means via the recent sanctions and despite the fact that the party has at times in its past been skeptical of America and closer to China. However, it also pragmatically engaged with Washington whenever it believed doing so would be mutually beneficial, like in the case of Somalia in the Ogaden War. Abiy Ahmed, who was initially considered American-friendly, is now cast as a villain by the U.S. due to the consequences of his military campaign in Tigray.
Some observers now expect Ethiopia to reverse its geopolitical course of recent years and more enthusiastically embrace China, just like the TPLF used to do when it was in power before Mr. Ahmed decided to recalibrate foreign policy during his now seemingly failed experiment with his country's version of glasnost and perestroika. Since being appointed to power by the same ruling coalition that he was later responsible for replacing with his newfound Prosperity Party, he also moved a lot closer to the GCC. The latter has recently been more in support of Egypt and Sudan with which Ethiopia is embroiled in a bitter dispute over the Grand Ethiopian Renaissance Dam (GERD) that some fear might one day lead to war. That being the case, Abiy's reactionary embrace of China in response to U.S. sanctions and geopolitical disappointment with the GCC could lead to disproportionate geostrategic dependence on the People's Republic.
Regarding geopolitical balancing as one of the top trends of the 21st century amid the world irreversibly transitioning to multipolarity, it would arguably be best for Ethiopia to preemptively balance its prospectively disproportionate geostrategic dependence on China with another party. Western countries side with the U.S. for obvious reasons, so are clearly excluded from this calculation, while it's unrealistic to expect the GCC to abandon its support for its fellow Arab partners. This results in Russia being the only practical balancing partner for Ethiopia to engage with if it desires to balance China, especially in a friendly way that will not risk provoking any suspicions about its geostrategic intentions from the People's Republic since Moscow and Beijing enjoy unprecedentedly close relations. Russia has also sought to return to Africa in recent years, as evidenced by its first-ever Russia-Africa Summit in Sochi in October 2019.
Reaching out to Russia right now wouldn't just be for symbolism's sake but could result in a slew of mutually beneficial outcomes for both countries. Ethiopia requires reliable military support more than ever, and Russia is known for its no-strings-attached military deals and used to be Addis Ababa's top military partner during the Old Cold War. Furthermore, many Russian companies are world-renowned for the quality of their work, especially in the extractive and logistical spheres. Ethiopia could certainly use their expertise in the years to come if Western companies decide to leave the country due to pressure from their governments. Another point is that stronger Russian-Ethiopian ties would complement Moscow's geostrategic reorientation towards the Global South since the onset of the Ukraine Crisis in 2014 which some regard as the start of the New Cold War, particularly since the Horn of Africa country is among the continent's most promising markets.
With Ethiopia as its regional entry point, Russia could further expand its influence throughout the Horn of Africa and subsequently the rest of East Africa. In fact, visibly successful Russian-Ethiopian cooperation in the coming years, accelerated as it may be, could serve as a proof for why other African countries should follow in Addis Ababa's footsteps by reaching out to Moscow as a pragmatic balancing partner even if they presently enjoy equally excellent relations with Washington and Beijing. After all, balancing between two great powers can be difficult to maintain indefinitely, but everything could be optimized if a third partner, such as Russia, were introduced into this geostrategic calculation. This would provide the host state with more opportunities to leverage its relationships to the most profitable end.
It is for these reasons why Ethiopia should reach out to Russia sooner than later. Not only would this serve its interests in the immediate moment, but it would also preemptively balance its prospectively disproportionate dependence on China as well as set a regional example for other countries to follow. Whether one agrees with Abiy's vision for the country or not, to say nothing of the military intervention that he commenced in Tigray and its reported consequences, nobody can reasonably deny that the U.S. is putting pressure on Ethiopia through sanctions in the hopes of influencing its domestic policies and perhaps even encouraging regime change with time. The intriguing role reversal that just took place—whereby the previously Chinese-friendly and somewhat American-skeptical TPLF is now at the very least politically supported by the U.S., while the formerly American-friendly and Chinese-skeptical Abiy is cast as a villain—shows how flexible the U.S. can be in pursuit of its interests.
From our partner RIAC
Dr. Dolittles and Ben Alis: How Is the Collective North Responding to African Challenge?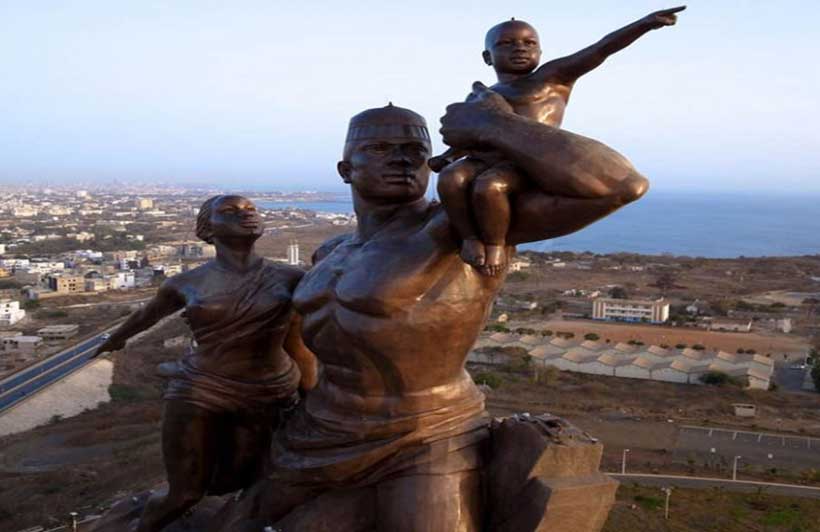 As we learned back in the Soviet times, on 25 May, all progressive people celebrate Africa Day, also known as the African Freedom Day. It commemorates the Organization of African Unity being established by thirty African leaders on 25 May 1963 in Addis Ababa. On this day, a great variety of events are held around the world: exhibitions, culture forums, concerts, film festivals and academic conferences to remind everyone about the African continent, its indisputable achievements and—equally obvious—unresolved problems. Africa Day was celebrated a short while ago, providing an occasion to discuss this part of the world.
It would be true to say that each of us gets to know Africa in their own distinct way. To me, then a child, Africa first showed itself from the pages of an old, well-thumbed copy of Korney Chukovsky's book.* Later, of course, I read Louis Boussenard and Jules Verne, Mayne Reid and Alphonse Daudet, Nikolay Gumilev and Ernest Hemingway… Yet, none of these wonderful writers could ever superimpose themselves over the deeply imprinted images of the good Dr. Dolittle and the villain Ben Ali. My off-and-on trips to Africa, ranging from Egypt in the north to South Africa at the other end of the continent, have not erased these images either. Faded pictures in a children's book sometimes keep resurfacing in my memory.
Incidentally, for Chukovsky, who never got to visit Africa, the continent was absolutely desolate. Chukovsky's Africa is populated exclusively by anthropomorphic representatives of local fauna: crocodiles and hippos, gorillas and rhinos, and other good or bad animals. As for humans, in addition to the protagonists, Chukovsky only mentions the little Vanya and Tanya, who secretly ran away to Africa when their parents carelessly fell asleep. Most likely, there are no other people in the book because the author needed to turn the spotlight on the confrontation between the altruistic liberal Dr. Dolittle and the cynical realist Ben Ali.
However, when Chukovsky was working on his book a hundred years ago, Africa was rather sparsely populated indeed. Various estimates put the population of Africa in the early 20th century at 93–110 million people, which is significantly less than, for instance, the population of the Russian Empire at that time. By the mid-20th century, Africa already had a population of half a billion and, by the end of the century, this figure had risen to 800 million. Today, Africa's total population (1.365 billion) is nearly ten times that of Russia; Africa is catching up with such demographic giants as China and India and will soon overtake them both.
Today's forecast of Africa's in 2050 population is at least 2.4 billion, and 4.2 billion in 2100. In other words, by the end of this century, Africa's once vast desolate expanses will be home to nearly 40 per cent of the global population. The population of Nigeria alone will have reached almost a billion by then, that is, one in ten on Earth will be Nigerian. The population of Russia at the turn of the 22nd century will be comparable to that of a single large Nigerian state (Nigeria has thirty-six states, not counting the capital, which is a special status federal territory).
Getting away from the current political situation for a second and leaving aside the current confrontation between the great powers, we easily arrive at the logical conclusion that it is Africa, not Russia or China or India for that matter, that constitutes the principal challenge to the current, mostly western, world order.
Yet this long-term challenge has nothing to do with geopolitics, which has once again become trendsetting.
Africa is seeing a most chaotic urbanization at its fastest rates. Before our very eyes, huge and poorly governed metropoles are emerging, each of them with a population of tens of millions. Urban problems of the future will be epitomized by the larger in size than cities on other continents, though infrastructurally lagging behind Lagos, Cairo, Addis Ababa, Dar es Salaam, Luanda and Nairobi rather than New York or London, Shanghai or Karachi.
Africa is experiencing the fastest shrinkage of forests and expansion of deserts. The Sahara is advancing on the countries of the Sahel from the north, prompting waves of "environmental refugees" as well as exacerbating ethnic and denominational issues. The African Great Lakes in the east of the continent, including Lake Victoria, Lake Tanganyika and Lake Nyasa, are becoming shallow, yet they contain about a quarter of all the Earth's fresh water.
Climate change is hurting Africa more than any other continent and will do so more and more as time goes on. Rising heat has resulted in the agricultural season becoming 50–100 days shorter in some areas. Most countries of the continent, including the most populous ones, are already incapable of feeding themselves; national food shortages tend to increase, as do economic and social inequality and the attendant potential for civil and inter-country conflicts.
How is the collective West or, rather, the collective North responding to this challenge? The African stage still has its Dr. Dolittles and Ben Alis. The outstanding European theologian Albert Schweitzer, philosopher of culture, humanitarian, musician, and doctor, was a surprising embodiment of the classical image of Dr. Dolittle. He dedicated most of his life to treating Africans in a village hospital in Gabon. Yet, far more often, the role of Dr. Dolittle is today played by the manager of a big charity foundation, the employee of an international development institution, or the official of a government agency providing technical assistance to foreign states. Today, an entire industry has emerged to render aid to African education, healthcare, agriculture, and social development.
The image of Ben Ali has also changed significantly over the last hundred years. There are still some colorful international adventurers, indefatigable condottieri and soldiers of fortune, be it the almost legendary weapons seller Viktor But, who is currently serving a twenty-five-year term in an American prison, or nameless soldiers of private military companies, who are fighting in many conflicts around the world, including in Africa. As a rule, however, Ben Ali is now disguised as a far less imposing head of a big transnational company working in energy, mining or finance. They have come to Africa to do business: to produce oil and gas, mine non-ferrous metals, operate a logging company, supply food and extend loans to African governments.
The problem is that neither the Dr. Dolittles nor the Ben Alis of today are capable of even slowing down the exacerbation of the continent's problems, much less resolving them. For instance, big charity funding for leading African universities often results in boosting the "export sector" in African education: graduates of the continent's best universities endeavor to use their abilities and skills somewhere in Europe or America rather than at home. And transnational corporations, both Western and Chinese, have so far done little to assist in transforming Africa into the world's new "industrial workshop." Recently, the interest of present-day Ben Alis in Africa has generally shrunk: total foreign direct investment has been falling for at least seven years and the number of new projects launched in Africa with foreign participation has dropped by nearly two-thirds amid the pandemic.
If you don't come to Africa, Africa will come to you.
The global North will be unable to fence itself off from the global South, and the rapidly growing but poorly developing Africa will inevitably make its presence felt through multiplying regional conflicts and rising international terrorism, an exacerbated situation on the global food market and an increasing contribution to the overall global warming.
Even so, it will make its presence felt mostly through the inevitable increase in transcontinental migration flows. The likely scale of Africa's impending migration pressure on the rest of the world is hard to predict, but it is quite obvious that we are talking colossal numbers, far exceeding anything human history has ever known. The European migration crisis of 2015 will seem like a minor trouble when compared to what may lie ahead for the developed countries of the North in the not-so-distant future.
At the same time, a young Africa, with its ebullient new blood, is not only humanity's main potential challenge but also its main potential opportunity. Unlike the aging Europe, unlike North and East Asia, which are losing their bloom, unlike the U.S., which is past the peak of its power, Africa is a continent with everything ahead of it. It has many of the potential growth sources for the global economy in the second half of the 21st century and for the more distant future. It is not just an exotic place for little Vanya and Tanya's magical adventures, it is the place where the future of humanity will be largely determined.
With that in mind, Africa should become a global project that could unite East and West, Atlantic liberals and Eurasian autocrats. They would be united not by the fairy-tale altruism of Dr. Dolittle, nor by the grotesque cynicism of the pirate Ben Ali, but by taking a sober account of their long-term national interests. The African project should involve coordinated global re-distribution of hundreds of billions of dollars invested annually in large-scale projects in agriculture, renewable energy sources, urban development, middle and higher education, public healthcare and municipal governance.
Instead of being targeted showpieces based on blueprints provided by today's charity foundations, specific programmes should be systemic and comprehensive; they should span the entire continent and be implemented over several decades. Neither the IBRD nor the IMF will be able to handle the African project, which means that radically new institutional solutions are needed. Of course, no one likes to part with their money but the future of humanity is worth the global North assuming the generally feasible burden of an additional tax.
Let us stress once again that the main, planet-wide challenge of our century lies not in Atlantic-Eurasian confrontation; it lies in U.S.–China rivalry and in the deep rift between the North and the South. The African continent remains the indisputable center of the global South. Humanity will not be able to successfully move forward in the next hundred years without responding properly to the African challenge thought this century.
* The author is referring to a popular book by Korney Chukovsky, which is a Russian adaptation of Hugh Lofting's The Story of Dr. Dolittle; the Russian version features Dr. Aybolit (Ouch-It-Hurts) and the villain Barmaley, who roughly correspond to Dr. Dolittle and the pirate Ben Ali, but the book differs significantly from its source.
From our partner RIAC
Lawrence Stargomena Tax Says Goodbye, and Calls for Scaling Up Sustainable Development
Southern African Development Community (SADC), an organization made up of 16 member states, was established in 1980. It has as its mission to promote sustainable and equitable economic growth and socio-economic development through efficient, productive systems, deeper cooperation and integration, good governance and durable peace and security, so that the region emerges as a competitive and an effective player in international relations and the world economy.
Lawrence Stargomena Tax began as the fourth Executive Secretary in September 2013. According to the official information, her second term of office ends in August 2021. As Executive Secretary, her key responsibilities include engaging all the members as an economic bloc, overseeing and implementing various programmes and projects in the Southern African region.
She has a diverse employment career, including holding a top position as the Permanent Secretary at the Ministry of Foreign Affairs and East African Cooperation from 2008 to 2013, thereafter appointed as the Executive Secretary of the Southern African Development Community (SADC) at the 33rd Summit of the Heads of State and Government held in Lilongwe, Malawi.
In this insightful and wide-ranging farewell interview with Kester Kenn Klomegah from Modern Diplomacy in May, Executive Secretary Lawrence Stargomena Tax discusses the most significant achievements and challenges in deepening cooperation and promoting socio-economic development as well as peace and security, and further makes suggestions for the future of Southern Africa. Here are the interview excerpts:
What would you say, in a summarized assessment about your work, especially achievements and challenges, during your term of office as Executive Secretary of the Southern African Development Community (SADC)?
The Southern African Development Community (SADC) Secretariat is the Principal Executive Institution of SADC, and the SADC Executive Secretary leads the SADC Secretariat as mandated by Articles 14 and 15 of the Treaty establishing SADC. Functions of the SADC Executive Secretary include overseeing: strategic planning for the Organisation; management, coordination and monitoring of SADC programmes; coordination and harmonization of policies and strategies; mobilization of resources; representation and promotion of SADC; and promotion of SADC regional integration and cooperation.
Achievements: SADC has recorded numerous achievements since its establishment, some of which were recorded during my term of office, from September 2013 to-date 2021. The functions of the Executive Secretary notwithstanding, the recorded milestones are a result of collective efforts by Member States, the Secretariat, and other Stakeholders, as well as team-work by staff of the Secretariat. Eight (8) years is quite a long time, as such several achievements and milestones were recorded during the eight years of my tenure in office, allow me to highlight some of the key ones as follows:
Consolidation of democracy, and sustenance of peace and security in the region. The SADC region remains stable and peaceful, notwithstanding, isolated challenges. This is attributed to solid systems and measures in place, such as our regional early warning, preventive and mediation mechanisms, which facilitate timely detection and re-dress of threats and challenges, and effective deployments of SADC electoral observation missions. Examples during my tenure of office, include SADC preventive mission to the Kingdom of Lesotho, SADC peace and political support to the Democratic Republic of Congo, SADC mediation in Madagascar, SADC facilitation in Lesotho, and effective deployment of electoral observation Missions to SADC Member States. To mitigate and address threats posed by cybercrime and terrorism, a cybercrime and anti-terrorism strategy was adopted in 2016. The strategy is being implemented at regional and national levels.
In the historical-political space, the Southern African Liberation struggles were documented through the Hashim Mbita Publication, a Publication that comprehensively and authentically documents the struggles in the three SADC languages, English, French and Portuguese. The Publication enables all, especially the youth to understand and appreciate the history and the Southern African Liberation.
Forging a long-term direction of SADC through the adoption of the SADC Vision 2050, that is transposed on the Regional Indicative Strategic Development Plan (RISDP) 2020-2030. Vision 2050 sets out the long-term aspirations of SADC over the next thirty (30) years, while the RISDP 2020-30 outlines a development trajectory for the Region for ten (10) years to 2030. Vision 2050 is based on a firm foundation of Peace, Security and Democratic Governance, and premised on three inter-related pillars, namely Industrial Development and Market Integration; Infrastructure Development in support of Regional Integration; and Social and Human Capital Development. This also goes hand in hand with frontloading of Industrialization that aims at transforming SADC economies technologically and economically. Industrialization remains SADC main economic integration agenda since April 2015, when the SADC Industrialization Strategy and Roadmap 2015-2063 was approved. By addressing the supply side constraints as part of the implementation of the SADC industrialization strategy, cross border trade continues to grow, and business environment has been improving, where cost of doing business has been declining steadily and gradually. In addition, values chains were profiled, specifically in three priority sectors, namely mineral beneficiation, pharmaceutical and agro-processing, and a number of value chains have been developed and are being implemented. The Industrialization Strategy has also recognized the private sector as a major player to SADC industrialization and regional integration as a whole.
The adoption of the SADC Simplified Trade Regime Framework in 2019, which has contributed to the enhancement of trade facilitation, and adoption of the SADC Financial Inclusion and Small and Medium Enterprises (SMEs) Strategy that has enhanced financial inclusion in Member States. Ten Member States have so far developed financial inclusion strategies, and there has been an 8 percent improvement in financial inclusion to a tune of 68 percent.
Introduction and operationalization of the SADC Real Time Gross Settlement System (RTGS), a multi-currency platform, which went live in October 2018. All Member States except Comoros are participating in the SADC-RTGS and a total of 85 banks are participating in the system. The SADC-RTGS has enabled Member States to settle payments among themselves in real time compared to previously when it used to take several days for banks to process cross border transactions. As of December 2020, 1,995,355 transactions were settled in the System, representing the value of South African Rands (ZAR) 7.81 Trillion.
Approval of the establishment of the SADC Regional Development Fund in 2015 which aims at mobilizing funds for key infrastructure and industrialization projects.
Realization of targets set in the SADC Regional Infrastructure Development Master Plan (RIDMP) that was approved in 2012, including the establishment of One-Stop Border Posts which entails joint control and management of border crossing activities by agents of the adjoining countries, using shared facilities, systems and streamlined procedure. These include:
One-Stop Border Posts at Chirundu Border between Zambia and Zimbabwe, and Nakonde -Tunduma Border between Tanzania and Zambia; a third One-Stop Border Post, about to be operationalised is at Kazungula Border between Botswana and Zambia, where the road-rail bridge has been completed.
Cross-border infrastructure projects, both hard and soft, that have facilitated assimilated, cost-effective, unified and efficient trans-national infrastructure networks and services were developed and are being implemented. These projects include cross-border transmission links in several Member States using optical fibre technology, thereby, allowing landlocked Member States such as Botswana, Eswatini, Lesotho, Malawi, Zambia and Zimbabwe to connect to the submarine cables on either or both the east and west coast of Africa. Five (5) Member States (Botswana, Eswatini, Namibia, South Africa and Tanzania) have achieved the 2025 SADC Broadband Target to cover 80% of their population, and eight (8) Member States, namely Angola, Botswana, Eswatini, Mauritius, Mozambique, Namibia, South Africa, Tanzania, have put in place National Broadband Plans or Strategies.
The installation and commissioning of more than 18300 Megawatts (MW) between 2014 and 2020 to meet the increasing power demand in the Region has been recorded. Connecting the remaining three (3) mainland Member States namely Angola, Malawi and United Republic of Tanzania to the Southern African Power Pool remains a priority, and to this effect the Zambia-Tanzania Interconnector is at construction phase.
The adoption of the Regional Water Climate Change Adaptation Strategy and Flood Early Warning System in 2015. This has contributed to improvements in climate and weather forecasting, whereby a Southern African Regional Climate Outlook Forum has been established. The forum provides a platform for Member States to review and discuss the socio-economic impacts and potential impacts of the climate outlook, including on food security, health, water and hydropower management, and disaster risk management.
The adoption of the SADC Disaster Preparedness and Response Strategy and Fund (2016-2030), which has contributed to the enhancement of regional disaster management and responses capacity.
A number of administrative milestones were also recorded during my tenure of office, including, institutional reforms, policy reviews, change management towards enhanced cooperate governance and effective delivery. Among others, the SADC Organization Structure was reviewed and streamlined in 2016 to deliver on the technological and economic transformation of the region, in line with the SADC Industrialization Strategy 2015-2063; and a number of policies and strategies, and guidelines were developed to enhance cooperate governance and change management.
As the first female Executive Secretary, since I joined the SADC Secretariat, Gender mainstreaming and Women empowerment were among the areas that I paid dedicated attention to. In this regard, all policies that were developed during my tenure mainstreamed gender and engendered women empowerment. A SADC Framework for Achieving Gender Parity in Political and Decision-Making positions was developed, and provides strategies, and guidelines for strengthening the implementation of the SADC Protocol on Gender and Development in order to ensure that at least 50 percent of all decision-making positions at all levels would be held by women by 2030, and progress is encouraging.
The Region also continued to intensify the fight against HIV and AIDS, TB and Malaria. To this effect, harmonized minimum standards for the prevention, treatment and management of the diseases were developed to promote health, through support for the control of communicable diseases; and preparedness, surveillance and responses during emergencies.
Here are the challenges: Challenges are expected in any organization, the most important thing is to address them timely and effectively. Challenges that I encouraged included:
A multi-cultural operating environment. This needed high level of patience, and approaches that will facilitate inclusiveness and ownership. The challenges sometimes affected speed in terms of delivery, as one had to get a clear understanding of issues at hand, and devise appropriate problem solving approaches.
Another problem is balancing diverse interests by Member States. Sixteen (16) Member States is not a small number, each will have her own priorities and interests, which sometimes are not necessarily the same across the region, or regional priorities. This needs one to be analytical and a quick thinker, applying negotiation and convincing skills.
The Region has also experienced a multiplicity of natural disasters with varying frequency and magnitude of impact, which sometimes occurred at unprecedented scale, for example, Tropical Cyclone Idai with its devastating impacts, including loss of lives, displacement of people, and massive destruction to properties. In response, SADC strengthened the regional disaster preparedness and response coordination and resilience building mechanisms, and more efforts are ongoing in this area.
The tail-end of my term of office encountered challenges associated with the COVID-19 pandemic, which still remains a major concern and a challenge globally, and in almost all SADC Member States. On the response side, SADC has exhibited determination, solidarity and has undertaken several coordinated regional responses and put in place various harmonized measures to fight the pandemic and to mitigate its socio -economic impacts. These include regulations for facilitation of cross border movement of essential goods, services and transport, which were speedily developed and adopted, and were also harmonized at Tripartite level bringing on board the Common Market for Eastern and Southern Africa (COMESA) and the East African Community (EAC). These measures contributed to the containment of the spread of COVID-19, and facilitated continuity of socio-economic activities and livelihood of SADC citizens. The SADC Secretariat also carried out an in-depth assessment of the socio-economic impacts of COVID-19 on SADC economies. The assessment revealed a number of sectoral impacts. Based on the assessment, measures to address the challenges have been put in place at national and regional levels, and at the SADC Secretariat.
e. Whereas, the region has progressed in terms of its objectives, it is yet to achieve its ultimate goal of ensuring economic well-being, improvement of the standards of living and quality of life for the people of Southern Africa. Achieving this aspiration, remains a challenge to be progressively tackled to the end.
Southern African region is unique in terms of stability and investment climate, but there are also differences in political culture, policies and approach toward development issues. How did you find "a common language" for all the 16 SADC leaders?
The common language of SADC revolves around basic tenets which include history, values and common agenda. Historically, the region has common principles and values. Dating back to migration era, you will note that some of the parts of the SADC region are inhabited by the Bantu people who share some cultural similarities. Politically, the region united and stood in solidarity against colonialism a resolve that led to the liberation struggle that brought Member States together (resulting in the formation of the Front Line States, then the Southern Africa Development Coordination Conference) to fight and break from colonialism.
In terms of values, SADC believes in mutual respect and equality. Although Member States differ in size, wealth or development, they treat each other as equal sovereign states. Secondly, Member States make decisions through consensus, without anyone imposing on the other.
Lastly, SADC, like any other organization has a common agenda as spelt out in its Treaty, Article 5, which, among others, aims at "promoting sustainable and equitable economic growth and social economic development that will ensure poverty alleviation with the ultimate objective of its eradication, enhance the standard and quality of life of the people of Southern Africa and support the socially disadvantaged through regional integration." Based on the common agenda, a vision, and policies and strategies have been developed to guide implementation and realization of the common agenda.
Therefore, notwithstanding some differences in political culture, national policies and approaches towards development issues, the history of the region, the shared principles and values embraced by the organization, and its common agenda have always enabled the Region and Member States to find a common ground, language and interest as a region, that is for all the 16 SADC Member States and SADC Leaders.
You have always advocated for an increased economic partnership and for sustainable development in the region. Do you agree that there is still insufficiently developed infrastructure in the industrial sector and other sectors in the region? How can the situation, most probably, be improved in the long term?
SADC recognises that a seamless and robust infrastructural network will create the requisite capacity for sustained economic growth, industrialisation and development. Measures to enhance infrastructure in the industrial sector and other sectors are in place and being implemented as part of the SADC industrialization Strategy 2015-2063, and the SADC Regional Infrastructure Development Master Plan of 2012. It should however be noted that while steady progress is being recorded, investments in these areas require substantial resources and partnership between Public and Private Sectors. Estimates by the African Development Bank (AfDB), published in its African Economic Outlook of 2018, reveal that Africa's annual infrastructure requirements amount to $130bn – $170bn, with a financing gap in the range of $68bn–$108bn. SADC therefore, invites investors from within and outside the region to partner in this strategic areas for mutual benefits.
SADC has also established the Project Preparation and Development Facility (PPDF). The purpose of the PPDF funding is to enhance delivery on infrastructure development in the SADC Region, by bringing projects to bankability and as such facilitate investments by private sector and/or cooperating partners.
SADC is also in a process of ooperationalizing the SADC Regional Development Fund that will, among others, mobilize funds for key infrastructure and industrialization projects.
How do you assess the economic potential in the region? What foreign players have shown keen interest and/or already playing significant roles in SADC? Within the context of AfCFTA, what may further attract them?
The SADC region is endowed with diverse natural resources, including almost all of the key minerals for feed-stocks into regional manufacturing, agriculture, construction, power and other sectors.
The Region has been cooperating with both the private sector and international cooperation partners to implement its various policies and strategies to ensure that the region benefits from its own economic potential. Entering into force of the AfCFTA, provides an opportunity to SADC in collaboration with the Common Market for Eastern and Southern Africa (COMESA) and the East African Community (EAC) to expedite the operationalization of the COMESA-EAC-SADC Tripartite Free Trade Area as a necessary pillar for the AfCFTA, and thus expanded cross-border and international investments and trade.
In spite the degree of development complexities, you have SADC in your heart. Do you feel you have left something undone for the region? What are your last words, expert views and suggestions for ensuring sustainable social and economic growth in the region and for the future of SADC?
SADC is about cooperation and regional integration, and this is a continuous process not an event. With the progress made, the gains need to be sustained, while at the same time accelerating and deepening integration progressively in areas that are either ongoing, or yet to be embarked upon, including taking a bold decision and establishing the long overdue SADC Customs Union, and to expeditiously operationalize the SADC Development Fund.
Here are my last words. I call upon SADC to remain focused and bring about the envisaged sustainable social and economic growth for the benefit of SADC citizens, in line with the trajectory set by SADC Vision 2050 and Regional Indicative Strategic Development Plan 2020-30, as supported by the SADC Industrialization Strategy and Roadmap 2015 – 2063, and the SADC Regional Infrastructure Development Master Plan 2012. Member States should continue implementing these initiatives. [Modern Diplomacy]